September 6th, 2009 Surf Family Robinson and TS Danny Remnants (that's 28 out of 29 weeks of waves).

18 years is a long time. And when I stop and think about it, I can't believe how fast time flies. It was 18 years ago that I came up with the concept of Surf Family Robinson. Based loosely on the popular Disney film "Swiss Family Robinson" in the early 60's. A few of the older local surfers all had young kids hanging around the beaches we all surfed, and we thought, it would be great to have an End Of Summer Beach party based on our little Tribe of Surf families.

The Fatellos, the Goulds, The Grondins, The Haffenreffers, the Evans, and a few others. That was 18 years ago. That original group of kids, have gotten old, and moved on. My own children have long grown up, and have become interested in other activities on Labor Day. But me being the perpetual Volunteer for just about everything, decided to keep it going. And much to my surprise, the younger surfers got married and had kids of their own, and they kept coming. The SFR party happens every year, and every year there are new surfers with kids showing up and having fun. This year was no different. I lost count of how many kids were there yesterday. 75? a 100? More? Yea...I think there were.
There they were, the third generation of surf families, boogie boarding, surfing, racing, hunting for crabs and having crab races. Then having human crab races. Playing "Pin The Surfer On The Wave". Finally ending with a Big Silver Dollar Hunt followed by a visit from the dreaded Pirate Jonas (Oh yea...it's based on that overgrown, gas bag from down south) where I actually fight Pirate Jonas who's looking for his treasure map (and surprisingly, I lose the battle every year to that Stink Bucket, only to hand the treasure map off-at the last second- to some excited grom, who then runs down the beach, with the map clutched tightly, being chased by Pirate Jonas . If that does not get these young hearts beating...nothing will.
Kids talk about Surf Family Robinson all year. Especially Pirate Jonas. Seriously. All year they talk about it. I've had some parents use Pirate Jonas (Who by the way, has a real sword) as a way to get their kids to clean their rooms, or to do good in school. I mean think about it. What better motivation to use on young groms, then to threaten to call Pirate Jonas? We all know how we'd feel if the real Pirate Jonas showed up at our beaches. These kids are no different. No one likes a loud mouth gas bag who only cares about himself and his treasure. Hell, no one likes Pirates period. This would all be funny if there were not actual Pirates out in the world today. Don't forget about them 3 Somali Pirates who lost their heads off the coast of Somalia, courtesy of our Navy SEALS.

But the Surf Family Robinson Pirate Jonas is great fun for the kids.

This year was both special and sad. As most of you already know, we lost one of our Tribe in July. Lil Miss Molly Rowlee passed away on July 12th. She loved Surf Family Robinson. Loved it. So we added a new activity this year called "Molly's Heart". The kids decorated a huge heart, that was drawn in the sand with all kinds of Beach stuff. Seaweed, rocks, sticks, shells etc etc. It was a fitting tribute to one our own. The tide came in and washed the heart away. But Molly stayed and she was with us all in spirit today. If you believe in something beyond this world. Then you know what I'm talking about. Like I said, Molly's spirit was with us today. It was OK to be sad. And it was OK to be happy. And we it had it all today.
On the 18th Anniversary of Surf Family Robinson.

So we had surf on Sunday and then again on Monday. I posted the DANNY shots from Sunday last week. The surf on Monday was smaller but still fun. Hell, just ask my man Tony B who finally got back in the water after months of rehab on his back. Make no mistake about it kids, if you have a bad back it is no fun. When the back goes - so goes the rest of you. The back is the foundation of your whole being. There's nothing worse than a bad back. Well, that's not true. There's way worse things. But a bad back? It sucks. So sharing waves with Tony again was fun.

Labor Day weekend is here. And this is one of the first, where there's no real surf to speak of.

I can recall many a Labor Day weekend swell and it was usually of the Hurricane type tropical Storm Swells. And while I am not complaining, due to the fact, that we just had back to back tropical swells, it feels strange not having surf on this weekend. There might be a bump on Monday, but it will be small. But the water is still warm. And it won't be long, before the real weather starts to creep in. In fact, today was feeling Fall like to me. There was a bite in that North wind. We all know it's coming, even though we like to think, we can milk the late Indian Summer into mid October, we know, that's just wishful thinking.
But the good news is,The kids are back in school. The Lifeguards are gone. It's basically over. The Summer that is. But I'm still counting on a day or two, that feels a lot like summer, with no crowds. And to the victors of the Summer campaigns go the spoils. And the spoils are; empty beaches, with warm water, and clean conditions. And, a nicely groomed, head high swell, pouring in over the reefs, pointbreaks and beachbreaks, with hardly a soul around. Do I sound selfish?

I'm just day dreaming kids. I could use a day in the water surfing with just a few friends. No cameras. Just catching waves. That's not selfish. That's just being a surfer.

Speaking of Surfers. I've had a ton of emails from both Surfers and Kayakers about the last two weeks of BLATANT DROP-IN material. And I promise all of you fans of the DROPPING IN ON RALPH page, that I will update that page this week. In fact, I plan on updating the Dropping In On Ralph Page on Monday. And let me tell you there's some good shit in there. Oh man. Little did I know that Kayakers read this weekly Blog. But I shouldn't be too surprised. The Internet is like a California Wildfire. Once there's something remotely controversial out there, it travels far and wide. And the Surfer Vs Kayakker photos were burning up the Internet last couple of weeks. To all you concerned Kayakers out there I will answer all your queries. Just give me a few more days.

But I want to say here and now. Kayakers are NOT the Enemy. They should just learn the rules like everyone else. But more importantly, they should maybe, surf some of the less popular surf breaks. The ocean is plenty big enough. And being in a Kayak has a distinct advantage over surfers. So again, why not seek alternative Kayak spots? You don't know what you're missing out there. Imagine being at a spot, where NO surfers are yelling and screaming at you. And you can catch every wave you want? Doesn't that sound good? It's out there.
You just have to open your eyes and find it.

Speaking of Kayakers. Jimmy Dunn reported to me late tonight, that he and a friend spotted a 8-10' Blue Shark about 200 yards off of North Beach (The Wall). And I know you all heard about the two Great Whites spotted off of Cape Cod today as well. Before you ask yourselves does a Blue Shark bite humans, the answer is yes. And we all know that Great Whites bite humans. Hell a damn Dogfish will bite you, if it gets angry enough. There must be something going on. Is a shark attack in the cards? I doubt it. But, I would never rule anything out, when it comes to the ocean. There's some wild stuff living out there. Yes we have Sharks. Yes they bite. And yes, they can kill your ass. Because they own the ocean, and they can swim faster, and bite harder than we can. Just keep your eyes and ears open. And remember my Golden Rule when dealing with sharks. To Avoid being attacked, and or, eaten by a shark, always surf with someone, who is a slightly slower swimmer than you.
This coming Friday September 11th is the 4th Annual Global War on Terrorism Monument Rededication. For those who have no idea what I'm talking about, the American Legion in Hampton is having a service for the Veterans from the State of New Hampshire who were killed in the Global War on Terrorism since last September 11th, 2008. This year, we have 8 NEW names being engraved on our monument. That brings the total to 42 young men from New Hampshire who have lost their lives, while in the service of their country, since September 11th 2001. Some of the names on this Monument were surfers. I know this for a fact, because I make a point of speaking with the parents of these brave Americans. In doing so, I've learned about these heroes, and who they were, and what they enjoyed doing before the war. Sadly, some were surfers.

If you're in the seacoast area on September 11th. Stop by the American Post on High Street in Hampton. It's right next to the Me and Ollies spot. It starts at 6:00PM. They shut down the street for us so we can put chairs out on High Street. It's over in about an hour. 99% of the men on that monument, volunteered to enlist in the Armed Forces after September 11th, 2001.

Now for some of my weekly Global observances:

So where do I begin? The news on the Patriots this past week has been insane. First Tedy Bruschi retires, and then we hear that John Stephens died in a car accident on Tuesday. Stephens was Rookie of the year in 1988. I loved that guy. Man he could run with a football. Rest in Peace John. Then today, they traded Richard Seymour to the Raiders for a 1st round draft pick in 2011. What the hell? That's a lot to digest in less than a week. Not having number 54 and 93 out there on defense, is a bitter pill to swallow. I know this is a business, and I shouldn't get emotional or wistful about some overpaid millionaire, but dammit. Tedy Bruschi retiring is big news. I'm happy that he made it out in one piece. No one left more on the field than Bruschi. Well, Troy Brown gave it all as well. But Bruschi was what the Patriots were all about. All you Pats fans know what I'm talking about. Saying goodbye to Bruschi was just sad. He was there for all 3 Superbowls and the almost perfect season. He deserves to live out his life, with his family and friends. He's earned it.
But to suddenly hear the news about Seymour? Huh? This less than a day, after we get rid of Thomas the tight end, who most thought was better than Watson. Sometimes it's hard to get into the head of Bill Belechick and Robert Kraft. Sometimes? What the hell am I saying? All the time. Those guys, and Belechick in particular, are very good at they do. And I know, I should shut up and just drink the Koolaid...but dammit people. Bruschi and Seymour in the same week? These are not our New England Patriots of yesterday.

Who's left from the old team? Brady and Kevin Falk. Who else?

In the absurd department. I just saw a TV spot about the New Snuggies prints. They are now available in Zebra and Leopard prints. The women in the commercial looked absolutely ridiculous. Wrapped up in those Big ass cocoons, stuck on the couch. Wolfing down sandwiches while watching TV and now looking like a dam zoo animal. What the hell?? Snuggies. I better not find out that some of my friends have em. I will write about you if I do.

Congrats to Christos and Alison Valhouli on the birth of their son John Christos.
Mother and child are doing well. Welcome to the Tribe JC!
Happy Birthday Hoku Nichols 14 September 7th!
Happy Birthday 18th Mackey V September 14th!
Rest in Peace John Stephens.
Rest In Peace Jeff Johnson.
A BIG GET WELL Soon to Gertrude "Gert" Keefe!

PLEASE HELP THE NH SURFRIDER FOUNDATION.
Surfers to compete to ride the biggest waves in September and October.
ATTENTION BIG WAVE EAST COAST SURFERS:
Somers Point, NJ [August 18th, 2009] – With hurricane season on the horizon, surfers up and down the East Coast of the United States invariably think of the biggest and possibly best waves of the year. This year, NYNJSurf.com is looking to take advantage of the season's great waves and help raise much needed funds for the Dean Randazzo Cancer Foundation with the 2009 "Hurricane Surf for Dean!" contest - possibly the only contest of it's kind. What makes the contest unique is the format: competitors up and down the East Coast, or anywhere in the world, for that matter compete against each other regionally to get photographed on the biggest wave. And the contest doesn't run for just one day or at just one location – surfers can be photographed on any wave, anywhere from September 1st to October 31st, 2009.
A unique, challenging, and exciting format for the surfers is one thing, but the cause is quite another. The contest, inspired by New Jersey pro surfer Dean Randazzo, benefits the Dean Randazzo Cancer Foundation. The Foundation was founded in 2001 after Dean's first bout with Hodgkin's Disease. Dean has since battled back from the disease 3 times to rejoin the pro circuit and has come to represent the best in surfing and the best in life to a generation of New Jersey surfers and surfers across the world. Despite his setbacks, Dean has continued to battle back time and again and is healthy and doing quite well. His foundation also continues to work hard, raising much needed funds to support cancer research and assist others from all walks of life stricken by cancer.
"Hurricane Surf for Dean" is NYNJSurf.com's followup to the highly successful 2008 "Do it for Dean" contest, which also benefited the Dean Randazzo Cancer Foundation. The contest, held across the month of March 2008, attracted over 100 surfers from the U.S. East and West coasts, Hawaii, and Puerto Rico.
For more information, to register for the event or to become an event sponsor, please visit NYNJSurf.com at this url: nynjsurf.com/2009-Hurricane-Surf-for-Dean-Competition-Information.htm or email webmaster@nynjsurf.com

Please Support ALL The photographers who contribute to Ralph's Pic Of The Week
every week for the last 6 years.
Remember my friends...Surfing heals all wounds....
Pray for Surf. Pray for Peace. Surf For Fun.

Ralph
Yesterday- 1992 Surf Family Robinson

(Below) Some of the original Surf families from the Seacoast. Most of these kids have grown up and moved onto college, and or, are seniors in High School. But every single one of them remembers their days at the annual Surf Family Robinson gathering. The Tribe tradition continues 18 years later.
Photo courtesy of RALPH



Today- 2009 Saturday September 5th, 2009
Surf Family Robinson
*Click on Photos Below To See Photo Galleries
(Above) The NEW Surf Family Robinson Tribe. This Saturday Sept 5th, 2009.
It was so much fun for all of us. September 5th, 2009
Photo By RALPH
Click on the photo above to see the whole gallery and more.
(Above) The Jolly Roger at SFr Beach head. Sept. 5th, 2009 Photo By RALPH
Click on the photo above to see more.


(Above) Kieran and Meg at the start of Surf Family Robinson! Sept. 5th, 2009
Photo By RALPH Click on the image above to see more.

Today- 2009 REMNANTS of TS DANNY August 31st, 2009
Photos By RALPH and Ed O'Connell *Click on Photos Below To See Photo Galleries

(Above) Kody Grondin styling on the nose. Monday 31st, 2009 Photo By RALPH
Click on the Photo above to see more.
(Above) Is this Waist high? Kevin Grondin measuring the wave height Hampton scale. Monday 31st, 2009 Photo By RALPH
Click on the Photo above to see more.


(Above) Goodnight Danny boy. The End if TS Danny. Monday 31st, 2009 Photo By RALPH
Click on the Photo above to see more.


(Above) Eric Canon cutting back on TS Danny. August 31st, 2009
Photo By Ed O'Connell Click on the image above to see more.

(Above) Mackey V fully extended cutty. TS Danny. August 31st, 2009
Photo By Ed O'Connell Click on the photo above to see more.

(Above) Big Handsome Daddy on a waist high or better wave. Remnants of TS Danny. August 31st, 2009 Photo By Ed O'Connell Click on the photo above to see more.

Today- 2009 Small Waves and Speed Blurs Aug-Sept 09
Photos by Brian Nevins *Click on Photos Below To See Photo Galleries
(Above) Something mesmerizing about speed blur photos.
Aug-Sept 2009 Photo By Brian Nevins Click on the image above to see more.
(Above) Blue mini power. Aug-Sept 2009
Photo By Brian Nevins
Click on the image above to see more.
(Above) Buck Rowlee Speed SUPPING His way through breakfast.
Sept . 1st, 2009 Photo By Brian Nevins Click on the image above to see more.

Today 2009- More From Wounded Warriors and TS Danny
August 28-30th 2009 *Click on Photos to see MORE.


(Above) "Buster" the Guide Dog for one of the Wounded Warriors got in on the action.
August 30th, 2009 Photo By Hannah Vokey Click on the image above to see more.


(Above) Unknown blasting through the lip during TS Danny.
August 30th, 2009 Photo By Hannah Vokey
Click on the image above to see more.

Today 2009- MORE From Hurricane BILL
Pics by Jamie Wade Sunday August 23rd, 2009

(Above) Tobey on a BIG Freaking wave. How big? Double? More?
Click on image to see gallery. August 23rd, 2009
Photo By Jamie Wade

Click on the image above to see LARGER Images and more.
(Above) Mike Stanek has an innate ability to find the barrel in hollow surf.
Click on image to see gallery. August 23rd, 2009
Photo By Jamie Wade

Click on the image above to see LARGER Images and more.
(Above) Adam Coates looking to hurt this lip. August. 23rd, 2009
Photo By Jamie Wade

Click on the image above to see LARGER Images and more.
RALPH'S VIDEO CLIP OF THE WEEK BELOW.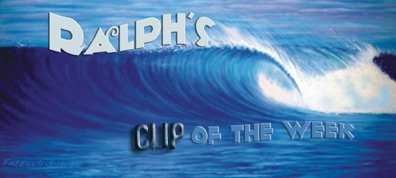 RALPH'S VIDEO CLIP OF THE WEEK CLICK ON THE PLAY BUTTON BELOW
FOR a VIMEO VIDEO CLIP. By Michael Sander TS Danny August 30th, 2009
Today 2009- The BLATANT DROP IN of The Week. 9-06-09
CLICK IMAGE BELOW
(Above) This my friends, is yet another avoidable Incident. When will these crimes stop?
DON'T Drop IN. Please. Click on the image above to see the complete DROP IN Sequence..
Photos By RALPH


Today 2009-Surf Community Photos from NH to Hawaii-August 28th, 2009 *Below is a video made by Joe Carter of the Lil Miss Molly Paddle on August 22nd, 2009. Watch it...it's really something special.

(Above) New Surf dad Christos Valhouli holding his son John Christos (JC). Mother and child are doing fine. *Put cursor over image to see Alison and baby.
Photo courtesy of the Valhouli Family


(Above) Jeff Johnson Memorial Surf paddle North Shore Oahu. Jeff was a great surfer
and also the father of Jack Johnson Rest in Peace Jeff.
Summer, 2009 Photo By Bernie Baker


Today 2009-West Coast Photographer Ben Ginsberg shoots Blazing Hot Newport Beach Action. August - 2009
Ben has been shooting his butt off out there on the West Coast and his photos have been filling my inbox with some insane images. This will be a two part series. *Ben just recently had some work published on SURFLINE. We've been stoked to see his work getting some attention out there. Check out the latest here in these galleries and then again next week.

(Above) Shane Wisdom cracking one off the Lip. To see more of this sizzling hot Westie blazer Click on image to see gallery. Photo By Ben Ginsberg
Click on the image above to see a LARGER image.

(Above) Jordan pulling into a hollow beast. To see more of this gifted tube rider Click on image to see gallery. Photo By Ben Ginsberg
Click on the image above to see a LARGER image.

Today 2009-Ex-New Hampshire Ripper Erik "Zippy" LaRochelle's long awaited 2nd half of his Photo Gallery from the Mentawais. *Click photo below
(Above)
Local Boy
Erik Larochelle's -Gone Aussie -Gone Mentawais Madman

Erik "Zippy" LaRochelle's INSANE Surf Trip!
Click on the image above to see a LARGER image and INSANE Photo Gallery .
(Above) Ben Ginsberg's WACKY WEDGE pics Next week! August 2009
Photos By Ben Ginsberg
(Above) Ben Ginsberg's West Coast power. COMING NEXT WEEK!
Photos By Ben Ginsberg

(Above) This is a heavy barrel. See it all next week. California. August 2009
Photos By Ben Ginsberg

Today 2009 PARTING SHOT- Invisible Surfer Spotted at North Beach

(Above) This is what I see when I see this guy catch a wave. To see what you might see, put the cursor over the photo. Photo by RALPH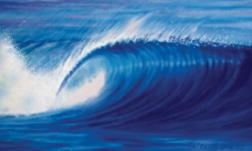 Click on Wave to return to top of page