September 27th, 2009 31 out of 32 weeks of surfable waves.

This column is a complete rewrite. Because of what I saw yesterday (Saturday 9-26-09 at the Wall). I had already written this column on Friday (9-25-09), but I had to stop the presses and rewrite this sucker. I owe it to you guys to keep this as fresh as I can within that 7 day weekly window that I work out of. So as of today...Sunday , September 27th this column is new and it's because there was a swell this week. In other words, there were waist high waves at the Wall at around 11:00AM on Saturday. And I had witnesses. Myself, Johnny Reynolds, Erik Zak, Rick Evans, Chris Valhouli and Adam Coates. All credible witnesses. There were waves. And I only shot one. I was in between photo shoots and only had my 200mm lens and shot one wave. Why only one? Well, we all thought the swell was coming up. It did not. It had a very short window. So I fired off a couple of throwaways.

I saw the waves. Those mentioned above saw the waves. But it was short lived.

In fact, there were only a half a dozen people out in the water. And four of them were surf lessons. This on a Saturday? This was clearly, one of those short lived swells, where if you lived here, you might have scored. But if you were travelling...well, you did not miss anything special. It was not clean. And not very punchy. Just a short, semi choppy, waist high swell.

Still, if you read the sub head above, you will clearly see, that 31 out of 32 weeks is pretty damn good. Come on...it's better than pretty damn good. It's unbelievable.
I have to say, it felt strange driving down the street, with my camera and not shooting any surf action. I had two other photo assignments this week. But none of it surf related. Actually that's only partially true. One of my photo shoots had to do with Flatbread. And all the folks I deal with at Flatbread, are surfers. Jay Gould, Johnny Meehan, Patrick Meehan, Markey J, Bobby Morgan...all surfers. In fact, if you take a look at the column of sponsored ads in the right hand column, you will note, that all of them are surfers. Every ad and business, in that right hand column, has a solid surf connection. Every single one.

But, it was weird not shooting surf this week. I mean decent surf.

There's plenty of surf photos to look at this week. It's just that only a few of them were shot this week. Last week yes. Last month yes. But only a handful fresh this week. Too bad too, because my imagination was running amuck. I was so stoked on getting a new hollow swell, to try and get an inside the barrel shot, like Nevins has been getting as of late. I have that new digi water camera, and I so badly wanted a bigger, cleaner, and hollower swell to try and put my ass in position, to snap one of those, timeless, inside the barrel, shots. Nothing stokes the fires of creativity like being inspired by one of our own. Nevins has done that.

And not just with me. Just today, Ed O'Connell and I were commenting on some of Brian's recent work. It's like surfing with good surfers. You intend to push yourself a little harder. It's the same with Surf Photography. Having one of the World's best live and work in your town can't hurt.

Don't get me wrong. We have a bevy of talented photographers here on the New England scene. Every photog with an ad in the right hand column, is super talented. But Nevins gets his work published in every single magazine that's worth reading. From The Surfers Journal to SURFER, and to our own ESM. Nevins gets his work out there. He puts in the time and he has the eye. The creative eye. Plus, he knows surfing. And if I said this once, I've said it a million times. You have to "Know" surfing, to be a good surf photographer. Period. And I'm not just talking surf action. I'm talking about it all. The whole bar of wax. The wave texture. The wind. The sun and light on the wave face. The out of the box, unique angles, and poses. The unusual, but appealing, empty wave shots. All of it. Because this is the difference between a good surf photographer, and a great surf photographer. You have to know surfing.

As I promised last week. I'm posting yet another Kayakker vs Surfer infraction. I know...Why do I have to be so hurtful to the Yakker? I don't know. It just seems to come natural to me. You know, I see wrong and try to right it. I probably should of gotten into law enforcement. Although my kids claim I would of been a terrible cop. "Dad you'd be tazing everyone for doing anything even remotely wrong!" That's not true. Not entirely. I have to admit, I might be a little liberal with the Tazer. And really why the hell not? Some clown is acting up...I'd taze his ass. You know, why do they issue you these weapons, if you can't use em? Gee, maybe the kids are right. That does sound a little harsh. But I bet the criminals would be on their best behavior around me. I can just hear em.."Hey man be cool, here comes Crazy Tazy".

I used to joke about waterproof tazers. But I'll bet anything, that in the future. And I mean deep into the future. Say 20-30 years from now. I can see Lifeguards, or some other kind of water patrol, carrying some sort of water proof, stun gun, or tazer.I mean who can predict where we will be in 30 years? But one thing's for sure, if the planet is still alive and well, I'll bet anything, that surfing will explode to the point, where they will need armed water patrol.

Think about it. 20 to 30 years from now. There's three times as many surfers.

Oh the horror is almost to much to even joke about. But it could happen. The only other alternative would be, that the Government allows for offshore blasting of large boulders and reefs, so as to create artificial reefs. Think that could happen? Which do you see becoming more of a reality. The Tazer Water Cops, or the Man Made Artificial Reefs?
My money is on the Tazer toting lawmen. "Go on punk...make my day."

So today we're adding another Surfer Related business to the column. Simply Green is in the House! Andrew Kellar is the man behind this Bio-Fuel Company called Simply Green. It's all about going GREEN. And as Surfers, we have to be aware of what's good for our planet and what's not. Click on Andrew's SIMPLY GREEN Ad and visit their site. It's all there and ready to answer any questions you might have for Bio-fuel oil and heating.

There's a few changing of the guard stories involving the only magazine of it's kind. EASTERN SURF MAGAZINE now has a new Top Chef. Matt Pruett has stepped back to the Outer Banks and will continue to contribute, to both the mag, and the website and also pursue other print and photo opportunities. Meanwhile Nick McGregor has stepped up and will now call the shots. Nick is a great guy and has the ENTIRE East Coast all dialed in, and we're sure he's gonna take ESM to the next level. They already have a great new website, and if you have not seen it, you need to get on over there and check it out. It's bad ass and state of the art. There's also a new Photo Editor at ESM. Nate Adams who's coming in on the heels of Ryan Gamma is stoked to be in the Photo editor seat for the only East Coast Magazine that matters. So we wish both Nick and Nate the best of luck and know they will carry the torch that Mez and Dugan started many many years ago. It's ALL East Coast All The Time! That's what we're talking about!

Now for some of my weekly Global observances:

Our world is still not a very safe place. No matter who sits in our White House. That has not been more evident than the news this week about the Terrorist Plot that was uncovered in Denver Colorado and New York. A US domestic Terrorist named Najibullah Zazi was arrested and charged with plotting to blow-up buildings in NYC. Zazi and a group of other losers with ties to Al Qeada were plotting to blow up buildings on September 11th, 2009 in NYC. Zazi spent time in Pakistan and Afghanistan learning the ropes from the Terror experts Al Qeada and the Taliban of how to create mayhem here in the US. Think about that. Bombs going off in NYC on 9-11-09? Not that we needed another wake up call. But come on. The Global War On Terrorism is still here kids. We're up to our eyeballs in Terrorists. Both here at home and abroad. They're talking about adding 30-40,000 more US Troops in Afghanistan. Thank God we have the right people paying attention in the intelligence world, monitoring these assholes.
If that wasn't enough of frightening news this week, how about finding out on Friday about IRAN's newly discovered Nuclear Facilities on Military bases in IRAN? The same week the world's leaders gathered at the UN to basically waste everyone's time with nonsense and babble. Did anyone watch Kadafy's 96 minute long rambling speech? Can't we just for once, take him out? I thought we had heard the last of him once we bombed his tent back in the 80's. That speech was borderline comical. It was freaking bizarre. Then listening to Iran's president Mahmoud Ahmadinejad's condemning America and denying that the Holocaust ever happened. Only to find out on Friday, that IRAN has these secret nuclear enrichment facilities is scary. This is serious stuff.

Obama stood his ground along with the president of France and the Prime Minister of Great Britain and they have basically drawn the line in the sand. They all agreed that come December, that little Snyder look-alike from 3's company better open ALL the Nuclear sites to inspections, turn over all notebooks, and computers, and answer all detailed questions about it's suspected efforts to build a nuclear weapon. And if they don't? Well I guess that's the million dollar question. More than likely, more sanctions. I'm sure they could care less. IRAN is a dangerous country. If they were to get their hands on a Nuclear weapon...well?
Use your imagination. But the bottom line is, this is still a very dangerous world.

The Patriots lost to the JETS last week. And as I write this, we are tied with the Falcons 10-10. I hope they win, but I won't be surprised if they lose. After last week's game? Please. This team is not our 2007 season team. Hardly. Do I think we'll make the play-offs? Sure. How far we get is anyone's guess. Losing to the rival JETS hurt. And talk about double insult. The SOX lost to the Yankees. Ouch. Lester got hurt and Daisuke got beat.

Speaking of rivals. Local Surfers Jesse Gould and Max Fatello played their rivals yesterday in a tough High School football game. Winnacunnet lost 21-6 to Exeter. The score is not important. What is, is the fact that the local boys turned the ball over 4 times. Twice in the red zone. You can't turn the ball over period. But certainly not in the red zone. Watching these high school kids play, and the team spirit, in the schools was refreshing. This is what sports used to be like. No money. Just pride and bragging rights. High School sports is fun.
*Note Pats Beat Falcons today 26-10...

Yom Kippur Day is Monday September 28, 2009.
GOOD LUCK to NNE-ESA at the 2009 EASTERNS in Cape Hatteras!
PLEASE HELP THE NH SURFRIDER FOUNDATION.

Please Support ALL The photographers who contribute to Ralph's Pic Of The Week
every week for the last 6 years.
Remember my friends...Surfing heals all wounds....
Pray for Surf. Pray for Peace. Surf For Fun.

Ralph
(Above) The very first WALL Walk by little JC Valhouli. OK so this is not a surf shot but it is in every sense of the word. Alison and Christo out for the very first stroll by the Wall with their brand new baby son. John Christos. September 26th, 2009 Photo By RALPH
Click on the photo above to see the whole gallery and more.


(Above) I only stopped by the Wall for a few minutes, but in that time I saw a couple of waist high waves, The Valhouli baby, and Erik Zak's new creation. He calls this "Paddling Out". Click on the photo to see more. September 26th, 2009 Photo By RALPH
Click on the photo above to see the whole gallery and more.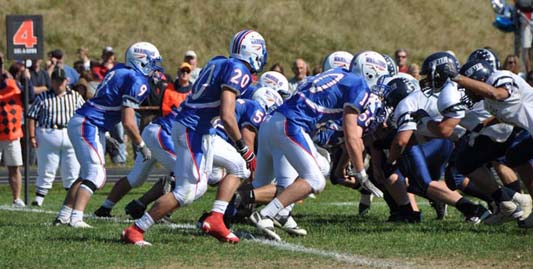 (Above) High School sports. That's Mackey V in the Red Shoes. To see more of Max and Jesse Gould click on the photo. September 26th, 2009 Photo By RALPH
Click on the photo above to see the whole gallery and more.


(Above) Margo Reola last night at the Makaha Sons concert. Margo has the sweetest voice on the entire Seacoast. September 26th, 2009 Photo By RALPH
Click on the photo above to see the whole gallery and more.


(Above) Kealo Koko and Jerome Koko from the Makaha Sons concert last night. This particular song was for Lil Miss Molly. September 26th, 2009 Photo By RALPH
Click on the photo above to see the whole gallery and more.


(Above) The amazing Makaha Sons at the concert for Molly Rowlee and Joan Sice last night. Thanks to the efforts of Rick Savastano, Rick loves the Hawaiian culture and the music of the Islands. Last night was a soothing experience, of beautiful harmonies, and incredible musicianship. September 18th, 2009 Photo By Brian Nevins
Click on the photo above to see the whole Nevins gallery.


(Above) This is the Mobile Flatbread Launcher. The virgin flight and bake-off. It was a huge success. September 25th, 2009 Photo By RALPH
Click on the photo above to see the whole gallery and more.