September 14th, 2009 September 11th Remembrances and 29 out of 30 weeks of waves!

"You were right Ralph. I remember it like it was yesterday. Coming out of the water that morning, after surfing perfect waves from Hurricane Erin. You walked up to me and said. "We're going to war." My friend was of course talking about September 11th, 2001. It seems hard to believe that it's been 8 years. And my how our world has changed since that day. That day will always ring hollow with those of us who were surfing during that time period. It's seems strange to think that 9-11 has a surfing connection. But it does for most East Coast Surfers. That day, there was perfect surf. But by the end of that day, it hardly seemed important. Although, many of us surfed that day and the following day.
But that nagging knot in our collective stomachs seemed to get more painful with each passing day. The more we learned, the more upsetting it was. I think for all us that watched that day unfold, it was the enormity of what had happened. And of course, what could of happened, had those brave civilians on Flt 93 not rushed into the cockpit, to stop the madness from continuing. I mean can you imagine what it would of been like to see the Capitol or the White House hit that morning?

That day is embedded in my heart and soul forever. September 11, 2001.

There were local surf connections on that very first flight out of Boston that crashed into the World Trade Center. One in particular was Bob Hayes. Now Bob was a surfer who loved surfing here in New Hampshire. He was married with two young sons. I can recall speaking to him about the joys of raising your kids here on and at the beach. I told him how much fun it was to surf with your Kids. This was just weeks before 9-11. I was saying this, as I was watching my then young son playing with his young son. We smiled at the thought of the future. Little did either one of us know that the future was about to change the world. Another connection was local Surfer Jared Velstos uncle Michael. His mother's brother. Michael and Bob were on that same flight. They did not know each other. Nor did they know of the surf connection here in New Hampshire. But it was there.

When I told my friends that morning, that we were going to war I had the sickest feeling in my gut. Somehow, I knew that same morning that this war would be different than any thing we have dealt with before. That this war would be longer than anything we've ever experienced. It would be a dark, shadowy evil infested war that would be without end. Don't get me wrong. I felt for the families of that day. Their loved ones crushed at the World Trade Center and at the Pentagon. The Flight 93 scene. The brave Firefighters and Police who rushed up those stairs at the WTC knowing that when and if they reached the top, there would be little they could do. Yet they went anyway. Up those stairs they climbed. The buildings burned and the steel twisted and melted, and finally collapsed, killing almost 3,000. That number is still numbing.

3,000 Americans died on US soil, on September 11th 2001.

My thoughts that day, were with the men and women who were serving our country. Because they were now up to their eyeballs in this War on Terrorism. Yes I'm calling it that. The Global war on Terrorism. I don't care if I offend anyone with that title. Hell, I've said in the past, if scaring a Terrorist into telling us information, that would save lives. I say- scare the snot of them SOBS. Scare the living crap out of them. And to those who feel that is wrong...ask yourselves how the families who lost loved ones feel? Or the families of those who are fighting and dying as I write this in places like Afghanistan and Iraq. And if a little Waterboarding ends up saving American lives, well I say, let the waterboarding begin.

Every September 11th ,a handful of us Surfers meet at the surf spot, we were at, when we heard the news. It's nothing special, but it was born out of a natural reaction. The first year we did it, none of us knew the others would be there that morning. We just showed up. We've been doing it every year since. We are not forgetting. Nor should anyone else.

So this summer has been an emotional rollercoaster ride for a few of us. Starting with Lil Miss Molly's passing. Then the Paddle for Molly, followed by the Wounded Warriors HIT THE BEACH Day, then back to Kid stuff with SURF FAMILY ROBINSON. And then ending with this past weekend's September 11th ceremony at the American Legion. This year we added 8 new names to our Monument. That's 8 names, since last September 11th. There are 42 names on that monument. Forty two from New Hampshire. I hugged a lot of Mothers that night. It's always hard. Dealing with that raw emotion of losing a loved one in War. It's just heartbreaking. But on the other hand, it is rewarding in the fact that, they (families) all appreciate what we do, in keeping their sons memories alive. These Fathers and Mothers so thankful for us remembering their loved ones. Of course, for most us, it is the very least of what we can, and should do. My role at the POST is to remember the sacrifices, these brave Americans have made. And to make the public aware of their sacrifices as well. And finally, we are to acknowledge, the families own personal sacrifices.

The emotional rollercoaster ride continues. My son Mackey V turns 18 today. That in itself mind boggling. Mackey V is 18? How the hell did that happen? I know how it happens. I'm just blown away by it. He's 18. He can make major decisions without me and my wife giving him advice and or warnings. And I know they will be coming, of that I am certain. This is life.
Speaking of life and emotional rollercoaster rides. My good friend Jack Keefe lost his mother yesterday. "Gert" Keefe was 80 years old. Jack and his brother Mike and their sister will be in all of our thoughts and prayers. Gert was a fixture around these parts for as long as I can remember. She was something. She made me laugh whenever I was around her and vice versa. It's just another sign of the times.
Life keeps marching on, and we have no real say in where and when things happen. Another life lesson for all of us. Rest in Peace Gert. Say hello to my parents and friends.

Sunday September 13th a handful of local women walked in support of MOLLY for the JIMMY Fund. Heather O'Hara, Ginger Kellar, Angela and my own wife Cory. I want to say how proud I am of all them, and how great it is that they all did this. Cancer must be beaten. Some day- somehow. That disease must be beaten. Too many good people that we all know, have been lost to cancer. Finding a cure for all cancer, would be the BIGGEST breakthrough in medical history. But Good Lord, what a glorious day that would be.


Now for some of my weekly Global observances:

The Patriots play their season opener at home on Monday Night against the BILLS. I'll be there with MVF and we will have ourselves one hell of a time, despite the fact that half of the defense is missing. But hey...in BILL we trust and in Tom Brady we place all bets.

The NFL season is here my friends let the games begin.

How about all this Beatle craze stuff happening. I must admit, I have no desire to get the Rock Star game or what ever the hell it is. The game where you PRETEND to play instruments along with the Beatles. I don't get that concept. But then again, I don't get a lot of stuff. It sounds like a glorified Karioke. I am however curious about the new CD set. I guess it was remastered and has some interesting side notes and such. I heard it's pricey.

But it's the Beatles.

So are you guys sick of hearing about the 5 Great White Sharks off the coast Chatham? No? Me either. I'm kid of admitting that I am curious as to why they are there. I did read in the Boston Globe that one was going for a surfer and that the surfer had no idea. The guy who spotted this was in a plane. That's scary. All you Cape guys better keep yer eyes and ears open. I mean, those things have been around for..oh lets' see about 100,000 years. So my guess is, they have it down as far as the environment they swim in.

Speaking of scary and not so scary things. Hurricane FRED has now fizzled out. And going with it, any potential for surf. Figures. A Hurricane named FRED didn't have a chance any way. I couldn't stop thinking about that other Gas Bag down south who has the same name, who was nothing but a big gasbag full of wind, that fizzled out too. Hurricane Fred? Please.
My question is...When are we gonna see a Hurricane Ralph? I'll tell you when. NEVER. Why? Are you kidding me? To get that far down on the chart, we'd would of had the BEST year for Hurricanes to get down to the "R's". But just think of it. HURRICANE RALPH. It has kind of nice ring to it, don't you think?


Happy Birthday 18th Mackey V September 14th!
Happy Birthday Michael Colby!
REST IN PEACE Gertrude "Gert" Keefe!
Friends and family are respectfully invited to call on Thursday Sept. 17th, 2009, at the Kevin B. Comeau Funeral Home 486 Main St. (Rte 125) Haverhill, from 4:00 until 8:00 PM. Funeral services will be held on Friday morning at 10:00 AM from the funeral home with a Mass of Christian Burial to be celebrated at 11:00 AM in St. John the Baptist Church, 110 Lincoln Ave. Haverhill. Burial is private. www.comeaufuneral.com.


PLEASE HELP THE NH SURFRIDER FOUNDATION.
Surfers to compete to ride the biggest waves in September and October.
ATTENTION BIG WAVE EAST COAST SURFERS:
Somers Point, NJ [August 18th, 2009] – With hurricane season on the horizon, surfers up and down the East Coast of the United States invariably think of the biggest and possibly best waves of the year. This year, NYNJSurf.com is looking to take advantage of the season's great waves and help raise much needed funds for the Dean Randazzo Cancer Foundation with the 2009 "Hurricane Surf for Dean!" contest - possibly the only contest of it's kind. What makes the contest unique is the format: competitors up and down the East Coast, or anywhere in the world, for that matter compete against each other regionally to get photographed on the biggest wave. And the contest doesn't run for just one day or at just one location – surfers can be photographed on any wave, anywhere from September 1st to October 31st, 2009.
A unique, challenging, and exciting format for the surfers is one thing, but the cause is quite another. The contest, inspired by New Jersey pro surfer Dean Randazzo, benefits the Dean Randazzo Cancer Foundation. The Foundation was founded in 2001 after Dean's first bout with Hodgkin's Disease. Dean has since battled back from the disease 3 times to rejoin the pro circuit and has come to represent the best in surfing and the best in life to a generation of New Jersey surfers and surfers across the world. Despite his setbacks, Dean has continued to battle back time and again and is healthy and doing quite well. His foundation also continues to work hard, raising much needed funds to support cancer research and assist others from all walks of life stricken by cancer.
"Hurricane Surf for Dean" is NYNJSurf.com's followup to the highly successful 2008 "Do it for Dean" contest, which also benefited the Dean Randazzo Cancer Foundation. The contest, held across the month of March 2008, attracted over 100 surfers from the U.S. East and West coasts, Hawaii, and Puerto Rico.
For more information, to register for the event or to become an event sponsor, please visit NYNJSurf.com at this url: nynjsurf.com/2009-Hurricane-Surf-for-Dean-Competition-Information.htm or email webmaster@nynjsurf.com

Please Support ALL The photographers who contribute to Ralph's Pic Of The Week
every week for the last 6 years.
Remember my friends...Surfing heals all wounds....
Pray for Surf. Pray for Peace. Surf For Fun.

Ralph
Yesterday- 1998 Mackey V at the Wall.

(Below) Little Mackey V at age 8. This was the year he really turned on from being a needy little Grom, to actually surfing on his own. He's riding a fat old quad, that I had shaped back in the early 80's, That board was so thick, that he was actually able to knee paddle it. It was only 6' But it was thick and more than enough for an 8yr old. Mackey turns 18 today!
Photos by RALPH



Today- 2009 Sunday September 13th, 2009
Mackey V at the Wall
*Click on Photos Below To See Photo Galleries
(Above) MVF blasting out of a wave at the Wall this morning.
September 13th, 2009
Photo By RALPH
Click on the photo above to see the whole gallery and more.
(Above) Mike Stanek putting on a show for the girls and Dogs.
Sept. 13th, 2009 Photo By RALPH
Click on the photo above to see more.


(Above) I just met Tom Haut a few minutes before I shot this. There's more in the gallery. Go check it out. September 13th, 2009
Photo By RALPH Click on the image above to see more.


(Above) Mike Stanek laying it out on the green carpet.
Sunday Sept. 13th, 2009 Photo By RALPH
Click on the photo above to see more.

(Above) Mackey V doing the same. The Wall this morning, Sunday 9-13-09
Photo By RALPH
Click on the photo above to see the whole gallery and more.

(Above) Supping on a Sunday Morning September 13, , 2009 Photo By RALPH
Click on the Photo above to see more.


(Above) Mikey Moran Sequence. Sunday Morning September 13, , 2009
Photo By RALPH Click on the Photo above to see more.
(Above) Someone please call the Fashion Police! There's too many infractions here. But none worse than the booties with a shorty. I'm sorry sir, but we're gonna have to ticket you. Sunday 13, 2009 Photo By RALPH
Click on the Photo above to see more.


RALPH'S VIDEO CLIP OF THE WEEK BELOW.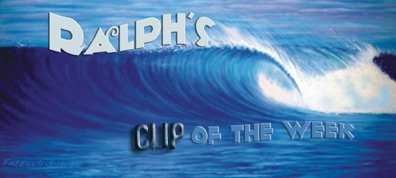 RALPH'S VIDEO CLIP OF THE WEEK CLICK ON THE PLAY BUTTON BELOW
FOR a VIMEO VIDEO CLIP. By Ralph of Hurricane BILL August 23, 2009
Today 2009- The BLATANT DROP IN of The Week. 9-13-09
CLICK IMAGE BELOW
(Above) SAY IT AIN'T SO...my own flesh and blood Guilty of this heinous crime? Oh the horror...the horror...see it all my friends, it's all there...the whole thing captured for the world to see. Happy Birthday Mackey...YOU'RE BUSTED!
DON'T Drop IN. Please. Click on the image above to see the complete DROP IN Sequence.. Photos By RALPH
Today 2009-SEPTEMBER 11th 2009 8 years after.


(Above) 8 years later standing in the same spot at the same time. I wonder how many of them out surfing were thinking about that morning 8 years ago?
Friday September 11th, 2009 Photo By RALPH


(Above) Facing East 8 years later. Again standing in the same spot at the same time.
Friday September 11th, 2009 Photo By RALPH
(Above) Some of the original crew. We're not forgetting. 8 years later standing in the same spot at the same time. Friday September 11th, 2009 Photo By RALPH


(Above) The 8 new names added to Hampton's GWOT Monument. Click on photo to see John Carden's Gallery of this somber ceremony. Friday September 11th, 2009 Photo By John Carden


(Above) The Faces of NH's fallen. Click on image to see larger image.

Today 2009-Surf Community Photos from NH to Hawaii-August 28th, 2009 *Below is a video made by Joe Carter of the Lil Miss Molly Paddle on August 22nd, 2009. Watch it...it's really something special.



Today 2009-West Coast Photographer Ben Ginsberg's Newport Beach Action. August -SEPT 2009
Ben Ginsberg has a finger on the trigger and on the pulse of insane action at 54th Street at Newport. Check out his exclusive images straight from the burning sands of Newport Beach California. *More coming NEXT Week!

(Above) CRAZY Antics at the WEDGE! Click on image to see gallery.
Photo By Ben Ginsberg Click on the image above to see a LARGER image
and Photo Gallery .

(Above) BIG SAND SUCKING Barrels! Click on image to see gallery.
Photo By Ben Ginsberg
Click on the image above to see a LARGER image.
(Above)
BIG Airs Big DROP INS! C
lick on image to see gallery.
Photo By Ben Ginsberg
Click on the image above to see a LARGER image.
(Above) MORE Ben Ginsberg's ACTION PACKED Images Next week!
September 20th 2009 Photos By Ben Ginsberg
(Above) Ben Ginsberg's West Coast power. COMING NEXT WEEK!
Photos By Ben Ginsberg
Today 2009 PARTING SHOT- *ANOTHER SIGHTING* Invisible Surfer Spotted at The WALL

(Above) This is what I see when this guy walks by . To see what you might see, put the cursor over the photo. Photo by RALPH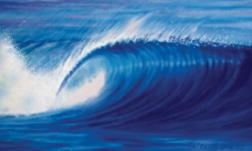 Click on Wave to return to top of page