November 15th, 2009 38 out of 39 weeks of surfable waves.

The definition of the word "Consistent" in the new dictionary (Dictionary.com) is as follows: Agreeing or accordant; compatible; not self-contradictory; constantly adhering to the same principles, holding firmly together; cohering. Not sure what all of that means. But I do know, that for the last 38 out of 39 weeks, we have had surf. And by surf, I mean waist high or better. There's surf right now. Decent surf from the remnants of Tropical Storm IDA. The rain and wind on Saturday was nuts. Really nuts. And speaking of nuts, there were a handful of surfers trying to make sense out of that disorganized storm slop on Saturday.

Was it surfable on Saturday? Well, yes and no. If you call side chopped, mutant head high and bigger- surf, then yes, it was. But if you're one of those, who can't justify paddling out into the mayhem fun...then no, there was nothing really to get excited about. But technically, it was surfable. I shot a few pics on Saturday to back that up. While the surf was sizable, it was clearly not very pretty. In fact, it was downright ugly.

I sat in my vehicle trying to position my vehicle out of the wind, whipped, rain. I found a good angle and settled my JEEP in to see what would come about. There were a couple of guys "consistently" getting waves. But the others, were just getting pushed around by the swirling winds and currents. As I sat there listening to the wipers going back and forth, clearing the rain off my windshield, I couldn't help but think about my youthful days, when I would surf anything, at anytime, anywhere there was surf.
And I paddled out into some sketchy spots, on some crazy days.
But I was younger then. I was full of piss and vinegar. Yes, there was the year of "Surfing everyday for a year". But that was different. Yes, I paddled out into some wacky conditions. But typically on days like this Saturday, I would of paddled out and caught my one wave, and then called it a day. The guys who were surfing on Saturday were actually trying to make something happen, and in doing so, they more than likely had some fun out there.
It didn't look like fun. In fact, it looked miserable. Still, I couldn't help but think back to the days when I would surf days like that, just so I could bust the balls of my friends who chose not to surf. Knowing damn well that it was terrible out there, I would give my friends all kinds of grief. Because that's what surfers do to each other. Funny.

But getting back to all the surf we've had as of late. You know, each year I put out a local surf movie. And while my movies are what they are (local surfers surfing local waves), I try to stay with a concept with each movie. This year was no different. And having a concept usually means coming up with a title that works with the concept. I've had some good titles in the past. GREETING SEASONS, NORTH BY NORTHEAST, THE WALL, 13POINT5...etc etc. Well, the more I thought about all the good surf we've had in 2009...it hit me. I believe I said this before, and that is we've had quite a run of surf since the new year. Then it hit me. Run. As in THE RUN. Run of good waves. So the 2009 Surf Free Or Die Release will be titled THE RUN. There's a little graphic here to start the promotion process.

I'm hoping to get THE RUN in the shops by Thanksgiving Week.

I need to take a moment to thank all the many emails and calls I got from last week's Column. Man, I received so many thank calls and hundreds of thank you emails. I want to put a bunch in the Dropping In On Ralph section, but that's a whole day's worth of work. But honestly, I can't thank you enough for all the well wishes and thoughtful comments on my annual Veterans Day Column. Thank you all again. And Thank you to all my fellow surfer/vets. You guys are the best.

There was one email that I got, that was particularly disturbing. I got it on Veterans Day. When after getting dozens and dozens of positive feedback comments on my Veterans Day Column, this terrible email came in from a surfer weighing in from the "Left Coast". He basically said that the Terrorist Attack at Fort Hood Texas last week was not a Terrorist attack. Really?

This guy Major Coward Nidal Malik Hasan who communicated with known Terrorists in several dozen emails, had Terrorists business cards, had publicly spoken out against the Global War on Terrorism including; claiming that Suicide Bombers were heroes. And finally, this scumbag Major Coward Nidal Malik Hasan chanted "Allah Arkbar" as he shot unarmed Military personnel was not a Terrorist? Huh? No this individual said it was NOT an act of Terrorism-it was a crime. Excuse me, but isn't Terrorism a crime in the first place? I mean hello? I'm putting his email in the Dropping in on Ralph section and I'll let you read what I wrote to him. You might want to keep the kids away from that one. But the bottom line, Mr. Politically Correct Left Coast loser? It was an act of Terrorism. Domestic Terrorism.

If it walks like a duck, and quacks likes a duck, chances are- it's a freakin duck!


Now for some of my weekly Global observances:
So just when you thought you've seen it all, the news about moving the 9-11 mastermind Khalid Sheihk Mohammed and four other remorseless scumbag GITMO detainees to stand trial in a Federal Court in Manhattan, some 1000 feet away from the attacks on the WTC is beyond upsetting. Is there something wrong here? I mean, why would we want to cause more grief for the families of the 2,973 American lives who were lost on September 11, 2001? Why? Shouldn't they be tried in a Military Tribunal? Do we really want to sit through a long and enduring ration of absolute BS that will undoubtedly come out of the mouths of these self proclaimed monsters? I mean come on.

My 14 year old daughter, who follows very little news said "Why wouldn't we just execute them for what they did?" I just looked at her. "Good question. Why wouldn't we?" This trial will make the OJ trial look like a DWI case. It will go on and on, and we will have to sit through and watch ridiculous soundbites every night, bad mouthing our country, our president, and all of our religious beliefs and our international Human Right Stands for Freedom and democracy, all for the sake of a fair trial? Fair trial? Are you kidding me?

What was so freaking fair about 9-11?
Let's talk about good people. Officer Kim Munley is the hero Police Officer who shot and paralyzed that Scumbag Terrorist last Week in Texas. She is still recovering from her wounds. Might I suggest, that we give her a Lifelong pension. She deserves it. God Bless her

How about them WINNACUNNET WARRIORS? OK I just got back from watching the local High School Football Play-Off game. My son Max and his teammates beat their lifelong Rivals 17-10 today in a hard fought Football game. The Warriors are heading to the Championship game. Rivals in High School are great fun. Max and Jesse Gould are two local Surfers who are Seniors in High School who just played the best game of their lives today. It was their BIGGEST WIN EVER! So while I am excited about the Patriots playing the Colts tonight. I am more proud and happy about this High School Game with a little more than 5,000 people in attendance.
Still, I'd be happy to see Peyton and company go down. What a day that would be. The Warriors win and The Pats win. Keep yer fingers crossed.
In other sports news The Celtics are up and down the last few games and the Bruins are in the same boat. But their seasons have just started and there is no need to panic just yet. Let's all settle down and watch the Patriots tonight while the local Seacoast families bask in the great victory that they saw today.

Warriors 17 Bluehawks 10. Congrats to both teams for a great season.

They face Bishop Guertin in the DIVISION II Championship Saturday November 21, 2009.

Once again my old coaching motto
If you're losing - Don't Give Up. If You're winning -Don't let up!
Good Luck to the local Seacoast High School Football team the WHS WARRIORS
Beat BG Saturday November 21st in Nashua!
The 2010 Chris Shipley Local Surf Calendars are now in the shops.
Finally a BIG GET WELL shout out to Linda Paugh.

PLEASE HELP THE NH SURFRIDER FOUNDATION.

*Check out the updated DROPPING IN ON RALPH blog Section.
*Molly Video by Joe Carter has been moved to the Community Page.

Please Support ALL The photographers who contribute to Ralph's Pic Of The Week
every week for the last 6 years. **Think about BUYING a Photo from any of the weeks on RPTW as a GREAT Gift Idea. A nice framed photo of your favorite Surfer!
Remember my friends...Surfing Heals All Wounds....
Pray for Surf. Pray for Peace. Surf For Fun.

Ralph
Yesterday- BIG WAVE in New Hampshire1990's

(Below) There is another photo of this same wave somewhere. It's the bottom turn shot. The surfer is Stevie O'Hara. I forget who shot the photo. If someone remembers let me know, and I will give them credit. But getting back to the photo itself. When I first saw the two pics, I instantly said, this is the biggest wave ever photographed with a surfer on it. There have been bigger waves ridden. And I have witnessed them. But if someone has a photo of a wave in New Hampshire that is bigger than this, please send it to me. Until I see proof of a wave bigger than this. This wave and photo will lay claim as the biggest. Photo unknown.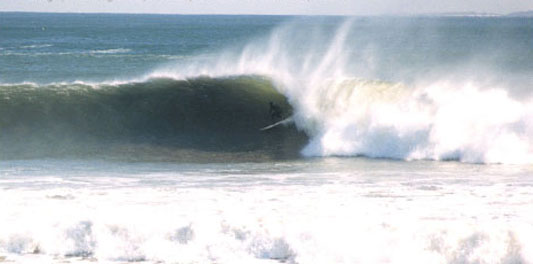 Today- 2009 Sunday, November 15th, 2009
(Above) Sunday afternoon. The WARRIORS after their amazing upset over Exeter. They won 17-10 on Sunday Nov. 15th, 2009.
Photo By RALPH
(Above) Sunday afternoon. John Carden shot this Red Tail (Blue) Hawk this afternoon.
Nov. 15th, 2009. Photo By John Carden.
Today- 2009 Saturday, November 14th, 2009
(Above) Saturday Mutant Wave at Leftys. Saturday Nov15-2009
Photo By RALPH * Click on the photo above to see the Whole Gallery.

(Above) Peter Stokes? Is that you Peter? What the hell were you doing out there?
Mutant Waves at Leftys. Saturday Nov15-2009
Photo By RALPH * Click on the photo above to see the Whole Gallery.
Today- 2009 More Local NE Pics November , 2009
*Click on Photos Below To See Photo Galleries
(Above) Love it or leave it, this place produces world class waves when it's firing. November 2009. Photo By Brian Nevins
Click on the photo above to see the whole Gallery.

(Above) The overlooked world of small waves. November 2009. Photo By Brian Nevins
Click on the photo above to see the whole Gallery.

RALPH'S VIDEO CLIP OF THE WEEK BELOW.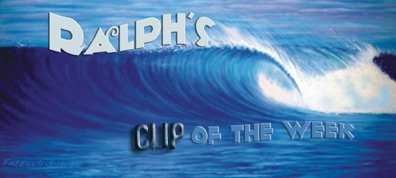 RALPH'S VIDEO CLIP OF THE WEEK
CLICK ON THE PLAY BUTTON BELOW
FOR a VIMEO VIDEO CLIP. by RALPH

Autumn 2009 from Ralph G. Fatello on Vimeo.

I shot this a couple of weeks ago. It was the night I shot those pretty sunsets. It's actually two days worth of shooting. The first day I shot at "Leftys" and the second day I shot at "Cementland". I've featured my favorite local Longboarder Mike Moran in the Cementland segment. He's such a treat to watch and film. The music is once again, by my nephew QWILL. It's from his all instrumental recordings. Winter is coming...enjoy this last taste of Autumn of 2009.

Ralph

Today 2009- The BLATANT DROP IN of The Week.
11-15-09 CLICK IMAGE BELOW
(Above) All Rise: 10th Street District Court of Surf Justice is now in session, the Honorable Judge Ralph G. Fatello presiding. CASE #30 BLATANT DROP IN OF THE WEEK. Click on the image above to see the complete DROP IN Sequence.
Photos By RALPH
(Above) Lenny Nichols Fall of 2009.
Photos By Lenny Nichols
Today- 2009 WEST COAST November , 2009

*Click on Photos Below To See Photo Galleries
(Above) Central California gets pretty good.
Click on the image above to see more.
Photos By Ben Ginsberg
(Above) Rincon California gets really good.
Click on the image above to see more.
Photos By Ben Ginsberg

Today- 2009 Hawaii Fall of 2009
(Above) REEF Hawaiian Pro. Click on the image above to see More.
Photos By Bernie Baker


(Above) Infamous Pipe. November - 2009.
Photo By Christian Kozowyk
Click on the photo above to see the whole gallery and more.
(Above) Famous stretch of sand and surf. November - 2009.
Photo By Christian Kozowyk
Click on the photo above to see the whole gallery and more.

(Above) Julia Nichols in Hawaii. November 2009.
Photo courtesy of Julia Nichols
Click on the photo above to see the whole gallery and more.

(Above) Dave Cropper went out and caught one wave then raced back to check on his little girl who was up all night with a fever. Dads are all the same. November 4th, 2009.
Photo By RALPH Click on the photo above to see the whole gallery and more.


(Above) IDA's remnants. Was it worth the Hype? It's all here next week.
Sunday November 15, 2009. COMING NEXT WEEK
Photo By RALPH

(Above) Markey J and IDA. Sunday November 15, 2009. The Whole Damn Story COMING NEXT WEEK
Photo By RALPH

The NEW Invisible Surfer Man Series
(Above) OK here's the NEW Invisible Surfer Man Series format. Each week if you end up being found GUILTY of a BLATANT DROP-IN you will not only be featured in the Blatant DROP-IN of the week but also be featured in the Invisible Surfer Man Series. Just click on the image above to see what really happened on this wave. The way I figure it, this is the least we can do for the victims of this horrible crime.
*Put the cursor over the photo to see the Real image.
Photos by RALPH
Today 2009 PARTING SHOT-Goodbye Mercedes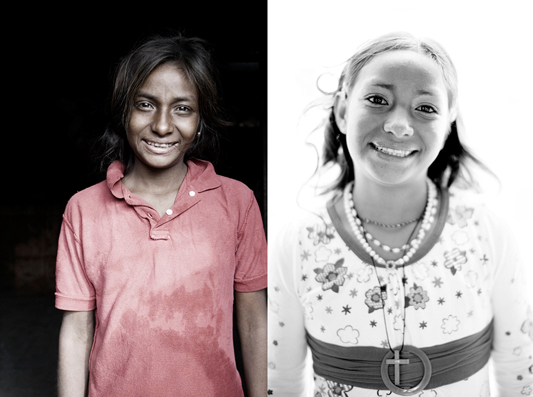 (Above) From Brian Nevins- Just wanted to pass on an update from Nicaragua I just received this past week. Mercedes, a 16 year old girl who I can honestly say was the centerpiece of our on going project down in Managua passed away. She was brought to the hospital for feeling very ill, and complications from her HIV caused her immune system to fail. I've been bottling this one up all week, I'm not going to lie it's starting to sting a lot. You go through so many ups and downs down there, this being a big down. Mercedes was the perfect example that putting your faith in someone goes a long way and that there is no obstacle in this life we can't overcome. Sometimes we think life has handed us bad luck but at the end of the day, there are others who have it much much worse. Through Mercedes; myself and many others have been able to finally see the real picture in this life. I struggle everyday with my trivial issues, but when I think of Mercedes and everyone down in La Chureca I find a lot of peace inside with my troubles. I am beyond thankful for the time she shared with me, and also with Samantha for the first time this past spring. She used to make fun of my laugh and said I sounded like a goat... which usually made me laugh harder. Through a broken family, drug addiction, sexual abuse, physical abuse, HIV, poverty and constant struggles to eat... Mercedes was the one at the end of the day with her chin up teaching me that life is better than I think. I know this might seem irrelevant to a lot of people, especially those who didn't come to know her personally. I guess I just want to share with you a life that was important so that her story is passed on to the world. Adiós Mercedes. Gracias por darme una nueva vida. Gracias por cambiar mi mundo
Photo by Brian Nevins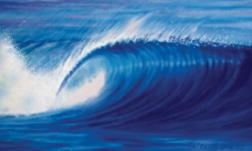 Click on Wave to return to top of page