March 28th, 2010 (Palm Sunday) 56 out of 58 weeks, or 6 for 6?

Being a born and bred New Englander, it's easy for me to equate the parallel love of Hockey and Surfing. Look, we have both. Surf and ice. We all grew up with ice on the thousands of ponds all over New England every winter. And for those fortunate enough to live near the seacoast, we grew up with the local surf. I used to able to put my ice skates on in my house, walk out the back door, and walk a few feet onto the huge ice pond. Those were fond winter childhood memories. We all learned how to skate on those local ponds. Hockey was in our veins. And our team, was the Boston Bruins.

And long before the New England Patriots won their first Superbowl, and the Red Sox won their first World Series, The Bruins had been racking up championship, after championship, for years. We were a bona fide Hockey town. And it was a given for many years, that the "B's" would be deep into the Play-Offs each year. From the Hey Day of Boston Bruin legend Bobby Orr, to the feisty antics of Terry O'Reilly, the Bruins were our team. Not to dis the Celtics. No sir. Because they were a dynasty as well. But I'm writing about the Bruins and the Surfers today.

I can't remember what year it was, when I first met Kenny Linseman. Somewhere in the 80's. But I do know that he was playing for the Bruins. And I also knew, he was just starting to get into surfing. We met at a local reef one day, and became friends. We've been friends ever since. Hockey and Surfing. Those were the two key elements that brought us together. As with everyone else, surfing has a way of taking over your life. And that's what happened with Kenny. He wanted to surf more and more. I remember one year, the Bruins were in the Play-offs against the Montreal Canadians, and there was a big swell running. Kenny was out surfing those big waves, when he was supposed to be either practicing, or resting for the big game.

Like I said, Kenny was a surfer.

It was Kenny's idea to to put together this Fundraiser for the Molly Rowlee foundation. The Molly Rowlee Foundation is in Memory of Lil Miss Molly Rowlee, who lost her battle with cancer at the tender young age of 5 last summer. Molly was one of ours. She was from our Surf community here on the seacoast. She was a little Surfer girl, who had a personality filled with joy and wonderment, that would just melt your heart. She was special. Big sister to Kieran, and sweetheart daughter to her loving parents Meg and Buck. And if you know the Rowlees, you know where that personality comes from. The Rowlees are a special local seacoast family. A true Surf family.

Kenny is also a Surf family member, and the idea to have a Bruins Alumni play a Hockey game against the Local Surfers was born. The money raised from the event, would go towards the families with children, who are fighting this awful disease. We ALL know someone who has battled cancer. It's not easy. The tremendous toll it takes on the family can be devastating. The Molly Rowlee foundation can help ease that burden, that so many families face each and every day, while fighting cancer.

So there it was. The Boston Bruins Alumni vs The Surfers.

On paper it looked funny. Surely the Bruins would skate circles around the Surfers. I mean give me a break. We're talking about the Boston Bruins here. Sure they are older and slower, but these are the "B's". No contest right? Actually, The Surfers surprised the Big Bad Bruins, and quite frankly, they more than likely, surprised themselves as well. Why? Because like I said earlier...these Surfers grew up skating and idolizing these same Bruins they were playing against. This opportunity to skate along side their childhood heroes, was almost overwhelming for some of them. I had the pleasure, of skating against these same Bruins a few years ago, in a different charity game. I will never forget that experience. Looking over my shoulder at Brad Park, Terry O'Reilly, Kenny Linseman and a few others, will stay with me forever. I saw that same look on so many Surfers last Sunday.

It was a gas from the get go. Local National Comedian Jimmy Dunn had the honors of MC'ing the game and introducing the Surfers. The echo from the sound system, denied the sell-out crowd, to some of Jimmy's jokes, but to those who could hear him, he was hilarious. Also not to be undone, was his brother Brock Dunn, the Surfers Coach. Brock was dressed as some wacked out 70's looking Pimp, in a ridiculous pink suit, that had heads turning all afternoon. The Molly uniforms were classic. The Molly Logo emblazoned in white against the Tye Dye shirts were classic. The Pink tape (Molly's favorite color) was everywhere. On their shin guards, on the blades of their sticks (not exactly conducive to hiding the puck, but then again, this was not about that), on their helmets, it was everywhere. And I'm sure, Molly was nodding in approval, and having a great time watching.

It was a huge event, and everyone came out to support the Molly Rowlee foundation, and to watch the game. And you know what? It was a game. It really was. Look, we all know that these charity games are for the most part, just a mild exhibition of the Bruins talented stick handling, passing the puck, and skating ability. And it was all of that. But it was also a game. There are no checking allowed during these games. Thank God for that. And honestly, no one wants to see someone get hurt in a charity game. That would be terrible. Trust me I know. This game was all good fun and great Hockey skills from both teams. Oh yes, I said BOTH teams. Because both teams played well.

Put it this way. The fans got their money's worth.

There were some very funny moments though. Like when Shoebottom skated down the boards and in front of the Surfer's bench and slapped the whole bench ala Hanson Brothers (Slap Shot), Three Stooges style. I thought I would bust a gut seeing the reaction of the surfers who were watching the puck in the corner and never saw Shoe coming. Classic. At one point in the first period the Bruins were up 3-0 and it looked like the Surfers would be the victims of a rout. The unlikely star of Dave "Crop" Cropper came up with a nice goal. And it was captured on video by yours truly. The place erupted with cheers, and it was the spark that the Surfers needed. Before you knew it, the Surfers had tied the game 5-5. It was downright exciting. Phil Carey got a nice goal, Kyle Linseman, Kody Grondin, Tom Hay, and Steve McIsaac all scored. It was great. Lots of scoring and great skating.

Buck Rowlee got to skate for both teams. I'm sure Molly was cheering for her daddy.

But seeing some of the true Boston Bruin's legends, was a treat for all the real Hockey fans. Brad Park, Reggie Lemlin, and crowd favorite Terry O'Reilly. It was truly a memorable day for us. Thank Kenny Linseman for the concept, and thank all those who volunteered to make this happen, in the memory of one special little girl, and to helping the families, who are facing these insurmountable odds.

Go Bruins! Go Surfers! Go Molly!

Did you check out the NEW HD wave cam on Cinnamon Rainbows wave cam? Just click the Cinn-Cam section of the banner above on this page, and be prepared to be blown away by the clarity of this NEW HD image. It's sick. I watched it for about an hour the other day and it was flat! I can't imagine how good it will look when the surf is good. I might never get any work done.

Hey, guess what's happening tomorrow? More rain and wind. It's time for our weekly storm again. Another Nor'easter. Last week's storm produced the required waist high or better swell on Wednesday. I went down for about an hour and shot some of the evidence. It's all here this week. Check it out. Looks like we'll get more from this latest storm. Keep em coming I'd say...of course this delay's the re-releasing of my movie The RUN...but who cares? I'd say keep the swells coming. We will be there to document it all.

Speaking of Nor'easters. Last night (March 27th, 2010) I had the pleasure of playing with my old band the Nor'easters. It was so much fun. We hadn't played together in years, and it was so much fun. The Nor'easters first played together in 1988. We've been playing off and on since then. Last night was such a blast. I came up with the name of our band, because of my love (our love) of the actual storms (Nor'easters). I always thought it was a great name for a band that plays the style of music we do. Blues/Rock with a heavy emphasis on the guitar. My brother Johnny and I have been playing guitar together in bands since 1971. Seriously. That's a long time. Our first band was called the Beaver Brothers. WTF? It's true...Ha! From the Beavers to the Easters.

Last night was one of those magical moments in music, when everything just clicked. We rocked that joint and tore it up. The Nor'easters will be performing at the Winnacunnet High School Auditorium on Saturday May 29th, 2010 for a fundraiser concert to raise money for the Hampton American Legion's GWOT Memorial Monument .(*See flyer in this week's column.) I know there are a lot of old "Easter's" fans out there. And I know we'd love to see you all again as well...we still play the songs that you all used to come and see us do. It's still fun for us and I'm sure it would be for you.

Look who just blew into town...The Nor'easters!


Now for some of my weekly Global observances:
So you know the old saying of "be careful of what you wish for"...well you got it. Obamacare is here. Hold onto your seats, but more importantly, hold on to your wallets. Your taxes just went up (again). The most controversial Healthcare Bill was signed by the president on Monday, as Congress voted in favor of having a Government controlled Health Care. Next up, illegal aliens...watch it's coming.

Hey how about the NEW NFL Over Time Rule? Do you like it or not? I like it. For those who have not heard. The New OT rules are simple (and fair). The team that wins the coin toss cannot just win by a Field goal and have it end in sudden death. They must turn the ball over and allow the other team to try and score. If they don't you win. Or if the first team that scores a TD they win. I like it. I was sick to death of watching teams win games by scoring a damn Field Goal after winning a coin toss. That BS. This makes way more sense.

This just in..."Ice-Out" on Lake Winnipesaukee was officially declared on
Wednesday, March 24, 2010 at 2:00 pm This is the earliest ever.
The old record was March 28, 1921...h-m-m-m- maybe Al Gore was right. Nope.
Happy 60th Birthday Chuck Henderson! March 30th, 2010.
Happy Birthday David Robinson and Don Rose April 2nd, 2010.
Celebrate Palm Sunday and Passover this week.
KEEP Getting Stronger Kim Grondin! We ALL Love you!

Please give to the RED CROSS or some other trusted organization to help the people in Haiti and Chile. Like the RED CROSS. www.redcross.org Help these people. Please.

*Check out the NEW updated DROPPING IN ON RALPH blog Section. *This is the blog section of this website where you can write in and comment. The only downside of this blog is, you actually have to use your REAL Name. No hiding behind some fake handle and name. If you want to comment, you have to man up, and be yourself. I will post all comments, both good and bad. You just have to be yourself.

*Molly Paddle Video by Joe Carter has been moved to the Community Page.

Please Support ALL The photographers who contribute to Ralph's Pic Of The Week
every week for the last 6 years. **Think about BUYING a Photo from any of the weeks
on RPOTW as a GREAT Gift Idea. A nice framed photo of your favorite Surfer!
Remember my friends...Surfing Heals All Wounds....
Pray for Surf. Pray for Peace. Surf For Fun.

Ralph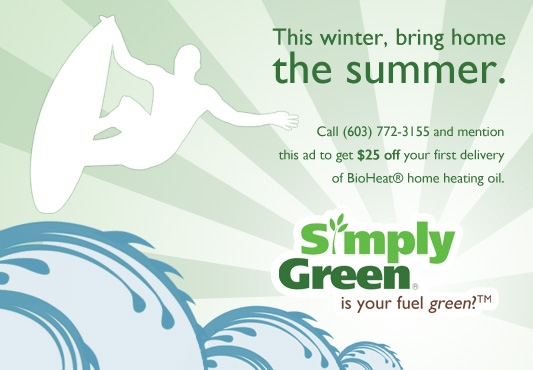 Yesterday- 1983 Ralph at a Secret Hawaiian Reef Break

(Below) In 1983 Lenny Nichols and I whipped around the Island of Oahu, in his inflatable boat looking for no name reefs to surf. We were also trying to get a shot for my upcoming LP, Olas De Sexo. We found this reef, but the wind was on it. Still, we surfed it by ourselves, and had a blast. Can't really complain about that, now can you? Photo by Lenny Nichols


Today- Wednesday, March 24th, 2010
(Above) Wednesday March 24th, 2010. This empty barrel was a common site. There
were only a handful of riders out.
Photo By RALPH
*
Click on the photo above to see the Whole Gallery.
(Above) Unknown in there...Wednesday March 24th, 2010.
Photo By RALPH
*
Click on the photo above to see the Whole Gallery.
(Above) Wednesday March 24th, 2010. Unknown cleanly slotted.
Photo By RALPH
*
Click on the photo above to see the Whole Gallery.
Today- The Bruins Vs The Surfers, March 21st, 2010
(Above) Dave Cropper a member of The Surfers moves the puck.
Sunday March 21st, 2010.
Photo By RALPH
*
Click on the photo above to see the Whole Game Gallery
(Above) Tom Hay of The Surfers, with his Molly tat...
Sunday March 21st, 2010.
Photo By RALPH
*
Click on the photo above to see the Whole Game Gallery
(Above) He shoots! He scores! The Bruins Alumni Vs The Surfers.
Sunday March 21st, 2010.
Photo By RALPH
*
Click on the photo above to see the Whole Game Gallery
(Above) Terry O'Reilly fires the puck on net. Sunday March 21st, 2010.

Photo By Ed O'Connell
*
Click on the photo above to see the Whole Game Gallery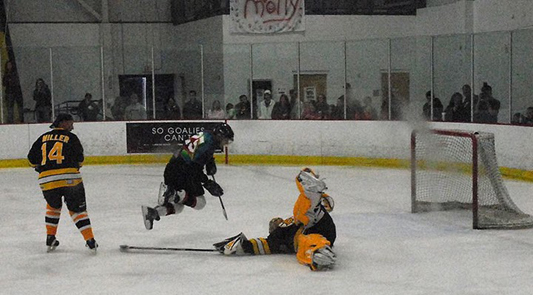 (Above) I'm calling this Ed's Bobby Orr shot! Sunday March 21st, 2010.

Photo By Ed O'Connell
*
Click on the photo above to see the Whole Game Gallery
(Above) The Boston Bruin/Surfer Ken Linseman. Sunday March 21, 2010.

Photo By John Carden
*
Click on the photo above to see the Whole Gallery.
(Above) Guess who? Buck Rowlee himself who skated for both teams.
Sunday March 21, 2010.
Photo By John Carden
*
Click on the photo above to see the Whole Gallery.
Today- Saturday, March 27th, 2010
(Above) That 's the ORIGINAL line-up of The Nor'easters. We played last night in Beverly, MA and it was a blast. The Nor'easters are playing at the WHS Auditorium on May 29th, 2010. See the flyer on the right hand column. Click on the image to see a larger version
Photo courtesy of RALPH
RALPH'S VIDEO CLIP OF THE WEEK BELOW.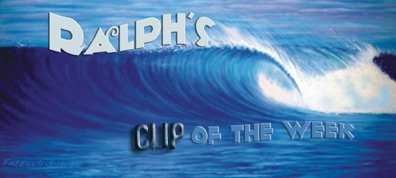 RALPH'S VIDEO CLIP OF THE WEEK
CLICK ON THE PLAY BUTTON BELOW
FOR a VIMEO VIDEO CLIP. From RALPH

The Luck Of The Irish Surfers March 17th 2010 from Ralph G. Fatello on Vimeo.

OK, so I'm not Irish. In fact, I'm not even close to being Irish. But I have Aunts and Uncles who are (were...they've since passed on). But more importantly, my wife and three children have Irish blood running through them. So...I had to celebrate with a "bit of the Green" for them.

I just wish there was more green in the waves than brown. All the rain run-off caused the surf to have a "bit of the brown". Regardless, the surfing was good. And some of my favorite Irish Surfers were out. Stevie, Casey, Johnny and a few others.

It was a good day. The sun was shining, the surf was pumping, and the air temps were beautiful. It felt like Spring. Ahhh..."Tis Spring in the air me lassies and laddies...it's Spring I tell ya!"

Erin Go Bragh!

Ralph


This was a gas! The Boston Bruins Alumni Vs The Surfers.
A fundraiser for the Molly Rowlee Fund. This is a fund in memory of 5 year old Molly Rowlee who lost her battle with cancer last Summer. The money raised in her memory goes to the families with children who are fighting cancer.

The brainchild of Kenny Linseman a former Bruin and a local Surfer. It was great. New England Surfers are a hearty bunch and we all grew up playing Hockey. The Bruins are our local NHL heroes, and it was so much fun to see the Bruins of yesteryear playing with their fans.

It wasn't easy for the Bruins though, hardly. They had to work hard for each goal. But the biggest goal of all was to raise money in Molly's name, and we accomplished that.

Go Bruins! Go Surfers! Go MOLLY!

Enjoy Ralph






Today 2010- The BLATANT DROP IN of The WEEK.
March 28-2010

(Above) All Rise: 10th Street District Court of Surf Justice is now in session, the Honorable Judge Ralph G. Fatello presiding. CASE #49 BLATANT DROP IN OF THE WEEK-
This case is between a Surfer and two unknown Dolphins. The Defendant is the Surfer and The Plaintiffs are the Dolphins. OK, if you think for one moment that I'm going to rule in favor of the Surfer, think again. At first glance, it appears that the Dolphins have Dropped in on the Surfer. But who's to say, that the Dolphins have not been riding this wave long before that Surfer decided to paddle for it, and catch it? These two local Dolphins, could have easily been riding this wave, for a good 50 to 100 yards, before the Surfer even saw the wave. No my friends, this will be an easy one. GUILTY ON ALL COUNTS. The sentence...? INVISIBLE SURFER Box below.


(Above) Empty wave in Massachusetts. March 24--2010.
Photo by Jeff Crawford *

Click on the photo above to see the Readers Gallery.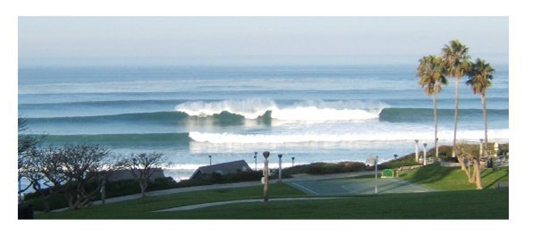 (Above) Empty waves at Salt Creek California. Winter-2010.
Photo by Steve Dillon *

Click on the photo above to see the Readers Gallery.
Today- Bernie Baker's Hawaiian Winter Scenes, 2010
(Above) Colorful Hawaiian contest
March 2010
Photo By Bernie Baker
*
Click on the photo above to see the whole Bernie Gallery.
(Above) Check this out. As a photographer, I'd love to be on the deck of this ship to get some great shots. As a surfer, I'd love to be pulling in under that pitching lip.

March 2010
Photo By Bernie Baker
*
Click on the photo above to see the whole Bernie Gallery.
(Above) Today March 25th, 2010. San Diego County magic. Coming NEXT WEEK!
Photo By Ben Ginsberg
(Above) Southern California. Today March 25th, 2010. Coming NEXT WEEK!
Photo By Ben Ginsberg
(Above) We have Seagulls. California has Pelicans. March 25th, 2010.
Coming NEXT WEEK! Photo By Ben Ginsberg
The NEW Invisible Surfer Man Series

*Click masthead above to read the original ISM story.
(Above) Put the cursor over the image to see happens when you DROP in on someone. You become Invisible. Put the mouse over the image to see the original photo and then marvel at the results of what happens when the criminal becomes invisible.
*Put the cursor over the photo to see the Real image.
Photos by RALPH
Today 2010 PARTING SHOT- "Lest we forget..."

(Above) I have to say, I had forgotten that Boston Bruin Ace Bailey lost his life on September 11, 2001. I would have forgotten completely if not for this photo that Ed O'Connell snapped of the Bruins Alumni van. NEVER EVER FORGET. RIP ACE.
Photo By Ed O'Connell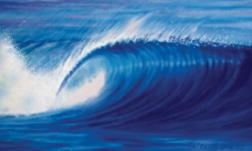 Click on Wave to return to top of page
To contact the advertisers below, simply click on the Ad space. Anyone wishing to find out info about advertising here can do so by emailing me directly. Ralph's Email I'll send you a template and other info.

We highly recommend the various businesses and artists listed below. Why? Well simply put, each and every one of them is a Surfer, who lives the Surfing Lifestyle.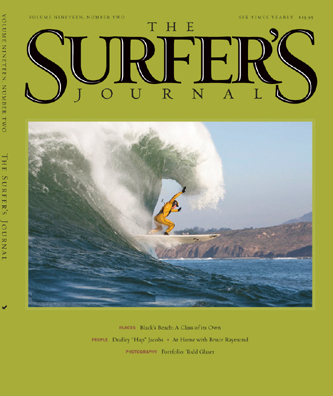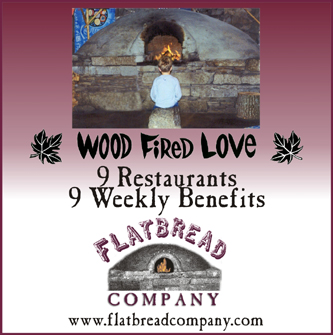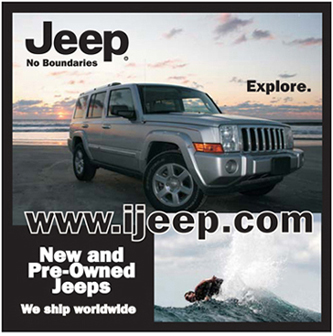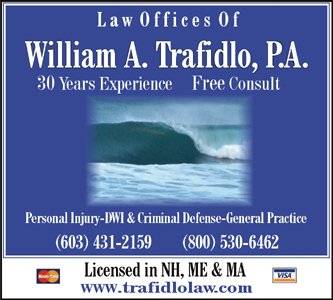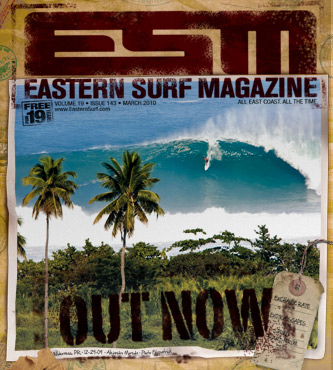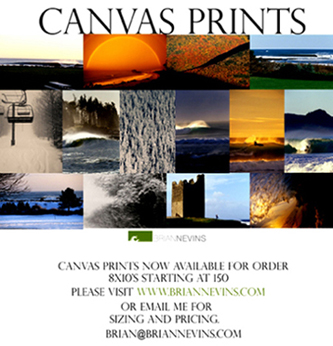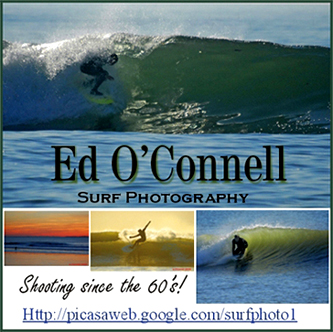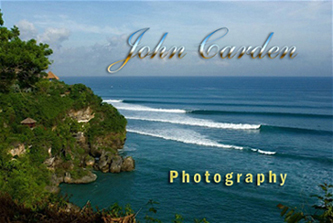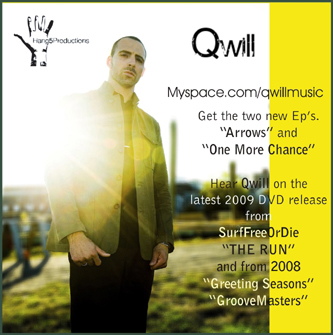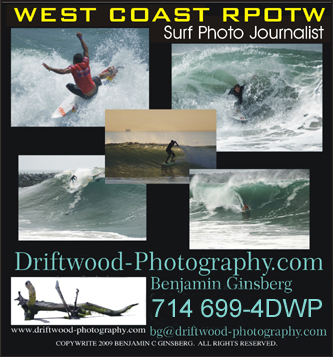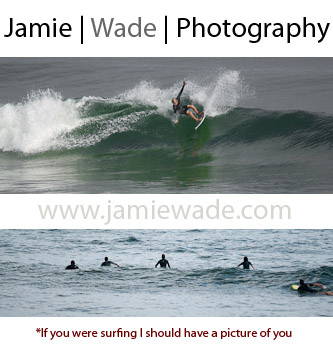 *Still a GREAT GIFT IDEA!
Think about BUYING a Photo from any of these Great Local Photographers from past weeks on RPOTW. It's a GREAT Gift Idea for any time of the year. Just think, a nice framed photo of your favorite Surfer! Just contact me and I'll contact the right
photographer and put you in touch with him.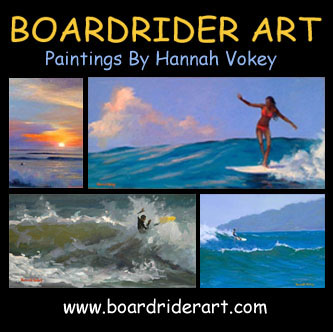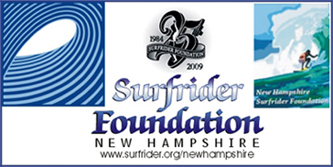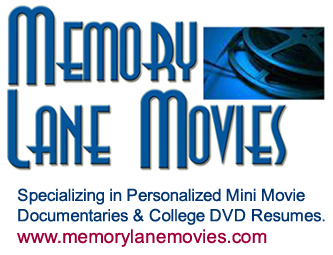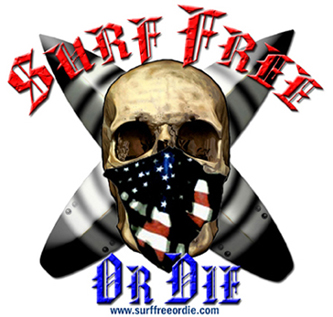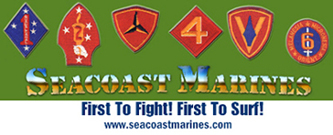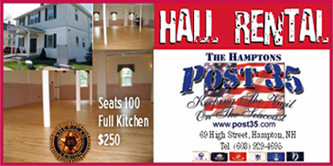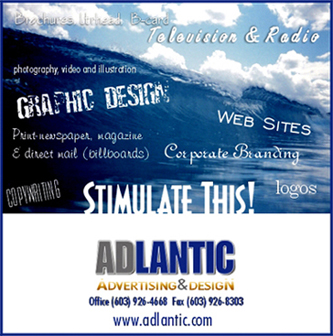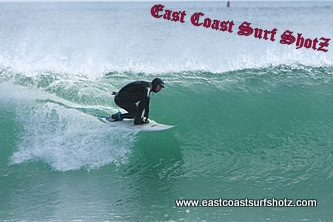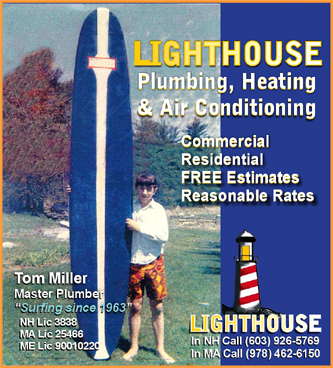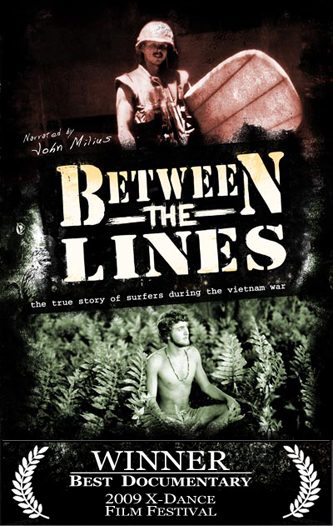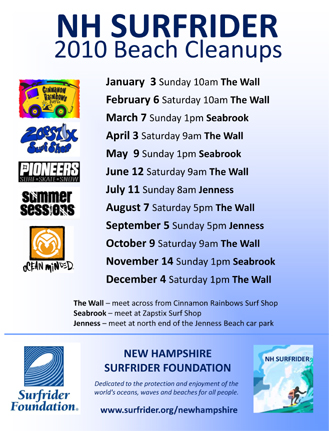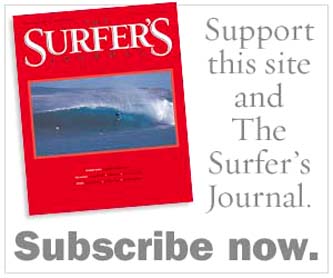 CLICK ABOVE TO SEE LARGER IMAGE