January 24, 2010 47 out of 49 weeks of surfable waves.

This was a pretty amazing week. In the surf and out of the surf. We had both great waves and great snow. Those lucky enough to sample both, got themselves the best of both worlds. We are lucky to be able to score surf and snow in the same week. Not many places on the planet can offer that. Here in New England we have that option. Hell, if you really want to get creative you can hit all three related sports in the same day. Surf, snow, and skate. I've done just that in the past. Even though my son claims that skateboarding on the street was hardly skating. "Really? Where the hell do you think we skated back in the day before there were skate parks?" I asked him. On the damn streets son. On the streets. Of course, now-a-days, I think it's illegal here in H-Town. I guess Skateboarding is a crime.

This last swell had some really amazing displays of surfing. Even in the blinding snow. I wonder how many of you guys realize, that you're surfing has been improving with each new swell. The wetsuit brigade is not getting rusty like in years past. You guys have turned it up a few notches. You've raised the bar on the creative surfing scale. I know, because I've been witness to it. I'm seeing things go down out there that were uncommon just a few years ago round these parts. And the old adage of "practice makes perfect" comes to mind here as well. And it's true. Watching guys like Stevie O, Casey, and Mike Stanek last week was a real treat.

There was some high caliber surfing going on out there in the snow and in the sun.

I know there are readers out there who have never experienced dropping into an overhead wave with snow, sleet and ice pelting off your face. It is a unique experience for sure. But like anything else, we get used to it and it becomes second nature to us. That's why we crack up when we see those
wooses out West with their hoodies on and no boots and gloves.

You guys have to be joking.

We don the hoods out here as a last resort. It is the last piece of rubber that goes on. And that usually happens around November. And even then, it's intermittent. Most of us pull down the hoods once we've caught a few and have worked up a sweat. But that's in November. Once the real Winter kicks in, we keep the hoods on. It's a matter of survival. But this last week? It was not about survival. It was about surfing our waves to the best of our potential. And then some.

And it was not just the guys I mentioned earlier.

The old Guard was out and they were holding their own as well. Kevin Grondin got a backside barrel in front of me that just blew me away on Wednesday. Stanek was pulling off these wild backside airs and landing in the pit backwards and making it. Don't believe me? Look at my video clip and Mike Sander's video clip this week. It's all there in HD and 3ccc quality.

And if the viddy is not your thing, check out Ed O'Connell and John Carden's stills. The shit is fresh. It's exciting and it's a good feeling to know that our Northern boys are keeping up with the competitive world of high caliber surfing. And speaking of competitive surfing. Our man out West, Ben Ginsberg has sent us some insane radical contest surfing pics from the KATIN PRO AM at Huntington Beach. They had good surf, and the images speak volumes of what kind of talent is still out there. But I'm telling you people. Our guys are just as good as these Westies. Just as good. And it has to be because of what is turning out to be one of the most consistent years since 1995.
Look, if we end up having 50 out of 52 weeks of Surf? I WILL re-cut the RUN and re-release it. Seriously, if we come into February 20th and we have reached the 50 week mark...well I'm doing it. I'm pulling the remaining DVD's off the shelves and I'm recutting the movie. It just makes sense to do this. Hell, we would be talking about 50 out of 52 weeks. Clearly that's way over the 90% mark.

I'm not a 100% sure, but that seems pretty damn significant on any coast. You kidding me?

I'll tell you what else. I saw at least a half dozen women out surfing this week. It's January. At the risk of sounding like a bonehead sexist, I don't ever recall a time when I saw that many women surfing in the dead of winter. And I guess, it's due in part to the consistent Run of surf we've had. The women have gotten better and more confident in their surfing because they've been surfing more.

There were four different breaks that I was at on Wednesday and I saw several women at each one. Hell, I saw women paddling out alone at some breaks. I don't remember seeing that in the winter. I was both happy and proud to see it. Look I have two daughters who surf. But they are more fair weather surfers. With role models out there like Erica, Melanie, Mary Ellen, Hannah, Heather, Ginger, the Nichols girls, Leah and so many more I honestly believe that we'll see more and more women surfers.

And no offense boys, but 99% of the women who surf, have better attitudes than you guys. And correct me if I'm wrong here but, I don't believe I've ever had a woman featured in the Blatant Drop In Of The Week. Not that I wouldn't run one. I will if it happens. It just has not happened yet. Why is that?
Attitude and civility. They seem to have a better handle on being polite and showing respect than most of the men. I guess I am becoming a bit of a softy in my older years.

Hey watch that..."I heard what you said about me."

Now for some of my weekly Global observances:

The Earthquake situation in Haiti is still heart breaking. I watched in awe last week a story about a little girl who was trapped for days in the rubble and they got her out. And she was so happy. Smiling and laughing. Unbelievable story. What a brave little girl. I saw other similar stories as well. One where a woman was trapped for many days on end before she was finally rescued. Americans are there with their listening devices picking up faint sounds and whimpers, and then locating the person and digging them out. But time is running out. They can't sustain much more. And the aftermath of being displaced is equally tragic. I know times are tough here in America, But if every single American gave $5 think how far that would go in that relief effort. We would be able to rebuild homes and facilities so much faster.

Please give to the RED CROSS or some other trusted organization to help those people. Like Hope For Haiti. This was featured on most of the late night talk shows. It is legit and can be trusted. Just like the RED CROSS. www.redcross.org Help these people. Please.
Speaking of Earthquakes. That Earthquake that hit Massachusetts on Tuesday January 19th sent many an after shock all the way down to Washington DC. The Bluest of Blue States voted in Scott Brown a Republican. Brown beat Coakley. No scratch that. Brown kicked the snot out of Coakley. This is the first Republican Senator in over 50 years from Massachusetts. Ouch. Now that has got to hurt. And this is after the president himself came to Mass on Sunday to stump for Coakley. This is the 4th consecutive failed attempt by the Pres at trying to sell his association with certain politicians. Virginia, New Jersey, Copenhagen and now the grand daddy of them all Massachusetts. This is beginning to feel like George W. Bush all over again. There was a time when no one wanted Bush to come and stump for them. But this was after 8 years of Bush. Damn it's only been a year. And Obama's name does not have the same clout as it did in 2008. I think this is a wake up call. But then again, what the hell do I know? Ha.

There appears to be a lot of double standards out there in the political arena these days.

Take Harry Reid for instance. If anyone associated with the Bush administration had said what he said about Obama they would of been thrown out on their ear. And rightfully so. But that's not the case here. Every African American on the left, from Rev Al Sharpton to Obama himself have forgiven him. I wonder what Harry did on MLK day? Think the Obamas had him over for dinner?

Then there's Mr.John Edwards. Damn. This guy lied to his party. He lied to the American people and more importantly, he lied to his wife who has cancer. He finally admitted that he is the father of his love child that he fathered during his Presidential campaign. Look, I believe that everyone deserves to have privacy. But if you put yourself in the public eye, and run for President? Dude you gotta come clean. Same with Tiger Woods. I mean what the hell are you people thinking about?
I hope Conan O'Brien kicks Jay Leno's ass and buries Dave Letterman. Conan is a class act and he deserves better. And no matter where he ends up, that's where I'll be. His last Tonight Show was great. Tom Hanks, Wil Farrell and Neil Young. Great show for a great late night entertainer.
We'll see you in 7 months Coco. You are the man. NBC' you lost a great talent in Conan.

Finally, the US MARINE CORPS Retired their colors in IRAQ today. Saturday January 23, 2010. After 7 years fighting in that war. They lost close to a 1,000 Marines in that time. They fought in some of the worse fighting in that entire campaign. Fallujah and Ramardi along with several others. Their job is hardly over in the GWOT though, as many are heading off to Afghanistan. The US ARMY took over all operations from the Marines today in a small uneventful service. No one covered it.

Thank you Marines for an outstanding job. And as always, Semper Fi.

Rest in Peace Charlie Mutrie from the Copy Center in Hampton.
Rest in Peace Paul Shairs ex-Roadie for my old band VINNY.
Get Well soon to Kim Grondin!
Happy 18th Birthday to Kody Grondin January 25th!
Happy 39th Birthday to my niece Kelly January 28th!
Congrats to Scotty Lago from Seabrook for qualifying for the US Snowboard Olympic Team!
GO JETS! I want you to WIN. I really do. I'm gonna be rooting for you guys. I may break out
in hives but I'll be rooting for you SOBs.
Go Vikings! And your Grandpappy QB Brett Faverearraverreee (or whatever his name is).
PLEASE HELP THE NH SURFRIDER FOUNDATION.

*Check out the updated January 25th 2010 DROPPING IN ON RALPH blog Section.
*Molly Video by Joe Carter has been moved to the Community Page.

Please Support ALL The photographers who contribute to Ralph's Pic Of The Week
every week for the last 6 years. **Think about BUYING a Photo from any of the weeks
on RPOTW as a GREAT Gift Idea. A nice framed photo of your favorite Surfer!
Remember my friends...Surfing Heals All Wounds....
Pray for Surf. Pray for Peace. Surf For Fun.

Ralph
Yesterday- 1979 Tortola Little Apple Bay.

(Below) I've always gotten into heated discussions about how big this wave is. Some have called it 8' while others (like me) say it's bigger. You can't see the bottom of the wave because I am still heading for the bottom. I am riding a 7' 8" Robert August single fin. I am 5' 10" and I am slightly bent at the knees here. So how big is it? Anyone care to weigh in? Video Frame Grab by John Taylor

Today- January 21st 2010
the 4th day of Waves this week.

(Above) Thursday morning. I shot this with Ed's 500mm lens. Thank You Ed. I bought that damn Nikon because both Ed O'Connell and John Carden said that I could borrow their lenses from time to time. Hell, I had John's 300mm lens for almost 6 months. Thanks Johnny. Ed I will not try the same with you. No worries. But do take your time in California next month...no need to rush back my brother. Your lens is safe with me.
January 21st, 2010.
Photo By RALPH
*
Click on the photo above to see the Whole Gallery.
(Above) Thursday morning. How big? Chest high. January 21st, 2010. Photo By RALPH
* Click on the photo above to see the Whole Gallery.

Today- January 20th, 2010 the 3rd day of Waves this week.

(Above) I was happy with how this shot came out. The snow boulder and the lone peak. Wednesday morning. January 20th, 2010.
Photo By RALPH

*
Click on the photo above to see the Whole Gallery.
(Above) I don't know who this is. He had a beard I think. Unless that was kelp hanging off his face. He was surfing pretty good. January 20th, 2010.
Photo By RALPH

*
Click on the photo above to see the Whole Gallery.
(Above) This is Steve Bailey. He's one of those guys who keeps a low profile out there but catches tons of waves. He sits in the right spot swell after swell, and it is truly amazing to see the volume of waves he catches with each swell. Wednesday January 20th, 2010.

Photo By Ed O'Connell
*
Click on the photo above to see the Whole Gallery.
(Above) Mike Stanek on a Mutant wave. What can you say about Stanek? He's been getting better and better and more creative with each new weekly swell. He's one of those surfers that you just know will do something out of the box. And 9 times out of 10 he pulls it off. January 20th, 2010.
Photo By Ed O'Connell

*
Click on the photo above to see the Whole Gallery.
(Above) This is me shooting with Ed's 500mm lens. He snapped this pic and I didn't even know it. I guess he wants to make sure I remember that I'm borrowing his lens. January 20th, 2010.
Photo By Ed O'Connell
*
Click on the photo above to see the Whole Gallery.
Today- January 19th, 2010
the 2nd day of Waves this week.
(Above) John Carden sent in some really neat pics from the swell. It was overcast both days he shot. He actually went surfing on the sunny days. Actually he went surfing one day and snowboarding the next. And he still managed to get me these on time. Thank you Johnny. January 19th, 2010.
Photo By John Carden

*
Click on the photo above to see the Whole Gallery.
(Above) Mike Stanek. Tuesday, January 19th, 2010.
Photo By John Carden

*
Click on the photo above to see the Whole Gallery.
(Above) Snow day for Stanek. Tuesday, January 19th, 2010.
Photo By RALPH

*
Click on the photo above to see the Whole Gallery.
(Above) Black and white Hip Hop for Mike. Tuesday, January 19th, 2010.
Photo By RALPH

*
Click on the photo above to see the Whole Gallery.


RALPH'S VIDEO CLIP OF THE WEEK BELOW.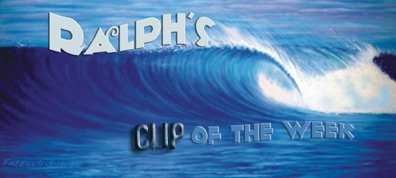 RALPH'S VIDEO CLIP OF THE WEEK
CLICK ON THE PLAY BUTTON BELOW
FOR a VIMEO VIDEO CLIP. From January 19th and 20th 2010 THE RUN Continues
47 out of 49 Weeks... The Run Continues from Ralph G. Fatello

Shot in the snow on Tuesday and the sun on Wednesday of this past week. *Check out the soundtrack. Some of you older VINNY fans will recognize this song "False Alarm" from my album that VINNY put out in 1983 that the CARS produced.
It was called OLAS DE SEXO

January 20, 2010 from Michael Sander on Vimeo.

This is almost a first. Michael and I shot the same two days but different angles. He also was shooting HD and his stuff makes my stuff look like I shot it with my cell phone. Sander is really talented and his videos are sick. Check it out.


Today 2010- The BLATANT DROP IN of The WEEK.
January-19-2010 CLICK IMAGE BELOW

(Above) All Rise: 10th Street District Court of Surf Justice is now in session, the Honorable Judge Ralph G. Fatello presiding. CASE #40 BLATANT DROP IN OF THE WEEK- Friend vs Friend. These two know each other. But it is still a crime and well...you know the drill. Click on the damn image and read all about it.
Photo By RALPH* Click on the photo above to see the Whole Crime unfold.

West Coast KATIN Pro Am Action.
(Above) Ryan Carlson KATIN Pro AM Thursday. January 14th, 2010.
Photo By Ben Ginsberg*

Click on the photo above to see the Whole Gallery.



(Above) Super star TOM CURREN at the KATIN PRO AM. Thursday. January 14th, 2010. Photo By Ben Ginsberg *

Click on the photo above to see the Whole Gallery.

(Above) Monday Martin Luther King day. The Swell was in Day 2...
January 18, 2010 Photo by Jack Pollner
*

Click on the photo above to see the Readers Gallery.




(Above) Thursday The last day of the Swell This is Kyle Linseman doing his Mike Moran impression. January 21, 2010 Photo by Andrew Rebeiro
*

Click on the photo above to see the Readers Gallery.




Perfect West Coast last week
(Above) This is my friend Ron. This is someplace that most of you will never, ever, get to surf. I was lucky. I was one of the lucky ones who got to surf here.
Photo courtesy of Free Of Man *

Click on the photo above to see the Gallery.













(Above) Wild Harbor Surf after the Rains...Southern Cal.
COMING NEXT WEEK!!!! Photo by Ben Ginsberg

(Above) The RAIN Swell in Cali. COMING NEXT WEEK!!!! Photo by Ben Ginsberg


The NEW Invisible Surfer Man Series


*Click masthead above to read the original ISM story.

(Above) Put the cursor over the image to see happens when you DROP in on someone. You become Invisible. Put the mouse over the image to see the original photo and then marvel at the results of what happens when the criminal becomes invisible.
*Put the cursor over the photo to see the Real image.
Photos by RALPH




Today 2010 PARTING SHOT- "Ma Ma help me!"


(Above) Yes that's some poor fool's board sticking out of the top of this wave. OK so it's not the biggest wave you've ever seen. It is however FREEZING out there. Trust me he is not in a good place. Not even close.
Photo By John Carden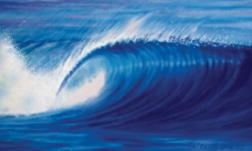 Click on Wave to return to top of page