September 11th, 2005

Hard to believe it's been four years since that awful day. It's still very clear in my mind, as I'm sure it is with most of you. That day started out so beautiful. Hurricane Erin was sitting off the coast and spinning her magic. Sending perfect head high to overhead lines from New York to Nova Scotia. We were in the perfect window here in New Hampshire. It was so pretty that morning. I had grabbed my board, wetsuit and camera gear to shoot some footage before hitting the line-up. I got to F-Hill at 8:15AM and was shooting the breeze with a few of the boys, when someone clamoring up the rocks from the perfect surf, said the water was freezing. I looked around and realized I didn't have my boots with me, so I decided to drive back home and get them. It's only a few minutes from my house to the ocean. The Surf looked so good along Ocean Blvd. Not a cloud in the sky. I had WBCN on the radio and was listening to Howard do his show. It was a good day to be a surfer in New England.

By the time I walked through the kitchen at the house it was around 9:00AM. My wife was watching the TV and said that a plane had hit the World Trade Center. My first thought was that it was a small civilian plane, or a military jet that went haywire. You know, some kind of bizarre accident like that. I went downstairs to grab my booties when the 2nd plane hit. I could hear my wife reacting to the horror and at that same instant, the phone rang. It was my childhood friend calling to tell me to put the TV on. I was still on the phone when I reached the stairs and saw what was happening. It was shocking to say the least. I don't know how long I stood there with my wife. It was all so surreal. But to me, it was painfully obvious. We Were At War. I felt a knot in my stomach. Not so much for what was happening in New York, but rather, what would be happening in the months and years ahead. I remember telling my wife I had to go back and tell our friends who were out surfing. Unaware that the World Had Just Changed Forever.

We embraced and I took off.

The first few people I ran into at the Pointbreaks seemed a bit skeptical. But I had the radio on and Howard was all over it. It was sad to see each reaction to this news. And, it still became more surreal. The perfect waves in the background, the radio blaring the reports and the rumors. The eerily quiet skies (they had grounded all flights). It was something right out of a movie. Somehow, through all the early morning madness that day, I had the insight to shoot footage. I captured the moments of what our Surfing Community had endured. I just let the camera run. Some of that raw footage ended up in my movie "Surfing The Soul". It was a day unlike any other days, in so many ways.

Later that day, we all found out about Bob Hayes. A married father of two young boys. A hardcore local surfer. Bob was on board Flight 11 out of Boston. The first plane to hit the WTC. Suddenly, we all became tied into this National Tragedy. A few days after 9-11-01 we had a Memorial paddle for Bob. I wrote a piece about Bob. If you'd like to read it, click on this link.
A Surfer's 9/11 Tribute

Say a prayer for all the families who lost loved ones on this day, September 11, 2001.

And while you're at it, say a prayer for the Hurricane Katrina Victims.

Here's the website again to help the survivors of Hurricane Katrina www.redcross.org

Let's Hope and Pray that we never have to experience that kind of horror again in our lifetime. And let's hope and Pray that Hurricane Ophelia does not come ashore and wreak havoc on South Carolina or North Carolina. Let's hope and Pray that she stays offshore and sends us all overhead surf for a week (or two)!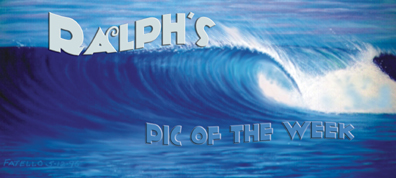 Got good surf pics? Send em off to me directly.
(See link below) Just make sure they're NOT huge files.
In fact if you have any questions about the size, email
me first and I'll write back.
Start shooting crackie!!
Ralph Pic Of The Week
If you want to access the Pic of the week from past weeks click here.
Archives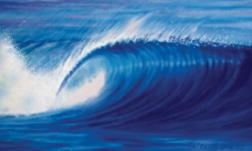 Yesterday 2001 Bob Hayes
This is the poster we did for Bob's Memorial Paddle. Four years ago today
the world changed. Say a prayer for Bob's family and his friends and give
thanks for what we all have. Rest in Peace Bob.
Photo courtesy of The Hayes family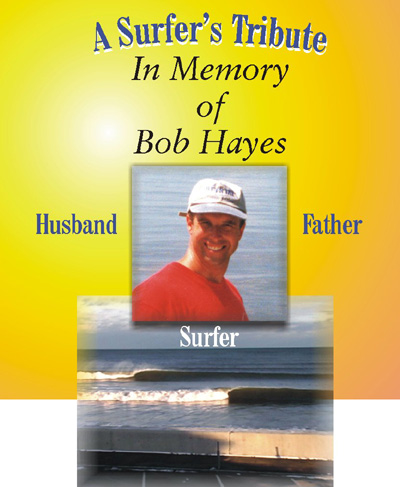 Those of you who figured out the Tip I left last week about the Movie were treated to a special night. That was something. Watching a Surf Movie Outside on the Ocean. It was truly a unique experience. Thanks to all of you helped with the set-up and breakdown. It was hard doing that in the dark. And thanks to all of you who surfed last Winter. The movie would not of been made without you. Look for WINTER 05 in the shops in a few weeks.

Well, it's no secret that I enjoy watching the Patriots and NFL. And it's no secret that the boys are 1-0 thus far this season. The Opening Day Production at Gillette Stadium was a bit over the top. I mean is this Football or has it turned into something else? Either way, Tom Brady and Company looked pretty good. Let's hope they can keep up the pace.

A friend of mine (Ok it was Larry) asked me if there was a French Option to this column. No Larry there is not, but you may be on to something there. Maybe next year I'll have the three options for this column. English, French and Spanish.

OK kids, it's time for the 13th Summer Installment of:
"Ralph's Tip of the Week".
The last 12 weeks we've talked about Holding On To
Your Board, Paddling Common Sense, DROPPING IN, Knowing a Left From a Right, How To Use That Leash, How To Wax Your Board, HOW TO TALK TO A LOCAL
HOW TO GET BARRELED, Which Board Is Best For You?
Which one is best For You?, How To Surf A Hurricane Swell and How To Come Up With A Surf Excuse..
See archives for past Tips.
This week's Tip: How To Take a Surf Photo.
My brothers and sisters. There are many good to great surf photographers out there. We even have a few around here. Those of you, who submit photos to me every week, for the most part, have a handle on shooting surfing. Then, there are those of you who...well, let's just say, you could use some help. So having said that. The Most Important Rule about surf photography is...YOU NEED TO KNOW AND UNDERSTAND SURFING. PERIOD. If you don't surf and don't understand surfing, chances are, you will not be capable of taking a decent surf shot. The 2nd Most Important Rule about Surf Photography is, YOU NEED TO UNDERSTAND THE MECHANICS OF HOW A WAVE BREAKS. If you don't know and understand how a wave breaks YOU WILL NOT BE ABLE TO TAKE a Decent Surf Photo. The 3rd and Final Rule of Surf Photography is. TIMING. In other words, you need to know when to pull the trigger. And the only way to get your timing down is, to have a handle on Rule 1 and 2.

Seriously kids, if you know surfing and you know waves then all you need to do is work on your timing. Look at the Mags. Like ESM. That mag should be your guide book to taking surf shots. Look at surf videos. Study what the pros do and shoot. The technical aspect of Surf Photography will not be covered here. But simple stuff like using a Tripod and staying in focus will. Frame your subject. Better yet, know your subject. If you can anticipate what the Surfer is going to do, the better off you are. Radical moves and good waves are what most viewers want to see. They don't want to see photos of you or your buds falling off your boards in 2' slop. Or, some out of focus, blurry spec of an image, of one of your bros surfing 1,000 yards off shore. Use common sense. If the photo looks bad to you, it probably is. However, I don't want to discourage any of you from taking surf photos. On the contrary, I would hope that you would all continue to shoot more photos and make an attempt to take a good Surf Photo. The very least you will have, is a photo album of surf memories. And there's nothing wrong with that.
So remember these simple Surf Photo rules. Know and Understand Surfing. Know and Understand Waves.
And Finally, Timing. Get these three down and you are on your way to being another surf photographer who spends more money than he makes on surf photos.

Next week's Tip: How to do a Duck Dive in Big Waves.

As always my friends...

Pray for Surf. Pray for Peace. Surf For Fun.

Ralph




Click On Wave to Go Back to The Top.
Today 2005. Rick Evan's First Surf in Four Years
Rick had been out of the water for 4 years. Since 2001. He had his hips replaced last Spring and is now back in the water. This spot is his favorite break in all of New England. I was lucky enough to be there when he paddled out this past Thursday and caught 3 out of 4 waves.
Welcome back to the Rocks Rick.
Photo by SFOD R. Fatello
Today 2005 Hurricane Maria and Nate drop by Hampton
Another back to back Tropical Swell series that lasted for days. Who's complaining out there? Trying to make a name for himself in the Surf Photography world, John Carden submits his latest batch of local flavor Surf candy.
ALL Photos by John Carden

Below: Danny Ryder floats the Big Boat.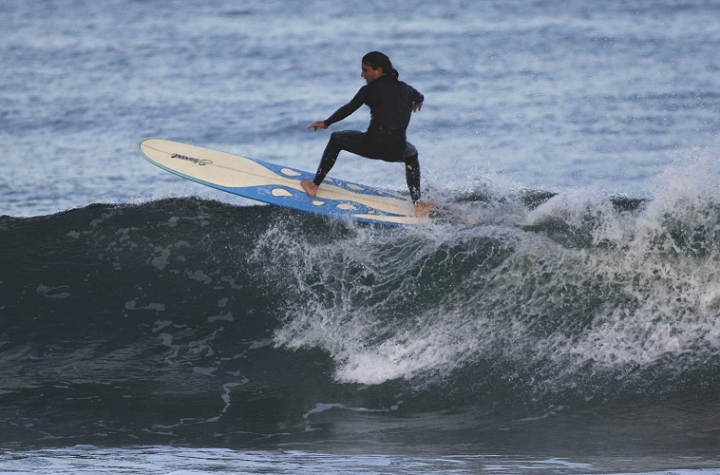 Below: Mike Rosa at his Fave Break, looks for the sweet spot for redirection.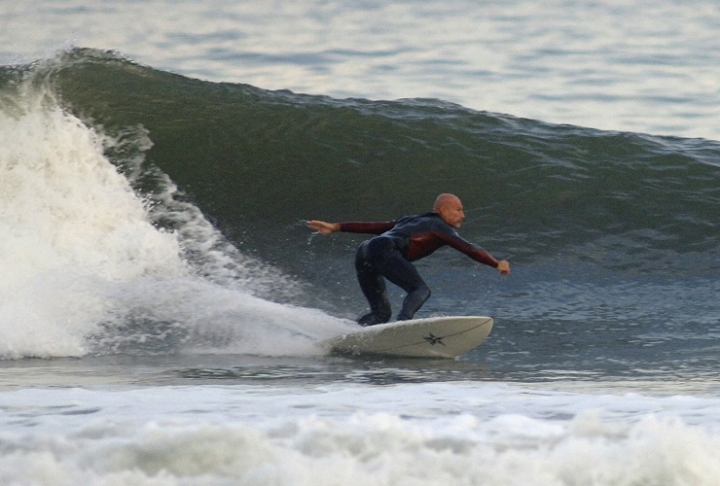 Below: Tyler along the fall line as he sees his next move unfold in front of him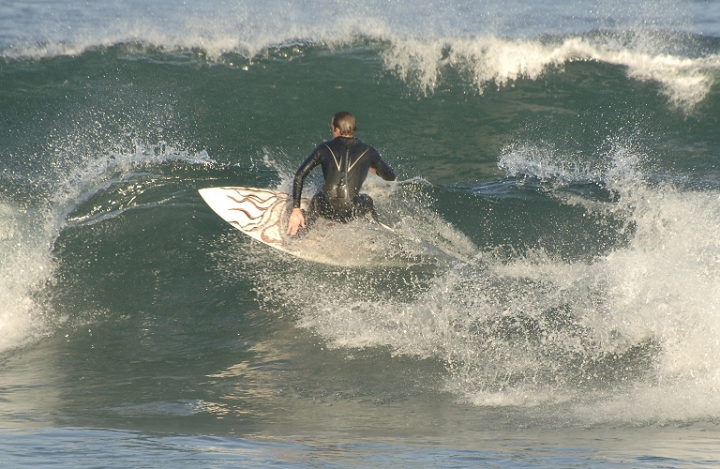 Below: Casey Lockwood logging some air time thanks to Maria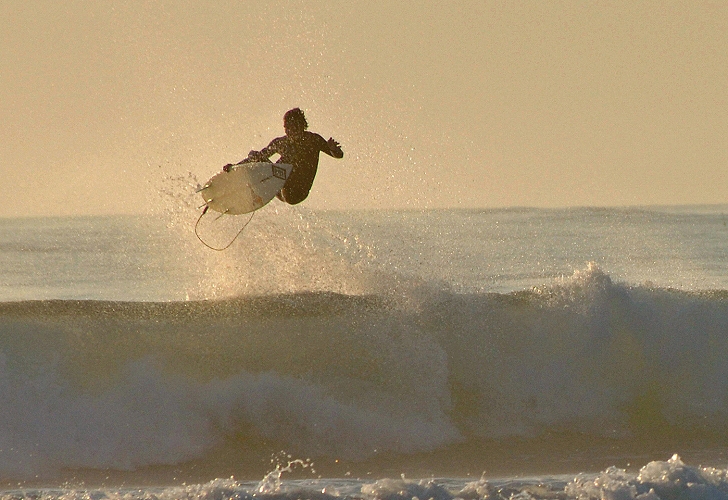 Below: Is that a Girl or a Gull? Both. Tone and Common Gray, ocean wave and air wave.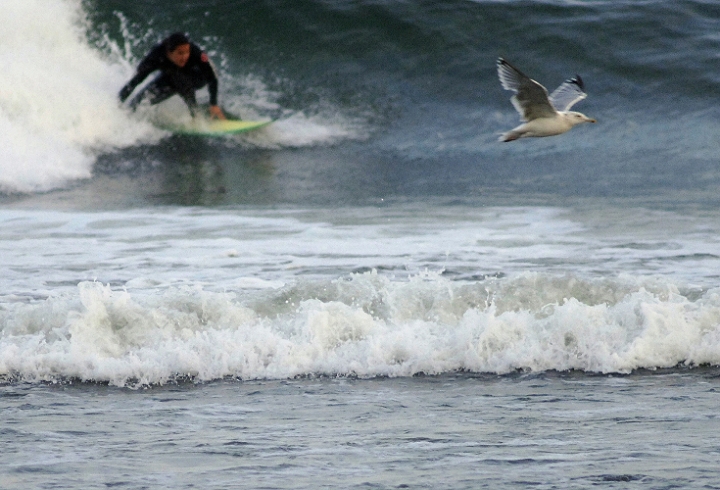 Below: Crop Takes The Drop at a Not so secret spot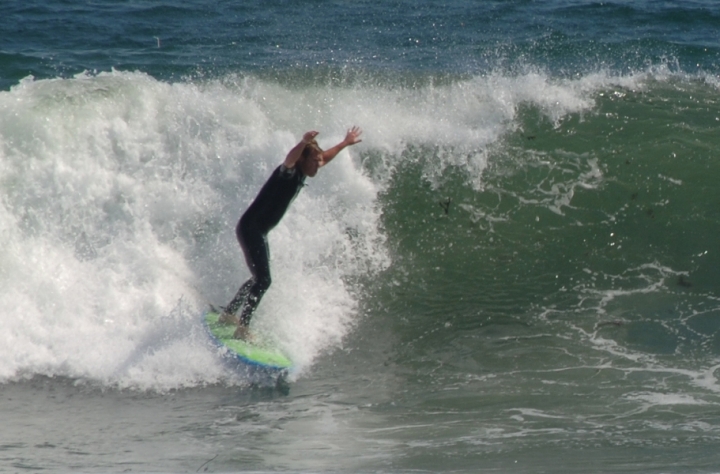 Below: Joe Carter back from a Whirlwind Tour throws a bucket in Hurricane Nate's Face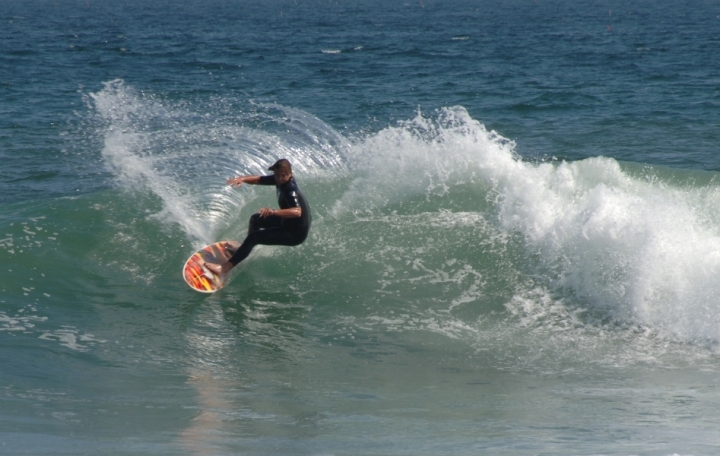 Today 2005. "Hey Sis did you get the shot?"
Christina Grisanzio drops into a Katrina Remnant in Maine last week while her sister Katherine captures the moment on the beach. Photo courtesy of William R. Grisanzio


Today 2005. WINTER05 Premiere in SUMMER05
First Ever Movie event at the Wall...talk about ambiance.
Photo courtesy of SFOD



Below: Showtime...the latest from Surf Free or Die WINTER 05
photo by John Carden