September 5th, 2021 The RUN is 3 out of 3 Weeks.
Waist high or better at least once a week.
There were waist high waves on August 31st, and September 1st.
And there were head high waves on September 2nd and chest high
on September 3rd, 2021 from Hurricane IDA.

THE RECORD FOR THE MOST CONSECUTIVE WEEKS IN A ROW FOR WAIST HIGH OR BETTER. August 8th, 2021 was 53 WEEKS! TOPPING THE 43 CONSECUTIVE WEEKS SET IN 2009!
Send your SURF Pics to me directly to ralph@adlantic.com.
Need photos by 10 AM on Saturdays. Seriously.
By 10AM. Make sure they are 1300 pixels wide.
If you have more than 10 pics please use wetransfer.com it's free up to 2 gig. Please DO NOT send me over 50 pics without first contacting and communicating with me.
Thank you.

Click on Archives link to see all the past Blogs
and pics.


SURF FAMILY ROBINSON September 4th, 2021

Somewhere around 1991 I was kicking around an idea in my head. I think it was when Max my son was around 6 months old when I told my wife and fellow parents, that we should have an end of the summer party for the kids of all the local surfers and call it, SURF FAMILY ROBINSON. We could create this fantasy away from 10th Street at The Wall, and play off the old Walt Disney movie of SWISS FAMILY ROBINSON. Only have it all be designed around surfing.

They seemed to think it was a good idea.

That first year, there were maybe a dozen of us. That's including parents and kids. And it was loosely regimented. As we were all thinking on our feet. I had the basics down. The kids surf all day, we have a crab hunt/race, and a treasure hunt. I called myself Capn Ralph. I had a long wooden staff, my annoying whistle, and all these maps I created.

And, I created this fictitious character Pirate Jonas.

All the surf dads knew immediately who Pirate Jonas was based on. The most despicable and hated (real life) surfer on the planet. There was no one meaner or more disgusting. So the myth and legend of Pirate Jonas was born in 1992. And for the next 25 years the gathering grew as did the story of Pirate Jonas.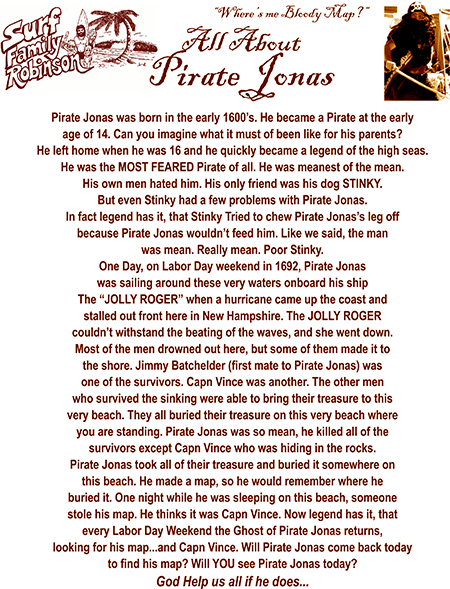 The brief story of Pirate Jonas was based on this story I created.
I retired after 25 years. This was my last SFR back in 2016.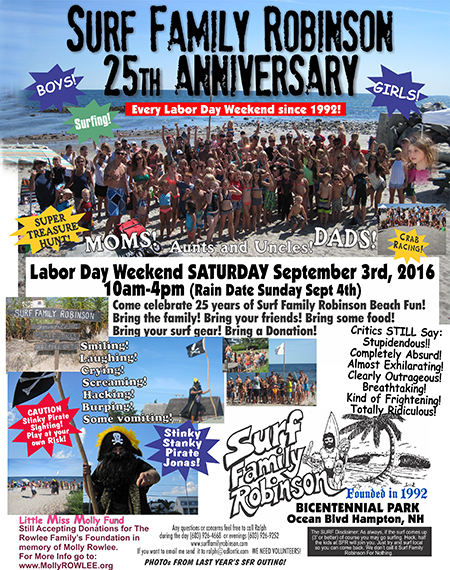 I watched my own three kids grow up and have kids of their own.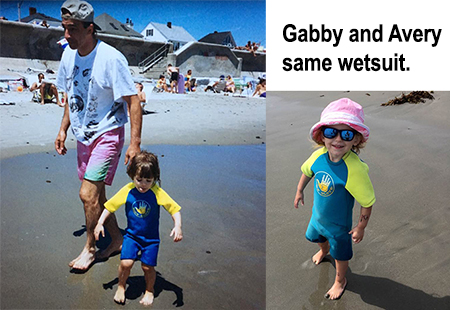 That's my oldest daughter Gabby with my brother Johnny wearing the same wet suit that her oldest daughter Avery is wearing at her first SFR. It's safe to say that we got our money's worth out of that little wet suit.

I watched the evolution of Surf Family Robinson over the last 25 years I ran this event. Hell I watched the development of Pirate Jonas unfold before my eyes as well. And trust me, we had a few clunkers before we found the One and Only Pirate Jonas. Local national actor Stan Bocko set the bar for all for future Pirate Jonas's.

There will only be one Stan Bocko as Pirate Jonas. He was the best!

And anyone who ever saw him at SFR will agree. His accent, his mannerisms, his quick wit and humor was perfect for all who were in attendance at these SFR beach gatherings. Oh and they went from a dozen to two dozen to three dozen and beyond. I think the biggest crowd we had was right around 100. So I retired my staff, whistle, and all the treasure maps after 25 years.

I handed it all over to Duffy McCarthy in 2017. And the new Pirate Jonas.

Duffy and the New Pirate Jonas are keeping the magic of surf family Robinson alive. I'm happy to report that the kids are still having fun and yes, some are still terrified of Pirate Jonas.

This year was the 29th year. It would have been the 30th had COVID not shown up. But it was still a great event. My oldest daughter Gabby was there with her three kids, as was my son Max. They were both at the very first one in 1992. The only one missing today was Noelle. But next year? That's going to be special. 30 years of SFR. I plan on coming back and joining forces with Capn Duffy to battle the Pirates (note I said Pirates as in plural) and we're going to invite the SFR alumni. Maybe they can bring their kids to this wonderful and happy event.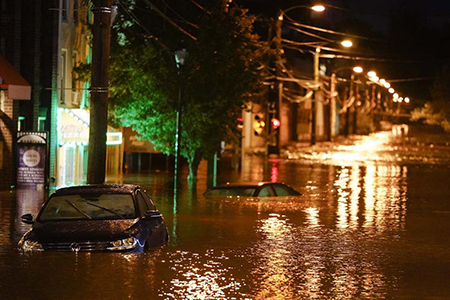 Hurricane IDA
That storm killed over 50 people in the Northeast. That's insane. Over 50 people died in the aftermath of IDA. Most of them by drowning. The flash floods killed dozens. And some of them drowned in their homes and apartments. Can you imagine the horror of that? Dear God.

Look as surfers, we all pray for big hurricane swells, but none of us want to see people lose their lives and their belongings. None of us want that. IDA was a killer in the Northeast and it's so unusual to even say that out loud. But it happened. I'm so sorry for those families and loved ones who lost relatives and friends during IDA.




Speaking of storms, we have Hurricane Larry coming by us this week. At a safe distance off shore. And LARRY looks like he's going to be one hell of a storm. I'm charging all my batteries as I write this.

So no damage or loss of life to speak of is expected. But we will be graced with a beautiful swell. And this could be one for the record books. It's really shaping up to be a good one. Fingers crossed.
"SURFING HURRICANES HEALS ALL WOUNDS."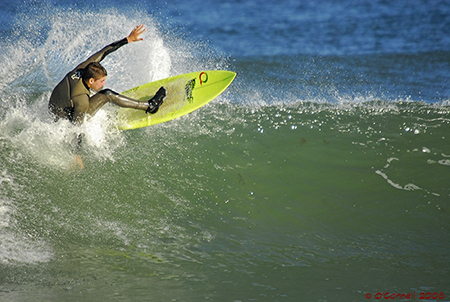 This week's Ed's corner is from TS Hanna in 2008 This Max V.
I remember that board and I also remember surfing with him this day. September, 2008. Photo by Ed O'Connell
*Click the photo above to see a larger version of Ed's Pic.

Now for Some Local and National News
20th Anniversary of September 11th, 2001
This is hard to believe. For us surfers here on the East Coast it was a day that should have been memorable for our surfing history only. With hurricane Erin off the coast we were all looking forward to a day of perfect surf.




Instead it was a day filled with horror, sadness, and disbelief. It was also the start of the Global War On Terrorism. My first words to my wife Cory when the 2nd plane hit the WTC was "We're at war!" Twenty years later that war is still ongoing. Yes we fled Afghanistan. But the war on terrorism is forever.

The absolute blunderous evacuation by the current President ensured the world that terrorism is alive and well. Mark my words, within a year or two the terrorists will be back in full force in Afghanistan and planning attacks on the US both here at home and abroad. There's NO excuse for what 46 did. None. No matter how they try and spin it, 46 is a complete failure when it comes to foreign policy. His handling of Afghanistan sealed his fate. He will be a one term president. Just like his predecessor.

The real horror of his bumbling evacuation plans? That's two fold.

The first being that he has weakened the US in the eyes of the world. The second? And this one is really going to sting a lot of people. He may have gotten 45 re-elected. And wouldn't that be a kick in the teeth? So he went and dismantled all of what we accomplished in the last 20 years in Afghanistan in just two weeks. Re: Getting rid of the Taliban and terrorists, to replacing them with the Taliban and terrorists. Read that sentence again. While getting 13 Americans killed in the process. The biggest loss of life in the last 10 years there. Oh and let's not forget the 500 to 1,000 Americans still trapped there. It's true.
Brilliant Joe. Simply brilliant.

And he's opened the door for DJT to return. The horror...

I became Commander that year at the local American Legion.
For the next 13 years I was commander we honored all of those from the state of NH who were killed in the GWOT. That tradition continues. This coming Saturday we will add two new names to our monument. Twenty years. 2001-2021.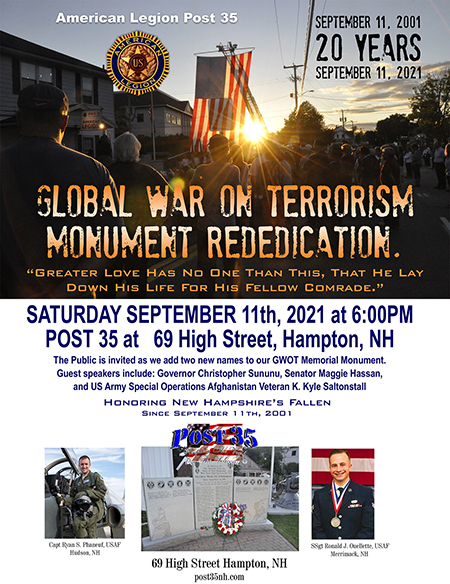 After the year of COVID and the Pandemic the GWOT Observance is back at American Legion Post 35.

Also, another surfer's Paddle for one of the local Surfers.
Thursday September 16th, 2021 at 6:00PM at 18th street
at North Beach (The Wall) in Hampton, NH. *We had to move it
up a week because of Hurricane Larry




There's no greater honor for a surfer than to have a Surfer's Paddle in your memory. If you knew Glenn please join us.

KSM Photoshop of the Week
So as I was looking through the archives I found this old KSM. I thought why the hell not? Ole Khaliddy fighting Capn Vince at my last SFR in 2016. Truth be told, if I ever got the chance to fight KSM? He wouldn't get away. Sorry Khaliddy, but I'd beat your Al Qeada brains in with my trusty staff if I had the chance.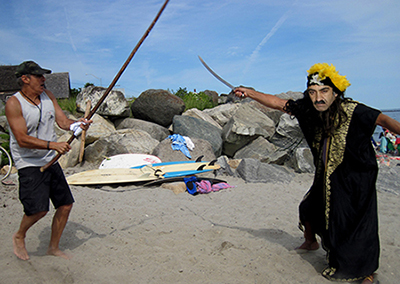 And so my friends, please take advantage of this weekly photo shop of the mastermind who planned 9-11 and resulted in the deaths of 3,000 innocent civilians by KSM (Khalid Sheik Mohammed).

*Note to self -must pick up a case of Pirate spray at Home Depot this week.

REST IN PEACE Charlie Watts. Rolling Stones Drummer
HAPPY BIRTHDAY Jaiden Ciarmataro September 4th, 2021.
HAPPY BIRTHDAY Hokulani Nichols September 7th, 2021!
HAPPY BIRTHDAY Mackey V September 14th, 2021!
REST IN PEACE JoEllen Bunton 72, July 6th, 2021
REST IN PEACE Nash Rogers 8yrs old, July 6th, 2021.
PLEASE SUPPORT THE DIPG AWARNESS TEAM!
PLEASE Keep 90 yr old Chuck Dreyer (Kim Grondin's dad)
in your thoughts and prayers.
PLEASE Keep longtime NH Surfer Greg Smith in your Thoughts and Prayers.
PLEASE Keep local Surfer/Musician Pete Kowalski in your thoughts and prayers throughout the year.

Please Support ALL The photographers who contribute to
Ralph's Pic Of The Week every week for the last 16 years.
** BUY a HIGH RES Photo from any of the weeks on RPOTW.

Remember my friends... Surfing Heals All Wounds.
Pray for Surf. Pray for Peace. Surf For Fun.

Ralph






Yesterday- THE OLD COAST GUARD STATION Circa 1950's. The Current location of SFR and HTB all across from Cinnamon Rainbows.
(Below) This is one old photograph. I am old enough to remember the
Old Coast Guard Station that used to be located across from Cinnamon Rainbows. This is such a classic old photo.
Photo courtesy of Hampton public Library

*Click on the pic to see a larger version.



I kept a daily Blog on my CATCH A WAVE FOR MOLLY surf campaign, when I surfed every single day for 365 consecutive days. Click on the Banner above to read entries of my daily journey. There's some really interesting and true experiences
that happened during that year. Some of which are to this day, unexplainable. Some are just mind blowing. But all true.

I started on July 26th, 2010 and ended on July 26th, 2011.

Some rainy Sunday, pour yourself a cup and go through the journal. Pay close attention to the month of May in 2011. Read that month and let me know what you think of that. Be forewarned it will change you forever.