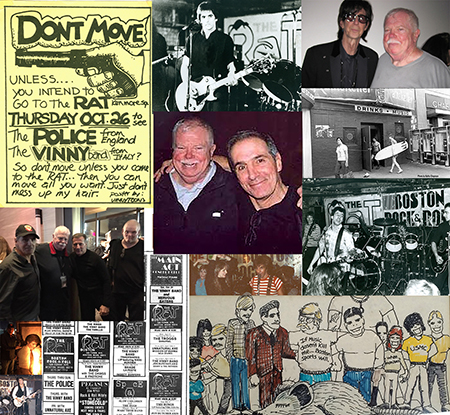 JAMES "JIMMY" HAROLD May 3rd, 1943-July 31st, 2022
I met Jim Harold in 1977. Though it's possible that I may have met him earlier when I played TJ's (the club prior to the RAT in 1974). I was attending Art School in Kenmore Sq. I went to The Art Institute of Boston at 700 Beacon Street. I graduated in 1974 and had a couple of different bands from 71-76 played the college circuit and clubs in and around Boston. The VINNY band was from 1976 to 1984.

The RAT was high on the list for all local bands, and we were no different. Though it was really tough getting past those Monday and Tuesday night slots, to get closer to the coveted weekend slots. Because we had that early Italian R&R shtick in 1977, Mitch fell in love with us. And as a result of that, we went straight to the weekends. I mean Mitch was a full blooded Italian/musician and he absolutely loved us. He got us our second gig a couple of weeks later opening for the REAL KIDS on the weekend. Mitch was the man, and if you had him on your side, that was more than half the battle. Jimmy liked us well enough to listen to Mitch's high praise for us and well, the rest is history. Jim even paid for us to record some demos in the Western Mass studio where they recorded and mixed LIVE AT THE RAT. We did eventually end up headlining on the weekends by 78-79.




Funny story about Jim and I. He absolutely wanted to kill me because of my "Barnum and Bailey" approach to plastering all of Kenmore Square with my Canary Yellow VINNY BAND Posters. I guess he was constantly in trouble and getting fined. But the truth is, other bands were doing it too. Just not to the extent of what I was doing. I looked at what PT Barnum was doing in his promoting the circus, and used the same technique. Much to the dismay of Jimmy. My thinking was PT Barnum knew a thing or two about advertising .

Honestly, we got along great. the RAT was like a second home to so many of us. And make no mistake about it, all the bands hung out there and we all got along. It was mecca for the Boston Rock/Punk scene. On any given night, you could stop by and there was a good chance that some of your friends would be there. It was our home. Not to take away from any of the other clubs, re: Cantones, The Club, The Paradise, Inn Square Mens Bar, etc. it's just that The RAT was the main focal point for so many of us.

One of the highlights for me and our band, was when Jimmy came to me, in late August and said he wanted us to open for the Police on their first of four nights at The RAT. That was a big deal. That was on Thursday October 26th, 1978. They had played their first night in America on October 20th at CBGB's the week before.

Jimmy and I used to joke some 20 plus years later, about how many people claimed that they were there that first night. "Shit if I had a dollar for every person who claimed they were there that first night, I'd be rich." he'd say.

I'm happy that we remained friends for his entire life. It was just last year that he contacted me about a Rat Documentary that he and his daughter Courtney were working on. He was forever inviting me down to go out on the boat with him. His Rat reunion gigs were always fun too. And the Rat Suite scene was another one.

It's funny, I'm a Marine Corps Vietnam vet, and I have a special bond with the kids I served with and fought with over there. But I have to say, I have a similar bond with that 77-84 era of RAT bands, that I am still friends with today. Not only the players like Johnny Angel, Steve Cataldo, Jonathan Paley, Richie Parsons, Willie Alexander, John Felice, David Robinson, Beth and Lee Harrington, David Minehan, but those who hung around The Rat and that whole scene. From Anne Marie Foley and Theo Greenblatt, to the Dombrowski girls. Shit, my first date with my wife Cory, we ended up at the Rat. I have nothing but fond memories of the Rat, and all the people who worked there (Granny, Otto, Mike, Eric, Angel, Ricky, Dougie) and to all the hundreds of musicians who played there. There's just too many to name.

The last time I played the Rat was in May 20th, of 1995. Jimmy put together a huge Memorial Tribute Night for Mitch. The VINNY Band was one of many bands that played that night. After that show, I remember talking with Jimmy about the night, and what it meant for all of us. At the end, I looked at him, and said for the first time "Jimmy, I love you man." He looked at me and without any hesitation, said the same. "I love you too Ralph." Back in the days of Punk, none of us were saying that shit. But as we got older, we got a little softer.

I just know, that every time after that night, we ended our conversations with that line. "I Love you Jimmy. I f-ing love you man."

For all of my friends who might not know the true significance, of the recent passing of Jim Harold, owner of The Rathskeller (RAT) in Kenmore Square in Boston. It was not only Mecca for local Boston bands from 1976 to 1997, but a venue for some of the biggest national, and international acts. From the CARS to the POLICE, from the TALKING HEADS to THE RED HOT CHILI PEPPERS. Jim Sullivan covers it all, in this in depth story on Jim Harold, and the club that started it all, The RAT




Click on the pic above to read the Jim Sullivan piece. Trust me, Jim is one
of the best writers of the Rock and Roll scene in the entire country. This is well worth your time. Or I will personally refund all of your money back. Wait, what money? This Blog is free. Seriously, check it out. Fascinating stuff. And I'm proud to say, that I am part of it.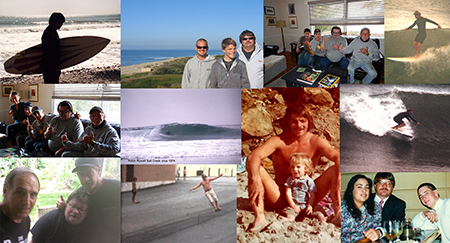 ROBIN ROWELL June 10th, 1953-August 3rd, 2022

Robin Rowell has passed away. That's a bitter line to write. I've known Robin since the early 70's. We're closing in on 50 years. Robin had stopped surfing a few years ago due to health conditions. But he was always, and I mean ALWAYS a walking, and talking, encyclopedia of surfing. Especially his beloved California. Nobody knew as much about surfing in California than Robin Rowell. I'm not kidding. The man knew it all. And all of you out there, who know Robin, will agree with me. He literally knew it all. He was the proverbial "Know-it-all." Who really did, know it all.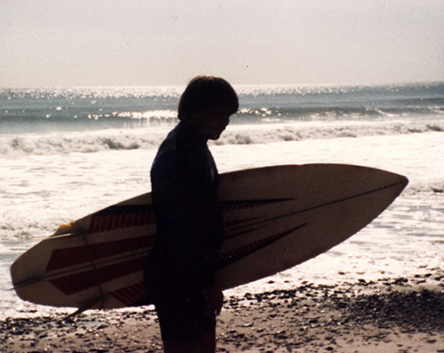 Back in the day, Robin was one of the most powerful surfers to ever surf our waves. He was like a linebacker out there, with the finesse of a wide receiver. He was in a word, "intense." Just a pleasure to watch him take off behind the peak and just rip the snot out of the wave in front of him. A goofy foot with smarts. Man could he surf. Kevin Grondin recently said "He had power and the smoothest style. That's the best combination. Power and style."

I first met him in the early 70's at 10th Street. There was a small knee to waist high swell running when I saw him on the beach. He was sitting in some kind of lotus yoga position reading a book on "psychology."

He had that distinctive bowl hair cut like George Greenough.

I walked up to him and asked him why he was reading "that book" when there was surf to be had. He looked at me and laughed "Waves? What waves? Those aren't waves. Those are shin high ankle biters!" I looked down at this lotus sitting, California "Surfer dude" and literally kicked that book of Psychology right out of his hands. "Who the hell are you?" He yelled as I burst into laughter. I reached down to shake his hand, and introduced myself to him. "My name is Ralph. And you and I are going surfing right now, so put that book down and lets go!" And that's how I met Robin. And we became the best of friends that first day. Years later, we would talk about our first meeting and just crack up laughing. You have to admit, that was pretty classic.

We were all such close friends back in the day.

The whole crew. Joe, Norm, Stanley, Ronnie, Hammer, me, Kevin, Zappy, Neddie. Allen, Berts, JT, Todd Ross, Ronnie Freeman, Dickie Byrne, JT, and his California boys. Craig, Mike Murphy, and so many more. We did it all. Surfing and Skateboarding. And we were very covert in all of our sessions.
Robin would spend every summer in Hampton, and then go back to California from September to June. He did this for many years.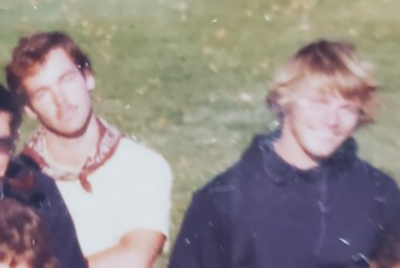 When he would go back to California, we would actually write letters by hand to each other. Can you imagine? We actually wrote letters by hand. He was not into the Internet or smart phones. in fact, last year he was still using an old flip phone. Robin was very old school.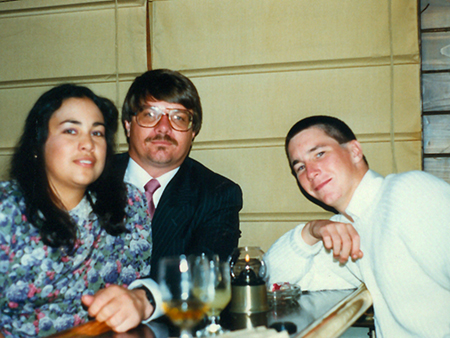 There are too many stories to tell about Robin here. And some of my close friends and I here in Hampton could write a book about those days. Kevin, Kim, Duffy, Stan, Allen, Lenny, and Ronnie. Meanwhile, I want to send my most sincere condolences to his sister Lesley, and his nephews, Corey, Jason, and Kyle Howard. And of course, Elena. The years with Elena were some of his happiest times filled with wonderful memories.

I hope he's with his sister Wendy, and his dad Sonny again. Maybe they are playing Golf right now. Who knows? However, I do know with 100% certainty, that he absolutely loved his family and friends. And he was sorry if he ever hurt anyone's feeling along the way. I know this, because we talked in depth about it. Life can be a struggle. Lord knows we have seen it in every aspect of life.
None of us are perfect. We all struggle from time to time. But love, the love of friends and family are hard to hide. but sometimes you have to look deep to see it. I could see it in Robin. I could see it clearly. From the first moment we met, when I kicked that book out of his hands, to the last time I saw him.

He loved his family and his friends. If you were Robin's friend, he loved you. If you were family, he loved you. Lesley, Jason, Corey, and Kyle. He really loved you all.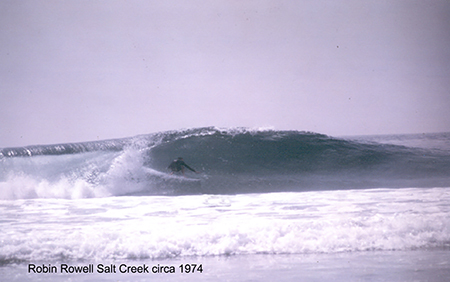 It goes without saying, that we all loved Robin.

Life is funny. There was a time back in the 70's and 80's when Robin would spend his winters in California and then spend his Summers and Fall in New England. We have lots of fond memories hanging out with the crew at 10th Street waiting for the Hurricanes to arrive. Lots of laughs and great times. None of us I'm sure ever thought those days would end. We'd be young and healthy forever. We'd all live to surf another summer together. But life has a way of catching up to us all. Some of the crew from those days have passed away and some have drifted off and got away from surfing altogether. Some of us however, remain ever vigil. Keeping the flame burning at the coast.

Especially at 10th Street. We still own that piece of cement and keep watch over her. Now-a-days, Robin's young nephew Kyle Howard has taken the place of Robin in his annual Summer sojourns to New Hampshire. Watching Kyle and my son Max, along with Kody Grondin and Jesse Gould hangout and surf, is like reliving that time period in my life. It's like we've come full circle. I will miss Robin for the rest of my life. But I'll look forward to seeing Corey and his wife, and their twin boys, as well as Jason and Lesley, and of course, Kyle (who actually looks like Robin), as he joins this new generation of Surf buddies as they form their own fond memories.

And just like those days of yesterday, I hope the surf always comes up when they visit, and we all share in the glory of riding waves among friends. Because, that's what Robin would have wanted. I know this in my heart. Robin, I've got a pretty good feeling, that I'll be seeing you again. And I bet when I do, Joe will be standing right next to you. And won't that be something.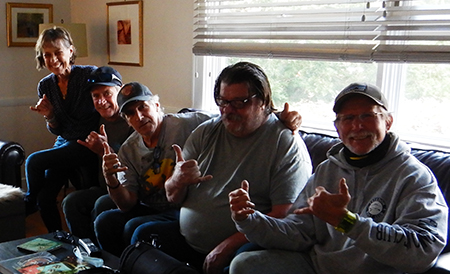 Until we meet again. Keep paddling Robin. There's a set on the horizon. A perfect left coming right at you. Keep paddling Robin...keep paddling brother. Keep paddling.

"SURFING, AND ROCK & ROLL HEALS ALL WOUNDS."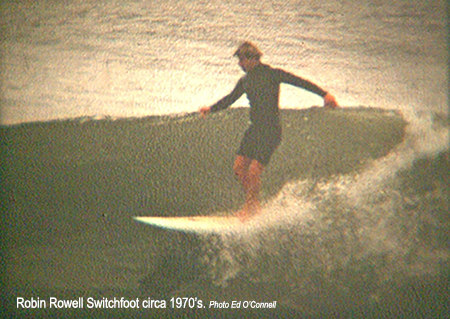 Ed took this movie of Robin in mid switch foot. This was in the early 70's at the wall. The old video frame grab from the old super 8mm movie camera. I was so stoked to fin some of Ed's movie footage. Photo by Ed O'Connell
*Click the photo above to see a larger version of Ed's Pic.

NOW FOR SOME LOCAL AND NATIONAL NEWS
THIS COMING THURSDAY AUGUST 11th, 2022.
The 2nd SURFING WITH SMILES of The Summer of 2022.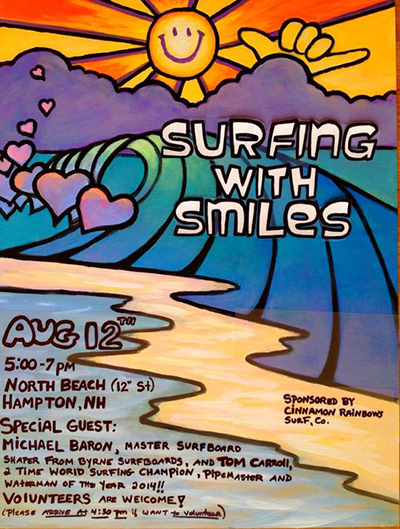 The MARINE MEMORIAL ON HAMPTON BEACH
Thank you to all who stood in the blistering summer heat on Saturday to witness the unveiling of the new names being added to the Marine Memorial "Lady of The Sea" including CPL Jonathan Currier USMC. Check out the gallery of photos down in the photo section. Expect a video withing the next few days.




The annual JIMMY DUNN HBCF. Click on the ad to purchase tickets. Act now. Tickets will be going fast.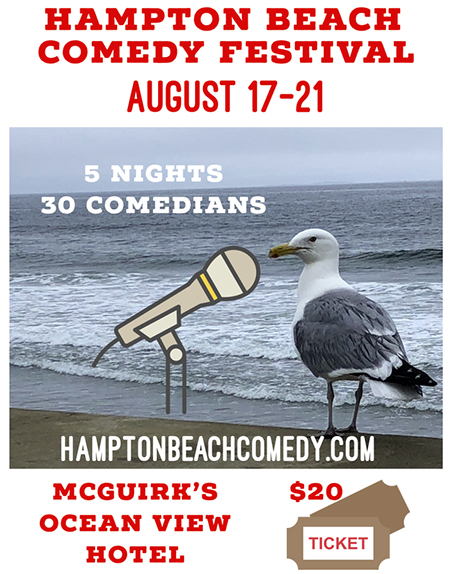 The 14th Annual HIT THE BEACH EVENT is on schedule this year for Friday August 26th, 2022. So mark your calendars.
CLICK ON THE IMAGE BELOW TO SEE A LARGER VERSION.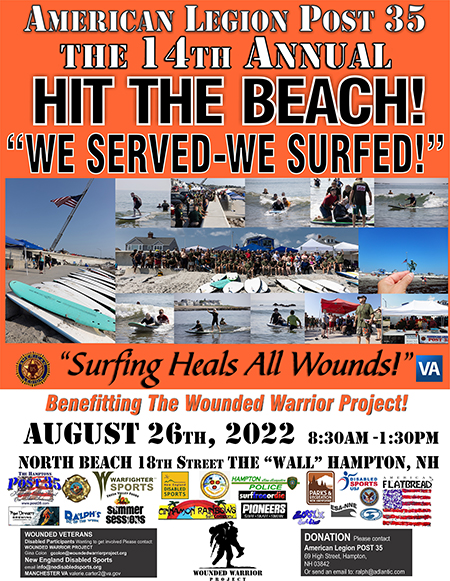 IN LOVING MEMORY OF EVAN AUSTIN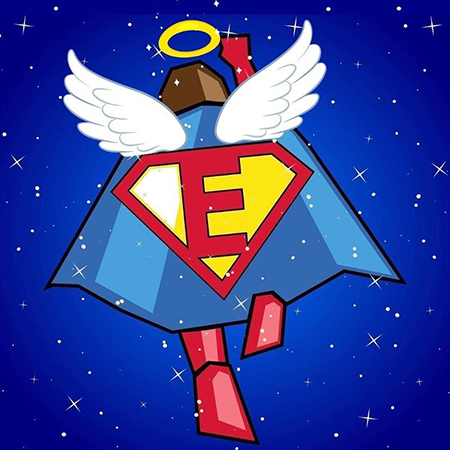 DIPG THE CURE STARTS NOW
To learn more about Evan and his journey visit https://thecurestartsnow.org/sup.../view-heroes/evan-austin/
KSM Photoshop of the Week
They say that gas prices are starting to come back down. Looks like KSM is still miserable at the GITMO GAS STATION. I guess he works there part time when he's not selling camel manure to the locals. By the looks of things, the price of gas on GITMO must still be pretty damn high. Though, I'm not sure I've ever seen a photo of The Sheik smiling or laughing. *Not the plastic glove.

And so my friends,
please take advantage of this weekly photo shop of the mastermind who planned 9-11 and resulted in the deaths of 3,000 innocent civilians by KSM (Khalid Sheik Mohammed).
*Note to self -must pick up a case of multiple gas containers at Home Depot This Week.




Click on the Pic above to see a larger version.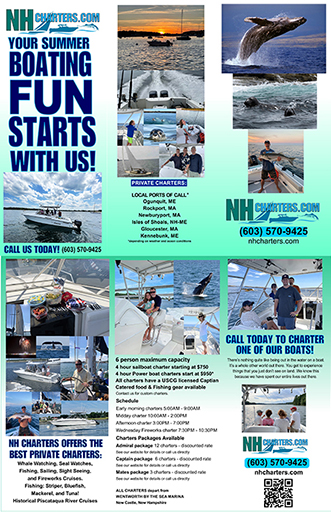 Click on the ad above to schedule you Charter today!

Please keep local surfer Mike Keefe in your thoughts and prayers in the next few months during his treatments. Hang in there Mike!
Please keep local Surfer/Musician Pete Kowalski in your thoughts and prayers. SURFING HEALS ALL WOUNDS!
Please Keep local surfer Bill M. in your thoughts and prayers.

REST IN PEACE BILL RUSSELL 88yrs old Boston Celtics Legend with 11 titles.



REST IN PEACE Enyi Okezie 60yrs old.
REST IN PEACE Tony Dow 77yrs old. played Wally Cleaver on the show LEAVE IT TO BEAVER.
REST IN PEACE Jim Harold. 1943-2022
REST IN PEACE Robin Rowell 1953 -2022
CONGRATS TO MARKEY J Granddaughter Number 3!!
GET WELL SOON Ryan Jackson NH2O!
PLEASE keep Kim Grondin in your thoughts and prayers too.
PLEASE KEEP ROBIN ROWELL In Your thoughts and Prayers.
HANG IN THERE ROBIN. KEEP FIGHTING!.

Please Support ALL The photographers who contribute to
Ralph's Pic Of The Week every
week for the last
18
years.
** BUY
a
HIGH RES Photo from any of the weeks on RPOTW.

Remember my friends... Surfing Heals All Wounds
.

Pray for Surf. Pray for Peace. Surf For Fun.


Ralph