And just like that SURFING WITH SMILES turned 10 years old. Seems like yesterday that this undertaking was just getting started. Well they are firing on all pistons these past 5 years alone. This event went from a handful of surfers with special needs to over 80 participants on Thursday August 15th, 2019. And with the 80 surfers there four times as many volunteers. I have to admit I was blown away by the last one in July. And this one was just as big. Just as significant. It was in a nutshell HUGE!

I was there trying to document the entire event. I was shooting strictly video and I was shooting in 4 K. I have been documenting these summer nights for 10 years now. There's a new video down in the video section that pretty much captures the night. The problem with 4K is, it eats up a ton of space. But I think I got some good clips. I used my super talented nephew QWILL for the soundtrack.

His music fits the mood of the edit perfectly.

These two women are the main forces behind Surfing With Smiles SWS.
Taylor Thomas and Lindsey Mercer came up with this concept some 10 years ago. They both loved surfing so much that they thought it would be the perfect vehicle for kids with Autism and special needs. Much like what we do with the Wounded Warriors each year. My mantra of SURFING HEALS ALL WOUNDS is once again at the forefront of the SWS events.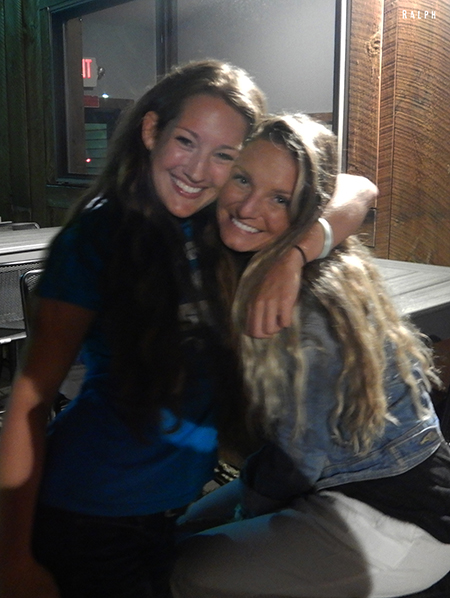 Taylor and Lindsey are something special. They will downplay their roles in this most popular summer event, but those in the know are well aware of what these two have accomplished. God Bless them both.

Yes there are other main players here as well. Pictured below are Kevin Grondin and Dave Cropper. Kevin is a longtime US Surfing Champion who is of legendary status in the surf world. And Dave Cropper is about as nice of a human being that ever walked the face of the earth. Talk about giving of one's self to better the lives of others. These two wrote the book on lending a helping hand. I depend on both of them for our annual Wounded Warriors HIT THE BEACH program.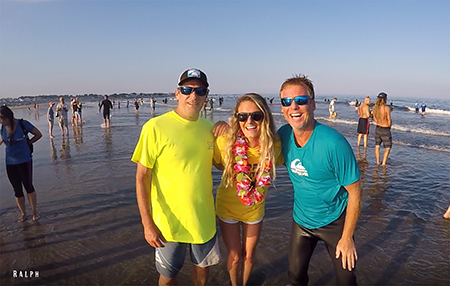 And look, I am well aware of the hundreds of volunteers who help out each summer. There are too many to name. Now they come from miles around to help out with the SWSW program. From the local surf community to the outside fringes they come in droves. It seems like so many people are here to sacrifice a small part of their time to put a smile on these kids faces.




I know surfers. I know what they are made up of. Most of them are jaded and only want for themselves. But this event seems to bring out the best in them. I see surfers helping these kids by getting them into waves each summer and I swear I've never been more proud them. Young and old. The surfers come out for this event. And they do the same for the Wounded Warrior HIT THE BEACH. I'm older now. I can see more clearly. And I am convinced that there are more people doing good things in this world than than are those doing bad. At least in our little sliver of the universe. Here on the NH Seacoast we have good hearted souls willing to sacrifice their time and effort to make someone else's life a little bit better.




I'm proud of all the Volunteers who help out with the SWS and the HIT THE BEACH events each summer. If there is a guest list in Heaven, all of you volunteers are on that list.




*All photos above taken by Martha Lardent ** Except the one's with my watermark on them. Duh.

So once again the surf forecasters had it wrong this week. They were calling for 1' to maybe 2' surf this week. But as you can all clearly see by these pics below, it was bigger than that. I called it waist to chest high. Or in regular folk speak, 3' to 4'. Kainalu Nichols is 6'. That wave is breaking pretty far out in front of him. But it doesn't take a rocket scientist to see that the wave is bigger than one foot. Can you see that?




The one below is easily stomach high. And here's the best part.
The water was super warm. Not as warm as that last week in July, but pretty damn warm. How warm? Well, I swam out and took some water pics. And I only had a 1mm set of sleeves. I wore just trunks and my sleeves. Honestly? I could have simply trunked it if I wanted to.
FYI Kai is a volunteer for both SWS and HTB.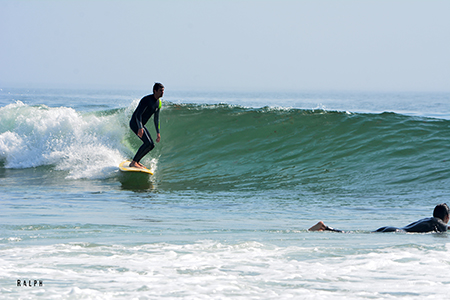 Not sure who this is, but I'm sure of the wave size.




This is Michael. He's a Worcester, MA firefighter, He drives up every summer to surf and to volunteer for both SWS and HTB. He's a good man.

Thursday was the 50th Anniversary of Woodstock. I made this poster below.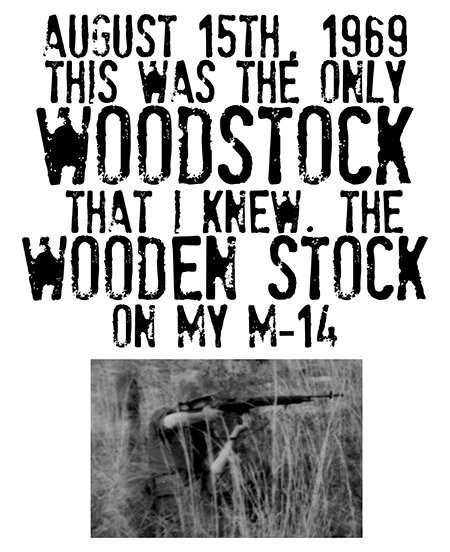 Unfortunately, none of us had any idea of what was going on back in the states. My dear old friend Larry Smith wrote to me about Woodstock. I didn't get the letter until a couple of weeks later. He went all three days. I got really mad at him when I found out that he was leaving when Jimi Hendrix played. I heard that Hendrix played at 7:00AM on the last day. I could just picture my friend walking up those muddy hills listening to Hendrix play that iconic version of The STAR SPANGLED BANNER. Sounded like I missed a good time.

Though seeing photos of the concert with all that rain and mud, it didn't look like much fun. But then again, compared to where I was? And what I was doing? Nah...I wouldn't have traded places with Larry. I thought I was doing the right thing. I have no regrets. Well, maybe a few.

I've often wondered if there were really 300,000 people there. I'm gonna guess that there were a significant amount of Vietnam Vets there. The war in Vietnam lasted from 1964 to 1975. So in 1969 there would have to be some Nam vets there. I hope they had a good time. Because they earned it.

Here's something I can't wait to see. Lisa Anderson's TROUBLE.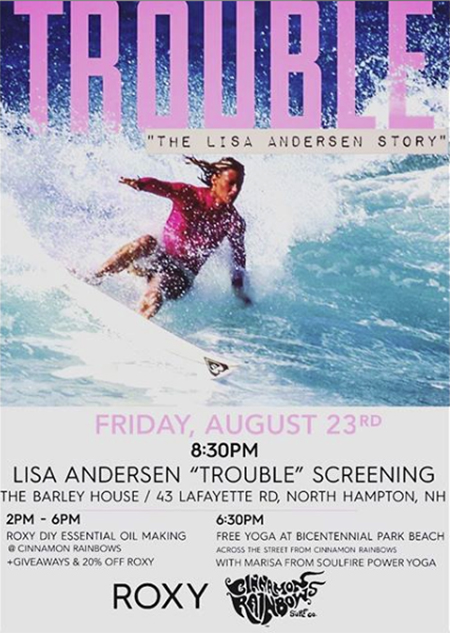 Lisa was the real deal. And she could surf circles around most men I know. This should be fun. I met Lisa when she was up here a fews ago. She was
and I'm sure she still is, a great surfer. I'll be there.

Speaking of annual events. This is the 28th Anniversary of SFR.




Most of you longtime readers know that I retired from SFR after 25 years. I handed over the reins to Duffy McCarthy. He has young kids and his friends all have young kids too. I figured 25 years of fighting pirates was enough. I still help out without getting my hands dirty or bloody. Lord knows I've fought enough pirates to fill my quota. If you have young surf groms drop by and get involved. Trust me your kids will love it.

Please join the friends and family of Surfer Curtis T. McGadden
TODAY. Sunday August 18th, 2019 at 4:00PM to 6:00PM across from
Cinnamon Rainbows on Ocean Blvd in Hampton, NH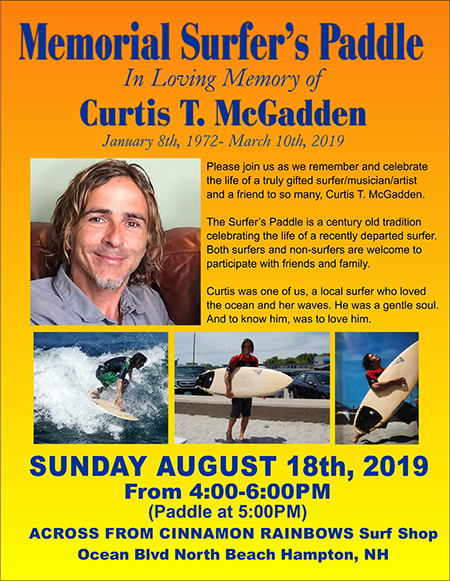 Let's Give Our Friend and Brother Curtis a proper Surfer's Send Off.

Thank you to all Volunteers from SURFING WITH SMILES
and please remember my healing words my friends.

"Surfing Heals All Wounds."


This is one of my all time favorite Ed pics. It was shot on July 16th, 2008. That's Max cutting back and me sitting me in front of Max shooting video. The best thing about this day is I had no idea Ed was there shooting that day. Photo by Ed O'Connell
*Click the photo above to see a larger version of Ed's Pic.

Now for Some Local, National and International News
This is important. I'm hoping that none of my friends ever sport one of these God Awful things on their heads. There ought to be some kind of a Man Card Law against these things. This meme makes the most sense of what these damn things truly are. They are not Man Buns. They are Man Trashheads.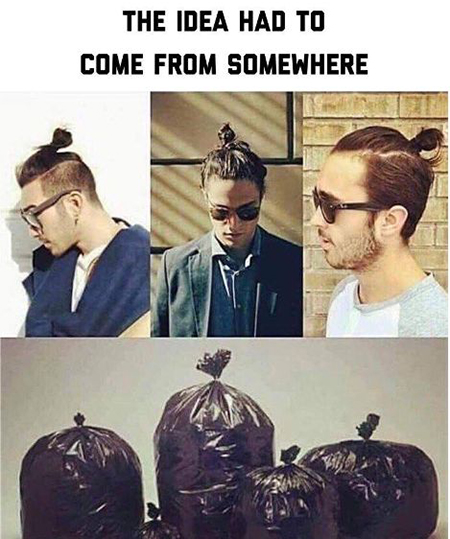 And if this doesn't explain it all, than nothing will.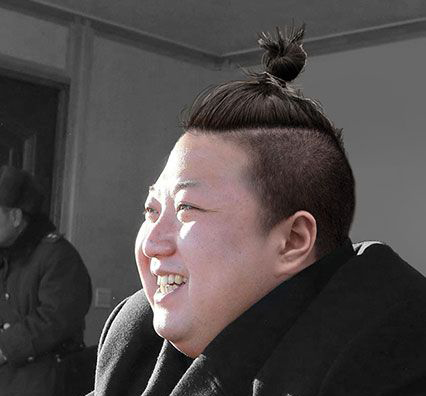 This actually works for this guy. On second thought, it might work better if he was Japanese.




This almost looks real. Except Poor Putin has thinning hair.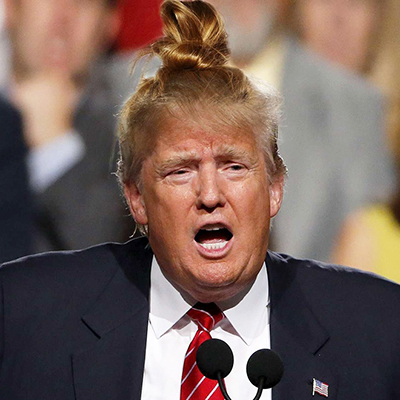 I wonder if his base would put up with this look? Of course they would. He can do no wrong in their eyes. I'd have a better name for this particular look. I'd call this a Buffoon Bun.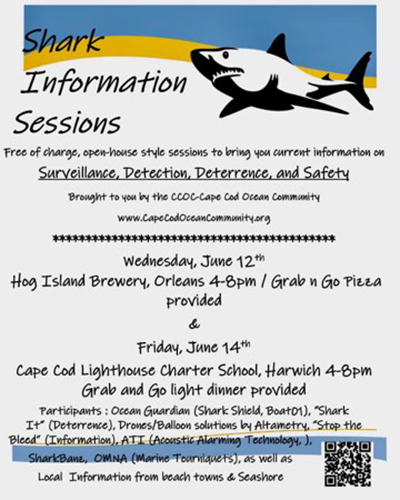 CULL (KILL) THE FRICKING SEALS!! Something MUST Be Done about the Seal Population on the Cape. It's time to cull the Seals. *I came up with I think might be a good solution. Why Not get robotic ORCAS and have them putter around the beaches of the Cape? Great White Sharks are terrified of them. Hell the mechanical shark (Bruce) in JAWS terrified an entire generation. Let's try the motorized ORCA and terrorize the White Sharks!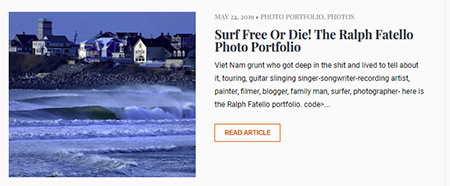 ESM (Eastern Surf Magazine) using a READY MAG format did the Best of Ralph's Pic. And while they couldn't possibly use everything thing I've ever done, they did manage to put up some 50 pics of mine, plus two videos. And I was truly humbled by their intro. Mez said some nice things about me. CLICK ON THE IMAGE ABOVE TO SEE THE WHOLE Spread.

Speaking of The Beatles...This show is worth seeing.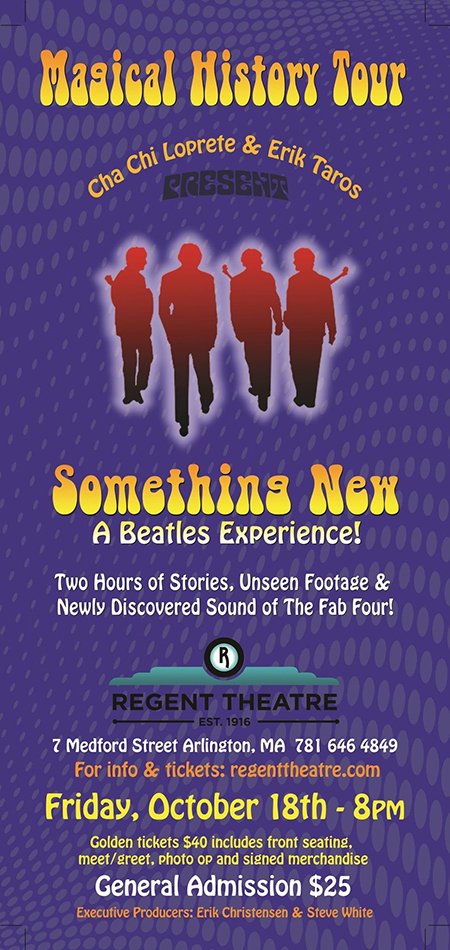 COMING FATHER'S DAY 2020.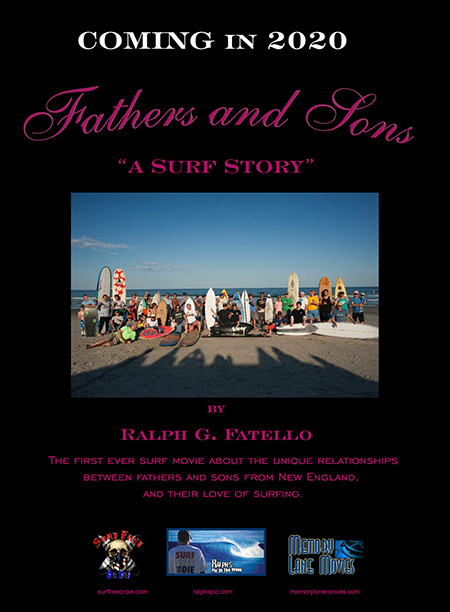 So while I was making the GRANITE GIRLS video I came up with this project and concept. It's never been done before. As hard as that seems to be. I'm onto yet another groundbreaking Surf Movie concept. This will be an overview of Surfer dads and their sons. It's a work in progress and I'm hoping to get as many dads and their sons as possible in this movie.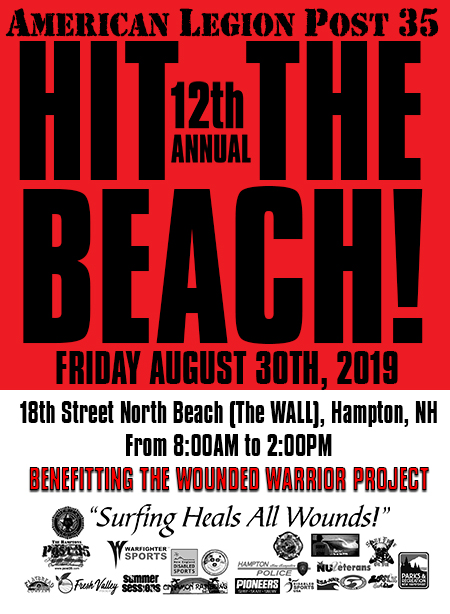 It's that time of year again when we have to start thinking about our annual HIT THE BEACH. This is our 12th year and we are looking forward to this day. So mark your calendars. There will
be more on this as the summer winds down.
HIT THE BEACH XII on August 30th, 2019 from 8AM to 2PM.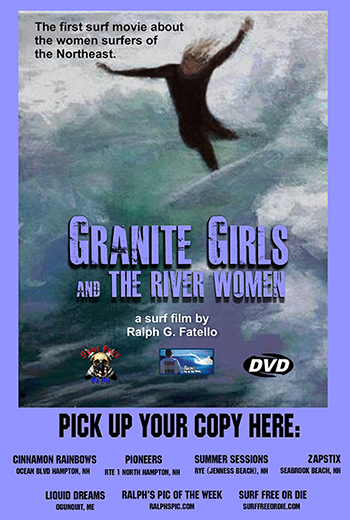 The DVD's are available at all the local surf shops. Or by
sending me an email. ralph@adlantic.com or send a check for $20.00 made out to ADLANTIC and send it here:

ADLANTIC
c/o OC Studio Suites
703 Ocean Blvd Suite C-4
Hampton, NH 03842

Or RENT or BUY it Online. You have spoken and I have listened. You don't have a DVD player so I made it available Online. Watch it on your Smart TV, your computer, or your cellphone! I can't make this any easier my friends.


GRANITE GIRLS and The RIVER WOMEN from Ralph's Pic Of The Week on Vimeo. NOW AVAILABLE on VIMEO ON DEMAND.

KSM Photoshop of the Week
This was automatic for this week. Of course KSM would be showing off his new Man Bun. In hindsight he should have had one of his fellow guards do the honors. Ole Khaliddy messed up with the self shaving of his skull here. If only he were more patient.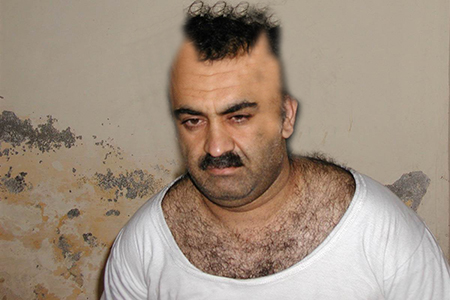 And so my friends, please take advantage of this weekly photo shop of the mastermind who planned 9-11 and resulted in the deaths of 3,000 innocent civilians by KSM (Khalid Sheik Mohammed).

*Note to self -must pick up a case of Hot Cross Buns
at Home Depot this week.

CONGRATS TO KAINALU NICHOLS Going PRO!
*Look for the full story and video next week.
HAPPY BIRTHDAY Veda Cropper August 23rd, 2019!
HAPPY BIRTHDAY Kainaulu Nichols August 24th, 2019!
HAPPY BIRTHDAY Duke Kahanamoku August 24th, 2019!
HAPPY BIRTHDAY Hannah Vokey August 24th, 2019!
HAPPY BIRTHDAY Johnny Fatello August 25th, 2019!
GET WELL SOON Jody Wiles Goucher!
GET WELL SOON Kim Grondin and Lilly too!

FYI Lenny Nichols is looking for someone or someones to take over the ESA-NNE District. Please contact Lenny Nichols by calling his cell (603) 944-2418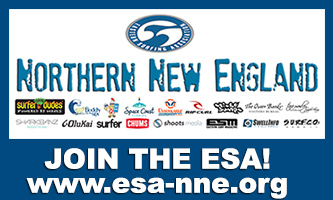 Please Support ALL The photographers who contribute to
Ralph's Pic Of The Week every week for the last 13 years.
** BUY a HIGH RES Photo from any of the weeks on RPOTW.

Remember my friends... Surfing Heals All Wounds.
Pray for Surf. Pray for Peace. Surf For Fun.

Ralph