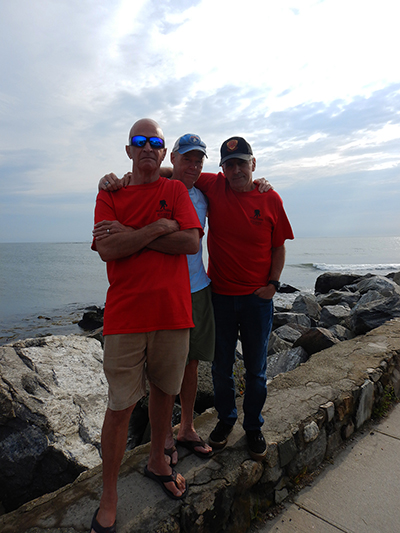 So you longtime readers of this Blog will remember that a group of local surfers were out surfing on September 11th, 2001. There was a hurricane off the coast. Hurricane ERIN was producing perfect surf that morning. The cloudless blue sky and those perfectly groomed waves were just peeling down the line at our best point breaks. This day was starting off to be a memorable day. I was ready to both shoot and surf. I had my wetsuit, my board, and all of my camera gear. As I pulled up at 7:45 I took a few pics and shot some video. People were coming out of the water complaining about how cold the water was. When I asked how cold? They all said you will need to wear booties. Shit, I didn't have my boots with me. So, I drove home to get my boots. As I walked into the kitchen my wife was watching TV. "A plane hit the WTC in NYC." She said as I ran past to grab my booties.

"Really? Must be a wayward small plane, or a small military jet with problems on board." I said innocently enough. But as I was watching the smoke pouring out of WTC 1 looked pretty ominous. "That does not look good. Whoever was flying that plane is clearly dead, and I'm sure he killed a few office workers as well." I remember how odd it looked. The smoke pouring out of that tower. And then of course the 2nd plane came in. Watching it live it seemed so surreal. Like some kind of a movie. With the camera focused on the smoldering tower you could see the 2nd plane coming in off the horizon and on course to hit the second tower.

When the second plane hit WTC 2 the explosion and the shock of what we witnessed made Cory gasp and I was stunned. But immediately I said "WE'RE AT WAR!" This is an attack! My God we're at war!" Well, suffice it to say we both stood there watching and realizing what was happening. Even now 18 years later it seemed so shocking and disbelieving. The rest as they say is history. But long story short I drove back down to the ocean, not to surf, but to tell everyone what was happening. And as I did, I kept the camera running. As a result I ended up capturing that day on video and have since reposted it every 9-11. I did it again this year. If you want to see it, you can look for it on my Vimeo page.

The very next year on September 11th, 2002 a handful of us surfers showed up at the exact spot we were at on that fateful day. No one had said anything to one another. We all just showed up. It was pretty emotional. To think that a group of surfers could be that connected to something that non-surf related. I think we were all surprised by the meeting. That day we made a pact with each other that we would continue to do this. Every September 11th, we would meet here about 10 minutes before the first plane hit. And we have.

Sometimes it's a half dozen or so, other years, it's just a few of us.

I know for me personally, I will continue this unwanted tradition until my dying day. I figure it's the least we can do as surfers. Truth be told we lost a surfer that day. Bob Hayes was on the first plane out of Logan. He was married with two kids. Two young sons. They've got to be in their 20's now. So sad.

This is the first photo I took this year. September 11th, 2019.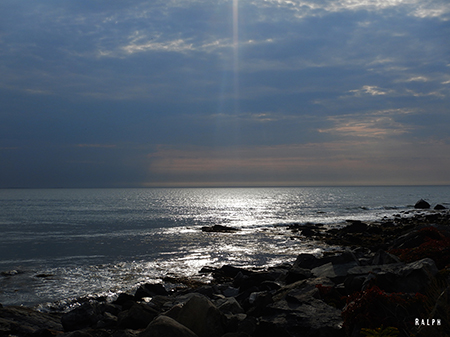 It's a pretty sobering photo to look at and remember. And the top photo of Tony, Johnny, and myself were the gathering this year of surfers. Like I said, some years it's just a few of us. We all have a moment of silence at 8:46AM and then again at 9:03AM. It's our little way of remembering.

Some of you know that I was the Commander of the local Veteran's Post in Hampton, NH. I was Commander for 13 years. On the 5th anniversary of 9-11
I spearheaded a monument dedicated to the memory of all the US Servicemen who were killed from New Hampshire in the Global War On Terrorism since September 11th, 2001. It is one of the things I am most proud of in my life. We've had 14 consecutive years of observing this day. This is the current banner of those who have lost their lives since 9-1101. This banner is 9' x 3' and has a photo of each individual in the order they were killed.

I retired as Commander in 2014 but I still partake in the service each year. I am too close to this day to not want to be involved. It is quite an undertaking for our local community. We invite the family members of all of those who have been lost in the GWOT. Each year on September 11th the entire community comes together to honor and remember the fallen from New Hampshire.





Below is the monument. It's hard to believe that we started out with just the one stone (middle) that first year and it was only half filled. Well, as you can see we added two more stones and a whole lot of other names. Again, it's the least we can do. The local Police and Fire Departments along with hundreds of others from all walks of life and businesses come to this important observance. The police close the street down for an hour and a half. So from 5;30 to 7:00PM all traffic stops and comes to a standstill as we conduct this most emotional ceremony.

Everyone contributes. Everyone that is but one local establishment.

For 14 years we've gotten permission from the building adjacent to ours to allow the Hampton Fire Department to pull their ladder truck into the parking lot where they can hang the large American Flag over behind the monument. The flag is a beacon for this most important ceremony. The Flag also adds as a shield from the setting sun for the grieving parents.

Every year no matter what business is at this location, they have graciously allowed us to do this small favor that means so much to the fallen's families. From Seven 11, to Me and Ollies, to The Flatbread Company. They have always allowed us that short window from 5:30PM to 7:00PM. Not this year. The current business decided that we could not take up that coveted space to allow this observance to go on, as one of our long lasting traditions in this community for 14 years. It was the only dark spot on this day that for 14 years have been giving back to the families of those from New Hampshire who died in the Global War On Terrorism. I think it's just a sad sign of the times.

People forget. Apparently money is more important than making small sacrifices for those who paid the ultimate sacrifice.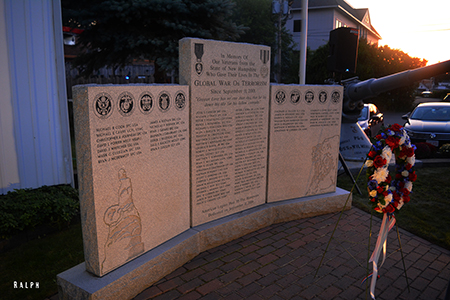 The names of the Fallen are engraved in this monument that I helped create.

But back to the GOOD NEWS department. On Thursday September 12th, 2019 local Photographer extraordinare Brian Nevins had some of his really cool Rock and Hip Hop photos hung at the Press Room in Portsmouth. Brian is the best photographer I've ever had the pleasure of knowing. His work is incredible. Most of us know him as a Surf photographer. But he is way deeper than that. He is a Life Photographer. He documents life. Both in and out of the water. And being there for his opening was wonderful.

He and his wife Sam and their darling little daughter Emma were soaking it all up. And before the night was over in walked Joe Carter. Joe is someone who I've always admired. His video work is second to none. So of course I had to take a cheap cell phone pic of these two masters. But as you can see, they are both humble and happy. I love them both.




Brian Nevins and Joe Carter at the Press Room Portsmouth, NH. 9-12-19.

While I'm sending out accolades I must include my son Max who just turned 28 on Saturday September 14th, 2019. I can't believe he's 28. But then again every now and then I look into a mirror and I realize I'm not the young man I used to be. We're all getting older. And none of us are getting out of here alive. It is what it is my friends. But, I'm very cool with it. It's called life.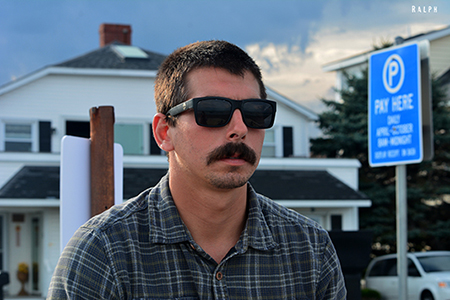 Max has turned out to be a unique individual who can do so many things including surfing circles around me. Even at my peak, he can surf way better.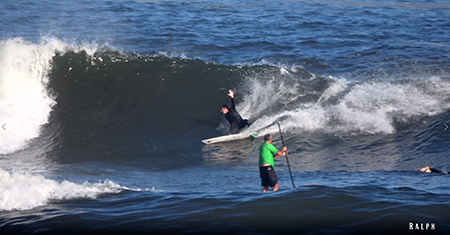 This is a video frame grab from my latest edit DORIAN. Yes he pulled this off.
Don't believe me? Go check out the DORIAN video down in the video section.

I thought I had seen and heard everything there is to see and hear in music until the other night. That's when my wife Cory and I joined my friend David Robinson and his girlfriend Nancy on Friday night in Rockport MA and we saw the most amazing musical act. NATURALLY 7. They are from NY and they are without question one of the most original and talented singing groups I have ever seen. So what is the uniqueness of NATURALLY 7? Well for starters every single sound you hear is made with their voices. They sing like angels and they mimic the sounds of multiple instruments. Guitars, bas, drums, horns, keyboards, you name it they can do it.




I'm a Rock and Roller. So when I hear the word "Acapella" I'm a little confused. And when I hear a man who I respect (David re: The CARS, The MODERN LOVERS, my producer) tell me that this is the BEST band/group he has ever seen I have to pay attention. Still, I will admit I was more than just a little skeptical. But alas my dear friends, David was right. They were something special. NATURALLY 7 played (sang and sounded like instruments) that were so cool and so completely original and unique that even this old crusty Rock and Roller had to acknowledge.

When they broke into WHILE MY GUITAR GENTLY WEEPS and the guy who sounded like Clapton did that scorching guitar solo with his voice? I was blown away by them. And when they played IN THE AIR TONIGHT? The same thing. Same affect. I was so into watching them and really trying to listen to what my ears were hearing. My wife loved them. Hell everyone in that concert hall loved them. It was great. I can't say enough good things about them. But don't take my word for it. Google them. Or check them out on you Tube. I can virtually guarantee that you will appreciate what you will see and hear. And if you don't? Well, you have a hollow soul. Because if these guys don't move you? There's something seriously wrong with you. I mean it. Google them.

THIS COMING WEDNESDAY in SALEM, MASS. SEE BELOW!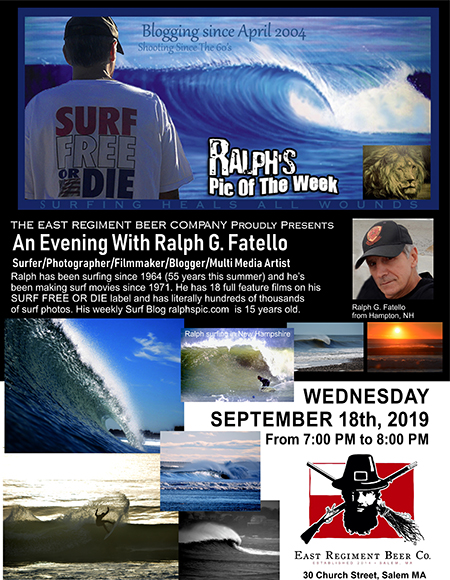 This is a first for me. I'm going to be speaking at a local brewery in Salem MA. This coming Wednesday September 18th, 2019 at 7:00PM I will be speaking about surfing In the Northeast at The EAST REGIMENT BEER CO on 30 Church Street in Salem, MA. I will be speaking for an hour and in the hour I will show a couple of web edits of mine. And, I will hold a Q & A afterwards. So if you're in the neighborhood stop by. I'd love to meet some of you who read this Blog every week from the North Shore of Massachusetts.

I promise I will make it entertaining enough for you.

"Surfing, Music, and Remembrance Heals All Wounds."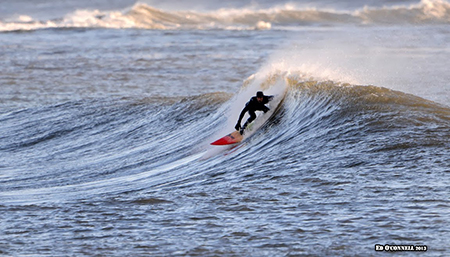 Another across the bay shot at one of our spots. The original Ed's Corner. Like I said last Blog. Before we became friends I would see him hiding in the rocks snapping pics from across the bay. This was his angle. In a way, when I came up with this weekly tribute to Ed and calling it "ED'S CORNER" I was thinking about this actual corner. It just seems fitting to call it that.
Photo by Ed O'Connell
*Click the photo above to see a larger version of Ed's Pic.

Now for Some Local, National and International News
Today was one for the ages. The Patriots played the Dolphins in Miami in extreme heat and humidity. And it was another incredible display of high flying and scoring offense and a super stingy defense. They shut out the Dolphins 43-0 in the Dolphins first shutout in 9 years. It's been a rough start to the 2019 season for the Dolphins. Their new coach Brian Flores (a Bill Belichick protege) has fallen and stumbled coming out of the gates. But honestly? The season is still young. It's only two games. Lots of things can happen. And look it's not like they never had an undefeated season or anything like that. That my Dolphins fans will be yours forever and ever.




Of course this had to happen. New England Patriots wide receiver Antonio Brown (17) scores a touchdown against the defense of Miami Dolphins cornerback (33) Jomal Wiltz during second quarter of an NFL football game at Hard Rock Stadium on
Sunday, September 15 2019, in Miami Gardens. DAVISANTIAGO DSANTIAGO@MIAMIHERALD.COM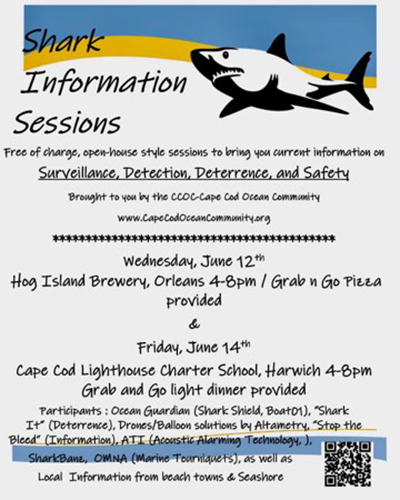 CULL (KILL) THE FRICKING SEALS!! Something MUST Be Done about the Seal Population on the Cape. It's time to cull the Seals. *I came up with I think might be a good solution. Why Not get robotic ORCAS and have them putter around the beaches of the Cape? Great White Sharks are terrified of them. Hell the mechanical shark (Bruce) in JAWS terrified an entire generation. Let's try the motorized ORCA and terrorize the White Sharks!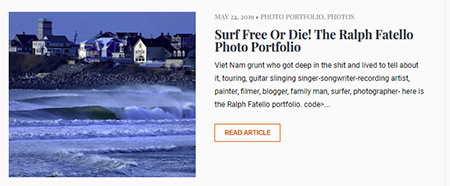 ESM (Eastern Surf Magazine) using a READY MAG format did the Best of Ralph's Pic. And while they couldn't possibly use everything thing I've ever done, they did manage to put up some 50 pics of mine, plus two videos. And I was truly humbled by their intro. Mez said some nice things about me. CLICK ON THE IMAGE ABOVE TO SEE THE WHOLE Spread.

If You Love The Beatles...This show is worth seeing.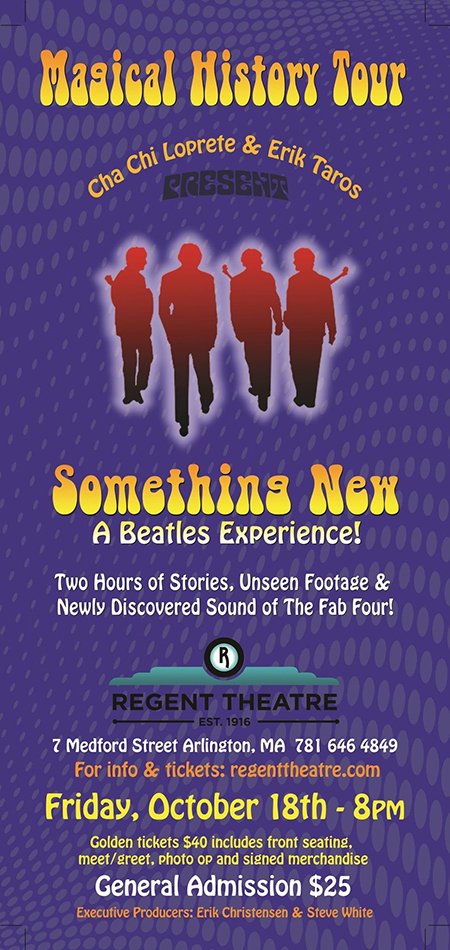 COMING FATHER'S DAY 2020.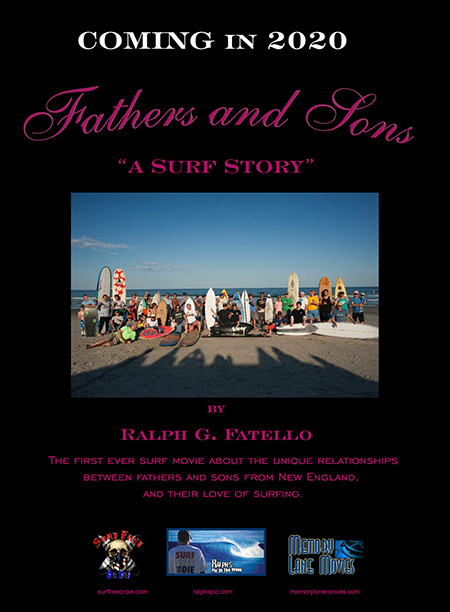 While I was making the GRANITE GIRLS video I came up with this project and concept. It's never been done before. As hard as that seems to be. I'm onto yet another never been done before Surf Movie concept. This will be an overview of Surfer dads and their sons. It's a work in progress and I'm hoping to get as many dads and their sons as possible in this movie.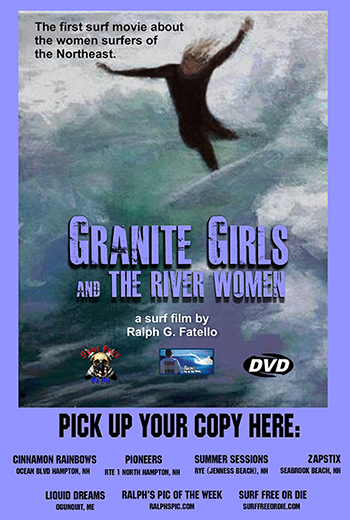 The DVD's are available at all the local surf shops. Or by
sending me an email. ralph@adlantic.com or send a check for $20.00 made out to ADLANTIC and send it here:

ADLANTIC
c/o OC Studio Suites
703 Ocean Blvd Suite C-4
Hampton, NH 03842

Or RENT or BUY it Online. You have spoken and I have listened. You don't have a DVD player so I made it available Online. Watch it on your Smart TV, your computer, or your cellphone! I can't make this any easier my friends.


GRANITE GIRLS and The RIVER WOMEN from Ralph's Pic Of The Week on Vimeo. NOW AVAILABLE on VIMEO ON DEMAND.

KSM Photoshop of the Week
This week was all about 9-11 and the assholes who killed 3,000 innocent civilians. They were all doing this dastardly deed under the promise of getting 72 virgins when they die. Ole KSM was the mastermind behind the whole concept. Wouldn't it be great of this was what the virgins looked like? What's the problem KSM? Are they not pure enough for your pathetic stinking junk? .




And so my friends, please take advantage of this weekly photo shop of the mastermind who planned 9-11 and resulted in the deaths of 3,000 innocent civilians by KSM (Khalid Sheik Mohammed).

*Note to self -must pick up a case of Vaping Kits
at Home Depot this week.

LATE BREAKING NEWS! KAINALU NICHOLS WINS ESA MENS CHAMPIONSHIPS at CAPE HATTERAS!
Full Story with pics NEXT WEEK!
HAPPY BIRTHDAY Max Fatello September 14th, 2019!
HAPPY BIRTHDAY Victor Capozzi September 20th, 2019!
HAPPY BIRTHDAY Jack "Jacko" Keefe September 21, 2019!
HAPPY BIRTHDAY Patch September 23rd, 2019!
HAPPY BIRTHDAY AVERY September 25th, 2019!
GET WELL SOON Brylee "Peanut"!
GET WELL SOON Jody Wiles Goucher!
GET WELL SOON Kim Grondin and Lilly too!
REST IN PEACE Eddie Money!

Lenny Nichols & Colin Madden
Co-Directors, NNE District
Eastern Surfing Association
www.esa-nne.org
@esa.nne.surf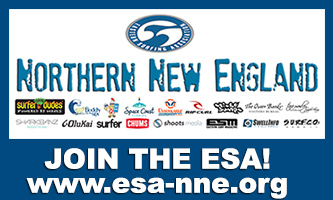 Please Support ALL The photographers who contribute to
Ralph's Pic Of The Week every week for the last 13 years.
** BUY a HIGH RES Photo from any of the weeks on RPOTW.

Remember my friends... Surfing Heals All Wounds.
Pray for Surf. Pray for Peace. Surf For Fun.

Ralph