OCTOBER 10th, 1978 RALPH & CORY MARRY.
Left to right my best man Johnny Fatello, Ralph Fatello, Cory Fatello, and Cory's maid of honor Tami Heide.

I remember the day like it was yesterday. The day I married Cory. October 10th, 1987. As a surfer, I was concerned about the swell activity for that week. What if there were waves on my Wedding Day? Would I be able to surf? Would I surf and be late for my own wedding? Would my friends miss my wedding due to the surf? These are questions, that I am sure most surfers have had, who have either already gotten married, or are thinking about getting married. And make no mistake about it. It is a legitimate question. And that goes for all you ladies who surf as well. What would you do, if there was surf on your blissful day of matrimony? Well...?

The obvious thing to do, is to turn a blind eye to the surf, and just go forward as if there was no surf. That's the obvious thing to do. But that's not what most surfers would be thinking, if they woke up on the day they are supposed to tie the knot, and found out that the surf was going off. I've seen it happen to friends. Big summer swells on their day of marriage. Big Fall Swells landing on the day of those well planned wedding days. And I've seen the results of grooms being late. I've seen the Best man at a wedding be late due to a new swell. Of course, this does nothing for the surfer's over all image of "dropping everything to go surfing". In fact, it only perpetuates that negative stigma. We are what we are.

I lucked out on October 10, 1987. There was no surf.

Well, that's not exactly true. I was in the Chapel that over looks one of the premier point breaks here in New Hampshire. It's the Union Chapel. Built in 1877. And if you surf around here, you know where and what I'm talking about. As the groom on that day, I was in the back with my best man (my brother John) who didn't surf, waiting for the OK from the Reverend to step out and onto the alter. And from that vantage point in the back of the Chapel, I could look directly into the break. If there was surf that day, I would of been staring at it. But as luck would have it, there was no surf. It was flat. Or rather, it was under knee high.

No reason to get excited about surf that day.

As I was pacing back there with my brother Johnny, I saw something out of the tiny window that caught my eye. A bump on the horizon. At first I didn't believe it. Then the bump got bigger and pushed towards the point. It was high tide, and this spot that I'm speaking about, breaks perfectly at high tide. The wind was slight, 10mph out of the west, and it blew directly into this one lone wave face. This one rogue wave of the day, gained speed, and lifted itself as it hit the reef. I stared dumbfounded as the wave jacked, and then folded going both ways. "Did you see that?" I said to my brother.
"See what?" he answered.
"That wave! Did you see that wave?"
He looked over at the dissipating white water and casually said "Not really."
I strained my eyes to see if there anymore coming.
"That was at least chest high." I said.
"Yea well forget about waves, you're about to get married." Johnny said as he peeped through the crack in the door to see where we were at.
"Almost time for us to step out" He said.

I looked back out the window at the ocean. I was thinking to myself, that this was a positive sign. That one wave was a sign. But from who? God it could have been anyone back in those days. But I thought it was from Joe and Moira. My two close friends who surfed and who had passed away long before their time. They were lovers. They loved the ocean and being together. It was a sign. That one wave. Then I felt this overwhelming feeling of positive energy take over my whole body. This was going to be a great day. This was going to be the beginning of something special in my life. I turned to my brother and said "Let's do this. I'm ready to start a whole new life with the woman I love."




As we walked out of that tiny room, I looked back one last time at the ocean. It was dead calm. I smiled and walked out into the chapel. That was on this day, 35 years ago today.




We (she) look like kids in this pic. I was 36 and she was 26.

We went to Hawaii on our honeymoon. Kauai and then Oahu. I surfed some great waves at Hanalei Bay that first week. I even had a special session with just me and Joey Cabell. That was truly a memorable surf session. He was riding a longboard and I was riding a short board. He shared with me some great surf stories. I took a few water shots of him that night. I posted them here on this site a while back. He was still a great surfer. So stylish and graceful. Me and Joey Cabell at Hanalei Bay. Can you believe it?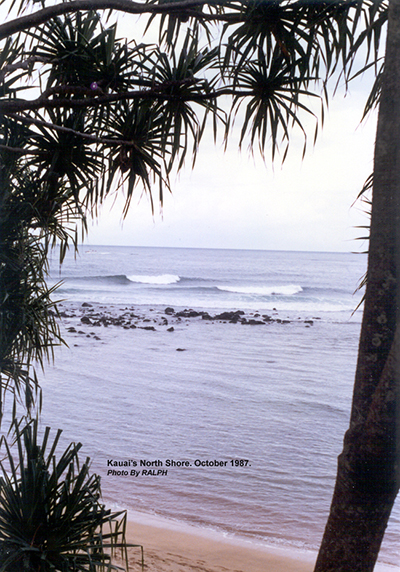 Heading to Oahu the second week was equally as rewarding. We stayed at the Turtle Bay Hilton. There was a break right there. Albeit it was a weak and funky spot. But none the less, I could surf if I wanted to. The North Shore was a familiar place to me by then. I had traveled there many times leading up to this honeymoon. Staying with the Nichols in Kaneohe and surfing the North Shore with Kevin and Lenny.

I had become pretty comfortable on the North Shore in the 80's.




Ralph cutting back at TBay October 1987. Photo by Cory Fatello

If you've never experienced Hawaii, you really should go at some point in your life. If not for anything else, it's worth it just to see the infamous stretch of sand and reef along the North Shore. Sunset, Rocky Point, Gas Chambers, Pupekea, Off The Wall, Pipe, Log Cabins, Lanis and Haleiwa. And if you're lucky to see it, the Bay. Waimea Bay is still one of the BEST Big Wave spots on the planet.

I recall seeing our old friend from Hampton, NH, Mr.Jay Hammer on that trip as well. He had flown over from Maui and hung out with us for the day. That same Jay Hammer just recently got promoted to a full bird Colonel in the US ARMY. Wow. My late friend Joe Somogyi and I used to give him so much shit back in the day when he wanted to enlist in the Army. Now look at him. He's a full blown Colonel in the United States Army. Well "J-Rat" I am very proud of you. And I know that, if Joe were alive today, he would be too. Jay has since retired, but he's still surfing.

And Cory and I? well, we have three adult children (Gabby, Max, and Noelle) and four grandchildren. (Avery, Brylee, Reighlynn, and Malia.) All three of our kids have wonderful significant others. Gabby and Brent and Noelle and Peter gave us two son-in-laws, and Mackey has a wonderful girlfriend Jacquie. And we love them all. Our family also includes three pets, Patch, Linus, and Zorro. We lost a lot of family members since our wedding day, and even more friends. But we still have our Grandma and Grandpa Judith and John. And we still have each other. We're still very much in love, and we are truly best of friends and lovers. Yes, I am blessed beyond words.

This all happened 35 years this week. Happy Anniversary Baby. I LOVE you.




My late father Gus took this photo of Cory's late father looking at Cory and I standing on the point where we all surf. Thank God there was no surf that day.

"SURFING AND LOVE HEALS ALL WOUNDS."




From the Ed O'Connell galleries. This is one of Markey J surfing the Wall on October 5th, 2009. I was having so much fun surfing with friends and family that day. It seems like yesterday. Man I wish things could slow down, it seems the older I get the quicker time goes by. Thank you Ed for capturing these special moments in our lives. Photo by Ed O'Connell
*Click the photo above to see a larger version of Ed's Pic.

NOW FOR SOME LOCAL AND NATIONAL NEWS
How incredibly sad it is, that today October 9th, 2022 John Lennon would have turned 82. He's been gone longer than he was around. I still listen to his music every single day, and it still sounds as fresh and new to me today, as it did back then. He loved Yoko and she loved him. And to quote John "All you need is love. Love is all you need." For those of you with hate in your hearts, you need to get rid of that hate and fill it with love.
Happy 82nd Birthday John. We love and miss you.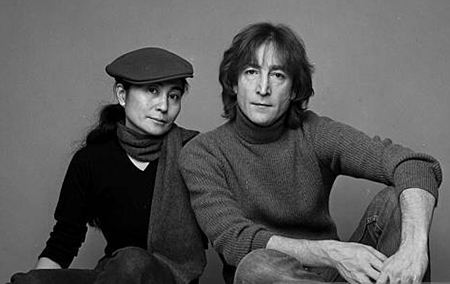 THANK YOU ALL WHO MADE SUCH GENEROUS DONATIONS. WE ARE KEEPING THE GO FUND ME PAGE OPEN. PLEASE HELP CINNAMON RAINBOWS OUT.


*Click on the photo above to make a donation

THE PATRIOTS are now 2-3 for the season.
Today young Bailey Zappe started his first ever NFL game and beat the Detroit Lions 29-0 and what turned out to be one hell of a day for the entire team. Holy Mackerel. Our defense was insane today. They shut out the highest scoring offense in the league.
And they did it wearing the "OLD SCHOOL" uniforms.
What a glorious fall day in Foxboro.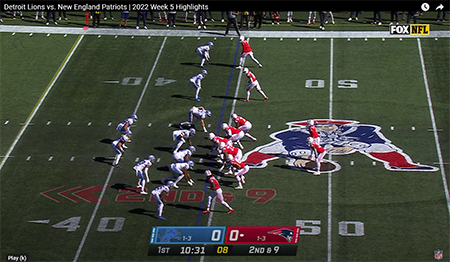 So maybe some of us were a little too hard on them the last few weeks. But I'll tell you what, last week and today showed Patriots nation to NOT COUNT this team out just yet. Oh hell no.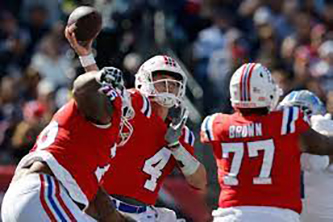 Th kid was on fire today. And I'm not sure how this is going to play out, but this all seems very familiar. Losing a starting QB to an injury and having the back up QB and light the place up. I'm not saying they should keep Zappe at QB (yes I am) I'm simply saying this is all like Deja Vu. Bledsoe and Brady. Now it's Jones and Zappe. Boy I'd hate to be in that "think tank room" this week.

If history it to repeat itself? I'd stick with the kid with the hot hand.

And speaking of history. COMING THE SUMMER 0f 2023.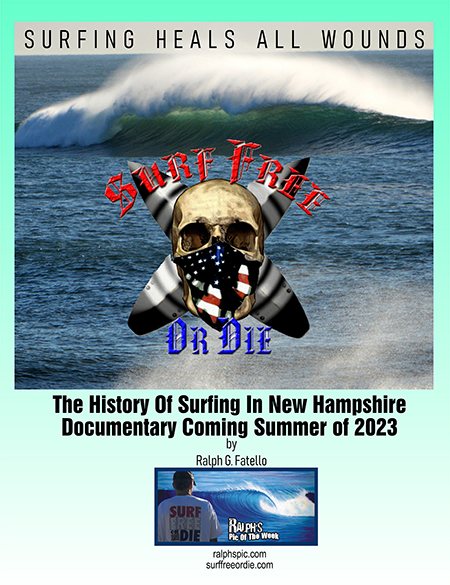 PLEASE HELP Hampton LIFEGUARD JANEY!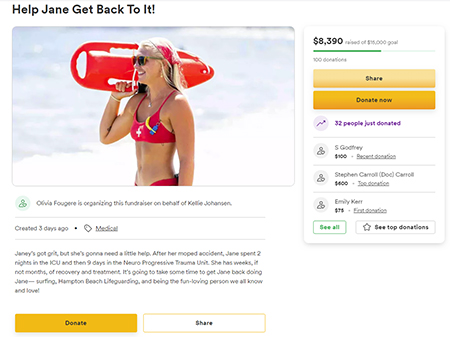 BELOW IS A PARAGRAPH FROM HER GOFUND ME PAGE
Janey's got grit, but she's gonna need a little help. After her moped accident, Jane spent 2 nights in the ICU and then 9 days in the Neuro Progressive Trauma Unit. She has weeks, if not months, of recovery and treatment. It's going to take some time to get Jane back doing Jane— surfing, Hampton Beach Lifeguarding, and being the fun-loving person we all know and love! *Click on the photo above to make a donation


KSM Photoshop of the Week
How many times have we seen KSM get the wrong memo or advice on this page? How he ended up at this women's rally protest in IRAN is a mystery to all of us here at the Blog Headquarters. Not really. I of course just love putting this POS in the most uncompromising and uncomfortable situations every week. This? You already know what Khaliddy thinks about women and women's rights. And it's no secret that Iran is a sponsor of terrorism. Which is Khaliddy's main bag. So why not stick him in the middle of women not wearing burkas and protesting? You know that if he ever caught wind of such a thing he would be furious. And that's my goal every week. Total humiliation for the man who came up with flying airplanes into buildings. Serve you right to suffer Khaliddy. Serve you right to be alone.

And so my friends,
please take advantage of this weekly photo shop of the mastermind who planned 9-11 and resulted in the deaths of 3,000 innocent civilians by KSM (Khalid Sheik Mohammed).
*Note to self -must pick up a case of used burkas at Home Depot this week.


H
APPY 35th WEDDING ANNIVERSARY CORY & RALPH
October 10th, 2022!
HAPPY BIRTHDAY Johnny JIM Meehan 10-11-22!
HAPPY BIRTHDAY Markey J 10-12-22!
REST IN PEACE Adam Kerr Daly. 1970-2022
REST IN PEACE Robin Rowell 1953 -2022
REMEMBERING Eva Fatello passed on this date 10-9-07. GET WELL SOON Ryan Jackson NH2O!
PLEASE keep Kim Grondin in your thoughts and prayers.
Please keep local surfer Mike Keefe in your thoughts and prayers in the next few months during his treatments.
Keep fighting Mike!
Please keep local Surfer/Musician Pete Kowalski in your thoughts and prayers. SURFING HEALS ALL WOUNDS!
Please Keep local surfer Bill M. in your thoughts and prayers.

Please Support ALL The photographers who contribute to
Ralph's Pic Of The Week every
week for the last
18
years.
** BUY
a
HIGH RES Photo from any of the weeks on RPOTW.

Remember my friends... Surfing Heals All Wounds
.

Pray for Surf. Pray for Peace. Surf For Fun.


Ralph