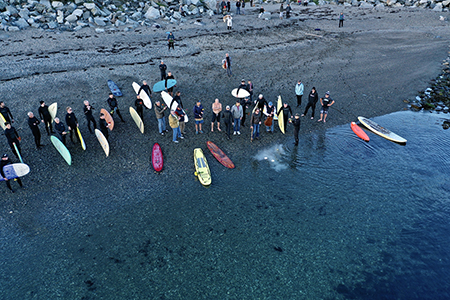 THE PADDLE FOR GREG SMITH Sunday October 24th, 2021.
(Photo above by Martha Lardent)

There are moments in our lives where we witness and experience things that are so powerful, and so significant, that mere words seem to fall short when trying to describe them. A SURFER'S PADDLE is one of those things. For the record, I conducted my very first SURFER'S PADDLE in 1978. It was for Joe Somogyi. And it was at this same surf break. I'm telling you this because both Greg Smith and John "JT" Taylor were both present for that particular paddle. On Sunday October 24th, 2021 I made a point of letting everyone know this. I thought it ironic that two of the surfers who were present for that paddle were themselves honored at this same break. Ironic, but not that surprising. For this spot is special with many surfers.

Surfers are for the most part, special people. Not all of them, but the majority.

I've learned long ago that there will always be that 10% who don't want to be part of the majority. That 10% who are so full of negative feelings that no matter what you say or do, they are just not going to come around and be with that bigger more positive group. And where did I learn this? Believe it or not. I learned this at Parris Island. Our Drill Instructors would constantly drill into our heads that "no matter where you go in life, there will always be that 10% who try and bring you down" and bring other like minded individuals like yourself down with you. And you know what? They were right. I've seen it in the work field, in college, in sports, in the infrastructure of large families, you name it. Ask any Marine about "That 10%" they will smile and acknowledge it. And like me, they have learned to move beyond that negativity. Marines move forward. Get rid of the shit that holds you back, and move forward. Like I used to tell our kids when they were young. Nobody quits. Nobody drops out. I'm proud and happy to say that our kids are all fighters with a positive attitude in life.

The people who came to Greg's paddle came with a positive attitude.

I'm not sure how many of you have ever participated in or have been witness to a SURFER'S PADDLE. Having done so many of them, I have created a basic guideline to running them. And there's really no real formula, but again, having done so many, I have it down to a science. I couldn't tell you how many paddles I've either conducted or have been part of. I can say that they are in the dozens. Many dozens over the years. Most of them for surfers that I have known personally. There have been a few where I volunteered to help a family out who were lost as to how to conduct one. But most have been for friends of mine. Surfers that I have actually surfed and smiled with. Friends of mine.

And Greg was a friend of mine that I have known for many years.

I had been in and out of touch with Greg since the 70's. I've surfed with him and hung out at the same gatherings and watched and heard some of the stories develop over the years. In fact, I've been part of some of those wild stories. But alas my friends, this is about Greg. Not about me. And Greg's paddle was one for the ages. I need to start with the weather. My God did we ever dodge a bullet on the weather. It was one of those dead calm nights with not a breath of wind and the most gorgeous sunsets I have ever seen. If you live here in NH you know that very next day was insane. It rained and the wind was howling all day and night. Though we were all prepared to deal with whatever weather came our way.

Thank God it was a beautiful night. Just stunningly beautiful.

The friends and family who came to the paddle spoke with a deep reverence for Greg. From Kim Grondin's opening prayer to Greg's brother Gary's kind words from both his own personal remembrances, to reading a letter from Cliff Pappas in Hawaii. The local surfers all spoke, Kevin Grondin, Duffy McCarthy, Dave Cropper and Allen Bigbee to name a few. Allen in particular was still recovering from the nasty Hit and Run accident from the previous weekend. I'm happy to report that Allen is doing better and the person who hit him turned himself into the police. Albeit days later. But nonetheless, he turned himself in.

Allen had a difficult time with the whole saying Goodbye to Greg.

After all they have known each other forever. Since high school. Surfing all over the East Coast and West Coast and in the Hawaiian Islands. Allen spread Greg's ashes on the shoreline before we all paddled out. It was very emotional. Hell, Greg was a super star athlete. It's hard to picture Greg being bedridden the last three years of his life. I mean we are talking about a man who jumped off the headwall at Tuckerman's Ravine and did a complete flip. A man who swam out from Rye Harbour to the Isle of Shoals and swam back to Hampton Beach! A man who crash landed an airplane in the ocean on Cape Cod and swam to the beach. A man who ran in the Boston Marathon. A man who paddled the Molokai Channel in Hawaii. A man who has surfed the BIGGEST waves ever in NH to the BIGGEST waves ever in the Hawaiian island of Kauai. I have always said that Greg Smith had the biggest pair of brass balls of anyone I have ever known in the surf world. Hands down. The BIGGEST PAIR OF BALLS! There was nobody like him. Nobody.

How could Greg Smith be a mere mortal? (Photo below by Martha Lardent)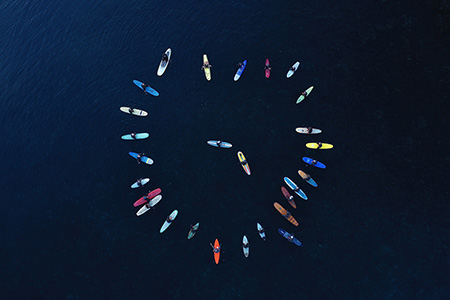 I guess in the end, we are all mere mortals. We all eventually run out of time. Our clocks get punched and we move on to the next world. Or for those of us with faith. We move to the Kingdom of God. To heaven. Where there is no pain and suffering. No being bedridden. Just love and happiness and good health again. To be able to walk, run, and surf again. I like the sound of that.

And speaking of God. Greg's friend Jay Hammer wrote a beautiful prayer for Greg. He read this prayer before he and Gary spread the remaining of Greg's ashes "Deep in the pit" (per Allen's request) where Greg used to sit when the waves were huge. Almost all of my old movies of Greg have him sitting deeper than anyone else out there. He only made half of the waves he paddled for and paid dearly for the ones that mowed him down. But Greg being Greg always came up smiling. In fact, one of his nicknames were
"Smiling Smitty" Lord knows we have all seen that smile over the years.

A SURFERS PRAYER
FAIRWELL TO GREG SMITH
IN YOUR HANDS, OH LORD, WE HUMBLY ENTRUST OUR BROTHER, GREG SMITH.
IN THIS LIFE YOU EMBRACED HIM WITH YOUR TENDER LOVE.
DELIVER GREG FROM EVERY EVIL AND BID HIM ETERNAL REST.
ONE OF THE OLD ORDER HAS PASSED AWAY,….

LORD, WELCOME GREG INTO PARADISE, WHERE THE SUN IS ALWAYS SHINING, A SLIGHT OFF-SHORE WIND BLOWING, WHERE THE WAVES ARE ALWAYS PERFECT,

AND OUR FRIENDS THAT HAVE PASSED BEFORE ARE WAITING FOR YOU, AND THEY WILL GIVE YOU THE NEXT WAVE..
LORD, AS WE DELIVER GREG'S ASHES TO THIS SACRED SPOT, LET THERE BE LOVE AND PEACE FOR GREG IN YOUR PARADISE, WHERE THERE WILL BE NO SORROW, NO WEEPING OR PAIN, BUT A FULLNESS OF PEACE AND JOY…..AMEN
JASON (JRAT) HAMMER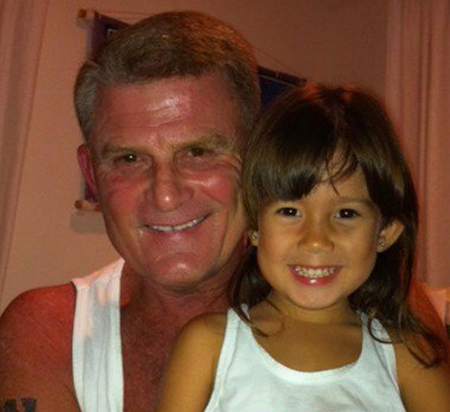 I think of all the photos and the videos of Greg that I have seen over the years this one is the one that means the most. This is Greg with his guard down. Here he is with no Macho Bravado dare devil smile. This is the soft side of Greg. The father figure to his little girl Sofia. Being a father and a grandfather I can look at this picture and know exactly what he's feeling here. It's LOVE. Just a photo of a loving father with his own flesh and blood daughter.

You can see that love. You can feel that love in this picture. It's real.

And with the love and hope that some of us have, we know that God sees this love too. And has welcomed Greg into his his glorious kingdom and is now showering him with a deeper love and compassion that Greg never knew was possible. He knows it now. Boy does he know it now.

CHECK THE 3 GALLERIES OF GREG'S PADDLE DOWN IN
THE GALLERY SECTIONS. Just Click on any of the Thumbnails.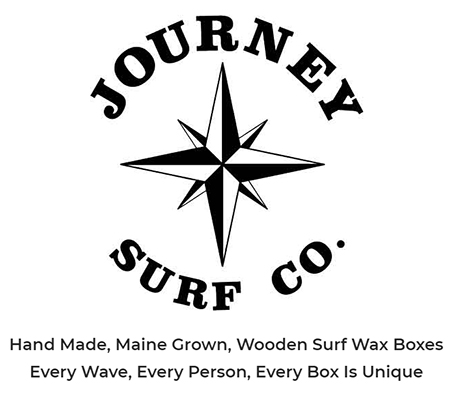 Click the image above to learn more about JOURNEY SURF CO.

"SURFING AND LOVE HEALS ALL WOUNDS."


This was one of those warm days in October. The actual day was October 27th, 2008. Before everyone got "WOKE" we used to call it "Indian Summer" now I'm not sure what we call it. Though if you look in the dictionary "American Indian" is short for Indigenous. Maybe they should put out a WOKE DICTIONARY. Anyway, I've always loved this candid pic of Brian and me. We are no doubt laughing about something or someone.
Thanks Ed for this classic pic. Photo by Ed O'Connell
*Click the photo above to see a larger version of Ed's Pic.

Now for Some Local and National News
This weekend is the 30th anniversary of the BIGGEST Swell I have ever seen in New England. Below is a video frame grab from my footage of that BIG Day. Though the days leading up to this day were all significant. October 26th to November 4th 1991 were days of Big surf that I won't forget. The PERFECT Storm was the result of three separate storms converging on each other. A giant Nor'easter combined with hurricane Grace and a third low pressure system were the ingredients of a perfect disaster for the ANDREA GAIL out of Gloucester, where all 6 crew members lost their lives. The ship and the bodies were never found. A total of 13 people lost their lives during that storm.

And a handful of New England Surfers experienced a week of waves unlike anything they had ever seen or surfed before. I was one of them. I surfed every day except the 30th. That day I knew was too important not to document. I can remember with 100% clarity looking out from the wall at 10th street that morning and saying to Kevin Grondin "This is the biggest surf I have ever seen in New England." Little did I know how right I was.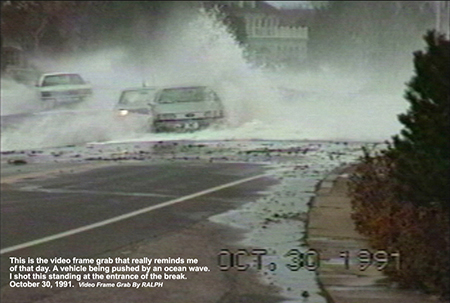 This video frame grab from my movie is pretty telling. I watched in horror as wave after wave pushed vehicles across the road like they were building blocks or Lego's. It was crazy. Ironically we have just had back to back nor'easters this week. On the 30th anniversary. I'm trying to get a video posted before the week is up. That's the plan anyway. The Greg paddle and the back to back Nor'easters including footage from the original HALLOWEEN SWELL.

And speaking of Halloween...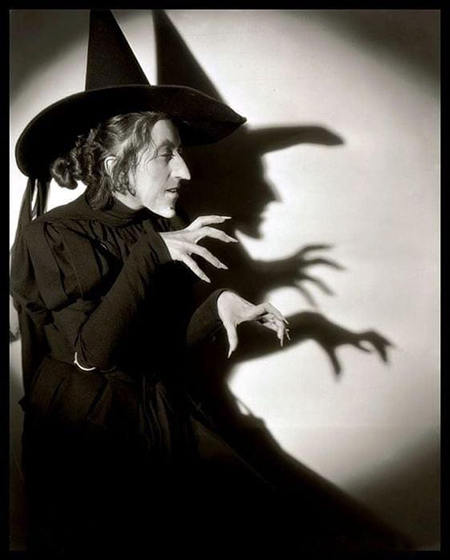 Have a SAFE and HAPPY HALLOWEEN!

GO PATRIOTS! BIG GAME TODAY PLAYING THE SAN DIEGO CHARGERS (I know that's not their name. But I'm Old School they will always be the San Diego Chargers to me. I'm liking what I see each week from Lil Mackey Brady.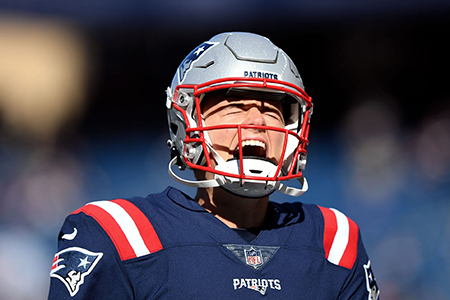 Though I realize that beating the JETS 54- to 13 was nothing to get excited about. But...they have come so close each week almost beating some great teams. I still believe in the Patriots Magic. I BELIEVE....and something tells me you do too!

KSM Photoshop of the Week
It seems like every week we find out something new about Ole Khaliddy that we never knew before. For instance. Who knew
that KSM was up for the potential lead role as the Captain on the ANDREA GAIL in the movie THE PERFECT STORM? I did not know that. He lost the role when the actors on the set threatened
a MUTINY. Khaliddy just can't seem to win. Oh well.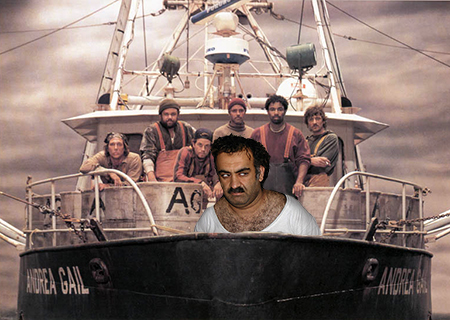 And so my friends, please take advantage of this weekly photo shop of the mastermind who planned 9-11 and resulted in the deaths of 3,000 innocent civilians by KSM (Khalid Sheik Mohammed).

*Note to self -must pick up a case of FISH STICKS
at Home Depot this week.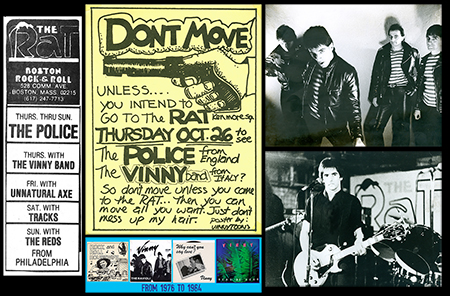 43 Years ago my band VINNY Opened for the POLICE at the RAT in Kenmore Square. Click the image above to see a larger version of this graphic..

REST IN PEACE NH STATE TROOPER SSGT Jesse Sherrill PLEASE PRAY For Allen Bigbee recovering from serious injuries from a HIT and RUN accident on 10-16-21.
PLEASE Keep Harry Manzi in your thoughts and prayers.
REST IN PEACE Colin Powell. Dead at 84.




HAPPY HEAVENLY BIRTHDAY Eva Fatello 10-28-21!
My mom would have turned 97.
HAPPY HEAVENLY BIRTHDAY JoEllen Bunton 10-29-21!
JoEllen would have turned 73. Hard to believe that they are all gone. JoEllen (Grammy), Jerry (Grampy), Eva (Nana), and Gus (Gramps/Papa). We miss them all.
Congrats to Pete and Noelle on the baby announcement.
They are expecting in April 2022. Grandchild number 4!
PLEASE Keep local Surfer/Musician Pete Kowalski in your thoughts and prayers throughout the year.
Finally PLEASE keep Kim Grondin in your thoughts and prayers.

Please Support ALL The photographers who contribute to
Ralph's Pic Of The Week every week for the last 16 years.
** BUY a HIGH RES Photo from any of the weeks on RPOTW.

Remember my friends... Surfing Heals All Wounds.
Pray for Surf. Pray for Peace. Surf For Fun.

Ralph






Yesterday- THE BLACK VINNY BOARD 1981 to 2021
(Below) This is the work of Photoshop magic. The original pic on the right was taken in 1981. That's me holding my Old Black VINNY Board. The another pic of Max and I was taken by Karen Evans. The two surf pics are taken by me and ed O'Connell. Photos courtesy of BGN, Karen Evans, Ed O'Connell, and RALPH *Click on the pic to see a larger version.



I kept a daily Blog on my CATCH A WAVE FOR MOLLY surf campaign, when I surfed every single day for 365 consecutive days. Click on the Banner above to read entries of my daily journey. There's some really interesting and true experiences
that happened during that year. Some of which are to this day, unexplainable. Some are just mind blowing. But all true.

I started on July 26th, 2010 and ended on July 26th, 2011.

Some rainy Sunday, pour yourself a cup and go through the journal. Pay close attention to the month of May in 2011. Read that month and let me know what you think of that. Be forewarned it will change you forever.