October 3rd, 2021 The RUN is 7 out of 76 Weeks.
Waist high or better at least once a week.
There were chest to head high surf on Sunday September-26th, 2021
And waist to shoulder high surf on Monday September 27th, 2021.
THE RECORD FOR THE MOST CONSECUTIVE WEEKS IN A ROW FOR WAIST HIGH OR BETTER. August 8th, 2021 was 53 WEEKS! TOPPING THE 43 CONSECUTIVE WEEKS SET IN 2009!
Send your SURF Pics to me directly to ralph@adlantic.com.
Need photos by 10 AM on Saturdays. Seriously.
By 10AM. Make sure they are 1300 pixels wide.
If you have more than 10 pics please use wetransfer.com it's free up to 2 gig. Please DO NOT send me over 50 pics without first contacting and communicating with me.
Thank you.

Click on Archives link to see all the past Blogs
and pics.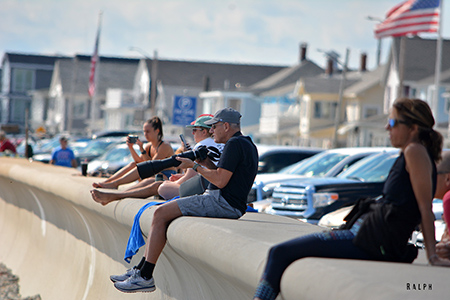 THE CALL OF THE WALL. SEPTEMBER 26th, 2021

Before I get too deep into this week's Blog I need to let you longtime readers know why I'm late this week. I figure I owe you guys an explanation. I know what it's like when I don't get my Sunday paper. It's not a good feeling. For starters I was down in Virginia with the family. From Friday to Sunday. We had a burial service for our beloved JoEllen (Grammy). She's now buried with her husband Jerry (Grampy). It was a beautiful service and I will write all about our trip next week. And prior to that I was up north doing what I do every October. In fact, I'm heading back up in a few days. And...prior to all of that, I finished the HURRICANE LARRY video. It's at the top of this page and on my Vimeo page. So it was a hectic week to say the least.

But hold on now, I'm not done explaining the reason for my tardiness.

Last night was the RETURN of Tom Brady. As most of you already know, I'm a HUGE Patriots/Brady fan. So there was no way I was going to miss that game. And as most of you Patriots fans know, the game got over very late. But alas my dear friends here I am and here are the goods from this past week. I shot all of my photos at the Wall this week.

FYI I LOVE the WALL. For those of you who don't know, I started surfing in 1964. Down in Nahant/Lynn Beach, Massachusetts. But I caught my first NH wave at The WALL in 1966. And I instantly fell in love with it. To be more specific, 10th street. For you old Surf Free Or Die fans, I made my first Video (VHS video not one of my Super 8mm movies. I have several of those dating back to the early 70's) about the WALL. I called it THE WALL. That was 21 years ago. It was all about The WALL.

How much do I LOVE the Wall? Well, when the time comes, I want my Paddle to be at 10th street. Right off the jetty. A right hander that was (and still is) known as RALPH'S RIGHTS. Back when we all surfed the opening at 10th street, I would plant myself right off the jetty and not move from there. My friends all started to call it Ralph's Rights. So all the pics in my gallery this week were shot right there. 10th street. I shot all day long. I never went anywhere else.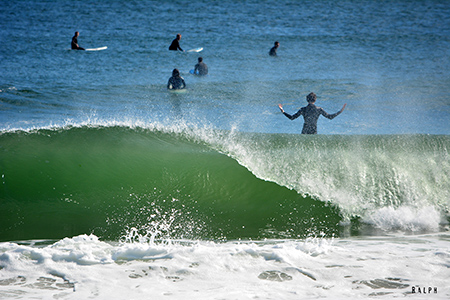 With waves like this (above) why go anywhere else? I remember the opening title to my movie THE WALL. It read: "If You've Never Surfed The Wall-You're Stupid." That's pretty much the truth. The Wall is also the only place that I name. I may shoot everywhere, but I only mention the Wall.

Some people hate the Wall. "It's too crowded. Too many kooks. It's just a glorified Close out." While there is some truth and merit to all of those statements, there's also truth to the fact that, the waves are ALWAYS Bigger at the Wall. ALWAYS. It has the biggest window for all the swells to go marching into that 1.5 mile stretch of cement. And the waves can get pretty damn hollow at the Wall. Yes there are crowds. Yes there are kooks. And yes it is the Mecca of New Hampshire surfing. I love it. Everyone I know who surfs loves it. All the surf families love it. I get that it might not be for everyone. But for those of us who cut our teeth on those rocking, sand sucking barrels, the wall is home for us.

There are ways to have fun in those closeouts too. For instance, follow this sequence of MVF as he pulls in and out of the closeout before getting drilled by that pitching lip.




Most of the surfers this day were avoiding the shorebreak. MVF was taking off on the inside sandbar and pulling into a few. He made less than half of them.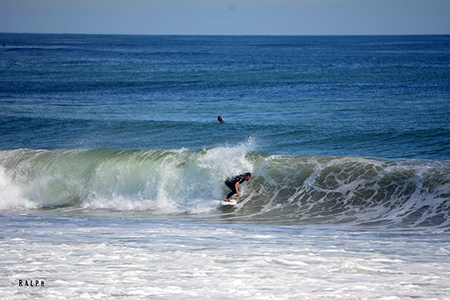 The lip is starting to get thicker and about to pitch.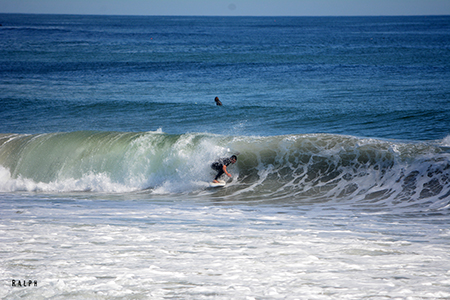 Timing is crucial here. There's not going to be an easy way out of this.




He's impacted in this thing like a stubborn wisdom tooth.




Clearly under the lip it's time to think about straightening out.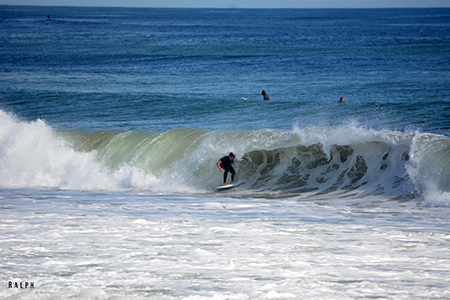 That lip is coming hard and fast and acting like guillotine. Time to redirect.




MVF is bracing for impact while making sure his knees are slightly bent to absorb the hit.




This is where most lose it. The force of the lip will typically knock most people off their boards. But there is a way to bend and flow with the lip. It doesn't always work, but when it does those quick in and out Closeout barrels can be a lot of fun.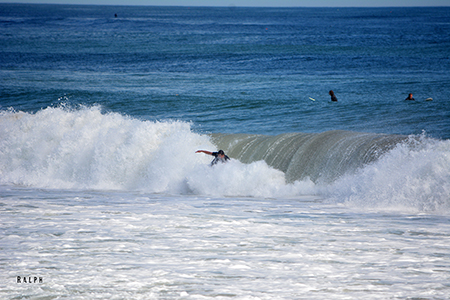 The recovery is key here. You're now dealing with whitewater, the wave is no longer, it's all uncontrollable whitewater. As long as you bend your knees and become more flexible this is not only doable, but fun.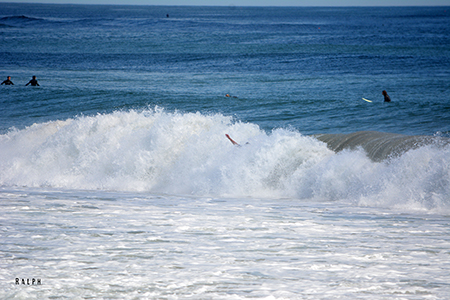 You can see MVF's arm acting as a balance beam as he creates total balance from his arm to his legs.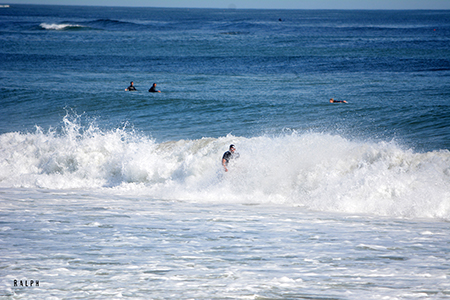 He exits the whitewater and completes this short but violent ride. Look it's not for everyone. Certainly beginners should never try this. Only those with barrel riding experience. FYI the very next day, I caught one of these inside grinders and made it in and out while surfing with a few friends. On my last wave, I took off on a left while surfing with Mike Keefe and John Adams. It got hollow on the inside and I made it through. It was not as intense as Mackey's wave, but it did get hollow. And it was a rush.

But most of the waves that are being surfed at the Wall are not that critical.




This is more like it. More forgiving. More mellow. More fun.
The CALL OF THE WALL.

Check out the HURRICANE LARRY movie at the top pf the page.
Or click here to see the video on my Vimeo page.





"SURFING THE WALL HEALS ALL WOUNDS."


This week's Ed's corner is from September 29th, 2008. Day II of Hurricane Kyle. The featured surfer is Kevin "Doc" Grondin. Talk about barrel riders. Nobody has gotten more NH barrels than this man. I've been documenting Kevin since the early 70's. In fact, I heard from several sources that he got the LONGEST barrel of the swell on 9-26-21. He's 65 years old and still showing us all how it's done. God Bless Kevin and God Bless Ed O'Connell for getting the shot. Photo by Ed O'Connell
*Click the photo above to see a larger version of Ed's Pic.

Now for Some Local and National News
The BIG story of the week has to be the RETURN of Tom Brady to Foxboro. Was the Hype really that warranted? Hell yes it was. Tom Brady and Bill Belichick spent 20 years together building the dynasty that is the New England Patriots. 9 trips to the Super Bowl. Winning 6 Superbowl titles. Not to mention a few MVP trophies. Oh hell yes it was worthy of all the hype and then some. And you know what? The game was one for the ages. The Patriots and the Bucs went back and forth all night long. It was hands down one of the best games I had ever seen.




This is not a spoiler alert (unless you live in a cave), the Bucs prevailed and won 19 to 17. Two points was the margin of victory. And it could have gone either way. If you saw the game you know exactly what I am talking about. It had all the drama of any big game. If you're not a NFL fan you should probably just skip this section and go down and check out the galleries. But if you're like me, it was unbelievable.




The bottom line was, the rookie QB for the Patriots actually outplayed Brady. It's true. He threw for 2 TD's and actually tied Tom Brady's record of 19 consecutive passes. Mac Jones tied the GOAT'S record for consecutive passes.




The kid did great. He was poised, comfortable, and in command in the pocket and made some incredible plays. Oh he paid for some of those passes. But he never gave up. He took some serious punishment . Each time he got drilled he picked himself up and got back in the huddle to call the next play. The kid was worth every penny the Kraft's paid for him.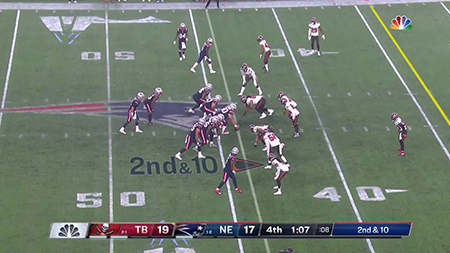 If you're a real NFL fan you saw a great game.



Between the veteran QB Tom Brady and the rookie Mac Jones.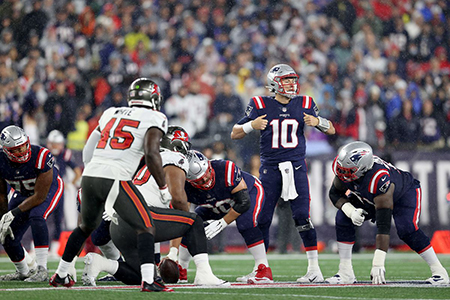 The kid showed the world last night that he's here and he's ready.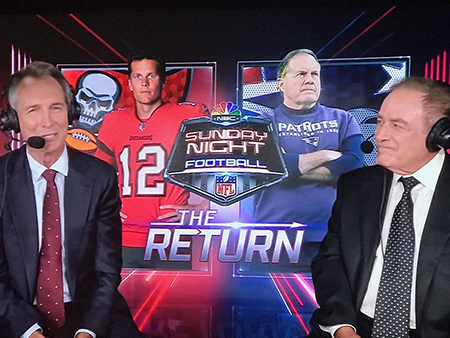 These two commentators couldn't stop talking about him. Chris Collingsworth and Al Michaels. They saw the future of the New England Patriots and were clearly impressed.

In the end the Patriots came up short. But not because of MJ10 or because of TB 12. In fact, Brady did not throw for a single TD, but Jones threw for 2 TD's. In my honest opinion, Mac Jones was the better QB last night. The score does not reflect that, but my eyes and heart know the real truth. The last play of the game will be dissected for the next week or two. Hell, it might be discussed for the remainder if the season. The play? It was 4th and 3. There was less than two minutes on the clock, the Pats had the ball and were driving but stalled. The option was to try and kick a 56 yard Field Goal in the driving rain, or to try and go for the first down.

They opted for the FG and the kicker Nick Folk hit the upright.

Game over. I think they should have gone for the first down. And I'm not alone. The way Jones was playing, he could have easily gotten that first down. Instead, we lose the game, and TB 12 looks like the GOAT (again). But man, what a game.




Hold your head up Mackey. You did NOT lose the game.




And TB12 did not win the game. This embrace was brief but touching. There's twenty years of love and respect in this pic.

I think Brady and the rest of the Buccaneers know how close they came to losing this game. FIRE THE CANNONS Bucs Win! But remember what really happened Bucs. Maybe we will see them someday in the Super Bowl. And if we do? My money is on the kid. Mac "Mackey Brady" Jones. You are the REAL Deal!

ATTENTION ALL SURFERS and BEACH LOVERS!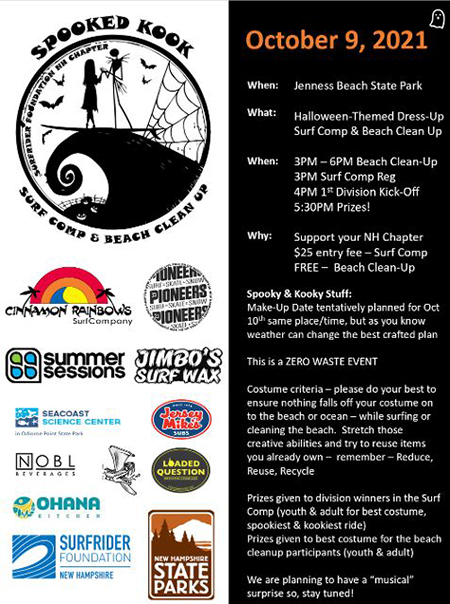 Speaking of surfing and beaches. Here's a great music festival that is benefiting one of my favorite programs SURFING WITH SMILES. Mark it down on your calendars.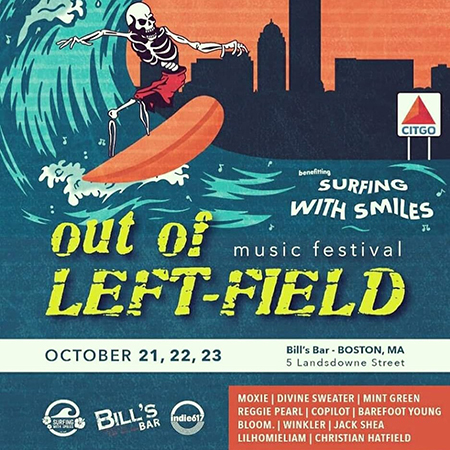 KSM Photoshop of the Week
Here's a photo of KSM back when he was playing "Football." I guess he was upset over the Patriots and Bucs game hype and wanted to remind his fellow inmates and guards that he once played the game of "Football." Though he was always the victim of the errant foot to the head or the groin area. He was not liked out there in the soccer fields. No surprise there. Damn Khaliddy, that's gotta hurt.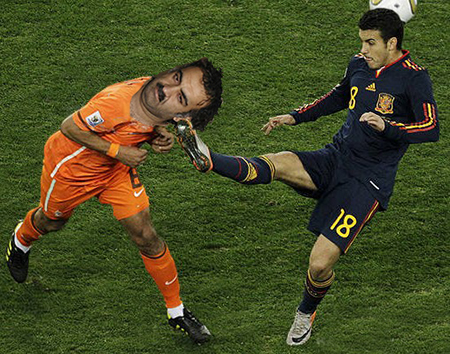 And so my friends, please take advantage of this weekly photo shop of the mastermind who planned 9-11 and resulted in the deaths of 3,000 innocent civilians by KSM (Khalid Sheik Mohammed).

*Note to self -must pick up a case of Ear Wax at Home Depot this week.

HAPPY 34th Wedding Anniversary Cory! October 10th, 2021!
I LOVE YOU BABY!
HAPPY NATIONAL DAUGHTERS DAY to my Two Beautiful Daughters Gabrielle LaBreck (and granddaughters) and Noelle Rizzo. I LOVE You Both!
HAPPY SON Day to my son Max! Love You Mackey!
Congrats to Pete and Noelle on the baby announcement.
They are expecting in April 2022. Grandchild number 4!
PLEASE Keep longtime NH Surfer Greg Smith in your Thoughts and Prayers. PLEASE Keep local Surfer/Musician Pete Kowalski in your thoughts and prayers throughout the year.
Finally PLEASE keep Kim Grondin in your thoughts and prayers.

Please Support ALL The photographers who contribute to
Ralph's Pic Of The Week every week for the last 16 years.
** BUY a HIGH RES Photo from any of the weeks on RPOTW.

Remember my friends... Surfing Heals All Wounds.
Pray for Surf. Pray for Peace. Surf For Fun.

Ralph






Yesterday- Yours Truly, 34 Years Ago on Oahu, Hawaii.
(Below) The honeymoon that took us from Kauai to Oahu. We had the best time and have some wonderful memories of that trip. October 1987. I got to surf with Joey Cabell at Hanalei Bay. Just he and I out there. talk about soul sessions. That was one for the ages. Maybe someday we will go back. But it will have to be after we go back to Italy and a few other destinations.
Photo by Cory Fatello

*Click on the pic to see a larger version.



I kept a daily Blog on my CATCH A WAVE FOR MOLLY surf campaign, when I surfed every single day for 365 consecutive days. Click on the Banner above to read entries of my daily journey. There's some really interesting and true experiences
that happened during that year. Some of which are to this day, unexplainable. Some are just mind blowing. But all true.

I started on July 26th, 2010 and ended on July 26th, 2011.

Some rainy Sunday, pour yourself a cup and go through the journal. Pay close attention to the month of May in 2011. Read that month and let me know what you think of that. Be forewarned it will change you forever.