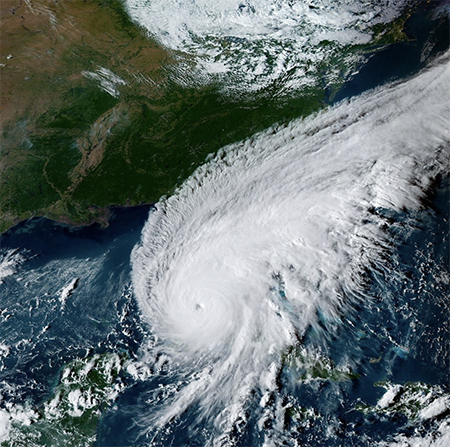 HURRICANE IAN LEAVES A PATH OF DESTRUCTION IN IT'S WAKE

Whenever I heard the reporter say to the woman in Florida, after the devastating hit they took from Hurricane Ian, "Did you ever think in a million years that something like this would happen to you?" And much to my surprise, the woman answered "No, I never thought this could happen."
Well I damn near spit my coffee through my nose. "Say what? Lady you live in Florida and this never crossed your mind? Are you kidding me?" I said out loud to no one in my living room. My dog looked over at me and then laid back down. I mean seriously. You live in Florida, and you never thought about hurricanes? I know that people move to Florida to escape the cold, but come August and September? You gotta be thinking about hurricanes. Next to North Carolina, Florida gets a close second when it comes to getting whacked by hurricanes. In hindsight, the poor woman was probably playing to the reporter's question. People tend to do that. Go along with the reporter's narrative. It looks good on film.

But good lord people. The likelihood of getting hit by a hurricane in Florida has got to be pretty damn high. I'm sorry to hear about the loss of life and all the damage and destruction that IAN caused. Lives were ruined and homes and boats were destroyed. After all, Tis the season. The Hurricane season.

Every now and then, even the blind squirrel finds a nut.

On Wednesday September 28th, I got a text from my longtime friend and brother Tony. Waist high plus, bigger on the sets. One guy out. Hmmmm, maybe this is the day I slip out for a few. At my age and waning ability, I am very selective and conscious of what I can and can't do. Waist high plus? Oh I'm all over that. I waited an hour before taking the short drive from my home.
A few nights earlier I attended a private SURFER'S PADDLE for Adam Daly and used my 8'7" Mikey Evans board. I got that board for my 70th birthday last year. I rode it quite a bit last summer and fall. But switched over to my 9'0" due to lack of surf and the few additional pounds I packed on over the winter.

But because I was moving this summer during that brutal heat wave, I lost a few pounds by sweating it off. Paddling out on my Mikey board at the Paddle I was surprised how easily I was able to paddle it. So I made a last minute kick off decision to ride my Mikey board. As I came around the corner I looked and saw a perfect empty set. It was a solid chest to head high and super clean. And the best thing? There were no black dots out in the water. The black dots would be surfers. And the lineup was sans black dots.

Holy crap I have this to myself? Is this really happening?

Yup it sure was. I was about to score perfect chest to head high waves with NOBODY else out. As I was waxing my board and stretching some young guy went sprinting past me and down to the water. He had a short board under his arm. "Hey!" I yelled. "I wanted to be the first one out!" He stopped and looked confused. But he turned and kept running. He hit the water and paddled like a buzz saw out to the line up. He ended up catching the first wave. watching him take off I could see that the surf was punchier and bigger than it looked from the road and the beach.




*I took this selfie before I walked down to the beach .

The young goofyfoot knew who I was. " You're Ralph Right?"
"Yes I am. " I answered. "I'm Max's friend. My name is Travis. I was just with him on Nantucket during Earl." "No kidding. Those were some great waves." I said. And then we started yakking it up like two surfers would. We both couldn't believe our luck. Having this break with just the two of us out here. We shared waves for about an hour when others started to join us.

By others, I mean we were joined by John JIM Meehan, Eric, Brian Avantes, and one other guy I didn't know. We all got some fun waves. And I couldn't help but marvel at our good fortune. Having this spot with such a clean little swell was pretty damn special. The only pics I shot (besides pretending I had a water camera on me out in the lineup) were these iPhone pics.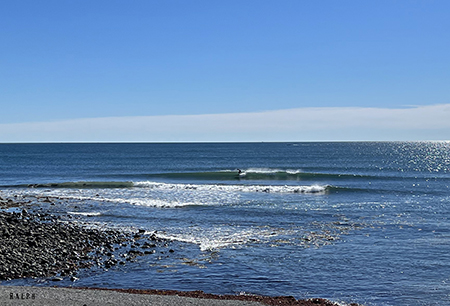 I know it's hard to tell how good it us because of the cheap quality of the cellphone pic, but trust me, it was really fun.




Besides, I had witnesses. Before the others joined Travis and I, I mentioned that if he wasn't here to witness these waves, that it would be hard to explain to others how good it was, and how uncrowded it was too. Travis shook his head in agreement. I hope you tell Max and a few others what we scored here this morning.

Last week I got a lot of positive feedback from the LOCAL LEGENDS piece of Steve "SURFER CROW" Watson. My buddy Ron Freeman who used to live at Ogunquit had sent this pic in to me after Crow's Blog was posted. So here's a pic that didn't make the cut last week. It's Crow wearing his iconic white helmet at the River.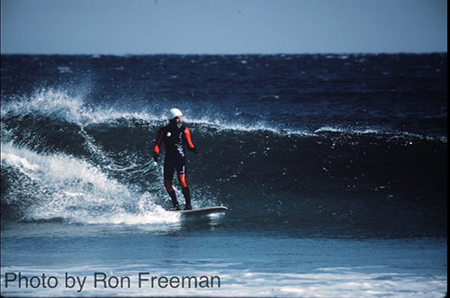 SURFER CROW was one of, if not the MOST recognizable surfers, to ever come out of the Northeast. He's 80's years old and still surfing. in fact, he caught a few waves from Hurricane FIONA last week. At 80 freaking years old. SURFER CROW should be an inspiration to all of you under 50 surfers and especially the over 65 crowd.

Remember, NEVER EVER GIVE UP. Surfing is Forever.

PLEASE HELP Hampton LIFEGUARD JANEY!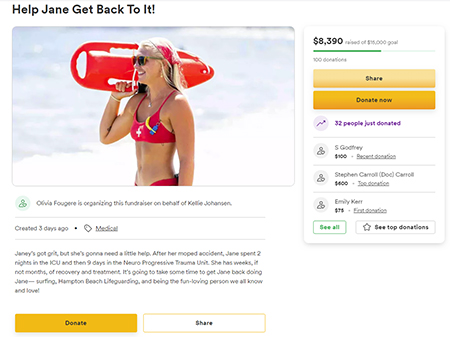 BELOW IS A PARAGRAPH FROM HER GOFUND ME PAGE
Janey's got grit, but she's gonna need a little help. After her moped accident, Jane spent 2 nights in the ICU and then 9 days in the Neuro Progressive Trauma Unit. She has weeks, if not months, of recovery and treatment. It's going to take some time to get Jane back doing Jane— surfing, Hampton Beach Lifeguarding, and being the fun-loving person we all know and love!

*Click on the photo above to make a donation

"SURFING HEALS ALL WOUNDS."


From the Ed O'Connell galleries. This is one of me surfing the Wall in 2008. This was September 28th, 2008. I was having a blast out there on my new board. I remember that Max was out on his new board too. I wish I could ride a board that short again.
But the reality is, I can't ride a shortboard anymore. Age and gravity has caught up to my skill level. I can still surf, just not on the smaller wave riding vehicles. That's fine with me. I have accepted my fate. Life has caught up to me, and I'm OK with it.
Photo by Ed O'Connell
*Click the photo above to see a larger version of Ed's Pic.

NOW FOR SOME LOCAL AND NATIONAL NEWS
Hurricane IAN was the big news of the week. In fact, we will have waves for a few days thanks to IAN. Once again from RI to Maine IAN should produce some fun ridable waves. Just not any of the super clean and offshore like FIONA or the glassy humps like EARL. Nope, I'm afraid IAN will be onshore and churning all week. But beggars can't be choosers.


Thanks again to your generous donations, as we have now gone over the $50K mark. Like I keep saying every week week, I know that I speak on behalf of the entire staff at Cinnamon Rainbows, when I say, "Thank You from the bottom of our hearts."
It's been humbling for all of the staff at Cinnamon Rainbows. Because of you, there's light at the end of the tunnel.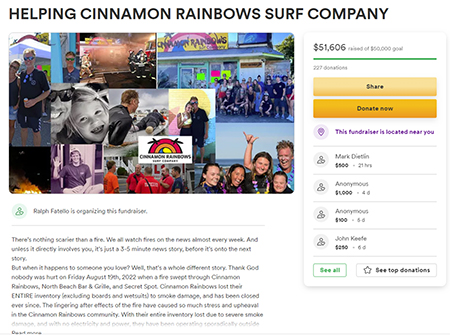 *Click on the photo above to make a donation

THE PATRIOTS are now 1-3 for the season.
But not before young Bailey Zappe came in for the injured Brian Hoyer, who came in for the injured Mac Jones, and played his first NFL game against the GREEN BAY PACKERS and almost won the game. They lost to Aaron Rodgers (who threw his 500th TD pass) in a thriller 27-24 OT victory at Lambeau field.

All they needed was a first down in OT, after they stopped the Packers who won the toss. This game had all the markings of a Cinderella story. One thing is for certain. Nobody saw this game coming down to the wire like it did. I mean nobody.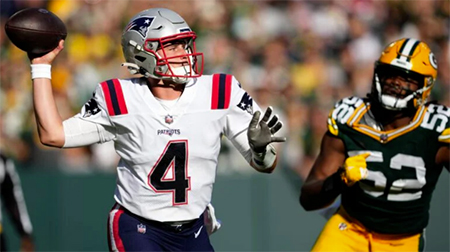 This kid earned all the accolades in this heartbreaking loss.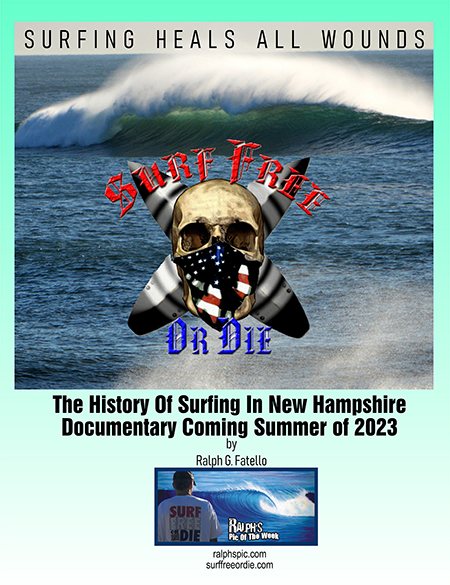 COMING THE SUMMER OF 2023.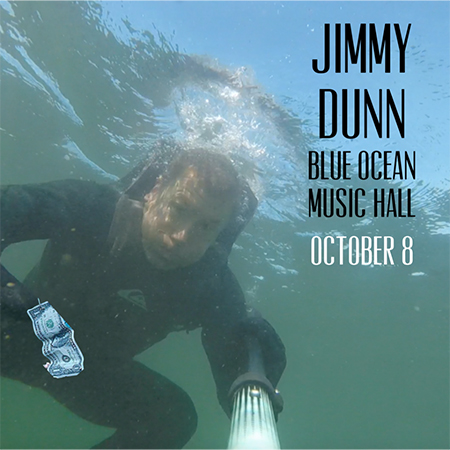 Jimmy has the funniest promo pieces. Come on this is hilarious.


KSM Photoshop of the Week
How many of you were aware that Hurricane IAN went whipping through GITMO? Yes the same GITMO that houses the Sheik. Once again Ole Khaliddy had to put up with mother Nature at her worse. I guess the Sheik tried to "Sheik His Booty" over the walls when Ian knocked out all the power. But he got hung up in the concertina wire on the wall, and had to be cut down. Word has it that he received some serious cuts and bruises on his scrotum and testicles. Ouch. Damn you Khaliddy when you gonna learn?

And so my friends,
please take advantage of this weekly photo shop of the mastermind who planned 9-11 and resulted in the deaths of 3,000 innocent civilians by KSM (Khalid Sheik Mohammed).
*Note to self -must pick up a case of Johnson and Johnson baby powder and scrotum balm at Home Depot this week.


H
APPY 35th WEDDING ANNIVERSARY CORY & RALPH!
HAPPY 9th BIRTHDAY Avery September 25th, 2022!
HAPPY 12th BIRTHDAY Patch September 23rd, 2022!
REST IN PEACE Adam Kerr Daly. 1970-2022
REST IN PEACE Robin Rowell 1953 -2022
GET WELL SOON Ryan Jackson NH2O!
PLEASE keep Kim Grondin in your thoughts and prayers.
Please keep local surfer Mike Keefe in your thoughts and prayers in the next few months during his treatments. Hang in there Mike!
Please keep local Surfer/Musician Pete Kowalski in your thoughts and prayers. SURFING HEALS ALL WOUNDS!
Please Keep local surfer Bill M. in your thoughts and prayers.

Please Support ALL The photographers who contribute to
Ralph's Pic Of The Week every
week for the last
18
years.
** BUY
a
HIGH RES Photo from any of the weeks on RPOTW.

Remember my friends... Surfing Heals All Wounds
.

Pray for Surf. Pray for Peace. Surf For Fun.


Ralph




Yesterday- STAN BOCKO 1975 in New Hampshire .
(Below) 47 years ago, at the most infamous left in all of Northern New England Stan Bocko sliding into a well timed bottom turn. With his beautiful bride Mindy standing on the shoreline documenting this epic moment.
Photo courtesy of Mindy Bocko






I kept a daily Blog on my CATCH A WAVE FOR MOLLY surf campaign, when I surfed every single day for 365 consecutive days. Click on the Banner above to read entries of my daily journey. There's some really interesting and true experiences
that happened during that year. Some of which are to this day, unexplainable. Some are just mind blowing. But all true.

I started on July 26th, 2010 and ended on July 26th, 2011.

Some rainy Sunday, pour yourself a cup and go through the journal. Pay close attention to the month of May in 2011. Read that month and let me know what you think of that. Be forewarned it will change you forever.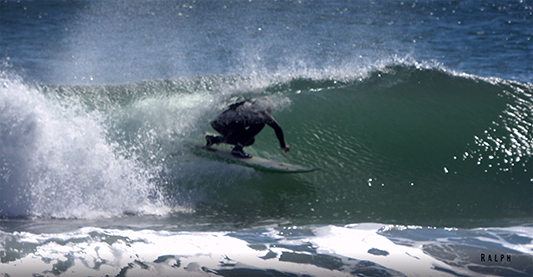 (Above) Parker under a FIONA BARREL
Saturday September 24th, 2022 VFG by RALPH
*Click on the photo above to see the whole gallery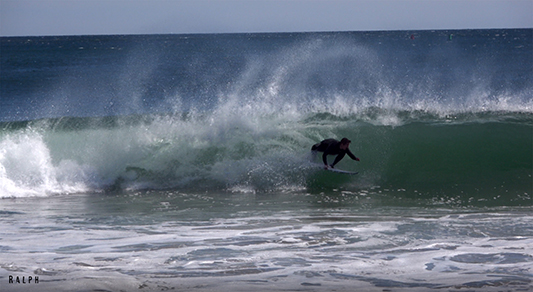 (Above) I think NOAH is one of the most explosive surfers around.
FIONA Saturday September 24th, 2022 Photo by RALPH
*Click on the photo above to see the whole gallery






(Above) Max fatello fresh back from RI kicking up some FIONA wake.
Saturday September 24th, 2022 Photo by RALPH
*Click on the photo above to see the whole gallery


Today- The HURRICANE FIONA Surf Pics
Saturday September 24th, 2022. Photos by Dina Crawford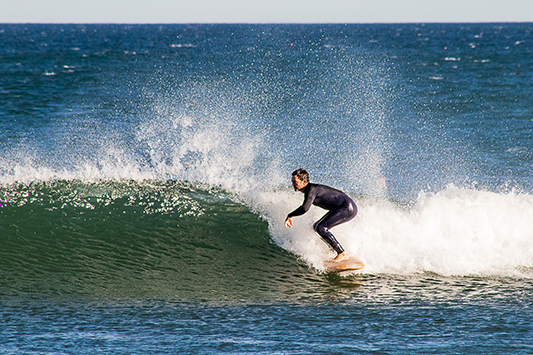 (Above) The swell seemed bigger up north. But Dina always makes it look Better. FIONA Saturday September 24th, 2022 Photo by Dina Crawford
*Click on the photo above to see the whole gallery






(Above) These guys look pretty color coordinated. FIONA Saturday September 24th, 2022 Photo by Dina Crawford
*Click on the photo above to see the whole gallery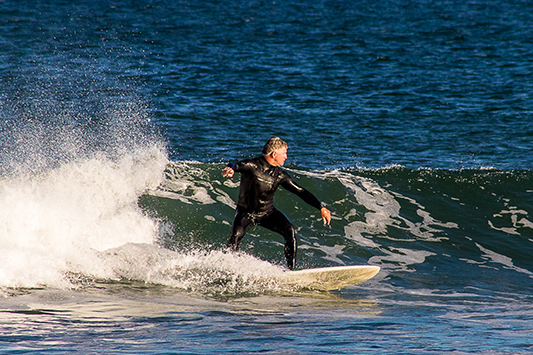 (Above) This guy had some fun ones for sure. FIONA Saturday
September 24th, 2022 Photo by Dina Crawford
*Click on the photo above to see the whole gallery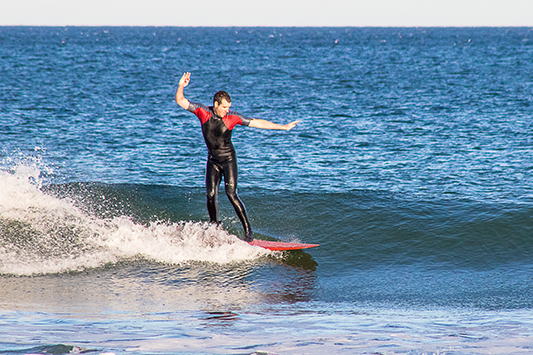 (Above) This guy had style. FIONA Saturday September 24th, 2022
Photo by Dina Crawford
*Click on the photo above to see the whole gallery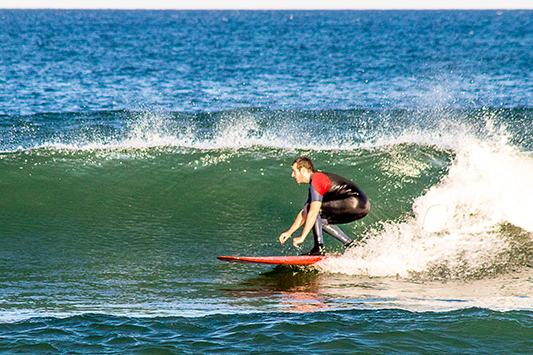 (Above) This is the same guy as above. FIONA
Saturday September 24th, 2022 Photo by Dina Crawford
*Click on the photo above to see the whole gallery



Today- The ADAM KERR DALY Surfer's Paddle
1970-2022 Monday September 26th, 2022. Photos by RALPH