October 16th, 2022 The RUN is 6 out of 6 Weeks.
Waist high or better at least once a week.
There were head high to overhead surf on 10-14 & 10-15-22

THE RECORD FOR THE MOST CONSECUTIVE WEEKS IN A ROW FOR WAIST HIGH OR BETTER. August 8th, 2021 was 53 WEEKS! TOPPING THE 43 CONSECUTIVE WEEKS SET IN 2009!
Send your SURF Pics to me directly to: ralph@adlantic.com.
Need photos by 10 AM on Saturdays. Seriously.
By 10AM. Make sure they are 1300 to 1555 pixels wide.
If you have more than 10 pics please use wetransfer.com it's free up to 2 gig. Please DO NOT send me over 10 pics without first contacting and communicating with me.
Thank you.

Click on Archives link to see all the past Blogs and pics.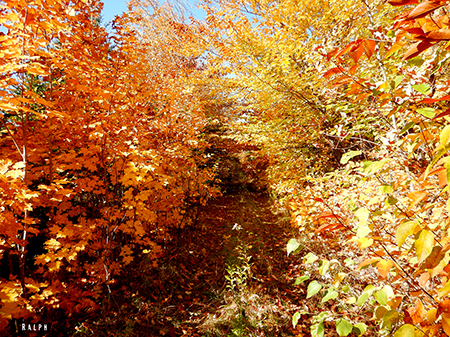 OCTOBER 13th, 2022

It should be no surprise to any of you on why I love October over all the other months. You just saw last week that Cory and I got married in October and it should be pretty obvious to all the surfers out there why I love October. But if it's not, let me share a few pics with you from this past glorious October weekend. After all, isn't the old saying of "A picture is worth a 1,000 words" true? Of course it is. And to give you guys a break from my weekly Blog babble I'll just share a few pics from last weekend with you all.

Starting with the pic above. This is a spot that my lifelong friend (Rich Appel) and I discovered on our annual upland trip up north. I'm not going to say where it is, but I will tell you that Canada is right up the road from this spot. It is a magical place that never seems to disappoint. And for us to discover a new covert? Well, that's like finding a new surf break that nobody has ever surfed. And for Rich and I, and my two German Short Hairs, it is Nirvana.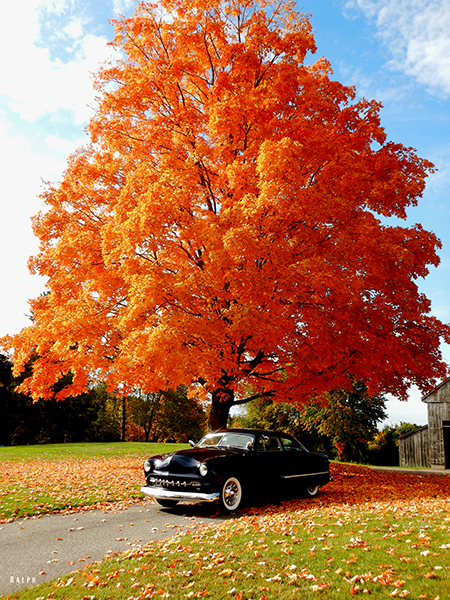 The day I got back from my trip up north one of my fellow Vietnam Vets asked me to shoot a few pics of him and his Hot Rod. He wanted a pic with the foliage of this beautiful Maple Tree framing his baby.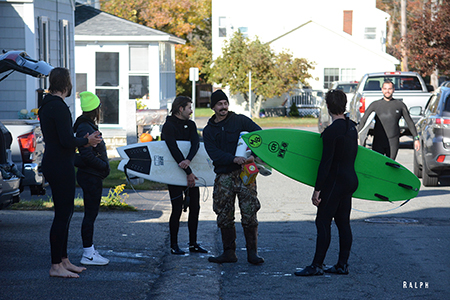 On Saturday the local 10th Street Crew were all in high spirits. There was a new swell running and the weather was absolutely beautiful. I personally love those warm days (Indian Summer) in October. They are the best.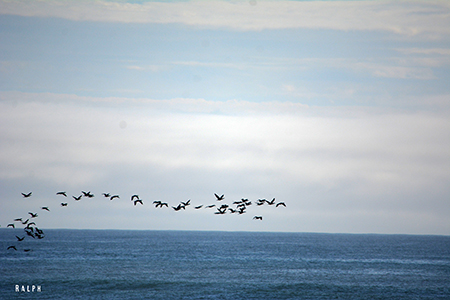 There are signs of Fall and the cold that will inevitably come. Like when the Cormorants start flying south. A passage of the seasons.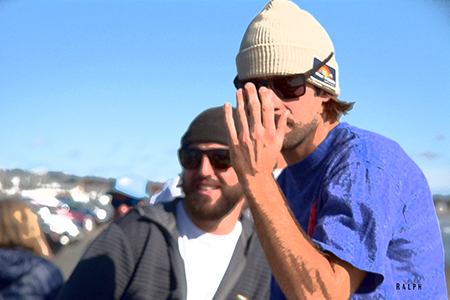 But for the those brief warm days in October the vibe is always upbeat and positive. Nobody is in a negative mood. I mean there will always be that 10% who are just naturally miserable, but for the most part. everyone is happy.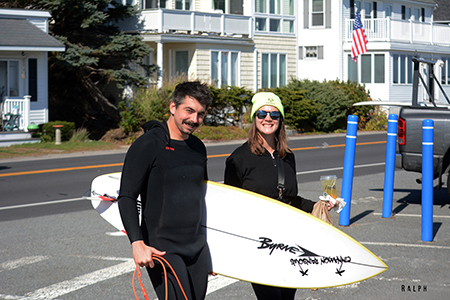 Like Mackey and Jacquie here. Happy to be surfers living the lifestyle.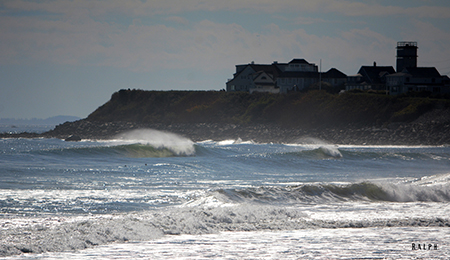 As you walk up to the opening at 10th street, and look south only to be greeted by this sight? Why would anyone be in a bad mood?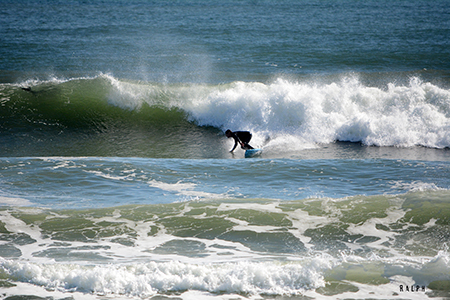 Even the Local Legends like Kevin "DOC" Grondin was out getting their fair share of waves on this most glorious of days.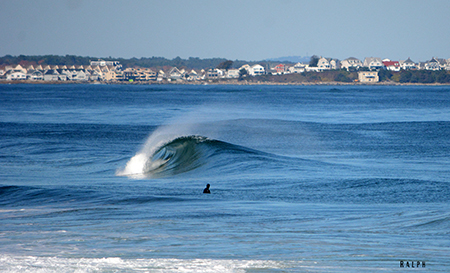 My God. Would you look at this wave. Who among us can't see the absolute beauty and perfection in this perfect peak. That's Carter Walsh with the VIEW of a Lifetime. At the time I had no idea it was Carter but I remember thinking, "Whoever that guy is right there, he's getting an eyeful that will stay with him for a while." I'm just stoked that I got this pic. This would be something you'd hang on your Wall. I don't typically brag about my photos or videos, but when I saw this peak and then immediately saw the actual pics? I knew I had something special. And for Carter? This is something you'd want.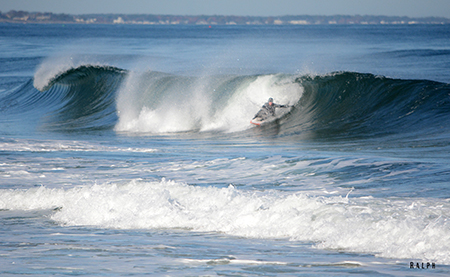 Here's Carter on a few waves later. He was sitting out there by himself.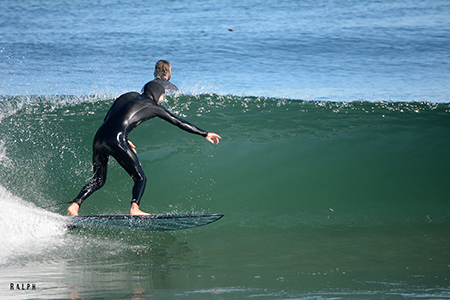 This is Jesse Gould racing down the line of a smooth bored left.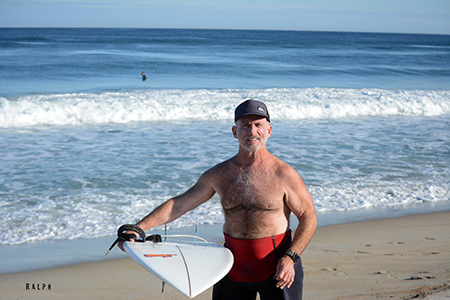 Kenny was so stoked that I got a killer sequence of his son Kyle a few minutes before I took this pic. You MUST see that sequence down in the photo section. I have a whole gallery of sequences. And not just any sequences. I have a solid gallery of OCTOBER SEQUENCES.

"SURFING AND OCTOBER HEALS ALL WOUNDS."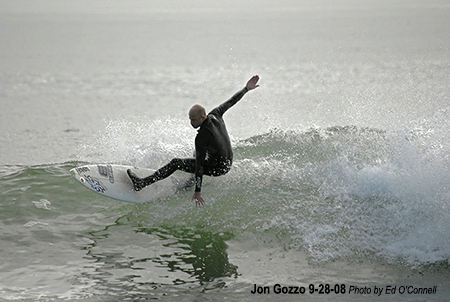 From the Ed O'Connell galleries. This is Jon Gozzo pulling off a nice carve at the Wall in late September of 2008. Jon owns the SECRET SPOT that was wiped out in the fire that basically destroyed the building that SECRET SPOT, THE NORTH BEACH BAR & GRILLE, and of course CINNAMON RAINBOWS.
We wish everyone involved in that fire the best going forward. It's been really hard on everyone involved. I'm hoping this pic will put a smile of Jon's face. Lord knows he could use one. Once again, Thank you Ed for capturing these special moments in our lives. Photo by Ed O'Connell
*Click the photo above to see a larger version of Ed's Pic.

NOW FOR SOME LOCAL AND NATIONAL NEWS
The GO FUND ME Page is still active. if you have not made a donation there's still time to help out the shop that has helped so many people in the past. No amount is too small. Thank you all from the bottom of our hearts.

THANK YOU ALL WHO MADE SUCH GENEROUS DONATIONS. WE ARE KEEPING THE GO FUND ME PAGE OPEN. PLEASE HELP CINNAMON RAINBOWS OUT.


*Click on the photo above to make a donation

THE PATRIOTS are now 3-3 for the season.
Once again the young Back Up QB Bailey Zappe pulled off another impressive win while Mac Jones watched from the Sidelines. I don't pretend to know what that must be like for anyone on the team, but I can speculate. And if I had to guess? I'm thinking there's a worm churning in Mac Jones's gut right now. The reason is Zappe is playing good football. Not great football, but good enough to win and most importantly, he's not throwing any INT's or making bad plays. The kid is smart and concise. He threw for over 300 yards including two TD's and NO interceptions.
Meanwhile Coach Belichick tied George Halas's record for most all time wins. If TB 12 is the GOAT in the QB world, then clearly Belichick is the GOAT in the coaching department.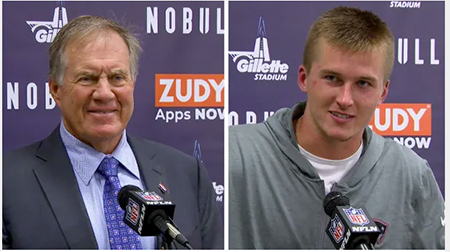 Maybe something really good will happen this year. I'm not about to make any bold predictions, but then again, I'm not counting them out either. It's going to be a difficult decision. Keep Zappe playing of let Mac10 back into the huddle. I'll be happy and supportive with whatever they decide on. After all, I'm just a dumb ass fan. I really have no idea of what I'm talking about.




But I will say, I am enjoying this team and the way they have been playing as of late. It's been really fun being where we are in the standings. Yeah, we're tied for last place in the AFC East, but anything could happen going forward. Especially with this guy as our coach. GO PATRIOTS!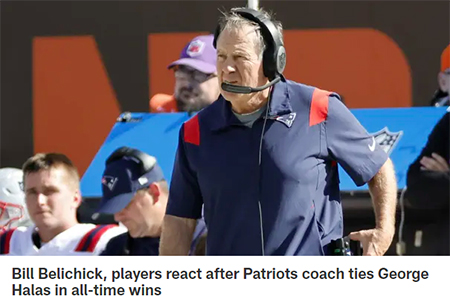 COMING NEXT SUMMER IN 2023.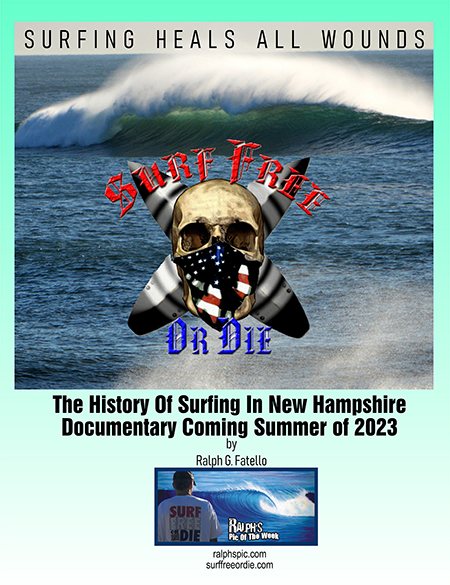 PLEASE HELP Hampton LIFEGUARD JANEY!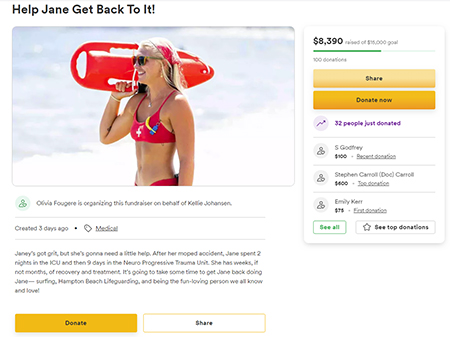 BELOW IS A PARAGRAPH FROM HER GOFUND ME PAGE
Janey's got grit, but she's gonna need a little help. After her moped accident, Jane spent 2 nights in the ICU and then 9 days in the Neuro Progressive Trauma Unit. She has weeks, if not months, of recovery and treatment. It's going to take some time to get Jane back doing Jane— surfing, Hampton Beach Lifeguarding, and being the fun-loving person we all know and love! *Click on the photo above to make a donation


KSM Photoshop of the Week
How incredibly sweet is this? Wait, that's not the correct thing to say about this POS. How about, how incredibly pathetic is this? Yeah, that sounds better. So I guess they let Khaliddy pick his own pumpkin down in GITMO, and then they let him draw a face on the pumpkin. And wouldn't you know it? He drew his own face on the pumpkin. The guards told him to draw something scary, and he did. I heard they are even going to let him make a pumpkin pie. They did refuse to let him carve it though. No way those guards are gonna let KSM have a knife. Happy Halloween!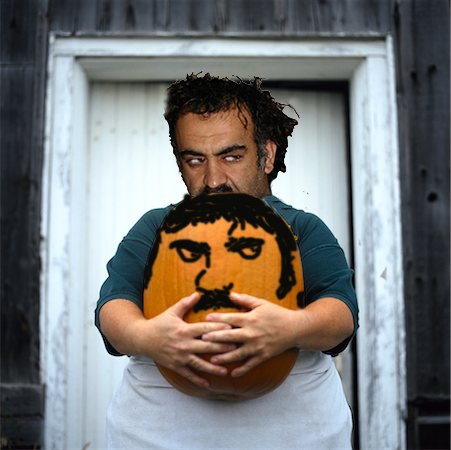 And so my friends,
please take advantage of this weekly photo shop of the mastermind who planned 9-11 and resulted in the deaths of 3,000 innocent civilians by KSM (Khalid Sheik Mohammed).
*Note to self -must pick up a case of Jack O' Lanterns at Home Depot this week.


H
APPY 35th WEDDING ANNIVERSARY CORY & RALPH
October 10th, 2022!
HAPPY HEAVENLY BIRTHDAY Evamarie Fatello 10-19-22.
HAPPY BIRTHDAY Johnny JIM Meehan 10-12-22!
HAPPY BIRTHDAY Markey J 10-11-22!
REST IN PEACE Adam Kerr Daly. 1970-2022
REST IN PEACE Robin Rowell 1953 -2022
REMEMBERING Jerry Bunton who passed on this date
10-17-05.
GET WELL SOON Ryan Jackson NH2O!
PLEASE keep Kim Grondin in your thoughts and prayers.
Please keep local surfer Mike Keefe in your thoughts and prayers in the next few months during his treatments.
Keep fighting Mike!
Please keep local Surfer/Musician Pete Kowalski in your thoughts and prayers. SURFING HEALS ALL WOUNDS!
Please Keep local surfer Bill M. in your thoughts and prayers.

Please Support ALL The photographers who contribute to
Ralph's Pic Of The Week every
week for the last
18
years.
** BUY
a
HIGH RES Photo from any of the weeks on RPOTW.

Remember my friends... Surfing Heals All Wounds
.

Pray for Surf. Pray for Peace. Surf For Fun.


Ralph




Yesterday- VINCE SHAZAM AT SHAZAMLAND.
42 YEARS AGO. OCTOBER 1980.
(Below) Taken 42 years ago at my favorite break. Vince Shazam at SHAZAMLAND. Photo by Tony Szabo






I kept a daily Blog on my CATCH A WAVE FOR MOLLY surf campaign, when I surfed every single day for 365 consecutive days. Click on the Banner above to read entries of my daily journey. There's some really interesting and true experiences
that happened during that year. Some of which are to this day, unexplainable. Some are just mind blowing. But all true.

I started on July 26th, 2010 and ended on July 26th, 2011.

Some rainy Sunday, pour yourself a cup and go through the journal. Pay close attention to the month of May in 2011. Read that month and let me know what you think of that. Be forewarned it will change you forever.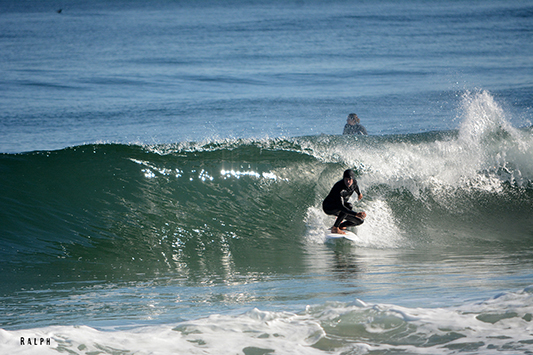 (Above) Britt Swartley leaning into a summer like session.
Saturday October 15th, 2022 Photo by RALPH
*Click on the photo above to see the whole gallery




(Above) Carter Walsh paddling into a sweet left.
Saturday October 15th, 2022 Photo by RALPH
*Click on the photo above to see the whole gallery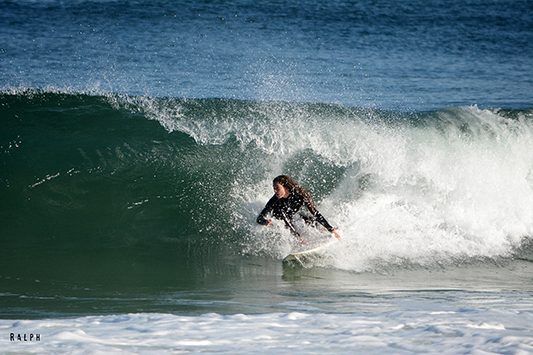 (Above) Alexa grabbing a rail and hoping for a way out.
Saturday October 15th, 2022 Photo by RALPH
*Click on the photo above to see the whole gallery

Today- SEQUENCE SATURDAY OCTOBER 15th, 2022
Photos by RALPH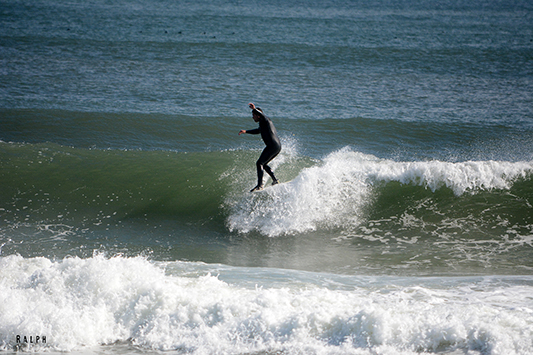 (Above) Mikey Moran leash-less and his toes on the nose.
SEQUENCE Saturday October 15th, 2022 Photo by RALPH
*Click on the photo above to see the whole gallery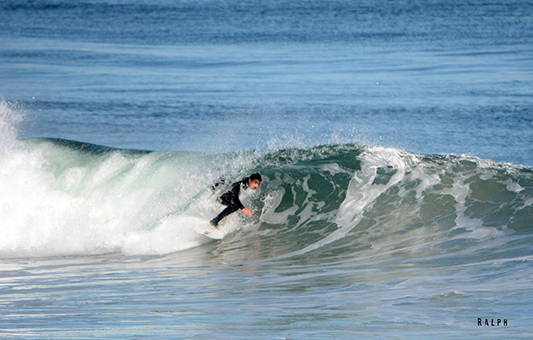 (Above) So many barrels so little time. MVF
SEQUENCE Saturday October 15th, 2022 Photo by RALPH
*Click on the photo above to see the whole gallery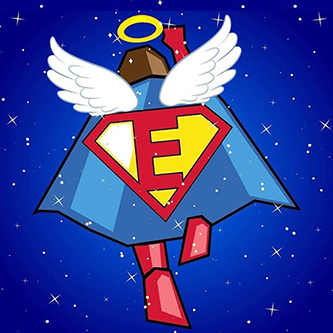 DIPG THE CURE STARTS NOW
To learn more about Evan and his journey https://thecurestartsnow.org/sup.../view-heroes/evan-austin/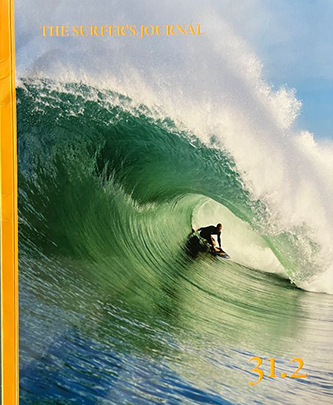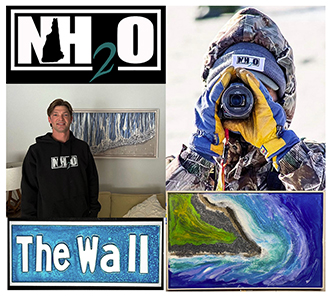 Click on the ad above to find out more about
NH2o's cool selection of product






If you love the Beatles and you love the guitar
click on this ad above for a great band.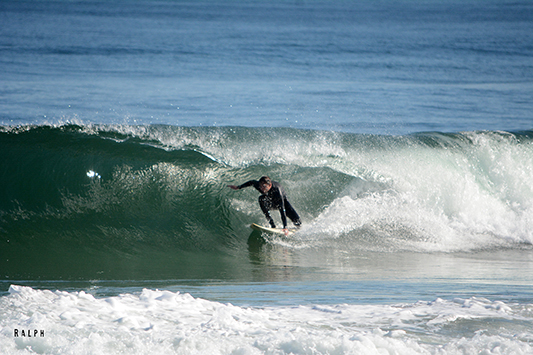 (Above) Unknown Goofyfoot SEQUENCE Saturday October 15th, 2022
Photo by RALPH *Click on the photo above to see the whole gallery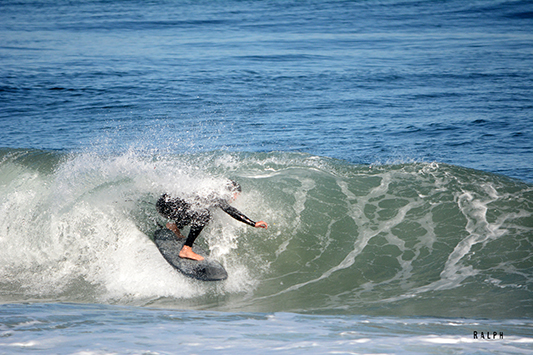 (Above) Jesse Gould slotted and semi blinded.
SEQUENCE Saturday October 15th, 2022 Photo by RALPH
*Click on the photo above to see the whole gallery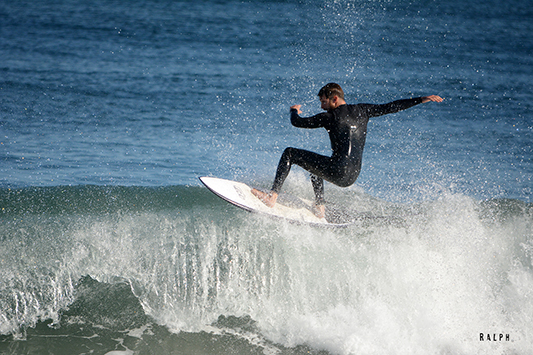 (Above) Kyle Linseman floating the boat.
SEQUENCE Saturday October 15th, 2022 Photo by RALPH
*Click on the photo above to see the whole gallery





(Above) Max Fatello SEQUENCE Saturday October 15th, 2022
Photo by RALPH *Click on the photo above to see the whole gallery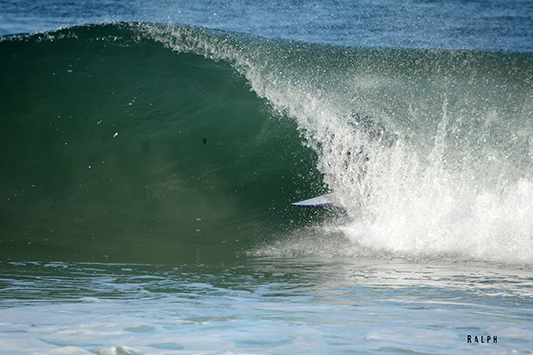 (Above) Hands down the BEST sequence in the entire gallery. A 17 shot sequence of Kyle Linseman. SEQUENCE Saturday October 15th, 2022 Photo by RALPH *Click on the photo above to see the whole gallery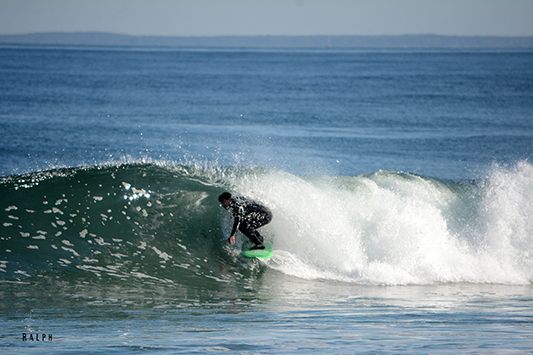 (Above) Clean and green. Kody THRESHER Grondin.
SEQUENCE Saturday October 15th, 2022 Photo by RALPH
*Click on the photo above to see the whole gallery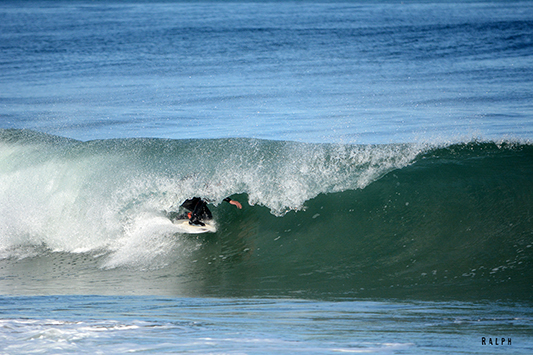 (Above) MVF in deep but hopeful for daylight at the end of the tunnel.
SEQUENCE Saturday October 15th, 2022 Photo by RALPH
*Click on the photo above to see the whole gallery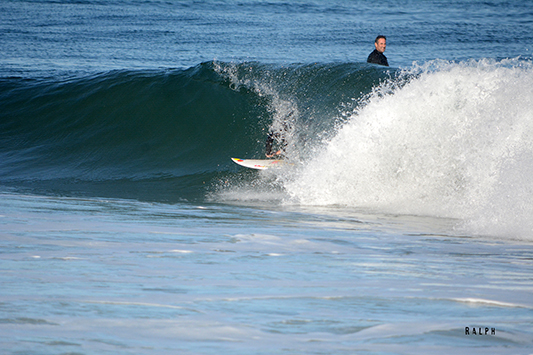 (Above) Unknown Goofyfoot in the hollow zone.
SEQUENCE Saturday October 15th, 2022 Photo by RALPH
*Click on the photo above to see the whole gallery



Today- THE DAY BEFORE
Friday October 14th, 2022. Photos by RALPH