THE FATELLO FAMILY OCTOBER 2nd, 2021

Those of you who know me best know that October is my favorite time of the year. I literally LIVE FOR OCTOBER. Unfortunately this October started off in Virginia where the where the whole family went down to Lexington for a graveside service for our beloved Grammy/Gigi/JoEllen Bunton. She is now laid to rest with her True Love Jerry/Grampy/Dad. They are together again. They had built a beautiful home/farm in VA that we all had visited many times over the years. Jerry passed away in 2005 and JoEllen sold the farm in 2010 and moved to Idaho. Her dying wish was to be buried with her husband in Virginia. Lucky for all of us, the new owners of their dream home/farm allowed us to drop by for a quick visit and picnic on the old property.

It was a wonderful experience to be able to walk those hills and pastures again. Our three kids all loved going to Virginia every Thanksgiving. The new owners were wonderful hosts and we ended our sad trip on a very positive note. Being back there was just what we all needed. The much needed closure of them both being gone, was sealed by our visit to the farm.

You can go home again. And we did.




The very next day we flew home and I went north in my annual pursuit of Bonasa Umbellus with my two GSP's (German Shorthair Pointers). On October 6th, 2021 while high in the mountains looking north into Canada I got a text from my son Max. It read: "I'm really sorry to hear about Greg Smith dad." And then my PM alert went off. This was from my dear friend David Robinson of the CARS he wrote: "Ralph Brian Sklarz died last weekend." Within seconds of each message I learned of two good friends passing away.

Talk about getting hit with a double whammy.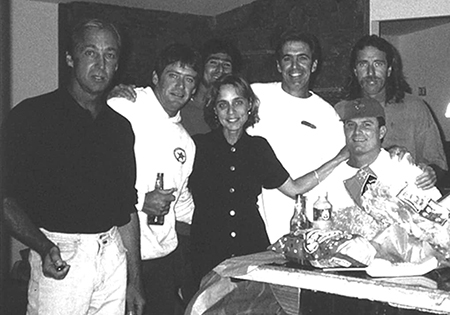 The photo above was taken at the Grondin home. Left to right: Ric Aho, Kevin Grondin, Cliff Pappas, Kim Grondin, me, Greg Smith (hat), and Allen Bigbee.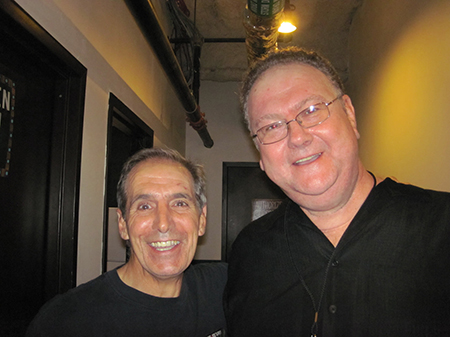 This was me and Brian after the CARS show in 2011 at the House of Blues
in Boston, MA. With Brian's passing the only surviving road crew member is David "Heg".. The rest are gone. Thom, Joe, and Andy. And now Brian.
The late Thom Moore used to call Brian "Mr Big Body." He was a very large man with a very large heart. He was a Gentle Giant. David and I had plans on visiting him last year and then COVID hit. So we never got around to seeing him. One of my biggest regrets in life. I hope you are resting easy Brian. You're suffering is over. I'll sure miss our phone calls and PM's.

I had been in touch with both Greg and Brian the last few years during their failing health conditions. Greg had suffered a major heart attack and two serious strokes. Brian was dealing with an unknown serious illness that left him in a debilitating state. Both were bedridden with their illnesses. It was hard for all of us who knew them both. They were at one time in their lives very active. Especially Greg. I've known Greg since the early 70's. I could write a book on what I know about Greg. I loved him and his brother Gary very much. I'll write more later and also put together a video of the many clips I have of him. Meanwhile, here's a piece that local surfer Stan Chew wrote about Greg.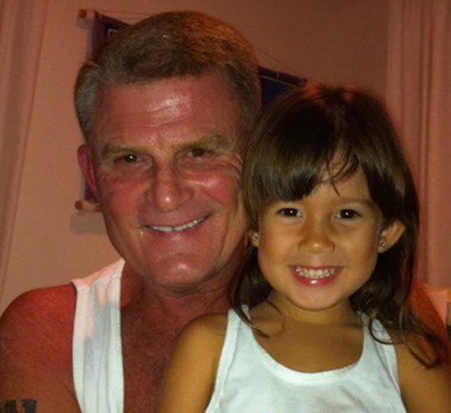 Greg and his daughter Sofia. She's 14 today and she surfs. The last time they were here in Hampton together, Greg and Sofia stopped by my office. I don't think I ever saw him happier. Being a dad will do that to you. Like I said, I'll write more later on Greg, meanwhile, here's the piece that Stan wrote.

Remembrances of Greg Smith
Stan Chew

My introduction to Greg is synonymous with my introduction to surfing in New Hampshire. Steve Clark, noting the surfboard in my shed, told me to head to Rye to check out the surf a day after a hefty spring Nor'easter passed to the south. I was skeptical that good surf would find its way past Cape Cod but I made the trip from Lee with Steve's words of "great point surf" echoing in my head. As I pulled up to Linky's, Greg was taking off on a well overhead wave, and just ripped the bag out of it. Faded bottom turn, long carve up to the lip followed by a massive cutback, repeat four more times for 175 yards. I was in shock! Did New Hampshire have this caliber of surf let alone a surfer who matched it?

He caught several more waves while I waited for him to get out in order to introduce myself. He had just gotten back from Hawaii and took the time to talk, shivering a bit while I sat in the passenger seat of my old Dodge van, heater blasting. We agreed to meet up at the Depot café in the center of Hampton for a late lunch where he was to fill me in on the surf spots. We met up, ordered food and coffee and I fell into the world of Greg Smith and surfing in NH. At the end of the lunch Greg asked me if my band, or I was willing to sponsor him...whaaa? This was 1978 and I had no idea what he was talking about.

Greg basically said he lived on sponsorship money in order to do events that drew lots of attention to him and his sponsors. I gave him $20, invited him to a show. He looked disappointed and thanked me for the $20. We went our separate ways promising to meet up in the water which we did soon thereafter.

Greg had truly mad skills, Hollywood good looks and was a talker. And he had a life plan to make it on those talents and charisma, by hook or by crook. He was always the standout in the lineup. Greg was fearless when the surf got as big as NH can hold and he later proved his bravery to the world at large. One afternoon while paddling out to Linky's Greg, strangely enough, was paddling in instead of riding a wave in. As we got closer, I noticed blood pouring from his head. He asked me if he should go in and dropped his head down so I could assess his injury. I looked closer at the gash which flapped open exposing his skull. I told him GO IN! He had been going for the barrel at the valley between Fox Hill and Linky's. Ed O'Connell took a picture of a massive tube outside of Linky's that Ralph posts from time to time...that's the wave he was going for.

I have called that wave Smith's Ledge ever since, figuring a fractured skull deserves naming rights.

A few years and many sessions later Greg asked me about being his sponsor again, that he was going to attempt something that would make international news but he was sworn to secrecy as it involved a well-known sports film maker. Again, I gave him $20, again he looked a bit disappointed. Every time we surfed together, he stressed that I was missing out on a big opportunity coming up that winter.

His ski jump off the headwall at Tuckerman's Ravine was shocking back then, and is legendary now. You can see it here:


Greg Smith Tuckerman's 1984.MOV from SURF FREE OR DIE on Vimeo.

Consider this was back in 1984 or so, the equipment was different and at the time, nobody had done something like this...out of control crazy! But that was Greg. Again, a while latter, Greg asked me to sponsor him as he was going to swim to the Isles of Shoals. Whaaa? And swim he did with JB as his support crew on a sail board. Crazy!!! But that was Greg. He was the first in New Hampshire to surf in a pro IPS contest in Hawaii, the first to bring a thruster here, a Simon Anderson model no less. He shaped me two of them and yes, they rode well.

The stories of his bravado and skills are beyond abundant and I know the elders in the Hampton surf scene will share their amazement of this huge personality and massively skilled athlete. I deeply believe that the departed leave us lessons to live by and Greg does that in spades.
Greg's approach to life is best summed up in the teachings of Lucinda Williams, one of America's best singer/songwriters today. "You can't write your best if you censor yourself."

Pro surfing today no longer sponsors nor supports people that are larger than life. Sure, lots of big wave riders out at Jaws and aspiring pros that all surf alike, but the Greg Smith's, Butch van Artsdalen's, Gene Tarzan Smith's and Buttons' of the world simply would not make the cut for the Ultimate Surfer show in this day and age...something essential to our surfing ethos has been scrubbed away.

Greg Smith NEVER, EVER censored himself in his actions nor in his pursuit of life on his own terms, and we who share the NH surf culture are fortunate for that DNA in our collective bloodline.




Click above pic to see the Greg Smith Gallery

"SURFING AND ROCK & ROLL HEALS ALL WOUNDS."


This week's Ed's corner is from September 28th, 2009.The featured surfer is Phil Carey. It's truly amazing how many photos I still find of Ed's. Thankfully I have an endless vault of pics from Ed. I hope I never run out of them. But if I do? I'll re-run the ones I've already used, but I don't believe I will come to that plateau just yet. God Bless Ed O'Connell for always getting the shot.
Photo by Ed O'Connell
*Click the photo above to see a larger version of Ed's Pic.

Now for Some Local and National News
The Paddle for Greg was put together within 48 hours of his passing. I think this will be a well attended paddle. After all Greg was bigger than life throughout his time on earth. He touched many souls over the years and made a lot of us smile and laugh.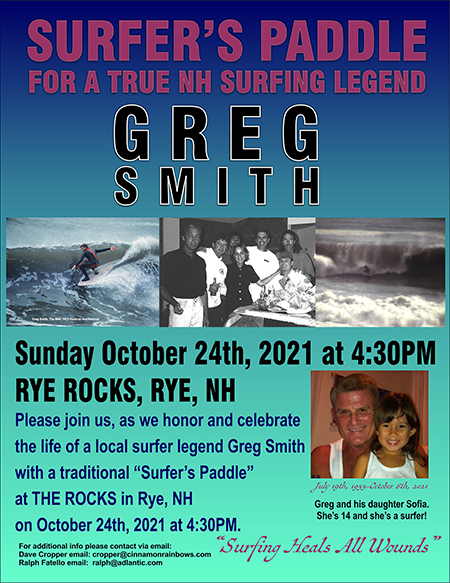 This is not to be missed if you were a friend of Greg's. Or if you're a local surfer who may have only heard stories of Greg. Join us as we celebrate his life at one of the spots that he ruled at whenever he paddled out. There are hundreds of Greg Smith stories. If you knew him, I'm sure you have a few of your own. That's what this paddle is all about. Talking and sharing stories of a TRUE NH SURF LEGEND. Mark it down on your calendars. PADDLE FOR GREG SMITH.




Sunday October 10th, 2021 was our 34th Wedding Anniversary. We got married in the Union Chapel in North Hampton. It's set back a few hundred yards on Ocean Blvd in North Hampton. It overlooks the Fox Hill reef. I can remember clearly praying that there NOT BE ANY SURF That day. In fact, when I looked out the back window waiting with my brother Johnny for Cory to arrive, I saw one wave hit the reef and peel both ways. One 3' wave and that was it. Thank God. The last thing I needed on that special day was surf. I'd never hear the end of it from the surfers who were there. Why? Surfers will drop everything to go catch a few.

You can't trust those SOB's.

This was a GREAT day for New England Sports Fans.
The Patriots came back from a pretty big deficit to beat the Texans 25-22. If they had lost this game? That might have been the season. But they didn't. They looked great even with with a depleted O-line. There were some missed FG's on both sides that seemed unlikely, but at the end of the day Mac Jones and company pulled off a come from behind win.




We are all LOVING Mac Jones. He's the REAL DEAL!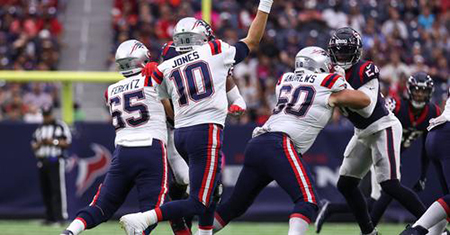 They were missing four of their O-line starters but that was never a factor. They got the job done. They all played well enough to come back and beat the Texans. And even Belichick seemed happy at the Post game press conference. It was weird seeing him happy. But we'll take it.

And then later the SOX Beat the RAYS in a great game.

I admit I'm a fair weather fan when it comes to other sports teams. But I did watch the Yankees One Game Wild Card Game and was super stoked to see them take it to them too. Then they lost 5-0 in the first game against TB but came back with a vengeance on game II. But this game? This was one for the ages. It's been a while when we had this much excitement going on with multiple teams. But alas my friends it is October.

And like I said, I LOVE OCTOBER!




This is a GREAT TIME for all NEW ENGLAND fans..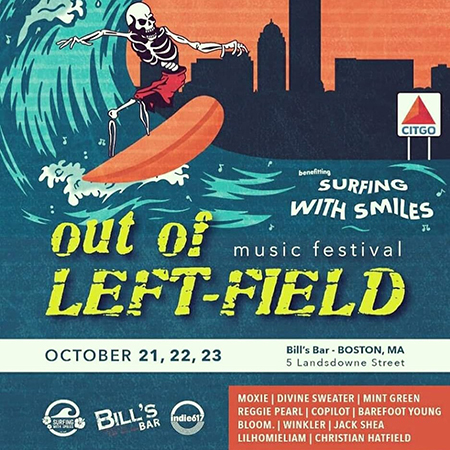 KSM Photoshop of the Week
Here's another rare photo of KSM and Mr Facebook. Some think that last week's FACEBOOK Blackout had something to do with KSM. We all know better though. Khaliddy is not capable of doing something that technical. His idea of pulling a fast one these days is more like throwing soap on the shower floor. But even that is a stretch seeing how he does not bathe.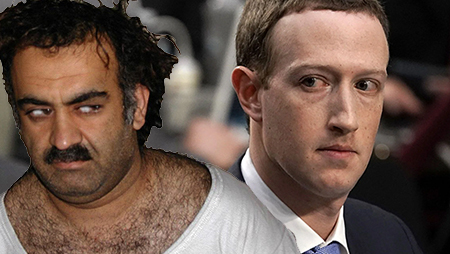 And so my friends, please take advantage of this weekly photo shop of the mastermind who planned 9-11 and resulted in the deaths of 3,000 innocent civilians by KSM (Khalid Sheik Mohammed).

*Note to self -must pick up a case of FACEBOOK For Dummies at Home Depot this week.

HAPPY 34th Wedding Anniversary Cory! October 10th, 2021!
I LOVE YOU BABY!
HAPPY BIRTHDAY Markey "J" Jowett October 11th, 2021!
Congrats to Pete and Noelle on the baby announcement.
They are expecting in April 2022. Grandchild number 4!
PLEASE Keep local Surfer/Musician Pete Kowalski in your thoughts and prayers throughout the year.
Finally PLEASE keep Kim Grondin in your thoughts and prayers.

Please Support ALL The photographers who contribute to
Ralph's Pic Of The Week every week for the last 16 years.
** BUY a HIGH RES Photo from any of the weeks on RPOTW.

Remember my friends... Surfing Heals All Wounds.
Pray for Surf. Pray for Peace. Surf For Fun.

Ralph






Yesterday- Greg Smith BIG ROCKS 42 Years Ago in NH.
(Below) This swell was one for the ages. I remember it well. From both surfing it and from shooting it. Greg was out was absolutely charging it. Look at this wave. Low tide and just dredging off the reef. Not for the faint of heart. Greg had NO fear this day. Or any day for that matter. BIG NH and BIG Hawaiian surf. He had no fear. Greg you were a unique individual. There was nobody like you, nor will there be anybody like you going forward.
Video frame grab by RALPH

*Click on the pic to see a larger version.



I kept a daily Blog on my CATCH A WAVE FOR MOLLY surf campaign, when I surfed every single day for 365 consecutive days. Click on the Banner above to read entries of my daily journey. There's some really interesting and true experiences
that happened during that year. Some of which are to this day, unexplainable. Some are just mind blowing. But all true.

I started on July 26th, 2010 and ended on July 26th, 2011.

Some rainy Sunday, pour yourself a cup and go through the journal. Pay close attention to the month of May in 2011. Read that month and let me know what you think of that. Be forewarned it will change you forever.