THE WEEK OF THANKSGIVING AND THE WILD BEAST FEAST
I know it's hard to read, but, the front of my tee shirt reads "WE SURF WE HUNT." I recently explained to you all in a previous Blog about my other life. In short, my life in the outdoors. I am an avid upland bird hunter. I hunt over pointing dogs. I have many friends who hunt and fish. And many in my family do both. It has been a tradition, that was passed down from our fathers to my generation, and now passed down to our kids. And by the sounds of things, our grandkids can't wait to join in on this longstanding family tradition.

Our first Thanksgiving in the new digs was quite successful. Our immediate family came by for the more traditional Turkey and all the fixings. My wife did an amazing job cooking and preparing the festive meal and it all turned out perfectly. And let it be known right here and now, that I would be completely and utterly lost without my wife, and her keen attention to detail, not to mention the many times she has totally bailed me out, in my feeble attempts to doing a quarter of the things that she does. She is truly an amazing wife, mother, and grandmother to our family. And she is without question a loving and wonderful friend to our close knit group of friends. And each and every one of them would back me up on this claim.

Cory is the best. I am genuinely blessed to have her as my life partner.

And the Sunday after Thanksgiving is our annual WILD BEAST FEAST. This year I was so distracted trying to organize my office/game room before our guests arrived, that I dropped the ball on my end of the bargain to prepare and cook the birds that our dogs and the bird hunters in our group had harvested.
We eat what we harvest. And this year has been an exceptionally good year.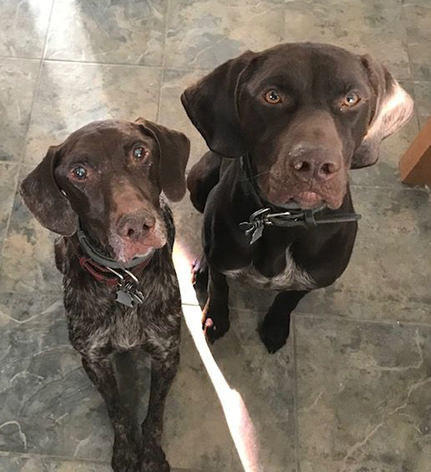 This is Patch and Zorro. Our father and son GERMAN SHORTHAIR POINTERS team. Patch is 12 yrs old, and Zorro is 2 yrs old. These dogs are incredible hunters and loving house pets. I would not hunt without a dog. I have said many times, "It's all about the dogs with me." I shall never tire of seeing one, or both of our dogs, slam into a point to let us know that they have made contact with the wild woodcock and or Grouse. I live for October. There's no question in our minds that these dogs and this breed is very special.

We've had German Shorthairs since Max was a mere toddler.

And speaking of toddlers, it was so nice having the grandchildren here at Thanksgiving. Avery, Brylee, Reighlynn, Paige, and newcomer Malia. We love them all very much. And I do mean all of us. We're all so lucky to have each other. And I'm sure we have not seen the last of Grandkids. Nope.
I'm pretty damn confident that there will be more babies coming.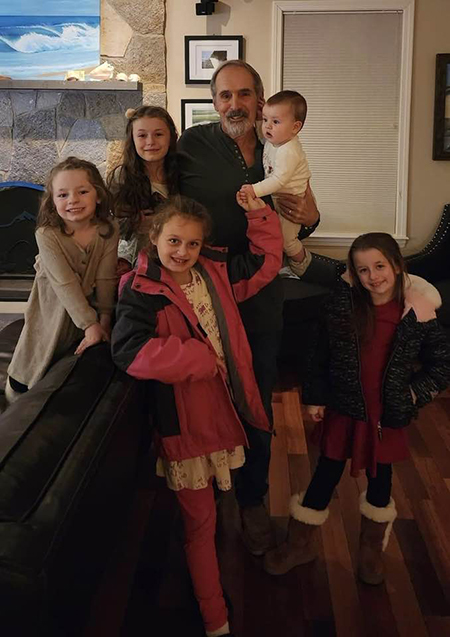 And I say, the more the merrier. And with the new digs, we have more than enough room for them all. The holidays are all about family and friends.
We can't wait to see what the new year will bring.

By now you should all be familiar with the term VFG (Video Frame Grabs). Because I shoot 90% of my video in 4K I have been relying more and more on the VFG. I mean why the hell not? The video at the top of the page was all shot in 4K. OCTOBER GOLD was shot entirely in October. If you recall, I have mentioned many times in the pass about my love for October. If you have not seen the video at the top of this page, you really should watch it.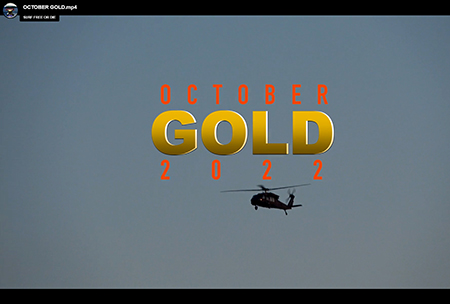 The surf never really got big, but it was very consistent, and it was for the most part, pretty damn clean. The local surfers are the ones I shot.




There are no pros or semi pros, just honest and good talented local surfers, surfing our local breaks. Truth be told, I'd much rather shoot locals than the paid pros. They (locals) all have such unique and creative surf styles.




And speaking of local talent. John Carden did the opening sound track at his recording studio right here in Hampton. He sampled a really groovy version of Marvin Gaye's HEARD IT THROUGH THE GRAPVINE. His studio SOUND MACHINE is a great little studio for all you musicians out on the seacoast.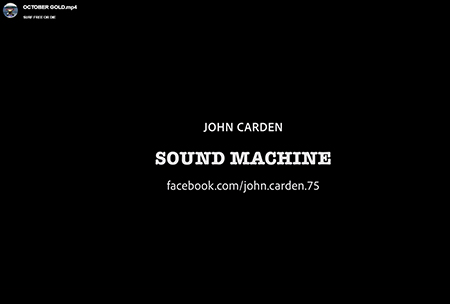 I also used my "Go To" Hendrix samplers Beautiful People. I love this CD.




Wonder why they never did another Hendrix sampler records. Their style of mix matching different Hendrix songs was is so good. I'm pretty sure the last 2-3 edits I did, I used their unique sampling techniques. If you listen to the Podcast at the top of this page you'll hear that I consider Hendrix songs more more geared to surfing than the Beach Boys. And I know I'm not alone.

THIS JUST IN. LOCAL SURF SHOP OWNER NEEDS OUR HELP.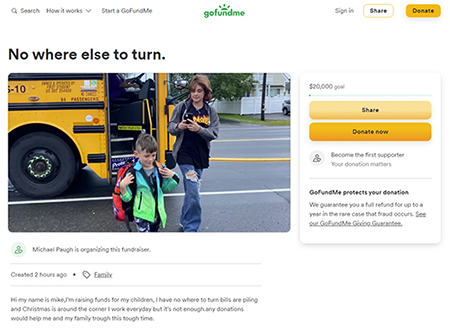 This is from Mike "Zappy" Paugh from ZAPSTIX Surf Shop

"Hi my name is Mike,
I'm raising funds for my children as I have no where else to turn. The bills are piling up, and Christmas is right around the corner. I work everyday but it's just not enough. This is very hard for me to do. Asking for help. But like I said, I don't have anywhere else to turn. So please, any donations would help me and my family get through this tough time.

Thank you,

Mike"

"HELPING FRIENDS HEALS ALL WOUNDS."




Another unknown from the Ed O'Connell files. Though I'm sure there's someone out there who recognizes this individual. Maybe it's you. Or maybe it's someone you know. Whoever this is, he's on a decent looking wave. And he is now immortalized on the Blog at Ed's Corner. Congrats Unknown Surfer. You can thank Ed for this pic. Photo by Ed O'Connell
*Click the photo above to see a larger version of Ed's Pic.

NOW FOR SOME LOCAL AND NATIONAL NEWS
The move is getting closer. They boys and girls have been working feverishly on getting the Old Pioneers ready to be the New Cinnamon Rainbows. This is one of those old time feel good Christmas/Holiday movies. My favorite Christmas movie is "IT'S A WONDERFUL LIFE." And this has the makings of a localized version of it. The Christmas/Holiday season is all about giving.




And this story is straight out the act of giving. Giving with Love and Respect. Stevie, Dave, Heather, Phil, and Caroline are the local players in this feel good story. But the real players are all of the volunteers who have devoted their time and skills to making this transaction happen. And all those who made such generous donations to the Go Fund Me Page. All of you who have helped will forever be in the good graces of the Cinnamon Rainbows family. They won't forget you.

THE PATRIOTS are now 6-5 for the season.
They lost to the Vikings on Thanksgiving night in what most people thought was Mac Jones best game this season. He threw for 380 yards. In fact, it was a career high for Mac10. If not for some terrible calls going against them they would have won that game. The non TD catch by TE Hunter, the non call of Dugger being held on the kick off return TD, the non Facemask call on Jones. And a few other blunderous moments. Running into the kicker that enabled the Vikings to score. It was all just too much.

And as a result, the Patriots are in Last Place in the AFC EAST division. The Dolphins are in first place, and the Bills are in second, with the Jets in 3rd place. It's hard to believe that the 6 time super Bowl champs are last in their division.




The one thing I do know is this guy did not lose that game on Thanksgiving night. No sirree Bobby. This guy played like a champion. Mac Jones put on quite a clinic that night. But the team fell short. This NO CATCH by Hunter that was CLEARLY a TD, was absolute BULL SHIT!




We're playing the BILLS on Thursday Night and unless the coaches have something up their sleeves things are not looking good. Another reminder (Ralph). We had 20 years of Glory. 20 years. Even the GREAT Tom Brady is having a rough year. It is after all, only a game. So why do we let it bother us so much?
Because we are FAN-ATICS. Go Patriots prove las Vegas wrong and beat the Jackasses on Thursday!


PIONEERS SAVES CINNAMON RAINBOWS
THANK YOU ALL WHO MADE SUCH GENEROUS DONATIONS BY HELPING CINNAMON RAINBOWS.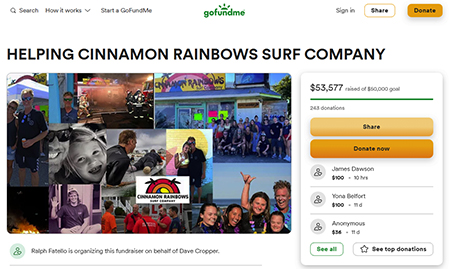 *Click on the photo above to make a donation

The HISTORY OF NEW HAMPSHIRE SURFING DOCUMENTARY. 58 years in the making.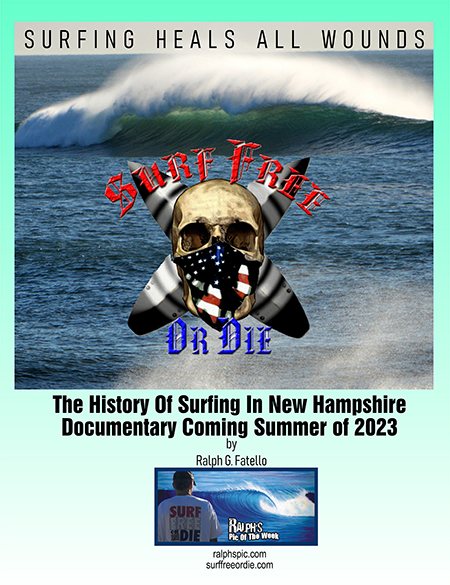 This should be ready by next Spring/Early Fall 2023. This has been 58 years in the making.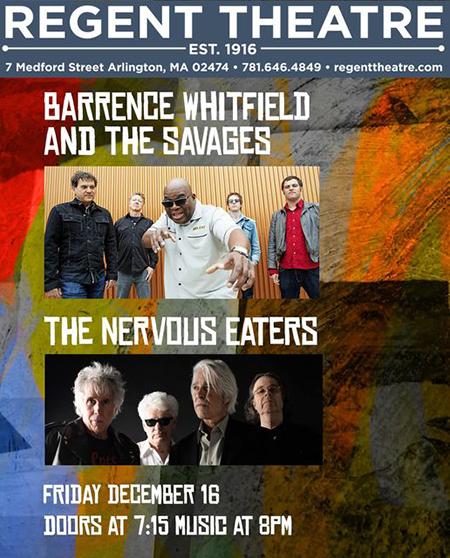 More friends of mine playing out in December that will clearly be worth the time and money to go see. The NERVOUS EATERS and BARENCE two GREAT Local Rock and Roll bands.

KSM Photoshop of the Week
This? This could have dire consequences. The USA Soccer Team playing the IRAN Soccer team. But damn, I did not know that KSM was coaching the Iranians. Though lets be honest with ourselves. Are any of you surprised? I just hope that WWIII doesn't break out if we (USA) wins. Futbol is not Football. GO USA! KICK THOSE IRANIAN BUTTS! Allah Arkbar my ass.

And so my friends,
please take advantage of this weekly photo shop of the mastermind who planned 9-11 and resulted in the deaths of 3,000 innocent civilians by KSM (Khalid Sheik Mohammed).
*Note to self -must pick up a case of used Soccer Balls at Home Depot this week.

HAPPY THANKSGIVING TO YOU ALL!
BEST OF LUCK TO CINNAMON RAINBOWS WHEN THEY MOVE INTO THE OLD PIONEERS BOARD SHOP!
GET WELL SOON Dave "CROP" Cropper!

GET WELL SOON Ryan Jackson NH2O!
Please keep local surfer Mike Keefe in your thoughts and prayers in the next few months. Keep fighting Mike!
Please keep local Surfer/Musician Pete Kowalski in your thoughts and prayers. SURFING HEALS ALL WOUNDS!
Please Keep local surfer Bill M. in your thoughts and prayers.

Please Support ALL The photographers who contribute to
Ralph's Pic Of The Week every
week for the last
18
years.
** BUY
a
HIGH RES Photo from any of the weeks on RPOTW.

Remember my friends... Surfing Heals All Wounds
.

Pray for Surf. Pray for Peace. Surf For Fun.


Ralph




Yesterday-GERRY LAW SUMMER OF 1977.
Gerry Law was a great photographer who lived and surfed in Southern Maine. He was also a pretty good surfer himself. Though there are little to no photos of him surfing. Thanks to Allen Bigbee, I was able to get this pic and post it here. So Gerry, if you happen to see this, you have Allen to thank for getting me the pic. I hope you're still taking photos and catching the occasional wave. Photo by Ron Freeman







I kept a daily Blog on my CATCH A WAVE FOR MOLLY surf campaign, when I surfed every single day for 365 consecutive days. Click on the Banner above to read entries of my daily journey. There's some really interesting and true experiences
that happened during that year. Some of which are to this day, unexplainable. Some are just mind blowing. But all true.

I started on July 26th, 2010 and ended on July 26th, 2011.

Some rainy Sunday, pour yourself a cup and go through the journal. Pay close attention to the month of May in 2011. Read that month and let me know what you think of that. Be forewarned it will change you forever.