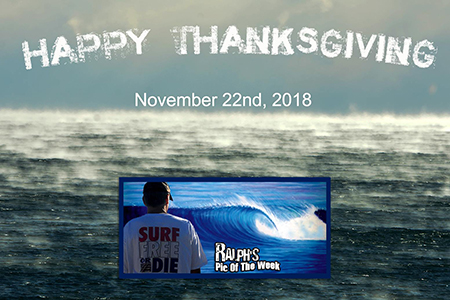 I hope you all had a wonderful Thanksgiving. I hope you all have something to be thankful for. Lord knows that I do. And I am reminded of them all every single day. I am truly thankful for all that I have. The people and pets in my life. From my loving family and dear friends to my loyal and faithful pets. I am forever grateful and thankful for them all. THANKSGIVING is a day for giving thanks. It can also be a sad and painful day for so many others out there.
Last week I received an email from a fellow surfer and devoted reader of this blog. His name is Mark. He and his wife Patty are members of our tight little seacoast surf community. This is what he wrote to me.

"I am counting on your saying that 'Surfing Heals All Wounds.' I need it to be true more now than ever!"

That was a concerning email if there ever was one. I knew something was up. And had plans on writing him back when he wrote me again.

" Ralph,

Any chance you can post this pic? This is my son JR at Malibu last year. He died 2 weeks ago of a drug OD. I miss him so much and can't let him go. My heart is so broken."




My heart sank as I read those words and looked at this photo.
Those of you who know me well and have been following this Blog for the last 14 years know that I lost my beloved nephew in June of 2014 to a drug overdose. It was devastating news to our family and close knit friends. My nephew was my sister's only child. It was crushing. There are no words to describe that kind of hurt. I was handed the responsibility of writing his eulogy back in 2014. That daunting task was something that I did not take lightly. I knew that my family and his sea of friends were wanting something to make sense of what had happened.

Reading Mark's email made it all come flooding back.

The darkness of addiction cuts deep and wide. I have a younger brother who is an addict. He too struggles each day. He's lost friends. And his nephew and he were close. But addiction? It leaves more questions than answers. There is much second guessing by all who were/are close to him. But the one thing that always surfaced during those dark days was this. There is nothing that anyone can do to stop this from happening. You give what you have, and then you give more. Love was never a question in cases like this. Love is the true healer of all pain. What I believe is that those lost souls did not OD intentionally. It was an accident. An unintentional suicide if you will. But knowing my nephew Michael, and his love for his family and friends, I can say with 100% certainty that he did not knowingly OD. He would not have put his mother and his family and friends through this much pain.

I don't know JR well enough to speak of his character. But I have to believe that he, like my nephew, passed away through an unintentional door where there was no way of returning. There was nothing anyone could do. Nothing.
If there was a way to hear their voices they would all tell us the same thing.
"I love you all. I never intended to cause this much pain. I'm so sorry for having done this to you, all over a simple high." It's that high that gets them all. That narcotic high. It's what has my brother. It's what had my nephew. And it is exactly what had JR. And nothing out there can compare to that high.

Once it has you, it has you for good. Or until you stand up to it and stop it.

It can be done. There are many out there who have beaten it. It can be beaten. But only when each individual addict wants to fight it and beat it. It can be done. I know this first hand. I dealt with addiction back when I first came home from Vietnam. I had PTS and didn't know what was wrong with me. So I dulled the pain the only way I knew how. Substance abuse. It was the easy way to deal with it. That darkness is real. I know her only to well. She is real.

But I woke up one day, walked over to my calendar and wrote with a black sharpie "I QUIT!" And just like that, it was over.

I have long since been sober over three decades now. I do not drink or do any kind of casual drugs. I like being sober. I do not have a problem with any of my family or friends who drink or smoke pot. I'm fine with being around it. And I know that I'm not the norm. I'm a headstrong Marine, and once I make my mind up to do something, I do it.

I don't turn my back on anyone dealing with addiction and or depression.

Because they go hand in hand. That darkness can smother your very soul if you let it. The key is up to each and every individual to want to do something about it. Like I said, it can be done. You can beat this. You are not alone.

Getting back to Mark's original query about "SURFING HEALS ALL WOUNDS" Look, I know it's just a metaphor. Surfing can't physically heal you only time can do that. But because we're surfers, we have an edge on most people who are suffering from depression and sadness. The ocean saved my life. Surfing saved my life. The waves and the salt air and saltwater does have a healing affect on your body, mind, and spirit. So yes Mark, surfing can help you and Patty. Both of you have always let the ocean into your veins. It's become a part of you. The sadness and loss you both feel is normal. Let your emotions run their course. Don't hold back. Let it all out.

And then when you feel like it, paddle out. Sit there on your board and feel the rhythm of the sea beneath you. Talk to God, or Jesus, or Mohammed, or whatever it is you believe in. Talk to them. But most importantly talk to JR.
He is always going to be there. Look for signs in the water. In the sky overhead. In the sea animals around you. They are out there. You just need to open your eyes and open your heart.

During my role as Commander from 2001 to 2014 at the AMERICAN LEGION in Hampton, NH. I have had the honor and the privilege to speaking with Gold Star Mothers, Fathers, and wives. All of them having lost their loved ones. I'd end each of my speeches year after year by promising them, that no matter what happens going forward, that we will ALWAYS REMEMBER YOUR LOVED ONES.

You are going to have to do the same. Your pain will lessen. Not today. Not tomorrow. But sometime in the near future. You will feel happiness again. You will feel love again. And you will surf again.




Keep paddling Mark. Keep paddling my friend. Keep paddling.

Now for something a little lighter, and yes, much sillier.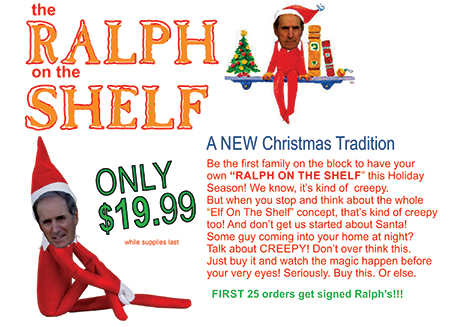 "Surfing, Love, and Laughter Heals All Wounds."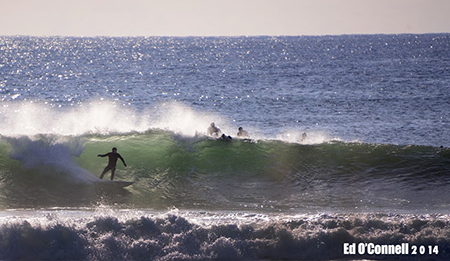 This week's ED's Corner pic is Johnny Meehan from March of 2014. Ed was notorious for those long back lit shots. He captured this spot better than any of us. He took many photos of Johnny. In fact, some of the best ever pics I've ever seen of Johnny at this place was taken by Ed. Photo by Ed O'Connell
*Click the photo above to see a larger version of Ed's Pic.

Now for Some Local, National and International News
The death toll from the fires in California keeps rising with every new day. The families who have lost everything have also increased. Rather than Blog about the negative affects from the fire, I thought this might be more appropriate.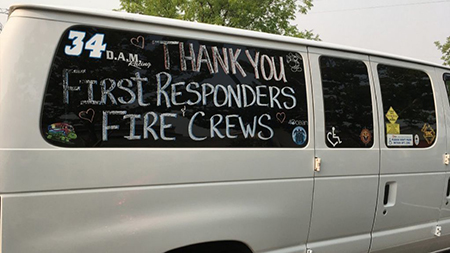 A lot of the firefighters lost their homes as well.




They missed Thanksgiving fighting these fires.


KSM Photoshop of the Week
What if KSM wasn't a terrorist? What if he were a descendant of the American Indians during the First Thanksgiving? Can you picture him sitting there accepting food from the Pilgrims?
Nah neither could I.




And so my friends, please take advantage of this weekly photo shop of the mastermind who planned 9-11 and resulted in the deaths of 3,000 innocent civilians by KSM (Khalid Sheik Mohammed).

*Note to self -must pick up a case of Cranberry sauce at Home Depot this week.




The DVD's ARE IN! We are taking pre-orders via email. The much awaited All Women Surf Movie of the ladies and girls of the Northeast will be available at all the local surf shops this week and Online. To order yours just send me an email. ralph@adlantic.com or send a check for $20.00
made out to ADLANTIC and send it here:

ADLANTIC
c/o OC Studio Suites
703 Ocean Blvd Suite C-4
Hampton, NH 03842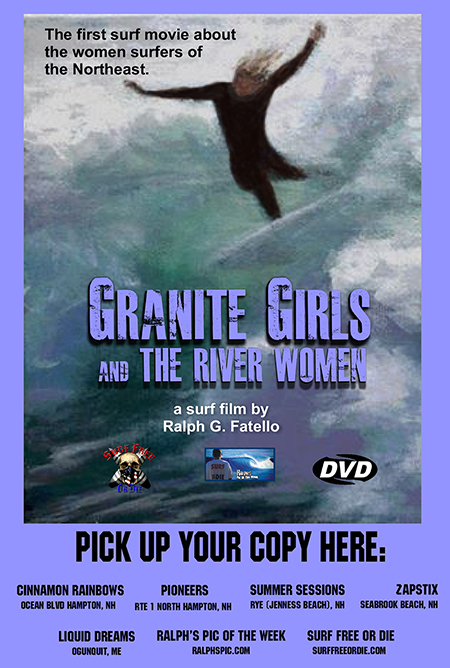 REST IN PEACE JR.
CONGRATS to Ali and John Barazza (Savastano)
on the birth of baby boy Callan!
HAPPY BIRTHDAY FRANK GRONDIN December 7th, 2018!

FYI Lenny Nichols is looking for someone or someones to take over the ESA-NNE District. Please contact Lenny Nichols by calling his cell (603) 944-2418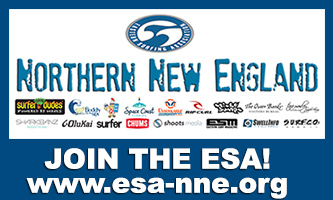 Please Support ALL The photographers who contribute to
Ralph's Pic Of The Week every week for the last 13 years.
** BUY a HIGH RES Photo from any of the weeks on RPOTW.

Remember my friends... Surfing Heals All Wounds.
Pray for Surf. Pray for Peace. Surf For Fun.

Ralph