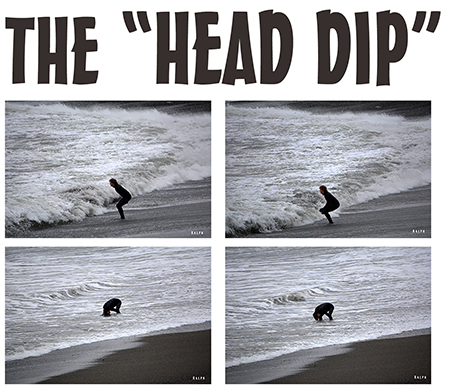 These are the kinds of things that I see when I'm taking photos and video.
I watched this guy run down to the water's edge (without a board) and then do this. I'm not exactly sure what he's doing, but I knew that if you're gonna do something like this, and I have my camera with me? Yeah, I'm taking your photo. Because my friends this is what I do. I'm working here.

And I document what ever I see that I feel is either Blog worthy, of just plain beautiful. This sequence is just silly Blog filler. I called it a "head dip" because of the surf term that is used when some one is riding a small wave and they stick their head under the lip. Not really getting tubed but more like getting a mini rinse under the shower-head. But this? I don't know.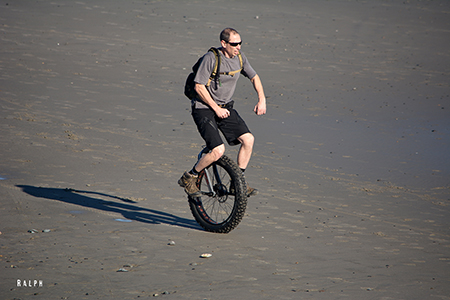 And on Thursday the sun came out, and the air temps soared up to 48 degrees. So why not get on your short sleeve tee shirts and shorts, and get the old unicycle out? Hell it's basically circus weather. I was standing at the entrance of 10th street talking with a friend as I was shooting the surf when this guy rolled by me. Again, if you're gonna ride a unicycle on the beach in front of me? I'm taking your picture. Not even gonna second guess it. I'm pointing my camera at you and snapping away. The only thing that would have made this a better shot is if he had fallen into the wet sand.

Now is that so wrong? I'm just doing my job here people.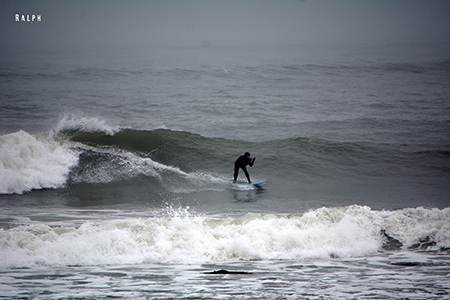 This is Tyler Moore giving anyone within his sight the "Double Bird". Yup, he's flipping off anyone and everyone who happens to see him surfing. There's not a single surfer I know that isn't a character of sorts. Everyone has their own surf style, and some of the more notable characters are so unique that they stand out from the crowd. Tyler Moore is one of them.

I have seen Tyler take on some of the biggest surf we get around these parts and it's usually when he is alone. He will think nothing of paddling a few miles out from the coast to surf some remote offshore ledg,e and get his ass kicked and have that be one of the best times of his life.

Crazy you're thinking? Probably. I mean we're all crazy for doing what we do. But Tyler? I can't help but crack up when I see him take off on a bomb and start yelling and then give the double F*** You to anyone who happens to be paddling by. I remember the first time he flipped me off. I was shooting him as he got closer he started to give me both fingers. At first I thought "Is he upset with me?" And then I realized that this is what he does on most of his waves. He flips you off. Ha ha. Like I said, Tyler cracks me up.




If you all recall the Blog I posted about head injuries a few weeks ago, you will remember that one of them (Markey J) was the nastiest of the bunch. He had a gash in his head that basically had his brain looking back at us winking. Yeah it was graphic. And honestly when I saw it, I thought the worse. There's no way he's gonna come back as quick as he did. But then again, Markey is another character that is in that " Unique" column.

There's nobody like Tyler and there's nobody like Markey J. I mean he was back out there in 10 days. Ten days after having his brain exposed. 10 days after making people faint and or vomit from looking at that gash in his head. But he just laughs it off.

As you can see, he's taking off on a bomb here. Grabbing a rail and just charging into the mayhem. Dammed if he does and dammed if he doesnt. There's a sequence in the gallery that shows the following three shots after this one. Suffice it to say he had people scrambling to get the hell out of his way. That's a big wave and a big board and he's not slowing down for anyone.

He looks like a demented Sam Elliott at the Battle of Gettysburg.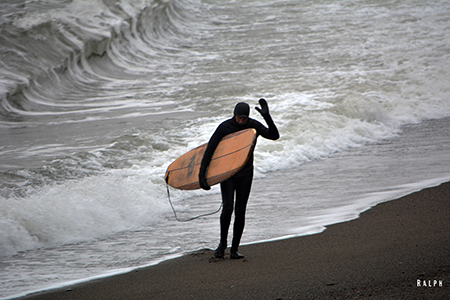 Anyway, as you can see he made the wave and nobody got hurt. Well, maybe a few feelings were hurt out there, but nobody broke any bones, or lost any blood. He's waving me off to acknowledge my presence. There are a few people in my life, that I know I could count on, if things ever got heated, and I needed some physical back up. Markey J has always had my back. And that's a good feeling to have in this crazy ass world we all live in.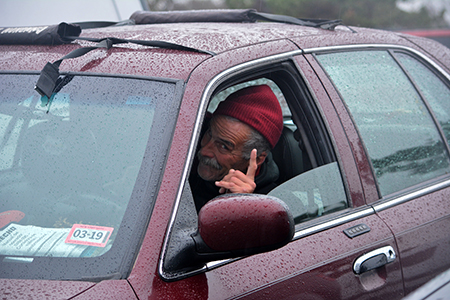 Here he is showing the scar-less head section where just a few short weeks ago he was showing us all the inside of his cranium. He had the "inverted V" scar for a few weeks but that has all but faded. I jokingly called him "Markey V" the other day. He's obviously got a head of steel. I love that guy.

Looking for a cool Christmas Holiday store to shop on Cape Ann? Check this cool little Home Decor shop called THE DOVE. *See the full ad down in the sponsor section. Our dear friend Nancy Martin runs this cool store.

The DOVE is located in Rockport, MA on 4 Dock Square.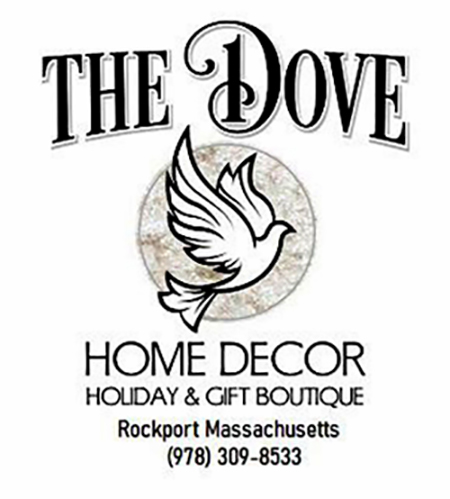 The DOVE is the Perfect Holiday Store.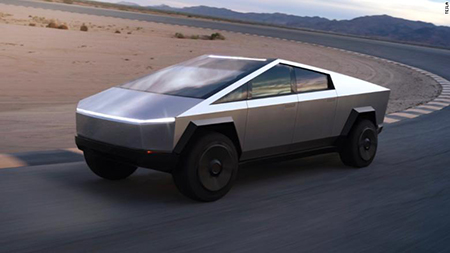 Have you seen this thing? I swear it looks like something a 3rd grader designed with Crayons. TESLA Cyber Truck. Ready for combat. Nope.

So it's Thanksgiving this coming Thursday.

And I don't know about you, but I have much to be thankful for:

I'm thankful for my wife and my close knit family.
I'm thankful for all my close friends.
I'm thankful for my good health and the good health of my loved ones.
I'm thankful for our loving pets.
I'm thankful for our overall security. Both at home and abroad.
I'm thankful for all the good there is in this world.
And I'm thankful for recognizing all the bad there is in this world and really thankful for those who are trying to do something about it.
I'm thankful for our great military and our Veterans.
I'm thankful for our police, firefighters, and EMT's..
I'm thankful for those who work in the medical fields.
I'm thankful for those who are serious educators.
I'm thankful for all the civil servants.
I'm thankful for those who work behind the scenes to make others lives better.
I'm thankful for all the wonderful memories I have of those who are no longer with us, and I am forever grateful for having them be in my life when they were with us.
I'm thankful for the little things too. Like heat and air conditioning.
I'm thankful for my clients (Adlantic) and sponsors of this Blog.
I'm thankful for friends who tip me off to let me know there's snots in my nose when I'm shooting the surf in the cold weather.
I'm thankful for the music and comedy that fill our hearts with joy and laughter.
I'm thankful for my Jeep RUBICON.
I'm thankful that I am still able to play my guitar, paint waves, write every week, take photos, and make videos.
I'm thankful that I can still make people smile and laugh.
I'm thankful for those who can still make me smile and laugh.
I'm thankful for being able to see and smell both the ocean and the mountains up north.
I'm thankful for the abundance of wildlife that swim in the seas, run and fly in the woods.
I'm thankful that I am still able to remember all of the good times I've had in my life as well as the sad times.
And finally, I'm thankful for God. Who made me, and everyone and everything else in this great world. For that, I am forever Grateful.

"Giving Thanks Heals Wounds."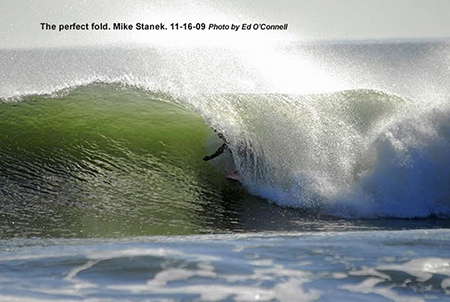 I've always loved this pic. Mike Stanek owned this spot. This was taken 10 years ago. Photo by Ed O'Connell
*Click the photo above to see a larger version of Ed's Pic.

Now for Some Local, National and International News
Was there a Quid Pro Quo? According to this man, the answer is YES. Ambassador Sondland. He said it under oath.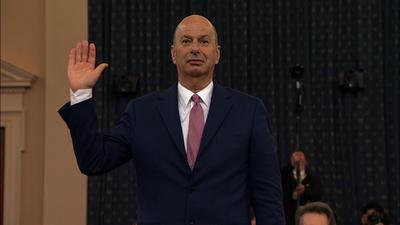 Here's the list of who's who House Impeachment witnesses.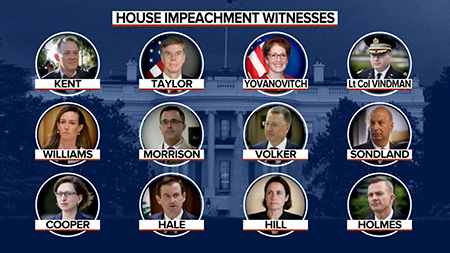 The testimony of Fiona Hill was pretty impressive.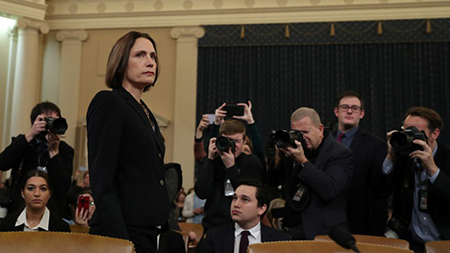 She is just one more nail in the coffin of this impeachment.

Meanwhile across the pond...Prince Andrew opens mouth and inserts foot. Really Prince? WTF???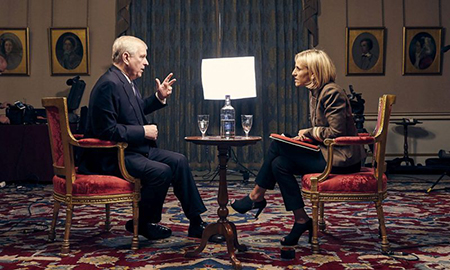 I guess he's stepping down from the Royal Family Business.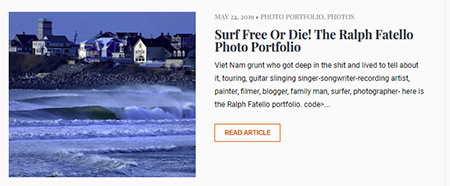 ESM (Eastern Surf Magazine) using a READY MAG format did the Best of Ralph's Pic. And while they couldn't possibly use everything thing I've ever done, they did manage to put up some 50 pics of mine, plus two videos. And I was truly humbled by their intro. Mez said some nice things about me. CLICK ON THE IMAGE ABOVE TO SEE THE WHOLE Spread.

COMING FATHER'S DAY 2020.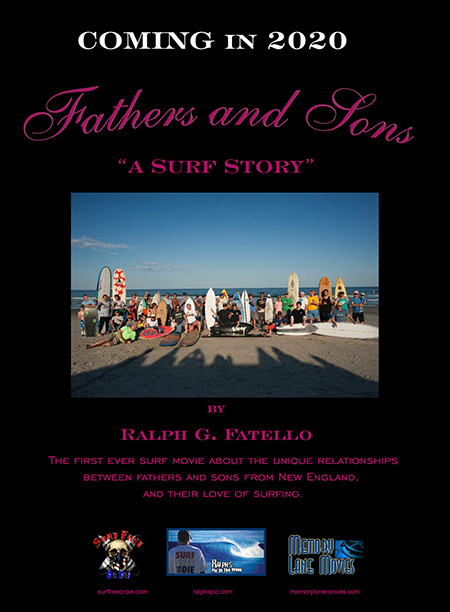 While I was making the GRANITE GIRLS video I came up with this project and concept. It's never been done before. As hard as that seems to be. I'm onto yet another never been done before Surf Movie concept. This will be an overview of Surfer dads and their sons. It's a work in progress and I'm hoping to get as many dads and their sons as possible in this movie.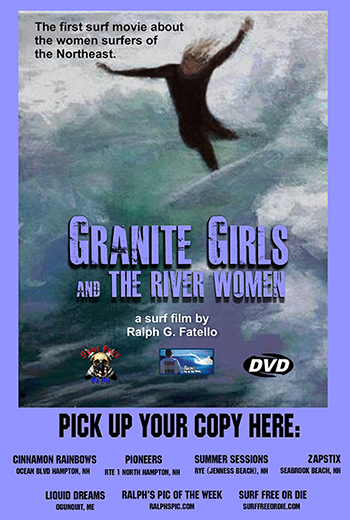 The DVD's are available at all the local surf shops. Or by
sending me an email. ralph@adlantic.com or send a check for $20.00 made out to ADLANTIC and send it here:

ADLANTIC
c/o OC Studio Suites
703 Ocean Blvd Suite C-4
Hampton, NH 03842

Or RENT or BUY it Online. You have spoken and I have listened. You don't have a DVD player so I made it available Online. Watch it on your Smart TV, your computer, or your cellphone! I can't make this any easier my friends.


GRANITE GIRLS and The RIVER WOMEN from Ralph's Pic Of The Week on Vimeo. NOW AVAILABLE on VIMEO ON DEMAND.

KSM Photoshop of the Week
This week's news about Prince Andrew reminded me of this pic
I had hidden away in the vault. I was waiting for that rainy day before I posted it. The day that the Prince, The Sheik, and
Jeffrey Epstein got together for some underage shenanigans.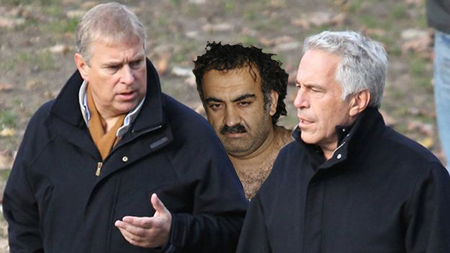 And so my friends, please take advantage of this weekly photo shop of the mastermind who planned 9-11 and resulted in the deaths of 3,000 innocent civilians by KSM (Khalid Sheik Mohammed).

*Note to self -must pick up a case of Barbie Dolls at Home Depot this week.


REST IN PEACE Jake Burton.
HAPPY THANKSGIVING!
HAPPY HOLIDAYS!
PLEASE Keep longtime NH Surfer Greg Smith in your Prayers.

Lenny Nichols & Colin Madden
Co-Directors, NNE District
Eastern Surfing Association
www.esa-nne.org
@esa.nne.surf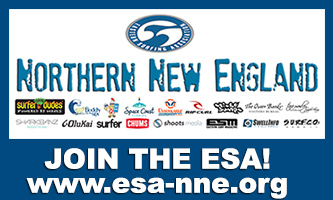 Please Support ALL The photographers who contribute to
Ralph's Pic Of The Week every week for the last 13 years.
** BUY a HIGH RES Photo from any of the weeks on RPOTW.

Remember my friends... Surfing Heals All Wounds.
Pray for Surf. Pray for Peace. Surf For Fun.

Ralph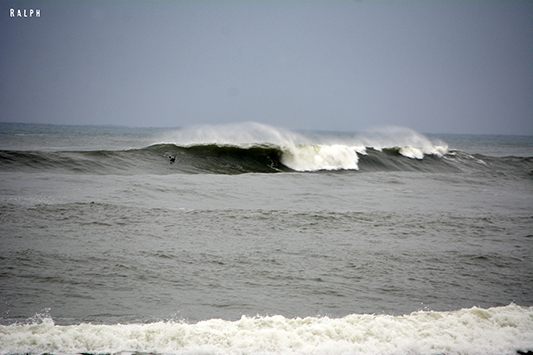 (Above) I was surprised this guy passed on this beast.
NOVEMBER NOR'EASTER Tuesday November 19th, 2019.
Photo by RALPH *Click on the photo above to see the whole gallery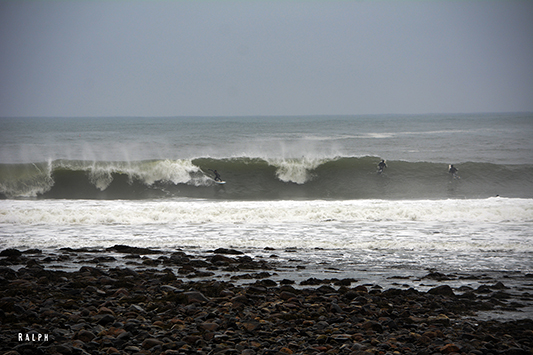 (Above) With enough speed Kainalu Nichols was able to get around that section. NOVEMBER NOR'EASTER Tuesday November 19th, 2019.
Photo by RALPH *Click on the photo above to see the whole gallery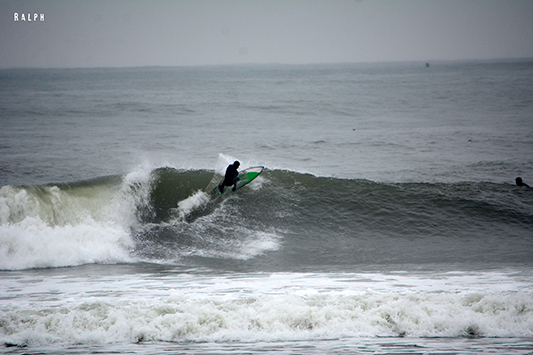 (Above) I was surprised at how many waves Jake Davidson was catching.
NOVEMBER NOR'EASTER Tuesday November 19th, 2019.
Photo by RALPH *Click on the photo above to see the whole gallery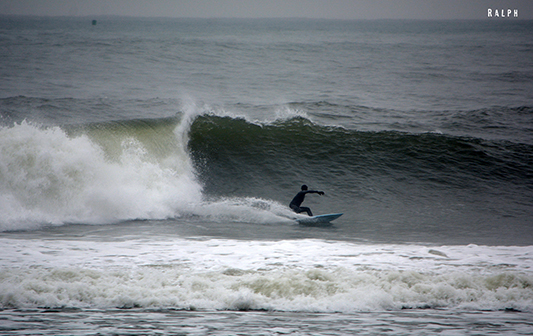 (Above) And Kai was getting his share as well. Hard to stop the youth of NH.
NOVEMBER NOR'EASTER Tuesday November 19th, 2019.
Photo by RALPH *Click on the photo above to see the whole gallery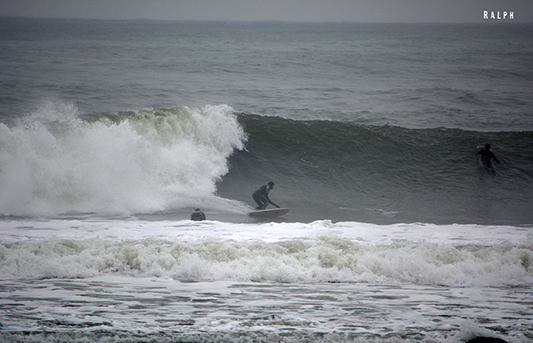 (Above) This could be Brian Avantes. Problem is it was so dark and rainy it was hard to tell who was who out there. NOVEMBER NOR'EASTER
Tuesday November 19th, 2019. Photo by RALPH
*Click on the photo above to see the whole gallery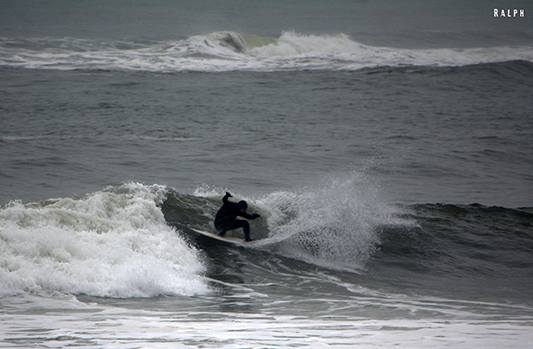 (Above) I managed to get a few of Max before he went to work.
NOVEMBER NOR'EASTER Tuesday November 19th, 2019.
Photo by RALPH *Click on the photo above to see the whole gallery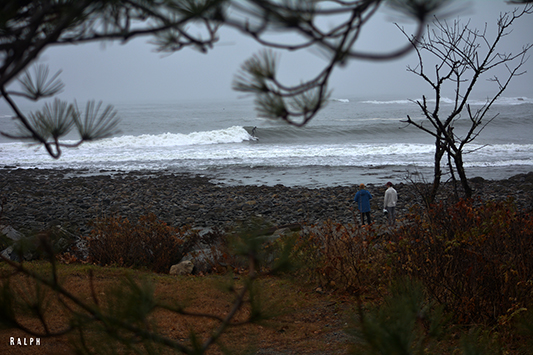 (Above) I like this angle and shot when it all comes together.
NOVEMBER NOR'EASTER Tuesday November 19th, 2019.
Photo by RALPH *Click on the photo above to see the whole gallery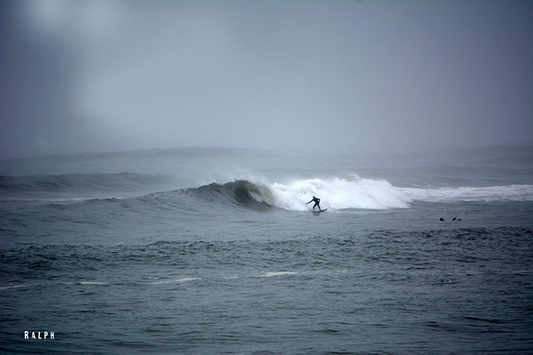 (Above) The other spot was having it's moments of glory too.
NOVEMBER NOR'EASTER Tuesday November 19th, 2019.
Photo by RALPH *Click on the photo above to see the whole gallery