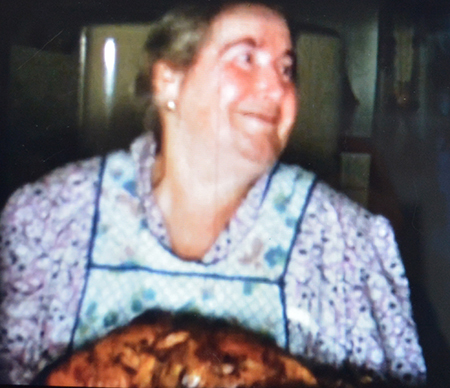 I can look at this old 1950's 8mm frame grab image, and in my mind, I am back there on Warren Street, in Lynn Mass, at my late grandmother's home for Thanksgiving. This is Maria "Noni" Fatello. She was an amazing woman, and her story alone is worthy of an entire Blog post. Suffice it to say, she was an incredible cook. "Mangia Ralphie Mangai!" She couldn't speak English, but she knew how to communicate through our eyes and stomachs.

Every Thanksgiving we ate like Italian families eat. Round after round of
different dishes. The soup, the antipasto, the pasta, and meatballs. And finally, the turkey. With all the traditional fixings. It was a feast for all of us.


Noni was the best cook. I can remember as a little boy watching her roll the dough by hand in the kitchen. She would cut them up and make soup from the millions of tiny squares. Then of course her own sauce and pasta. It was simply something out of the history books. Like a scene out of the Godfather. We all ate like kings. And God forbid you stopped for any reason and she spotted you. She would come with another helping as you groaned and loosened your pants and belts. The noise from all of my uncles, aunts, and cousins would fill the air. Along with a constant aroma of fresh dishes.




This is my late mother Eva. She already had five of the six kids she would give birth to in this 8mm frame grab. We spent every holiday at Noni's. That all ended in 1968 when Noni passed away. From that point on we would spend Thanksgiving's at our home in Beverly, MA.

New traditions would begin at our old home in Beverly. Wonderful times
and amazing food that my mother cooked and baked. Noni was a great cook, but my mother was just as good. The transition was easy to make. Not so much for my cousins, who's mother's didn't have the same culinary talents in the kitchen as my mother did.




My late father Gus would always carve the bird on Thanksgiving. I actually bought that electric knife he's using for my mother at Christmas. My dad would tape the blade with masking tape when the blades broke. I think I ended up buying her a few of those over the years.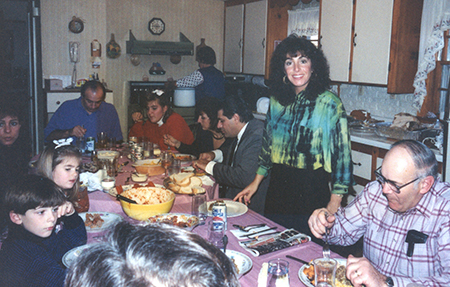 A scene from my mother's kitchen on Thanksgiving. God I wish I could go back there for just one day. Sigh.

Once our kids were old enough to travel we would all drive down to Virginia and spend Thanksgiving at Cory's father's farm. Those were wonderful memories. We would all gather in this old chapel and everyone from the valley would bring food. It was so much like a real traditional Thanksgiving. Those were some of our fondest memories of Thanksgiving.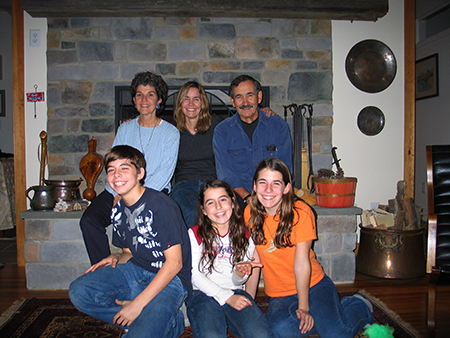 This was the last Thanksgiving we had in Virginia when Jerry was still alive.
The year was 2004. He passed away suddenly the following year. We continued to go down the next couple of years, but it was never the same.
JoEllen eventually sold the farm and moved out west.

Once again we found ourselves without a family gathering.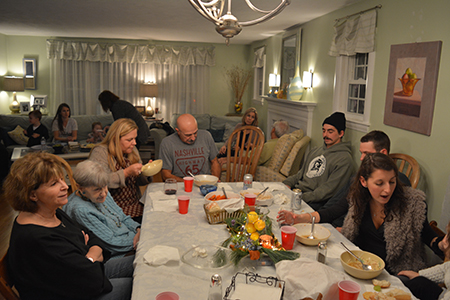 That all changed when my sister Donna decided to carry on the Thanksgiving Tradition. For the last 10 years or so, we all gathered at my sister's home.




Donna and Michael did a great job catering to the hungry Fatellos and
Baldassaris. I always enjoyed the large gatherings. And so did our family. We have some family and friends who prefer to be alone at the holidays. That's not for us. But to each their own. Some folks like it loud and some like it quiet.

But now in the Year of COVID, we are once again forced to regroup. The Governors of both Mass and NH have implemented new strict policies. I personally think it's over the top. The orders to stay home at Thanksgiving and yet you are FREE to gather in masses at stores the very next day during BLACK FRIDAY? That's BS. But then again, I'm not running the country. So rather than deal with these new COVID policies, we are staying home.

Just our immediate family will be getting together. The same family members that we are around week after week. We will have Thanksgiving here.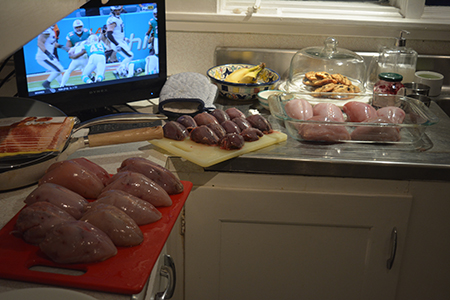 And as you can see, we have a REAL Thanksgiving at our home. All of what you see above was harvested by myself, my son, and our dogs. The only thing missing from our Thanksgiving will be some local Indians. Before you gasp at the word "Indian" I happen to know a few who prefer to be called Indians. After all the meaning of INDIAN is indigenous peoples of North, Central, and South America. Maybe we can borrow the old wooden Indian mascot from the local HS Winnacunnet. I mean now that those two white crusaders helped get rid of those long standing mascots and traditions here on the Seacoast.




As good as my Noni and my mother were in the kitchen, my wife Cory is equally as good. I know she's looking forward to this smaller gathering of just immediate family this year, and for that alone I too will look forward to making this a memorable day in our lives. Happy Thanksgiving everyone.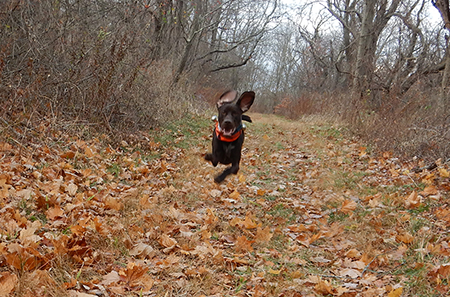 My friends, this is our Flying Zorro. Our 7 month old German Shorthair.




And this? This is my knee after Zorro ran into me at full speed less than 45 minutes after the photo of him running was taken. Tweaked my MCL. I'm on crutches and taking meds for the pain. And that pain is pretty severe at times.
He was doing so good too. But that's the price of being an Outdoorsman.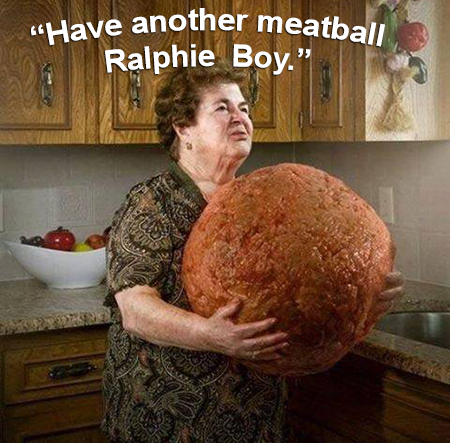 My late grandmother and late mother used to say this all the time.
In fact, that's a line I wrote in one of my earlier VINNY songs. The title?
MAMA MIA you can hear a sample of that song right here. Just click on the image below and look for the song samples.





"FORGIVESS AND GIVING THANKS HEALS ALL WOUNDS!"


This week's Ed's corner is Adam Coates. This pic is from the same session as last week and the week before. I remember watching Adam, Max, and Jared out there tearing it up while holding their own against the super talented Frankie Walsh. I must have footage of this session somewhere.
Photos by Ed O'Connell
*Click the photo above to see a larger version of Ed's Pic.

Now for Some Local and National News

The strange world of politics knows no end. This is Rudy Giuliani this past week during a press conference. That shit running down his face? Yeah, that's hair dye. I mean Good Lord Rudy. What in God's name are you doing and thinking? The whole reason for your press conference is completely unfounded but to literally have a meltdown while live on TV? Look, when you were mayor of NYC after 9-11 you had boatloads of credibility. But your recent status in the Borat movie and now this? I think you need a vacation. Time to wipe that shit off your head and re-group.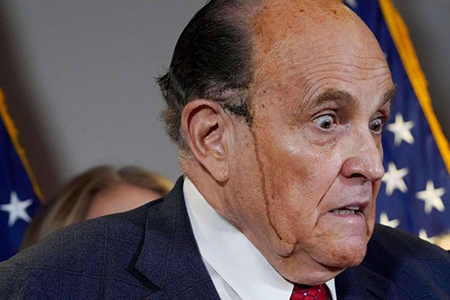 This is not a good look for you. Defending 45 is one thing, but the whole election results? It's not happening. He lost. It's over. The people have spoken. He lost the popular vote and he lost the electoral vote. It is over. The only good news for the GOP is they still hold the majority in the Senate. The GOP certainly has changed in the last 157 years like when this man was president.
Old Honest Abe Lincoln was a republican president. The 16th president to be exact. I bet there's some youngsters out there who didn't know that.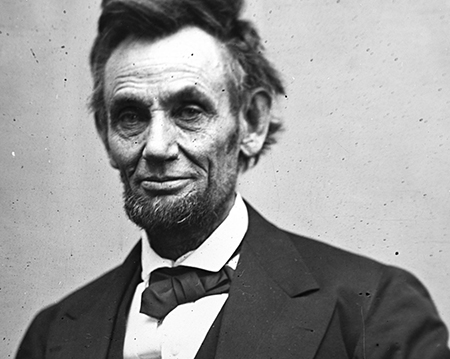 I don't know about you guys, but Abe was only 56 years old when he died. He looks more like he's 86 years old in this photo.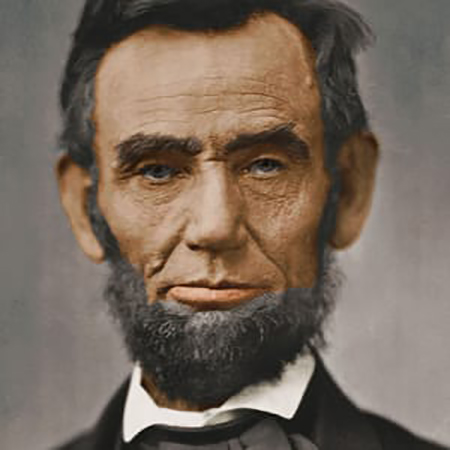 And in this one, he actually looks like he's dead. Geez, this colorized version makes him look worse. Yikes.

We just passed the 157th anniversary of the Gettysburg Address. November 19th, 1863 he spoke in front of 10,000 people at the battleground of the most infamous battle of the entire Civil War. July 1st, 2nd, and 3rd, 1863 the Battle of Gettysburg was the turning point of the war. The south had lost that battle and never fully recovered. Lincoln went back less than 5 months after the battle to speak. He was known to have a high pitched, and a really soft voice. And he spoke without a PA system. How anyone could hear him is a mystery. I suppose the newspapers printing his speech was what propelled those poignant and heartfelt words into the history books.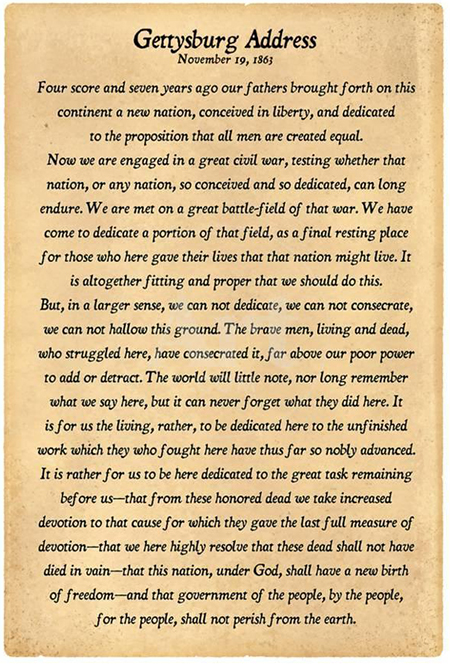 Pretty powerful words. 157 years ago this last 11-19-20.


This pic above was taken exactly 10 years ago on this date. The day I brought little Patch home. I remember this so very clearly. Oh how I love this dog. I remember every little detail about that day and that trip to Maryland to pick him up. This was during my Molly campaign where I had to surf everyday for a year in memory of Molly Rowlee. I had caught my wave that day before and drove down to New York to visit the brother of my late best friend Joe Somogyi. I visited with is brother Steve. Then drove to Maryland and got a hotel room. The next morning I got up at 6:00AM and met with the breeder. I met patch for the first time and drove home. I got home by 4:00PM and the family was waiting.




Here's Noelle with Patch that afternoon. I went and caught my wave right after taking this photo. To think that was 10 years ago is mind blowing. Patch is still doing great as is his son Zorro. This day changed our lives forever. 10 years ago today.

Speaking of yesterday...this is a photo from 31 years ago.
Click on this image below to see and read this from the NEW METRONOME magazine. Thanks Brian Owens!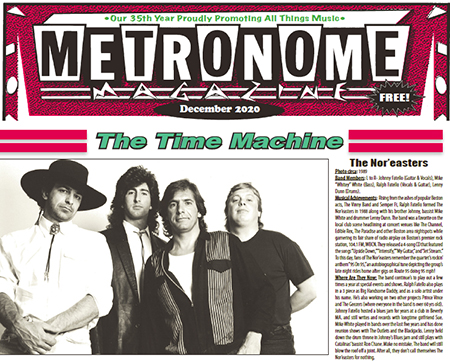 We are all getting older...wait what? These are the Stones?




Holy crap boys! See this is why Photoshop is such a cruel piece of software if fallen into the wrong hands.

KSM Photoshop of the Week
Now who among us knew that KSM or a close relative was present at the Gettysburg Address? Because I will tell you right now, I did not know. But I will also say that I am not at all surprised. That is to say, I am not at all surprised that I would Photoshop him in this historic painting. Damn you Khaliddy!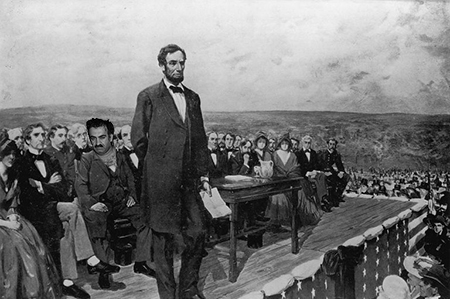 And so my friends, please take advantage of this weekly photo shop of the mastermind who planned 9-11 and resulted in the deaths of 3,000 innocent civilians by KSM (Khalid Sheik Mohammed).

*Note to self -must pick up a case of LINCOLN LOGS
at Home Depot this week.




Happy 60th Birthday to Barbara Savastano! We did a drive by parade last Sunday November 15th, 2020.

Here's a sneak peak of the cover of my book coming Next Summer 2021! Pretty excited about this one. I'll keep you posted.




REMEMBERING JFK Assassinated 11-22-1963.
HAPPY THANKSGIVING November 26th, 2020!
PLEASE Keep 97 yr old Frank Grondin in your thoughts and prayers, as well as Chuck (Kim's dad) and Mrs Berardini (Tony's 99 yr old mom) in your thoughts and prayers. We'd all love to see her make it to her 100th Birthday in December. She's a fighter, but she could use some help. Your prayers can help. Thank you.
PLEASE Keep longtime NH Surfer Greg Smith in your Prayers.

Please Support ALL The photographers who contribute to
Ralph's Pic Of The Week every week for the last 16 years.
** BUY a HIGH RES Photo from any of the weeks on RPOTW.

Remember my friends... Surfing Heals All Wounds.
Pray for Surf. Pray for Peace. Surf For Fun.

Ralph