This Pic Was taken with my iPhone.
I meant to post this pic last week but with all the Veterans Day posts it kind of got lost in the shuffle. This was the day before the full moon. Couple of things to point out. Because so many people commented on social media about this pic I feel as though I should explain how these cool affects came to light. First and foremost, we have a streetlight at the end of our driveway. So with the near full moon combined with the street light, it created this fake light source with the real like source. What you see is almost a surreal looking studio like backdrop. It was completely unintentional. Truth be told, I was taking our eldest dog out for his hourly bathroom break.

When I stepped out onto the front stairs I looked up and saw this cool looking image unfold directly in front of me. I had Patch on a leash and I gave him the "Whoa" command. That means don't move. Freeze in place. Patch is 12 years old, and he knows that command like the back of his paw. So I snapped two quick pics, and didn't think anymore about it. After I came in, I pulled out my phone to send a quick text to a friend, when I looked at the pic I just shot. and was genuinely surprised to see the pic. So like a good little Social Media Junkie, I immediately posted the pic. Within seconds I had 50 plus likes. Before the day was through I had over 300 likes.

You know, say what you want about these popular little i-Phones, but damn these phones take pretty good pics. Not to mention the absolute ease of use and convenience. Name one person you know, who does not have one. Go on, I'll wait. Suffice it to say, everybody has one. We'd be lost without them.

This pic is now a strong contender for getting printed and hung on one of our many empty wall spaces. I'll always remember it because I was with Patch when I took it. And I know that someday in the near future, Patch will be gone, and this pic will be another reminder of his time spent with us. All of of us pet owners out there know that drill. We know it only too well. Our pets get ripped off when it comes to living a good long life like most humans get to do. I know I'm not alone when I say, that there are a few humans out there who should live the life expectancy of a dog. Am I right people? Damn straight I am.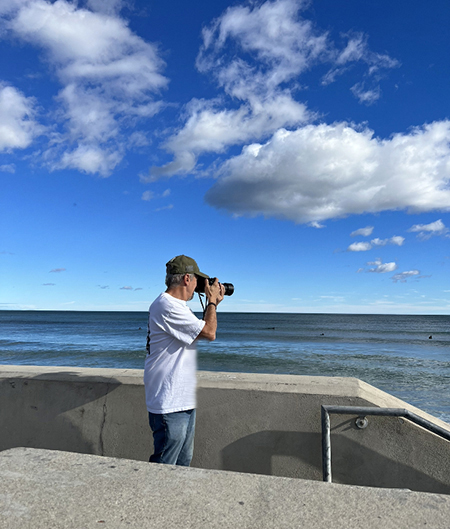 Summer returns to New England on Saturday November 12th, 2022.
It was like a summer day at the Wall yesterday. Everyone was out in tee shirts and shorts. People were surfing, riding their bikes, and just taking summer walks. It had to have broken records for the warmest day ever on this date. It was crazy warm. I mean, if you live in New England and you didn't go out on this day? You missed one for the books. Crazy warm she was. This is a cellphone pic that Noelle took of me at 10th Street shooting the remnants of Hurricane NICOLE.




This looks more like late September than early November.




Mackey and Jacquie enjoying the summer like conditions.


And this guy? Yeah he was slightly under-dressed. He only made it out to the first line of whitewater, before getting dragged two jetty lengths north of where he entered the water. He never caught a wave. And when he walked by me on his way back to his vehicle, I suggested that he take his leash off. "It's much easier to walk without that thing attached to your ankle." His answer? "That is so true." He said, as he kept walking tripping over his leash. Whatever.

Thank you for the wonderful and heartfelt thanks you's and acknowledgments for both Veterans Day and The Marine Corps 247th Birthday. Is it any wonder that the other branches of the service get miffed at the Marines every year because we always preempt Veterans Day by our posting of the Marine Corps Birthday the day before Veterans Day. The Marine Corps Birthday is November 10th and Veterans Day is November 11th. Speaking of which.
These pics below are of me 53 years ago, and last week. The black and white pic of me in Parris Island? Yeah, I did not have a single hair on my chin.




I may not be as lean, or as mean, but I'm still a Marine. Semper Fi.

"SERVING AND SURFING HEALS ALL WOUNDS."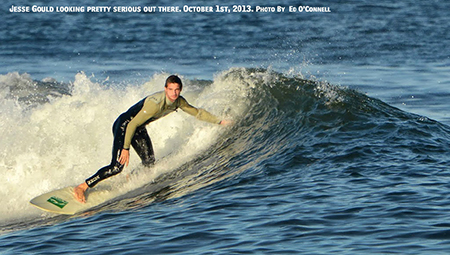 Jesse Gould on October 1st, 2013. Ed shot this from his perch that I named "ED'S CORNER" Ahh ya see, you all thought this right hand corner on the Blog was actually Ed' Corner. Well, it is and it isn't. Yes this section of the Blog is Ed's corner, but there was actually a place that I named that only Ed shot from. I called it Ed's Corner. Photo by Ed O'Connell
*Click the photo above to see a larger version of Ed's Pic.

NOW FOR SOME LOCAL AND NATIONAL NEWS
The RED Wave that 45 and company were all saying was coming these midterms, did not come. In fact, MOST of the candidates that 45 endorsed LOST. The GOP better find someone that can truly BRING this country together. Same with the DEMOCRATS. Because NOBODY wants to see 45 and 46 again. NOBODY. They are both done. Stick a fork in both of them.

Somewhere out there, is a man or a woman, who can save us from all this hate and division. We just need them to step up and roll their sleeves up and start swinging. Help save this country. We're all ready for someone new. We are in desperate need of a NEW savior. Send 45 and 46 out to pasture. Let this new young, energetic leader, emerge from the rubble and dust of the last 6 years, and lead this country and her people to a brighter future.
Enough is enough.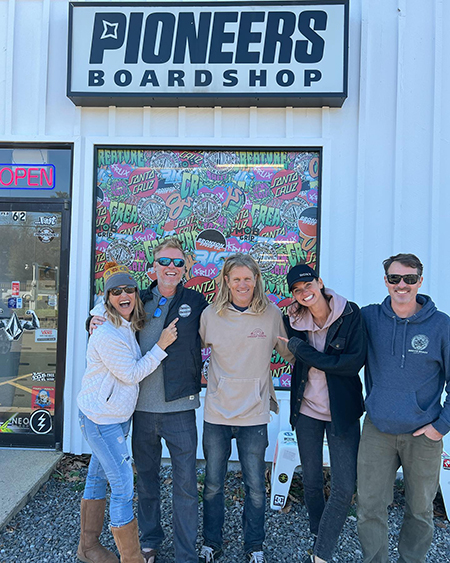 PIONEERS SAVES CINNAMON RAINBOWS
This is from a facebook Post from Dave and Heather

As fate & the universe would have it, another special spot on our coast was freeing up JUST when we were out of temporary home options! Stevie at Pioneers is closing a chapter in this sacred space and moving onto other things, and we are inheriting a temporary new home for Cinnamon Rainbows to continue to serve the community. Dave & Stevie have grown up surfing, snowboarding and skating together and have seen it all; I bet neither ever saw THIS coming.

Thank you all for your continued patience as we work non-stop to get moved in and completely set up.

We can't give you an exact opening date yet but we can say that you WILL DEFINITELY BE HOLIDAY SHOPPING HERE

We also want to THANK EVERYONE who donated to the GoFundMe page, you are all so generous and we are truly humbled. 100% of the money donated will be used to help us through this move.
THANK YOU

Dave & Heather
Meanwhile I believe the GO FUND ME Page is still active. Please if you have not made a donation, there's still time to help out the shop that has helped so many people in the past.

No amount is too small. Thank you all from the bottom of our hearts. We won't forget what you all did.

THANK YOU ALL WHO MADE SUCH GENEROUS DONATIONS BY HELPING CINNAMON RAINBOWS.


*Click on the photo above to make a donation

THE PATRIOTS are now 5-5 for the season.
They beat the JETS 22-17 thanks to place kicker NICK FOLK.
In fact, he should have gotten the Game Ball. Our defense is good, and our running game is adequate. Our QB dilemma is still a dilemma. But, we're winning again. I honestly don't know what to make of this team. I don't think anybody does.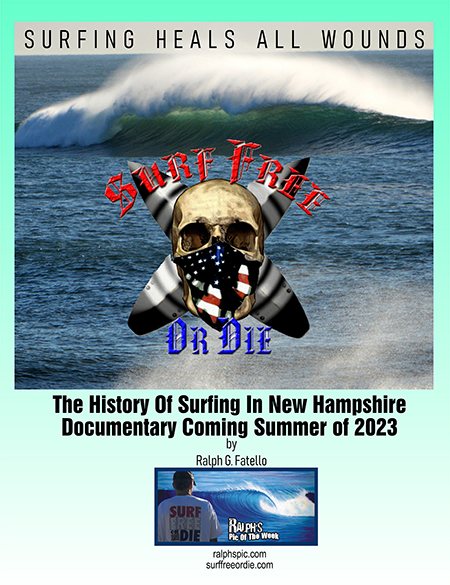 This should be ready by next Spring/Early Fall 2023. This has been 10 years in the making.


KSM Photoshop of the Week
Khaliddy was seen last week hanging around the polling stations with some of the MAGA GIRLS. But even these hard nosed ladies could see (and smell) right through Khaliddy's veil. They know he's no MAGA MAN. They knew he was trying to recruit some of the disillusioned RED WAVE SURFERS to go to the dark Side. In fact, the toothless hag in the Maga Cowboy hat slapped the snot of out The Sheik. Damn you KSM when are you gonna learn. Both parties in the US hate you.

And so my friends,
please take advantage of this weekly photo shop of the mastermind who planned 9-11 and resulted in the deaths of 3,000 innocent civilians by KSM (Khalid Sheik Mohammed).
*Note to self -must pick up a case of used MAGA HATS at Home Depot this week.

GET WELL SOON Dave "CROP" Cropper!
HAPPY HEAVENLY BIRTHDAY George Masten 11-9-22!
HAPPY 247th MARINE CORPS BIRTHDAY 11-10-22!

HAPPY VETERANS DAY 11-11-22!
GET WELL SOON Ryan Jackson NH2O!
Please keep local surfer Mike Keefe in your thoughts and prayers in the next few months during his treatments.
Keep fighting Mike!
Please keep local Surfer/Musician Pete Kowalski in your thoughts and prayers. SURFING HEALS ALL WOUNDS!
Please Keep local surfer Bill M. in your thoughts and prayers.

Please Support ALL The photographers who contribute to
Ralph's Pic Of The Week every
week for the last
18
years.
** BUY
a
HIGH RES Photo from any of the weeks on RPOTW.

Remember my friends... Surfing Heals All Wounds
.

Pray for Surf. Pray for Peace. Surf For Fun.


Ralph




Yesterday-THE BOYS AT THE WALL. Circa 1975.
Most of today's surfers did not recognize these Surfers from yesterday. There are Three future LOCAL LEGENDS and one LEGEND who will be featured in our IN MEMORIAM page. We were all young once. Full of life and energy. We all loved (love) surfing. And we all love the NH seacoast. Left to right: Johnny Sav, Jay Hammer, Fred, Johnny Reynolds, Rick Evans, and the late Rick Savastano. Photo courtesy of Jay Hammer







I kept a daily Blog on my CATCH A WAVE FOR MOLLY surf campaign, when I surfed every single day for 365 consecutive days. Click on the Banner above to read entries of my daily journey. There's some really interesting and true experiences
that happened during that year. Some of which are to this day, unexplainable. Some are just mind blowing. But all true.

I started on July 26th, 2010 and ended on July 26th, 2011.

Some rainy Sunday, pour yourself a cup and go through the journal. Pay close attention to the month of May in 2011. Read that month and let me know what you think of that. Be forewarned it will change you forever.



(Above) I'd call it head high. HURRICANE NICOLE
Saturday November 12th, 2022. Photo by RALPH
*Click on the photo above to see the whole gallery




(Above) He hunted at first light in the mountains humping over 10 miles. But he made sure he was home for the right tide. MVF. HURRICANE NICOLE
Saturday November 12th, 2022. Photo by RALPH
*Click on the photo above to see the whole gallery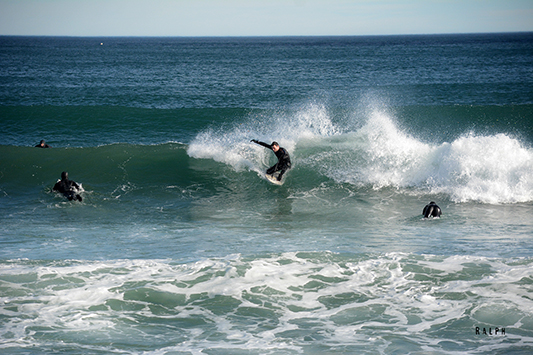 (Above) Pat "SPONGE" Redman making good use of the BB. NICOLE
Saturday November 12th, 2022. Photo by RALPH
*Click on the photo above to see the whole gallery




(Above) This guy wanted to drop in on Cam until he got a closer look
at how big he is. HURRICANE NICOLE
Saturday November 12th, 2022. Photo by RALPH
*Click on the photo above to see the whole gallery






(Above) This is Shayne Forsely. Saturday November 12th, 2022.
Photo by RALPH *Click on the photo above to see the whole gallery




(Above) The waves were clean and green. Saturday November 12th, 2022.
Photo by RALPH *Click on the photo above to see the whole gallery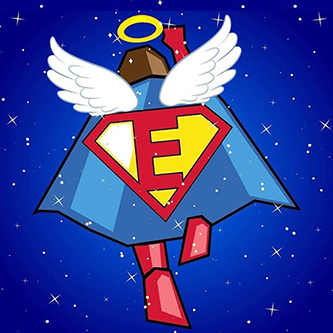 DIPG THE CURE STARTS NOW
To learn more about Evan and his journey https://thecurestartsnow.org/sup.../view-heroes/evan-austin/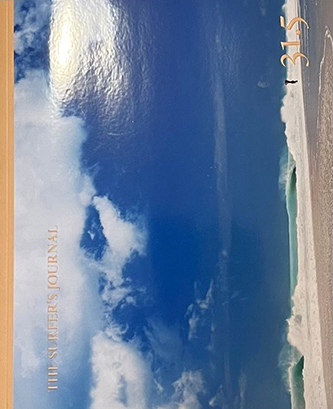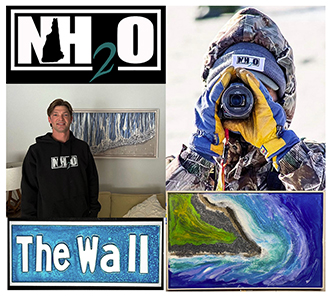 Click on the ad above to find out more about
NH2o's cool selection of product






If you love the Beatles and you love the guitar
click on this ad above for a great band.