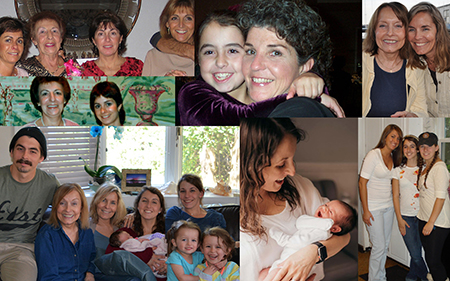 THE MOTHERS IN MY LIFE

Every year we celebrate MOTHER'S DAY in early May. It's such a beautiful time of the year. The earth has awakened from a long a cold winter, flowers are blooming, the birds, animals, and insects have stepped out and have started the mating season. It's Spring and there is love and happiness in the air. And yet, it's always a bittersweet day for some of us. For those of us who have lost our mothers, it's a ping in your heart that never really goes away. Especially on this day. And having just lost another Mother figure in our family within the last year, that "First" Mother's Day is always the hardest. On the other hand, there's the FIRST Mother's Day for the new moms. So while our family is mourning the loss of our beloved JoEllen (Grammy), we are celebrating our youngest's daughter's first child, "Malia," born on April 8th, exactly one month ago today.

Hence the bittersweet day. So we mourn Grammy and welcome Noelle.

Mother's Day is truly a special day. There's something about mothers that resonate deep within our souls, that is unlike any other family member. Maybe it's the fact that they carried us around inside their bodies for 9 months before bringing us into this world. And once we got here, they fed, bathed, and held us the way only a mother can. And when we got hurt as children, we all called out for our mothers. And when we get old, we do the same.

And during war, when men were wounded in battle, and lay dying on the battlefield, they called out for their mothers. I know this first hand. I heard it with my own ears. The summer of 1969. My whole platoon heard it. A Marine wounded in Vietnam, crying for his mother in the darkness during a firefight. Over and over again. " Mom...mommy...mom...mommy...please help me mommy." It was chilling and haunting. The sounds of M-16's and AK-47's on full automatic, filling the night air, coupled with RPGs and grenades exploding all around . And that kid,that poor frightend kid, lying out in the rice paddies, crying for his mother. And when the sun came up the next morning, it was all any of us could talk about.

For as long as I shall live, I will never forget his wailing cries.

I suppose that's why I have such a emotional connection to Gold Star Mothers. Those are mothers who lost their children in war. There are thousands of Gold Star Mothers in our nation. Thousands of mothers who lost loved ones in war.

Just as their are thousands of mothers who lost children from diseases and accidents. This day is as painful a day, as you can imagine it would be. And there are those who recently lost their mothers. Losing your mom and facing that first Mother's Day without your Mother is one of the toughest days to live through. I have two close friends who lost their mothers this year. My longtime friend and fellow musician Rich lost his mother Estelle back in September, and my friend Hannah lost her mother Peggy within the last couple of months. I reached out to both of them today, because I remember what it was like. That first Mother's day without your mom.

To those who lost their mothers, and to those mothers who lost a child. May this day be filled with nothing but wonderful memories of your lost loved ones. There will be brighter days ahead for all of you.

THERE'S A REASON WHY WE CALL HER MOTHER OCEAN.
It must be one of the best feelings in the world to be a mother and be a surfer. Think about it. Moms surfing in Mother ocean. That's got to bring a smile to your face. I know so many Surf Moms that to list them all would be nearly impossible. Just know that I acknowledge you all and have the most respect for each and every one of you. But here's a few Surf Moms that I want to pay homage to on this most special day.




Kim SUPER MOM Grondin and Leah (Grondin) Piersiak. I've known Kim for close to 50 years. And Leah was born with 24 hours of our daughter Gabby. Leah is also celebrating her birthday today. So Happy Birthday to you Leah and Happy Mother's Day to you both!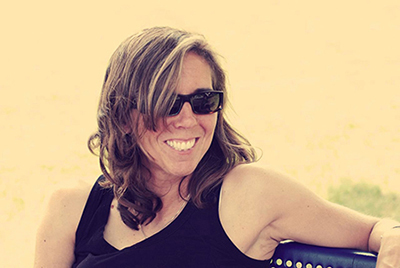 Erica Nardone is an exceptional SURF MOM who is also a very talented artist and photographer. Mother of three, Erica was one of the stars in my All Women Surf Movies GRANITE GIRLS. Happy Mother's Day Erica!




You have to look closely here but there's a bunch of surf moms in this pic.
Cory, Sofia Haffenreffer, Karen Evans, Kaki Gould, Heather, and others.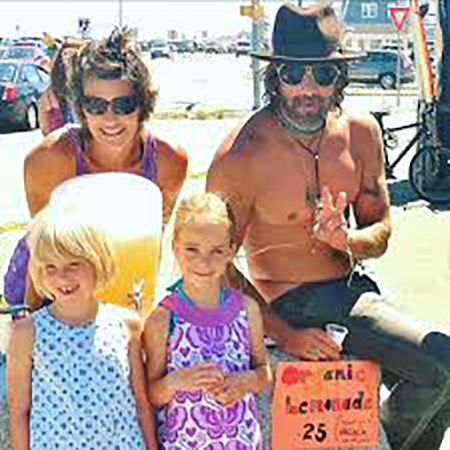 Heather Day and little Veda on the left in front of the Shop.




Arlene Nichols and Julia Nichols in Hawaii. Aloha Surf Moms.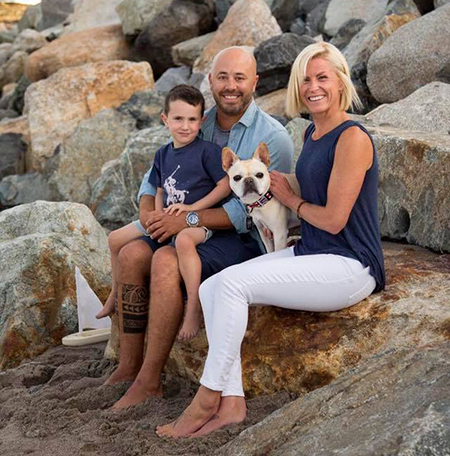 Another GRANITE GIRL Surf Mom, Melinda Ferreira.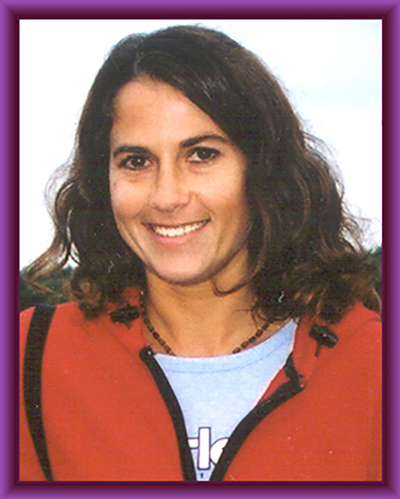 The late Janice Cassidy. Janice was a hard core surfer who was tragically killed in a motocycle accident. She left behind two children. Janice will be included in the IN MEMORIAM Page for all the departed NH Surfers. Look for that page coming late May. Happy Mother's Day to all the Moms. Past, Present, and Future mothers.
" SURFING MOMS HEALS ALL WOUNDS."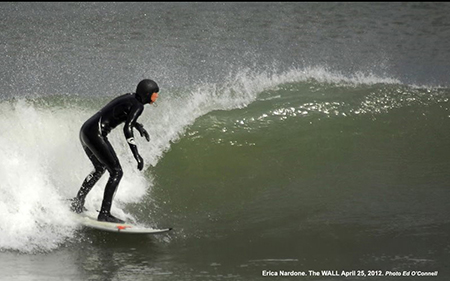 This is pic is of SURF MOM Erica Nardone. This pic was taken on April 25th, 2012. I had to include a surf Mom from Ed's vault.
Ed shooting this pic. Photo by Ed O'Connell
*Click the photo above to see a larger version of Ed's Pic.

NOW FOR SOME LOCAL AND NATIONAL NEWS
I'm not sure if they celebrate MOTHER'S DAY In Ukraine. But I'm pretty sure that the mothers who are trapped in Mariupol can't be having a good day. In fact, it's anything but. So while we are all celebrating Mother's day here in the US and abroad, the Mothers in UKRAINE are having a terrible day. The worst. The unimaginable day of days.




This is someone's mother. Imagine this being your mother on Mother's Day. I've said it many times since this war has started, and I'll say it again. The WORLD needs to stop this madness.

HAPPY MOTHERS DAY IN AFGHANISTAN? NOPE.
I SAW THIS IN TODAY'S SUNDAY PAPER.





While we can't really put the blame on the current administration for the current war in Ukraine (we can fault them for not acting quick enough and doing more for the people of Ukraine) we can certainly blame them for the absolute fiasco in Afghanistan.
This (above) is all on their hands. No matter how you try and spin it. It's all on the hands of 46 and his administration. They own it.

CELTICS down 2-1 vs BUCKS. LOSE A CLOSE ONE.
BRUINS TIE SERIES 2-2 vs HURRICANES. WOO HOO.




Without sounding like I'm jumping on the bandwagon (Though I suppose that's exactly what I sound like). I am happy watching both of these Boston Teams playing in the PlayOffs. The Celtics barely lost that game yesterday 101-103. Just two points away. It's amazing how close these games can get. I'm really excited about these PlayOffs. And The Bruins tied the series 2-2 with an impressive win today over The Hurricanes 5-2. Hey it's Play Off Hockey and Play Off Basketball. What's there not to like?
GO C's! GO B's! To quote TB 12 LET'S GO!!!


KSM Photoshop of the Week
Well, it is after all, Mother's Day. Even the most vile of human beings had mothers. Look at Hitler, he and his mother used to practice "goose stepping" when Adolf was a little tyke. And rumor has it that she taught little Adolf how to do the "Sig Heil" salute. So it's not unusual to have KSM's mother in my annual Mother's Day Blog. If you look closely you will see a slight resemblance between Khaliddy and his mother. Something about the facial hair. It appears they don't get along very well, but I would imagine when The sheik was a young toddler terrorist, he and his mom more than likley had a closer relationship. I think the day he asked her to wear a suicide vest was the day they had a falling out. She has never been to GITMO to visit Khaliddy, though he did call her collect one day to try and get her to sneak in some Goat Meat. She ended up hanging up on him. Damn you Khaliddy.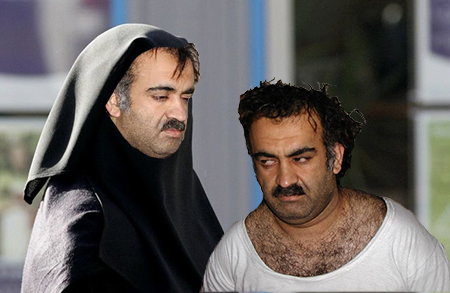 And so my friends,
please take advantage of this weekly photo shop of the mastermind who planned 9-11 and resulted in the deaths of 3,000 innocent civilians by KSM (Khalid Sheik Mohammed).
*Note to self -must pick up a case of used BURKAS at Home Depot this week.
HAPPY MOTHERS DAY May 8th, 2022!

HAPPY BIRTHDAY Leah Grondin Piersiak May 8th, 2022!
HAPPY BIRTHDAY Gabby LaBreck May 9th, 2022!
PLEASE KEEP Mr. Ritchie (father of Gary and Billy) in your thoughts and prayers.

GET WELL SOON to local surfer Mike Keefe! You'll be back in the water before you know it Mike. Just rest up and get stronger brother. We Love you!
PLEASE Keep local Surfer/Musician Pete Kowalski in your thoughts and prayers throughout the year.


Please Support ALL The photographers who contribute to
Ralph's Pic Of The Week every
week for the last
18
years.
** BUY
a
HIGH RES Photo from any of the weeks on RPOTW.

Remember my friends... Surfing Heals All Wounds
.

Pray for Surf. Pray for Peace. Surf For Fun.


Ralph




Yesterday- 18 YEARS AGO JULY 26th, 2004. MY GABBY GIRL ON HER GIDGET GETS A NICE GLASSY LEFT.

This is one of my favorite photos of Gabby surfing. It was taken on my Birthday and the whole family went for a surf. Me, Cory, Gabby, Max, and Noelle. It was fun hot and sunny late afternoon and there was a fun glassy swell running. It's been a long time since she paddled out and surfed a few waves, though she still boogieboards and bodysurfs every summer with the kids. Being a mother of three can slow you down. Her kids love the beach and her oldest daughter Avery started surfing last summer. So who knows? I like to think that she'll get back into it once her kids start surfing. That's my hope anyway.
Photo by RALPH





I kept a daily Blog on my CATCH A WAVE FOR MOLLY surf campaign, when I surfed every single day for 365 consecutive days. Click on the Banner above to read entries of my daily journey. There's some really interesting and true experiences
that happened during that year. Some of which are to this day, unexplainable. Some are just mind blowing. But all true.

I started on July 26th, 2010 and ended on July 26th, 2011.

Some rainy Sunday, pour yourself a cup and go through the journal. Pay close attention to the month of May in 2011. Read that month and let me know what you think of that. Be forewarned it will change you forever.



(Above) Did Kevin Grondin make this gaping barrel? Watch the video at the top of the page to find out. WWW Swell April 27th, 2022. Photo by RALPH
*Click on the photo above to see the whole gallery



(Above) I was lucky to be there when Perry Reynolds paddled out.
WWW Swell April 27th, 2022. Photo by RALPH
*Click on the photo above to see the whole gallery




(Above) Mackey got one of the fastest rides from that session.
The WWW SWELL April 27th, 2022. Photo by RALPH
*Click on the photo above to see the whole gallery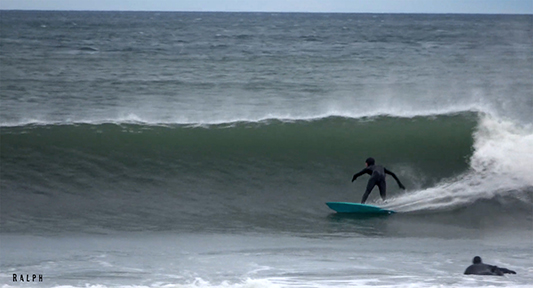 (Above) Perry Reynolds on a beautiful righthander.
WWW Swell April 27th, 2022. Photo by RALPH
*Click on the photo above to see the whole gallery


(Above) Unknown WWW Swell April 27th, 2022. Photo by RALPH
*Click on the photo above to see the whole gallery



(Above) Shayne Forsely heading into the Froth Mosh Pit.
WWW Swell April 27th, 2022. Photo by RALPH
*Click on the photo above to see the whole gallery




(Above) My NH2-0 Ryan Jackson got a late one before dark.
WWW Swell April 27th, 2022. Photo by RALPH
*Click on the photo above to see the whole gallery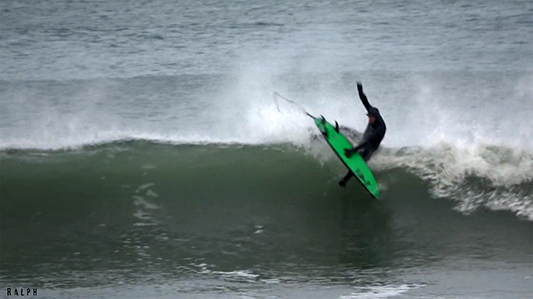 (Above) Ryan Jackson working on a new dismount move. It didn't work.
WWW Swell April 27th, 2022. Photo by RALPH
*Click on the photo above to see the whole gallery