MEDAL OF HONOR RECIPIENT LT. MICHAEL P. MURPHY USN

This is NAVY SEAL Michael P. Murphy who was awarded the Medal Of Honor (Posthumously) for actions on June 28th, 2005 in Afghanistan during OPERATION RED WINGS. There was a book and a movie about him and his team of four NAVY SEALS. It was written by Marcus Lutrell, and it was called LONE SURVIVOR. Actor Marky Walberg played the part of Marcus Lutrell in the movie of the same name.

Murphy's Official MEDAL OF HONOR citation read:

CITATION:
FOR CONSPICUOUS GALLANTRY AND INTREPIDITY AT THE RISK OF HIS LIFE ABOVE AND BEYOND THE CALL OF DUTY AS THE LEADER OF A SPECIAL RECONNAISSANCE ELEMENT WITH NAVAL SPECIAL WARFARE TASK UNIT AFGHANISTAN ON 27 AND 28 JUNE 2005.

WHILE LEADING A MISSION TO LOCATE A HIGH-LEVEL ANTI-COALITION MILITIA LEADER, LIEUTENANT MURPHY DEMONSTRATED EXTRAORDINARY HEROISM IN THE FACE OF GRAVE DANGER IN THE VICINITY OF ASADABAD, KONAR PROVINCE, AFGHANISTAN. ON 28 JUNE 2005, OPERATING IN AN EXTREMELY RUGGED ENEMY-CONTROLLED AREA, LIEUTENANT MURPHY'S TEAM WAS DISCOVERED BY ANTI-COALITION MILITIA SYMPATHIZERS, WHO REVEALED THEIR POSITION TO TALIBAN FIGHTERS.

AS A RESULT, BETWEEN 30 AND 40 ENEMY FIGHTERS BESIEGED HIS FOUR-MEMBER TEAM. DEMONSTRATING EXCEPTIONAL RESOLVE, LIEUTENANT MURPHY VALIANTLY LED HIS MEN IN ENGAGING THE LARGE ENEMY FORCE.

THE ENSUING FIERCE FIREFIGHT RESULTED IN NUMEROUS ENEMY CASUALTIES, AS WELL AS THE WOUNDING OF ALL FOUR MEMBERS OF THE TEAM. IGNORING HIS OWN WOUNDS AND DEMONSTRATING EXCEPTIONAL COMPOSURE, LIEUTENANT MURPHY CONTINUED TO LEAD AND ENCOURAGE HIS MEN.

WHEN THE PRIMARY COMMUNICATOR FELL MORTALLY WOUNDED, LIEUTENANT MURPHY REPEATEDLY ATTEMPTED TO CALL FOR ASSISTANCE FOR HIS BELEAGUERED TEAMMATES. REALIZING THE IMPOSSIBILITY OF COMMUNICATING IN THE EXTREME TERRAIN, AND IN THE FACE OF ALMOST CERTAIN DEATH, HE FOUGHT HIS WAY INTO OPEN TERRAIN TO GAIN A BETTER POSITION TO TRANSMIT A CALL.

THIS DELIBERATE, HEROIC ACT DEPRIVED HIM OF COVER, EXPOSING HIM TO DIRECT ENEMY FIRE. FINALLY ACHIEVING CONTACT WITH HIS HEADQUARTERS, LIEUTENANT MURPHY MAINTAINED HIS EXPOSED POSITION WHILE HE PROVIDED HIS LOCATION AND REQUESTED IMMEDIATE SUPPORT FOR HIS TEAM.

IN HIS FINAL ACT OF BRAVERY, HE CONTINUED TO ENGAGE THE ENEMY UNTIL HE WAS MORTALLY WOUNDED, GALLANTLY GIVING HIS LIFE FOR HIS COUNTRY AND FOR THE CAUSE OF FREEDOM.

BY HIS SELFLESS LEADERSHIP, COURAGEOUS ACTIONS, AND EXTRAORDINARY DEVOTION TO DUTY, LIEUTENANT MURPHY REFLECTED GREAT CREDIT UPON HIMSELF AND UPHELD THE HIGHEST TRADITIONS OF THE UNITED STATES NAVAL SERVICE.

SIGNED GEORGE W. BUSH

Below is a photo of SCPO Daniel R. Healy USN SEAL from Exeter, NH
and Marcus Lutrell (author of the book LONE SURVIVOR). Danny was KIA (Killed In Action ) on the same day as Murphy when he selflessly volunteered to board the MH- 47 Chinook helicopter to go and rescue his 4 teammates from overwhelming Taliban forces. The chopper was shot down by a Taliban fighter with an RPG. As a result of the actions of that day 12 NAVY SEALS were KIA and 8 ARMY Night Stalkers were KIA.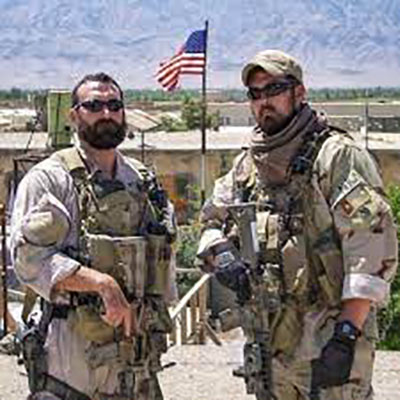 The 20 Americans who died on June 28th, 2005 in Afghanistan were all heroes. The 12 NAVY SEALS and the 8 ARMY NIGHT STALKERS.

MEMORIAL DAY is all about the men and women who LOST their lives in ALL of our Nation's wars. Again, MEMORIAL DAY is ALL about those who gave their lives for our country. Please DO NOT THANK the living Veterans
on Memorial Day. Thank the living veterans on VETERANS DAY.

Typically, I shy away from the MASS SHOOTINGS on this Blog. In fact, I have NEVER posted a photo of any one of those cowards on this Blog. In my honest opinion, they do not deserve to be remembered for anything other than being the cowards that they are.

But this last shooting in Texas last week really got to me.

I suppose having grandkids close to the same age as some of those young victims really hit home. But also the story of this little girl. Her name is Amerie Jo Garza. She was 10 yrs old. She was killed calling for help on her cell phone. Trying to save her and her friends. To me? She is without question the MICHAEL MURPHY of this shooting at the ROBB Elementary School in Uvalde, Texas. Remember her name. Amerie Jo Garza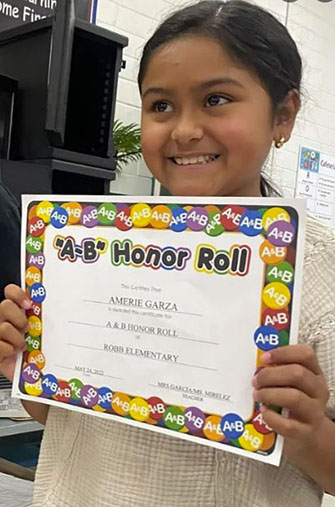 Amerie Garza Killed at age 10.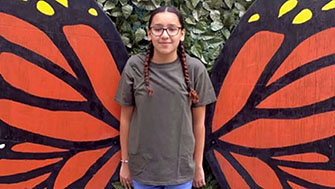 This is Miah Cerrillo. She's 11yrs old. She also tried calling for help on the cell phone of the slain teacher. When the police never came, she put the blood of her dead friend all over her clothes and face so that the shooter would think she too was dead. Think about that for a minute or two. She survived the shooting. But she'll never ever get over what happened that day. How could she? How could anyone? Let alone a 10-11yr old.

There were so many wrongs involved in the Uvalde shooting.

First and foremost, the shooter should never have been allowed to purchase that weapon. Period. He was 18yrs old. At the very least they should raise the age to 21yrs to be able to purchase an AR-15. Secondly, I am well aware of what the M-16/AR-15 is capable of doing to a human body. My first week in Vietnam was indoctrinated with not only what the M-16 could do, but what the deadly AK-47 did to human flesh and bones. In fact, it was the first time I ever heard the saying "That shit will tear you a new asshole." Those words frightened me. So crude, yet so graphically painted in my young 18yr old imagination. "Tear you a new asshole?" Damn.

I can think of nothing more terrifying, than to go to the sound of gunfire.

But having said that, it is exactly what you have to do in combat/war. You go to the sound of the fighting. You suck it up. Say your quick prayers. Put your head down and lean into the fight. Were we scared? Of course. Everyone was scared. But we went, and we faced that tiger. Together. Because those were your friends being shot at. Those were your brothers who were dying. And, you were trained to do this. But that was war. Ugly, terrifying war.

However, the Robb Elementary School shooting was a very similar situation.

For the police/swat teams that waited close to an hour? 60 LONG minutes, before they went in? While those frightened kids were being slaughtered? Suffocating terror. A couple of the little 10yr old girls calling 911 over and over again, pleading for help. (Amerie Jo Garza and Miah Cerrillo) Yet, the police waited. And waited. It's unthinkable. It's unfathomable. You raised your hand to take an oath. You were trained and re-trained, and trained again. You have your Kevlar helmets, and body armor. You have your M-16's. You look like professional NAVY SEALS. Yet, you stood around for an hour? My God.

Whoever gave the order, to NOT ENGAGE the active shooter of children, should be held accountable. They were accomplices in this senseless tragedy, and they should be fired, and then prosecuted.

And to the mother of the shooter, who asked us all to "forgive her son," and said that he was "not a monster." Sorry mom. Your son was every bit of a monster that day. The worse kind of monster. A cowardly, pathetic, weak little weasel of a monster.

And I hope he rots in hell, for all of eternity.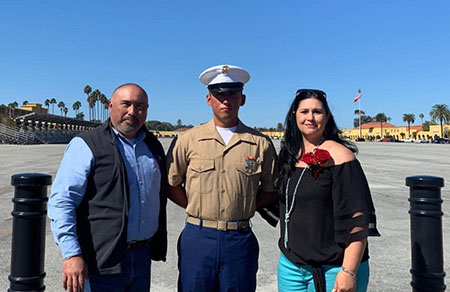 I belong to many MARINE CORPS facebook pages and VIETNAM VET pages. This was posted on one of the Marine Corps pages. This young Marine Cristian Garcia lost his mother Irma Garcia in the Uvalde shooting as she sheltered her students from the shooter. And then he lost his father Joe Garcia after he suffered a massive heart attack after losing his wife.
He had dropped off some flowers in memory of his wife at the makeshift memorial at the school. And when he returned home, he just sort of fell
over and died.

They said he died of a broken heart. So damn sad. Please say a prayer for this Marine. Semper Fidelis brother.
"REMEMBERING THE FALLEN HEALS ALL WOUNDS."


This is Jerry Miserandino. Jerry is a ARMY Vietnam Veteran who lost both hands in combat in 1967. He should have been KIA that day. But by the grace of God he survived that war and has gone on to do so many things that others could only dream about. He's one of my most favorite people at the HIT THE BEACH event that we run for the WOUNDED WARRIOR project every summer. Ed and Jerry were good friends. Photo by Ed O'Connell
*Click the photo above to see a larger version of Ed's Pic.

NOW FOR SOME LOCAL AND NATIONAL NEWS
MONDAY May 30th, 2022 is Memorial Day.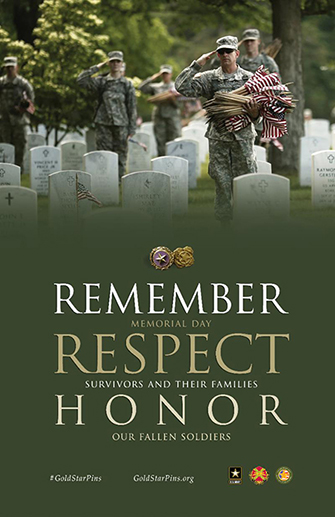 Remember the Fallen on this day. DO NOT THANK The Veterans in your life. Thank them on VETERANS DAY in November.


DO OR DIE TONIGHT. CELTICS AND THE HEAT IN GAME 7 TONIGHT SUNDAY MAY 29th, 2022 in MIAMI.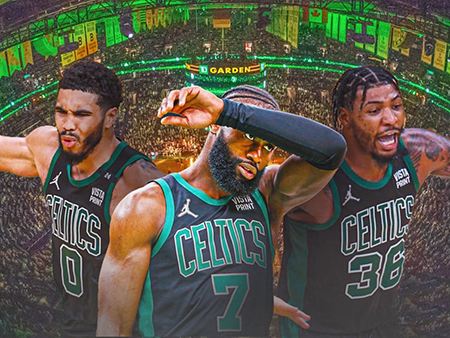 After beating the HEAT in games 4 & 5 they lost to the HEAT in GAME 6. Now they are back in MIAMI for the DO OR DIE Game. I am not about to make any crazy predictions. Both teams have been in a back and forth battles and it's feast or famine with both teams. If they go by the recent trend, the Celtics should win tonight. But then again, I don't know. Come on C's LET'S GO!!

I agreed to do a photo/art/graphic design exhibit at the local Hampton LANE MEMORIAL Library next month. I'm calling it The Art Of Surfing. I will do a meet and greet on Saturday June 4th, 2022 at 12:30 PM and my art will be on display for
the whole month of June. I've never had my own art/photo exhibit before. So if you're in the area drop by the WEBSTER GALLERY in Hampton, NH to see some of my work. And if you really want a laugh, stop by the reception and listen to me spew forth some of my infinite wisdom about my work and life. I promise I'll try to make you laugh. It should be fun.

CLICK ON THE IMAGE BELOW TO SEE A LARGER VERSION.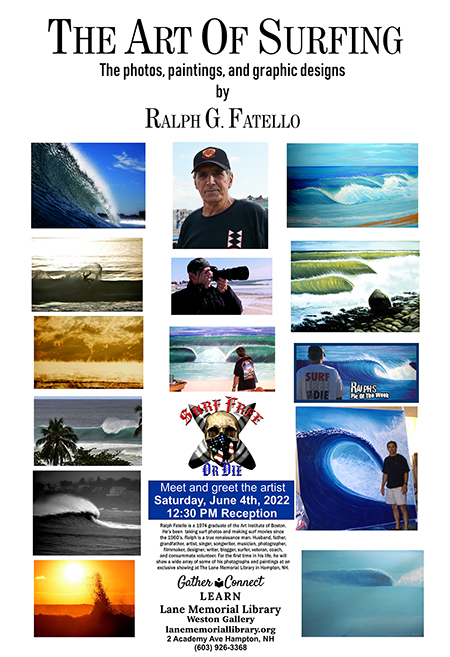 KSM Photoshop of the Week
The answer is YES. The answer to what you ask? Did I have fun making this week's KSM Photoshop? Hey it's Memorial Day. I figured I'd play off that theme. This is what I would imagine what KSM would do if he was ever able to visit the grave of his slain leader. Osama Bin laden at his watery grave. I thought this was very Touching
.


And so my friends,
please take advantage of this weekly photo shop of the mastermind who planned 9-11 and resulted in the deaths of 3,000 innocent civilians by KSM (Khalid Sheik Mohammed).
*Note to self -must pick up a case of SNORKEL AND FINS at
Home Depot This Week.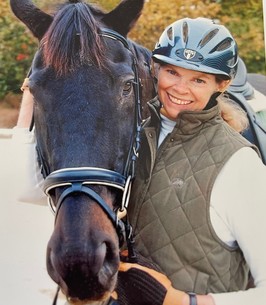 REST IN PEACE Karen Moore 1950-2022
Karen was the mother of local surfer Tyler Moore. I know that he was very close to his mother. Our most sincere condolences to Tyler and his family. May your mother rest in everlasting peace.
Click on the photo for the link to her obituary and funeral info.


REST IN PEACE Ray Liotta 1954-2022
I always liked Ray Liotta. He was a good actor.

REST IN PEACE Dick Brewer.
HAPPY 73rd BIRTHDAY Peter Stokes May 22, 2022!
HAPPY BIRTHDAY Brylee Welch May 22nd, 2022!
PLEASE KEEP Mr. Ritchie (father of Gary and Billy) in your thoughts and prayers.

GET WELL SOON to local surfer Mike Keefe! You'll be back in the water before you know it Mike. Just rest up and get stronger brother. We Love you!
PLEASE Keep local Surfer/Musician Pete Kowalski in your thoughts and prayers throughout the year.
And Please Keep local surfer Bill M. In your thoughts and prayers.


Please Support ALL The photographers who contribute to
Ralph's Pic Of The Week every
week for the last
18
years.
** BUY
a
HIGH RES Photo from any of the weeks on RPOTW.

Remember my friends... Surfing Heals All Wounds
.

Pray for Surf. Pray for Peace. Surf For Fun.


Ralph




Yesterday- SURFING IN CHU LAI VIETNAM 1968.

(Below) There was surf in Vietnam. Although I personally never got to surf there, I know there was surf because of photos like this and stories that I heard first hand. These two pics were taken during In Country R&R's. A little rest and relaxation for the Grunts. Chances are these guys were not surfers back in the world. That didn't matter. They were out of the bush and they were on a beach. Just another way for Uncle Sam to try and make everything seem like home. It never felt like home. Only home felt like home.
Photos courtesy of Charles Duffy Reidy and Tom Wild





I kept a daily Blog on my CATCH A WAVE FOR MOLLY surf campaign, when I surfed every single day for 365 consecutive days. Click on the Banner above to read entries of my daily journey. There's some really interesting and true experiences
that happened during that year. Some of which are to this day, unexplainable. Some are just mind blowing. But all true.

I started on July 26th, 2010 and ended on July 26th, 2011.

Some rainy Sunday, pour yourself a cup and go through the journal. Pay close attention to the month of May in 2011. Read that month and let me know what you think of that. Be forewarned it will change you forever.



(Above) Stevie O'Hara. The MDW SWELL May 8th-13th, 2022.
Photo by RALPH *Click on the photo above to see the whole gallery



(Above) Time to change venues. MVF MDW SWELL May 8th-13th, 2022. Photo by RALPH *Click on the photo above to see the whole gallery




(Above) Pev bottom turning into a Mother's Day Greeting.
The MDW SWELL May 8th-13th, 2022. Photo by RALPH
*Click on the photo above to see the whole gallery




(Above) Perry Reynolds cutting back into the juice on this MDW SWELL
May 8th-13th, 2022. Photo by RALPH
*Click on the photo above to see the whole gallery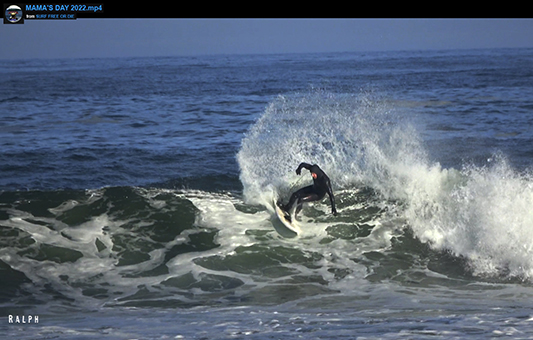 (Above) This is Matt Colby making the most of the not so clean conditions.
The MDW SWELL May 8th-13th, 2022. Photo by RALPH
*Click on the photo above to see the whole gallery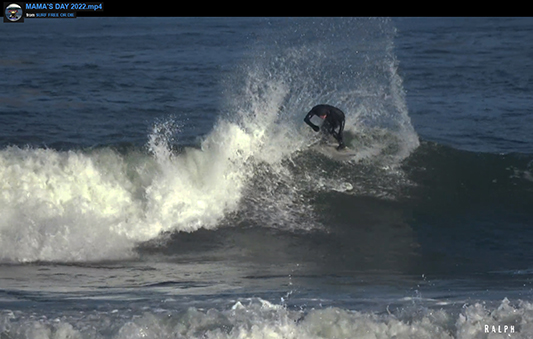 (Above) This Colby again. Same approach to the left as he did the right.
The MDW SWELL May 8th-13th, 2022. Photo by RALPH
*Click on the photo above to see the whole gallery


(Above) Breadon Logue. The MDW SWELL May 8th-13th, 2022.
Photo by RALPH *Click on the photo above to see the whole gallery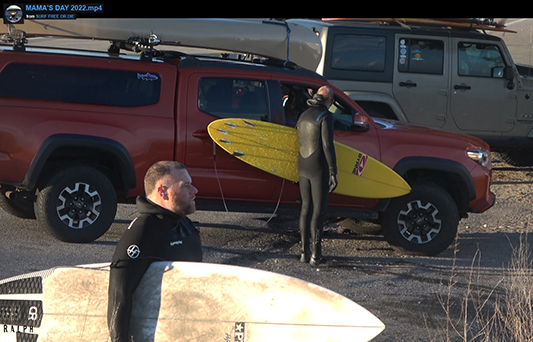 (Above) The boys. Brian Joyce and Lenny Nichols talking with Terence.
The MDW SWELL May 8th-13th, 2022. Photo by RALPH
*Click on the photo above to see the whole gallery