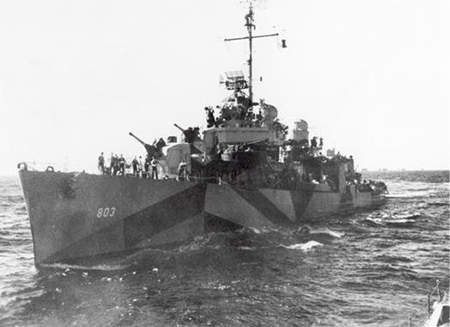 Long before I started this Blog, and went to work for myself, I worked at a newspaper on the seacoast of Cape Ann. The Gloucester Daily Times. I was the staff artist. And my job was to design newspaper ads for the advertising department, as well as draw caricatures for the staff, and do illustrations for different stories in the paper. My drawing table was set up near the coffee machine.



I sat there with my back to the wall, and I could observe the editorial department as well as the advertising department. To my direct left (at about 11 O'Clock) sat Bill Cahill. He was the Sportswriter for the paper. From the very first day I started work there (1984) Bill was the loudest and most rudest person in that whole department. He would burp, belch, and fart at will and not care what anyone ever thought or said. He would speak with a loud voice while on the phone and cackle loudly without any consideration for those working nearby. I didn't know anything about him in my first few weeks
working there.



I just know that he upset a few of the women in editorial.

They were basically disgusted at his language and his constant bodily sounds that he would do without warning every single day. He was a tall man with thinning hair, and wore thick glasses, he dressed sloppily at best. And he didn't walk as much as he scuffled along the smooth floor in the office. I admit, he didn't really disturb me at all, but it was clear that he got on the nerves of a few people. I would just sit there and observe it all (when I wasn't working). And whenever he would leave the office, a few of the ladies would gossip and complain to the editor.

The editor would quietly listen to their complaints, and then try to calm them down. Now it's important to know, that Bill Cahill was not sexually harassing any of them. I never heard him say anything close to degrading to any of them. He was just rude, loud, and obnoxious. He was after all, a sportswriter.
Well, one day he was pouring himself a cup of coffee behind me when he noticed a Marine Corps sticker on my desk. "Were you in the Marines?" I looked up at him and said. "Yes sir." "Were you in Vietnam?" he asked.
"I was." To which he said, "That must have been tough." And I swung my swivel chair around to face him. "No tougher than any other war I would imagine." I said.

Then I asked him. "Were you in the Military?" "I was in the NAVY" he answered. Then I asked him if he was in the war (and by the "war," I obviously meant World War II). He looked at me and said "I was on-board the USS Little. Ever hear of that ship?" "I have not. Where were you ? In the Atlantic or the Pacific?" He looked down at his cup and smiled, as he stirred the two packs of sugar into his mug.

At that point he asked me if he could sit down next to me. I said "Sure. Sit right here." There was a chair next to my drawing board that ad reps, and sometimes clients would sit in to describe what they were looking for in their ads. He scuffled and slid the chair closer to me so I could hear.

Then he said, "I'll tell you about the USS LITTLE and what happened to us."



I was paying full attention because his tone of voice suddenly changed to a more serious sounding tone. "I was in the Pacific in 1945. On February 19th, we sat off the coast of Iwo Jima and shelled the beaches and Mt Suribachi to soften it up for the Marines.



"Wait, you were at Iwo Jima?" I asked.



I am a history buff, and more importantly, a military history buff. Especially Marine Corps history. The battle for Iwo jima in WWII is legendary. Over 6,000 Marines were Killed in action on Iwo Jima. "Believe it or not, I sat on the deck of our ship eating Ice Cream while watching the battle on the beach."



"What was that like?" I asked.



"Those Marines who fought on those beaches were all heroes that day. It was awful" I was leaning forward trying to listen closely to every word he was telling me.



"After Iwo we steamed towards Okinawa in April. I knew all about Okinawa. It was hell for all the troops. Both on the ground and on the ships. I sat there in silence and listened to Bill tell more about that fateful day.



"Kamikazes." he said shaking his head. "Absolutely terrifying."



If you don't know what a Kamikaze is, just Google it. But for all intents and purposes, they were the Japanese final desperate attempt to win the war they started on December 7th, 1941. Young Kamikaze pilots would fly their planes directly into our ships as a last ditch effort to turn the war around in their favor.



They were the first SUICIDE terrorists of our times.



Bill continued his story. "We had been hit by 3 of them already. I was operating the 20mm (pom pom) gun. But the turret could only move three quarters of the way, because a piece of shrapnel from one of their bombs was wedged in the turret. I could only swing the gun from 3' O'clock to 11'Oclock.
The sky was literally full of Kamikazes flying into our fleet. The sound was deafening. With our anti aircraft guns shooting upwards and the Kamikazes flying in every direction. It was just pure hell."



I was sitting on the edge of my chair at this point.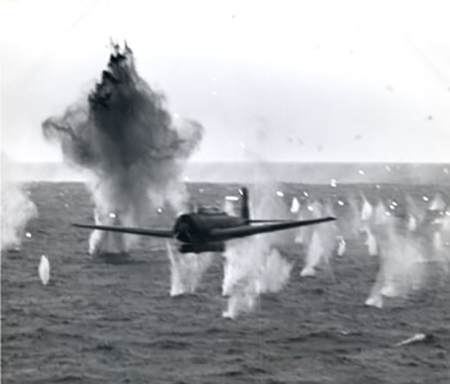 "Off in the distance I could see this one Japanese plane weaving his way through the flak in the air. I put my gun on him and pulled the trigger. As he got closer he came in low and then turned upwards to make a final dive. I had him in my sights. My hands were frozen in absolute terror trying to knock him out of the sky. But he kept coming. Getting closer and closer. He came across the port side of the ship as I fired at him. Totally focused on stopping him.
We all were.



Then my gun stopped. I couldn't turn it any further.



I just held onto the gun firing as fast as I could. But I couldn't move it any closer to shoot him down because of that shrapnel wedged into the turret. The sheer terror going through my body was almost too much to handle. As I looked up at the plane he got closer. And just about when he was about 50 yards away, I could see the pilot. He was looking straight down at me. He must have known something was wrong, because I wasn't shooting at him. As he got closer, our eyes met. I looked right into his eyes"



I was getting a knot in my stomach listening to this incredible story.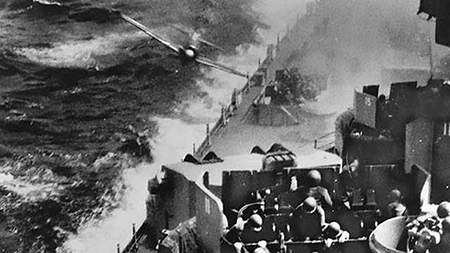 "He looked at me, and I looked at him. And then he crashed into the deck about 25 yards to my left. There was a huge explosion and the noise was like nothing I had ever heard. The next thing I knew, I was in the water."

That plane was the 4th Kamikaze that hit the LITTLE that day. When that plane hit the deck, the LITTLE literally folded in half and sank to the bottom.



"And that wasn't the worse part." Bill says to me as I am struggling to fathom all of what I had just heard. "What do you mean? What could be worse than having 4 Kamikazes crash into your ship and sinking her?" I asked.



"Well the night before, I had won a bunch of money in a card game. And I had it all stuffed in a sock in my locker. When the LITTLE went down so did my money." I looked at Bill and shook my head and smiled. I understand military humor only too well. I chuckled.



"Holy shit Bill. That was an incredible story. Oh my God."


He got up and shook my hand, and said "It was nice meeting you. I'm glad you made it back from Vietnam." "Same here Bill. And I'm glad you made it back from Okinawa as well." We became good friends after that day.

And as soon as he left the office that afternoon, I went over to the editorial department and asked them if they knew anything about his war service. Only the editor knew something about it. The women and a few others had no clue.

So knowing what I now knew, I spoke up.



"If Bill Cahill wants to burp, belch, or fart in this office, he's earned the right to do so. And if I ever hear any of you complain about him again, I'll start burping and farting myself! Only louder!"



Bill Cahill died just two years later of a sudden and massive heart attack on January 1st, 1986. I was heartbroken.

At his funeral, I spoke with his sons about the LITTLE. Turns out, they knew very little about that day. It was like they were hearing it for the first time. The fact that he shared that gut wrenching story with me, was both an honor, and a privilege, that I did not take for granted. I'll never forget that story (how could I?). And I'll never forget Bill Cahill, and the USS LITTLE .

Of the crew of 320 sailors on-board the ship that day, May 3rd, 1945 off the coast of Okinawa. 31 brave souls were killed, and 49 were wounded in action.

And one sailor, William Joseph Cahill lost $50 in his sock.



Because there was so much going on this Memorial Day weekend with the parades and surf and everything else. I'm only going to cover what happened this week up until Saturday.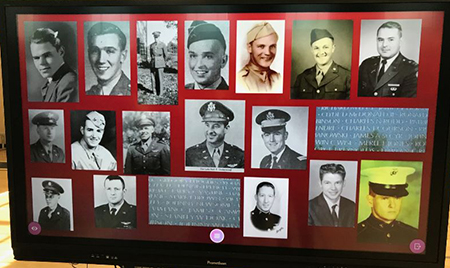 These are some of Hampton's fallen heroes who died fighting in our nation's wars. The two local schools here in Hampton do a wonderful job for both Memorial Day and Veteran's Day. The kids actually know the difference.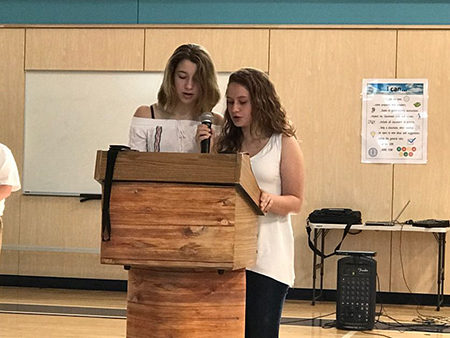 Mary Kirby on the right is the daughter of a local surf family. She gets it.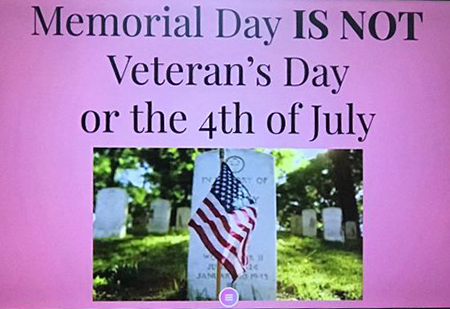 You'd be surprised at how many adults don't know the difference between Veterans day and Memorial Day. You thank Veterans for their service on Veterans Day and we Honor and Remember those who were killed in all of our Nation's wars on Memorial Day. In other words, one's for the living and the other is for the fallen.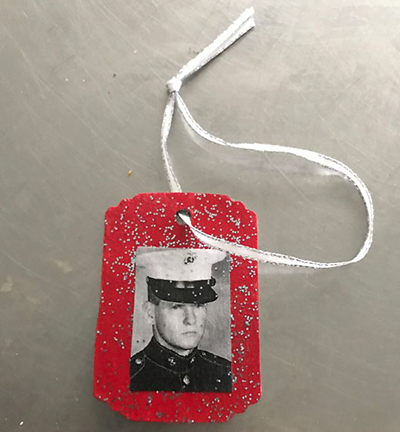 During the Memorial Day Service at the local Junior High School the kids walked over to me and handed me a stack of Dog Tag looking mementos of the fallen from Hampton. The girl that handed me a stack of these tags had no idea of my connection to this kid. How this Marine ended up on top of that stack and that girl handed this to me is unbelievable. Why? Because this Marine Stephen Philbrook was in my unit in Vietnam.

He died 50 years ago in 1969. Semper Fi Steve. You will not be forgotten.


"REMEMBER and HONOR THE FALLEN Heals All Wounds."