I took this photo over 50 years ago in Southeast Asia. This is a CH 46 helicopter (Sea Knight) used to carry Marine Grunts into and out of battle zones. You can see another one at 11O'Clock flying up near that ridge.
What you can't see, and what you can't hear, is the deafening noise of the door gunner firing his M-60 machine gun out the side door into that tree line. I can remember how loud everything was at this moment. The sounds of those whirring blades on the choppers and those guns firing, along with Marines yelling out orders. I'm not gonna lie, I was scared when I stood up and took this photo. I remember this kid from Georgia, PFC Roy Harper lying on the ground and looking up at me yelling"Get down Ralph you crazy bastard before you get shot!" To this day, I can't look at this photo and not remember the noise or the fact that American Marines died on this day.

Funny, I guess I've always been trying to get the shot. No matter what.

Yesterday while I was picking up some extra veggies to plant in my garden at Home Depot, I told the middle aged woman cashier I was a veteran. HD offers a 10% discount to all vets. But you have to tell them you're a vet, and show some kind of ID. She looked at my tee shirt and my cover (hat) and said. "United States Marine Corps."
Me: "Yes mam."
Cashier: "Did you have fun?"
Me: "Did I have fun?"
Cashier: "Yes did you have fun?"
Me: "No. Not really."
Cashier: "Noooo?"
Me: " No mam. 51 years ago, I was a 19yr old Grunt in Southeast Asia."
Cashier: "And that wasn't fun huh?"
Me: "No, it wasn't fun." (I wanted to tell her it sucked. But I bit my tongue)
I looked over at the male cashier in the next aisle. He was about my age, and had a veteran's cap on. He looked at me and rolled his eyes, as he shook his head. I gave him a halfway smile.
Woman Cashier: " You're all set with the Veteran discount. Thank you for your service, and a double thank you for serving in Vietnam, and I'm so sorry it wasn't fun for you."
Me: "Thank you, and you have a nice day mam." I smiled at her, and nodded my head, and tipped my hat to the other cashier. And got back in my vehicle and drove back home to my garden. Life is strange, but good.

So the American Legion is 100 years old. And every Memorial Day we have had parades and observances. That's every single year except this year. I know that I speak for a lot of veterans from every war since WWII that feel a little let down over this decision. It's the one time every year when we living veterans can honor and pay tribute to those who lost their lives while fighting for our country. It's a bitter pill to swallow. And it's all because of COVID-19.

There have been those who have compared the COVID-19 death toll to some of the death tolls in our Nation's wars. I think that's a poor comparison. It's insulting and just not even close to being on the same level. There were those who said the death toll from COVID-19 just passed the death toll from Vietnam. It's not the same. In today's Portsmouth Herald I read that the New Hampshire death toll from COVID-19 is attributed to 95% of the elderly in Nursing Homes. How can anyone compare elderly patients dying in Nursing Homes to 19yr old kids dying in combat? Compare it to The Spanish Flu, but do NOT compare it to Vietnam. Or any of our nation's wars. And look, I'm not saying that those who died from COVID-19 is not significant. It is.

I'm just saying DON'T COMPARE THE DEATH TOLL FROM COVID-19 TO ANY OF THE DEATH TOLLS FROM ANY OF OUR WARS. PERIOD.




This is my friend Mikey Guezzetti. He was 19 when he was killed in Vietnam. He was this quiet kid from Cambridge, Mass who wanted to try surfing when he got back. He never had a single hair on his face. He was just a kid.




These are my friends Jay Hammer on the left and the late Joe Somogyi on the right. Both served in the US ARMY. Jay served in IRAQ and Joe served in Vietnam. Jay is still very much alive and has retired from the ARMY as a full bird Colonel. Joe on the right served in Vietnam the same time I was there. I wrote a Memorial Day story on him back in May of 2001. I was in the midst of ending my year long CATCH A WAVE FOR GUS campaign when I wrote it.
Joe was at the time, my Best Friend. He died in 1978 from exposure to Agent Orange. Just click on the photo above to read the entire story.




What's the story behind this tee shirt? Good question.

Well there's two stories. The first one is all about the current COVID-19 situation here in NH. Up until this past Friday Governor Sununu still had our beaches CLOSED. In other words, it was against the law to go Surfing at the Wall at North Beach. We were the only State in the entire country that still had our beaches Closed. In fact, we're still technically Closed until June 1st, 2020. So this unofficial start of summer is not happening here in NH until June 1st.

And while they locals have been finding their way out into the surf these last two months, they didn't surf at their home break out of respect to our local law enforcement. Even though I will go to my grave saying that there's NO WAY THAT SURFING WAS GOING TO SPREAD COVID-19. It was clearly not necessary to STOP the Surfers from surfing. Surfing is Not a Crime.

But did you know that I was arrested for surfing once? It's true.
It happened in May of 1971.

That's right. I was arrested for surfing. Put in handcuffs on the beach, and hauled off to jail. It's true. I'm not proud of it, and I'm certainly not bragging about it. But this actually happened to me.

Though I suppose I should back up a little here, and let you know the whole story. It was May of 1971. I had been a civilian since January of 1971. Prior to that, I was in the United States Marine Corps. I did a tour in Vietnam in the infantry as a grunt from 1969 to 1970 and was just starting to get my shit together again, as both a civilian, and a surfer. Some of you might recall that I started surfing in 1964.

Prior to my leaving for Vietnam, I had surfed at Good Harbor Beach in Gloucester, Massachusetts many times over the years. And ever since I got back, I had been surfing everywhere and anywhere I could find waves. I had not been to Good Harbor since my return. Well, long story short-there was a decent swell running and Good Harbor looked like the spot to surf that day.

My buddy Larry Crateau and I drove out to GH and proceeded to paddle out at the river-mouth. The surf was fun. Waist to chest high and super clean. We joined another friend Jay Gustaferro who lived there in Gloucester. So there we were, all three of us in the joyous process of sharing some fun waves, when we noticed a police cruiser on the side of the road.

It appeared that a police officer was standing on the side of the road near the beach and was waving at us. None of us could tell what he wanted, so Jay (being the true local) paddled in to find out what was going on.

Now for all intents and purposes, Jay was not exactly a conservative looking type. He had very long hair and was the typical (for these times) hippie/surfer. Jay was being very animated on the beach waving his arms while pointing at us and the surf. Larry and I looked at each other and figured this can't be good. And it wasn't.

Jay paddled back out and told us the news.

"He says we can't surf here. That surfing is only allowed before 9AM and after 5PM!" I looked at him in disbelief and then at the Police officer on the beach. "What? When did that happen?" I asked. "last summer. " Jay answered. "You have got to be kidding me?" I yelled. " I surfed here before I went to Nam in the summer! And there were no problems!" Jay was sitting there on his board shaking his head. "Well this sucks. I mean, it's still Spring. No one is in the water. It's still too cold!" I yelled. "I know " Jay said. I looked at Larry and asked him what he wanted to to do. "I'll do whatever you want to do." He said. "Well, I want to surf. I didn't just go off and fight in that war to come home to this bullshit! I'm surfing!"

And so began the moment of truth for the surfers in Gloucester vs the city ordinance. We proceeded to surf for the next hour. Sharing waves and helping each other retrieve our boards. This was during the days of no leashes. So when one of us lost our board, the others would get to it before the police could grab it. And by that time, there were many policemen on the beach as well as a growing crowd. There were at least three cruisers and a half a dozen police officers. The crowd was getting pretty vocal as well. It was one of those moments in life, where there was no turning back. We had made our stand, and dammit, we were going to go down fighting, I mean surfing.

We all knew that when this was over, we would be getting ourselves in trouble. There was no getting out of this mess. It was our Alamo. And I was Davey Crockett swinging my musket Ole Betsy at the Mexicans climbing the walls.

At one point we heard a low rumbling noise behind us, and much to our surprise and horror, they had launched a Marine patrol boat and were trying to get to us via an amphibious assault. They got pretty close, but could not get right to us, because we were all sitting next to the rocks and the breaking surf. They were getting pretty damn frustrated at our arrogance, and refusal to obey their surf laws. In hindsight, I don't blame them for being upset. Disobeying a direct order is not good. I knew that. But as a 19yr old Marine Veteran? I couldn't accept it. Jay paddled north to Rockport but the boat followed him and he was apprehended. It was just Larry and I at the end. Finally after an hour of surfing, we surrendered.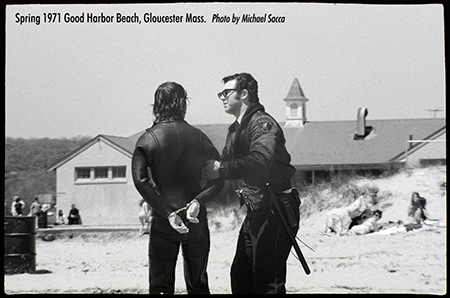 We were all handcuffed on the beach, and hauled off to jail. In our wetsuits.

While in jail in my dripping wet wetsuit I couldn't help but notice all the writing on the old jail walls. "Joe Ricci Assault and Battery 1968." Richard Smith Drunk Driving 1970." And so on and so forth. My wetsuit had the old metal zippers on the legs and the arms. So I joined in with the other criminals and I carved my name on the wall with my metal zipper from my wetsuit, right along side where the other criminals had carved their names.

My crime simply read: "Ralph Fatello- Arrested for Surfing May 5th, 1971!"

I wondered later how many real criminals read that and sneered: "Surfing? That's a crime?" Yes it is. So I went to court that following week and pleaded "NOT GUILTY " by reasons of insanity. In front of a shocked courtroom, I yelled out "I Plead Not Guilty Your Honor, because this whole thing is INSANE!" The judge called me up to the bench and talked me off the ledge. "Look son, I know you just came back from the war, and all of this is new to you, just plead NOLO, pay the fine, and go home. Suffice it to say, I did just that. I paid the $50 fine. And went home. But I was still pretty pissed off. Surfing is against the law?

So I'm not proud of that story. I only shared it with you to let you know I know what the frustration is for not being able to surf. But alas my friends, it's all over June 1st, 2020. So please Hang in there for one more week.

"Remembering Our Fallen On Memorial Day Heals All Wounds."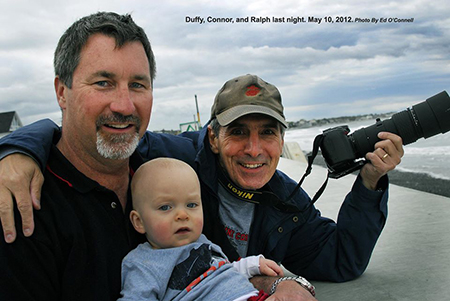 This week's Ed's corner is of my longtime friend Duffy McCarthy and his son Connor. This was back in May of 2012. When it was legal and safe to hang around the Wall, and see people and take photos of the surfers. Connor stops by to see the puppy during these days of COVID. I'm sure he'd get a kick out of this photo.
Photo by Ed O'Connell
*Click the photo above to see a larger version of Ed's Pic.

Now for Some Local, National and International News
We New Hampshire residents all have to deal with one more week of staying away from the beaches. But if you're a golfer you can golf. If you're a Kayaker you can kayak. But if you're a surfer? One more week. Just one more week.
Though I'm curious as to how they are going to enforce the no sunbathing? The funny thing about Governor Sununu is his saying that we are going to do what Mass and Maine are doing. But he's not. Mass NEVER closed their beaches even though they have over 5,000 deaths and NH only has a couple of hundred Sununu kept our beaches closed.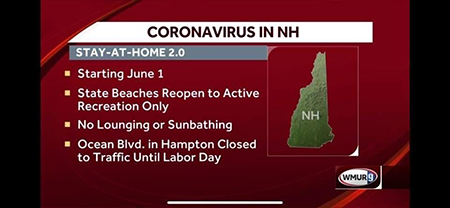 The ONLY way to get the attention of these politicians is to VOTE. They are all about the VOTE. They love being in office and they love the power of being in charge. So if you threaten to VOTE them out. They will listen. They all want to be sitting in their thrones overlooking their Kingdoms. Every last one of them.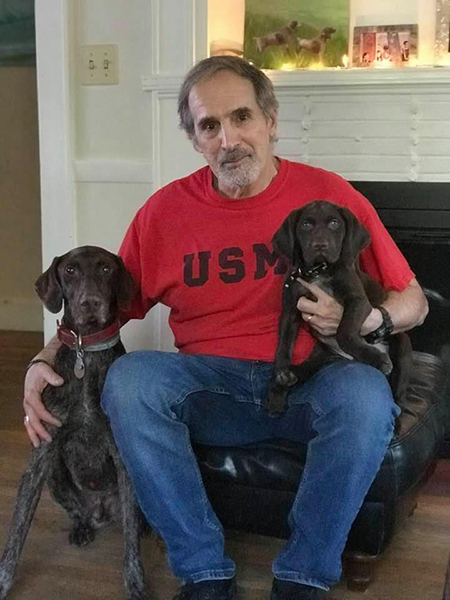 I'm sorry to throw in another Puppy pic but come on! Puppies make everything better. Am I right people? Damn right I am.

PLEASE HELP THESE GO FUND ME Posts (Below).
Click on the image below to MAKE A DONATION. Greg Smith was one of the BEST surfers to ever come out of NH. If you can afford it, please make a donation. Thank you.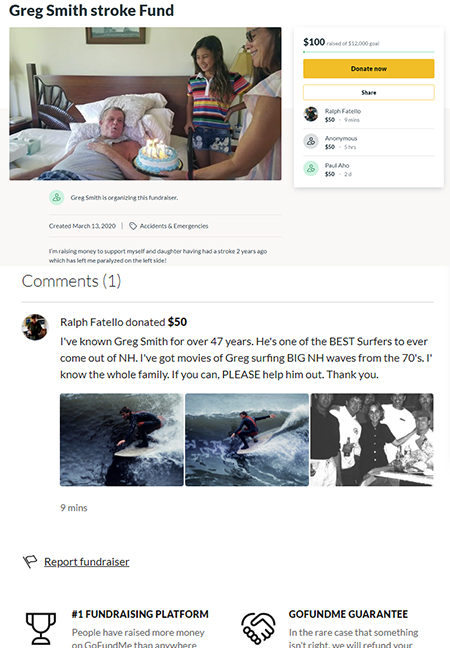 The ASA BREBNER GoFundMe page is also asking for Donations. If you donate $25 or more you get a CD of the artists who are recorded some of Asa's songs. Yeah, I'm one of them. If you can afford it, please donate to this fund raiser. Thank You.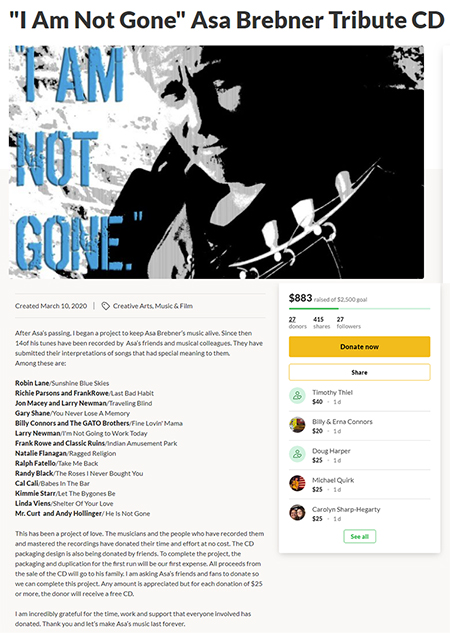 Click on the image above to make a Donation. Thank you.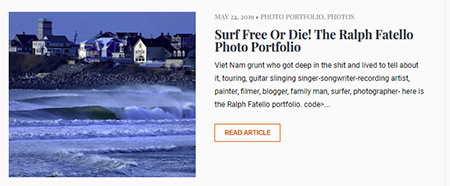 ESM (Eastern Surf Magazine) using a READY MAG format did the Best of Ralph's Pic. And while they couldn't possibly use everything thing I've ever done, they did manage to put up some 50 pics of mine, plus two videos. And I was truly humbled by their intro. Mez said some nice things about me. CLICK ON THE IMAGE ABOVE TO SEE THE WHOLE Spread.


GRANITE GIRLS and The RIVER WOMEN from Ralph's Pic Of The Week on Vimeo. NOW AVAILABLE on VIMEO ON DEMAND. You have spoken and I have listened. You don't have a DVD player so I made it available Online. Watch it on your Smart TV, your computer, or your cellphone! I can't make this any easier my friends. Unless of course I hand deliver to each and every
one of you.

KSM Photoshop of the Week
What the ever loving f**k is this? Khaliddy is Surfing in GITMO? Last week he was splashing in the shorebreak. And now this? This can't be true! Wait i just realized it's not. It's just me again and my Photoshop fantasy world I live in. Though, if he ever did surf? Isn't this the way he'd do it? A full Blown Kook. l.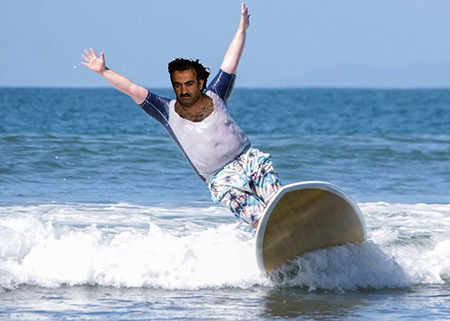 And so my friends, please take advantage of this weekly photo shop of the mastermind who planned 9-11 and resulted in the deaths of 3,000 innocent civilians by KSM (Khalid Sheik Mohammed).

*Note to self -must pick up a case of See Thru Rash Guards
at Home Depot this week.

HAPPY 2nd WEDDING ANNIVERSARY Gabby and Brent LeBreck May 17th, 2020!
REMEMBERING Stephen McCarthy on this day 5-17-20
REST IN PEACE Jerry Stiller.
REST IN PEACE Astrid Kirchherr.
REST IN PEACE Fred Willard .
REMEMBER THE FALLEN MEMORIAL DAY May 25th, 2020!
PLEASE Keep longtime NH Surfer Greg Smith in your Prayers.

Lenny Nichols & Colin Madden
Co-Directors, NNE District
Eastern Surfing Association
@esa.nne.surf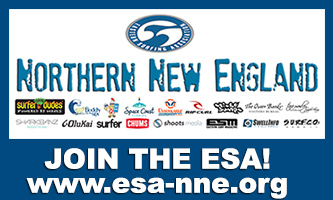 Please Support ALL The photographers who contribute to
Ralph's Pic Of The Week every week for the last 16 years.
** BUY a HIGH RES Photo from any of the weeks on RPOTW.

Remember my friends... Surfing Heals All Wounds.
Pray for Surf. Pray for Peace. Surf For Fun.

Ralph