Ralph's Pic of the Week: 17 years of chronicling Hampton Beach's surf scene
By Angeljean Chiaramida
news@seacoastonline.com
HAMPTON – Ralph Fatello was 13 years old in 1964 when he caught his first wave, and for the past 17 years he has shared his passion for surfing on a weekly blog read by hundreds of thousands, literally.
"People read it in Iran, Iraq, India, in Vietnam," Fatello said. "If you would have told me when I was a Marine in Vietnam that the people out there trying to kill me would someday be reading my surfing blog Ralph's Pic Of The week, I'd have said you were crazy."
Back in 1963, the East Coast wasn't exactly a surfing mecca; few had even heard about it. But after Fatello's late dad, Gus, called him into their Beverly, Massachusetts home to see surfing footage on their black and white TV, the lad was hooked. He earned enough money from his two paper routes to buy his first surfboard in 1964, a red Keoki, and headed for the waters off Lynn and Nahant.


"I just loved that board," Fatello said. "It was a magic board; some are like that."
With it, Fatello caught his first wave at "The Wall" at North Beach in 1965, was thrilled by the wave action and never looked back. He's surfed all over the world, but Hampton's special.
Fatello did a tour in-country in Vietnam, reading the surfing magazines his mother sent him between missions. He studied at the Art Institute of Boston, moved to Hampton in 1971, toured the nation and South America playing original music with his bands. He's made records, been on MTV, made films, written for magazines, drawn for newspapers, and opened his own ad agency, Adlantic, on Hampton Beach. He's a husband to Cory, and the father of three.
And always, always there was surfing.




Ralph surfing "RALPH'S RIGHTS" off of 10th Street in 2008.
Photo by Ed O'Connell
Riding the waves of your life
"A tempest in the ocean thousands of miles away creates this swell that travels hundreds of miles, and reaching the shoreline, where you are there to meet that wave, and becomes the wave of your life," Fatello said. "It's the fact that you were there to catch it, drop into the barrel and share the final emotion of the wave. This wave which is a living liquid matter. It's just amazing when you think about it. There's no other sport you can say that about."


Ralph surfing one of NH pointbreaks on October 11th, 1988.

*The wave before this photo was taken almost cost me my life. The nylon green hood I was wearing got turned around and was adhered to my face. I couldn't breathe through it, as I was hit by a 5 wave set. I was held down by two of those waves, and was very close to cashing in my chips. But I made it back to the surface and ripped that hood down to my neck. I never used it again. Photo by Michael Baytoff.



The sport even helped him pick a woman to share his life with who would understand his fixation on surfing, when in winter of 1984, Cory, his new girlfriend agreed to shoot him and his friends riding the waves.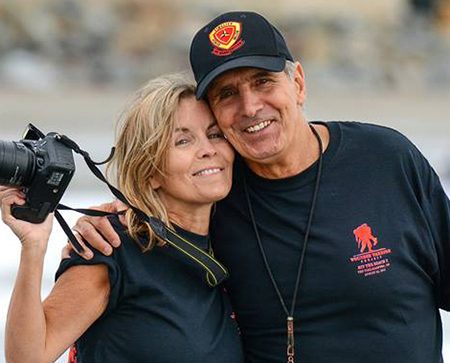 "There she was on this freezing January day, wearing high heels standing in ankle-deep snow taking pictures of me and my friends surfing," Fatello said. "I said to myself, 'I'm going to marry that girl.'"
Fatello's always written, whether it be songs, films, surfing articles or advertising copy. So, when he began what he thought was "a weekly newsletter," on Hampton's surfing scene, he didn't think much of it.
"My friends said, 'Hey, I like your surfing blog,'" Fatello said. "And I would say 'What's a blog?'"


That was April 15, 2004. When he posted on April 18, 2021, it made 17-years' worth of weekly entries without one single miss. That's 884 editions of Ralph's Pic Of The Week blog with readers in every single state of the union and countries worldwide, amounting to 484,376, as of this week.
"I committed to being a surfer for the rest of my life," Fatello said. "I had this ability for being able to write and share this love I have of surfing. I didn't really know if it would work. But it just took off."
Readers find some of the best surfing pictures of Hampton waters anywhere – "My office is at the Wall at Hampton's North Beach and a lot of people send me photos." There's information on surf conditions, including "The Wall Surf Forecast," a chart of wind speed and wave projections, as well reports on conditions. For example, according to Fatello's blog, as of April 25, there's been a run of 38 straight weeks when wave heights reached waist high or better at the Wall.
There's fun here for the non-surfer, too, for Fatello offers his observations on just about anything, serious issues like ocean pollution and the WOUNDED WARRIOR'S HIT THE BEACH. That he help start with Hampton's American Legion Post 35, or the latest on Bigfoot.
"So, Cory and I started to watch the new Hulu series 'Sasquatch,'" Fatello said. "I admit, it's mostly me ... She gave in and let me sign up for Hulu ..."
He's archived 17 years' worth of blog copy and photos, a legacy for the Hampton surfing scene that's unparalleled. And this soon-to-be 70-year-old has no plans to shut it down.
"My goal is to make it to 20 years," he said. "Then I'll decide what to do. I could keep going, or stop, or go monthly."


No more winter surfing
As for surfing at his age, Fatello admits he stopped winter surfing a few years ago because he's not as flexible as he once was, and "the older you get, the colder you get." photo above by Ed O'Connell
But he still surfs from April to November. After teaching his three children, Max, Gabrielle and Noelle, to surf, he's working on the next generation: his three young grandkids.
"There's an old saying among surfers," Fatello said. "We all start off as kooks, and we all end up as kooks."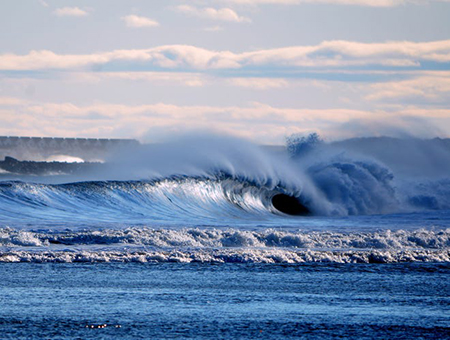 Want to take a look? Visit Fatello's blog at ralphpsic.com

I want to personally thank Angel and Patrick for this nicely written and informative article on the Blog, and I hope that if we are all still around in 3 years we do a follow up on the 20th Anniversary. That's my Blog goal. To do this for 20 years and then... I either quit. Keep going. Or Go Monthly. The safer bet is to go Monthly. Truth is I do enjoy doing this. But I could use a break. So a monthly Blog makes the most sense.
"SURFING, BLOGS, and NEWSPAPERS HEALS ALL WOUNDS!"


This week's Ed's corner pic is from early spring in 2013. The surfer is Ryan Jackson and the only reason I picked this photo this week is because, it showed up on my feed in Facebook. I figured why the hell not. I had been trying to stay with the months and weeks of each Blog, but this was a pleasant surprise. Besides, any photo that Ed takes is worth posting. Regardless of what time of the year it was taken. Photo by Ed O'Connell
*Click the photo above to see a larger version of Ed's Pic.

Now for Some Local and National News

Finally some good news about the New England Patriots and their Quarterback woes. They picked in the first round at number 15 the highly touted MAC JONES from Alabama. A QB who for all intents and purposes, most resembles the pocket passing of one Tom Brady. It's what everyone is saying. Well, not everyone but most of us are on the same page and that page is, Mac Jones and Tom Brady both come from that same cloth.




And what page is that Ralph? Well, he's got that same homespun good looks as Brady (but let's be honest, nobody is going to look or play exactly like TB12. Nobody). But this kid? Hear me out here. I'm about to drop some serious weird coincidences on you. Mac Jones and tom Brady both have that MAYBERRY kind of name. Think about it. Tom Brady sounds like someone who came from Mayberry, USA. Same with Mac Jones. And...count the number of letters in both names. Go on, I'll wait right here.
Hmmm mm. You see what I mean. 3 and 5. Tom and Mac.
Brady and Jones. Can you see it?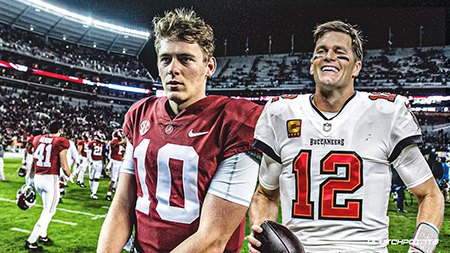 I'm not making this shit up people. It's all right in front of you.




And all though this pic is repulsive to some of you, there is a distinct parallel between the two of them. These two doughy looking cream-puffs could be twins. Don't be fooled by the lack of muscle tone in these photos. We all know what Brady did in that pathetic nonathletic looking body. He won 6 Super bowls with the Patriots. He won 7 overall. Mac Jones could do the same. Now I said could. Not would. But all these coincidences keep adding up. Don't turn a blind eye to the obvious comparisons.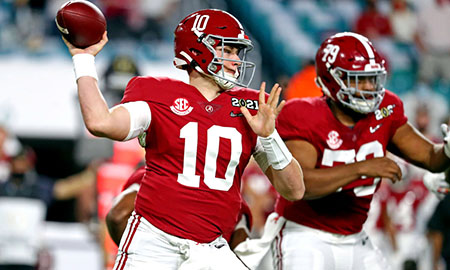 But it's this photo that caught my eye. See his left hand? That's exactly how Brady looks when he's throwing. You will find a ton of pics of Brady holding his hand just like this. This is the poise and stance of a pocket passer. The kind of QB we need. The kind of QB that our offense is designed around. We don't have that with Cam Newton. Not even close. We have something all together different with Cam Newton.

We all saw what happened last season with Cam. There were moments of excitement followed by moments of despair. Cam Newton could run, but he could not throw. Tom Brady on the other hand, was the complete opposite last season. He could not run, but boy could he ever throw. We want someone who can do what Tommy can do.




We want someone who can win games. And Mackey can win.

Wait, did I just call him Mackey? Like my son's nickname? Why yes I did. This guy can win. He took his Alabama team to a undefeated season last year. UNDEFEATED. How this all plays out is anyone's guess. My thinking is Belichick will more than likely start Cam, and Mackey J will be on the sidelines.

It's Cam's team until it's not.

Once Cam starts throwing the ball into the ground or over the receiver's heads? All bets are off. And then and only then, we will see the FUITURE of the New England Patriots. But I know that I am not alone when I say THANK GOD!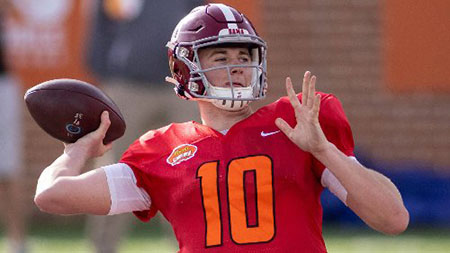 Let the GAMES BEGIN!

More GOOD NEWS. In our post Covid World we are all starting to slowly work our way back to normalcy. That means being able to go to sporting events, rock concerts, and comedy shows. It's been a long long year. Hopefully, you all have gotten vaccinated and you didn't lose anyone to COVID-19. We're still not out of the woods completely, but we're getting there. Can't wait to see my Rock and Roll friends again and my very funny Comic friends again. Life will be good again my friends. .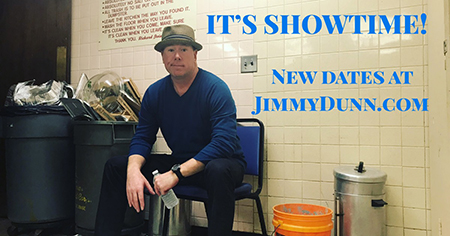 Missed you Jimmy. Hoping that the HBCF will make a triumphant return this summer. Click on the image above to see Jimmy's schedule. It's time to laugh!

KSM Photoshop of the Week
Now here's a rare photo. This was when KSM was a stowaway on the Space Station. Rumor has it that once they found out that KSM was on board, they tethered him to a hook outside the Space Station and let him dangle in out of space. He was found out when one of the other astronauts kept smelling what he thought was a decaying goat. They found Khaliddy hiding in the soiled laundry basket. Damn you Sheik! You can't be in outer space with them scientists and real astronauts. Unless they build a prison up there. Which is not a bad idea.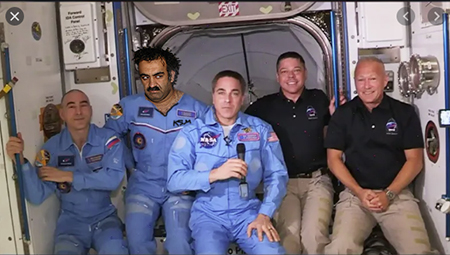 And so my friends, please take advantage of this weekly photo shop of the mastermind who planned 9-11 and resulted in the deaths of 3,000 innocent civilians by KSM (Khalid Sheik Mohammed).

*Note to self -must pick up a case of used TANG Orange juice at Home Depot this week.

Last month I Blogged about DIPG. A local surf family is dealing with this disease and there is a Fund raiser at COMMUNITY OVEN on May 17th, 2021 from 5PM to 9PM. Click on the poster below to learn more about Evan Austin and DIPG. Lets find a Cure for DIPG. GO EVAN!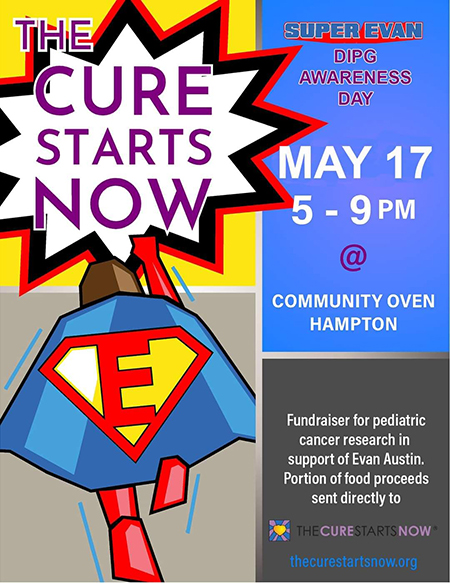 CONGRATS to Erik and Lisa Cannon on the birth of their daughter Aida born on April 25th, 2021!
HAPPY 3rd BIRTHDAY to Reighlynn LaBreck April 21st, 2021!
HAPPY CINCO de MAYO May 5th, 2021!
HAPPY BIRTHDAY Stan Bocko May 7th, 2021!
HAPPY BIRTHDAY Leah Piersiak May 8th, 2021!
HAPPY BIRTHDAY Gabby LaBreck May 9th, 2021!
HAPPY MOTHER'S DAY May 9th, 2021!
HEAL QUICKLY Tony Berardini after his Hip Surgery!
PLEASE Keep 90 yr old Chuck Dreyer (Kim Grondin's dad)
in your thoughts and prayers as he recovers from surgery.
PLEASE Keep JoEllen Bunton in your thoughts and prayers too.
PLEASE Keep Bob Crawford in your thoughts and prayers.
PLEASE Keep longtime NH Surfer Greg Smith in your Prayers.
PLEASE Keep local Surfer/Musician Pete Kowalski in your thoughts and prayers throughout the year.

Please Support ALL The photographers who contribute to
Ralph's Pic Of The Week every week for the last 16 years.
** BUY a HIGH RES Photo from any of the weeks on RPOTW.

Remember my friends... Surfing Heals All Wounds.
Pray for Surf. Pray for Peace. Surf For Fun.

Ralph