May 15th, 2022 The RUN is 39 out of 39 Weeks.
Waist high or better at least once a week.
There were head high to overhead waves from May 8th-12th, 2022.
And waist to chest high on Friday May 13th, 2022

THE RECORD FOR THE MOST CONSECUTIVE WEEKS IN A ROW FOR WAIST HIGH OR BETTER. August 8th, 2021 was 53 WEEKS! TOPPING THE 43 CONSECUTIVE WEEKS SET IN 2009!
Send your SURF Pics to me directly to ralph@adlantic.com.
Need photos by 10 AM on Saturdays. Seriously.
By 10AM. Make sure they are 1300 to 1555 pixels wide.
If you have more than 10 pics please use wetransfer.com it's free up to 2 gig. Please DO NOT send me over 10 pics without first contacting and communicating with me.
Thank you.

Click on Archives link to see all the past Blogs
and pics.


SHOOTING THE MOTHERS DAY WEEK SWELL
photo by Martha Lardent

Every now and then, we get hit with a surprise "multiple day" swell that kind of catches everyone off guard. For this to happen, there needs to be a combination of weather related events to pull it off. First and foremost, we need a decent size storm. You know, a massive low pressure system to form, and sit off the coast. And secondly, we need a strong stationary high pressure system, to keep the low from moving away. Kind of like the perfect storm set up, but not as destructive. Just a big low and a big high.

And well, we had both of those last week.

That big Ole High Pressure system kept that huge churning low pressure system that was parked right off of our coast from going anywhere. That thing just sat there for days on end sending us a decent overhead swell. The only downside was, the winds were not favorable. But the silver lining was those winds kept the swell here. The results? Well, depending on who you talked with, we had (by my estimation) 6 days of waves. 5 of those 6 days were well overhead. From May 8th-12th there were overhead waves pouring into every reef, point, and sandbar in our short little coastline. And we had some fun waves on Friday the 13th, That's SIX DAYS OF WAVES.

In the merry merry month of May. Six Days of Waves. That's crazy.

So yeah, I shot every single day. Both stills and video. The photo above was taken by Martha Lardent as I was nestled into the rocks and boulders of one of our many little surf breaks along out 18 miles of coastline here in the Granite State. Though, we really only have about 13.5 miles of surfable coastline. But hey you won't hear me complain getting short changed in the real estate department. Besides, we are so close to two other states that have border our beloved Granite State. Mass to our south and Maine to our north. As you've heard me say before, we live and surf in NEW ENGLAND
not just New Hampshire. NEW ENGLAND. Just look at a map.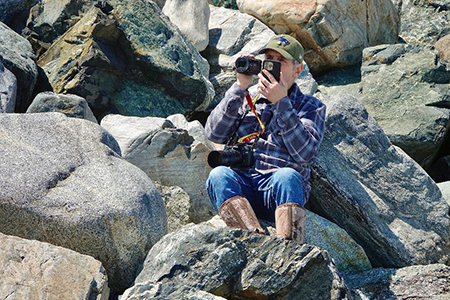 This is another pic of me shooting last week. I know it looks silly.

Me with three cameras. But I'm actually talking on my cell phone in this pic. Can't remember which surfer I was talking to, but I'm sure I was getting annoyed giving a surf report while trying to shoot the action in front of me. Again, another photo taken by Martha Lardent. So I shot a lot of pics and video during this MOTHER'S DAY WEEK SWELL. But I also managed to slip out and catch a few waves. Though by the time I did surf, it was dropping like a stone, and I only managed to get some leftover table scraps. But beggars can't be choosers. Or so they say. I surfed on Friday the 13th of May.

I was alone for the first hour, catching and riding some small waist high waves when Scott Fogg paddled out and joined me. I told Scott my goal was to get 13 waves on Friday the 13th. I should have kept my mouth shut, because the conditions were rapidly deteriorating, and it was an all out struggle to fill my quota. Scott left and I was stuck at 10. Ugh. Then my Marine buddy Tim Bailey paddled out and in due time I was able to get those last three elusive waves.




Tim cracks me up, he's always complaining about his age. I have to keep reminding him that I am 11 years his senior. So if he thinks he's old what does he think I am? Anyway, I love Tim. We are brother Marines and we have much more in common than just surfing and the Marines. But I admit, those two categories are reason enough to remain close friends. Tim is a retired Marine Colonel who did two tours in Afghanistan. He was awarded the Bronze Star. And whenever he said that his first tour was 20 years? Then I really felt old. I mean 2002 was 20 years ago! Holy mackerel. Time sure flies when you're having fun huh Tim? And on Friday the 13th, 2022, we had some fun.

And speaking of time This year marks my 58th year of surfing, and the 57th year of taking surf photos. And as most of you older folks know, back in the day it was literally film that we shot on. Both stills and movies. Film as in send your rolls and catridges off to get developed in a lab. This was pre-digital.

I've come a long way from the pic on the left to the pic on the right.




I agreed to do a photo/art/graphic design exhibit at the local Hampton LANE MEMORIAL Library next month. I'm calling it The Art Of Surfing. I will do a meet and greet on Saturday June 4th, 2022 at 12:30 PM and my art will be on display for the whole month of June. I've never had my own art/photo exihibit before. So if you're in the area drop by the WEBSTER GALLERY in Hampton, NH to see some of my work. And if you really want a laugh, stop by the reception and listen to me spew forth some of my infinite wisdom about my work and life. I promise I'll try to make you laugh. It should be fun.

CLICK ON THE IMAGE BELOW TO SEE A LARGER VERSION.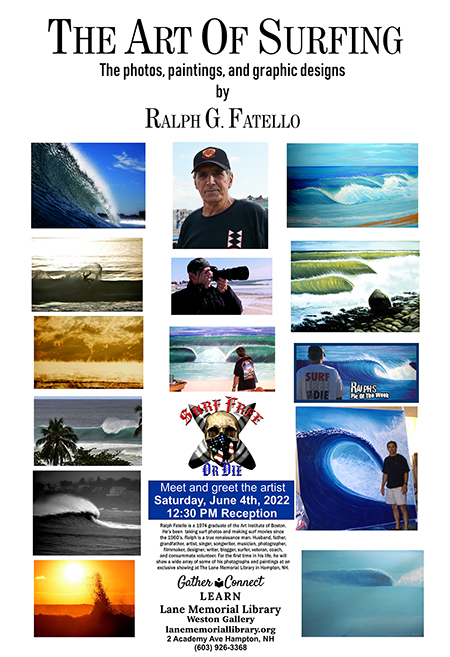 Click on the pic above to see a larger image.

"SURFING AND ART HEALS ALL WOUNDS."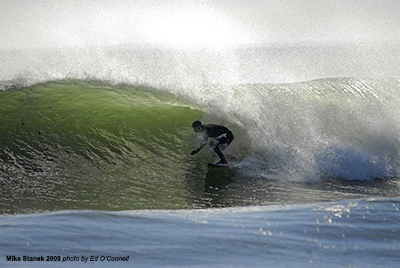 This is a pic is of Mike Stanek. I shot both stills and video of Mike this week during the MOTHER'S DAY WEEK SWELL. And I couldn't help but think about Ed, and how many times he shot pics of Mike over the years. Stanek was one of Ed's favorite subjects to shoot. In fact, I can close my eyes and conjure up some of those deep barrel pics that he's gotten of Mike. I'm sure Mike misses Ed as much as the rest of us. Meanwhile, take a look at this cool pic of Mike by Ed. Photo by Ed O'Connell
*Click the photo above to see a larger version of Ed's Pic.

NOW FOR SOME LOCAL AND NATIONAL NEWS
I'm hoping that Gino Cappelletti and Gil Santos have reunited since Gino passed away this past week at age 89. The two of them were the voices of the NEW ENGLAND PATRIOTS. Losing Gil had to have been really hard on Gino. And well, I'm praying that they are somehow together again.

Gino played on the original BOSTON PATRIOTS as both a wide receiver, and a place kicker. After the NFL he joined forces with Gil Santos and the two of them broadcast some of the biggest games in Patriots history. Gino and Gil were icons in New England. It is truly an END OF AN ERA. Rest In Peace Gino.
We all TRULY loved you.




CELTICS BEAT (REALLY BEAT) BUCKS IN GAME 7.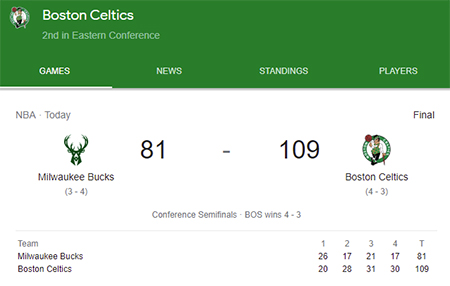 I'm so happy for the REAL fans. The REAL Celtics Fans. Not like me. I'm a fairweather fan. But I admit, ever since Easter Sunday I saw every game. I've been a fan in the past. Just not hardcore. But I'm all in with this win! l

BRUINS LOSE IN GAME 7 TO THE HURRICANES.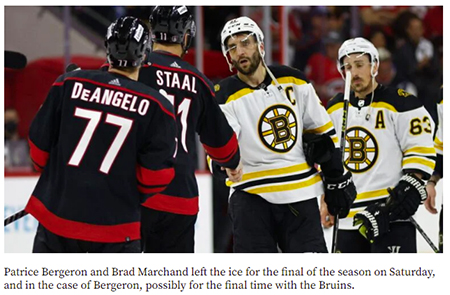 And just like that, the season was over. After an electrifying Game 6 victory on Thursday The BOSTON BRUINS went down 3-2 in Game 7 to the Carolina Hurricanes. They had their chances all afternoon long but just couldn't get the puck in the net. This may be the last time we see Patrice Bergeron in the black and gold. And there are other possible outcomes. Marchand and Coach Cassidy are among the questions marks. It's all about the business and money. So who knows what the final outcome will be. Thank you to the team and organization for another exciting season. There's no game faster that NHL hockey.


KSM Photoshop of the Week
Black Hole Sun was one of my favorite songs by SOUND GARDEN. Though I'm pretty sure that Khaliddy never heard it. It's funny to see this amazing photo of the BLACK HOLE this past week. But if you look closely, you'll see what appears to be the head of KSM. Do you see it? Now how on earth do you suppose that happened? I think we all know the answer to that. Damn you Khaliddy you may have forever ruined that song for me. I can't unsee this
. BLACK HOLE SUN...WON'T YOU COME, AND WASH AWAY THE RAIN.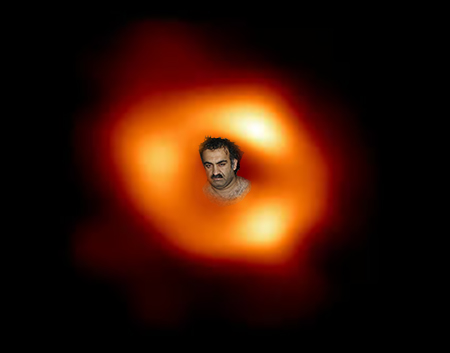 And so my friends,
please take advantage of this weekly photo shop of the mastermind who planned 9-11 and resulted in the deaths of 3,000 innocent civilians by KSM (Khalid Sheik Mohammed).
*Note to self -must pick up a case of SOUND GARDEN'S BLACK HOLE SUN Singles.
HAPPY MOTHERS DAY May 8th, 2022!

HAPPY BIRTHDAY Leah Grondin Piersiak May 8th, 2022!
HAPPY BIRTHDAY Gabby LaBreck May 9th, 2022!
HAPPY HEAVENLY Birthday Caley Brentwood Snow May 10th!
PLEASE KEEP Mr. Ritchie (father of Gary and Billy) in your thoughts and prayers.

GET WELL SOON to local surfer Mike Keefe! You'll be back in the water before you know it Mike. Just rest up and get stronger brother. We Love you!
PLEASE Keep local Surfer/Musician Pete Kowalski in your thoughts and prayers throughout the year.


Please Support ALL The photographers who contribute to
Ralph's Pic Of The Week every
week for the last
18
years.
** BUY
a
HIGH RES Photo from any of the weeks on RPOTW.

Remember my friends... Surfing Heals All Wounds
.

Pray for Surf. Pray for Peace. Surf For Fun.


Ralph




Yesterday- CALEY THE SURF DOG. 1974-1989

It's funny how I always remember her birthday. May 10th, 1974. She lived to be 15. She was a such special dog in my life. I mean, she surfed! I had a bona fide "SURF DOG!" There's a detailed story in my upcoming book about the day she first surfed, back in 1975, a day I'll never forget. She used to wait for me at the water's edge when I would go for a surf. She would greet every single surfer who entered the water, and exited the water until I finally came in. The image in the lower right hand corner is from a super8mm movie that my then girlfriend Cory took, in 1984. I spread her ashes at the "Reef" in Marblehead, and at the Wall. Happy Birthday Caley. I hope you're pointing a wild gamebird, and still surfing. I miss you girl.
Photo courtesy of RALPH





I kept a daily Blog on my CATCH A WAVE FOR MOLLY surf campaign, when I surfed every single day for 365 consecutive days. Click on the Banner above to read entries of my daily journey. There's some really interesting and true experiences
that happened during that year. Some of which are to this day, unexplainable. Some are just mind blowing. But all true.

I started on July 26th, 2010 and ended on July 26th, 2011.

Some rainy Sunday, pour yourself a cup and go through the journal. Pay close attention to the month of May in 2011. Read that month and let me know what you think of that. Be forewarned it will change you forever.



(Above) Mikey Evans grinding the coping of this Mothers Day right.
The MDW SWELL May 8th-13th, 2022. Photo by RALPH
*Click on the photo above to see the whole gallery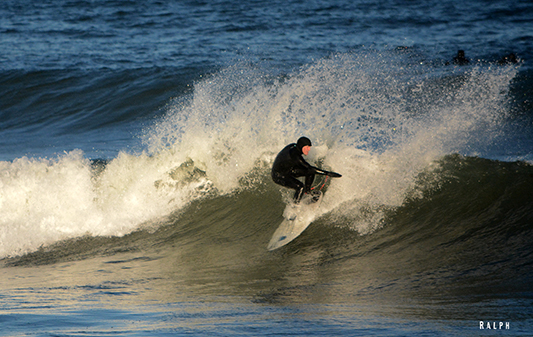 (Above) I love that afternoon light it's a Goofyfoot delight.
The MDW SWELL May 8th-13th, 2022. Photo by RALPH
*Click on the photo above to see the whole gallery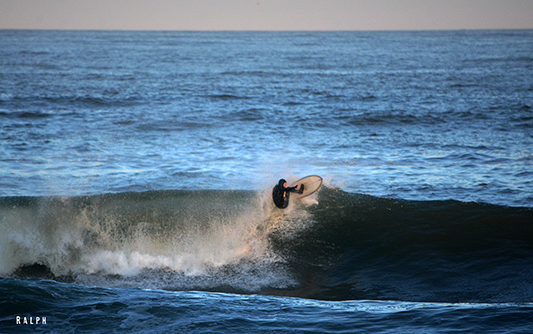 (Above) I actually lost track of the days and nights here. Ian Dreher.
The MDW SWELL May 8th-13th, 2022. Photo by RALPH
*Click on the photo above to see the whole gallery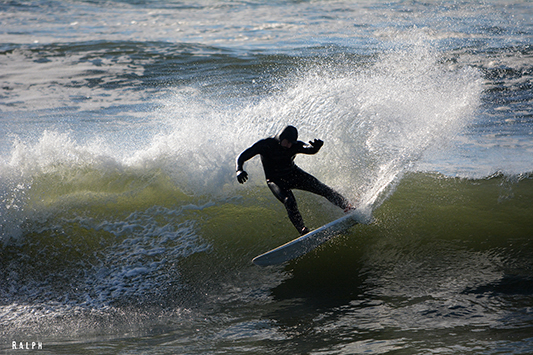 (Above) Mackey V cutting back at Uncle Bobby's.
The MDW SWELL May 8th-13th, 2022. Photo by RALPH
*Click on the photo above to see the whole gallery


(Above) Artie Seaman slipping in under the fold at Uncle Bobby's.
The MDW SWELL May 8th-13th, 2022. Photo by RALPH
*Click on the photo above to see the whole gallery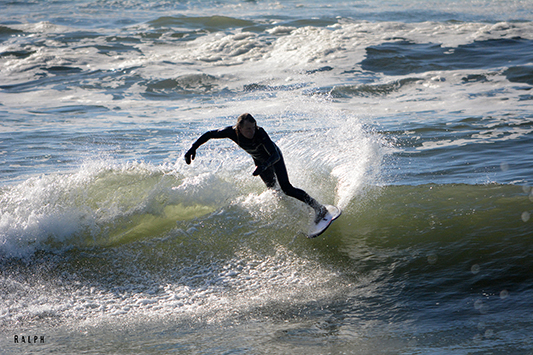 (Above) Two days later everyone had taken their hoods off. Stevie O'Hara.
The MDW SWELL May 8th-13th, 2022. Photo by RALPH
*Click on the photo above to see the whole gallery




(Above) Matt Colby back to where we all started this swell.
The MDW SWELL May 8th-13th, 2022. Photo by RALPH
*Click on the photo above to see the whole gallery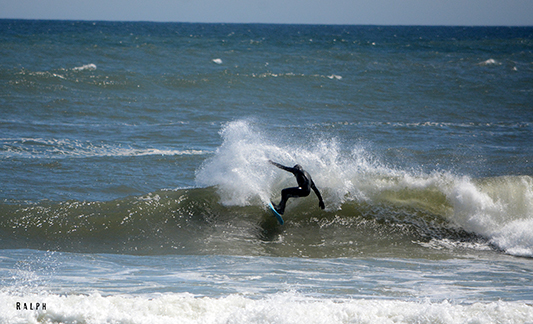 (Above) Mike Stanek's abrupt turn at the Speak Easy.
The MDW SWELL May 8th-13th, 2022. Photo by RALPH
*Click on the photo above to see the whole gallery


(Above) Dan Riley thinking more about the running Striper's than this right.
The MDW SWELL May 8th-13th, 2022. Photo by RALPH
*Click on the photo above to see the whole gallery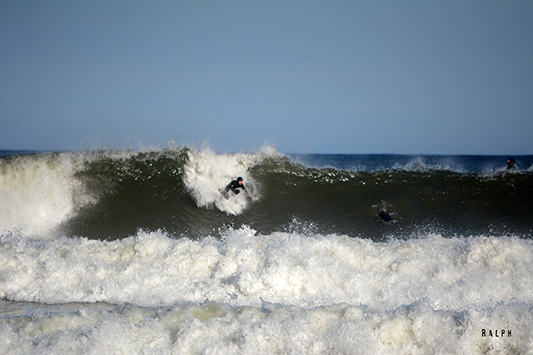 (Above) Shayne Forsely rail grabbing takeoff at LUMPY'S.
The MDW SWELL May 8th-13th, 2022. Photo by RALPH
*Click on the photo above to see the whole gallery


(Above) My son-in-law Pete Rizzo was out mixing it up with the crew.
The MDW SWELL May 8th-13th, 2022. Photo by RALPH
*Click on the photo above to see the whole gallery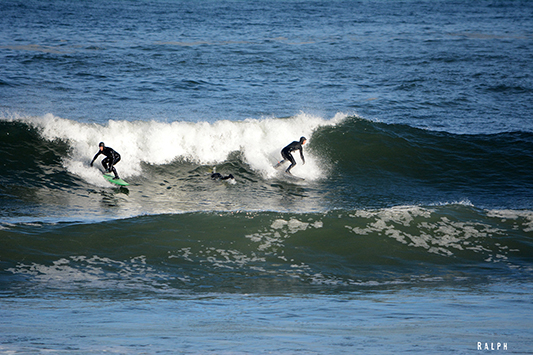 (Above) One go left one go right at LUMPY'S. Kody go right.
The MDW SWELL May 8th-13th, 2022. Photo by RALPH
*Click on the photo above to see the whole gallery