Tuesday March 26th, 2019 was an interesting morning in the wonderful and beautiful paradise, known as Puerto Rico. I had left my sandals on the beach (after swimming for two hours taking water shots of the surf and surfers) so I left the condo and walked down with my camera to retrieve my sandals, and take a few more pics. On the way back up I stopped to say hello to Holly, a local surfer/resident.

She pointed out that there were three kids caught in the rip.

Sure enough, three kids were struggling in the rip, one free swimming and two on boogie boards. I looked over and saw that their dad was just sitting there in the shade, under some palm trees. He was a good 30 yards from the shoreline. So I yelled to them to start swimming parallel to the shore. I pointed in the direction they should be swimming. But they were not getting it. Then the dad got up and started running down to the shore break. I could tell he was new to all of this. He was a large, and very white man. He dove in and started to swim out to the kids who were now getting sucked out to where the waves were breaking. But now, they were all yelling for help.

This was getting more serious by the second.




I looked at Holly and said " Hold my camera." As I stripped down to my trunks and headed down the beach. "Should I go and get a surfboard?" Holly yelled.
"Go Get Kevin!" I yelled back as I dove in and started swimming as hard as I could towards the kids. Just as I got to about 25 yards from them, I saw a wave hit one of the kids, and then my heart sank as I saw a loose boogie board. "Shit" I thought to myself. I knew we needed that board for that kid to hold onto. So I swam over to grab the loose board and swam back out to give it to the kid who was really on the verge of panic.

I went into Marine mode and started to bark out orders. "Hold onto your boards and start kicking your feet! We're going this way!" As I pointed down the beach. I checked on all four of them to make sure they were on the same page. The dad was a concern for me because he was on his own. But he seemed fine. He was clearly anxious but OK for the moment.

Then before I knew it, Kevin was there. He had my fins!

"Ralph put these on!" And I yelled "No you put them on!" Unbeknown to me, he had his own fins on. But having known Kevin for a lifetime, I instantly felt relieved. I don't know a better waterman than Kevin. He instantly went into action. He held onto the youngest kid and calmed him down. And then we all started the long swim back to the beach. At one point Kevin and I heard a chopper fly over us. A US COAST GUARD rescue chopper flew directly over our heads. And kept going. Kevin and I looked at each other and just shook our heads.




Any way, long story short. The kids and their dad made it to the beach. Nobody drowned. Nobody got hurt. The dad vomited. But other than that, we were good. I went into my Drill Instructor mode, and made them all listen to me as I barked out orders on how to avoid getting caught in a rip, and more importantly, how to get out of a rip once you are caught in one.

I hope they heard me. My guess is they were still pretty shaken up.




Kevin and Kim being more diplomatic than I went and calmed everyone down. Turns out it was their first day here. They were from Colorado and on vacation. Forgetting my sandals turned out to be a good thing.

Thanks to Holly, Kevin, and myself, we were able to extend the Colorado tourist's vacation. And in doing so, we provided them with a pretty scary story with a good ending. Thank God.




Because Puerto Rico is such a beautiful Tropical Destination with perfect
tropical surf for any surfer, from any level, it does see it's share of tourists and surfers from all over the world. We love it. Let's face it, PR has it all!




Aqua marine green water with water temperatures in the 70's, it's been a dream trip for most of the New Hampshire surfers each winter as they leave the frigid cold, and make their way to the warm and friendly tropics that is Puerto Rico. And it's been that way since the 60's.





Now for something good and uplifting. The 5th Annual McCarthy Strong
" Fight Against Pancreatic Cancer" walk. Sign ups start at 9:00 AM at the Marston Elementary School in Hampton, NH.

"Surfing, Swimming, Puerto Rico, and McCarthys Heals All Wounds."






Because I blogged about my recent R&R to PR I thought, why not post Ed's real R&R from Vietnam in 1969. 50 years ago, Ed chose Australia as his destination for some downtime away from the war. This is a pic he shot at Bondi Beach. It must have been surreal for Ed to see surfing again. And I can only imagine the struggle to leave this place and go back to the war. But he did, as we all did back then. Watching that surfer run down the beach must have felt so good to Ed. Photo by Ed O'Connell
*Click the photo above to see a larger version of Ed's Pic.

Now for Some Local, National and International News
Mueller? Mueller? Mueller? Well, the long wait is over. But...are the nagging questions behind us? According to 45 they are. Not surprising, 45 has put his own spin on this. Like we all knew he would. Let's face it, he would have put his spin on it no matter what the outcome. It's just who the man is. It's all smoke and mirrors with him.

"Pay no attention to that man behind the curtain!"

The snake charmer/con-man is very good at what he does. I'm personally going to wait until the smoke clears and Barr releases more than just the four pages he's deemed fit for us to read. After all, it's a solid 300 page report. It's not that I don't trust him, no wait, it is because I don't trust him.




This would make a wonderful Gift item for most Americans. And I suppose the Russians would find it interesting as well. Hell, even Krazy Kim in North Korea wouldn't mind getting a copy.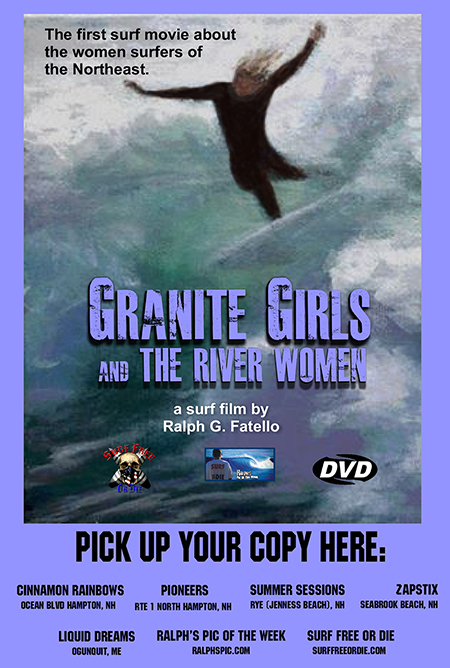 The DVD's are available at all the local surf shops. Or by
sending me an email. ralph@adlantic.com or send a check for $20.00 made out to ADLANTIC and send it here:

ADLANTIC
c/o OC Studio Suites
703 Ocean Blvd Suite C-4
Hampton, NH 03842

Or RENT or BUY it Online. You have spoken and I have listened. You don't have a DVD player so I made it available Online. Watch it on your Smart TV, your computer, or your cellphone! I can't make this any easier my friends.


GRANITE GIRLS and The RIVER WOMEN from Ralph's Pic Of The Week on Vimeo. NOW AVAILABLE on VIMEO ON DEMAND.

On April 15th, 2019 the BLOG is turning 15! FIFTEEN YEARS without missing a single week. Who does that? I'll tell you who. NOBODY does that. I'm the only fool who has committed to writing, shooting, and filming every single week for 15 straight years. I'm going to have a BIG Blog that week with all kinds of pics and videos from the last 15 years. So stay tuned kids.




I've enjoyed every single week, every month, and every year!


KSM Photoshop of the Week
Uh Oh, is that who I think it is? Way in the background? Can you see him? Did any of you know that KSM was present at the Barr hearings? Did Khaliddy get to Barr? Who the hell knows? One thing is for certain, and that is, whatever is happening in our world it's pretty good bet that KSM will find his way into the Blog Limelight each week. Why? It's just one of the many things I do for you, my loyal and faithful readers. It's almost like a modern day version of "Where's Waldo?" Enjoy my friends...enjoy.




And so my friends, please take advantage of this weekly photo shop of the mastermind who planned 9-11 and resulted in the deaths of 3,000 innocent civilians by KSM (Khalid Sheik Mohammed).

*Note to self -must pick up a case of "The Mueller Diaries"
at Home Depot this week.

HAPPY BIRTHDAY Don Rose April 2nd, 2019!
HAPPY BIRTHDAY David Robinson April 2nd, 2019!
HAPPY Vietnam Veteran's Day March 29th, 2019!
HAPPY BIRTHDAY Noelle Fatello March 27th, 2019!
HAPPY BIRTHDAY Gus and Angelo Fatello March 27th, 2019!
REST IN PEACE Dick Dale "King of The Surf Guitar"

FYI Lenny Nichols is looking for someone or someones to take over the ESA-NNE District. Please contact Lenny Nichols by calling his cell (603) 944-2418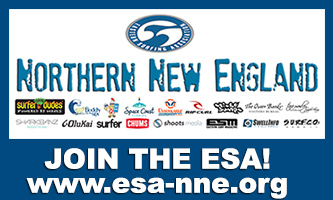 Please Support ALL The photographers who contribute to
Ralph's Pic Of The Week every week for the last 13 years.
** BUY a HIGH RES Photo from any of the weeks on RPOTW.

Remember my friends... Surfing Heals All Wounds.
Pray for Surf. Pray for Peace. Surf For Fun.

Ralph