"THE SKY IS FALLING! THE SKY IS FALLING! THE SKY IS FALLING!"

For the life of me, I can't believe what I am witnessing from the local levels of government, to the Nation's highest offices. COVID-19 is the New WAR OF THE WORLDS. I mean Good Lord people, can we all just get a grip on ourselves and just settle down. The world is not coming to an end. This Pandemic, or as I am now calling it, this "PANIC-DEMIC" has got you all by the proverbial balls. I've never seen anything like it.


My friends, can we just stop and take a big breath and look around us all?

Just stop and think for a moment. Do you know anyone who has died from COVID-19? And be honest. Maybe you know someone who has it, or you know someone who knows someone who has it, but do you PERSONALLY know someone who has died from it? Because I don't. I just know panic when I see it. And there's panic everywhere, and not only panic, but dissent and anger. People are starting to turn on one another. On social media. In text messages, in emails, and on the phone. You know it's true.

People are either in full on panic mode-or full on denial mode.

Me? I'm somewhere in between the two extremes. Not Panicking, and certainly not being dismissive. I'm practicing the social distancing, and being aware of my surroundings. You know, I'm being vigilant. But there are those who are on the extreme edges. I've got one friend who is totally obsessed with COVID-19. Reads every single article on the subject. Sends out dozens of emails (daily). It's like there's just one driving force in his life. COVID-19. I think those who are obsessed with it, are heading into a deep case of depression and paranoia.

I talked to one person today who told me he's started to carry his gun around? What? Why? Is the Corona gonna sneak up on you, and and try and kill you? Or do you need a weapon when you go shopping for toilet paper?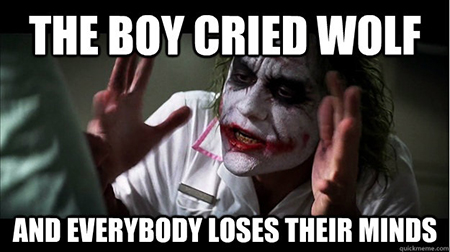 As I said last week. I know we are in the midst of this Global Pandemic. I get it. To be safe and sure, we all practice Social Distancing. Six feet apart. But as of this weekend, the State of NH has declared that we all STAY HOME and (here's the killer) ALL STATE BEACHES BE CLOSED until May 4th? Can someone please tell me how stopping a small percentage of our population (surfers), from going to the beaches, in this cold water is going to help stop the spread of COVID-19? Honestly? Anyone? I want facts not speculation.

Surfers are already practicing the "Social Distancing." They do it on land and in the water. It's NOT the surfers, it's the people (from out of state) flocking to the beaches, and crowding the sidewalks, and the Super markets who might (and I do mean MIGHT) be spreading the virus. And again, I don't know a single Surfer anywhere who has it. This whole thing in my honest opinion, has been overblown, and over-hyped by the 24-7 News. And it makes no difference where you get your news from, it's all the same.

The FREAKING CORONAVIRUS Network! 24-7 PANIC NEWS.

You all realize that there are more people dying from cancer, heart disease, murder, suicide (22 veterans alone commit suicide every single day), and drug overdoses (130 people die from opioid overdoses every single day) than are dying from this thing? Please tell me you know that? So tell me, where is the OUTRAGE for those deaths? This virus comes along, and what? It's the END OF THE WORLD? Really?

Stopping surfers from going surfing in FREEZING water is going to save the world how? Seriously. How does that work? People are panicking. Nobody is making sense. From the White House, to the local level politicians. Nobody is making any sense. Everyone wants to blame someone. The Democrats blame the GOP. And the GOP blame the Democrats. Meanwhile the rest of us have to deal with the absurdity. Practice social distancing, but don't shut down the world. Be smart and safe. Not stupid and overreacting.


This is not going to do anything except cause more anger and grief.

THIS IS WHAT NEEDS TO HAPPEN:
1. Scientists must create a vaccine, and it needs to be made available to everyone as soon as humanely possible.
2. Testing must be made available for anyone who wants/needs to be tested.
3. Keep those who test positive in quarantine until cleared.
4. Stop treating those who may or may not have it like they are lepers.
5. Keep working on getting masks and gloves for anyone who wants them.
6. HELP local businesses get back on their feet. They are feeling the crunch of this curse more than anyone else. There are ways that you can help. Snap out of your trance, and do something to help.
7. Keep the kids busy while they are confined to their homes. There are ways to make this work and be both fun and protective. Use your imagination. Just don't scare them. If you're scared, they'll be scared.
8. And lastly, LET THE SURFERS Go Surfing. Come on...you know that's an extreme knee jerk reaction to this thing. Surf Free Or Die.




And above all, stop panicking. The SKY IS NOT FALLING.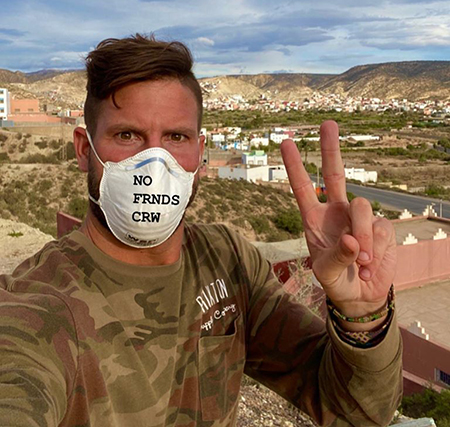 I had to post this pic of Tyler McGill who is currently surfing abroad.

It's times like this that make me miss the EBOLA Virus and the SWINE Flu.
Am I right people? Now those were the Good Old Days of Pandemics. Days that didn't turn the world upside down. It was news, but not like this thing. Give me a world with Ebola and Swine any day of the week. F*** COVID-19.

The 27th of March was my youngest daughter's 25th birthday. And we had to celebrate like we were in a leper Colony. It was sad and silly. Why? Because we all knew that none of us had the COVID-19 but we had to take precautions. Granted she works at a hospital, but as a receptionist in a Re-hab therapy. She's not on the FRONT LINES like she would be if she was working in NYC. She works here on the Seacoast. Not exactly Ground Zero. It was terrible not being able to hug her on her birthday. Awful. It sucked!

I can't believe my little "Sweetie Boid" is now 25 years old. Damn.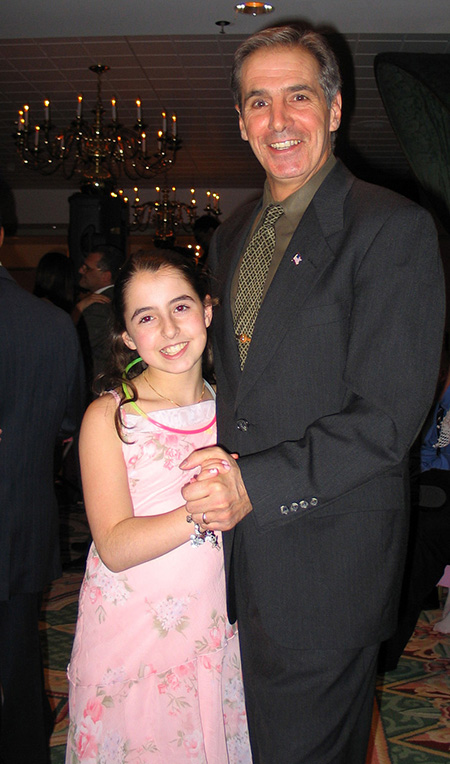 This pic was from a Father and Daughter's Dance in the late 90's.
I told her not to worry and that the next time we do dance, it will be at her Wedding in September. I'm hoping that the COVID-19 will be over by the late Spring so we can get back to normal this Summer and early Fall. I just hope that we can all maintain our senses before then.

I keep thinking of a TWIGHLIGHT ZONE episode where the aliens have caused a panic on earth, turning friend against friend, and neighbor against neighbor. The camera pulls back as these two human looking aliens are standing on a hill, overlooking this once quiet neighborhood, as they attack one another. A classic Rod Serling storyline. Hope that doesn't happen here.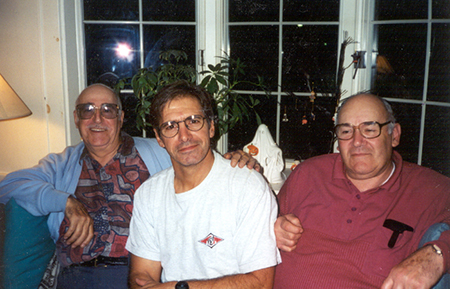 March 27th was also my late father (left) and my late (right) uncle's birthday. My dad Gus would have turned 95 and my uncle Angelo would have turned 90. I love this photo. It was the first year I got prescription eyeglasses. I don't need glasses, but they do help me read better. DOH! But how cool is it that my father, my uncle, and my youngest all share the same birthday. Pretty cool.

On March 22nd, 2020 I got a text from a close friend. Russ Dockham passed away. Damn, another older surfer has left the line-up. I've known Russ for a very longtime. We weren't the best of friends, but I knew him enough to always stop and say hello. We surfed many times together in Rye throughout the 70's and 80's, and into the 90's. He was a big man and was hard to miss. I was wracking my brain trying to remember if I have any old photos or movies of him surfing. I couldn't think of any off the top of my head, but I'll look to see if I have any. I'm sorry for his family and close friends.

And I suppose once we all get cleared from the Plague, we will have another SURFER'S PADDLE to plan and organize. That's three that I know of that will now be pending. It's a shame that we now have to wait for the siren to sound to be able to go back to the beaches and get back on the road to normalcy.

Here's pic of Russ taken from REMICK'S Funeral Home in Hampton.
Below is also the Obituary from their website. Rest In Peace Russ.
Say hello to Todd Ross, Dwight Hamsley, and John Grady for us.

Keep paddling brother...keep paddling.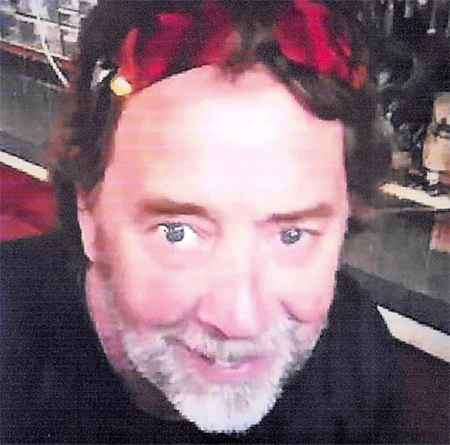 North Hampton – Russell D. Dockham, 62, of North Hampton, died Sunday, March 22, 2020 at Exeter Hospital after a lengthy illness. He was born in Portsmouth, May 31, 1957 a son of Jayne (Morrison) Dockham of Rye and the late Walter E. "Bud" Dockham, Jr.

Russ attended Rye schools and Portsmouth High School. He was a US Army veteran serving at Fort Carson in Colorado Springs, CO. He worked as a self- employed carpenter and had made his home in North Hampton since the late 1980's. His pride and joy was riding his Harley Davidson motorcycle as well as enjoying surfing and the ocean.

He was predeceased by his father in 1992 and his brother David in 1977.

In addition to his mother and her companion Ian Johnston he leaves close friend, Elizabeth as well as Jeff Holihan and Mike Coburn.

A memorial service will be announced and held at a later date at the Remick & Gendron Funeral Home-Crematory, 811 Lafayette Road, Hampton with urn burial to follow in the Central Cemetery, Rye with military honors. In lieu of traditional remembrances, donations may be made to the Rye Lions Club,
PO Box 446, Rye, NH 03870.


"Surfing Heals All Wounds."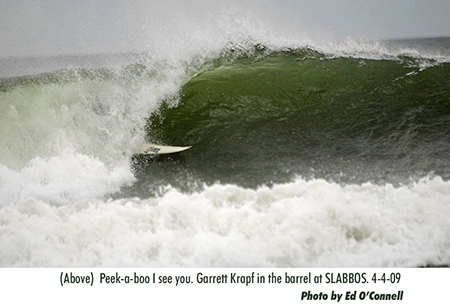 This is a cool photo of the recently wed Garrett Krapf. Congrats by the way to the newlyweds. It's a good thing you got married before the Panic-Demic. I can't imagine going on a honeymoon during this New Black Plague. Anyway, this is a great photo by Ed. Only a handful know where this is. SLABBOS? Oh hell yeah. Ed used to crack up when I would come up with NEW names for some of the popular local breaks. I can still hear him laughing on the phone after reading one of my captions to his photos.
Photo by Ed O'Connell
*Click the photo above to see a larger version of Ed's Pic.

Now for Some Local, National and International News
When I was a kid, my parents would get Reader's Digest. There was a section in that small monthly book called "Laughter Is The Best Medicine" I would always read that section. Most of the jokes were not that funny, but every now and then there would be a funny one. Today's Meme's are like that. There are some not-so-funny ones, and then there are some really funny ones. Like this one. If you can't see the humor in this, you're brain dead. This is funny on so many levels. If you're a 45 supporter lighten up and laugh. If you're a NeverTrumper this is a nobrainer funny Meme.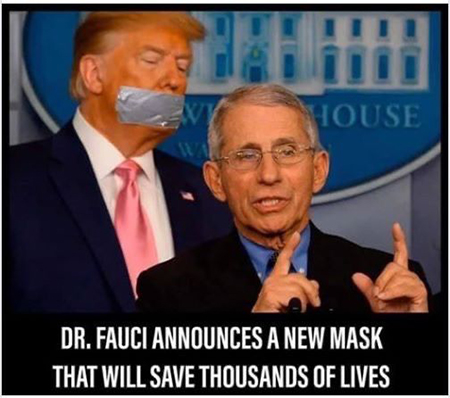 Let's face it, 45 says some pretty ridiculous things. Even his strongest supporters agree. The man is always opening his mouth and inserting his foot. Sometimes both feet.

And this below? This is one of the funniest bits I've ever seen on 45. This guy has 45's voice down to a science. Brilliant.



So if you can't laugh at this? You need to check yourself into the nearest morgue. Because you are officially Brain Dead.
My dear friend Selena Wheels from California gave this 3 photo collage as a parting gift when I was recently out there on a surf trip. It's found a home in our home in a fitting place. Thank you Selena and Steve. We LOVE it!

PLEASE HELP THESE GO FUND ME Posts. Click on the image below to MAKE A DONATION. Greg Smith was one of the BEST surfers to ever come out of NH. If you can afford it, please make a donation. Thank you.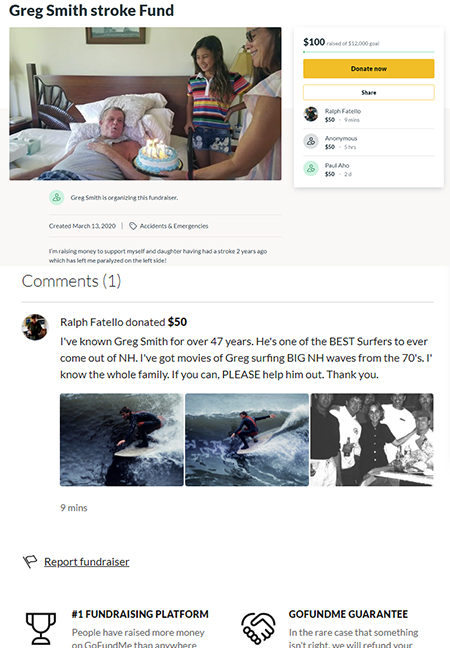 The ASA BREBNER GoFundMe page is also asking for Donations. If you donate $25 or more you get a CD of the artists who are recorded some of Asa's songs. Yeah, I'm one of them. If you can afford it, please donate to this fund raiser. Thank You.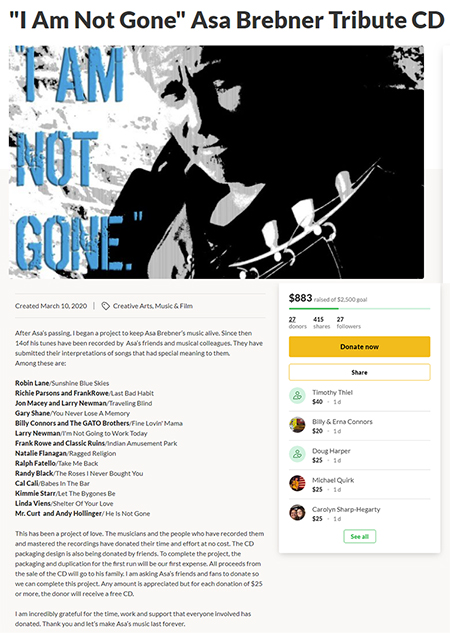 Click on the image above to make a Donation. Thank you.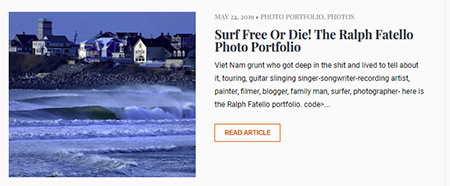 ESM (Eastern Surf Magazine) using a READY MAG format did the Best of Ralph's Pic. And while they couldn't possibly use everything thing I've ever done, they did manage to put up some 50 pics of mine, plus two videos. And I was truly humbled by their intro. Mez said some nice things about me. CLICK ON THE IMAGE ABOVE TO SEE THE WHOLE Spread.

COMING FATHER'S DAY 2020.
(Unless we're all wiped out by COVID-19)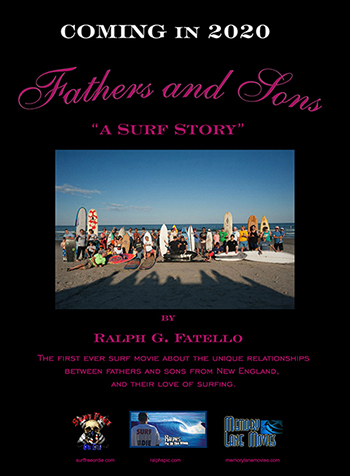 And this...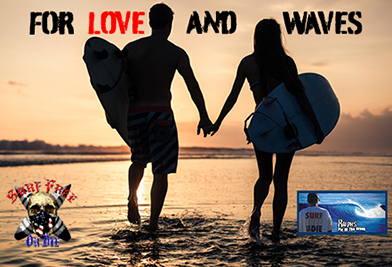 Look "FOR LOVE AND WAVES" sometime in the near future. It will be an all original soundtrack. And this all original concept of couples who surf will be fun. Married couples. Single couples. Gay couples. Lovers who surf together. From SURF FREE OR DIE and RALPH'S PIC OF THE WEEK.

CLICK ON THE IMAGE ABOVE TO SEE THE TRAILER.

The TRAILER was posted on Valentines Day
February 14th, 2020. Get the significance?

Or RENT or BUY it Online. You have spoken and I have listened. You don't have a DVD player so I made it available Online. Watch it on your Smart TV, your computer, or your cellphone! I can't make this any easier my friends.


GRANITE GIRLS and The RIVER WOMEN from Ralph's Pic Of The Week on Vimeo. NOW AVAILABLE on VIMEO ON DEMAND.

KSM Photoshop of the Week
This is a photo of the Religious Right leaders comforting 45. And not for nothing, but does 45 look like he's in deep prayer, or trying hard not to laugh? Anyway, this is without question, one of the most absurd photos I have ever seen in my entire life. So of course I would insert a pic of Khaliddy getting "touchy feely" with this group of looney birds. Seriously, look at this pic.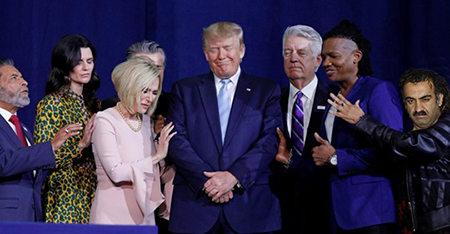 And so my friends, please take advantage of this weekly photo shop of the mastermind who planned 9-11 and resulted in the deaths of 3,000 innocent civilians by KSM (Khalid Sheik Mohammed).

*Note to self -must pick up a case of TRUMP LOVES YOU by Dr Seuss books at Home Depot this week.

HAPPY BIRTHDAY Noelle Fatello March 27th, 2020!
HAPPY BIRTHDAY Gus Fatello March 27th, 2020!
HAPPY BIRTHDAY Angelo Fatello March 27th, 2020!
HAPPY BIRTHDAY David Robinson April 2nd, 2020!
HAPPY BIRTHDAY Don Rose April 2nd, 2020!
RIP David C. Jacobs longtime work partner of Kevin Grondin.
RIP Local longtime Surfer Russ Dockham.
RIP Russell Reynolds (father of Johnny, Holly Reynolds
and grandfather of Perry Reynolds and Julia Reynolds)
HEAL QUICKLY Jacko Keefe and Johnny Meehan!
PLEASE Keep longtime NH Surfer Greg Smith in your Prayers.

Lenny Nichols & Colin Madden
Co-Directors, NNE District
Eastern Surfing Association
www.esa-nne.org
@esa.nne.surf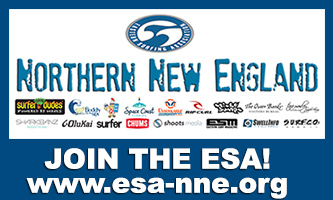 Please Support ALL The photographers who contribute to
Ralph's Pic Of The Week every week for the last 16 years.
** BUY a HIGH RES Photo from any of the weeks on RPOTW.

Remember my friends... Surfing Heals All Wounds.
Pray for Surf. Pray for Peace. Surf For Fun.

Ralph