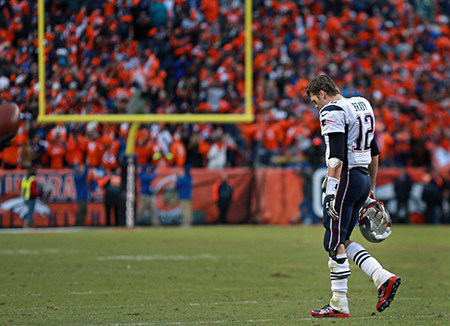 For the last 20 years, Tom Brady has been the quarterback for the New England Patriots. An unprecedented 20 seasons. With 9 Super Bowl appearances, winning 6 of them, and, he was named Super Bowl MVP 3 times. The MOST of any other QB in the history of the NFL.
Think about that for a second or two.
My friends, we will never ever see anything like this again in our lifetime.
Tom Brady is no longer a New England Patriot. I have to keep writing this down and saying it out loud, because none of it is really sinking in.

I think I'm still in shock.
Yes I know we are in the midst of this Global Pandemic. I get that. To be safe and sure, do like I do, and practice Social Distancing. Six feet apart.

But honestly? I don't know a single person who has COVID-19. Nor do I know anyone, who knows anyone, who has it. Wait, I just found out that a friend knows a friend, who knows a 92 year old living in a Nursing Home who has it on Cape Cod. But other than that? I don't know anyone.
Yet, I know hundreds, perhaps thousands of people who are sick to their stomachs over Brady leaving the Patriots for Tampa Bay. That I do know.
And I am one of them. And he did it on Saint Patrick's Day? Talk about adding insult to injury. Boston is an Irish town! You drop this bomb on Saint Patrick's Day? Thomas Edward "Patrick" Brady? Damn Tommy!
Pardon my French but, F**K The CORONA! TB12 is GONE!
Watching the Patriots will never be the same. How could it? From wearing the Red, White, and Blue Patriots colors, to wearing Red and Black with a Skull and Cross Sabers for a Logo? WTF? Are you kidding me? Tommy? I know that Gisele couldn't have possibly wanted to move to freaking Tampa Bay. Could she? Tampa Bay with all it's HOOTERS and STRIP bars? Am I missing something here? This is worse than Kraft getting the "Rub and Tug" in Florida last January. Tommy do you really need the money? You and Gisele are freaking Gisellionaires! How much money do you guys need? This sucks.

I'll admit, I wasn't sold on Brady that first season. When he was a back-up.

I can remember the first time I heard his name. My son Max mentioned him during the draft that year. The year was 2000 and he was the 199th pick going in the sixth round. When Max brought up his name I remember saying "Who?" Drew Bledsoe was our QB. And I was a fan of Drew. Who the hell is Brady?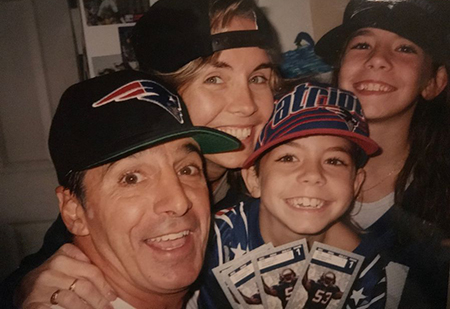 I had taken Max to many Patriots games when he was just a little kid/grom. He's been to so many games. Hell the whole family has gone to Foxboro over the years. We were/are loyal fans, and at the time Drew was our man. Max has an autographed football from Drew Bledsoe. We are a Football Family. Max and the girls got to witness (on TV) the Patriots play the Green Bay Packers in the Super Bowl. They lost. But they at least they got to see a Super Bowl game with their team playing. The Bledsoe years were an emotional roller-coaster ride. We didn't care, we were fans. True Blue Fans.

Fast forward to the 2001 preseason.

I remember Cory and I were out one Friday night in August. It was a preseason game. I never put much stock into a preseason game. But young Max was all over them back then. I remember walking into the house and the 4th qtr of the game was still playing. "How'd they do Mackey?" I asked. "They did good dad. Brady played really good tonight." he answered. "Who? Brady? We don't care about Brady. Drew is our QB. How did Drew do?" I asked. "He didn't play that much. But Brady did really good." I looked at him "I told you we don't care about Brady, Drew is our QB. Never mind about Brady. What's his first name?" "Tom." Max said. "Right, forget about Tom Brady...Drew Bledsoe is our guy!" And with that, I said goodnight, and Brady never came up again in conversation until the JETS game a few weeks after 9-11.

Max and I were there for that game. September 23rd, 2001.

Bledsoe got hurt by a vicious hit by Mo Green late in the game. Brady came in off the bench. And I can remember it all like it was yesterday. I looked down at Max and said these exact words. "We're out of here Mackey, the season is over." Max was upset and really wanted to watch the rest of the game. But I was stubborn and upset. I can remember hearing Gil Santos on car radios as we walked across the parking lot to my vehicle. "Tom Brady is taking over for the hurt Bledsoe." I kept muttering about the season being over.
And also trying to console Max who was really upset. I'm such a dope.

I have been wrong many times before in my life, but never more wrong than that day. As always, we listened to Gil and and Gino on the radio as we drove home to Hampton, NH. I was convinced the season was over. So much so, that the following week the Patriots were playing the Colts and Peyton Manning, and I like the fool that I am, decided that we were not even going to watch the game. Instead we would all go to Topsfield Fair with Grandma and Grandpa from Portland Maine.

I remember the overcast gray clouds as we walked throughout the Fair.
We were all walking down the Midway, when I heard a radio cackling from one of the game booths. Some guy had the Patriots game on. "How bad are they losing?" I asked. The guy looked at me and said "They're not losing. They're killing the Colts." "I was shocked. "What? Are you kidding me?" "Nope. They're winning 44-13!" He said shaking his head. "Brady was unbelievable." And with those words I ate crow in front of Max and the whole family. And you all know the old saying "The Rest As They Say Is History!"

That year, and those circumstances, led to some of the most memorable moments in the history of the NFL these last 20 years. Where do you even begin? I guess winning the infamous "Snow Bowl" against Oakland and hearing about the "Tuck Rule" the first time. Then going onto beat Pittsburgh in Pittsburgh in the AFC Championship game. And even having Bledsoe come out to save that game when Brady got hurt. You can't script this stuff.

Then of course winning that first Super Bowl. That will always be special.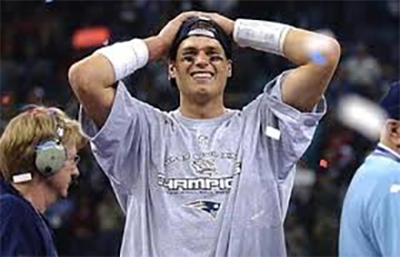 Tom Brady helped put New England on the Map. I was wrong about him.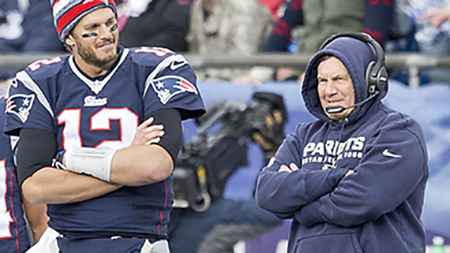 I was wrong about both of these guys. Brady and Belichick. The two most winning coach and QB pairings the world has ever seen. Thank you both for the last 20 years. You've made an entire generation of sports fans grow up feeling good about themselves and the communities they live in. We will never be able to repay you both for all the joy you brought into our lives.

I think of all the Super Bowls you guys have won, this one has to be the most memorable of all. Down 28-3 late in the 3rd qtr and you came back to tie it up in the 4th (needing two 2pt conversions) and pulled it off. You won the coin toss and it was a done deal. The BEST SUPER BOWL any of us have ever seen. I get chills today thinking about that game. Standing in front of my 65" TV with my future son-in-law Pete and saying out loud "What the hell did we just see?" Talking with Max on the phone, having Cory and Noelle here. Just an unbelievable night. Including calling my dear friends Tony and Shelly (who left when it was 28-3) and giving them crap. The texting between my brother Johnny and Barbara Savastano. And the one word text messages to my friends Jacko, Johnny, and Marky J "MATRIOTS." All incredible memories.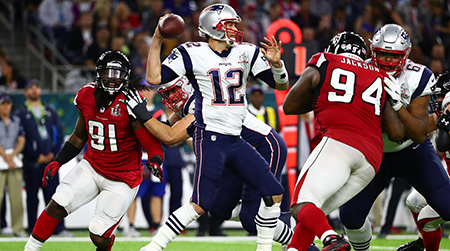 Tom Brady is the GREATEST QB OF ALL TIME. He is The GOAT!

And watching Roger Goodell have to come out and shake Brady's hand and then hand him the MVP trophy? Oh man that was the icing on the cake. After all the shit that Goodell put Brady through? Deflate Gate? Give me a break! Talk about Karma coming back to bite you in the ass. Revenge is a dish best served cold. And that night? It was ice cold. How did that taste Roger? Was it good?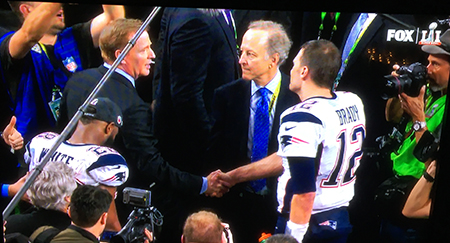 Sweet baby Jesus that was one sight that is seared into my memory banks forever.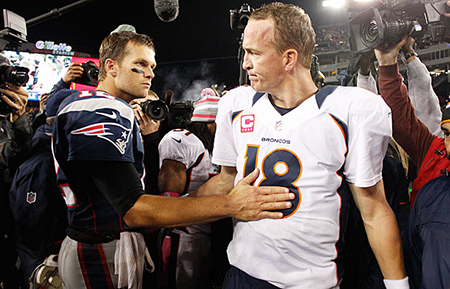 And if that wasn't enough, the rivalry between Brady and Manning over the many years was something to look forward to. Especially when Brady kicked Manning's ass. Every time we went to a game I would take photos. I have a whole gallery of Brady and the team over the last 20 seasons in the galleries.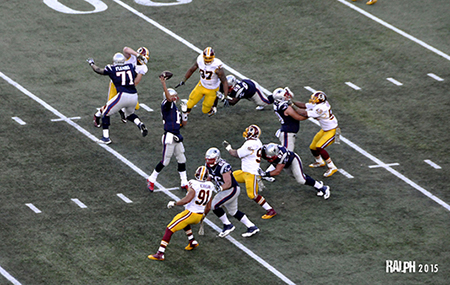 We are all going to miss him. His coolness under fire. His pinpoint accuracy when he was on. His motivating yelling LET'S GO!!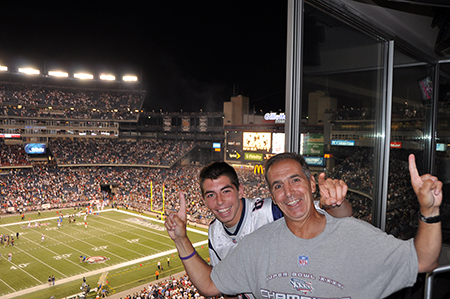 Max and I at one of the many games we attended together. This was on his birthday September 14th, 2009 when the Patriots played the Bills. I've got some great pics from this game down in the Brady gallery that I shot.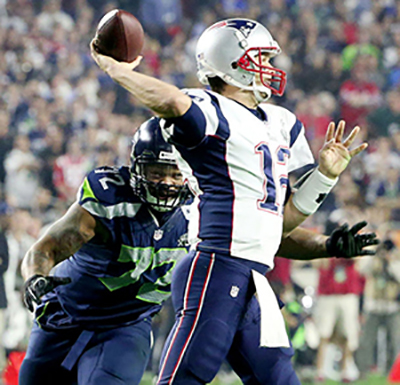 And another great Super Bowl. Brady was amazing in this game too. The game where Pete Carroll (head coach of the Seahawks) called one of the most absurd calls anyone had ever seen before. I can still see Brady jumping up and down like a little kid when Malcolm Butler intercepted that pass on the goaline. That game was all but lost when Carroll called that pass play.

Thank You Pete. That was beautiful. Dumb ass.
And the end. The last game. Brady walking off the field for the last time as a Patriot. You can see it in his eyes. He knew it was over. But only "over" as in here in New England. He also knew that he had a couple of good years left in him. Hell we all knew that. Still, I know I'm not alone when I say that I had a awful feeling that night watching him walk off the field. As much as I didn't want to believe it, I knew deep down inside, that this could very well be his last time in a Patriots uniform. And unfortunately I was right. Oh Tom this was such a sad sight watching you walk away that night.

I'm so happy that my youngest daughter Noelle got to finally see him play at this game. It was her first time seeing TB12. And sadly her last time. I feel good knowing that members of the Fatello family saw his first game as a Patriot, and his last game as a Patriot.

We bookended his career. Both ends burning.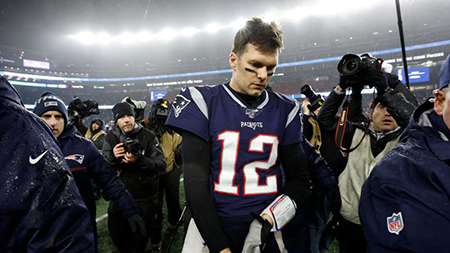 So, will I be watching Tom Brady play for the Tampa Bay Buccaneers? And and more importantly, will I be rooting for them? Well, if Tom Brady is their quarterback, you bet your ass I'll be cheering for TB12 and Tampa Bay!

LET'S GO!!!

"Surfing, TB12, and The New England Patriots Heals All Wounds."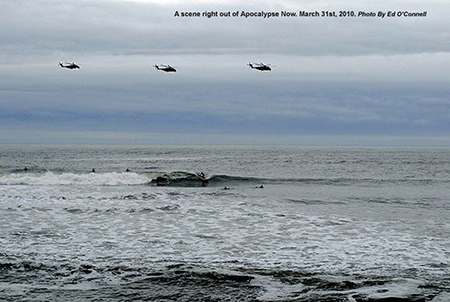 This is a topical pic if there ever was one. I actually wrote "Apocalypse" in the caption. Because let's face it, we're kind of in this Apocalyptic mode right now. The COVID-19 has helped spread the fans of fear. I can see it nationally and on the local level. People are reacting out of fear, more than knowledge. I'm not saying the COVID-19 isn't real, I'm just saying that the overwhelming hysteria is almost worse than the virus itself. Any way, Ed took this pic on March 31st, 2010. I hope by March 31st, 2020 we have a better understanding of where this is all going. Photo by Ed O'Connell
*Click the photo above to see a larger version of Ed's Pic.

Now for Some Local, National and International News
Senator Richard Burr, who sold stock before the Pandemic, voted in 2012 against banning insider trading for Congress.
Burr sold a significant share of his stocks last month before the Coronavirus outbreak upended the markets.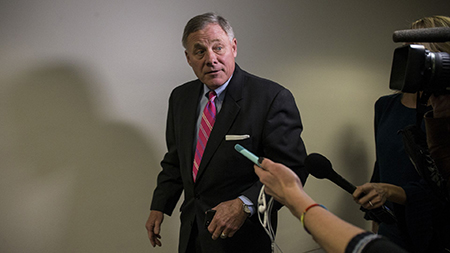 That is a traitorous act and he should be charged accordingly.
According to public disclosures, the chairman of the Senate Intelligence Committee sold 33 stocks held by him and his spouse, estimated at between $628,033 and $1.72 million, in some of the industries hit hardest by the global pandemic. Do us all a favor Dick and RESIGN.

So the other night Cory and I watched RICHARD JEWEL. It's a great movie, and if you haven't seen it, you really should. In the movie were clips of Kenny Rogers performing at the 96 Summer Olympics in Atlanta, GA. The next morning we heard that Kenny Rogers had passed away.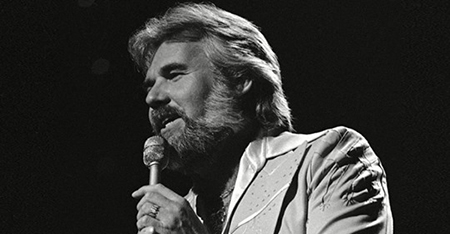 Kenny was a great singer and entertainer. RIP Mr Rogers.

PLEASE HELP THESE GO FUND ME Posts. Click on the image below to MAKE A DONATION. Greg Smith was one of the BEST surfers to ever come out of NH. If you can afford it, please make a donation. Thank you.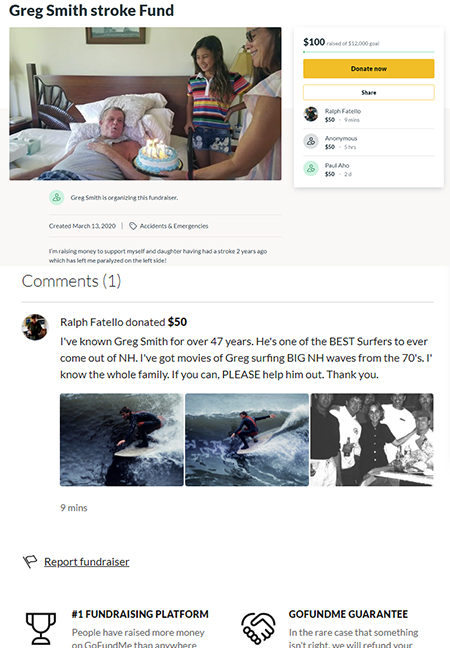 The ASA BREBNER GoFundMe page is also asking for Donations. If you donate $25 or more you get a CD of the artists who are recorded some of Asa's songs. Yeah, I'm one of them. If you can afford it, please donate to this fund raiser. Thank You.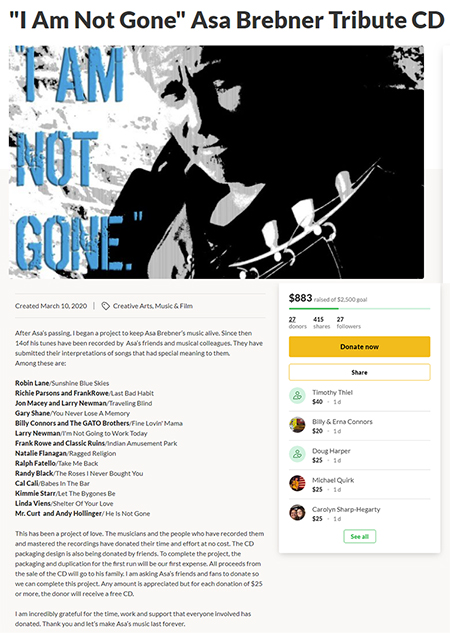 Click on the image above to make a Donation. Thank you.

See this below? Yeah, this is crazy. But I had to post it because it's just so silly. Who cares about a giant RALPH Blanket? Wait, I do, if someone from my family is seeing this, consider this a cool gift idea. Father's Day etc etc.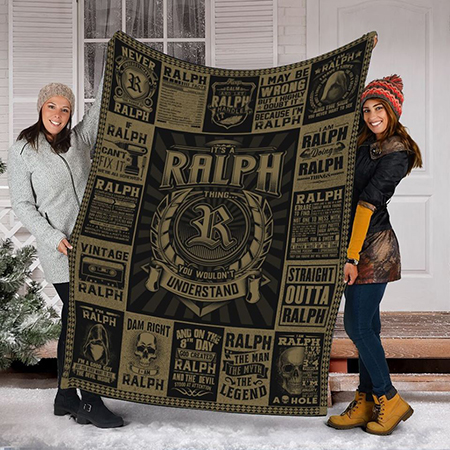 RALPH-"I SEE WRONG -AND TRY TO RIGHT IT!"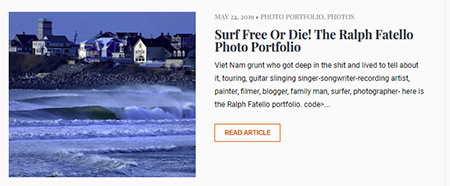 ESM (Eastern Surf Magazine) using a READY MAG format did the Best of Ralph's Pic. And while they couldn't possibly use everything thing I've ever done, they did manage to put up some 50 pics of mine, plus two videos. And I was truly humbled by their intro. Mez said some nice things about me. CLICK ON THE IMAGE ABOVE TO SEE THE WHOLE Spread.

COMING FATHER'S DAY 2020.
(Unless we're all wiped out by COVID-19)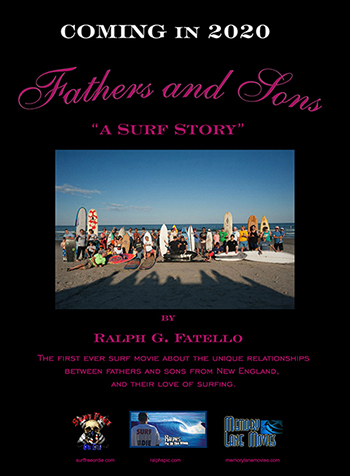 And this...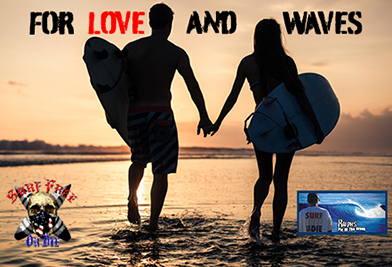 Look "FOR LOVE AND WAVES" sometime in the near future. It will be an all original soundtrack. And this all original concept of couples who surf will be fun. Married couples. Single couples. Gay couples. Lovers who surf together. From SURF FREE OR DIE and RALPH'S PIC OF THE WEEK.

CLICK ON THE IMAGE ABOVE TO SEE THE TRAILER.

The TRAILER was posted on Valentines Day
February 14th, 2020. Get the significance?

Or RENT or BUY it Online. You have spoken and I have listened. You don't have a DVD player so I made it available Online. Watch it on your Smart TV, your computer, or your cellphone! I can't make this any easier my friends.


GRANITE GIRLS and The RIVER WOMEN from Ralph's Pic Of The Week on Vimeo. NOW AVAILABLE on VIMEO ON DEMAND.

KSM Photoshop of the Week
This is a rare pic of Khaliddy getting tested down in GITMO. What The Sheik doesn't know is, the testing gun is actually a fake. It's really a "Tick and Flea" Spray. 45 is full of ticks and fleas.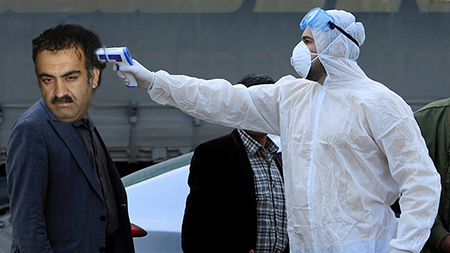 And so my friends, please take advantage of this weekly photo shop of the mastermind who planned 9-11 and resulted in the deaths of 3,000 innocent civilians by KSM (Khalid Sheik Mohammed).

*Note to self -must pick up a case of FRONTLINE at Home Depot this week.

HAPPY St. Patrick's Day March 17th, 2020!
HAPPY BIRTHDAY Gale Brunault March 20th, 2020!
HAPPY BIRTHDAY Noelle Fatello March 27th, 2020!
HAPPY BIRTHDAY Gus Fatello March 27th, 2020!
HAPPY BIRTHDAY Angelo Fatello March 27th, 2020!
RIP David C. Jacobs longtime work partner of Kevin Grondin.
RIP Dorville Finkle USMC WWII-Korea age 92.
RIP Russell Reynolds (father of Johnny, Holly Reynolds
and grandfather of Perry Reynolds and Julia Reynolds)
RIP Bill "Gilly" Gilmore longtime Hampton Lifeguard and
all around waterman.
HEAL QUICKLY Jacko Keefe and Johnny Meehan!
PLEASE Keep longtime NH Surfer Greg Smith in your Prayers.

Lenny Nichols & Colin Madden
Co-Directors, NNE District
Eastern Surfing Association
www.esa-nne.org
@esa.nne.surf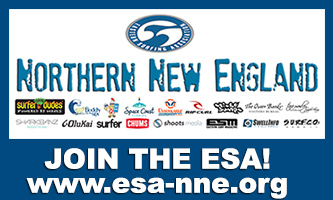 Please Support ALL The photographers who contribute to
Ralph's Pic Of The Week every week for the last 16 years.
** BUY a HIGH RES Photo from any of the weeks on RPOTW.

Remember my friends... Surfing Heals All Wounds.
Pray for Surf. Pray for Peace. Surf For Fun.

Ralph