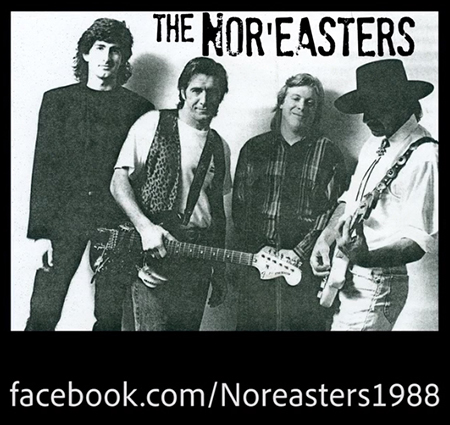 So I'm going to assume you all saw the Podcast embedded at the top of this page. But I won't assume that most of you know that I am a musician and have been since 1961. I started out as a horn player in the Drum and Bugle Corps and by 1963, I was into playing the guitar and started my first band. I won't go into too many details here, because, well, that's what the podcast is all about. Depending on where you are and what you're doing, you should just play it at your leisure. It is long, but it covers my whole musical career.

And the reason I am bringing it up here is simple.

The majority of this week's Blog is all Video Frame Grabs from the last movie I did, NASTY NOR'EASTER. And the soundtrack to that movie was all our band The NOR'EASTERS. A blues rock band that is still together today. Granted we don't play out that much. In fact, we play maybe once or twice a year. But the band is so tight, we can just show up and plug in, and blow your socks off. But this podcast is about all three of my bands and projects. From the VINNY Band to SEMPER FI, to The NOR'EASTERS to BHD (Big Handsome Daddy) and my solo projects.

There's very little surf talk in this podcast, but enough to whet your appetite to give it a listen. And I'm pretty sure you will laugh at a few of the stories. Like me buying STING from the POLICE a cup of coffee at Dunkin Donuts when we opened up for them at The RAT in Kenmore Square in October of 1978. It was their first show in America. And the show we did at the Meadowlands opening up for ELP in front of 25,000 people. So you see, Little Ralphie is more than just a Blogger, surf photographer/videographer, veteran, husband, father, and grandfather.

I did some interesting shit in my life. That's why I'm writing a book.

And speaking of being a grandfather. Little update from last Sunday when the Grandkids and I got creative and built a "Snow Creature."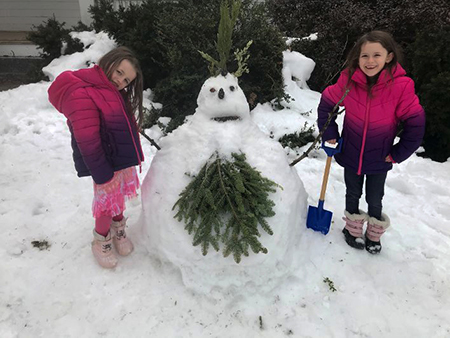 With the record breaking high temperatures, it was only a matter of time before the "Snow Creature" met an early departure. This is what it looked like a few days ago. Yup. It got a little too hot I'm afraid and the snow creature started to melt.




And today? I'm afraid the Snow Creature has returned to it's original lair. There's only one little pile of snow left. I'd take a photo of it's sad little existence, but you're all more than capable of using your imaginations.
Suffice it to say, it looks nothing like either of these two pics.

STOP THE PRESSES. As luck would have it, the grandkids showed up for a quick visit. So off we went outside to see the Snow Creature. As you can see by their sad faces...the reality of nature and life hit home big time. (I asked them pretend to be sad).




Truth is they both laughed at the demise of the once noble Snow Creature.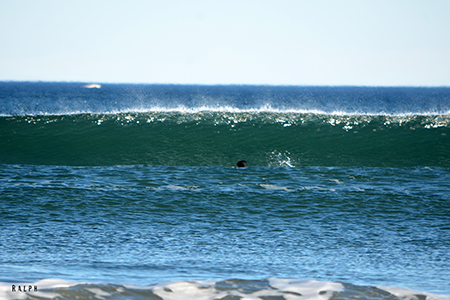 "Is it Waist High? Or Waste High?"

There were waist high waves on Friday morning and Friday afternoon. As most of you surfers know, I use the waist high or better criteria every week. The surf has to be at least waist high, at one point during the week, to be included in the RUN. And the RUN is currently at 32 weeks. That's 32 consecutive weeks of waist high or better. And to be clear, it's not every day of the week. But at some point from Sunday to Saturday, there needs to be a day or days of waist high or better to make the grade. I called my friend Johnny Meehan on Friday morning and asked him how big it was. His answer? "It was a Waist of time."

I ended up shooting a few pics on this waistful Friday swell.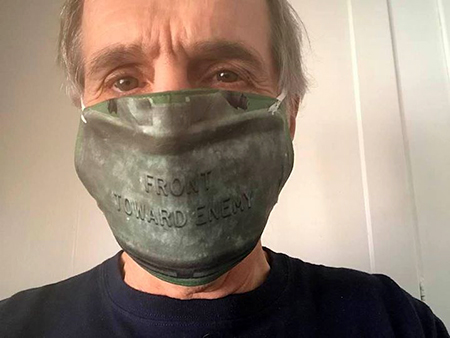 I saw an ad for this mask and had to buy it. For those of you who have no idea what this is, here's a pic of the actual device, the Claymore Mine.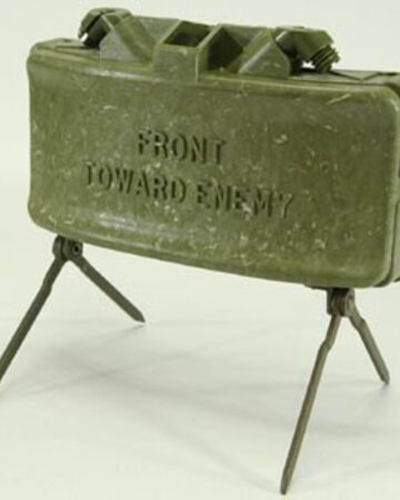 And it is as nasty as you might think. We had to set these up every night and made damn sure they were facing towards the enemy. They (NVA/VC) were still able to crawl up to the wire and turn them around so they were facing us. Nothing more unnerving than to see them at daybreak facing towards your fighting hole. Glad those days are behind me.

Fifty years ago this coming July. I was there at this concert. YES was the opening act. And it was their first show in America (I think).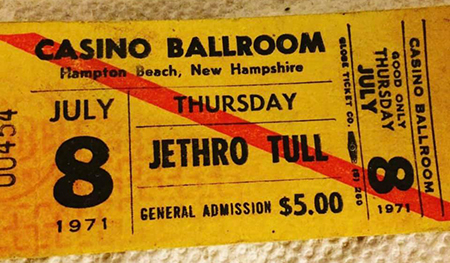 I know it was their first year in America. JETHRO TULL was great.
I saw them several times in the early 70's.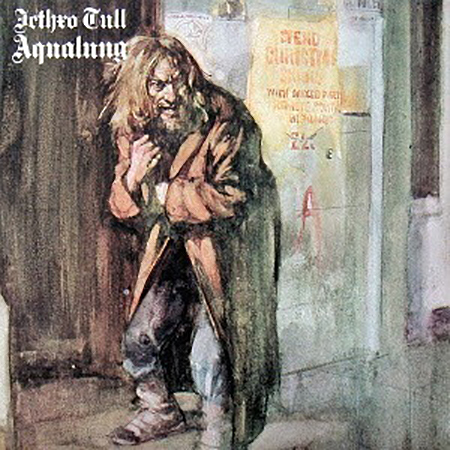 And this album was by far my favorite. 50 years old this month.

James Morse tweaked the snot out of his ankle a couple of weeks ago trying to land an AIR. Tweaked? He broke it. This is what happens to you when you land wrong. You can't surf, but you can buzz the beaches in a Go Cart!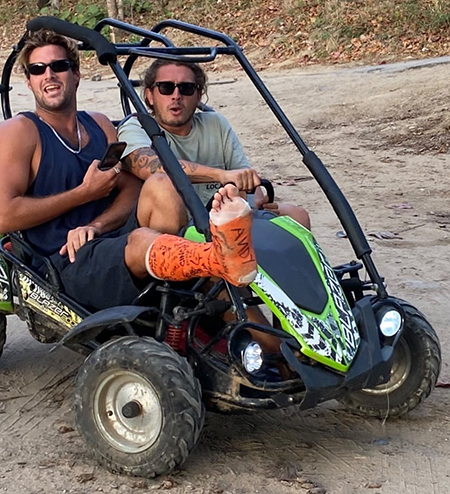 "SNOW CREATURES, CLAYMORES, TULL, GO CARTS, and SURFING HEALS ALL WOUNDS!"


This week's Ed's corner pic is from March 28th, 2008. I'm not sure who the rider is, but that board looks familiar. That's a cool turn on that white face. Photo by Ed O'Connell
*Click the photo above to see a larger version of Ed's Pic.

Now for Some Local and National News

We've been watching the LINCOLN series on CNN and it's been fascinating. The one thing that I absolutely love about the series is, they make no attempt to clean up the dust and scratches on the original photos of Lincoln and his family, along with members of his cabinet, and those gruesome photos of the Civil War.




Its very well done and I highly recommend it. Tonight should be a good one. It's all about GETTYSBURG. We can't wait.

I can however wait as long as I can to not see this guy again.
Cam Newton is returning to the New England Patriots. Why?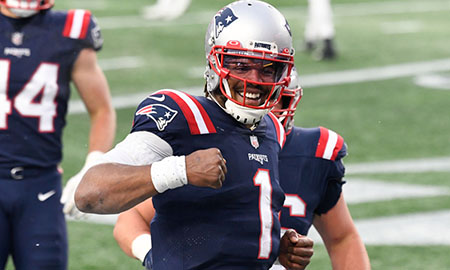 There used to be a time when I believed in everything that Bill Belichick and Robert Kraft said and did. I wasn't happy about some of the players they let go, but I knew enough to let them make these painful decisions simply because they knew more than I ever thought of knowing when it comes to running a successful organization like the New England Patriots.

And then they let Tom Brady go. He was too old and too slow.

Well we all know how that turned out. And Cam Newton last year? please. 8 passing TDs. EIGHT. Yes he rushed for 12 TD's but only 8 passing touchdowns? Are you kidding me? I'm sorry. I no longer drink from that Kool Aid fountain. Yes the Patriots will always be my team, but dear lord what the hell are they thinking bringing this guy back? Like I said, I'm a fan. Born and raised here. I'll cheer them on. But I will no longer look at those two guys again and think that they know what they're doing. They don't.

But this guy knew what he was doing every single time he stepped into the ring. Marvelous Marvin Hagler passed away at the age of 66 yesterday at his home in NH.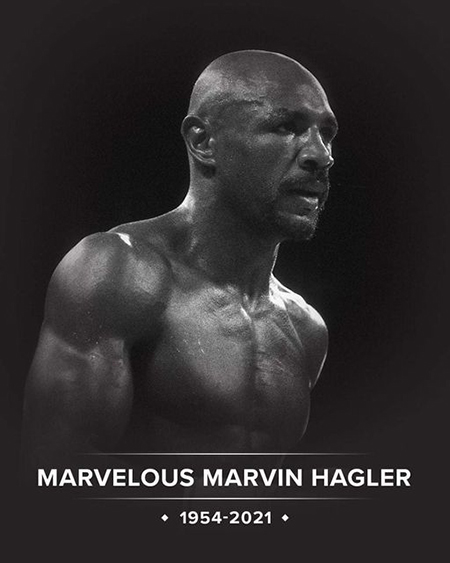 There were some fighters who stood out for a number of reasons over their career, but Hagler was a no BS individual. He let his fists do the talking. watching him fight Thomas Hearns, Roberto Duran, and Sugar Ray Leonard were some of the best fights ever. Back when Boxing was a respectable sport.

The undisputed middleweight champion from 1980 to 1987. Hagler (62-3-2, 52 KO's), a southpaw who switched stances with ease, stopped Thomas "The Hitman" Hearns in the third round of their 1985 middleweight title bout known today simply as "The War." The fight was instantly hailed as one of the most exciting, violent, and dramatic title fights boxing has ever produced.

Rest in everlasting peace Marvelous One.

Our young pup ZORRO turns 1 on Thursday. Cory took him out for a neighborhood walk on Friday after our Woods run.




He's bigger and faster than his father Patch and he's coming along just fine when it comes to finding birds and sheds.

This is a fund raiser for a friend of mine who's son is battling
with a rare form of cancer. BASH FOR NASH.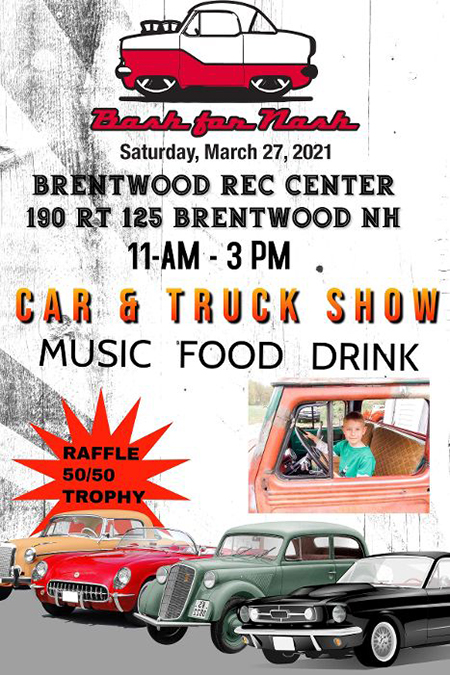 If you can help out in any way, it will be greatly appreciated.

KSM Photoshop of the Week
Uh oh Khaliddy, they're on to you... You know at first I wasn't even sure if they still used Claymores these days. A quick Google Search proved me wrong. They still use them. And why the hell not? Those things are nasty, and what better enemy to use them on than Al Qeada and their terrorists groups. The Claymore is perfect for those assholes.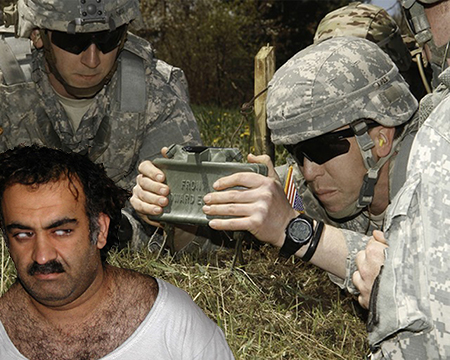 And so my friends, please take advantage of this weekly photo shop of the mastermind who planned 9-11 and resulted in the deaths of 3,000 innocent civilians by KSM (Khalid Sheik Mohammed).

*Note to self -must pick up a case of Claymation movies
at Home Depot this week.

CONGRATULATIONS to Steve and Jody Magliano. The couple are Getting Married Today March 14th, 2021!
HAPPY St PATRICK'S DAY March 17th, 2021!
HAPPY 1st BIRTHDAY Zorro March 18th, 2021!
HAPPY BIRTHDAY Gale Brunault March 20th, 2021!
HAPPY BIRTHDAY Noelle Rizzo March 27th, 2021!
HAPPY HEAVENLY BIRTHDAY Gus and Angelo Fatello
Both Born on March 27th. Gus in 1924 and Angelo 1929.
HEAL QUICKLY Tony Berardini on the new Hip Surgery!
PLEASE Keep 90 yr old Chuck Dreyer (Kim Grondin's dad)
in your thoughts and prayers as he recovers from surgery.
PLEASE Keep longtime NH Surfer Greg Smith in your Prayers.
PLEASE Keep local Surfer/Musician Pete Kowalski in your thoughts and prayers throughout the year.

Please Support ALL The photographers who contribute to
Ralph's Pic Of The Week every week for the last 16 years.
** BUY a HIGH RES Photo from any of the weeks on RPOTW.

Remember my friends... Surfing Heals All Wounds.
Pray for Surf. Pray for Peace. Surf For Fun.

Ralph