*Click on the picture above to watch the short video I shot.*

RETTS ROOST BEHOLD THE COLD PLUNGE March 6th, 2022.

While the war in Ukraine is garnering all the news, on all the media sources, there are other wars being fought, that get little to NO coverage. Like the war on DIPG (a rare brain cancer that only strikes children) and so many other cancers that hit families every single day. Unfortunately all these devastating personal stories all fly under the radar, in today's world of the War in Ukraine and Covid. But here on the seacoast of NH and ME there are dozens of families and friends making a difference in these other little wars.

Take last Sunday March 6th, 2022 for example.

I had the honor and the privilege to shoot a Polar Plunge Fund raiser for RETTS ROOST in Ogunquit Maine. I was there because I know one of the families that are dealing with DIPG. The Austin family. I had taken a few pics of their daughter surfing a few years ago at the Wall. This was all before DIPG had forced itself into their family. I had never heard of DIPG until about a year ago, when a friend of mine had to deal with it up close and personal. I wrote all about that family and their battle last summer.

So hearing that Evan Austin had DIPG?

Well that caught my attention. So when Evan's mom reached out to me to ask if I would be interested in coming down to the beach to take photos and videos, I said yes. I'm glad I did. Watch the video to see what the love of a seacoast community is capable of doing.


RETTS ROOST and SUPER EVAN = A SEA OF LOVE

The local seacoast community gathered at North Hampton State Beach on Sunday March 6th, 2022 to partake in a Winter Coldwater plunge to help benefit Rett's Roost in Ogunquit Maine. Rett's Roost is a sanctuary for families who are dealing with children with cancer. Evan Austin is a local Hampton boy who is battling DIPG, a rare form of cancer. His mantra of "SUPER EVAN" brought out several dozen families that braved the cold for this worthy cause.


I filmed and edited this short video, and was so impressed with the Austin family, and the true love and passion of this Seacoast Community. I called it a "Sea Of Love." And it was just that. Watch the video by clicking on the photo above. It's not a surf video. It's a video about community, cancer, and love.

My nephew's song "BY YOUR SIDE" fits perfectly with this edit.
Please donate to RETT'S ROOST and THE CURE STARTS NOW.
rettsroost.org
this is for the families who are dealing with childhood cancer.
thecurestartsnow.org
this is a site for finding a cure for DIPG
If you can donate to either of these organizations you will be not only be helping these families who are dealing with cancer, but also possibly finding a cure. Please donate.
The Austin family are so very grateful and thankful for the love and the support they have received from the Seacoast and beyond, since Evan was diagnosed with DIPG. Please Help if you can.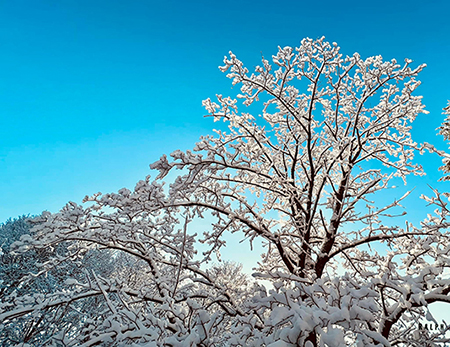 The morning of March 10th broke with the most amazing snow coverage of the season. Perhaps the prettiest in years. Every branch, and every twig was coated in the whitest softest snow. I took a bunch of photos with my iPhone 13. That little camera is something else. I'm not sure how many of you are familiar with the iPhone, but, they are actually telephones. You can actually speak to people on them
.
So not only do they take amazing photos, but they also double as telephones. I'm sure most of you already know this. Hey I'm just providing a PSA (Public Service Announcement) for you.
MARCH 11th, 2022 was 0311 DAY.


I know that most of you don't know what that means. Truth be told, up until last year on this exact date, neither did I. I met a Marine with his young daughter out taking a walk at Connor Farm. I had my two German Shorthairs Patch and Zorro out for a run. He was somewhat concerned when my two dogs came running up to them and then right past them. I told him what I tell every person who encounter my dogs. "Unless you have feathers and can fly? They want nothing to do with you."
Anyway, he laughed and introduced himself. He had just retired from the Marines after over 20 years. He did one tour in Iraq, and three tours in Afghanistan. He was the real deal. He asked me if that was my JEEP with my license plate 0311? I said it was, and that's when he told me "HAPPY 0311 DAY Marine!" I was like "What?" And that's when he told me.
Apparently the NEW Marine Corps celebrate 0311 Day every March 11th.
Now to clarify this up for you all. 0311 is a Marine Corps MOS (Military Specialty). And the MOS 0311 is code for RIFLEMAN. In other words, a GRUNT. I just laughed and said "Of course, leave it to the Marines to come
up with something like that." Only Marines know what this means. And now you do too!
But didn't I reach out to him on March 11th and wish him a Happy 0311 Day!




Here's a CU (close up) of part of my DD214. My specialty, 0311 Rifleman.

March 11th also saw what turned out to be a covert swell. How's that?
Well nobody saw it coming. Nobody got in the water before 0700. It was basically a swell with No name who came sneaking in under the radar. Was it significant? Yes and no. Significant in the fact that the crowd factor was way down, and the wave quality was very high. Was it big and perfect? No. But it was clean and glassy with NO clouds, and the waves were a legit waist to shoulder high. The photos don't lie.




This is Max Fatello. He had this all to himself for a solid hour. Prior to Max paddling out the only person I saw at the beach was this guy.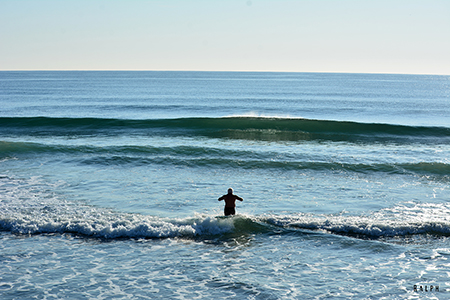 His name is Mark. Look at that wave out in front of him. I guess he lives down by 9th Street and has started to jump in the ocean every single day. He said he only missed a couple of days due to inclement weather. I have seen him here and there. Whatever floats your boat. God Bless him.




After Max left the water Terence Kirby and Shady Dave pulled up. I hung around to shoot a few pics of them. Terence got a couple of nice smooth faced rights that were perfectly lined up. And Shady slipped into a couple of nice lefts.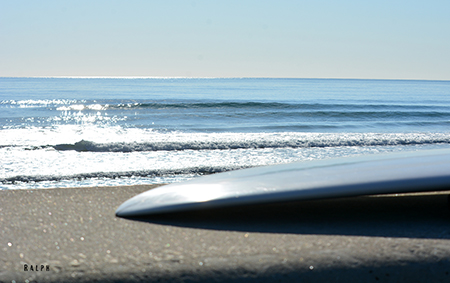 The waves kept coming for 3 solid hours. Those who scored were smiling about it later that day. Like I said, it wasn't big but it sure was pretty.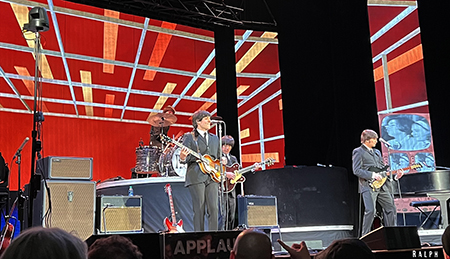 Finally, last night, I took my brother Johnny to see RAIN (in the rain and snow) at the Lynn Auditorium. I've Blogged about them before, so I'll just reiterate what I've said in the past about them. RAIN is The BEST BEATLES TRIBUTE BAND in the World. The WORLD. They sound just like them. They look just like them. And, they act just like them. If you REALLY love the Beatles and they are playing within two hours of where you live? Go and see them.




You will not be disappointed. Click on the photos above to see more pics.

"RETTS ROOST, SUPER EVAN, RAIN, and SURFING HEALS
ALL WOUNDS."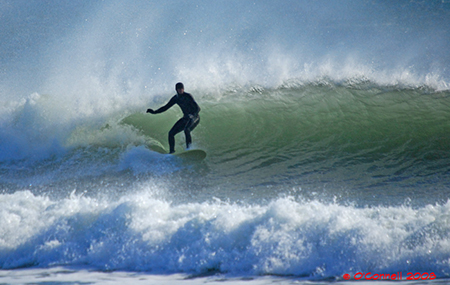 This is the wave of the day. Not sure who the surfer is, but I remember this day. I was down a few jetties when I saw this wave come in. I actually watched Ed shoot this pic. Whoever this is, they scored the wave of the day at the Wall. March 9th, 2008. Photo by Ed O'Connell
*Click the photo above to see a larger version of Ed's Pic.

NOW FOR SOME LOCAL AND NATIONAL NEWS


The war in Ukraine is swallowing up all the news. It's The war In Ukraine 24-7. We all tune in each day, and watch the latest indiscriminate bombing of innocent civilians by the Russian troops. We watch as thousands flee to neighboring countries seeking refuge. We watch every single day and night, as women and children face the horrors of war.

The crowds of Ukrainians desperately trying to find their way out of harms way. Our hearts break as we watch the men, (husbands and fathers) kiss their wives and babies goodbye, and then head off to join in the fight, never knowing if they shall ever meet again in this world. This, is the cold reality of War.

And there seems to be no end in their suffering.

Putin turns a blind eye to it all, and then lies outright to all the accusations of war crimes. The cameras don't lie. The Russians are targeting innocent civilians, killing and maiming them, while systematically destroying their very homes and businesses.

The Russians are bombing hospitals. Hospitals!

The safe passageways for those trying to escape the madness are met with aggressive Russian troops. It's sheer madness.

Putin does not care about any of the sanctions. He's a cold hearted killer.




Biden is terrified of committing troops and or planes to Poland for fear of starting WWIII. But I think it's already too late. It already looks like WWIII. Both parties (Dems and GOP) are pleading with Biden to send those MIGS to Poland so the Ukrainian pilots can use them. But the administration won't budge. So far this administration gets a whopping "F" on foreign policy. From the disastrous Afghanistan exit, to the war in Ukraine. Failing grade.

We have not seen this kind of destruction since WWII. How long can Zelensky hold out? How long before Putin does a full on blitz and takes all of Ukraine and more? His threatening to use Nukes has the rest of the world toeing the proverbial line. So we all sit back and watch Putin do his best Hitler impersonation, as he threatens the world while destroying all of Ukraine.

What have we all become?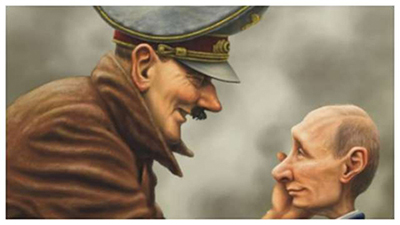 After WWII we said NEVER AGAIN. Well? Is this not the NEW Hitler? Is Putin not the face of evil? Not since Adolf Freaking Hitler have we seen the kind of suffering we are all seeing today.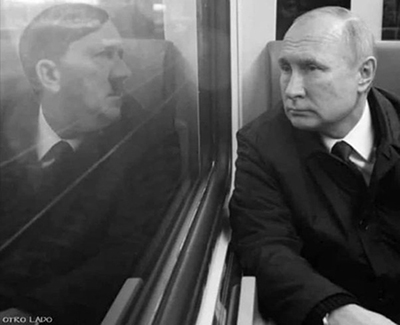 Reflections of a madman. Look in the mirror Pootin. This will be your legacy. Hitler and Putin. Couple of freaking losers.

MEANWHILE, "JUSSIE GETS JUICESTICE!"
I was thrilled to see this lying sack of hate get jail time. For him to try and pull off that hoax in a world where real racist hate crimes exist, only to draw attention to himself. Well he got the attention he so desperately wanted. Only it was all negative. I hope he never works again in the film, TV, and entertainment world.

And kudos to Judge James Linn who said exactly what Smollett is. In spite of those who have stood by this lying pathetic individual. Juicy is as bad as OJ by playing the race card. Enjoy your stay in jail Juicy. You pathetic little man.



Judge James Linn and Lying sack of bullshit "Juicy" Smollett.
Dan Lanio Memorial Scholarship Fund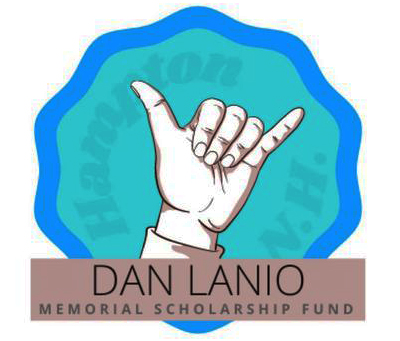 This community is amazing. The outpouring of support for Dan "Desi" Lanio has been emotionally overwhelming. It warms our heart to see all of the tributes and memories that you all have shared over the past few days. Many out there have sought out ways to honor the man who brought so much joy to all of us, and Experience Hampton has been working with people from all over the Town of Hampton to create the Dan Lanio Memorial Scholarship Fund.

This fund, will make a scholarship available for the WHS Extended Learning Opportunities Program (ELO). A couple of years ago, Desi raised close to $4,000 to start the first scholarship for ELO. This program was near and dear to Desi, as was supporting all the students from Winnacunnet High School.

Experience Hampton offered to accept donations to create this fund, and ensure that the donations being made were channeled to the official "Dan Lanio Memorial Scholarship Fund". Please know that we will ensure your contributions will only benefit the student recipients of this fund, and not be used for any other operational expenses.

As our way to honor Dan "Desi" Lanio, Experience Hampton will be contributing $2,500 as the initial opening donation. Desi was a key member in creating Experience Hampton, and we are truly grateful to the legacy he left behind, and we will do our best to honor his memory moving forward.



If you are interested in donating, no matter how big or small, please send and make out all checks to:
Experience Hampton, PO Box 444, Hampton, NH 03843
(Please indicate in the memo portion that the check is for the Dan Lanio Memorial Scholarship Fund)
Please Donate to this Timmy Sheridan GO FUND ME page.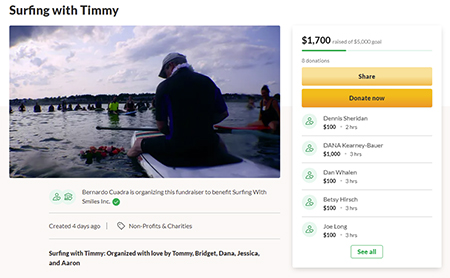 THE GO FUND ME PAGE in Memory Of TIM SHERIDAN
Timmy passed away very suddenly in June, 2019, and is now riding the eternal wave. Timmy had a passion for surfing. He taught friends and relatives how to surf and volunteered with Surfing with Smiles, a non profit organization that gives those who may otherwise not get a chance to be out on the water, the thrill of a lifetime. It is run solely by an amazing group of volunteers, three times a summer.

Surfing with Smiles is an organization near and dear to our hearts. We are fundraising in Timmy's honor with the goal of providing scholarships for lessons and equipment rentals to assist Surfing with Smiles participants and others who may not be able to afford lessons, the opportunity to get out on the water.

*Please click on the image above to read more and to make a donation to this GoFund Me page in memory of Timmy Sheridan.


This effort is in conjunction with Cinnamon Rainbows Surf Company in Hampton, where Surfing with Smiles began, and
one of the biggest supporters of SWS.
Checks can also be made out to Surfing with Smiles, and please note Tim Sheridan Scholarship in the memo. Checks can be mailed to SWS c/o Cinnamon Rainbows Surf Shop, 931 Ocean Blvd., Hampton, NH 03842



KSM Photoshop of the Week
Well, well, well, will you look who Juicy is gonna be rooming with for the next 150 days. Damn. I'm not sure if this is a compatible set up. I could be wrong, but I'm thinking KSM and Juicy will not be good roommates. I see nothing but friction here. And not the good kind either. Oh boy. Stay tuned this could get interesting.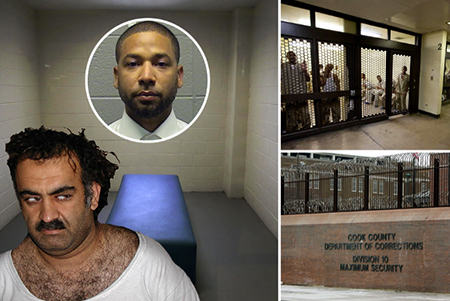 And so my friends, please take advantage of this weekly photo shop of the mastermind who planned 9-11 and resulted in the deaths of 3,000 innocent civilians by KSM (Khalid Sheik Mohammed).

*Note to self -must pick up a case of Chastity Belts
at Home Depot this week.




REST IN PEACE Renny Cushing. A True Seacoast Warrior!
Renny was a fighter. We did not always agree on the political stage, but at least we were always civil to one another. Not like some out there, who have seething hate for the opposing parties.
Renny was a good man. And the seacoast has lost an honest decent man. Rest in ever lasting Peace Renny.

HAPPY BIRTHDAY Gale Brunault 3-20-22!
HAPPY SAINT PATRICKS DAY March 17th, 2022!
HAPPY BIRTHDAY Noelle Rizzo 3-27-22
HAPPY Heavenly BIRTHDAY Gus Fatello 3-27-22
HAPPY Heavenly Birthday Angelo Fatello 3-27-22
PLEASE Keep local Surfer/Musician Pete Kowalski in your thoughts and prayers throughout the year.

Please Support ALL The photographers who contribute to
Ralph's Pic Of The Week every week for the last 18 years.
** BUY a HIGH RES Photo from any of the weeks on RPOTW.

Remember my friends... Surfing Heals All Wounds.
Pray for Surf. Pray for Peace. Surf For Fun.

Ralph






Yesterday- THE YEAR THAT VINCE SHAZAM HIT SURFER MAGAZINE! May 1986.
This is the photo that was on the cover of SURFER magazine in May of 1986 that prompted me to write to SURFER magazine under my alias of Captain Vince Shazam, USSC, from Shazamland. If you look closely in the lower right hand corner you will see the caption that they wrote. "Knowing that Mark is not going to make it, Tom Carroll takes the opportunity to drop in and not let a fine wave go to waste." I was horrified. First of all, who says that Mark was not going to make it? If you look closely TC is not even looking at Mark. He's just going for it. in other words, this is a BLATANT DROP IN.

Well, that letter was the beginning of a madman campaign by me to write to the Mag. And 9 out of 10 times they would print my letters. I would typically write to them and use SHAZAMLAND as my return address. And to keep them off guard I would mail them from all over the world so they had no idea where SHAZAMLAND really was. I'd mail them from Hawaii, California, Mexico, the Caribbean, Nova Scotia, New Hampshire, Puerto Rico, up and down the east Coast. It was all fun and games. But for the longest time, whenever they would print something stupid, I would write to them and call them out. This was years before I did the Blatant Drop In bit. I eventually dropped the bit and went on under the cover of darkness.

But this photo was what started it all.

Photo by Jeff Divine





I kept a daily Blog on my CATCH A WAVE FOR MOLLY surf campaign, when I surfed every single day for 365 consecutive days. Click on the Banner above to read entries of my daily journey. There's some really interesting and true experiences
that happened during that year. Some of which are to this day, unexplainable. Some are just mind blowing. But all true.

I started on July 26th, 2010 and ended on July 26th, 2011.

Some rainy Sunday, pour yourself a cup and go through the journal. Pay close attention to the month of May in 2011. Read that month and let me know what you think of that. Be forewarned it will change you forever.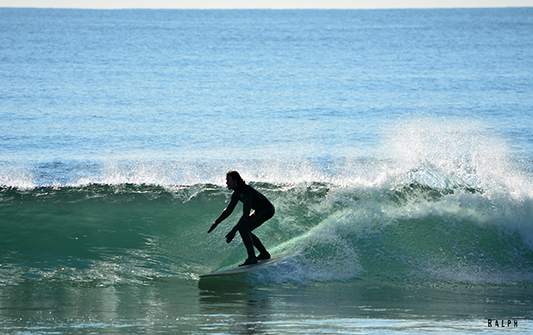 (Above) This guy paddled out and got a few.
Friday March 11th, 2022 Photo by RALPH
*Click on the photo above to see the whole gallery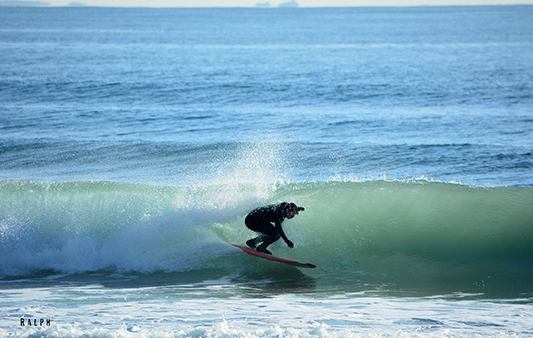 (Above) Max from a very long sequence.
Friday March 11th, 2022 Photo by RALPH
*Click on the photo above to see the whole gallery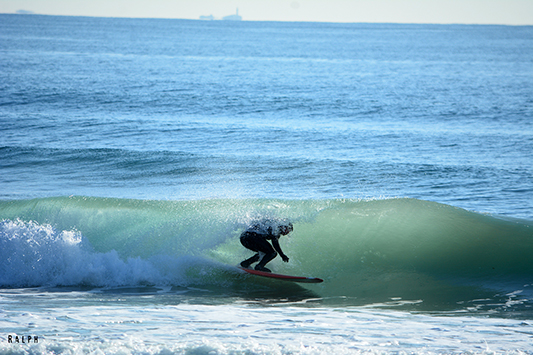 (Above) The same wave as above. Max Fatello.
Friday March 11th, 2022 Photo by RALPH
*Click on the photo above to see the whole gallery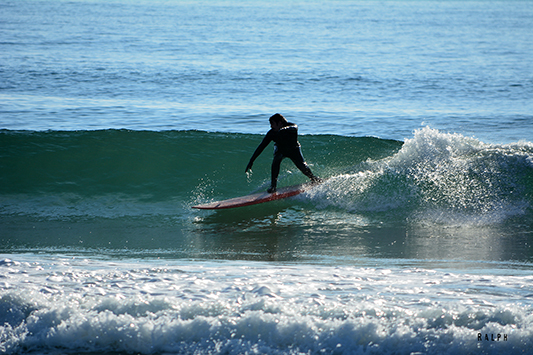 (Above) There were nice rights too. Mackey V.
Friday March 11th, 2022 Photo by RALPH
*Click on the photo above to see the whole gallery


(Above) This was after Max left. Just one guy out front scoring these rights.
Friday March 11th, 2022 Photo by RALPH
*Click on the photo above to see the whole gallery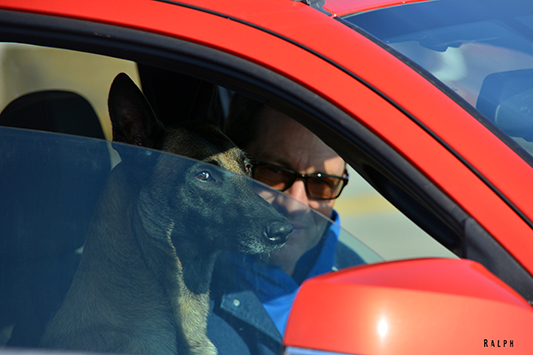 (Above) Then Terence and his puppy showed up.
Friday March 11th, 2022 Photo by RALPH
*Click on the photo above to see the whole gallery


(Above) And "Shady Dave" too. I was just happy to see others score.
Friday March 11th, 2022 Photo by RALPH
*Click on the photo above to see the whole gallery


(Above) Terence slipping under a glassy green lip.
Friday March 11th, 2022 Photo by RALPH
*Click on the photo above to see the whole gallery