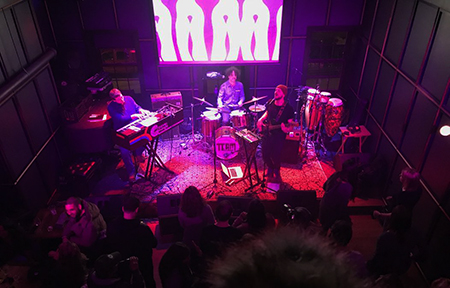 "Welcome To The Groove Machine. Welcome To The Groove."
Dug Pinnick from KING'S X.

That lyric and melody has been running through my head since Friday night March 8th, 2019. I was one of the many grooving patrons at the sell-out crowd at the Press Room in Portsmouth, NH to hear and witness the ultimate in GROOVE music. With COLD ENGINES, QWILL, and Groove Lounge. It was a GROOVE feast. My wife and I got there early enough to catch a few songs from the opener and they were good. Being a guitar guy and all, I really liked the guitar player. They had some good beats and the grooves were well worth the time we spent watching them. Nicely done Scott Rufner.

Next up was QWILL, and honestly we were there to see QWILL and his band. This night QWILL came out as a three piece. Keyboards, bass, and drums. QWILL never ceases to amaze us at his live shows and this was no different. QWILL is a chameleon when it comes to playing different instruments. I mean the man can play virtually anything. And this night was no different. He played the bass all night long. So why is that special? Well, none of us have ever seen him play an electric bass before. He had played a stand up years ago, but never an electric bass. That is, not until this night.

And as per usual, he played it like he's been a bass player his whole life. Most of the best bass players use their fingers instead of a pick. And that's exactly what QWILL was doing. Using his fingers (on his plucking hand). He was in the pocket and had a true genuine groove going all night long.

He and drummer Dennis Monagle were in full sync from the very first song. Dennis and Qwill have been making music together for the last 10 years or so. And it shows. They are so comfortable playing together. When musicians play together as long as Qwill and Dennis have, they have this built in invisible connection. The subtle moves between them both is a true sign of being on the same page as your band mate. Keyboardist Chris Bodeck was laying down solid, but groovy layers. Just enough to give each song some
textured foundation, and to allow Qwill the freedom to whip up his mastery of both techno beats and sounds, while flowing up and down the neck, playing funk grooves on his Fender P-Bass.

It was a true groove fest.




The sell out crowd loved them. And really what's there not to love? If you were not swaying and moving to each beat then your soul was deflated and in need of some groove fixing. The music was infectious and everyone was digging it. Unfortunately, we didn't stay for COLD ENGINES, but we heard nothing but good things about them. We'll catch them sooner or later. Because the GROOVE Machine is where it's at.

The last weekend in February we went into Boston to see RAIN. They are the BEST BEATLES Tribute band on the planet. We saw them last year and fell in love with them. When we heard they were coming back we bought tickets as soon as we found out. Our good friend and WBCN alumni, Tony Berardini joined us, as did the 10th street mascot Harry Manzi. We were all looking forward to seeing the band, and to seeing the MC of the show. Cha-Chi Loprette is another WBCN alumni and the BIGGEST Beatles fan I ever had the pleasure of knowing. And I've met quite a few. Cha-Chi has been the MC for RAIN the last 10 years. Cha-Chi is a well known celebrity in his own right. He hosts a radio show BREAKFAST WITH THE BEATLES. And let me just say you would be hard pressed to find someone who knows more about the BEATLES than Cha-Chi.

The man is a walking talking encyclopedia on the BEATLES.




Left to right: Ralph, Cha-Chi, and Tony. It was the WBCN connection. *I'm sure you're all asking yourselves "What the hell did Ralph ever do at BCN?". Good question. But the truth is, I've had three different bands that had number one local band songs on WBCN. It's true. The VINNY Band, SEMPER FI, and The NOR'EASTERS. We all had our music played on the "Rock Of Boston"
And...(yes there is an AND). I was the guy who called in twice a day during the summer of 1993 doing the Beach Reports. I went by "Capt Vince Shazam with the Beat On The Beach on BCN!" I also worked with Cha-Chi in the promotions department for years. So my ties with BCN are solid. Besides, my wife's Maid of Honor was WBCN's DJ Tami Heide.

Suffice it to say, BCN is in my heart and soul.

But this is not about me. It's about RAIN and Cha-Chi. (I'm going to do a full feature on Cha-Chi and I'll be posting it here.) Meanwhile, Cha-Chi is having a Two Hour BEATLES Show that should be a ton of fun. I posted the flyer in the next column over. All the info is there. Saturday March 30th, 2019 From 8PM to 10PM. I'm going to do my best to attend. I fly in from PR that day so depending on the jet lag and time, I plan on trying to make the show.

Cha-Chi is all about the BEATLES. If you've heard his radio show you know what I'm talking about. BREAKFAST WITH THE BEATLES on Saturday mornings on WUMB FM and WUMB.ORG. And get this, Cha-Chi has met three of the BEATLES. He met Paul a half dozen times, and his favorite Beatle George, and get this, Ringo actually knows Cha-Chi's name! I mean I know this must be hard to get excited about for anyone who was not around during those BEATLE years, but TRUST me, IT'S HUGE! Meeting three of the four REAL Beatles is amazing. I jokingly said to Cha-Chi last week "I shook the hand that shook the hand of the BEATLES."




But truth be told, Cha-Chi has earned every minute of his time spent with the BEATLES. So having Cha-Chi MC the RAIN show is a no brainer. When it comes to Beatles Trivia, he's one of the Best. He does a great job getting the audience excited before RAIN comes out. This night he handed out three BEATLES LP's. The place was already electric, but Cha-Chi managed to give them more juice to get them ready for RAIN. I know I was ready.
GREAT JOB CHA-CHI!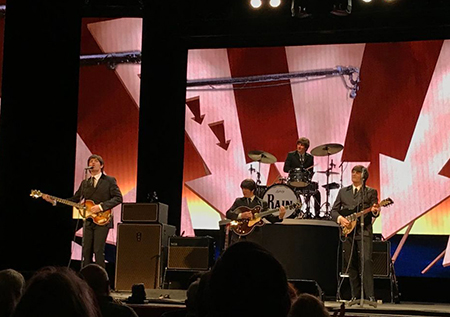 The show itself is a major production. They come out like it's 1964 and they are on the Ed Sullivan show. I was 13 years old when I saw them for the first time on the Ed Sullivan show. It was on a black and white TV. But it was a moment I'll never ever forget. It changed my life. Much like Surfing changed my life. Seeing The BEATLES was that earth shattering for me. I never got to see The BEATLES play live. I had two chances, but for one reason or another, I didn't or couldn't go. So having said that, seeing RAIN was the next best thing for me. And for anyone else who was in the same shoes as me.

RAIN is as close as you will ever get to seeing the BEATLES. Truth.

I know that's a bold statement for a Tribute band, but I'm asking you to trust me on this. The four members of RAIN had to have spent countless hours of getting their looks, moves, actions, voice inflections, singing, and playing to pull this off. I mean look, I know they are NOT the actual BEATLES, but damn, are they good. Any true BEATLES fan will look at this photo above and think that they are The BEATLES!

Look at them. Use your imagination and just look at them.




Here they are at SHEA Stadium. The attention to detail is amazing.
When the BEATLES played Shea Stadium in NY John Lennon had his jacket unbuttoned. The background visuals are all part of the RAIN show. The crowds at SHEA Stadium are broadcast behind the band as they play the songs from that concert.




Last year they did every single song from Sgt Peppers. This year they played a select few songs from that iconic groundbreaking record. Yes they wore their Sgt Peppers uniforms. Hearing songs from that iconic record such as "Lovely Rita" was simply amazing. I thought I might have felt different having seen them last year. You know, that the magic might have worn off. But that was not the case. I was "all in" on this year's RAIN concert. And it was great.

The show kept you locked into this six year journey of the BEATLES by taking you through the different stages. Stop and think about that for a minute. The BEATLES (for us US fans) were really only around from 1963 to 1969. And for most Americans it wasn't until the Ed Sullivan show on February 8th, 1964. So that's only 5 years! Think of the volume of music they put out in that short window. It's truly mind boggling.

When people ask me what is my favorite BEATLES song? I always say, "That's impossible to say." How do you pick one song out of hundreds? Even asking me which is my favorite BEATLES LP. I can't answer that either. I do know, that their last album ABBEY ROAD was a masterpiece. And this concert ended with them playing select songs from ABBEY ROAD.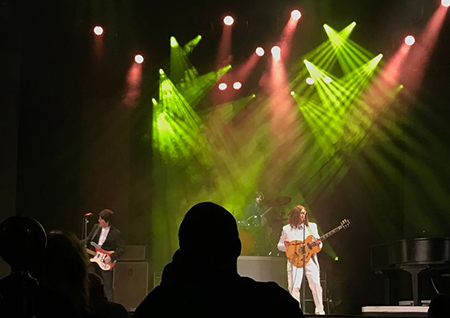 They did some classic ABBEY ROAD songs. Including George's HERE COMES THE SUN and the comical MAXWELL'S SILVER HAMMER. But the show ended with them somehow pulling off the incredible Medley at the end of the album. The "George" Beatle actually played the dueling guitars at the end by himself. The original recording had John and Paul going back and forth trading licks. But this guy was such a good player, that he was able to play both parts himself by using a foot switch to distinguish between both guitar sounds. * I forgot to mention that midway through the show during the WHITE album segment, this same RAIN "George" played and sang WHILE MY GUITAR GENTLY WEEPS and played the Eric Clapton solo and fills. He not only sounded and looked like George, but he played like CLAPTON. And that my friends, is no easy task to pull off.

When they got to the last line of ABBEY ROAD, the crowd was on their feet.
"And in the end, the love you take, is equal to the love, you make."

The RAIN performance left me wanting more. In February of 2020...I'll be there and I'll have recruited new fans along with me. Like my brother Johnny. And I can't wait to see his expression when he sees and hears the BEATLES...
I mean RAIN. LONG LIVE THE BEATLES!


"Surfing And Music Heals All Wounds."






I love looking for Ed's pics every week. Lord knows I have thousands to pick from. Here's one of Kyle Linseman that Ed shot on September 23rd, 2012. Ed always managed to get the best shots at this break. So many of my friends (myself included) have some great pics of themselves at this break. Photo by Ed O'Connell
*Click the photo above to see a larger version of Ed's Pic.

Now for Some Local, National and International News
My longtime friend and fellow BEATLES fan Cha-Chi Loprette is having this unique gathering for all BEATLES fans on this date. If you are any kind of Beatles fan, whether you are a novice or a true dedicated fan (like me) you will want to attend this event. All the pertinent information is here on this flyer. My advice is to BUY your tickets RIGHT NOW, because this will be sold out. It's a small venue, so don't hedge on this. Get on it like a hornet!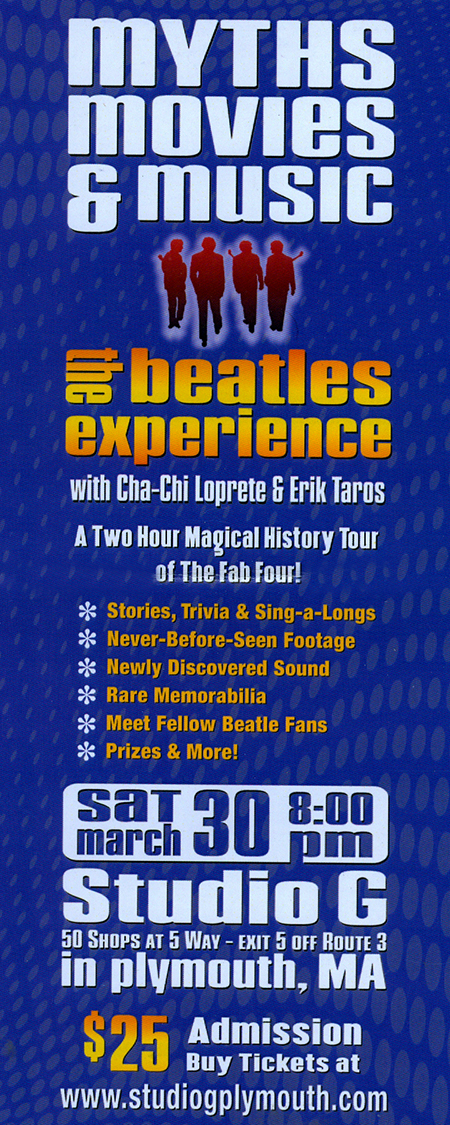 This will be a GREAT time for all BEATLES fans! DON'T MISS IT! I'm personally flying in from Puerto Rico that late afternoon, and I'm still going to try and make it. With my new tan and all!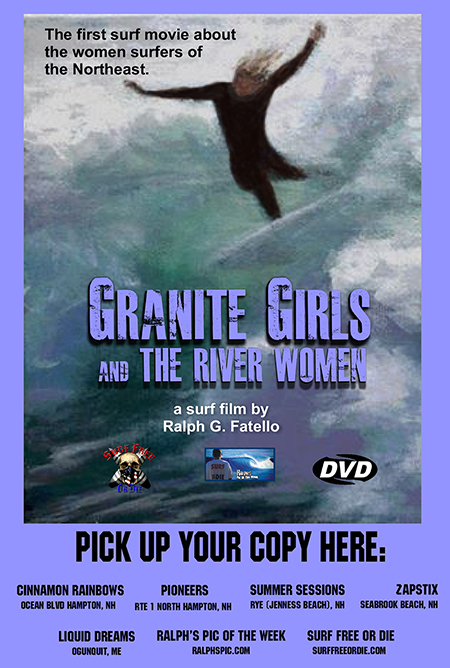 The DVD's are available at all the local surf shops. Or by
sending me an email. ralph@adlantic.com or send a check for $20.00 made out to ADLANTIC and send it here:

ADLANTIC
c/o OC Studio Suites
703 Ocean Blvd Suite C-4
Hampton, NH 03842

Or RENT or BUY it Online. You have spoken and I have listened. You don't have a DVD player so I made it available Online. Watch it on your Smart TV, your computer, or your cellphone! I can't make this any easier my friends.


GRANITE GIRLS and The RIVER WOMEN from Ralph's Pic Of The Week on Vimeo. NOW AVAILABLE on VIMEO ON DEMAND.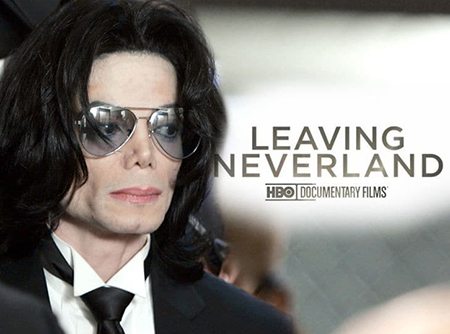 Yeah he's really that creepy and for good reason.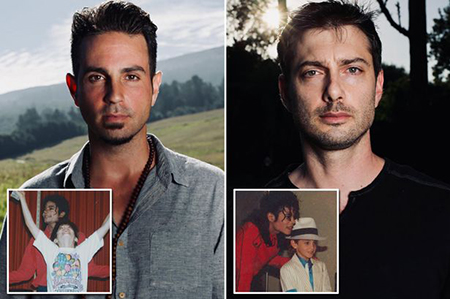 These poor kids were victims of this deranged individual.
Wade Robsen and James Safechuck spill their guts out in this unforgettable HBO documentary. You won't be able to listen to the Michael Jackson solo songs the same way again. I know I can't. And I was a fan. There's no denying the genius of what MJ did on record and on video. But there also can be no denying as to what he did to these innocent kids.

After watching this two part series I was infuriated with the parents of these kids and the adults in MJ's entourage. How could any of you adults allow this to happen? SHAME ON YOU ALL!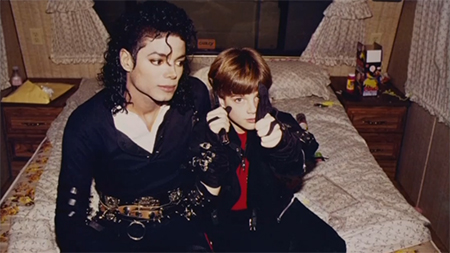 This is CREEPY. I'm sorry Michael, but you can't be sleeping with little boys and think that this is OK. Just because you're a freaking super star. You don't get to rape little boys. You sick F**K!

Right now, Michael Jackson is rotting in a Pedophile hell. And he deserves every blister on his pale white flesh.

And not to be outdone but...this freaking idiot is in the same boat. R KELLY has been accused by a gaggle of girls (four of which are under the age of 17) for sexual abuse. He went on national TV and pleaded his case, including having a meltdown.




Crying BIG CROCODILE tears! I'm not sure of his acting persuaded anyone out there (besides his base). You know, it's almost like this is the norm these days. Celebrities from 45 himself, to R Kelly having told thousands of lies each and every day. And their fans still support them. I don't get it. I just hope that the justice system gets it for what it is. And they come down hard on these monsters once and for all. I hope the future is better for all of us.


KSM Photoshop of the Week
Here's yet another incredible pic of KSM putting himself into the limelight! I guess I missed this on TV. Did any of you see it? R Kelly going off on poor Khaliddy? He was just trying to get R Kelly to tell the truth. Though you have to admit, Ole KSM does not look threatened here. In fact, he looks relaxed.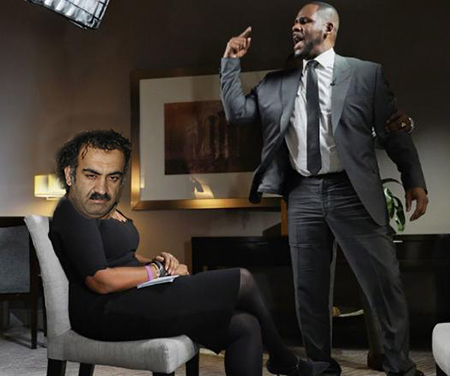 And so my friends, please take advantage of this weekly photo shop of the mastermind who planned 9-11 and resulted in the deaths of 3,000 innocent civilians by KSM (Khalid Sheik Mohammed).

*Note to self -must pick up a case of feminine products
at Home Depot this week.

HAPPY 69th BIRTHDAY Joe Somogyi March 2nd, 2019!
HAPPY BIRTHDAY Gale Brunault March 16th, 2019!
REST IN PEACE Jan Michael Vincent (BIG WEDNESDAY)

FYI Lenny Nichols is looking for someone or someones to take over the ESA-NNE District. Please contact Lenny Nichols by calling his cell (603) 944-2418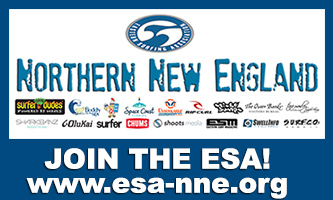 Please Support ALL The photographers who contribute to
Ralph's Pic Of The Week every week for the last 13 years.
** BUY a HIGH RES Photo from any of the weeks on RPOTW.

Remember my friends... Surfing Heals All Wounds.
Pray for Surf. Pray for Peace. Surf For Fun.

Ralph