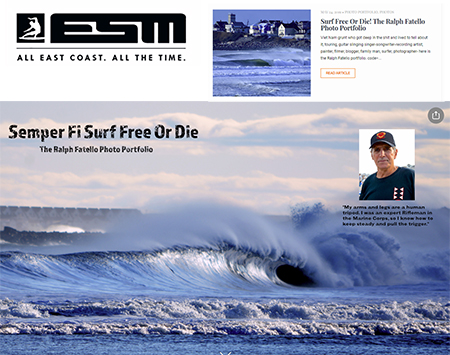 (Click on this image above to see the portfolio)

Last November 2018 my old friend from ESM (Eastern Surf Magazine) Richard "Mez" Meseroll contacted me via email. He wanted to do a piece on me that has never been done before on their ESM site. Using a READY MAG format, he wanted the Best of Ralph's Pic. Stop and think about that for a second or two. The BEST of Ralph's Pic? I've been shooting since the late 60's and made my first Surf Movie in 1971. That would mean a long and daunting undertaking to say the least.

But Mez was serious. And he wanted all of my BEST that I could send him.

And not only the pics and videos, he also wanted some background on me. I was scrambling trying to write some of the bigger things in my life that had happened. But there was honestly just too much. I mean, hell, where would I even begin? So I had to cut away the non-important stuff, or rather, the non-surf stuff. Except Mez was into all of it.

The more he learned of my life, the more he wanted. Luckily I have been gathering tidbits of my 68 years on the planet because I have been writing a book about my life. It's true. Long ago I decided that my life has been so freaking crazy that I needed to write it down. If for nothing else, my kids and grandkids would have something to hold in their hands, something they could share with their own kids someday.

But the more I gathered, the more I realized my story is almost unbelievable.

If not for the witnesses who were there, I'm not sure anyone would believe it.
Hell, I know the stories and I still shake my head in disbelief. It's a long process, writing a book. And the biggest problem I keep running into is, the continuous crazy shit that keeps happening to me. It's almost like I should just take a sabbatical somewhere and write the book. But then who would write the Blog every week? And who would shoot video and stills each week? You see my friends, I'm dammed if I do and dammed if I don't.

So, I'll just keep plodding along and writing it all down.

Oh and the name of my book? "DON'T EVER BUY A F****ING MONKEY!"
Yeah, it's true. That happened to me as well. My old freinds know that story only too well. Hell, I could write a book on that insane experience alone. But
meanwhile, you can get a sample of all of this in this new EASTERN SURF Magazine piece.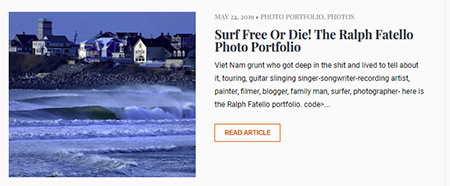 Just click on the image above and it will take you there.

So my son Max and his friends are finally going to get to see the ICELAND movie they all made back in 2016. It's a film by Kris Roller and I'm not sure if there's even a working title for it. They call it SURFING IN ICELAND. Not very clever, but it certainly works for the masses.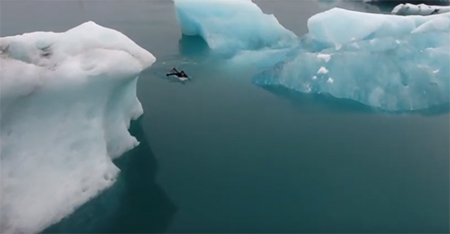 The project was three years in the making. A handful of local surfers including Kody Grondin, Tom Hay, and Max Fatello headed off to Iceland in 2016 and besides having an eye opening adventure, they were able to sample some of the potential surf up there. The trailer is down in the video section, and I must say that some of the videography is stunning. Right now it's a YouTube release. The release date is June 7th, 2019. If I find out anything else, I'll let you all know. Meanwhile, Watch the Trailer. I think you'll like it.

This past Memorial Day I had the distinct pleasure of driving Frank Grondin, a WWII Purple Heart Recipient in my vehicle along with two Korean War Veterans. Frank is 97 years old. It was both a honor and a privilege to drive this true hero in our local parade. To know Frank is to love him.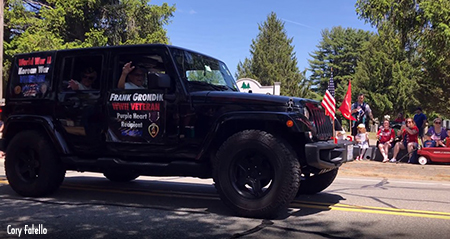 I drove my JEEP Rubicon in last year's parade for the first time, having WWII Veterans and Korean War Veterans as my guests. And this year, I had some posters made to give them more recognition. Frank loved it.




And with the Good Lord Willing, I hope to have him next year as well.
There's a whole gallery of images that I shot (as did my wife Cory) on Memorial Day here in Hampton.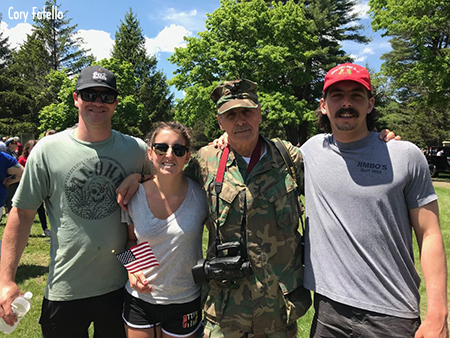 Like I've said a million times before, it's not just about surfing. It's life.
I document our Lives. From left to right: My future son-in-law Pete, my youngest Noelle, me, and my son Max. Gabby and Brent were there too
with all three of the girls. Avery, Brylee, and Reighlynne. It was great.

Nothing says hometown more to me, than the family and friends on Memorial Day. Lord knows, we've logged a few under our belts over the years.

This past week we lost a true Hampton Icon.

Curt Hammer age 64 passed away on May 29th, 2016. Curt was a 1973 WHS graduate and was a well known local businessman. He was a husband, father, and friend to many here on the Seacoast. He was an avid golfer with a great sense of humor.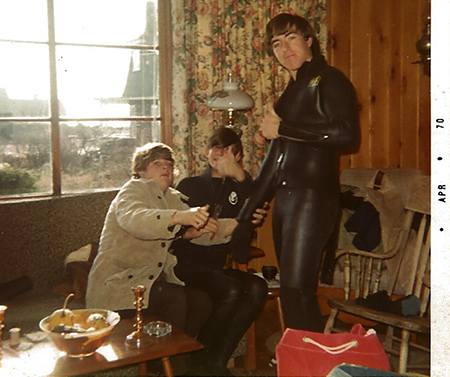 And believe it or not, Curt was a one time local surfer.

I know this because I surfed with him in the 70's. That's a young Curt hammer on the left in this pic with his brother Jay and Allen Bigbee in April of 1970.

And Curt was a hell of a salesman. He sold me a few cars in my day.




His brother Jay (left) called to tell me that there will be a Celebration of Curt's life on June 30th from 1PM to 4PM at Curt's home on Watson Lane in Hampton. Anyone who knew Curt is invited.




This is the Curt I am most fond of, and remember the most.

Back in the 70's when life seemed like it would never end. From left to right: Jay Hammer, Frank Swift, Steve Piatti, and Curt Hammer. He had a distinct laugh and voice. And although he had been sick for quite a while, it's still sad and shocking when the end comes. We all know, that none of us are getting out of here alive. And there are times in our lives when we all feel invincable.

Well, truth be told, we are not. We will all be faced with meeting our maker someday. Curt knew the end was coming. And he faced it with dignity and a bit of stubborness. He went out on his own terms. And to those of us who knew him, we are not surprised. Yeah, he probably had a few too many cigarettes. But that was Curt. And to know Curt is to love him. Cigarettes and all. He had that kind of "I don't give a shit attitude." And really, you have to admire that in a person.

My heart goes out to his brother Jason. He was a good brother to Curt. And he did everything humanly possible to help his brother out. We should all be so lucky to have a caring thoughtful brother as Jason was to Curt.

So, on June 30th, 2019 on Watson's Lane in Hampton we will all toast Curt and talk story. Because in the end, the only thing we have left is our memory
of our dear departed friends and family. And if we don't recall and remember, then they will truly be lost. But I know, that Curt's memory will long out live us all. Rest In Peace Curt.

BRUINS WIN GAME 3 by a score of 7-2! Now Lead Series 2-1
They essentially scored 9 goals last night. 7 for them, and 2 for the Blues.
How's that? Both of the Blues goals went into the net off of a Bruins player.
My prediction is the BRUINS win it all 4-2.

Let the hating begin.




"Surfing and Hockey Heals All Wounds."


This is a photo of Mike Stanek during winter Storm PAX. I believe that storm fell on Valentines Day February 14th, 2014. It's hard to believe that Ed would be gone six months after this photo was taken. Mike was one of Ed's favorite subjects to shoot. Mine too. Photo by Ed O'Connell
*Click the photo above to see a larger version of Ed's Pic.

Now for Some Local, National and International News
This is a new flyer about SHARKS On Cape Cod. I'm helping a few friends out who live and surf down there. This is all important information that every Cape Cod surfer should know. Whether you live there or not.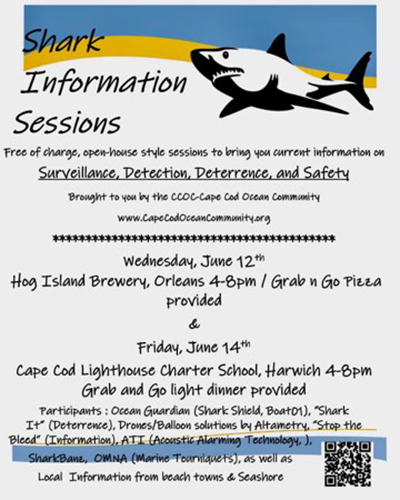 This is no joke. Something MUST Be Done about the Seal Population on the Cape. It's time to cull the Seals.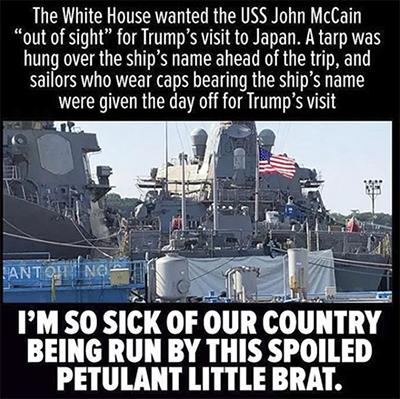 Why can't 45 let go of John McCain? I swear he's like a spoiled little rich bully. Let me say this again, for the millionth time. 45 will NEVER EVER be the man that John McCain was, and is. Even in death, McCain stands head and shoulders over 45, and that will NEVER change. So his petty bullshit only makes him look weaker and more pathetic. STOP TWEETING. ACT LIKE A PRESIDENT NOT A SPOILED BRAT.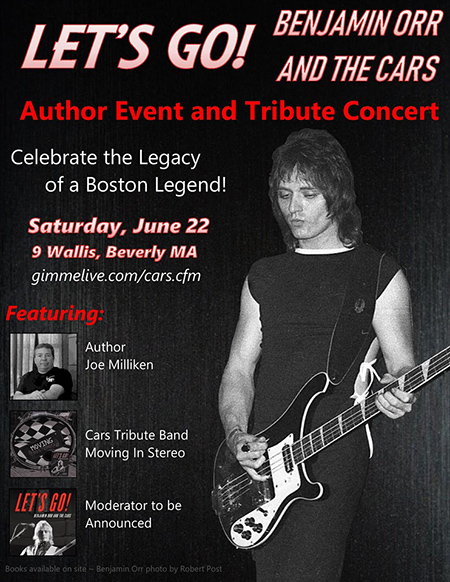 I'm a BIG CARS fan. Love the band. So stoked to see this show and tribute.




This my friends is a MUST SEE SHOW!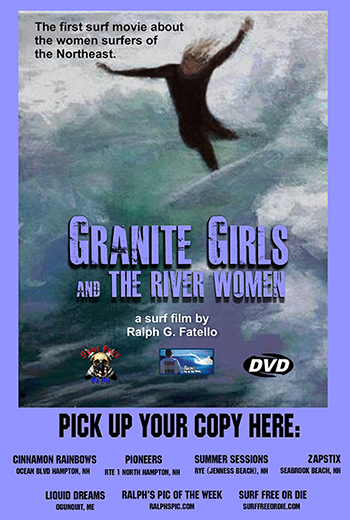 The DVD's are available at all the local surf shops. Or by
sending me an email. ralph@adlantic.com or send a check for $20.00 made out to ADLANTIC and send it here:

ADLANTIC
c/o OC Studio Suites
703 Ocean Blvd Suite C-4
Hampton, NH 03842

Or RENT or BUY it Online. You have spoken and I have listened. You don't have a DVD player so I made it available Online. Watch it on your Smart TV, your computer, or your cellphone! I can't make this any easier my friends.


GRANITE GIRLS and The RIVER WOMEN from Ralph's Pic Of The Week on Vimeo. NOW AVAILABLE on VIMEO ON DEMAND.

On June 22nd and 23rd, PATAGONIA Will Be REPAIRING Wetsuits. As in ALL Wetsuits. As long as they are Dry Bring them into CINNAMON RAINBOWS Surf Shop.





KSM Photoshop of the Week
Well, I thought it would be a good PSA if I were to use KSM in a Shark situation on Cape Cod. Though, I wouldn't mind seeing Khaliddy get eaten by a White shark. Still, we need to cull the Seal Population (and the Terrorist population).
NO SEALS = NO SHARKS.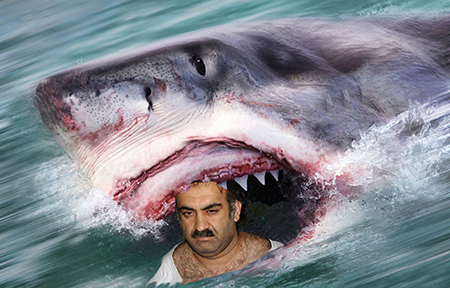 And so my friends, please take advantage of this weekly photo shop of the mastermind who planned 9-11 and resulted in the deaths of 3,000 innocent civilians by KSM (Khalid Sheik Mohammed).

*Note to self -must pick up a case of "SHARK REPELLENT"
at Home Depot this week.

CONGRATS to the NNE Surf Team at the ESA Northeast regionals!
RIP Curt Hammer
RIP Leon Redbone
RIP Bart Starr QB for the Green Bay Packers
RIP BILL BUCKNER Boston Red Sox.
GET WELL Terence Kirby!
GO BOSTON BRUINS!

FYI Lenny Nichols is looking for someone or someones to take over the ESA-NNE District. Please contact Lenny Nichols by calling his cell (603) 944-2418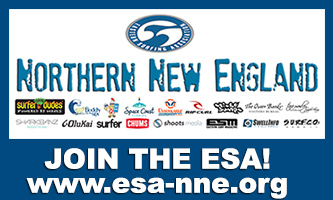 Please Support ALL The photographers who contribute to
Ralph's Pic Of The Week every week for the last 13 years.
** BUY a HIGH RES Photo from any of the weeks on RPOTW.

Remember my friends... Surfing Heals All Wounds.
Pray for Surf. Pray for Peace. Surf For Fun.

Ralph