HAPPY FATHER'S DAY JUNE 19th, 2022
I am a father of three adult children, grandfather of four grandchildren, and father-in-law of two son-in-law's. Yet, it's hard not to think of my late father Gus, on Father's Day. And my late father-in-law Jerry, as well. I don't think any of us who have lost a father will ever forget our dads. Especially on this day. I think of them both often, and I know I'm not alone. I wish they were both still with us, just because they were both such unique individuals. We love them and miss them both.




This is my dad Gus in the late 50's. He took this "Selfie" of himself with a 8mm movie camera. What's that old saying? "The apple does not fall far from the tree." That's an inside joke. Anyone who knows me knows that I have been taking selfies LONG before they were known as selfies. Well, the truth is, my dad has been taking them longer than I ever ever thought about doing them.
My father was 75 yrs old when he passed.

This pic below is Cory's father Jerry. We lost him in October of 2005. He was only 65 when he passed. That's way too young.




This was Jerry in Afghanistan in 2004. Jerry was an incredible individual who did some pretty remarkable things for our country. We all still miss him.

However, because of the way life has a way of taking many twists and turns, I am blessed to have a living step-father-in-law. Who, is every bit, as deeply loved, and respected member of our family, as the two aforementioned. His name is John Rastl. He's "Grandpa" to our kids and grandkids. And we all love him. John served our country as a Fighter Pilot in the AIR FORCE he rose to the rank of Lt. Col before retiring. We ALL LOVE John (Grandpa).




So let me just start off this annual Father's Day Blog by saying: HAPPY FATHER'S DAY JOHN. We LOVE you!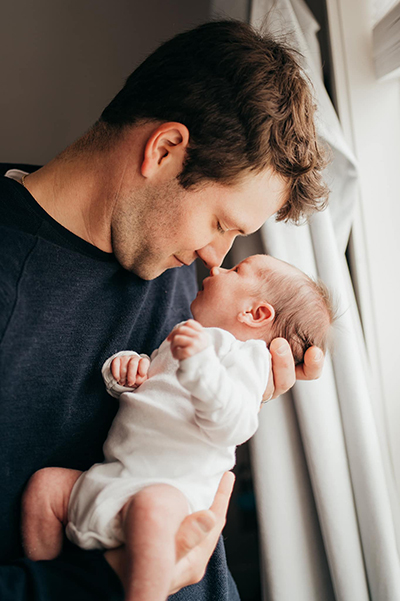 This year our family has a brand new dad. Pete Rizzo (married to our daughter Noelle) is the proud father of our latest grandchild Malia (MJ) Rizzo. Suffice it to say, he's more than likely on cloud 9 today. That first Father's Day is unforgettable. I know it was for me back in June of 1990. And I'm sure it was for my dad and Cory's dad too. Being a father on Father's Day for the first time is right up there in most memorable moments in a man's life.

And the best thing is, it's just the first. Once you go through that first one, you automatically look forward to the next one. And all the one's that eventually follow. As a father of 32 years, I can honestly say, they get better with each passing year. When baby Malia calls him "Daddy" for the first time, and when she makes him that first homemade special "Father's Day" card. Oh those are just priceless. It's all coming for Pete. And I can't wait to see it all happen for him.

And this was a photo taken of me this morning with my four grandchildren.




I am truly blessed. With the family I have in my life. I love them all.

But of all the father's in our family, nobody has sired more than this guy.
Cpl. Patch USMC. (That's his official AKC name). But we call him Patch.




Patch is the Sire of 25 purebred German Short hair Pointers. 13 males and 12 females. All of which have the luxury of being raised in loving, caring, and thoughtful families. Truth be told, Patch hardly acknowledges any of the pups he's sired, including the first male born "Zorro" who lives with us. But we're fine with his attitude towards his puppies. Why is that you wonder? Well, he's a dog. He does not have the same human like qualities that we do.

In fact, we have all (at one point or another) called him an Alien. Ha ha.
It's true. To know Patch is to know this truth. Patchy is one of a kind.

But all kidding aside, I truly hope all you dads out there have a great day. Whether you're an older gentleman in your senior years, or a middle aged dad with several kids, or you're a first time dad like Pete. Have a great Father's Day. Enjoy this day. It's all yours.


PAUL McCARTNEY turns 80!
I first caught wind of Paul in 1963. I first saw him live (along with 73 million others) on the Ed Sullivan Show on February 9th, 1964. I never saw the Beatles live in concert (my biggest regret in life), but I have seen McCartney three times now. May 22nd, 1976, July 26th, 1990, and June 7th, 2022. And I have been fortunate enough to hear some of the Beatles best songs performed by McCartney.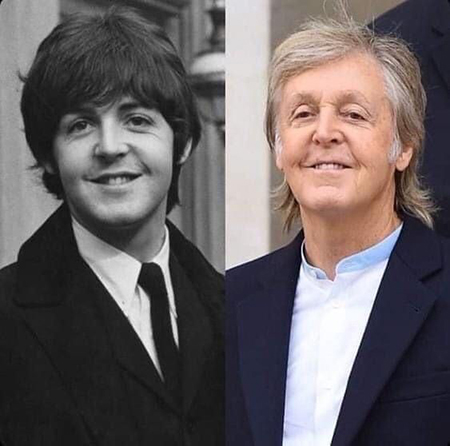 To me, he's simply the best singer/songwriter/musician/performer/producer that ever walked the face of this earth.

Yesterday June 18th, he turned 80 yrs old. That's incredible.
On June 7th, 2022 I witnessed him play some 36 songs without taking a single break. Who does that? Nobody does that. McCartney stands on an island all of his own. Happy Birthday Paul and Happy Father's Day!

Suffice it to say, WE LOVE YOU!

And speaking of love. Here are some old Black and white pics of the Beatles fathers. I can see the slight resemblances here. Can you?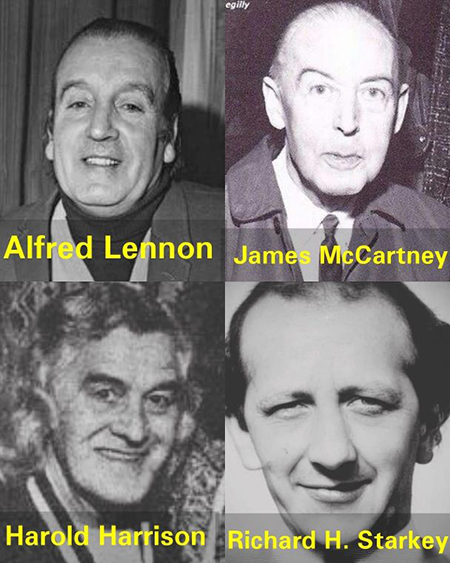 "FATHER'S DAY AND PAUL TURNING 80 HEALS ALL WOUNDS."


This is Mike Sidebottom from June 15th, 2012 at the Wall. Mike is a great surfer and Ed knew this back then, that's why his lens caught up to him and focused in for this particular shot.
Photo by Ed O'Connell
*Click the photo above to see a larger version of Ed's Pic.

NOW FOR SOME LOCAL AND NATIONAL NEWS
The Celtics lost to the Warriors in Game 6 after losing three in a row. They were simply no match for the Warriors. And honestly just about everyone knew it. Still, there's no shame in being one of two teams left in the entire NBA. No shame at all.




Will they be back in the Finals next year? Who the hell knows. One thing's for certain, they (Celtics) proved to the world that they are a strong up and coming contenders. Thank you for a Great Season. GO CELTICS 2022-2023!

Former WORLD Surf Champ Shaun Tomson has a new book out. Click on the image below to find out more.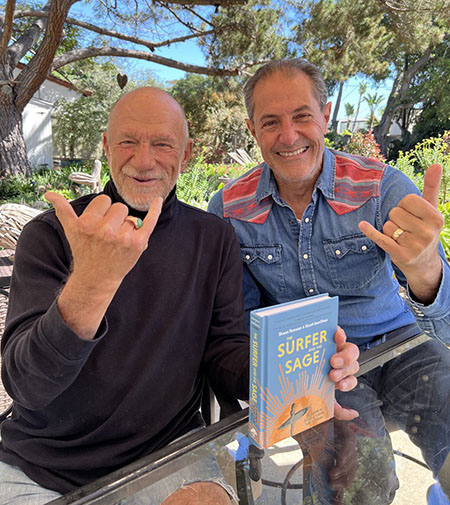 I personally loved his first book and look forward to reading this one. If it's anything like his first book it should be a very motivational read.


Please Donate to this Timmy Sheridan GO FUND ME page.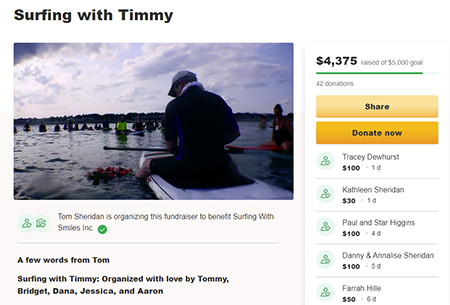 THE GO FUND ME PAGE in Memory Of TIM SHERIDAN
*Please click on the image above to read more and to make a donation to this GoFund Me page in memory of Timmy Sheridan.

Here's something that's completely stress free. The annual JIMMY DUNN HBCF. Woo hoo! Click on the ad to purchase tickets. Trust me, these tickets will be going fast.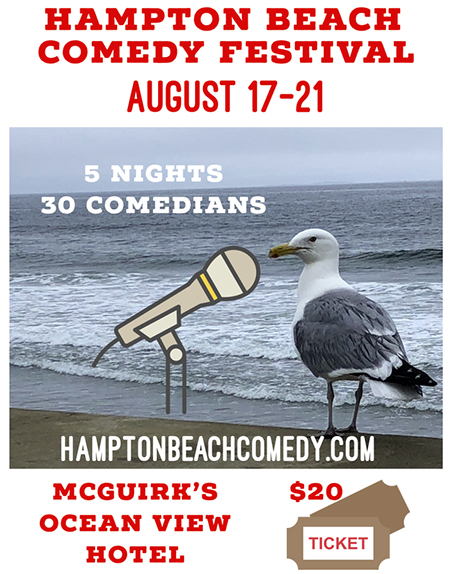 I agreed to do a photo/art/graphic design exhibit at the local Hampton LANE MEMORIAL Library this entire month of June. I'm calling it The Art Of Surfing. I've never had my own art/photo exhibit before. So if you're in the area drop by the WESTON GALLERY in Hampton, NH to see some of my work.

CLICK ON THE IMAGE BELOW TO SEE A LARGER VERSION.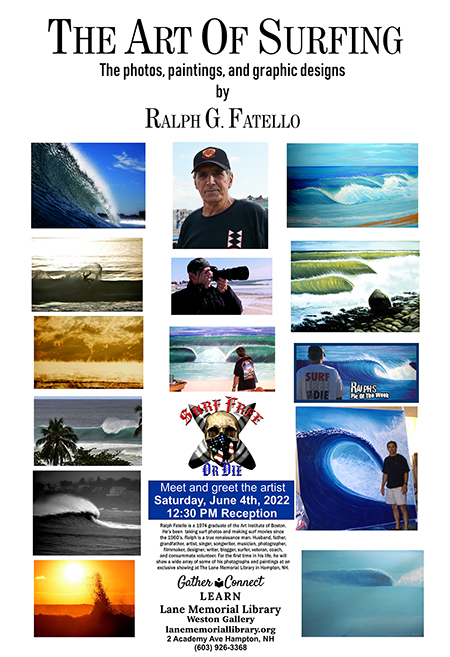 Dan Lanio Memorial Scholarship Fund
IN LOVING MEMORY OF EVAN AUSTIN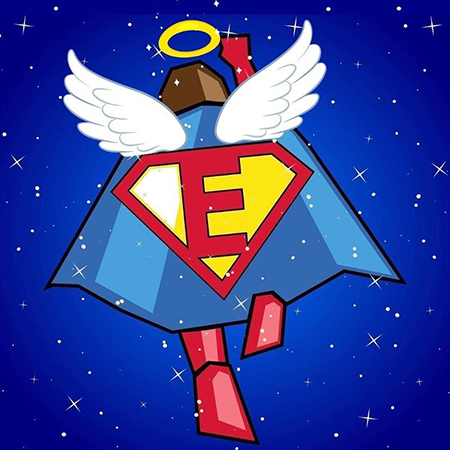 DIPG THE CURE STARTS NOW
It is with heavy hearts that the people at THE CURE STATS NOW announced the passing of DIPG warrior Evan Austin aged 8.

Evan was a loving friend, an amazing brother and adored by his family. He loved Star Wars, baseball, and superheroes.
He was known to spread joy to everyone around him and will be missed by many. This news really hurts the Hampton Community. On a personal note; my heart goes out to the family of Super Evan Austin. I truly hope and pray, that they find a cure for this disease. This is the second child and family, that I was aware of locally that this disease has affected a whole community.
DIPG has once again taken the life, of another beautiful child.

There needs to be a cure. And it needs to come quick.

Please help us send thoughts and prayers to the his family and our Southern New Hampshire Chapter.

To learn more about Evan and his journey visit https://thecurestartsnow.org/sup.../view-heroes/evan-austin/
KSM Photoshop of the Week
The terrorist dads have children too. For instance, take this rare photo of some of Khaliddy's nephews and grandkids practicing killing Americans. One of the kids accidentally hit Khaliddy in the scalp causing the Sheik to get a few stitches. KSM turned around and executed the little Terrorist's father in front of the kids. According to an Al Qeada spokesperson, Al Kabob Kabobby, "The Sheik felt that he needed to set an example. So he shoot the child's parent." Whoa, that sounds a little extreme.
But that's KSM for you. He's going to go that extra step when it comes to teaching the kids.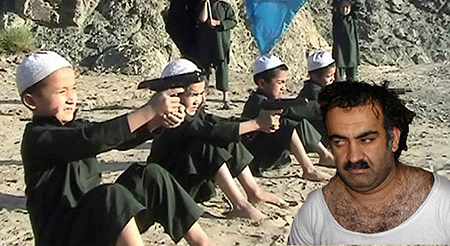 And so my friends,
please take advantage of this weekly photo shop of the mastermind who planned 9-11 and resulted in the deaths of 3,000 innocent civilians by KSM (Khalid Sheik Mohammed).
*Note to self -must pick up a case of Butterfly band aids at
Home Depot This Week.


REST IN PEACE William "Bill" Ritchie
June 23,1937-June 4th, 2022
Bill was the father of local surfers Gary and Billy Ritchie.
He was also an ex Hampton Police officer. Our most sincere
condolences to Gary and Billy and their extended families.

REST IN PEACE Capt Nicholas Losapio USMC killed in a MV-228 Osprey crash in Glamis CA. He was 31 years old and was from Exeter, NH. Losapio was one of 5 Marines killed last week in that crash. Please keep his family and friends in your thoughts and prayers. SEMPER FIDELIS Sir.

REST IN PEACE Evan Austin, Hampton, NH.
Evan passed away from complications due to the rare brain cancer DIPG. He was only 8 years old.

REST IN PEACE Karen Moore 1950-2022
Karen was the mother of local surfer Tyler Moore. I know that he was very close to his mother. Our most sincere condolences to Tyler and his family. May your mother rest in everlasting peace.


REST IN PEACE Ray Liotta 1954-2022
I always liked Ray Liotta. He was a good actor.

REST IN PEACE Dick Brewer Hawaiian Shaper

GREAT NEWS local surfer Mike Keefe actually got to surf this week. He told me he was out in the water for 3 hours! He's still going to need our thoughts and prayers in the next few months
when he starts treatments. So hang in there Mike!
More GREAT NEWS local Surfer/Musician Pete Kowalski also got to surf last week. And again, Pete is not out of the woods just yet, but these are all encouraging signs. What's my mantra boys? SURFING HEALS ALL WOUNDS!
And Please Keep local surfer Bill M. In your thoughts and prayers.
HAPPY FATHER'S DAY June 19th, 2022!
HAPPY BIRTHDAY Kevin "DOC" Grondin June 23rd, 2022

Please Support ALL The photographers who contribute to
Ralph's Pic Of The Week every
week for the last
18
years.
** BUY
a
HIGH RES Photo from any of the weeks on RPOTW.

Remember my friends... Surfing Heals All Wounds
.

Pray for Surf. Pray for Peace. Surf For Fun.


Ralph




Yesterday- 32 YEARS AGO. THE YEAR THAT KEVIN AND I BECAME FATHERS. THE WALL 1990.

(Below) I remember this day like it was yesterday. Kevin and I with our young daughters Gabby and Leah. We were both watching our friends surfing at 10th Street. Leah was born less than 24 hours before Gabby. Talk about sharing our first experiences as fathers. Love this pic.
Photo courtesy of RALPH.





I kept a daily Blog on my CATCH A WAVE FOR MOLLY surf campaign, when I surfed every single day for 365 consecutive days. Click on the Banner above to read entries of my daily journey. There's some really interesting and true experiences
that happened during that year. Some of which are to this day, unexplainable. Some are just mind blowing. But all true.

I started on July 26th, 2010 and ended on July 26th, 2011.

Some rainy Sunday, pour yourself a cup and go through the journal. Pay close attention to the month of May in 2011. Read that month and let me know what you think of that. Be forewarned it will change you forever.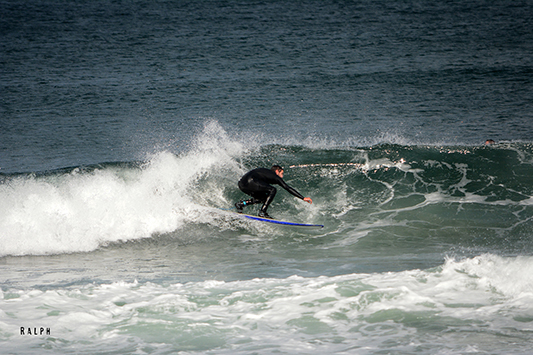 (Above) He's one of my favorite local surfers. Jesse Gould.
The 2 DAY SWELL June 17th-18th, 2022. Photo by RALPH
*Click on the photo above to see the whole gallery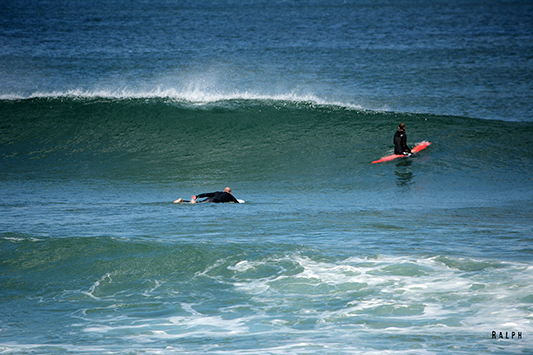 (Above) The 2 DAY SWELL June 17th-18th, 2022. Photo by RALPH
*Click on the photo above to see the whole gallery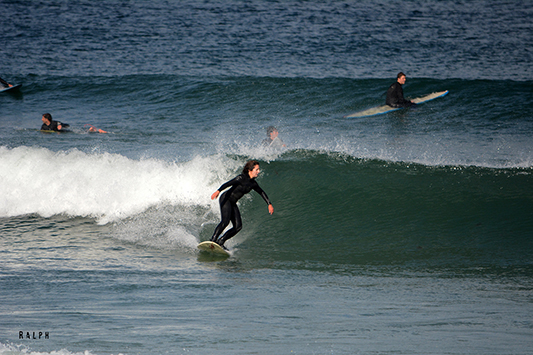 (Above) Donna DeLeo bottom turn. The 2 DAY SWELL
June 17th-18th, 2022. Photo by RALPH
*Click on the photo above to see the whole gallery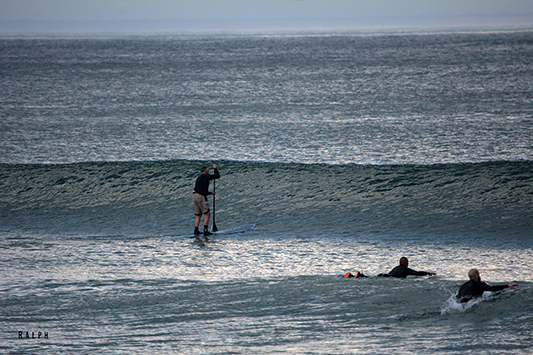 (Above) The SUP is great for seeing how big the surf is. Clearly this is shoulder to head high. The 2 DAY SWELL June 17th-18th, 2022.
Photo by RALPH *Click on the photo above to see the whole gallery

Today- 2 DAY SWELL. June 17th, 2022.
Photos by Dina Crawford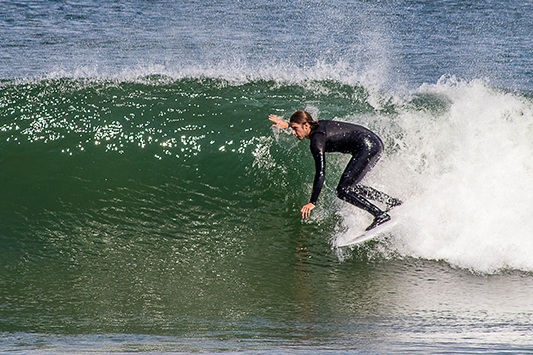 (Above) Perry Reynolds setting up for something good.
Friday June 17th, 2022 Photo by Dina Crawford
*Click on the photo above to see the whole gallery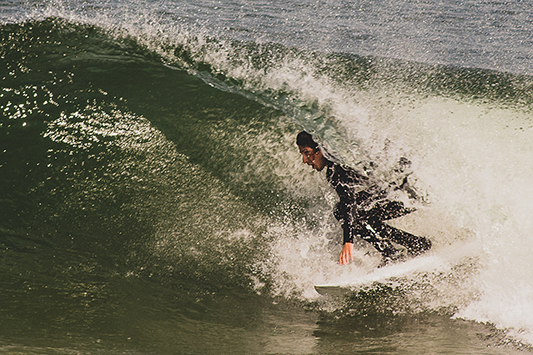 (Above) This is the "Good" that I speak of. Perry Reynolds.
Friday June 17th, 2022 Photo by Dina Crawford
*Click on the photo above to see the whole gallery


(Above) Dina said she looked down the beach and saw Perry Reynolds.
Friday June 17th, 2022 Photo by Dina Crawford
*Click on the photo above to see the whole gallery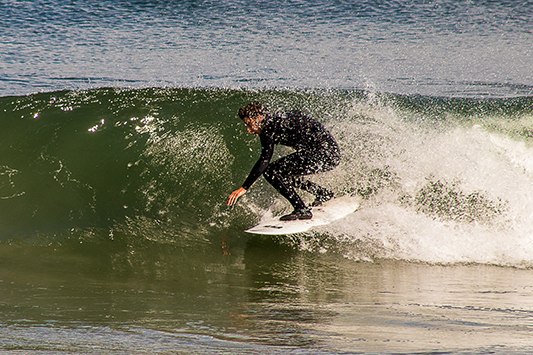 (Above) For a while there it was the Perry Reynolds show.
Friday June 17th, 2022 Photo by Dina Crawford
*Click on the photo above to see the whole gallery


(Above) Perry Reynolds knows these sandbars as well if not more than anyone. Friday June 17th, 2022 Photo by Dina Crawford
*Click on the photo above to see the whole gallery