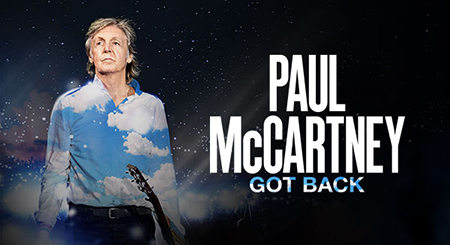 Paul McCartney GOT BACK Tour
Fenway Park, Boston, MA June 7th, 2022
photo below by Matt Stone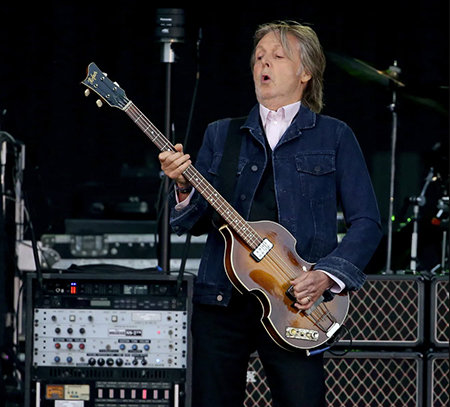 This was my third time seeing McCartney. The first time I saw him was in May 1976. Exactly 10 years after The Beatles last played in Boston. It was the WINGS OVER AMERICA Tour. His late wife Linda was with him, as was Denny Laine, and the late Jimmy McCulloch (a great guitar player). That night I had hidden in my Marine Corps Filed Jacket my enormous GAF Super 8mm Movie camera. And I shot footage of Paul singing "I'VE JUST SEEN A FACE" and the most iconic of all McCartney songs, "YESTERDAY." That footage is a ONE OF A KIND roll of historical footage. McCartney doing YESTERDAY? 10 years after the Beatles last played in Boston? The only bummer of that footage is, there is NO sound. It's just raw footage.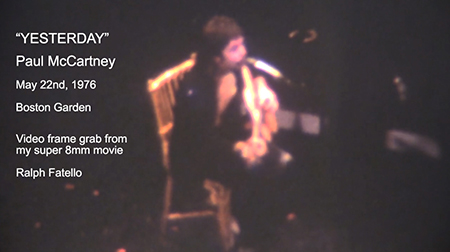 But, it is the ONLY footage taken that night. May 22nd, 1976.

The second time I saw him was on my birthday July 26th, 1990. My wife Cory and I went together. My late mother baby-at our new born baby girl Gabby who was just 2 and ½ months old. He was playing at Sullivan Stadium in Foxboro.
I remember telling Cory I bet he wishes me a Happy Birthday tonight. I had a gut feeling that he might play BIRTHDAY, and sure enough he did. That was a great night. He played so many Beatle songs that my head was spinning.

By now anyone who knows me, knows that I am a huge Beatles fan. I loved them back when they were touring and playing live and I loved them right to the end when they just made some of the most memorable music of our lifetime. I had come to a decision after that show in 1990, that I was satisfied. That I didn't really need to see him again. I was good.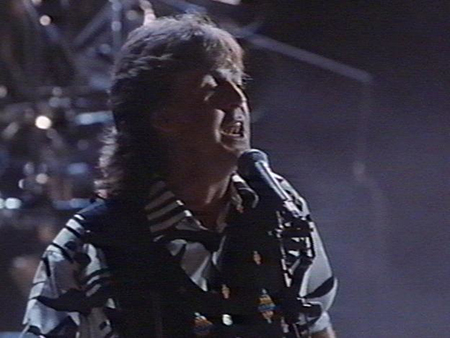 So the tours that followed, I bit my tongue and stayed home. It was hard. Knowing he was in the same state as I was in, and I did not go to see him. In fact, I began to go and see Beatle tribute bands. Some were just OK and some like RAIN were amazing. But, they were just musician/actors. Not the real thing. Besides, with John and George both gone, there was never going to be a reunion. Not with those two icons gone.

But then, Peter Jackson went and made that incredible Beatles documentary.

GET BACK where he literally unearthed some of the most amazing footage of the Beatles that nobody had ever seen before. Including the Beatles themselves. Well, if you're at all familiar with that 3 part documentary, you know of what I'm speaking of. It was such a cool insight into the four lads from Liverpool that literally changed the lives of millions of young teenagers back in the early 60's. And yup, I was one of them. I couldn't get enough of them back then. And even today, I eat, sleep, and drink the Beatles. To me? They are truly the only band that really mattered.

So of course when Paul announced he was coming back out with his GOT BACK tour. I was all in. In fact, I did something I swore I'd never do in my life. I paid an enormous amount of money for Cory and I to go see him live at FENWAY Park in Boston. And you know what? It was worth every penny. Once again, he played some of the most iconic songs of our lifetime starting with CAN'T BUY ME LOVE. Then a few songs later he played BLACKBIRD. I had seen him play BLACKBIRD at the two previous shows (1976 and 1990). As well as a half dozen Beatles songs. Like I said, it was worth every cent.

Someone asked on social media today "Why does he do this?" To which I answered. He does it for all the right reasons. Does he need the money? Hell no. Does he need the attention? Maybe, a little. But what he does need, more than anything, is that sincere satisfaction he obviously gets, by seeing and experiencing what his music still does for his fans. He's playing the songs of our lifetime. Not to mention, that he's still writing and recording new ones. Talent wise, he's the real deal.

Having said all of this, I think this might be the last tour.

One can only do much at his age. Paul was always my favorite Beatle (of course I loved them all as a group). There's never been anyone like them. Not before, or since. As a 4 piece band where they all sang lead vocals? Not the Stones, The Kinks, The Who, not even the damn Beach Boys had four lead singers. Four lead singers who sang on each of their albums.

And after seeing Paul three times. I am forever grateful for what he, and the other three did for my life. He is (to me), the greatest living artist/performer of our lifetime. That's my personal and honest opinion. And when he sang that last brilliant lyrical line, from the Beatles last song that they ever sang and recorded together, from their very last LP, ABBEY ROAD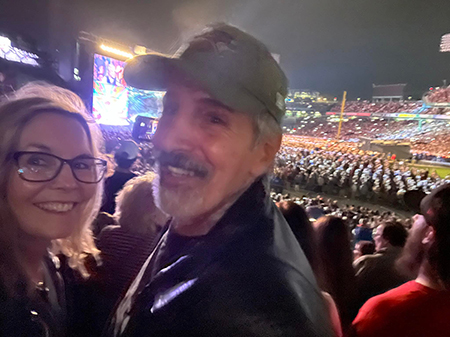 "And in the end, the love you take, is equal to the love, you make." Well, Sir Paul, if this was your last go around? You made one hell of a difference in millions of lives out there. Cory and I thank you for from the bottom of our hearts for everything you ever did. Goodnight sir.

The ART OF SURFING Exhibit at the Lane Memorial Library
on 2 Academy Ave, Hampton, NH.
The exhibit runs through the entire month of June, 2022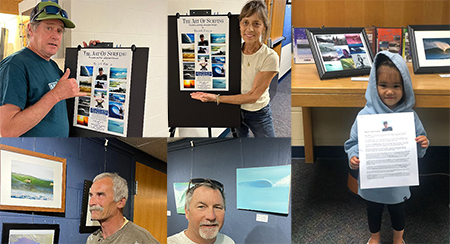 REVIEW by Stan Chew

The definition of a Renaissance Man (or Woman) is someone who's abilities span multiple disciplines, often related, and is competent in them all. After seeing Ralph Fatello's exhibit at the Lane Gallery in Hampton NH, it was all I could think of.

Ralph is a true and rare Renaissance Man.

The exhibit starts with a walk by Ralph's photography. The photos, all surf related, are truly world-class and I rarely use that term. What the on looker may not realize is how much time and energy goes into positioning for these photos. For me, the prime of the prime is the "Black Hole" photo of Plaice Cove. It is one of New Hampshire's best wave shots and would stop any surfer, from Hawaii to Australia to Portugal, dead in their tracks, it is that compelling. Prints are available of them all.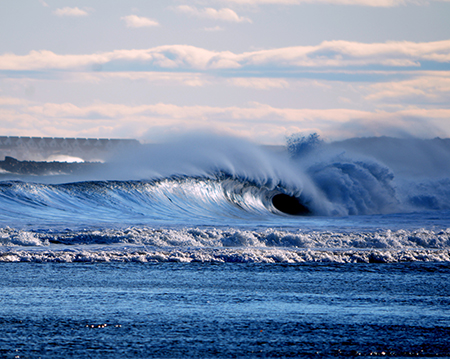 Then comes Ralph's art. Primarily acrylic work painted in a style Ralph calls "Amphetamine Piranha". Clearly, loose brush work dealing with the swift drying time of the medium…and Ralph nails it.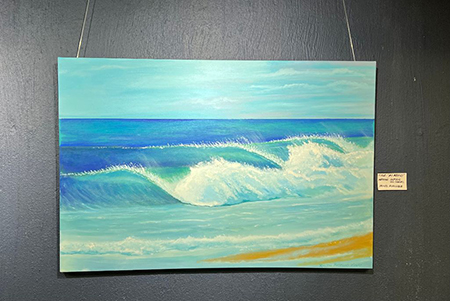 The surf scenes are wave focused and singularly Ralph's style…all artists strive for this. You'd recognize them anywhere.

The exhibit ends with a table display of Ralph's films. I may have this wrong but Ralph has released well over 15 full length films. Each film has a unique theme and vibe…these are not "edits" for the ADHD crowd lasting 2 minutes, they are unique snap shots of New Hampshire's surf culture, anchored by memorable swells that surfers muse for lifetimes. This accomplishment alone would be enough for most "artists". These films present insight.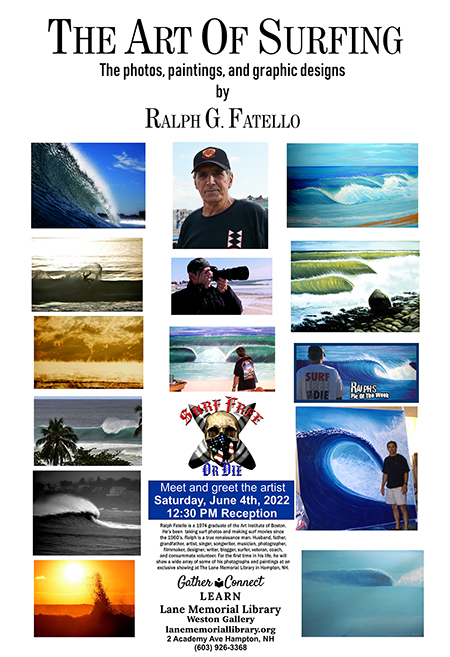 There is much more to say about Ralph Fatello…his music career, his deep love for his family, his commitment to the community of Hampton Beach, and his service to country, but this exhibit focused solely on his art which I applaud.
This is a must see exhibit and runs the length of June at the Lane Memorial Library, 2 Academy Ave, Hampton NH.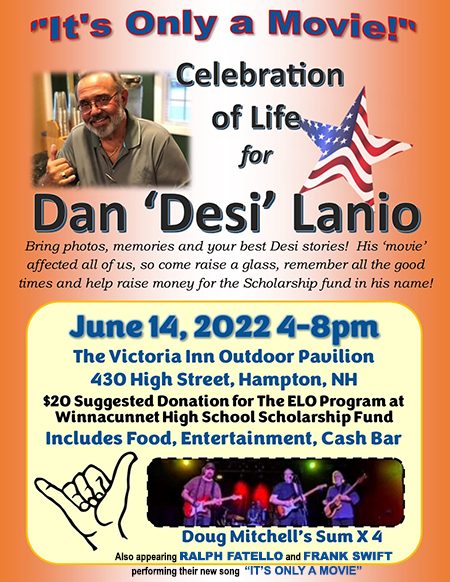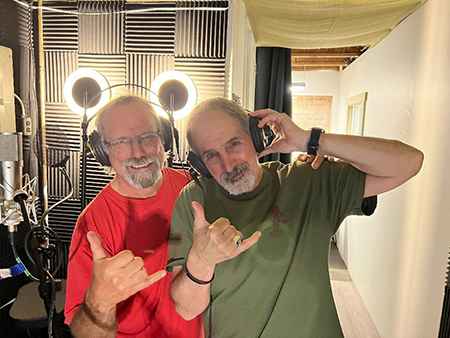 If you watched the video at the top of this page, that's the song I wrote and recorded. I'll be playing this song LIVE with Frank Swift on Tuesday (FLAG DAY) June 14th, 2022 at the Victoria Inn on High Street in Hampton.

Click on the image above to see a larger version of this poster.

"MACCA, SURF ART SHOWS, DESI, TIMMY, HEALS ALL WOUNDS."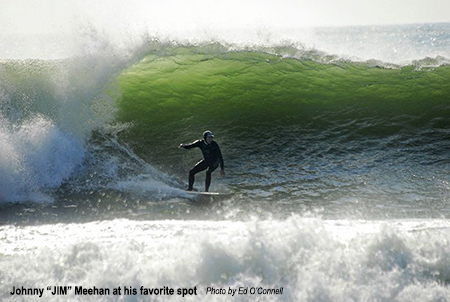 This is Johnny Meehan from one of those bitter cold winter swells. I loved the colors in this pic and it just screamed green to me. As always, Ed waited for the right moment to pull the trigger. And the result is this beautiful shot. Photo by Ed O'Connell
*Click the photo above to see a larger version of Ed's Pic.

NOW FOR SOME LOCAL AND NATIONAL NEWS
The Celtics and the Warriors are tied 2-2 in this back and forth NBA Finals. It seems like every series has been played out this way. One thing's for sure, I am not gonna predict the outcome or any of the scoring. Because it's pretty damn obvious I don't know shit about basketball. LET'S GO CELTICS!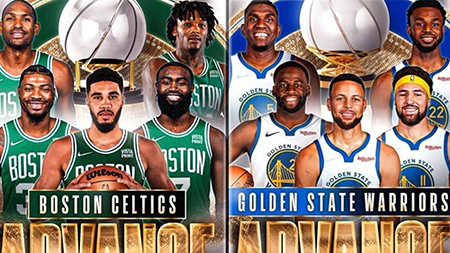 They play game 5 tomorrow night on the west coast. It's gonna be a battle. Come on Celtics you are a better all around team than these guys. Let's GO!

The family and friends of Timmy Sheridan donated $12,000 to SURFING WITH SMILES at CINNAMON RAINBOWS Today. It was so good to see all of the Sheridan family and friends today.
This is from CR's Instagram page: "3 years ago today our community lost a friend, local surfer and 'Surfing With Smiles' volunteer Tim Sheridan. Through the "Surfing with Timmy" gofundme page his family raised 12k for Surfing with Smiles. Today his family visited the shop and donated a check to Surfing with Smiles in Tim's name so he can continue to contribute. ♥️
Thanks to all of the friends and family who participated. We will see you Thursday June 30th 5pm to 7pm at North Beach for the first SWS event of the summer."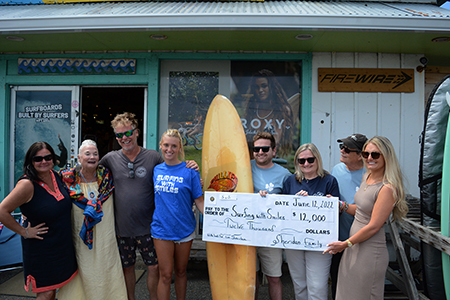 That's an incredible and generous donation. LOVE this!

Please Donate to this Timmy Sheridan GO FUND ME page.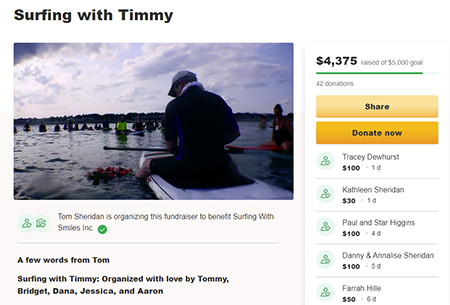 THE GO FUND ME PAGE in Memory Of TIM SHERIDAN
*Please click on the image above to read more and to make a donation to this GoFund Me page in memory of Timmy Sheridan.

Here's something that's completely stress free. The annual JIMMY DUNN HBCF. Woo hoo! Click on the ad to purchase tickets. Trust me, these tickets will be going fast.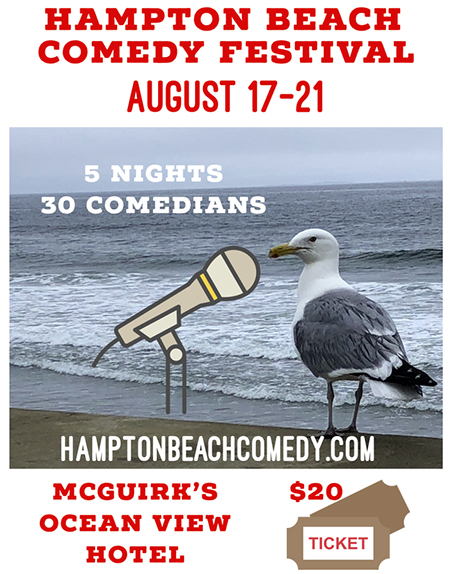 I agreed to do a photo/art/graphic design exhibit at the local Hampton LANE MEMORIAL Library this entire month of June. I'm calling it The Art Of Surfing. I've never had my own art/photo exhibit before. So if you're in the area drop by the WESTON GALLERY in Hampton, NH to see some of my work.

CLICK ON THE IMAGE BELOW TO SEE A LARGER VERSION.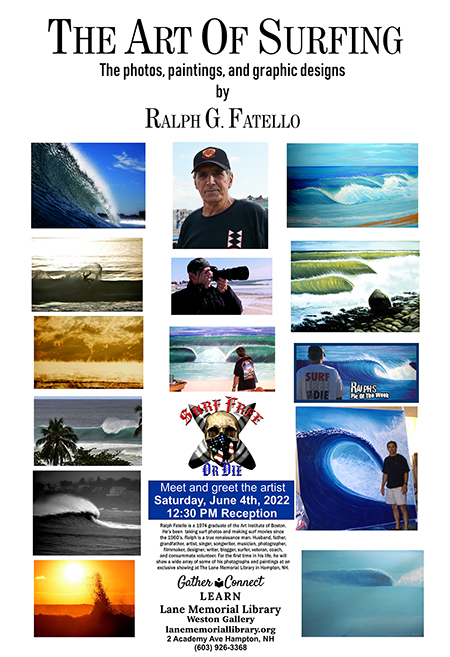 Dan Lanio Memorial Scholarship Fund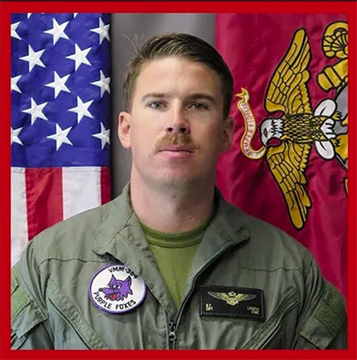 REST IN PEACE Capt Nicholas Losapio USMC killed in a MV-228 Osprey crash in Glamis CA. He was 31 years old and was from Exeter, NH. Losapio was one of 5 Marines killed last week in that crash. Please keep his family and friends in your thoughts and prayers. SEMPER FIDELIS Sir.

This news below really hurts the Hampton Community. On a personal note; my heart goes out to the family of Super Evan Austin. I truly hope and pray, that they find a cure for this disease. This is the second child and family, that I was aware of locally that this disease has affected a whole community.
DIPG has once again taken the life, of another beautiful child.
There needs to be a cure.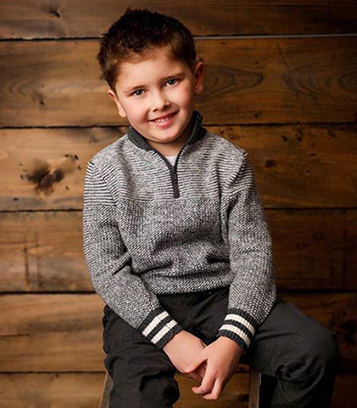 DIPG THE CURE STARTS NOW
It is with heavy hearts that the people at THE CURE STATS NOW announced the passing of DIPG warrior Evan Austin
Evan was a loving friend, an amazing brother and adored by his family. He loved Star Wars, baseball, and superheroes.
He was known to spread joy to everyone around him and will be missed by many.
Please help us send thoughts and prayers to the his family and our Southern New Hampshire Chapter.
To learn more about Evan and his journey visit https://thecurestartsnow.org/sup.../view-heroes/evan-austin/
KSM Photoshop of the Week
The Golf World is up in arms over the recent new LIV Golf Series. With those opposing claiming that the LIV is in bed with the Saudi Prince, and, the PGA has suspended Top Golfers who are playing in the controversial but highly paid Saudi tour. Well that's all Ole Khaliddy needed to hear. He somehow was able to meet up with Phil Mickleson and let him know that he was not happy about the choice of words Phil used on his Saudi peeps. After all, half of the 9-11 Hijackers were Saudis.
Damn KSM even cloned himself to make Phil feel the pressure. That's some Scary Saudi shit right there people.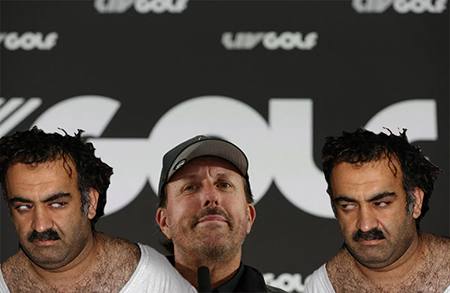 And so my friends,
please take advantage of this weekly photo shop of the mastermind who planned 9-11 and resulted in the deaths of 3,000 innocent civilians by KSM (Khalid Sheik Mohammed).
*Note to self -must pick up a case of Saudi Sardines at
Home Depot This Week.


REST IN PEACE William "Bill" Ritchie
June 23,1937-June 4th, 2022
Bill was the father of local surfers Gary and Billy Ritchie.
He was also an ex Hampton Police officer. Our most sincere
condolences to Gary and Billy and their extended families.

REST IN PEACE Karen Moore 1950-2022
Karen was the mother of local surfer Tyler Moore. I know that he was very close to his mother. Our most sincere condolences to Tyler and his family. May your mother rest in everlasting peace.

REST IN PEACE Ray Liotta 1954-2022
I always liked Ray Liotta. He was a good actor.

REST IN PEACE Dick Brewer Hawaiian Shaper

GREAT NEWS local surfer Mike Keefe actually got to surf this week. He told me he was out in the water for 3 hours! He's still going to need our thoughts and prayers in the next few months
when he starts treatments. So hang in there Mike!
More GREAT NEWS local Surfer/Musician Pete Kowalski also got to surf last week. And again, Pete is not out of the woods just yet, but these are all encouraging signs. What's my mantra boys? SURFING HEALS ALL WOUNDS!
And Please Keep local surfer Bill M. In your thoughts and prayers.
HAPPY FATHER'S DAY June 19th, 2022!
HAPPY BIRTHDAY Kevin "DOC" Grondin June 23rd, 2022

Please Support ALL The photographers who contribute to
Ralph's Pic Of The Week every
week for the last
18
years.
** BUY
a
HIGH RES Photo from any of the weeks on RPOTW.

Remember my friends... Surfing Heals All Wounds
.

Pray for Surf. Pray for Peace. Surf For Fun.


Ralph



(Above) Mary Melanson on a really nice looking right hander.
The 5 DAY SWELL June 8th-12th, 2022. Photo by RALPH
*Click on the photo above to see the whole gallery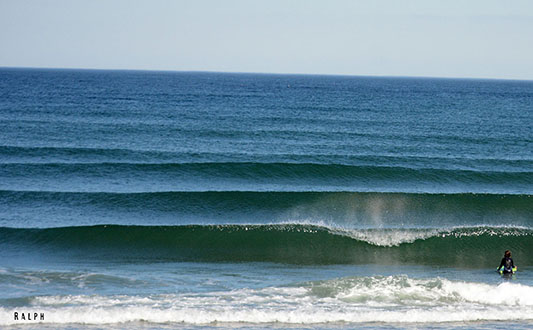 (Above) There were more waves being unridden than there were those
being ridden. The 5 DAY SWELL June 8th-12th, 2022. Photo by RALPH
*Click on the photo above to see the whole gallery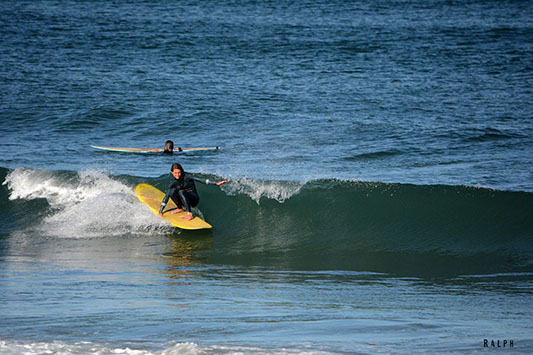 (Above) Mary styling on the inside. The 5 DAY SWELL June 8th-12th, 2022. Photo by RALPH *Click on the photo above to see the whole gallery


Today- DAY 3 of THE 5 DAY SWELL. June 10th, 2022.
Photos by Tony Berardini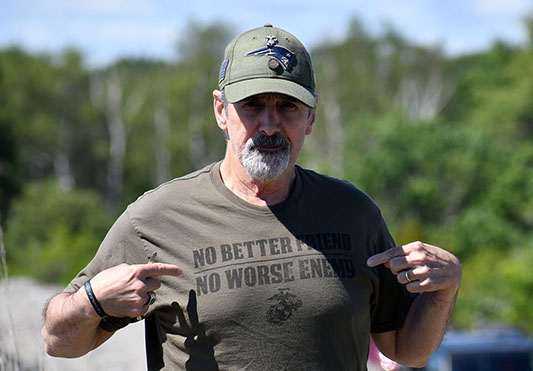 (Above) Why I believe this is me. TRUTH. Friday May 10th, 2022
Photo by Tony Berardini
*Click on the photo above to see the whole gallery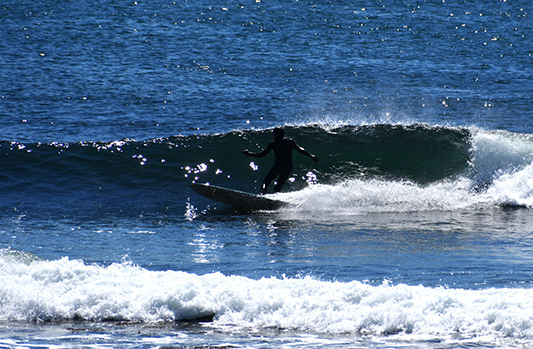 (Above) Johnny "JIM" Meehan styling. Friday May 10th, 2022
Photo by Tony Berardini
*Click on the photo above to see the whole gallery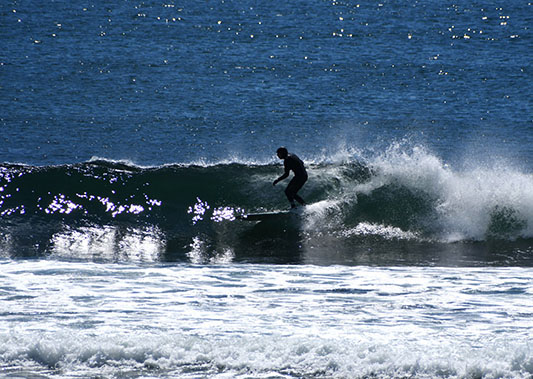 (Above) Johnny sure favors those rights out there. Friday May 10th, 2022
Photo by Tony Berardini
*Click on the photo above to see the whole gallery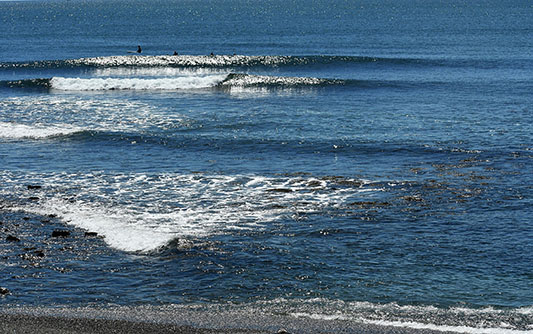 (Above) I remember seeing this set right before I paddled out.
Friday May 10th, 2022 Photo by Tony Berardini
*Click on the photo above to see the whole gallery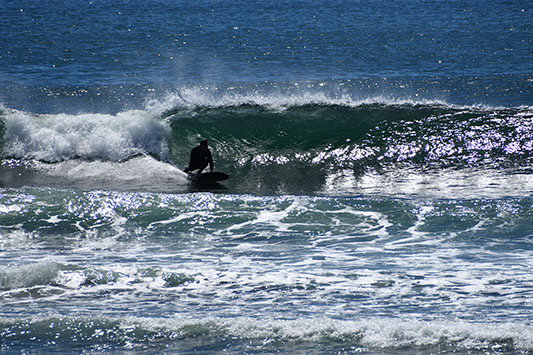 (Above) What's the old saying? "Every now and then, even the blind squirrel finds a nut." Ralph Fatello on a nice looking left. Friday May 10th, 2022
Photo by Tony Berardini
*Click on the photo above to see the whole gallery