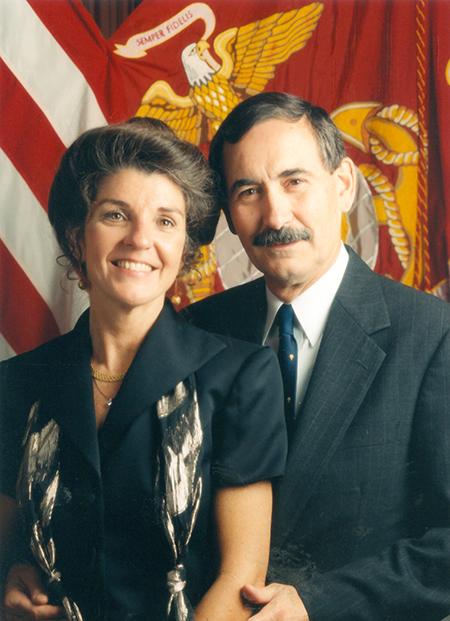 THE NATION HAS LOST ANOTHER TRUE PATRIOT.

But our family has lost a loving and caring step mother, a step-mother-in-law, our kid's Grammy, and our grand children's Gigi. JoEllen Bunton has gone home to her beloved husband Jerry. My wife's father, my father-in-law, and our kid's Grampy. She was only 72 years old. Cancer once again crosses the threshold of no return. Cancer knows no boundaries. No amount of money, fame, or success, can stop it's deadly grasp. It is a terrible disease that can strike anyone at any time. We all know someone who has lost a battle with it. Every single family I know has lost someone. It is relentless. Cancer.




My wife and my daughters with JoEllen/Grammy. They all loved each other.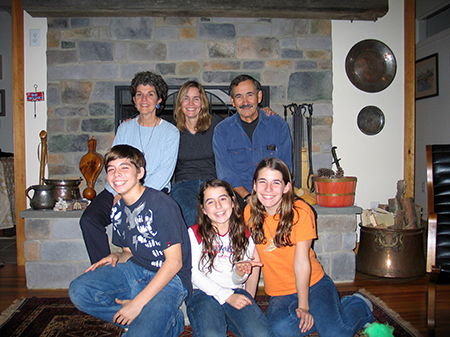 Looking at this last family photo with Grampy on Thanksgiving in 2004 in Virginia, it seems like yesterday. It's hard to believe he's been gone that long. And now, JoEllen.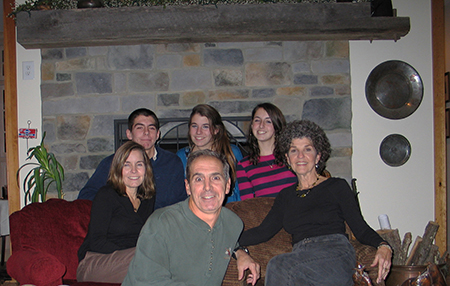 The following year was the first Thanksgiving without Grampy. It was a struggle for sure, but with the love and caring that we had for each other we were able to carry on the tradition. But it was really never the same. How could it be?




Long story short, we went down to VA every Thanksgiving right up until 2009. JoEllen eventually sold the farm in VA in 2010 and moved to Idaho.
She would come and visit us regularly for years. The photo above was taken in 2019. She was not only around for all of our kids births, but also our three grandkids as well.




She was a trooper. She joined me and Patch for a run in the woods.
And she never skipped a beat. She even got to see Patch point a couple of woodcock, and she saw her first ever porcupine that same day.




I stopped to take a photo of her at "The Tree Of Life". I love this old tree and I love to bring family and friends to see it. That's Patch in the foreground. I gave her my walking stick to use out there. She always had a nagging back problems and a sore knee or two. And my walking stick provided some minimal support. I won't ever pass that tree again, and not think of her.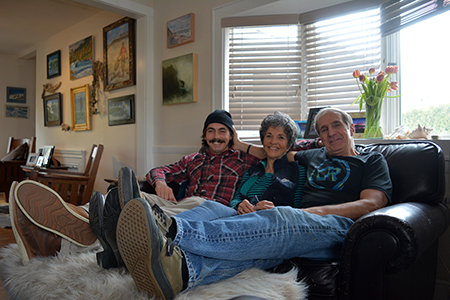 Max and I with Grammy. From that same last visit. Max grew a mustache in part because Grampy had one. I had one at one point in my life, but Max always liked his Grampy's mustache. There is a distinct resemblance.

JoEllen was so excited to come to Noelle and Pete's wedding.

In fact, she was going to come to the wedding shower too. But then the Pandemic hit, and she reluctantly canceled. Too bad, we would have had a wonderful and memorable family reunion if not for the whole COVID 19 pandemic. In hindsight, nobody at the wedding got COVID. But there was no way of knowing that at the time. It's just so sad and ironic that she didn't come because she was afraid of getting sick, but then her cancer came back less than six months later, and took her for good. Hindsight is 20/20.

Back in January of this year when I got COVID, she contacted me every single day to see how I was doing. Every single day. Same with Noelle, when she got COVID around the same time, Grammy contacted her every day. I'll never forget that for as long as I live. In fact, I saved all of her text messages.

But I think I will miss her most, when I tend to my garden.




She was the best gardener I knew. She gave me so many tips and pointers on gardening. I will miss our weekly text messages and videos that I would send to her concerning our gardens. She told Cory at the end, that "There's nothing I can tell Ralph about vegetable and fruit gardens. He knows more than I do about gardening now." I thought that was sweet. But the truth is, I will never know more than she did about gardening. Her last text to me, she called me "Farmer Ralph." That made me smile, and it made me sad.

I knew a few weeks ago, that this photo (below) would have a deeply profound affect on me in the future. And that day is here. Looking at this photo, I am reminded of this time and place when I took this photo. At my parent's home. My dad is wearing his ALLRIGHT Parking Sweatshirt. He was a (believe it or not) a security/parking attendant/guard at their parking lots around the city of Beverly. My mother no doubt cooked us all a big dinner. Jerry has his arms around my dad, my mom, and JoEllen.

And JoEllen? She looks like that young beautiful bride that she was in 1988. Hard as it is to believe, they are all gone now.




I like to think that they all met up again this past week. In a place where there is no pain. No suffering. No war. No hate. A place where there is only love and happiness. And of course, a place where my mother is preparing a huge Italian dinner for them all.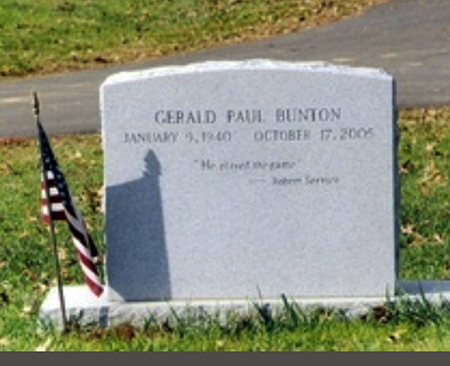 Her final resting place will be alongside her beloved husband Jerry.

Rest In Peace JoEllen. You will be missed for as long as we all still breathe the same air, that you exhaled on July 6th, 2021. Give Jerry and Eva and Gus a big hug and kiss from all of us still here. We Love You.
*Click on this image above to read JoEllen's Obituary.
"SURFING AND FAMILY HEALS ALL WOUNDS!"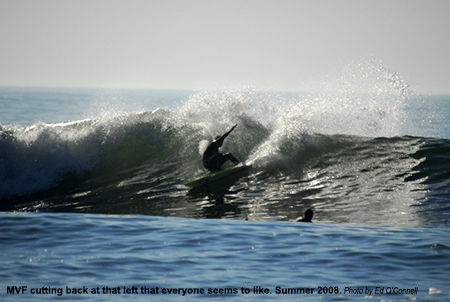 This week's Ed's corner is from July of 2008. This is Mackey V. I was actually in the water this session taking water shots with my old DV camcorder. Man we have come a long way from those days. Those cameras were the last time I used tape. I can still picture Ed standing on the beach shooting from one of his favorite perches. Photo by Ed O'Connell
*Click the photo above to see a larger version of Ed's Pic.

Now for Some Local and National News
You've heard the saying "When it rains it pours." Well, it is with a heavy heart that I have to report to you all that young 8yr old Nash Harrington Rogers lost his battle with DIPG. And he passed on the same day as my Mother-In-Law, July 6th, 2021. Some of you will remember that I did a Blog and a video about Nash back in April (see link below).

http://ralphspic.com/newsletter%20April%204,%202021.html

And while the prognosis was grim back then, it was still a shock to learn of his passing. I know that his parents Matt and Val along with his sisters along with literally thousands of supporters gave Nash the best life they could, with the time they had left with him.

And although the battle has ended for Nash, the war continues against the fight to beat DIPG.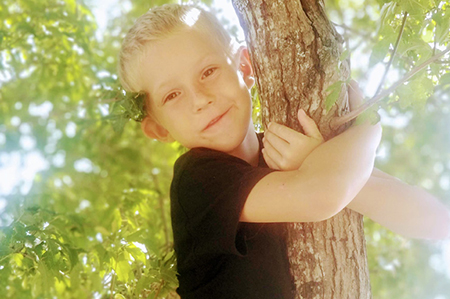 Remember this face when you read or hear about DIPG.
Here's a link that you can click on to learn more about Nash
and this terrible disease.
https://TeamNashNH.org
Rest In Peace Nash Rogers.

OK it's that time of year again!


This is a great opportunity to showcase local and national surf artists. If you know of any surf artists please let them know about this annual Surf Art Blog.

And speaking of Surf Art. My longtime Surf Artist/Surfer/Musician brother Stan Chew has a surf art Exhibit coming up at the end of August at the Robert Lincoln Levy Gallery in Portsmouth.

I love his work and I can't wait to attend.




Surf Art For Surfers and Lovers Of Surf.

This just in from JIMMY DUNN (SEE BELOW)

This is a photo of Jimmy with Brad Keselowski's 2012 Sprint
Cup trophy. "I went to his garage in NC this week to film this…
To promote this week's NHMS race in Loudon."
Click on the pic below for a hilarious video of Jimmy cooking
his "Bugs" with Brad. It's pretty damn funny.


This had me literally laughing out loud at a time when I really needed it. Click on the pic of Jimmy to see the video.
KSM Photoshop of the Week
OK so Hurricane Elsa wasn't exactly what we (surfers) had hoped it would be. But leave it to Ole Khaliddy to get all mixed up when he heard that ELSA was coming. The tired old Terrorist thought that Elsa from Disney's FROZEN was coming. Stupid ass that he is. Hell he even had the guy who does these weekly Memes do one of him, Elsa, and Olaf. Wait, that's me! Never mind. Enjoy your weekly KSM meme.




And so my friends, please take advantage of this weekly photo shop of the mastermind who planned 9-11 and resulted in the deaths of 3,000 innocent civilians by KSM (Khalid Sheik Mohammed).

*Note to self -must pick up a case of FROZEN POPSICLES
at Home Depot this week.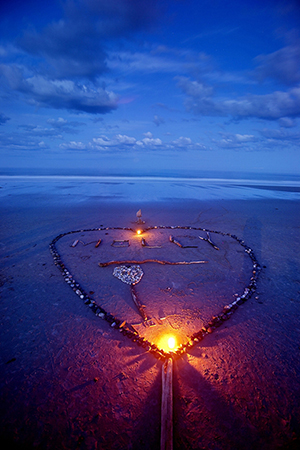 Remembering Little Miss Molly Rowlee on July 12th, 2021.
12 years to the day she passed away on July 12th, 2009.
Photo by Brian Nevins

HAPPY BIRTHDAY John Rastl July 12th, 2021!
REST IN PEACE JoEllen Bunton 72, July 6th, 2021
REST IN PEACE Nash Rogers 8yrs old, July 6th, 2021.
HAPPY BIRTHDAY Tree Todd Davidson July 4th, 2021!
HAPPY BIRTHDAY Eli Ciarmataro July 4th, 2021!
PLEASE Keep 90 yr old Chuck Dreyer (Kim Grondin's dad)
in your thoughts and prayers.
PLEASE Keep JoEllen Bunton in your thoughts and prayers too as she transitions to the other side to be with Jerry (above) and my two late parents Eva and Gus.
PLEASE Keep longtime NH Surfer Greg Smith in your Prayers.
PLEASE Keep local Surfer/Musician Pete Kowalski in your thoughts and prayers throughout the year.

PLEASE SUPPORT THE DIPG AWARNESS TEAM!

Please Support ALL The photographers who contribute to
Ralph's Pic Of The Week every week for the last 16 years.
** BUY a HIGH RES Photo from any of the weeks on RPOTW.

Remember my friends... Surfing Heals All Wounds.
Pray for Surf. Pray for Peace. Surf For Fun.

Ralph






Yesterday- Don "BRUZ" Bowden Surfing On My Harbour Rapier In 1968 At Nahant Beach, In Mass.
(Below) This is another classic Gus Fatello photo. My dad had to have gotten pretty close to the water's edge to get this pic. It was 50 years ago this summer that Bruz, Jeff Crawford, and myself went north to Nova Scotia for our very first trip there. 1971. Fifty years ago this summer. Photo by Gus Fatello

*Click on the pic to see a larger version.



I kept a daily Blog on my CATCH A WAVE FOR MOLLY surf campaign, when I surfed every single day for 365 consecutive days. Click on the Banner above to read entries of my daily journey. There's some really interesting and true experiences
that happened during that year. Some of which are to this day, unexplainable. Some are just mind blowing. But all true.

I started on July 26th, 2010 and ended on July 26th, 2011.

Some rainy Sunday, pour yourself a cup and go through the journal. Pay close attention to the month of May in 2011. Read that month and let me know what you think of that. Be forewarned it will change you forever.