While editing my last video (FIRST SWELLS) I couldn't help but notice that one of the surfers in my movie was a surfer that I had nicknamed back in the late 80's . When you've been documenting the surf as long as I have, you tend to pick up on certain styles and mannerisms of the local surf scene.

I was pretty damn sure that surfer in my video was none other than
Erik "ZIPPY" LaRochelle. That's him above from the FIRST SWELLS edit.

I gave him that nickname because when he was a little grom, he would hang around with another surfer who I also had nicknamed back in the day.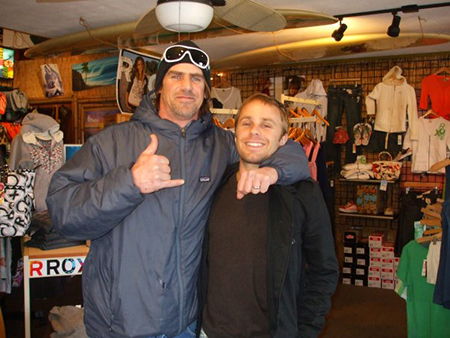 Mike "ZAPPY" Paugh and Erik "Zippy" LaRochelle.

I also named "ZAPSTIX" for ZAPPY's shop and surfboard company.

But those are stories for another day.

This TRUE story I'm about to share with you, is all about me and ZIPPY.

I remember it well. A beautiful Spring day around 30 years ago. At the Wall at Hampton's North Beach. I had just pulled up to check the surf and was beyond stoked at what was there to greet me. A perfect 3-5' well groomed swell was just hitting the jetties from mid tide. It was getting close to the right time. The waves were peeling off of 10th Street like a well oiled machine. Sunlit faces, just winding and grinding their way onto the sandbars. And the best part? There was hardly anyone out. It was almost too good to be true. I had cleared the deck of all work related responsibilities, and couldn't wait to paddle out.

I had the rear door open on my IZUSU TROOPER, and was proceeding to wax my board when I heard a voice call my name.

"Ralph! Ralph! Oh man, thank god you're here. I need your help!"

I looked up to see young Zippy running towards me all out of breath. My first thoughts were he got into a beef with someone, or he was actually hurt. "What's the problem?" I asked.

" I ran out of gas up the street and I need someone to drive me to a gas station so I can get some gas and go surfing." He said with a look of embarrassment and horror .

"You did what? You ran out of gas? On a perfect 5' day? You ran out of gas? Who the hell runs out of gas?" By now other surfers in close proximity, could hear me yelling.

"I know, I'm sorry Ralph. Please help me." He smiled as he pleaded.

"What the hell Zippy?" I said as I looked at another set peeling off the Jetty. Ralph's Rights were starting to work. "Goddammit Zippy!" I yelled.

"Please…help me." Zippy said in a hushed voice.

I looked up and down the Wall to see if there were any other surfers who Zippy might know. The surfers present wanted nothing to do with this Grom's snafu of a problem. It was all on me. Damn.

And just when I was about to tell him to "Bug off" and to find someone else I looked in the back of my vehicle, and saw a scenario unfold in front of my active imagination.

There in the back of my vehicle was Gunny's empty dog crate.

"Gunny" was my German Shorthair Pointer. I had been training Gunny for the last 10 months. The Crate is his home. As most dog owners will tell you, the Crate is their sanctuary. Crate training.

Crate training is essential when traveling with a dog, and at home.

I looked at Zippy and said, "I'll give you a ride to the gas station on one condition, and one condition only."

Zippy looked at me and said "What's that?"

I looked into his eyes as I opened the back door, and pointed at Gunny's crate, "You have to ride in the dog crate."

"WHAT??? I'm not riding in a cage!" he yelled.

"A cage? You dumbass. It's a crate! And it's where my dog Gunny, (who by the way, outranks you), rides. That crate is a place of honor."

"No way. I'm not riding in a dog cage." He said defiantly. I laughed.

"Fine. Have it your way. Those are my conditions. You want me to leave perfect surf, to give you a ride to a gas station, so you can get your vehicle to go surfing? These are my conditions. Take it or leave it."

At this point, out between several parked vehicles, walks my friend Johnny Meehan. He literally appeared out of nowhere. Johnny came walking up with a smile on his face. He's obviously heard the commotion and the conversation between me and Zippy. He walks up to where I'm standing at the back of my vehicle, with the hatch open. Zippy is standing there with his arms crossed. We both turn to look at Johnny. He's holding a 10 dollar bill in his hand.

"I'll give you 10 bucks if you can get him into that dog crate."

Zippy is horrified. "What? No!! I'm not doing this!" He yells.

I opened the dog crate and bark out the command "KENNEL!"

Zippy is standing there looking at me. "What the hell does that mean?"

"KENNEL!" I yell again. "It means you jump up and get in the crate."

"What the hell, this is ridiculous?" He says as he looks at Johnny who is now smiling while waving the 10 dollar bill. We all started to laugh.

"KENNEL!" I yell again. Zippy looks at me, and back at Johnny, and realizes it's do or die time.

"I can't believe this is happening" he says.

"You can't believe it? How about me? I'm all ready to go surfing when some 16yr old grom wants me to stop what I'm doing, to drive him to a gas station, and then back to his vehicle to get gas. You shouldn't have run out of gas on a perfect surf day. That's poor planning on your part!"

"KENNEL!" I yell again trying to control my laughter.

"This is the last time. Make up your mind, or I'm going surfing."

Reluctantly, Zippy crawled up and into Gunny's crate. He has to bend over to fit in the crate. "It smells like a dog in here." He yells. We all laughed out loud.

"Well it should, Gunny is a dog." I answer as I lock him in. I turn to Johnny and take the $10 and stuff it into my pocket. "Thanks for the motivation Johnny."

He laughed as I jumped into the driver's seat and started to back up. I rolled the window down, and asked Johnny. "Have you looked anywhere else this morning?" Johnny's eyes light up. He knows where I'm going with this.

"No, but it could be breaking up north." He says smiling.

I laugh and say "Well maybe me and my new dog "Zippy" will have to check it out then." Johnny starts laughing, as I proceed to drive north.

"Where are you going Ralph?" Zippy yelled from the dog crate.

"I'm going to check a few other spots before I take you to the gas station."

"NOOOO! Come on Ralph! WHAT THE HELL???" He screamed.

Truth be told, we were both laughing out loud. I mean, this was funny.

I then proceeded to drive him to several of the other surf spots. And each time I pulled up to check the surf, I casually mentioned that I'm training a new puppy to the surfers.

"Hey check out my new pup Zippy." The surfers would look in the back at Zippy in the crate and just crack up. At one point I drove him to Kevin Grondin's house to show Kevin my new pup. Kevin ran into the house and grabbed his camera. He snapped off a bunch of pics of Zippy in the crate. I have never seen them, but they do exist.

After what I thought was enough grom punishment (the whole thing lasted 15 minutes), I drove Zippy to my house to get a gas container, and then to the gas station and got him back on the road. And yes, he sat up front in the passenger seat. The whole ordeal from start to finish may have taken a half hour. I may have missed some waves, but I gained a classic surf story that has been shared around the world. It's true. Zippy himself told this story in many of the pubs in Australia he frequented when he moved there. Don't ask me why he'd share that story. He thought the story was hilarious. Why? Because it is.

It was all in good fun. We (Zippy and I) laugh about this story to this very day. He's a good guy and a good surfer. He recently moved back up here with his wife and child, and he's still a really good surfer. Otherwise I wouldn't have taken any pics or videos of him.

Though, if I remember correctly, I did have to clean that crate out after Zippy rode in it. I didn't want Gunny to have to deal with any of Zippy's scent. After all, Zippy was beneath Gunny in terms of rank. And I do mean "rank."

*Footnote: The $10 bill that Johnny gave me? Yeah, I put it towards the gas
for Zippy's vehicle.

So what's the moral of this story? Simple:

DON'T RUN OUT OF GAS, ON A DAY WHEN THE SURF IS PERFECT.
BUT IF YOU DO? DON'T ASK ME FOR A RIDE, UNLESS YOU WANT TO
END UP IN ONE OF MY SHORT STORIES.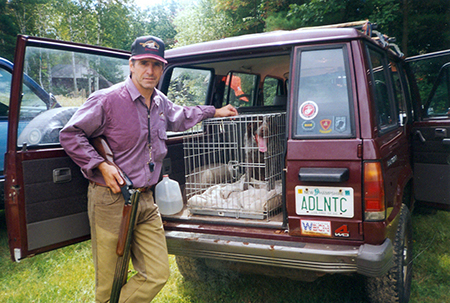 Me and Gunny, and the crate that Zippy rode in during this story.

"LOVE, LAUGHTER, and A FULL TANK OF GAS HEALS ALL WOUNDS!"


This week's Ed's corner is from January 28th, 2008. This is me during my MOLLY Campaign. Ironically, the only ones out surfing this morning were all photographers. Me and Brian Nevins. It was classic. Photo by Ed O'Connell
*Click the photo above to see a larger version of Ed's Pic.

Now for Some Local and National News

Last week I wrote about Tom Brady is heading for his 10th Super Bowl appearance. I'm not going to waste any more of your time praising TB12, suffice it to say, I hope he wins. I want him to take home his 7th ring. He gave us 20 years of the most incredible run the NFL has ever seen. As a fan of this man, I feel we owe him the support he has earned. And make no mistake about it. He's earned it. GO BUCS!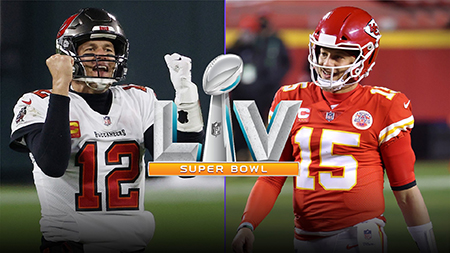 Tom Brady will be the oldest player to ever play in a Super Bowl and Patrick Mahomes will be the youngest. You can't make this shit up. It's a classic showdown of historical proportions.
Five weeks ago I posted about Sam George and his new venture. If you like great writing with wit, humor, and an incredible legitimate insight to everything that is surfing, you will LOVE
Sam George's new venture. His latest story is a instant classic.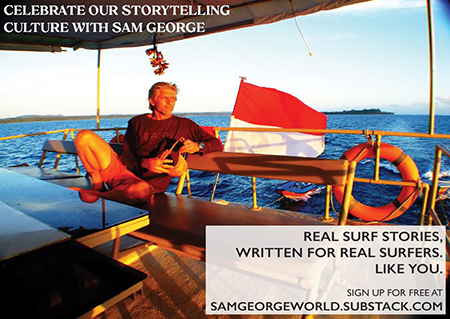 *CLICK ON THE IMAGE ABOVE START READING TODAY*

*I urge you all to sign up to get these important and entertaining stories of our world. Besides, it's FREE. Trust me it's worth it.

2021 RALPH'S PIC CALENDARS SOLD OUT!
I'm waiting for more orders before I make another run.
If you ordered one just hang in there.

RALPH'S PIC OF THE WEEK is 2021 CALENDARS
It's all local surf and surfers. If you're interested in getting one send me an email to: ralph@adlantic.com

I'm asking $20 per Calendar.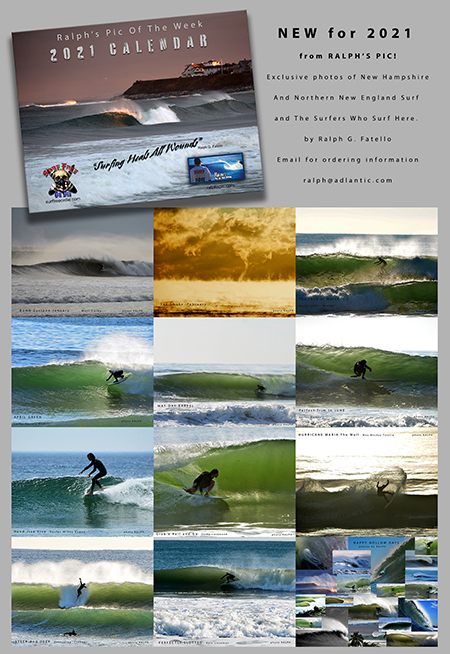 Who doesn't want a local New England Surf Calendar? I shot all the photos. Yes they are from The BLOG.




Beatles animator Ron Campbell passed away last week at the age of 81. he did the animation for YELLOW SUBMARINE as well as the the Saturday mornings BEATLES CARTOONS.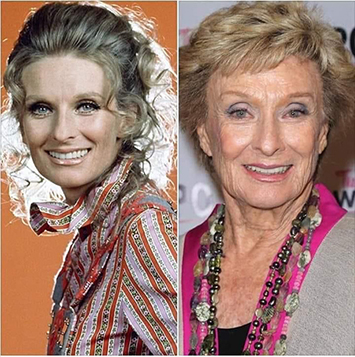 Cloris Leachman also passed away last week. She was 94.

Still waiting for your COVID-19 Vaccine? Not this piece of shit.
That's right. OJ Simpson got his vaccine last week. That's before teachers, and others who are WAY MORE Deserving of a vaccine than a double murderer. This is not a Photoshop. This is the actual photo of Orenthal "OJ" Simpson getting a vaccine before you. How lovely.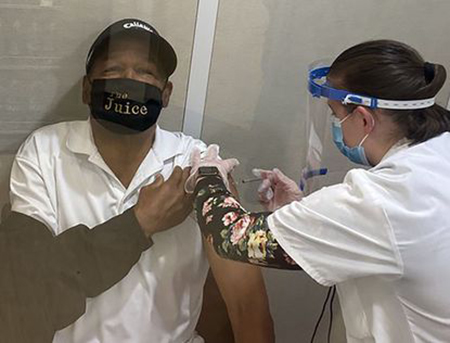 Maybe he couldn't risk getting COVID while searching for the killer/killers of his ex-wife Nicole and her friend Ron Goldman. He's been hot on the trail of the killers since 1994, and he's not gonna give up until he finds them.

KSM Photoshop of the Week
If OJ getting the vaccine before you wasn't insulting enough, I just heard that Khalid Sheik Mohammed is slated to get a vaccine in GITMO. This is NOT a joke. This is spreading around the Internet like a new virus. First OJ and now KSM? This ain't right people.
Not sure who's setting these priorities but these two? There should be hundreds of thousands of Americans who should get the vaccine before these two clowns. COME ON MAN!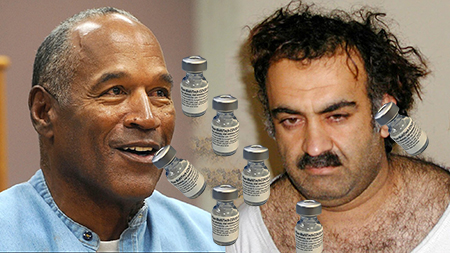 And so my friends, please take advantage of this weekly photo shop of the mastermind who planned 9-11 and resulted in the deaths of 3,000 innocent civilians by KSM (Khalid Sheik Mohammed).

*Note to self -must pick up a case of Expired Vaccine shots at Home Depot this week.

REST IN PEACE John (Big Brother to Stan Chew).
HAPPY BIRTHDAY Kody Grondin January 25th, 2021!
HAPPY 50th Birthday to my Niece Kelly January 28th, 2021!
PLEASE KEEP Jay McCarthy in your thoughts prayers as he heads into Surgery on Tuesday February 2nd, 2021 for a quadruple bypass. You Got This Jay!
PLEASE Keep 90 yr old Chuck Dreyer (Kim Grondin's dad)
in your thoughts and prayers as he recovers from surgery.
PLEASE Keep longtime NH Surfer Greg Smith in your Prayers.
PLEASE Keep local Surfer/Musician Pete Kowalski in your thoughts and prayers throughout the year.

Please Support ALL The photographers who contribute to
Ralph's Pic Of The Week every week for the last 16 years.
** BUY a HIGH RES Photo from any of the weeks on RPOTW.

Remember my friends... Surfing Heals All Wounds.
Pray for Surf. Pray for Peace. Surf For Fun.

Ralph