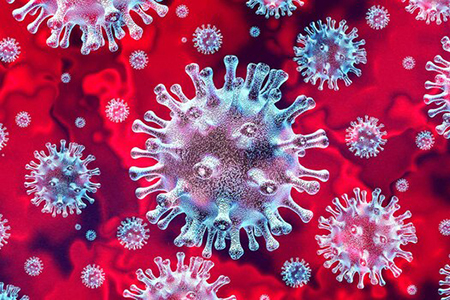 This will be the LAST time the Blog will be late. Yes the lingering affects of COVID-19 is still the culprit. But 3 weeks is enough. I'm sick of being sick.
However, I have turned a corner and truly believe the worse is now behind me. I can deal with the after affects. But enough is enough. I've got too much to do to waste any more time with this thing. I'm well past my quarantine period. In fact I went an extra 5 days. So as of today Monday January 25th, 2021. I'm no longer contagious or incapable of doing what I need to do.

The BLOG will be on time next week. Unless the Rona has something else up her sleeve. I've been busy this week working on the video I shot when I contracted COVID. If you somehow missed it, it's at the top of the BLOG.
She clocks in right around 39 minutes. And as always, I make no excuses for the length of my movies. I make surf movies not surf commercials.

And I used KING'S X for the entire soundtrack. Yes I love that band.

I've said this before but it needs repeating. My top 3 favorite bands of all time is in this order. The BEATLES, HENDRIX, and KING'S X. Enough said. Anyway the video has it all from January 2nd, 5th, and 6th. It's all there. The gore and the glory. In fact, I used more wipe outs in this edit than I have in my last 10 edits. After all eating shit is all part of surfing.


I watched every single second of the historical inauguration of President Biden. And I have to say, I felt a deep sense of pride and relief. I even got out of bed to stand up and salute during the anthem, and the pledge. (Military veterans are allowed to salute during both).
There's no denying the talent of this woman. Lady Gaga has a set of pipes on her. Her rendition of the anthem was both powerful and moving.


The ceremony, the speeches, the whole pomp and circumstance, gave me hope. That's hope-not hate. It's time for healing. If you REALLY listened to President Biden's words today, you should feel as I do. STOP THE HATE.
There's NO TIME FOR HATE. You Haters all know who you are. I'm talking about both sides of the proverbial political aisle. The ONLY way we survive as a country is to STOP HATING. LOVE IS MORE POWERFUL THAN HATE.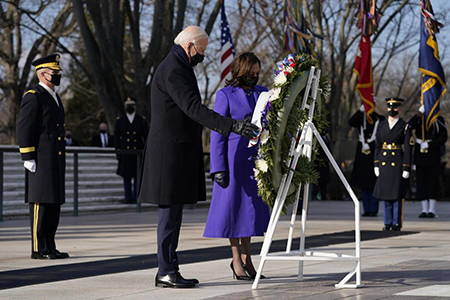 LOVE AND RESPECT.
If you have neither in your heart, you will only drag us all down.
I love this country, and I want her to succeed.

Godspeed Mr President. Godspeed.




Hard to believe that two weeks prior to this very day, this was the scene of one of the darkest days in our nation's history.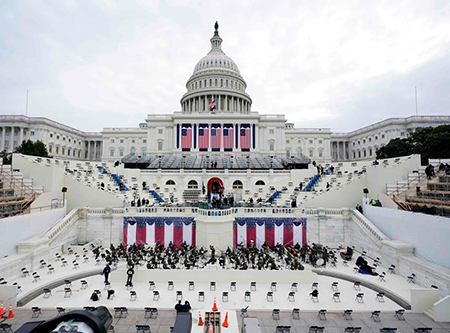 The fact that this inauguration went off without a single incident was the bright light of hope. Let's all go forward together with HEALING and HOPE.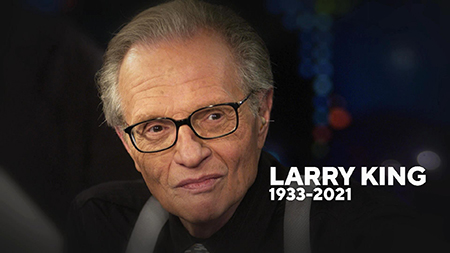 Rest In Peace Larry King. A classic individual who interviewed everyone from Prince to many of the US presidents.


Rest in Peace Hank Aaron. This painting is by Hannah Vokey. I wrote to her when I heard of his passing because I was aware of her painting of Hank.




Local Ice Fishing Expedition. I have been invited to come and hang out with
this crew when I'm feeling better. Lenny Nichol's nice Large Mouth Bass.
"LOVE, FORGIVENESS, and ICE FISHING HEALS ALL WOUNDS!"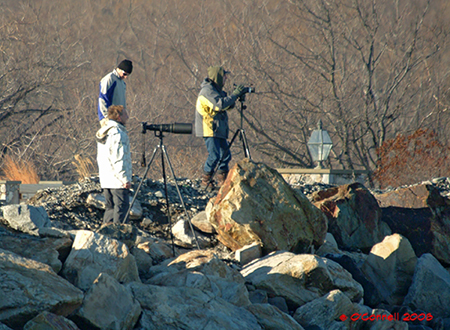 This week's Ed's corner is from January 28th, 2008. The people in this shot are from left to right: Jon Gozzo, John Carden, and yours truly. Ironically, Ed took this pic from his perch at Ed's Corner. Photo by Ed O'Connell
*Click the photo above to see a larger version of Ed's Pic.

Now for Some Local and National News

Tom Brady is headed for his 10th Super Bowl appearance.
Last week I wrote about Brady heading into the NFC Championship game after defeating Drew Brees and the Saints. Yesterday he beat Aaron Rodgers and the Green Bay Packers 31-26 in GREEN BAY! Truly amazing.
Tom Brady will be the oldest player to ever play in a Super Bowl.


He's not called the GOAT for nothing. Ain't nobody better.

If he goes onto win his 7th Super Bowl he will have beaten Drew Brees, Aaron Rodgers, and Patrick Mahomes.
That's no easy path. But nothing comes easy with greatness.

One thing's for sure there are a few million more fans just like me who will be rooting for TB 12 and his pal GRONK as they take on the Chiefs in Super Bowl 55. It won't be easy, but we're talking about Tom Brady.TB12. GO BUCS! GO TOMMY!




Things didn't end well for Buffalo last night. Josh Allen ran into a beehive in KC. He had a great season but the buck stops here. Do I feel bad for Buffalo? Yes. It's been a long time since they got this far in the post season. However, they are far better off than we (Patriots) are. They'll be back next year and the AFC East will be theirs for the taking. Because we got nothing. Nothing.
Four weeks ago I posted about Sam George and his new venture. If you like great writing with wit, humor, and an incredible legitimate insight to everything that is surfing, you will LOVE
Sam George's new venture.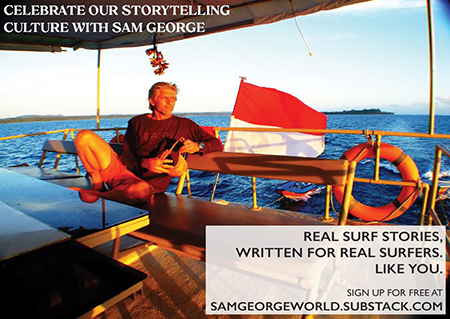 *CLICK ON THE IMAGE ABOVE START READING TODAY*

*I urge you all to sign up to get these important and entertaining stories of our world. Besides, it's FREE. Trust me it's worth it.

2021 RALPH'S PIC CALENDARS SOLD OUT!
I'm waiting for more orders before I make another run.
If you ordered one just hang in there.

RALPH'S PIC OF THE WEEK is 2021 CALENDARS
It's all local surf and surfers. If you're interested in getting one send me an email to: ralph@adlantic.com

I'm asking $20 per Calendar.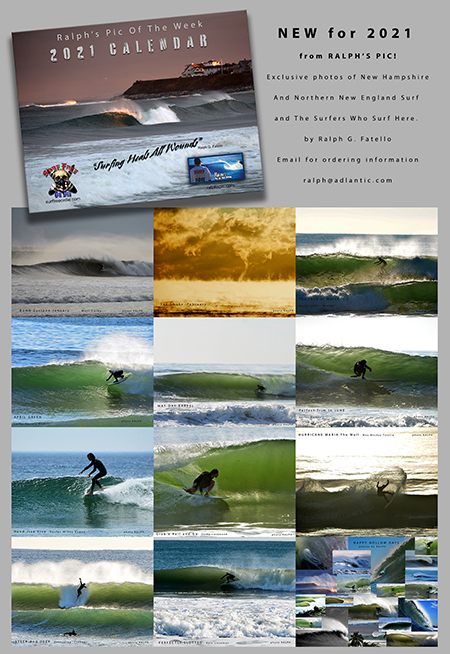 Who doesn't want a local New England Surf Calendar? I shot all the photos. Yes they are from The BLOG.

KSM Photoshop of the Week
I don't know about you guys but this whole Bernie meme thing has gotten out of control. And then I thought, oh why the hell not? If ya can't beat 'em ya might as well join 'em. KSM and Bernie.




And so my friends, please take advantage of this weekly photo shop of the mastermind who planned 9-11 and resulted in the deaths of 3,000 innocent civilians by KSM (Khalid Sheik Mohammed).

*Note to self -must pick up a case of Big Ass Brown Mittens at Home Depot this week.

REST IN PEACE Phil Spector WALL OF SOUND 81 years old complications due to COVID.
REST IN PEACE John (Big Brother to Stan Chew).
REST IN PEACE Larry King.
REST IN PEACE Hank Aaron.
HAPPY BIRTHDAY Kody Grondin January 25th, 2021!
HAPPY 50th Birthday to my Niece Kelly January 28th, 2021!
PLEASE Keep 90 yr old Chuck Dreyer (Kim Grondin's dad)
in your thoughts and prayers he had surgery on 1-18-21.
PLEASE Keep longtime NH Surfer Greg Smith in your Prayers.
PLEASE Keep local Surfer/Musician Pete Kowalski in your thoughts and prayers this Holiday season.

Please Support ALL The photographers who contribute to
Ralph's Pic Of The Week every week for the last 16 years.
** BUY a HIGH RES Photo from any of the weeks on RPOTW.

Remember my friends... Surfing Heals All Wounds.
Pray for Surf. Pray for Peace. Surf For Fun.

Ralph