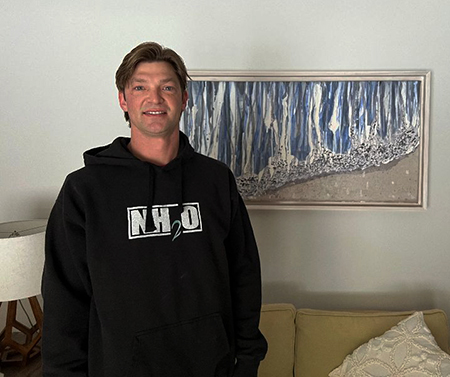 This is Ryan Jackson. He's the man and creative talent behind NH2O. Those of you who know Ryan from the surf scene might not make that connection. You might just know him as that really good regular foot who surfs here in NH. Well, he's that guy for sure, but there's more to Ryan than that guy you see getting barreled in those sandbars of Mass to punting AIRS here on our seacoast. Ryan Jackson is 40 years old. He's been surfing for 28 years. He moved to NH in 2007. He and his wife Sarah have three children.

OK, that's the basic background of the man behind NH2O. The rest of his story is a bit more complex and creative than what I just wrote here.

I wrote about the cool guerrilla marketing campaign of his new business last summer. In early June of 2021 the strangest things started to happen. Out of the blue, NH2O bling and gear started to mysteriously show up in my driveway. And not just my driveway, but several other notable local surfers. The who's who of NH surfing started to get tee shirts, hats, stickers, and other stuff. At the time we all thought it was clever and cool. I mean the name NH20? Come on, that's clever and cool. And we really got a kick out of trying to guess who was behind this marketing campaign. I really got a kick out of it.

And being a graphic designer myself, I loved the logo.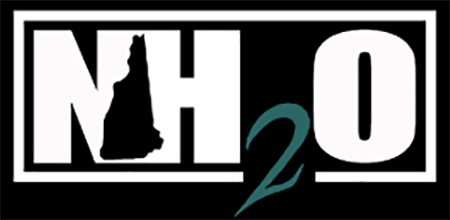 But for weeks nobody but a select few knew who was behind this cool ad campaign. Finally after too much pressure, the truth came out. It was Ryan Jackson. We all laughed and welcomed Ryan's cool product line with open arms. He not only makes cool tee shirts and other related clothing but he sells his art as well. And it's his art that really makes Ryan stand out.




His epoxy pieces are some the coolest pieces of art that you'll ever see.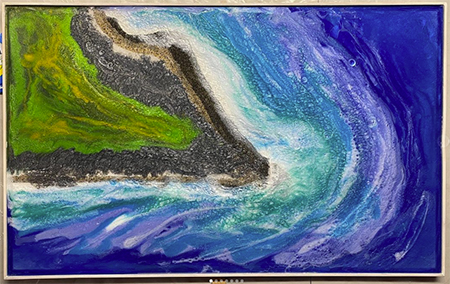 Ryan is hands down one of the most unique artist's I have ever met. And those who know me well, know that I have met my fair share of artists from all over this country, who have worked in virtually every medium. Every medium that is, until I first saw his epoxy pieces of art. When I first saw one of his pieces of our NH seacoast line, I immediately thought, "this is a drone view." And when we met last week he shook his head and basically agreed. They are so unique to see and to feel. Because it is all created by him pouring epoxy down onto a custom frame. That's moving liquid epoxy.

And get this. He only has mere minutes/seconds to make it work.

Otherwise the epoxy hardens,and the piece is done. Think about that. All my artist friends would be impressed with his work. You can see each piece he has in his studio on his website. Just click on any of these images and it will take you directly to his website.
I first met Ryan in 2007 here at The WALL in Hampton, NH.I had been out surfing well past dark and thought I'm the last guy in the water and as I walked back up to my vehicle I heard someone behind me. It was Ryan. We both laughed and started up a conversation. Ryan is a multimedia artist. He's got earned degrees from his time in college and is currently an Art Teacher. He started the whole NH2O project during COVID. Say what you want about that pandemic, but there were some good things that came out of it.

NH2O is one of them. And when I asked him about the marketing campaign? His words: "I just wanted people to feel good again. I wanted to give back to this community." He genuinely feels connected to the NH seacoast. In fact he told me "NH is the longest place I have ever lived in my life." I nodded in agreement. So many of us who were not born in the Granite State have settled down and made it our home. For me in was 1971. For Ryan it was 2007. And as far as I can tell, neither one of us have any plans to go anywhere else in the near future. We've dug in for the long haul. NH2O baby.

You should really check out his website and and his Instagram page.




This? Yeah, I'm buying one of these. The WALL is my home.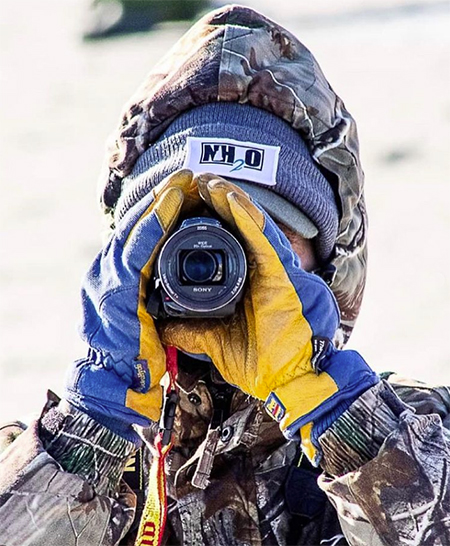 This is me on Saturday January 15th, 2022 shooting the frigid surf. See that NH2O beanie I'm wearing? That beanie kept me warm when it was 4 degrees out. With the wind chill factor it was well below zero. Like way below.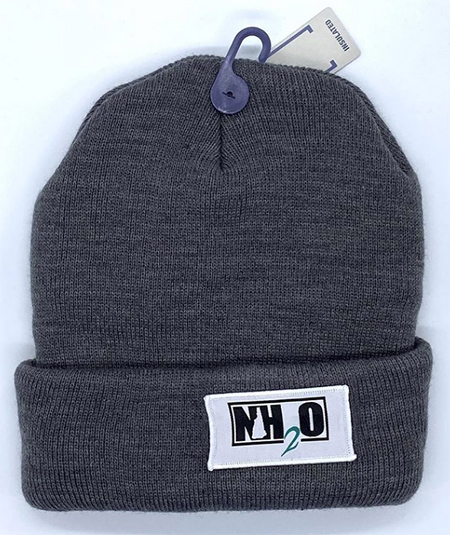 Click on the beanie above to purchase one.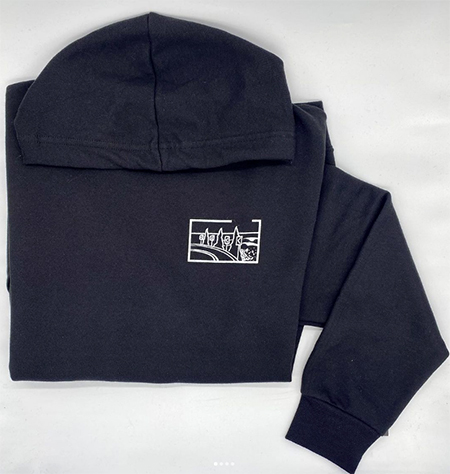 NH2O has some really cool hoodies too. I've got one.




I wore my NH2O beanie while shooting this frigid scene. Trust me, it was FREAKING COLD out there! But my beanie kept me warm. See the four NEW Galleries from the January 15th, 2022 swell in the photo section below.

THE GO FUND ME PAGE in Memory Of TIM SHERIDAN
Timmy passed away very suddenly in June, 2019, and is now riding the eternal wave. Timmy had a passion for surfing. He taught friends and relatives how to surf and volunteered with Surfing with Smiles, a non profit organization that gives those who may otherwise not get a chance to be out on the water, the thrill of a lifetime. It is run solely by an amazing group of volunteers, three times a summer. Surfing with Smiles is an organization near and dear to our hearts. We are fundraising in Timmy's honor with the goal of providing scholarships for lessons and equipment rentals to assist Surfing with Smiles participants and others who may not be able to afford lessons, the opportunity to get out on the water.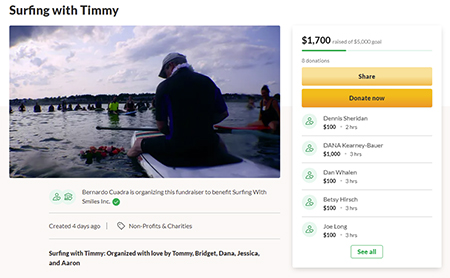 *Please click on the image above to read more and to make a donation to this GoFund Me page in memory of Timmy Sheridan.


This effort is in conjunction with Cinnamon Rainbows Surf Company in Hampton, where Surfing with Smiles began, and one of the biggest supporters of SWS.
Checks can also be made out to Surfing with Smiles, and please note Tim Sheridan Scholarship in the memo. Checks can be mailed to SWS c/o Cinnamon Rainbows Surf Shop, 931 Ocean Blvd., Hampton, NH 03842
We thank you in advance for continuing to help others love the ocean as much as Timmy did.

Love,
Tommy, Bridget, Dana, Jessica, and Aaron
"NH2O, TIMMY SHERIDAN, AND SURFING HEALS ALL WOUNDS."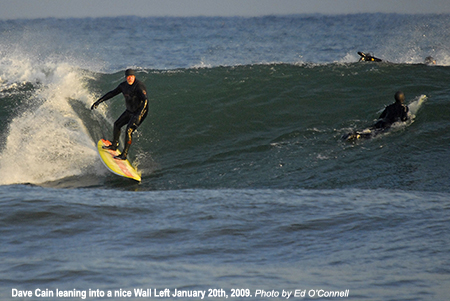 This is a pic of a good friend of mine. Dave Cain. Dave has been surfing from NH to Nica for many many years. And in true Ed fashion Ed shot Dave whenever he was out and Ed was shooting. Ed's lens had no filters when it came to shooting surfers. We should all have Ed's criteria of shooting surfers. In other words, shoot anyone and everyone. Photo by Ed O'Connell
*Click the photo above to see a larger version of Ed's Pic.

NOW FOR SOME LOCAL AND NATIONAL NEWS


The NEW ENGLAND PATRIOTS LOSE TO BUFFALO IN THE WILDCARD GAME ON 1-15-22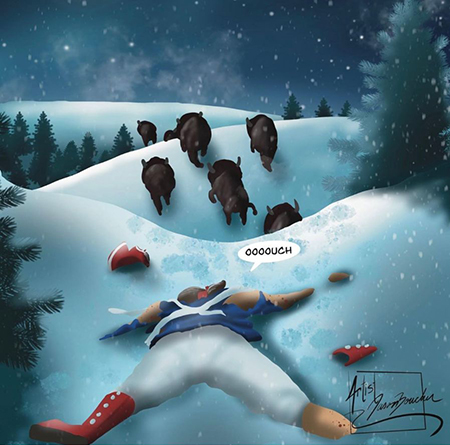 This meme was on the Internet this morning and well, it said it all for me and probably every other New England Football fan. The Bills Stampeded our defense and we had no answer to stop them. We just could not stop Allen and the Buffalo Bills offense. It was like a runaway train all night long. 47 to 17 was the final score, but it could have been way worse. They finally let up late in the 4th quarter. But the damage was already done. The New England Patriots would not be advancing. The buck stopped here. And the truth is?

It was NOT because of our rookie QB.

Mac Jones did a hell of a job this season. He really did. The reason we lost was because of our defense. Our seasoned veterans could not stop Josh Allen. He could throw at will and run like a running back. He was making our defense look like a "Pop warner" team. It was in a word embarrassing . Yes it was cold. But guess what? It was cold for both teams.

The difference was one team had a solid defense and one team did not. Hightower, Van Noy, McCourty, Judon, and the rest of them could not stop the Bills. So while everyone wants to point the finger of blame at the Rookie, they need to look around themselves and see the truth. And that truth is we ended our season the way we started it. We were 2-4 in the beginning and we lost 4 out of 5 of our last 5 games. Our defense used to be the bread and butter of our team. We always had good strong defenses. Not this year. This year our defense went MIA.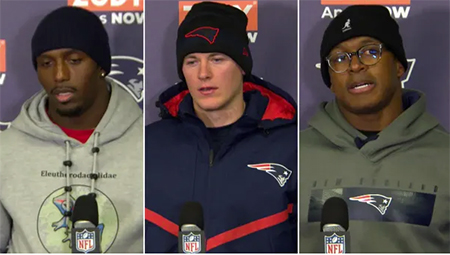 And I love McCourty and Slater. I hope they come back. But I won't be surprised if they don't. And I really like Mac Jones. And from what I can tell, the whole team loves him and believes in him.
Mac Jones was not the problem this year. Not that my opinion means anything, because lets face it, I'm just a Blogger who surfs. I never played football, but I am a fan, and I'm like a lot of you, I pay attention, and I see things. One of the things I saw this year was Bill Belichick's son Steve. You know, the guy with that hokey as shit mullet? Yeah. If he's actually the defensive coordinator?

That needs to stop ASAP. Fire his ass NOW!

Take that mullet and your old Joe Dirt VHS tapes and get the hell out of our building. Your dad may be a defensive genius, but you? You are not. You suck. Though I'm sure Belichick (Bill) is stuck between a rock and a hard place here. But Bill, remember it's about the team. Not your mullet headed, dimwitted son.

I hope the Patriots learn from this season and come back even stronger next year. And I hope that The Tampa Bay Buccaneers make it to the Super Bowl and play the Bills only to have the Bills lose to TB12 and Gronk. Now I know that sounds spiteful. But, I'm a Patriots fan. And Tom Brady will always be a Patriot in my eyes and so will that big lunkhead Gronk. I hope they make it to the Super Bowl and play the Bills and crush them. GO BUCS!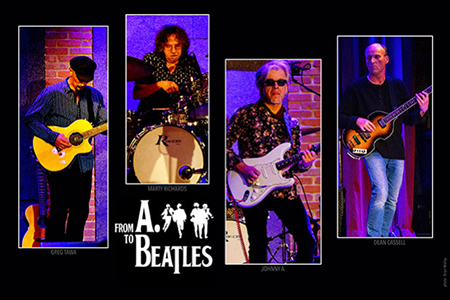 Appearing at the BLUE OCEAN in Salisbury Beach, MA
on February 25th, 2022 Click on the ad to buy Tickets.




KSM Photoshop of the Week
There are time when I make myself laugh at these weekly KSM photoshop jokes. This is one of those times. Seeing Ole Khaliddy in the frigid ocean with that open tee shirt made me chuckle. I'm hoping it does the same for you. I figure we can all use a good chuckle these days. With COVID-19 and all the many variants, the ridiculous high Inflation, and with Russia threatening? Yeah we need a comic relief every week. And with that cold weather we just had? This is my answer to KSM this week. Enjoy my friends.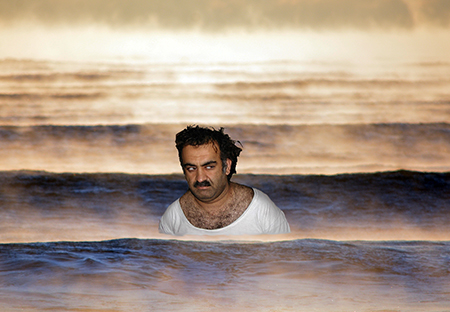 And so my friends, please take advantage of this weekly photo shop of the mastermind who planned 9-11 and resulted in the deaths of 3,000 innocent civilians by KSM (Khalid Sheik Mohammed).

*Note to self -must pick up a case of long johns at
Home Depot this week.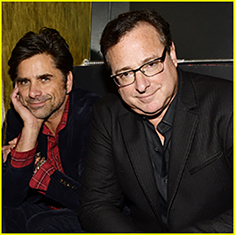 REST IN PEACE Bob Saget. Comedian/actor was 65. Pictured here with his longtime friend John Stamos. That's too young.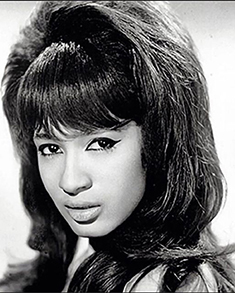 REST IN PEACE Ronnie Spector age 78. Lead singer of the all girl group the RONETTES. She was married to the late Phil Spector from 1968-1974.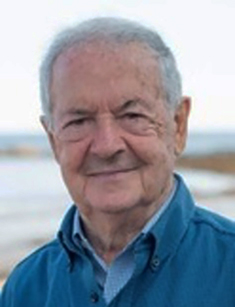 REST IN PEACE John Valhouli age 90. Hampton - John Nicholas Valhouli, 90, of Hampton, N.H., beloved, husband, father, grandfather and friend, passed away peacefully at his home, surrounded by family, on January 10, 2022. He is survived by his loving wife, Georgia (Noukas) Valhouli, his children, Demetri J, Vlahoulis of Encinitas, CA, Nicholas J. Valhouli and his Wife Leanne of Hampton, NH, Christos J. Valhouli and his Wife Alison of Hampton, NH and Joanna Valhouli Davis and her husband, Glenn of Groveland, MA. He was predeceased by his twin brother, Peter, brothers, Michael and James and is survived by his brother Archimedes Valhouli. He is also survived by his sisters in-law, Maryann Valhouli of Haverhill, MA and Dorothy Ritchie-Valhouli of Rye, NH and grandchildren Tanner Valhouli, Zachary Valhouli, John Davis, James Davis, Sophia Valhouli, Zoe Davis, John Valhouli, Pamela Valhouli and Alexander Valhouli. He is also survived by many beloved nieces, nephews and cousins. John was a US ARMY veteran of the KOREAN WAR.

He leaves behind a legacy that will never be forgotten here on the seacoast. My most sincere condolences to his three sons who surf. Demetri, Christos, and Nick. You guys will carry the Valhouli name well into the future, as will your sons and daughters.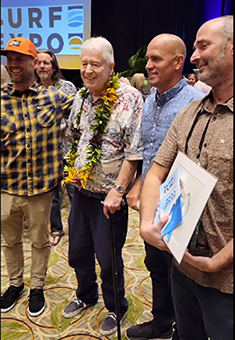 REST IN PEACE Cecil Lear, age 92. Cecil was the co-founder of the ESA. Seen here last week with Kelly Slater at the SURF EXPO in Florida. Thank You Cecil for all that you have done for the ESA and for surfing here on the East Coast.

HAPPY MLK day Monday January 17th, 2022.
HAPPY 30th BIRTHDAY Kody Grondin January 25th, 2022!

PLEASE Keep local Surfer/Musician Pete Kowalski in your thoughts and prayers throughout the year.

Please Support ALL The photographers who contribute to
Ralph's Pic Of The Week every week for the last 16 years.
** BUY a HIGH RES Photo from any of the weeks on RPOTW.

Remember my friends... Surfing Heals All Wounds.
Pray for Surf. Pray for Peace. Surf For Fun.

Ralph