The month of January left with yet another beautiful swell. This is the last photo of the last day of waves. January 30th, 2019. It snowed the night before and then the cold swept in from the dreaded Alberta clipper winds. Things get bitingly cold when that happens. I knew the surf was going off, but I needed to clear the driveways first. If you don't get the snow out of the driveway before the winds hit, you might as well go out and buy snow shoes and cleats. Because your world will freeze over as sure as the sun rises. So I was late to the party as far as the best waves were concerned. But I got my wife's vehicle out of the driveway as well as my own.

Sometimes you have to put the surf on hold and take care of business.

So that's what I did. I could hear my phone buzzing in my pocket as I pushed the heavy snowblower around. Undoubtedly my peeps were hitting me up and letting me know where they would be surfing. I never checked to see who, where, and when was texting me. Patience is a virtue at my age.

I knew that if I didn't finish up both driveways, I'd be in trouble.

Once that stuff hardens, you need dynamite to blast through those snow banks. They called off school the snow day and the next day due to the severe cold. Of course I'm telling you all nothing knew. It was all over the news. The whole country was freezing over. And , I'm pretty sure I've mentioned this in the past, but just in case I haven't? This has to do with Global Warming. I mean let's face it. Our winters have become more extreme. As have our summers and the storms that come with it. The severe droughts, causing terrible fires and once the rains start so do the deadly mudslides.

I know some people don't buy into that theory. But the proof is in the pudding.

One thing is for certain. This January was one hell of a month for surf. Albeit cold as ice kind of surf, but surf nonetheless. And on January 30th, 2019 the surf was damn near perfect. And although I missed the best of the best, I did manage to shoot some pretty empty waves and I lucked out and got to shoot a surfer that I have been missing the last few months. Call it the luck of the draw or just pure luck, but I stumbled onto a beach that Kyle Linseman was surfing.




These are some of the waves that greeted me that morning. You don't have to be a surfer to see the beauty of these waves. You just have to have a brain and a pair of working eyeballs. And most of my weekly readers are equipped with all three. So you can all see for yourselves. The surf was perfect.




It's no secret that I love shooting the empty waves. And it's no secret why.

For those of you who have been paying attention, you already know why. But for some of you newbies to this Blog I'll say it again. The empty wave photo (or painting) allows the viewer to use your imagination. How's that? Well, if you look at an empty wave or an empty wave painting you can imagine where you (the viewer) would be on that wave. Do you follow me? If there's a surfer in the photo or in the painting, that's where your eye goes. Where as if there's just an empty perfect wave or waves, you can use your own imagination and imagine where you would be in that photo or in that painting.




For instance, if it were me, I'd imagine standing on the beach looking at that wave before I paddled out. Or maybe I just kicked out of a wave that I was riding and looked over my shoulder at this wave.




Or in the case of this new painting that I just finished for my daughter Noelle and her finance Pete, I could be wading out into this perfection and feeling that anticipation of getting out there as fast as I could to get some of these perfect waves before the wind got on it. Or I had to be somewhere else in a short period of time. And isn't that always the case?




However, there's nothing wrong with having a surfer in the photo.

Like this pic of Kyle Linseman who I mentioned above. Kyle is one of the most stylish surfers we have up here in NH. There's no question as to his uncanny barrel riding technique. He draws these well timed lines out and has a distinct nose for the barrel. We have a few really good barrel riders up here and Kyle is one of the best. I swear, in the short time I was there shooting him and his dad, along with two other friends, he had to have gotten a couple of dozen barrels. I am not kidding. It was almost every single wave he paddled for.




And I shot both stills and video. It was a pleasure to stand there and document his uncanny tube riding skills. I told his dad Kenny as he was leaving the water that "Kyle has a great tube riding style." And he answered with "Like back in your day style?" I thought about it for a second or two and said "Yeah. But barrel riding is timeless." And it's true. No matter where we are in the lifestyle/sport of surfing, barrel riding will always reign supreme.




Later in the day I shot this pic. It's really nothing to speak of, but the more I looked at it, the more I could read between the lines. The rusty pole reminded me of myself and where I am in life. The frozen icicle and the cold blue sign reminded me of how cold it was that afternoon.




This is the surface of the Wall at 10th Street. The whole wall was encased in ice. Not gonna lie people, it was freaking cold! And the next day? Oh hell yeah was it ever cold. It was as cold if not colder than the day I shot that video (January 21st and January 22nd). In fact, I posted both videos down in the video section. Including my first ever "Slurpee" video that I shot in 4K. So there's two NEW videos that you have not yet seen.

Unless you are on social Media and are one of the 2,500 friends of mine these two are brand new this week. The one video I shot on January 21st has a feature that I've ever done in a web edit. What's that you ask? Well, I kept the audio track on the whole time. So you can actually hear the wind. And almost feel the cold as you watch the web edit. I call it COLD AS ICE.

Patrick Hall is in the edit. He sent me this pic after he got out of the water.




There was no question in my mind that his beard froze up. I just couldn't handle waiting another minute that day. As I said last week. Having been on both sides of this coin (having surfed in weather this cold and having shot photos in weather this cold) it is WAY COLDER ON THE BEACH. The video I shot has me mumbling four times "My fingers felt like frozen French fries!"

I went to the wake of Phil Maloney this week and spoke with Sue his wife and Molly his daughter. I asked them "Who is going to call Johnny (Meehan) to tell him he's in the Blog this week.?" Phil was a dedicated reader of the Blog. I'm going to have to check my past folders to see if I ever got a pic of him on his SUP. I hope I did. I'll post it if I find one. I did however shoot a photo of a guy on a SUP that cold afternoon at the wall. It's down in the gallery section. I shot it in memory of Phil.

Rest easy Phil, and please say hello to my dear friend Kurt, a fellow skier who died the week before doing the same thing you did on your last day. Flying down the mountain with the wind and snow in your face. Keep flying! Both of you, push off and keep flying!

"Surfing, Skiing, and Supping Heals All Wounds."






I wanted to post this warm looking pic from Ed that he shot in August of 2013. We need to feel the warmth. And this pic does it for me. Photo by Ed O'Connell
*Click the photo above to see a larger version of Ed's Pic.

Now for Some Local, National and International News
The day is upon us my friends. A day of reckoning. A day that will either silence the haters once and for all, or cause them to be more incensed. But one thing is for certain. History will be made today. Win or lose, the Patriots will be playing in their 11th overall Super Bowl. And the Brady Belichick era will be playing in their 9th Super Bowl together. And, this is their 3rd consecutive Super Bowl! I know I know, some of you are members of the Haters.

Can I just say I feel your pain. I can recall a time when I almost lost interest in the Super Bowl when the Cowboys were in it every year. I was numb about it back then. So I understand your negative thoughts and feelings. I understand it but I don't care about it. Come on. How can any true football fan deny the fact that a 41 year old QB is playing in his 9th Super Bowl? And he's playing at the top of his game. As an old fan, I'm happy to see this man and his team perform at this level.




Now I may be wrong, but I have a true gut feeling, that we will witness greatness tonight, as the NEW ENGLAND PATRIOTS will be victorious by beating the LA Rams. Soundly.




It's not lost on me, maybe it is to you. But think about this. Brady won his first Super Bowl 17 years ago tonight against the Rams.




The irony is everywhere. The fact that they are playing the Rams again. And the fact that they are playing in Atlanta the home-field stadium of the Falcons who they beat in the greatest comeback of all time! You can't write this shit my friends.




And how about this? Two identical twins playing in a Super Bowl for the very first time. The McCourty twins Jason and Devin. Again, you can't make this stuff up.




Tom Brady vs Jared Goff. Brady could walk away from this game tonight and the NFL a true Champion having bookended his career Super Bowl wins against the Rams. Six titles. Destiny awaits. It would be a Perfect Parting.

History will be made tonight. GO PATRIOTS!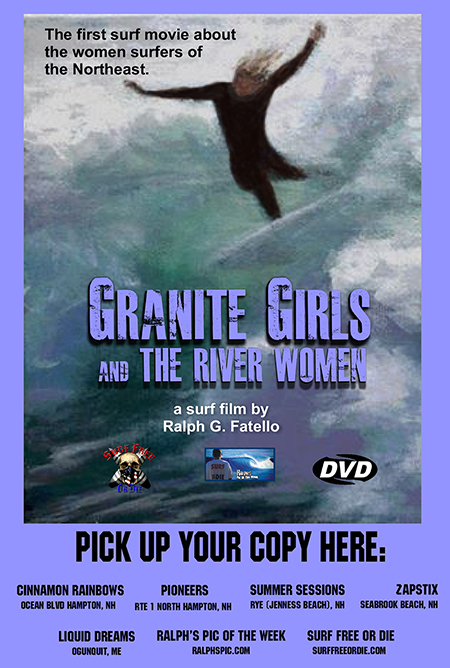 The DVD's are available at all the local surf shops. Or by
sending me an email. ralph@adlantic.com or send a check for $20.00 made out to ADLANTIC and send it here:

ADLANTIC
c/o OC Studio Suites
703 Ocean Blvd Suite C-4
Hampton, NH 03842

Or RENT or BUY it Online. You have spoken and I have listened. You don't have a DVD player so I made it available Online. Watch it on your Smart TV, your computer, or your cellphone! I can't make this any easier my friends.


GRANITE GIRLS and The RIVER WOMEN from Ralph's Pic Of The Week on Vimeo. NOW AVAILABLE on VIMEO ON DEMAND.


KSM Photoshop of the Week
You must remember this. This spooky scene for the movie THE SHINING where Crazy Jack froze his fool ass off. Turns out KSM
was considered for that part in the movie. He failed the audition due to his violent outbursts and constant chanting of Death To America! Too bad, he might have made a hell of a career in the movies. Nah, he'd be type cast as villain. But then again, nothing wrong with that. Ole Khaliddy be making mistakes every step of the way. Dumb ass.




And so my friends, please take advantage of this weekly photo shop of the mastermind who planned 9-11 and resulted in the deaths of 3,000 innocent civilians by KSM (Khalid Sheik Mohammed).

*Note to self -must pick up a case of old SHINING VHS tapes
at Home Depot this week.

REST IN PEACE Phil Maloney
HAPPY BIRTHDAY Kelly Ciarmataro January 28th!
HAPPY VALENTINES DAY February 14th, 2019!

FYI Lenny Nichols is looking for someone or someones to take over the ESA-NNE District. Please contact Lenny Nichols by calling his cell (603) 944-2418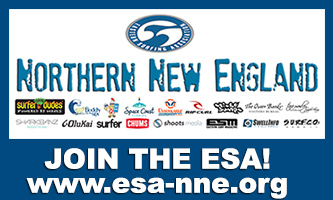 Please Support ALL The photographers who contribute to
Ralph's Pic Of The Week every week for the last 13 years.
** BUY a HIGH RES Photo from any of the weeks on RPOTW.

Remember my friends... Surfing Heals All Wounds.
Pray for Surf. Pray for Peace. Surf For Fun.

Ralph