This is Ian Dreher. I took this photo yesterday. Saturday February 20th, 2021. Ian had just made his second swim to the beach after losing his board. The surf was chest to head high and the chances of him losing his board were about 50/50. I knew he'd have to swim at least once. But after watching him make a relatively long swim, I thought back to a time, when I made a swim. Only my swim was a bit more hectic than Ian's. So I went back to my studio after shooting Ian and the boys, and wrote down this memorable surf story.

FAR OUT! I HAD NO IDEA THERE WAS SURF IN NH!

It was the day after Christmas in 1967. My friend Jeff Crawford called the house to say he had borrowed his parents jeep and that we were going to go surfing in Hampton, NH. I was all in. As were Jay Wilbur, Mike Normand, and Peter Hilton. The four of us crammed into Jeff's parent's jeep. It wouldn't be the first time nor the last time we all stuffed ourselves and our wetsuits and boards into this vehicle.

We had the old Bay Racks so the boards were all on top.

And the boards in 1967 were old longboards. Jeff had a Bing Nose Rider and the other guys had pop-outs as did I. The board I had was a 9'8" Royal Hawaiian that I absolutely hated. I had gotten rid of my favorite board because of the peer pressure of my "know-it-all" friends who all said that board, my Keoki 8' 3" was way too small for me. I had that board since 1965 and loved it. But I let those guys talk me into getting a longer board.

It was one of the biggest regrets in my life.

The Royal Hawaiian had ZERO rocker, and it weighed a good 15 to 20lbs more than my old Keoki. I hated that board. I was so frustrated on that thing. I'd catch a wave and pearl 9 out of 10 times. It was like riding a ironing board. It was that flat. * I found out later that my 8'3" Keoki was actually a women's board, hence the shorter and lighter size. To think that later that same year, the shortboard revolution would usher into the surfing world and change everything forever. And there I was with a shortboard before there were actual shortboards. DOH!

But back to this important day. It had snowed like crazy on Christmas Eve and Christmas day. We had a big Nor'easter blow through and Jeff figured there had to be waves. Turns out he was right. One might say a little too right. When we pulled up at the Wall at North Beach in Hampton, and we all jumped out of the Jeep to check the surf, we were shocked at what we saw. It was a solid 6' with bigger sets. The wind was wailing offshore and that made them seem even bigger. I mean it was huge. And there was nobody out. Not a soul. It was shortly after 1:00PM and the tide was pretty high but starting to back off.

We all had lumps in our throats. I mean we were just 15 to 16yrs old. Jeff was older at 17. We were basically Gremmies. Though Jeff had some serious chin stubble.

And we had only been winter surfing since 1966. And oh yeah, those winter wetsuits that we all had? Yeah, those were the old Parkway Diver's suits. We didn't have any surfer wetsuits in 1967. We wore the old Divers suits. They consisted of a top jacket with a beaver tail, and thick pants that we would pull up as high as we could, and then use the beaver tail to wrap under between our legs and snap onto those thick bulky pants.

Flexibility? Yeah, there was none of that.

We were like surfing Frankensteins. And stupid me? I refused to wear a hood. I hated hoods back then. I didn't care how cold the water was I hated wearing a hood. Besides, the hoods were always too big and there was no way to stop the water from pouring into the sides and down your neck.

If this sounds miserable it was.

So we all scrambled into our diving suits. And got all the boards off the top of the jeep, and proceeded to wax them up. With Gulf Wax. Paraffin.

Jeff was looking over the wall and trying to assess the best way to paddle out. I personally didn't see a best, or easiest way. What I saw were relentless huge waves just spilling over with those huge plumes of spray. That lump in my throat was now down in my stomach somewhere. And it was churning. I don't think any of us felt comfortable standing there in the snow in our diver's suits. Holding onto to our longboards as the NW winds tried to rip them out of our hands. We did all we could to hang onto those boards.

I think Jeff and Mike were the first to hit the water. Oh wait, did I forget to mention that none of those boards had leashes? Why by golly I did. We had no leashes on those heavy tankers. And we all knee paddled back then. It was the mid-sixties. Everyone knee paddled. But knee paddling on a nice warm summer day with playful waves was one thing, knee paddling on a solid 6-8' winter day is something all together different.

Suffice it to say, it was going to be a battle. Jeff and Mike hit the first wall of whitewater and instantly lost their boards. Thankfully it wasn't that far of a
swim for them. They both got back on their boards and made a second go. This time they made it past the first wall of whitewater only to be stopped by the second bigger wall of white water. By now they were in the prone position both paddling for all they were worth.

Which at that time and place wasn't worth much.

They were both bitch slapped again and again, and were turned back. Meanwhile Jay, Peter, I were getting ready to join in the assault. We watched Jeff and Mike getting slammed by each wall of white water and we all said a silent prayer as we jumped into the frigid Atlantic.

Not wearing a hood, I felt the stinging, and numbing cold immediately.

The cold water took my breath away and I struggled trying make some headway. But like the others I got beat up pretty bad and pushed back. I kept thinking it was my shitty board. That damn Royal Hawaiian was a Royal pain in the ass. I struggled and fought hard to get out but we were all pushed back. The worse part was seeing that if we could just get outside, we might have a chance. We could see these big peaks just spilling over and creating these beautiful hollow sections. It actually looked unreal from the beach. Not so much paddling out.

Everyone got pushed back and onto the beach. At one point as we all sat there under the wall I looked over at Jeff and asked if I could try his board. "Sure, if you want to give it a shot, go ahead. I can't get out." I looked at the other guys and they were basically done. We were all pretty beat up and demoralized. But I wanted to try one more time.

Because speaking of time, I was running out of time.

I was enlisting into the Marine Corps and wouldn't be around to go surfing much longer. So every surf session was important to me. None of my surf friends were going into the military, I was the only one.

So I grabbed Jeff's big 10' Yellow Bing Noserider and walked back down to the water's edge.

I looked back at my friends and jumped in. I do remember that board paddling way better than my Royal Pain In The Ass Hawaiian and for a fleeting moment I thought I had it in the bag. I paddled for all I was worth. My skinny 16yr old arms were digging in as I hard as I could. I had my head down, as I paddled harder and harder, digging deeper and deeper.

At one point I looked up and saw that there was a lull.

I paddled harder talking to myself thinking I almost have this. I was almost giddy with excitement when I saw the set on the horizon. It looked bigger than all of the other sets that afternoon. It may very well have been, because I was the furthest out of any of us that day. I was so close to making it out there. The set was marching in like a row of trains. Churning and heaving, and getting bigger and bigger as they closed in on me.

I paddled the hardest I'd ever paddled in my life.

The first wave of the set was easy 6-8' and I paddled up that face and slammed down on the backside of that wave only to see a bigger wave starting to feather. And there were more behind that bigger one that looked even bigger. My heart was now in my throat, as I paddled up to that second bigger wave. In the pit at the bottom, I could see it starting to suck out. I was not going to make it.

I stopped paddling, and sat up on the board. I just sat there waiting for the inevitable beating. I looked up just as the lip pitched out and hit me.

I took in a big deep breath before the lip hit me. It felt like I was being pile driven by a sledge hammer. That lip literally exploded on me and Jeff's board. I was upside down and under water getting pummeled. I was twisting and turning and not knowing which way was up. I was getting rag dolled and had no control of stopping it. But I knew enough to keep holding my breath. I was getting mercilessly worked. And I was starting to get to that point where I needed to let the air out of my lungs. I was still underwater when I felt the air starting to seep out. I was now on the verge of panic. I had never been in a situation like this before. And the worse part was, I was all alone. And just when I thought I was going to black out, I somehow broke the surface.

Gasping for air as I treaded water in the impact zone, I turned to see another wave was looming up behind me.

I was able to get another deep breath before the next wave hit me full force. If that first wave kicked the snot out of me, this second wave was going to kill me. I felt so helpless and so weak as I went through the entire rinse cycle again. The only saving grace about the whole ordeal was, that the sheer force, and momentum of the waves, had pushed me further towards the shoreline. I of course had no idea where I was. I obviously had no idea where Jeff's board was either. And unbeknown to me, Jeff and the guys had seen the board spinning and turning in the air as it bounced it's way back to the shoreline without me. They had retrieved the board and were trying to spot me. None of them could see me. They of course thought the worse.

And honestly? They were not that far off from the truth.

My head was freezing cold and I was completely numb. I kept trying to keep my head above the water, but I was struggling. It was pretty serious and I didn't know if I was going to make it or not. My instincts were to keep kicking my feet and trying to make my way onto the beach. But I couldn't see the beach. The backs of the waves in front of me were blocking it all out. I couldn't even see the houses on Ocean Blvd.

At one point I was able to lift myself up when a wave came and I could see about 200 yards away. I caught a brief glimpse of my friends on the beach. They were all waving towels at me pointing to where I should swim to. But at that point, I was delirious. I was babbling and not making any sense.
As I got closer to the beach I could now see my friends frantically calling out to me. I was waving my arms like a soaking wet Raggedy Ann doll. I'm not sure if I was coherent enough to actually call for help, but I know that the cold water had gotten to my head to a point where I couldn't think straight. I was a babbling fool. As I continued to struggle to the beach.

I was probably about 50 yards from the shoreline when I felt a strange peacefulness come over me. I remember laying my head back onto the surface of the water and just closed my eyes. I felt at peace.

Suddenly I heard someone screaming and the sound of water splashing.
I looked up to see Jay Wilbur's face.

He had no wetsuit top on, and he was just wearing his wetsuit pants. He was swimming straight towards me. I was so confused by what I was seeing. Jay reached me and grabbed onto me and started swimming towards the shore. He was using the tried and proven lifesaving technique. As he got closer to the shoreline, Jeff and the others waded out to help Jay get me in. I was going into shock and didn't know it. They got me up on the rocks at the wall and pulled me back up on the high ground. I remember vomiting and trying to speak but nothing I was saying was making sense. I don't know how long we sat there but it was pretty long. My head was spinning and my stomach was now empty of all the Christmas dinner leftovers.

At one point after they placed their towels on me, and basically stayed with me offering me comfort, we started to talk. We were all just happy that we were all in one piece. It was pretty heavy. We talked about what had happened, and how it happened, and what Jay did and at some point we started to laugh again. And that felt good. Being with my friends and laughing. And just as we were all having fun again, the most bizarre thing happened. We all heard a loud voice come from the other side of the wall.

"Far Out! I had no idea there was surf in New Hampshire!"

We all stood up and saw this long haired hippie standing on top of the wall. He had long shoulder length blond hair, parted down the middle, he had the mutton chops sideburns. He had a rawhide jacket with the fringe on and he was wearing thigh high black boots. He looked like a hippie pirate. We all looked at each other and got to our feet and walked up through the opening at 10th street. There parked along the road and huge snow bank was an old Black Hearse.

And on top of the hearse was a surfboard.

That surfboard was a 8'3" Harbour Rapier. Long story short, we all talked and got to know this hippie right there at 10th street. He was from California and had driven the hearse across country. If this sounds crazy, it is. But this is all the 100% truth. Before long, we invited him back to Beverly to stay with us.

Because it was so long ago, I forget the hippie's name. But he stayed with us for about a week in Beverly. I ended up buying his surfboard and his cool surfing wetsuit. I went from having a terrible surfboard and wetsuit, to having the hippest board and best wetsuit. I guess that's the "silver lining" that people talk about when something terrible happens, something good happens too.

This photo below was taken a week after the near drowning. I'm wearing my new/used wetsuit and riding the Harbour Rapier that I bought from the Hippie. And stupidly, I'm still not wearing a hood.

*I started to wear a hood in the winter when I moved up here for good in the 70's. My friends Joe and Kevin talked me into it. And by then, the hoods started to fit and feel better.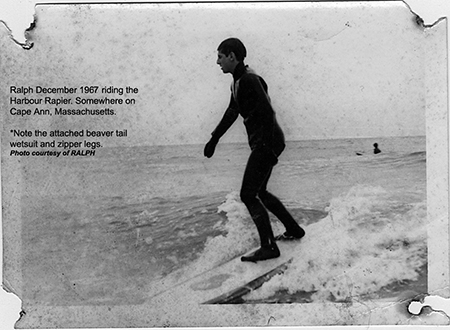 My witnesses to this whole crazy day can be verified through Jeff Crawford and Jay Wilbur. Unfortunately Mike Normand and Peter Hilton both passed away, Peter from a car accident and Mike from cancer. Here's a photo of the old surf gang in 1971. Unfortunately Jay Wilbur is not in this pic.




I still have the Harbour Rapier. And I'll always have that board.

I know that Jay became a minister, and Jeff and I are still in touch all the time. For years afterwards whenever I saw Jay, I would thank him over and over again. In fact, if I ever run into him again, I'd do the same. After all, he saved my life that day.

"SURFING HEALS ALL WOUNDS!"


This week's Ed's corner pic is from February 24th, 2008. It's a photo of me surfing the Wall. I remember this session. It was just another fun winter day at the Wall. Photo by Ed O'Connell
*Click the photo above to see a larger version of Ed's Pic.

Now for Some Local and National News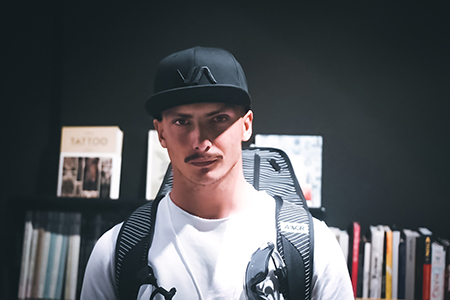 This is a photo of Andrea Giana. He's a 25 yr old surf photographer from Italy. He has been taking photos of surf and surfing in Italy for about 10 years. His photos of Italy caught my eye on Instagram last month and I basically got in touch with him.

I am well aware of the surf in Italy and have been for some time. If you've ever seen the movie "BELLA VITA" you too would know that Italy has some really good surf. And they have some pretty good surfers. I'm sure there are clips of the movie Bella Vita and I'm sure you can purchase a DVD. It's worth seeing.




This was the photo that Adrea took and posted that caught my eye. There's a larger version down in the gallery so you can see clearly that the little black dots in the pic are actually surfers. I saw this pic and thought it was some tropical surf spot. But whenever I saw "Italy" I knew I had to get in touch with Andrea.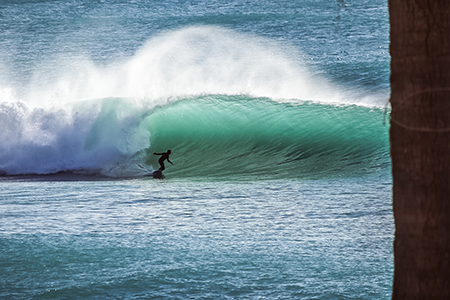 This pic made me sit up straight in my chair. Holy crap! This wave is easily double overhead and hollow as (dare I say it?) Pipeline. What? OK this is serious surf. Though I'm sure it's not like this all the time, this still needs attention, serious attention.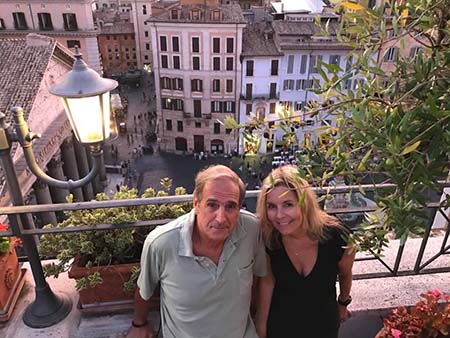 For the record, my wife and I went to Italy in 2018.

It was basically as a second Honeymoon as we celebrated our then our 30th wedding anniversary. We loved it there. But we did the typical tourist routine for the most part. Only because I wanted to see certain places in Rome, and the town that my ancestors came from, Palestrina. However, we both really fell in love with
the Amalfi coast.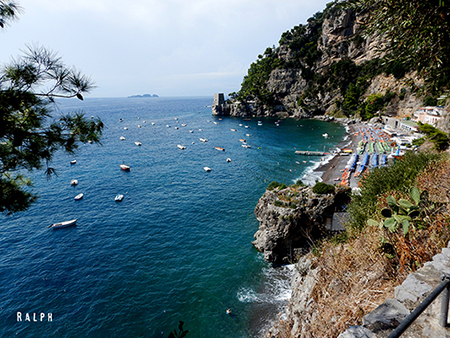 This was the crown jewel (in our eyes) of Italy. So much so, that we plan on going back. And this time we want to spend more time on the coast, that we both fell in love with.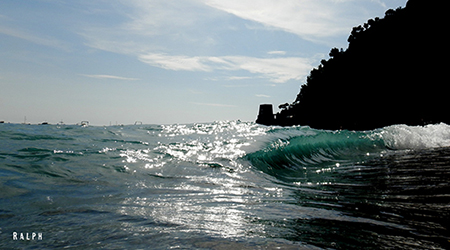 I know this is not a good surf photo of good waves. But this was the spark that I needed to want to explore more of Italy's hidden jewel. And now that I have connected with Andrea Giana, we are going to go back when the surf is the best and most consistent, and hopefully, I will have not only photographed real waves in Italy, but to be able to surf them myself.

So please check out Andrea Giana's gallery of surf pics. I think you'll be impressed. Ciao Bella!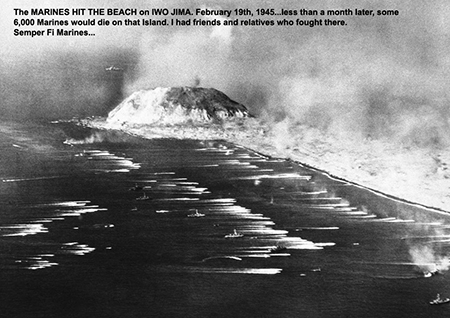 76 Years ago on February 19th, 1945 the US MARINES landed on IWO JIMA. Over 6,000 Marines were killed in action and 20,000 were wounded in action. Over 22,000 Japanese were killed with 1,000 of them surrendering.




February 23rd, 2021 will mark the 76th anniversary of the famous Flag raising on top of Mt Suribachi on IWO JIMA. The battle for Iwo started on February 19th and ended on March 16th, 1945.
27 Marines were awarded the Medal Of Honor. Though anyone who fought there were all heroes. May their souls Rest in Peace. Semper Fidelis Marines.

Below- From Heroes to Zeroes.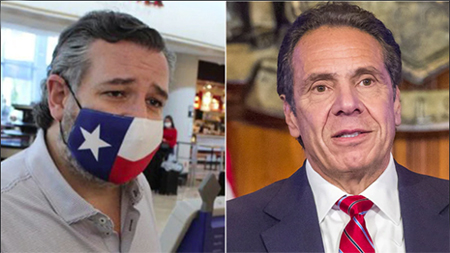 If you don't know what's going on with these two I suggest you just Google them. Cruz and Cuomo. Couple of losers.

KSM Photoshop of the Week
I always thought that Khaliddy could pass for Pancho Villa the Mexican bandit. But then again, he could pass for a lot of folks who have that same look. I am however, not at all surprised that he was at the airport in Texas or Cancun when Senator Cruz tried to bug out of town during the deep freeze. I'm sure Ted knew his goose was cooked when he saw Ole KSM standing in the ticket line. Get Back to Texas Ted. Your peeps are freezing!




And so my friends, please take advantage of this weekly photo shop of the mastermind who planned 9-11 and resulted in the deaths of 3,000 innocent civilians by KSM (Khalid Sheik Mohammed).

*Note to self -must pick up a case of Generators
at Home Depot this week.




(Above) Ray and Katie King (son and daughter of the late Charlie King) went for a surf last week in Florida. This was Ray's first time surfing with his future niece. RIP Charlie King.

HEAL QUICKLY Tony Berardini on the new Hip Surgery!
HAPPY ANNIVERSARY 2-23-21 to John and Judith Rastl!
HAPPY BIRTHDAY Jesse "QWILL" Ciarmataro Feb 17-2021!
CONGRATS to Ryan McGill and Alex LaChance on the birth of their baby boy "Noa!" According to Ryan mother and baby are doing great. I know that uncle Ty is stoked too! Such great news!
CONGRATS to Mr and Mrs Corey McCarthy!
CONGRATS to Kai Zola for an excellent SWIM Season breaking school records!
CONGRATS to Michael Kirby's undefeated Wrestling Season!
PLEASE Keep 90 yr old Chuck Dreyer (Kim Grondin's dad)
in your thoughts and prayers as he recovers from surgery.
PLEASE Keep longtime NH Surfer Greg Smith in your Prayers.
PLEASE Keep local Surfer/Musician Pete Kowalski in your thoughts and prayers throughout the year.

Please Support ALL The photographers who contribute to
Ralph's Pic Of The Week every week for the last 16 years.
** BUY a HIGH RES Photo from any of the weeks on RPOTW.

Remember my friends... Surfing Heals All Wounds.
Pray for Surf. Pray for Peace. Surf For Fun.

Ralph