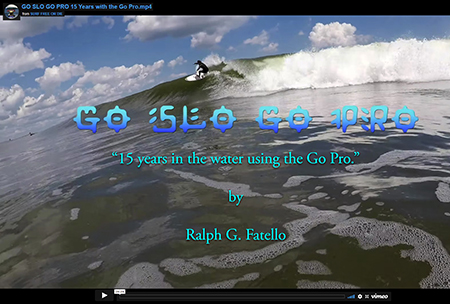 In case you missed it. The video at the top of the Blog is all shot with the Hero II, the Hero III, and the Hero V. Those little cameras are something else. Now I realize that some of you have the attention span of a gnat. And I mean that in a humorous way. I sometimes fall into that same category. We've all been programmed to watch videos and clips on the Internet that fall into the 30 seconds or less bracket. And by now, most of you know that I do not adhere to that concept. I make movies. Not Tik Tok videos. I have nothing against them, or those who prefer them, it's just that I am old school and I enjoy making surf movies that have some length and substance.

Now having said that, this particular edit is 90% Slow Motion. Hear me out.

And the reason for that is simple. Ever since I saw the movie FREE RIDE in 1975-76 with Shaun Tomson riding in the barrel at Off The Wall and Backdoor with that incredible slow motion footage shot by Dan Merkel, I was all in as far as using slow motion. But more importantly, the use of slow motion when shooting in the water must be employed. The reason why is everything happens too quickly in the water. You need to slow it down to see the intimate intricacies of the water and the surfer. Mostly it's the waves and water and what it does when it's hollow and sunny.

Now before any of you start to think that I'm comparing this little Go Pro movie to what Merkel shot of Shaun Tomson in Hawaii I'll stop you right here. There's nothing that compares with Hawaiian footage except places of similar terrain and reefs. RE; Chopes, Indo, Maldives, etc etc. I would never compare anything that I do locally, to that level of surf photography. To quote the legendary Popeye...."I yam what I yam."

This footage is mostly chest to head high with a few overhead days. But it's all clean conditions, and, well, some of these waves are really pretty to look at. I typically only swim out on days when it's sunny, clean, and hollow. Otherwise I'm standing on the beach shooting. Which by the way, is where I shoot 90% of the time. From the land I can shoot both normal speed and slo motion. And get the desired affects I'm looking for. Still, there are certain angles that one can only attain by shooting in the water.

Like this video frame grab (below) of Becca Speak.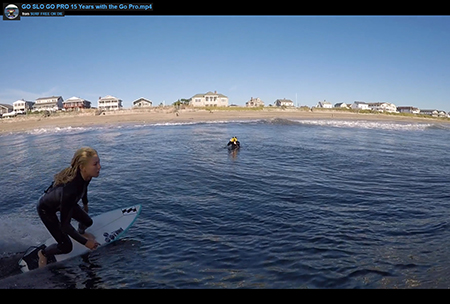 There's only one way to get this shot. You have to be in the water. *Note the other water photographer out in front of Becca. Again, this shot was all done in slow motion. There's no other way around it. You need to slow things down out there. And of course, the other main component in this kind of photography is the music. It's important to pick the right songs to go along with your footage. And that's never more true, than when you shoot in the water.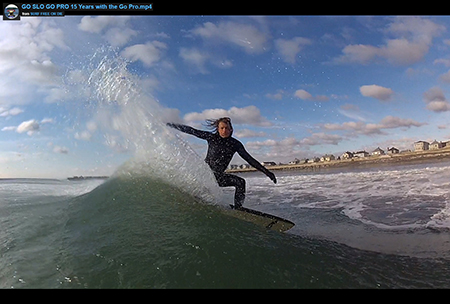 And speaking of slowing things down. This is Stevie O'Hara about 10 to 12 years ago. I shot this clip using my Hero II Go Pro. It's still some of my favorite water footage. This was a cold crispy morning at the Wall with Stevie out surfing around 8th Street. Stevie is talented and smart enough to know how to work with a photographer to get the best angles and shots. The Hero II had HD quality and it still holds up well. I currently use the Hero V. I know that there's a Hero X out there today. Go Pro is forever sending me emails about all of their nonstop upgrades. But I am satisfied with the Hero V. Unless there's really something special about all the new Go Pros, I'll stick with the V. So check out the video above and enjoy something a little different from the typical Surf free Or Die movie. I think you'll like it.

This pic below was one of the first decent water shots I ever took.

I shot this in the winter of 1972. That's 50 years ago. This particular break is where I really honed in on how to get barreled and ride in the tube. I was part of the original virgin crew to first surf here. It's not where you think. In other words, it's not D-Land. It's the Faun Bar. Only a handful of us ever surfed it.




And many were the days, when I had this to myself, or shared it with just a few friends, while watching the inmates sun themselves, to the constant drone of those big airliners. Yup, I have fond memories of the Faun bar.

This past Valentines Day I had a very cool beach experience.

I went down to 10th street to shoot a few waves and hoped that someone might be out. It was cold. Bitterly cold. I pulled up to 10th Street and there was nobody out. So I shot a few empty waves and as I was getting ready to leave, I spotted these cool painted stones in the snow on top of the wall.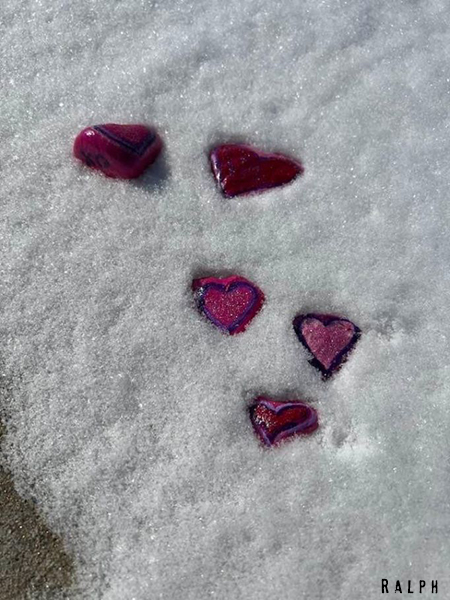 Now I'm not sure who they were for, or what the motive was behind this act of love. So I left them there, but not without first taking a few pics of them. It made my day, to find these on Valentine's Day. Suffice it to say, I used this pic to make my annual Valentine's Day for my love. Thank you to the person with the sweet heart who left them there. Your magic worked.

Just four days later this happened to me.


WEDNESDAY FEBRUARY 16th, 2022.
Some of you surfers will get a kick out of this. As I drove back into Hampton (after running my two dogs) I noticed a pick-up truck ahead of me with out of state plates. As we pulled up to the intersection in the middle of town, the truck got in the left only lane, and I pulled into the center lane, to head east on High St to my home. As I got closer to the vehicle, I noticed the license plate. Nova Scotia.
I smiled because I was just talking to my close friend Kevin Grondin, about Nova Scotia only two hours earlier. Truth be told, I have a soft spot in my heart for Nova Scotia. It used to be one of the last frontiers in the surf world. And, I was one of the three Americans, "Who First Surfed There." The summer of 1971. I had surfed it many times over the years since that first virgin trip.
I even wrote about it on my Blog in 2017. And I've made two videos about Nova Scotia.




So while waiting for the light to turn green, I did something I wouldn't normally do. I motioned for the woman in the passenger seat to roll down her window.

She looked to be middle aged. But she immediately rolled her window down. "I was one of the first Americans to surf in Nova Scotia. The Summer of 1971. Me and two friends." I said.
"In Lawrencetown?" She asked.
"Yes. Lawrencetown." I answered.
"We used to live in Lawrencetown!" She and the woman driver both exclaimed in unison, while laughing and smiling.
Then the green arrow light came on.
"I write a weekly Surf Blog. It's all on my Blog. Ralph's Pic Of The Week!" I yelled as they started to make the left hand turn.
I heard the passenger yell back "Ralph's Pic Of The Week?"
"Yes!" I yelled back.
I'm hoping they contact me. I'd love to share some of the pics and videos I have of their home with them. They seemed so genuinely nice and pleasant.
And I thought I'd share this "nothing of a story" with you all, mostly because of the coincidental elements involved.

At the very least, we can file it under, "It's a small world" section.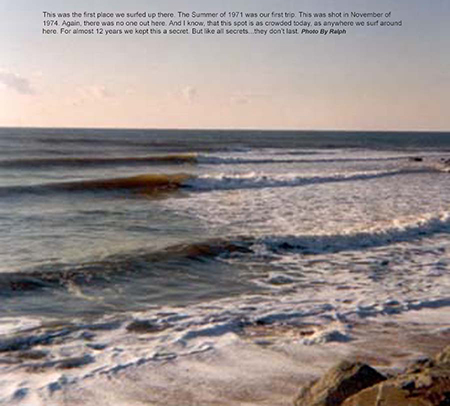 This pic of Lawrencetown was taken in 1974. I first surfed there in 1971

This past Friday February 18th, 2022 I went down to shoot the surf.
We had high winds the night before and the early morning had winds that gusted up to 60 plus on the Cape and Islands. There were some that reached 70mph. They were straight out of the south. So not exactly favorable for us. But then around 8:30 the wind switched and the surf had a strong pulse. I drove down to shoot what I thought was going to be a fun quick session.

The only problem? There was nobody out. Or rather nobody I knew.




The waves were not only clean, but they were hollow. I shot empty waves for a solid hour thinking that somebody was going to show up. Two guys did show up and I shot a couple of their waves. But none of the locals who would normally be all over these waves were anywhere to be found.

So I started texting those who I thought would be around. No luck.

So just as I was about to leave, Sarah Lang pulled up at 10th Street. A married mother of two young kids, Sarah is what I would consider a hardcore winter surfer. She's out there in every swell our harsh winters throw at us. I mean every swell. I could see that she was kind of "on the fence" about going out. That's when I convinced her that it was worth it. "There's some good waves out there Sarah." I also told her if she was going out, I was going to stay and shoot her. And I did.

Thank God she decided to give it a shot. There's a bunch of pics of her down in the 2-18-22 gallery down in the photo section.





Sarah was all smiles as she paddled out alone at 10th Street.




She caught a bunch of waves out there and got some pretty good rides.




I got some great pics of her paddling out into sets like this.

FYI these waves were head high and just grinding. Yes it was windy. Yes the air temps were dropping. But look at these waves. Are you kidding me?

Why nobody else paddled out is a mystery to me. And I'm sure a few of those who decided to pass on this swell, will feel a deep regret when they see the empty wave pics and the pics of Sarah. But good for you Sarah for taking my advice and paddling out. I hope you like the pics I shot.

So last week I wrote about the Beatles on the Ed Sullivan show. The most historical moment for millions of kids and future musicians happened on February 9th, 1964. Well, the Internet somehow found this insane review of that infamous night by a Paul Jones. You need to read this. Be prepared to laugh and sneer. Because this critic is as clueless as it gets.



Click on this image to see a larger version of this stupid review.




"Ladies and Gentlemen…The Beatles…"

"GO-PROS, BEATLES, and SURFING HEALS ALL WOUNDS."


This is an unknown Goofy foot, and I really wish I knew who it is. And I've wanted to know since the first time I posted this. Ed shot this on valentines Day February 14th, 2008. Some one out there has to know who this is. Take a good look. If this was you, I'd bet anything you'd like to know. Click on the pic to see a larger version of this pic. Photo by Ed O'Connell
*Click the photo above to see a larger version of Ed's Pic.

NOW FOR SOME LOCAL AND NATIONAL NEWS


By now everyone knows that RAMS won the Super Bowl last Sunday night beating the Bengals. And like the previous six post games it was actually a good game. That's all any of us wanted to see. Just as long as it was a good game. And it was. This guy Cooper Kupp ended up being the MVP. And he earned it. Yes I wanted the Bengals to win, but honestly? The Matt Stafford angle was compelling to many of us. He'd paid his dues being the QB for the lowly Lions for years. So good for him and good for ex-Patriot Sony Michel who got another Super Bowl Ring.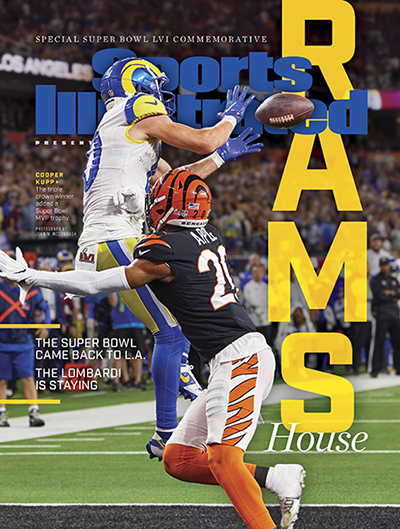 I'm never going to knock any team that makes it to the Super Bowl. If your team is in the Super bowl? They've earned it. It's just weird for us spoiled new England fans to be watching these big games without a dog in the fight. But there's always next year.

There were so many complaints about the halftime show. Honestly? I could care less. I've seen the best of the best with McCartney and Prince. And the first year the Patriots won they had U2. But admittedly, there were some serious clunkers. including the Stones and The Who. So this year's halftime show was fine with me. I may not like the music or own any of their records, but I know that there's a whole lot of people out there who do like that style of music. So I was OK with it.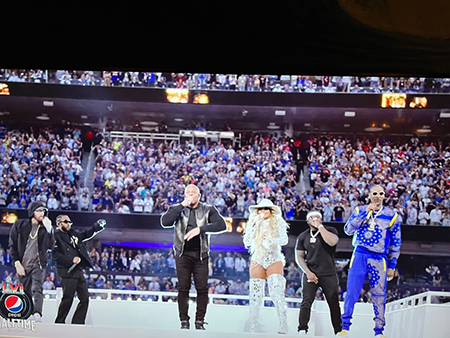 I just hope it's not the new normal going forward.

Meanwhile on the war front. Our Commander In Sleep and Rootin Tootin Pootin are waving fingers at each other. Biden is convinced that Putin is poised to attack Ukraine from 3 sides.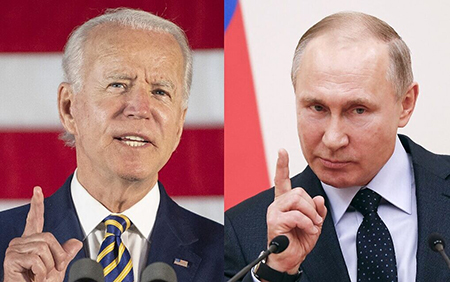 It does appear ominous to say the least. Some thing's gotta give.
Or someone has to blink. I'm hoping for a diplomatic way out of this thing, but won't be surprised if it ends up in bloodshed. And as jaded as we all are these days, it would be disheartening to witness death, destruction, and turmoil for innocent civilians.




And this shit? Training grandmothers to fire an AK47 against crack Russian Troops? "Babooshka just aim for the gonads."
The Russians have got to be pissing their pants laughing at this line of defense. WTF?




"Olga just pretend the Russian solider stole your favorite egg laying chicken Ivan. You need to shoot him in his private parts! Don't let him steal your Chicken." I mean what in God's name is this shit? They can't be serious. This is your line of defense against the Kremlin's war machine? Hello? Praying.

Seeing images like this makes me worried that our troops will be sent to the front-lines to fight the Russians. That's what NATO is all about. Like I said, I'm praying for a peaceful solution to this mess.

These two need to face each other behind closed doors and work something out. And they need to do it quickly.




Praying for peace in the Ukraine.


Dan Lanio Memorial Scholarship Fund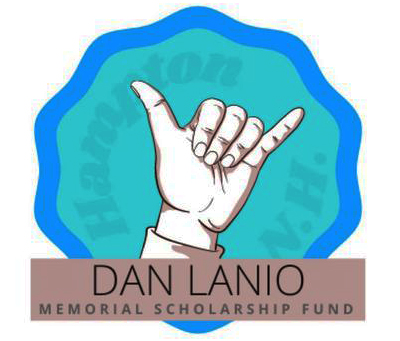 This community is amazing. The outpouring of support for Dan "Desi" Lanio has been emotionally overwhelming. It warms our heart to see all of the tributes and memories that you all have shared over the past few days. Many out there have sought out ways to honor the man who brought so much joy to all of us, and Experience Hampton has been working with people from all over the Town of Hampton to create the Dan Lanio Memorial Scholarship Fund.

This fund, will make a scholarship available for the WHS Extended Learning Opportunities Program (ELO). A couple of years ago, Desi raised close to $4,000 to start the first scholarship for ELO. This program was near and dear to Desi, as was supporting all the students from Winnacunnet High School.

Experience Hampton offered to accept donations to create this fund, and ensure that the donations being made were channeled to the official "Dan Lanio Memorial Scholarship Fund". Please know that we will ensure your contributions will only benefit the student recipients of this fund, and not be used for any other operational expenses.

As our way to honor Dan "Desi" Lanio, Experience Hampton will be contributing $2,500 as the initial opening donation. Desi was a key member in creating Experience Hampton, and we are truly grateful to the legacy he left behind, and we will do our best to honor his memory moving forward.



If you are interested in donating, no matter how big or small, please send and make out all checks to:
Experience Hampton, PO Box 444, Hampton, NH 03843
(Please indicate in the memo portion that the check is for the Dan Lanio Memorial Scholarship Fund)
Please Donate to this Timmy Sheridan GO FUND ME page.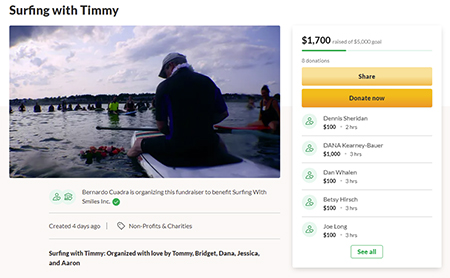 THE GO FUND ME PAGE in Memory Of TIM SHERIDAN
Timmy passed away very suddenly in June, 2019, and is now riding the eternal wave. Timmy had a passion for surfing. He taught friends and relatives how to surf and volunteered with Surfing with Smiles, a non profit organization that gives those who may otherwise not get a chance to be out on the water, the thrill of a lifetime. It is run solely by an amazing group of volunteers, three times a summer. Surfing with Smiles is an organization near and dear to our hearts. We are fundraising in Timmy's honor with the goal of providing scholarships for lessons and equipment rentals to assist Surfing with Smiles participants and others who may not be able to afford lessons, the opportunity to get out on the water.

*Please click on the image above to read more and to make a donation to this GoFund Me page in memory of Timmy Sheridan.


This effort is in conjunction with Cinnamon Rainbows Surf Company in Hampton, where Surfing with Smiles began, and
one of the biggest supporters of SWS.
Checks can also be made out to Surfing with Smiles, and please note Tim Sheridan Scholarship in the memo. Checks can be mailed to SWS c/o Cinnamon Rainbows Surf Shop, 931 Ocean Blvd., Hampton, NH 03842
And once again, speaking of
the Beatles
...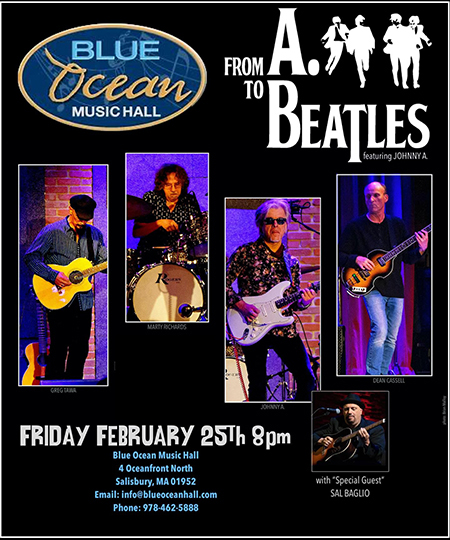 Appearing at the BLUE OCEAN in Salisbury Beach, MA
on February 25th, 2022 Click on the ad to buy Tickets.

*Sal Baglio has been added to the show!


KSM Photoshop of the Week
Now this surprised me. I did not know that Khaliddy was a figure skater. I would have thought that the Sheik would look at Figure Skating as a sissy sport. You know, the kind of sport where Al Qeada would execute those who attempted wear white figure skates and skate/dance to disco/hip hop music. So this came as a complete surprise to me and my colleagues. I almost owe KSM an apology. But that is never going to happen in this lifetime or any other time in the near future. "Sheik Yer Booty Khaliddy!"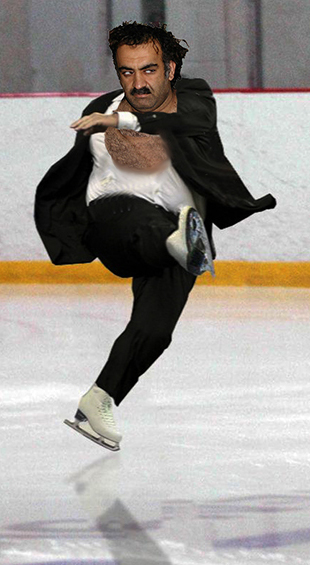 And so my friends, please take advantage of this weekly photo shop of the mastermind who planned 9-11 and resulted in the deaths of 3,000 innocent civilians by KSM (Khalid Sheik Mohammed).

*Note to self -must pick up a case of used white figure skates
at Home Depot this week.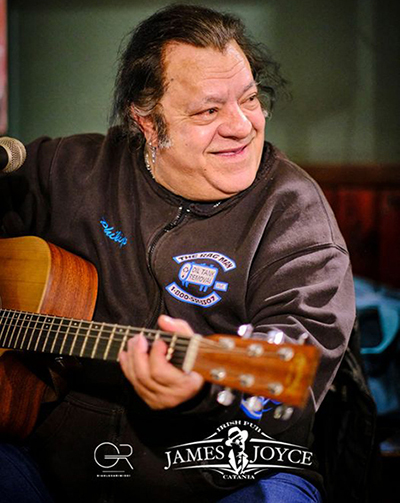 REST IN PEACE Carmen Dimarca. Musician, record producer, and a dear friend to so many.
HAPPY VALENTINES DAY February 14th, 2022!
*Especially to you baby!
HAPPY BIRTHDAY Jesse Ciarmataro February 17th, 2022!
HAPPY 66th BIRTHDAY Lenny Nichols February 22nd, 2022!
HAPPY ANNIVERSARY Mr & Mrs Rastl February 23rd, 2022!
77th Anniversary of the Flag Raising in Iwo Jima February 23rd, 1945-February 23rd, 2022. God Bless all the Marines and Sailors who fought and died there. Semper Fidelis
CONGRATS TO LEAH and ROB Piersiak on the Birth of
their third child Mave Frances. Born on February 3rd, 2022!

PLEASE Keep local Surfer/Musician Pete Kowalski in your thoughts and prayers throughout the year.

Please Support ALL The photographers who contribute to
Ralph's Pic Of The Week every week for the last 18 years.
** BUY a HIGH RES Photo from any of the weeks on RPOTW.

Remember my friends... Surfing Heals All Wounds.
Pray for Surf. Pray for Peace. Surf For Fun.

Ralph