THE MOSRITE GUITAR
I moved to Beverly MA in 1958. I instantly became friends with all the kids in the neighborhood. One of the kids was Kevin Bochynski. He lived up the street from me. I was into music from an early stage of my life. With my dad being a musician, and always playing music around the house, I naturally gravitated towards to the current contemporary music being played on the radio. I was really into Ricky Nelson and Elvis. I knew right then and there that I wanted a guitar. My first ever guitar was an acoustic KINGSTONE. It had nylon strings. I bought that guitar with money from my paper routes. I had two paper routes. One in the morning, and one in the afternoon. I actually bought my first cool STINGRAY Bike from money from those same paper routes.

But that acoustic guitar was awful. I could barely play it. I knew that I needed, and wanted an electric guitar. Kevin was in the same boat. He had an acoustic too. We would play together in his basement, struggling along on those two guitars was very difficult. We both knew that we needed to step up our game and go electric. And we did just that. We both got electric guitars and knew it was a game changer. We played together in his basement day after day. Kevin was always a better player than me, but I was more than happy to play rhythm to his leads. After awhile, we knew we needed to get more players. We wanted to start a real band.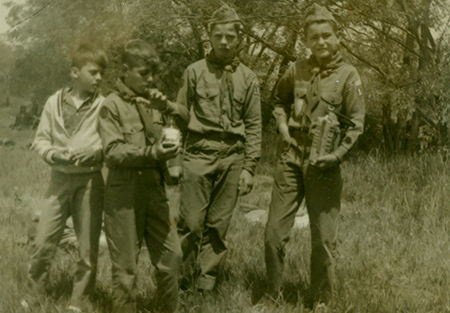 left to right: Victor Capozzi, Ralph Fatello, Kevin Bochynski, and
Ben Russell Photo by Gus Fatello circa 1961.

In 1963 Kevin and I started our first ever Rock band. It was Kevin on lead guitar, me on rhythm guitar, with Ben Russell on bass guitar (Ben lived at the top of the hill), and John Tsoutsouris on drums. We called ourselves, JOHNNY AND THE DIAMONDS. Kevin, myself, and Ben all had SILVERTONE electric guitars that we bought at Sears and Roebuck. Mine was a Black Silvertone shaped like a Fender Jaguar, Kevin had a semi sunburst guitar shaped kind of like a cross between a Telecaster and a Stratocaster. The cool thing about Kevin's guitar was, the guitar case was also the amplifier. He would literally open the guitar case and stand it up in the vertical position. There was a speaker with a volume and tone knob. Ben had the Silvertone Bass guitar. It had a single pickup that looked like a Dan Electro pick up. We had a band.

We thought we looked pretty cool. And we started to sound pretty good too.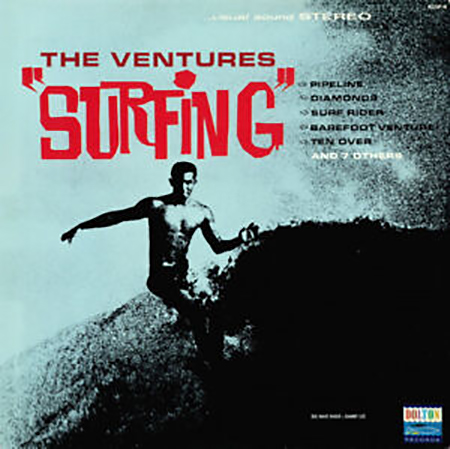 We played mostly instrumentals by The VENTURES. Doing songs like PIPELINE, WIPEOUT, WALK DON'T RUN and a bunch of others. Around that same time I had also discovered surfing. But that's a whole other story. In fact, if you read the WHO THE HELL IS RALPH bio on this Blog you can follow that whole journey. This is all about our first R&R Band. Back to the VENTURES. They had started out in the late 50's playing Fender guitars. And then in the early 60's they started playing MOSRITES.

The MOSRITE was designed by Semie Mosley. He simply took a Fender Stratocaster, and flipped it upside down. The VENTURES playing Mosrites looked so freaking cool. In late December of 1963 we all caught wind of The BEATLES. By February of 64 The BEATLES were it. We now began singing and playing our guitars. We covered a lot of the early Beatles songs as well as other British Invasion bands. And we still covered our favorite band, The VENTURES. Well, sometime between 1964-1966 Kevin's parents bought him a Mosrite. That blew all of our minds. Kevin had the same guitar that the VENTURES had, in fact, his MOSRITE was The VENTURES Model.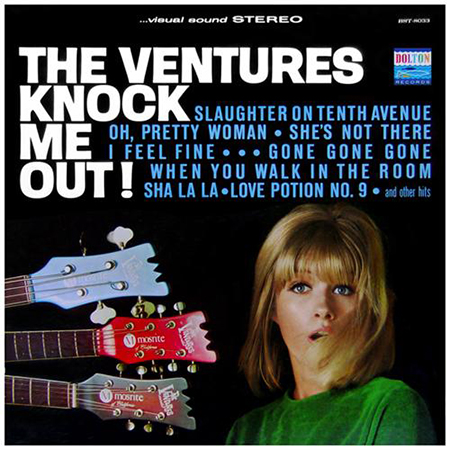 Kevin getting the MOSRITE was a game changer. The SILVERTONES no longer looked cool. If we were to get serious about our music, we needed to step up to the plate and follow suit where Kevin was now at. Long story short, I did get a better guitar. Though it wasn't a Mosrite it was a GIBSON Les Paul. And then I bought Fenders. And the rest as they see is History. The late 60's was a turbulent time. The War in Vietnam was a big deal. My music career was put on hold when I joined the Marines. When I got back from Vietnam everything back home was different for me. I ended up going to Art School in Boston and playing in bands while in college. I started to write my own songs by then. Kevin and I never played together again. He got married and started to work at the local Bank and settled down. While I went chasing after that Golden Ring and chasing waves. I tried to make a career out of music and tried right up until the late 90's.

We stayed in touch by the simple virtue of our parents still lived in the old neighborhood. We would see each other from time to time over the years, and always had pleasant exchanges. And then life caught up to us all. The old neighborhood was changing. All of our parents passed away and we all moved on. I would see Kevin here and there. I saw him at his father's funeral a couple of years ago and I brought up the MOSRITE. "If you ever decide to get rid of that guitar, I'd love to buy it off you." I said to him. Unbeknown to me, he had made up his mind right then and there that he knew what he was going to with it. I received an email two weeks ago from Kevin saying that he had something for me. He left his phone number so I called him.

We got all caught up to where we are right now in our lives. And then he got around to the reason for the email. "Ralph, I want you to have The MOSRITE. I want to give it to you." I was stunned. "Give it to me? As in Free of charge?" I asked. "Yes. As in free of charge." He answered. "I made up my mind at my father's funeral that I wanted you to have it." Well, you can imagine how blown away I was. "Gee, I don't know what to say Kevin besides the obvious. Thank you so much. I am completely blown away. I'm so humbled and thankful by this." He spoke again. "I want you to have it Ralph." I actually teared up after hanging up. I couldn't believe that Kevin would gift me the guitar of my early Rock and Roll dreams. Wow.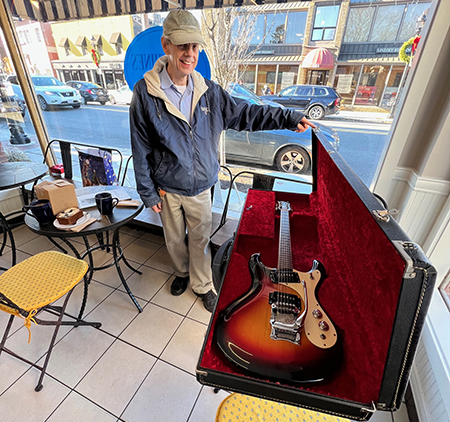 So we exchanged cell numbers, and we talked about where we would meet. Back in Beverly of course. So, on this past Friday, I drove down to my old hometown and met Kevin. We had a cup of coffee, and got caught up with our lives. And then he opened the case and there she was. Just as I had remembered her. The MOSRITE, in all her sunburst. splendor. I was still blown away by all of it. We eventually took a walk down Cabot Street in Beverly where we exchanged so many childhood memories.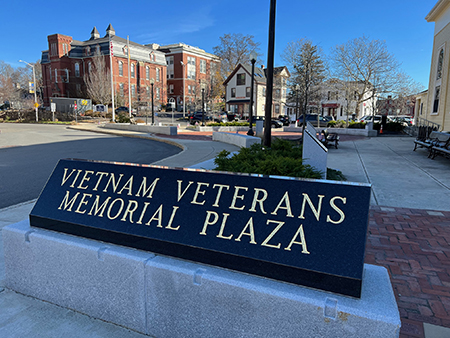 I carried the MOSRITE down to Ellis Square, where they now had a VIETNAM VETERANS MEMORIAL PLAZA. We took a few pics and shared more stories. And then we said our goodbyes.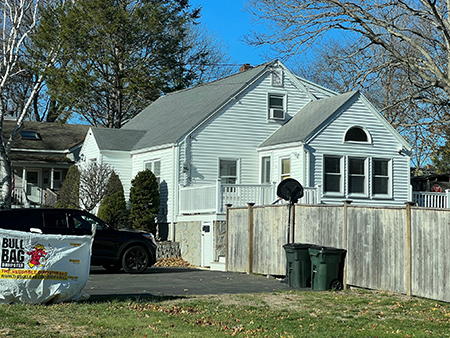 My old family home in Beverly, MA. It was a short walk to Kevin's house.

On the way home, I dove by the old neighborhood. I drove by my old home, Kevin's old home, and Ben's old home, of course I took photos. When I got back to Hampton, I sent the pics along with a nice note to Kevin. A short time later, I got a text from Kevin.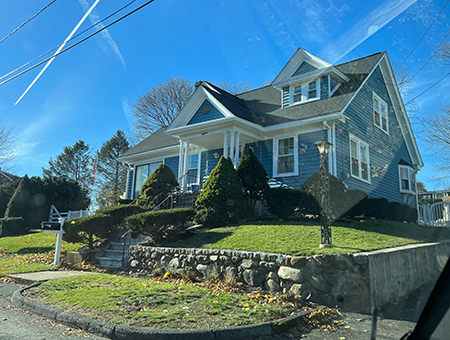 The house on 18 Davis Rd in Beverly that Kevin and I started our first band.

He wrote: "The MOSRITE has come home at last."
Yes it has Kevin, yes it has. Rock on brother. Rock on.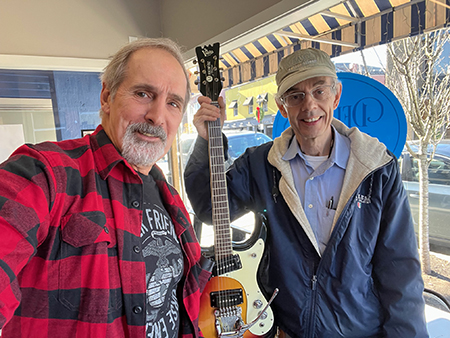 TIS THE SEASON LOCAL SURF SHOP OWNER NEEDS HELP.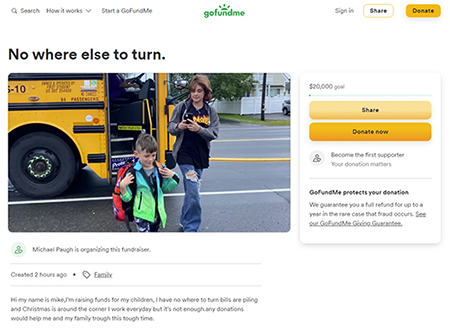 This is from Mike "Zappy" Paugh from ZAPSTIX Surf Shop

"Hi my name is Mike,
I'm raising funds for my children as I have no where else to turn. The bills are piling up, and Christmas is right around the corner. I work everyday but it's just not enough. This is very hard for me to do. Asking for help. But like I said, I don't have anywhere else to turn. So please, any donations would help me and my family get through this tough time.

Thank you,

Mike"

"HELPING FRIENDS HEALS ALL WOUNDS."




Another cool pic from the Ed O'Connell files. This is Dan Hackett. I remember this swell like it was yesterday. All the boys were up from down south. And they were all scoring good to great waves. And once again, Ed was "Johnny On The Spot. Photo by Ed O'Connell
*Click the photo above to see a larger version of Ed's Pic.

NOW FOR SOME LOCAL AND NATIONAL NEWS
THIS COMING SATURDAY December 10th, 2022 from 10AM to 6PM the NEW CINNAMON RAINBOWS will OPEN THEIR DOORS. The volunteers have been working around the clock to make this happen. The New Cinnamon Rainbows at Stevie's PIONEERS is going to be great. This is a WIN WIN situation for both Stevie and the CR crew.
I said last week that it reminds me of my favorite Christmas movie "IT'S A WONDERFUL LIFE." And how this story has the makings of a localized version of that classic film. The Christmas/Holiday season is upon us and it's very clear that the spirit of the holidays is front and center at the Old Pioneers/New Cinnamon Rainbows.




Stevie, Dave, Heather, Phil, and Caroline are so grateful and thankful for all those who have donated and who have volunteered to work to make this happen. Happy Holidays!

And speaking of Holidays. It wouldn't be the Holidays without one of these RALPH'S PIC OF THE WEEK Calendars.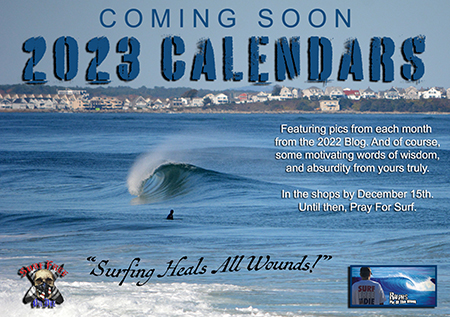 They will be available in the SHOPS on December 15th, 2022.

PATRIOTS LOSE ANOTHE GAME TO THE BUFFALO BILLS.




THE PATRIOTS are now 6-6 for the season.
They lost to the BILLS in what turned out to be a terrible game on all three sides of the ball. Including the play calling. I'm sorry but Matt Patricia should not be doing anything in terms of coaching on Offense. he was a defensive coordinator back in the day and he did a great job. But his offensive play calling? Horrible. Not sure what happened to this team, wait, what am I talking about?
I am 100% sure of what happened. They let the GOAT go.

If the Patriots somehow make it to the Playoffs, they will lose in the first round. No question. We are years away from being a contender. That's our reality. I'm still a fan. But I'm no dummy.

MIKE ROSA WINS WORLD CUP OF YOGA IN INDIA.




Michael Rosa won the SENIOR MENS YOGA WORLD CUP Competition in INDIA. To say that he's stoked is an massive understatement. The man is 71 years old and competes like an athlete half his age. I don't know a more disciplined individual than Mike. He's a fierce competitor in everything he does.
He was recently featured in a NETFLIX special on his YOGA competition. It was really cool.




Mike Rosa taking the Senior Men's category in the World Cup of YOGA in India this week. CONGRATULATIONS Michael Rosa!

THREE STOOGES APPEAR ON INFO WARS TOGETHER.



How on earth is this allowed? How is Kanye (Sorry Kan I'm not using the YE) and Big Ass Alex Jones, and Nick Fuentes allowed to breathe the same air as decent human beings? Disgusting POS. The three of them are exactly what is wrong with this world. All three should be in jail. Locked up for life.


THANK YOU ALL WHO MADE SUCH GENEROUS DONATIONS BY HELPING CINNAMON RAINBOWS.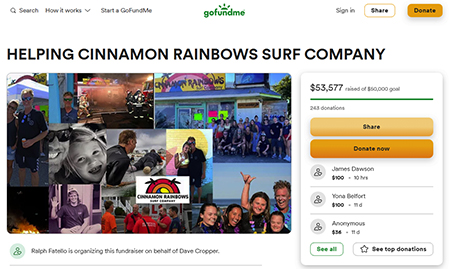 *Click on the photo above to make a donation

The HISTORY OF NEW HAMPSHIRE SURFING DOCUMENTARY. 58 years in the making.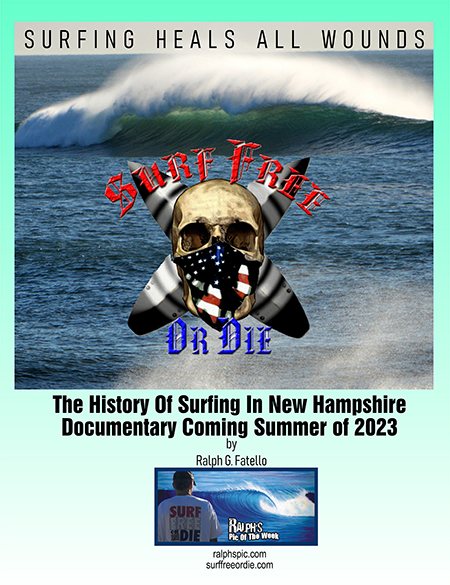 This should be ready by next Spring/Early Fall 2023. This has been 58 years in the making.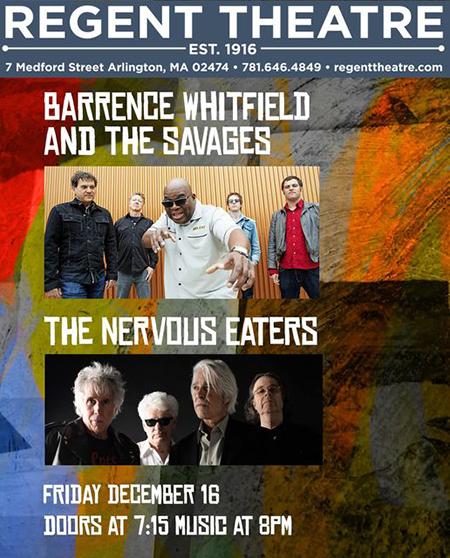 More friends of mine playing out in December that will clearly be worth the time and money to go see. The NERVOUS EATERS and BARENCE two GREAT Local Rock and Roll bands.

KSM Photoshop of the Week
There he is. Ole Khaliddy somehow got his ass on this panel of ultimate losers. But look closely. Even KSM knows that these three should be dispatched and deleted from society. Alex Jones is going to Hell. Kanye is just an idiot. And Fuentes? Please. Anyone who associates with any of these three should be banned from society. And yes I'm talking about 45. The mouth that just won't shut up. He will NEVER EVER be president again. And I say THANK GOD FOR THAT.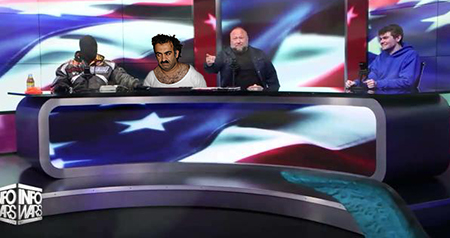 And so my friends,
please take advantage of this weekly photo shop of the mastermind who planned 9-11 and resulted in the deaths of 3,000 innocent civilians by KSM (Khalid Sheik Mohammed).
*Note to self -must pick up a case of expired INFO WAR Gift Certificates at Home Depot this week.

BEST OF LUCK TO CINNAMON RAINBOWS WHEN THEY MOVE INTO THE OLD PIONEERS BOARD SHOP!
GET WELL SOON Dave "CROP" Cropper!

GET WELL SOON Ryan Jackson NH2O!
Please keep local surfer Mike Keefe in your thoughts and prayers in the next few months. Keep fighting Mike!
Please keep local Surfer/Musician Pete Kowalski in your thoughts and prayers. SURFING HEALS ALL WOUNDS!
Please Keep local surfer Bill M. in your thoughts and prayers.

Please Support ALL The photographers who contribute to
Ralph's Pic Of The Week every
week for the last
18
years.
** BUY
a
HIGH RES Photo from any of the weeks on RPOTW.

Remember my friends... Surfing Heals All Wounds
.

Pray for Surf. Pray for Peace. Surf For Fun.


Ralph




Yesterday-THE BOYS OF SUMMER 1961.
Members of Troop 18 BSA. Left to right: Victor Capozzi, Ralph Fatello, Kevin Bochynski, and Ben Russell. Me, Kevin, and Ben played in a band together in 1963. We called ourselves JOHNNY and THE DIAMONDS. We did songs by the Ventures and The BEATLES. Victor and I went to Vietnam, Ben was in the service but never left the states, and Kevin didn't have to go in the military becuase he had a brother who was in Vietnam. Victor ended up being my roadie in the VINNY Band. We are still very close today. And Kevin and I just met up this past week. That story is featured in the main Blog.
Photo by Gus Fatello







I kept a daily Blog on my CATCH A WAVE FOR MOLLY surf campaign, when I surfed every single day for 365 consecutive days. Click on the Banner above to read entries of my daily journey. There's some really interesting and true experiences
that happened during that year. Some of which are to this day, unexplainable. Some are just mind blowing. But all true.

I started on July 26th, 2010 and ended on July 26th, 2011.

Some rainy Sunday, pour yourself a cup and go through the journal. Pay close attention to the month of May in 2011. Read that month and let me know what you think of that. Be forewarned it will change you forever.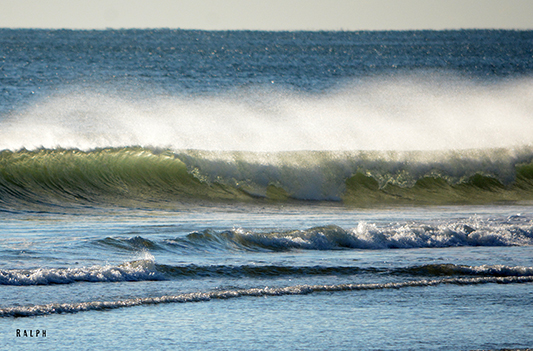 (Above) They were small, but hollow and clean. December 1st, 2022.
Photo by RALPH *Click on the photo above to see the whole gallery





(Above) The prefferred craft to ride. December 1st, 2022.
Photo by RALPH *Click on the photo above to see the whole gallery







(Above) Then again, some want bigger. December 1st, 2022.
Photo by RALPH *Click on the photo above to see the whole gallery




(Above) Brian Joyce elbow dipping. December 1st, 2022.
Photo by RALPH *Click on the photo above to see the whole gallery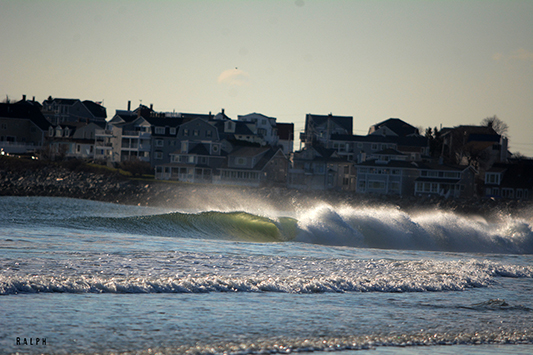 (Above) December 1st, 2022. Photo by RALPH
*Click on the photo above to see the whole gallery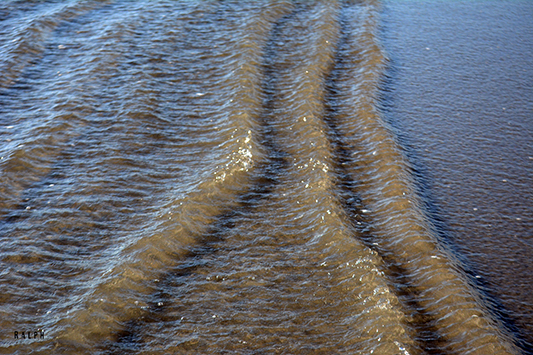 (Above) Then I get sidetracked by the ripple effect. December 1st, 2022.
Photo by RALPH *Click on the photo above to see the whole gallery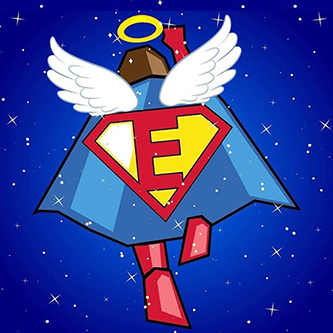 DIPG THE CURE STARTS NOW
To learn more about Evan and his journey https://thecurestartsnow.org/sup.../view-heroes/evan-austin/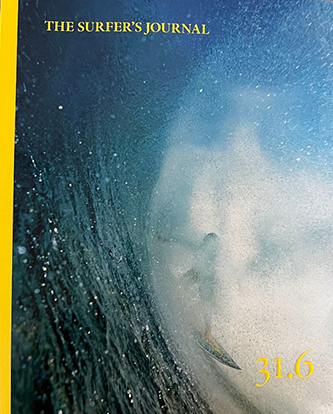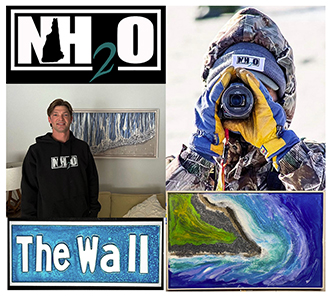 Click on the ad above to find out more about
NH2o's cool selection of product






If you love the Beatles and you love the guitar
click on this ad above for a great band.