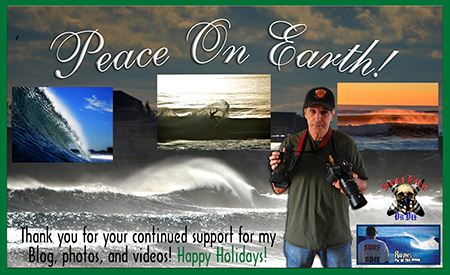 Click on the image above to see a larger version of my card. I can't think of a better thing to say than this. I mean every word of it. It's been one hell of a year for most of us in Blogland. I mean let's face it, there's no escaping the news, or the weather. There's so much to cover in the Big picture that was 2019, but here on this Blog? Let's try and stay focused on the things that matter to us.

Which for the most part, involves surfing, and the surf lifestyle.

We saw a lot of great things happen here on the seacoast throughout the year, and unfortunately we lost a few friends along the way. But Life goes on my friends. There's no stopping tomorrow. So we all have to do whatever it is we need to do, to keep moving forward. We will remember those we lost and speak of them often. And we will celebrate all the good that has happened in 2019 and all the good that is coming in 2020!

But first the Good.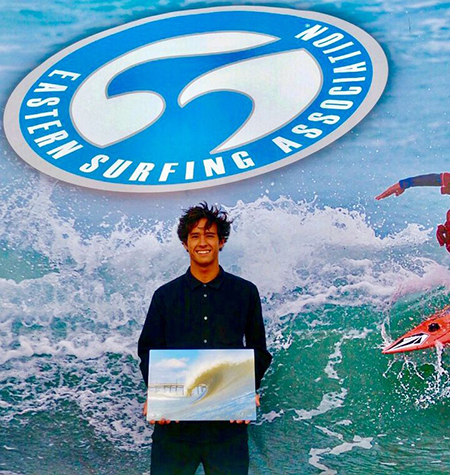 Hampton's own Kainalu Nichols was Crowned the ESA MEN's CHAMPION in September down in Cape Hatteras. Anyone who knows Kai and has seen him surf will agree he is a true Champion. We all wish him the BEST going forward. He's leaving for Hawaii's North Shore in a few days, and I'm sure he will only get better as he hones his Big wave riding skills on Hawaii's North Shore of Oahu. "Go Get Em Kai!"




This year we saw longtime Radio celebrity Tony Berardini officially retire from the Radio business after what seemed like an eternity. All you WBCN and KROQ fans know of Tony's role in the music business, and not only that, but Tony helped seal the deal in bringing the New England Patriots to WBCN! It was for many of us Rockers, a match made in heaven. In his latter years he worked with the crew at 98.5 Sports Hub. They say that all good things must come to an end, but that's not the case with Tony. He married a wonderful woman (Shelly) and he's taken up Surf photography. The last couple of months this Blog has had a few of his galleries. He shoots from the West Coast to the NH coast. So expect to see more of Tony in the water surfing
and on the land shooting. Retire my ass, get out there and shoot the surf!

We had another GREAT Day of Surfing With The Wounded Warrior's
in our 12th Year of HIT THE BEACH!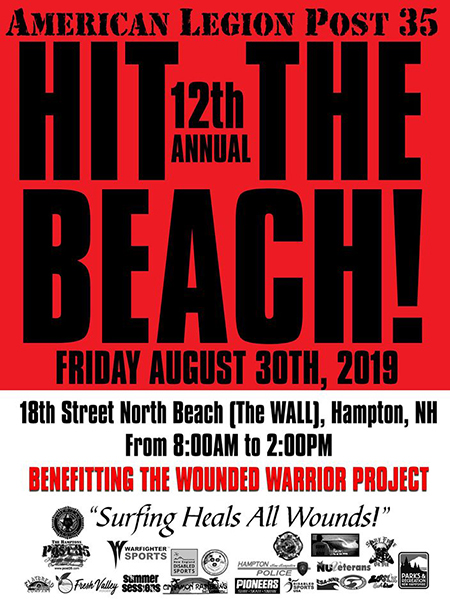 This next summer will be our 13th Consecutive Year!




And we had another successful SURFING WITH SMILES on the 10th anniversary of this amazing event! Such a great event each summer.

And Now For the Sad.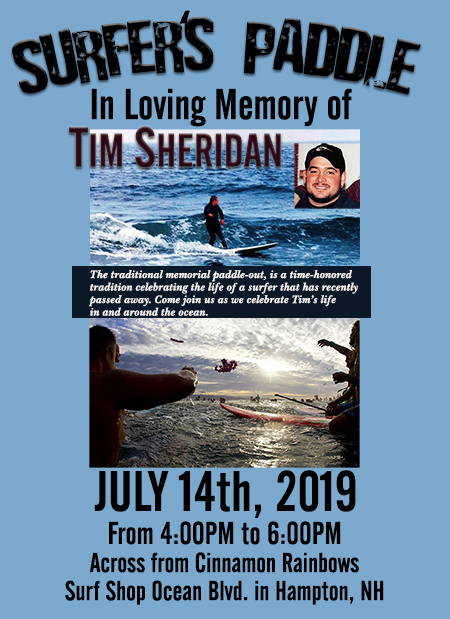 We said Goodbye to some beautiful souls this past year.




The last time we had this many Surfer's Paddles was in 2014.




It's good that we surfers do this to honor and reflect of those who are no longer with us. The SURFER'S PADDLE is a unique ceremony that is hard to describe. But it is truly one of the most special services that you will ever witness. For the families and friends of Tim, Curtis, and John we hope that you will find solace in the months and years ahead. Your loved ones will
never be forgotten.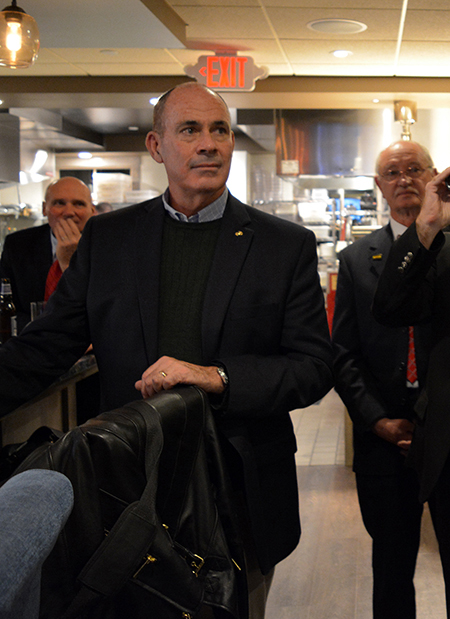 Surfer Joe Collins passed away in September and we will be having a paddle for him in the Spring. Joe was a Marine Combat veteran who served in Iraq.
He was a good family man and a great Marine. I will be posting here on this Blog for info about his paddle.




Speaking of Marines. We lost WWII Marine Warren White this year as well.
He was sweetheart of a man and he is missed by all who knew and loved him.




And the local music scene lost an icon when Asa Brebner passed away.
I took this photo of Miss Lyn and Asa at another rocker's funeral a few years ago. Asa was a creative Rock and Roller who played with many musicians and in many bands. The Modern Lovers and Robin Lane were two bands you might have heard of. He was a good friend.




The passing of Ric Ocasek was perhaps the biggest shock in the local/national music scene. Leader of the iconic band THE CARS passed away on September 15th, 2019. With Ben Orr passing away in 2000 and now Ric, the CARS are no longer. They are like The Beatles now. There can never be a Beatles reunion and there will never be a CARS Reunion. And the CARS were one of the BEST New wave Pop bands in the world.

And finally. The PROTECT YOUR HEAD Graphic (pun intended).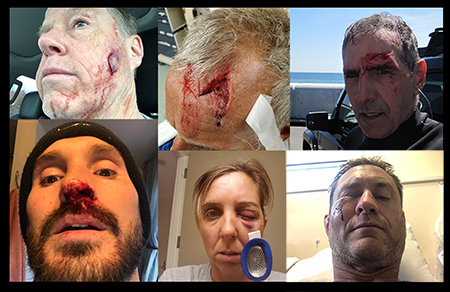 Every surfer in this collage was hit in their head by their own board.
Johnny, Markey, Ralphie, Kyle, Erica, and Terence. all hit with their own boards. PROTECT YOUR SKULLS. Use your hands or use a helmet.

"Surfing, Music, and LOVE Heals All Wounds."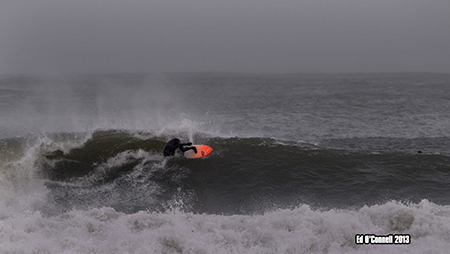 This is Mike Stanek. Up on the coping of a very thick lip. Mike is one of the best regular foot surfers we have. He can ride them all. Big and small. He can adapt to every condition by having a quiver of his own boards that he personally shapes and glasses. He has a unique style all of his own. He's always been one of my favorite surfers to shoot. If Mike is out surfing, I'm shooting. No question about it. I'm shooting. Photo by Ed O'Connell
*Click the photo above to see a larger version of Ed's Pic.

Now for Some Local, National and International News
I'm not going to harp on this Impeachment. It happened. And he did it to himself. And regardless of how this all plays out in the Senate hearings, his legacy is sealed. His Christmas was ruined and his base are all up in arms.

Our country is divided.

And I'm not sure if there's anyone out there who can bring us all together. I just know it's not him. It never was. If anything he's made things worse. Way worse. All I can say is, God Help Us All.




And this? See below. This is a freaking joke. 45 was cut from the Canadian network airing HOME ALONE 2. He's been on another Tweeting rant. Maybe they should do a HOME ALONE 3 and have 45 be left alone in the white House during Christmas. I'd watch that. And maybe Nancy Pelosi and Chuck Shumer could be the bad people who come to the White House to scare him.

HOME ALONE 3 coming to a theater near you.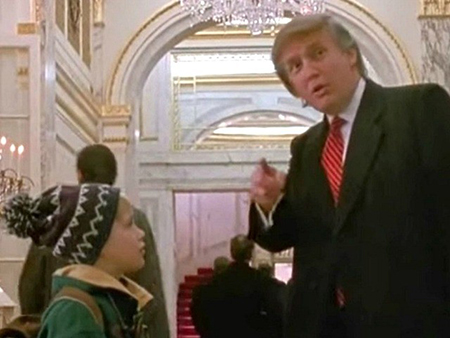 STOP TWEETING and TRY AND ACTING LIKE YOU'RE THE PRESIDENT OF THE UNITED STATES OF AMERICA!

THIS JUST IN. LATE BREAKING NEWS
OK The Patriots lost to the Miami Dolphins in Foxboro today by a score of 27-24. Had they won they would have secured a Bye week. They could have rested and waited to see who they would be hosting after the Wildcard weekend. Instead, they will be playing this coming Saturday night and they will play the RED HOT Tennessee Titans.

I'm not sure they can beat them. It seems that Belichick has a hard time beating ex players/coaches. Mike Vrabel is the head coach of the Titans. And I've got a bad feeling about this one. The patriots have NEVER won a SUPER BOWL playing in the Wildcard games. In fact, this is the first time in 10 years that the Patriots have played in a Wildcard game. The kids who grew up around TB 12 and company have never seen anything like this.

I'm going to wait and see what happens on Saturday night. I do know this, I won't be surprised if they lose or if they win. And for the record, I'm happy with SIX SUPERBOWL TITLES.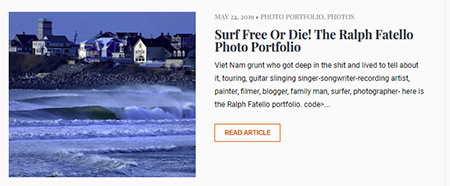 ESM (Eastern Surf Magazine) using a READY MAG format did the Best of Ralph's Pic. And while they couldn't possibly use everything thing I've ever done, they did manage to put up some 50 pics of mine, plus two videos. And I was truly humbled by their intro. Mez said some nice things about me. CLICK ON THE IMAGE ABOVE TO SEE THE WHOLE Spread.

COMING FATHER'S DAY 2020.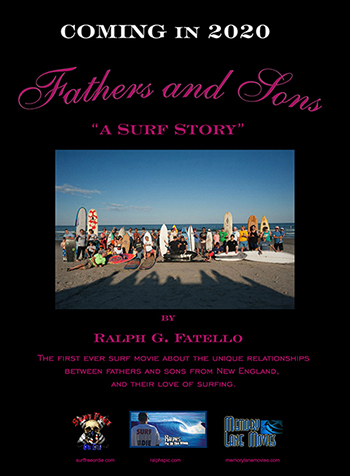 Before the Fathers and Sons movie I'm planning on another release. This too will be unique.

I'm calling it "FOR LOVE AND WAVES."
The story of couples who surf.
Married couples. Single couples. Gay couples. Lovers who surf together. From SURF FREE OR DIE and RALPH'S PIC OF
THE WEEK.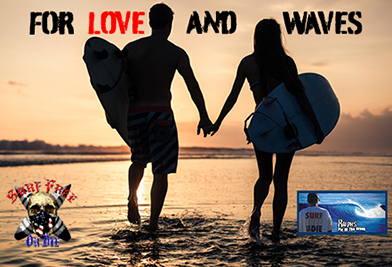 Posting on Valentines Day February 14th, 2020.




Congrats to Derrick and Julia on baby girl number two!
Momma and baby are doing great!




This just happened this week. Local Surfer Tony Furina and his girlfriend accidentally overdosed on drugs. This photo seems fitting. A double Rainbow, one for Tony and one for his girlfriend.
The number of accidental drug overdoses in this country has reached a new level that should be sounding the alarms for all users and their families. The problem is Fentanyl. Most of the heroin/cocaine being sold on the streets are cut with that shit. It's killing people every single day. For the users it's the ultimate high. But for the families that are left behind, it is a life sentence of pain and suffering.

If you are using heroin/cocaine recreationally you need to be aware of FENTAYL. If you have a problem with drugs there is hope. It's not the end of the line.

You CAN get cured. You CAN go straight. And more importantly, you can SAVE your family and LOVED ones from the worse pain of all. Once you're gone, your suffering and depression is over. Not so for those you leave behind. I truly believe that if every person who ever OD'd could see the pain and suffering that your death has caused your loved ones, you would never do drugs again. If you could see what your overdose has done to the people you love, you would NEVER do that shit again.

You need to be able to see above it all. It won't be easy, but you can do it. There is Hope while you're still alive. There is nothing but pain and suffering if you choose to keep using. It's all up to you. Nobody can make that call. It's all on you.

Do the right thing. Get help. Stay healthy. Remember what surfing feels like. Remember what it's like to be happy and in love. It can happen, but only if you want it. Get back on your feet and fight.
Don't let some cheap high dictate your life. Take it back. Fight for your life and the lives of those around you. You are NOT alone.

May God watch over the families and friends they left behind.
photo courtesy of Dale Pariseau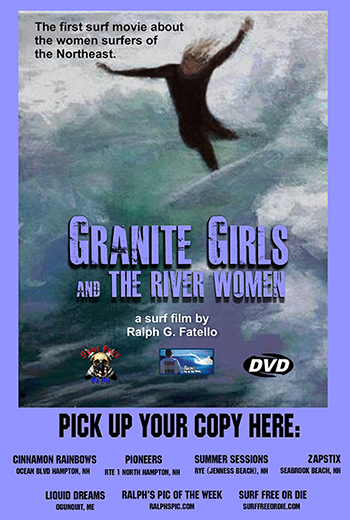 The DVD's are available at all the local surf shops. Or by
sending me an email. ralph@adlantic.com or send a check for $20.00 made out to ADLANTIC and send it here:

ADLANTIC
c/o OC Studio Suites
703 Ocean Blvd Suite C-4
Hampton, NH 03842

Or RENT or BUY it Online. You have spoken and I have listened. You don't have a DVD player so I made it available Online. Watch it on your Smart TV, your computer, or your cellphone! I can't make this any easier my friends.


GRANITE GIRLS and The RIVER WOMEN from Ralph's Pic Of The Week on Vimeo. NOW AVAILABLE on VIMEO ON DEMAND.

KSM Photoshop of the Week
There are no pics of KSM as a baby. Or there aren't any that I am aware of. So I figured with this being NEW YEARS week, why the hell not create a photo shop of a Baby KSM? This is what I think Khaliddy would look like if he was a baby. A little Chunky baby with facial hair and hair on his back. You know, I just might be onto something here. Any way, Happy New Year!




And so my friends, please take advantage of this weekly photo shop of the mastermind who planned 9-11 and resulted in the deaths of 3,000 innocent civilians by KSM (Khalid Sheik Mohammed).

*Note to self -must pick up a case of Christmas lights at Home Depot this week.

Each winter I run these promos form our friends in the mountains. LOON, CRANMORE, and PAT'S PEAK. Just click on these logos below to see what's happening up north.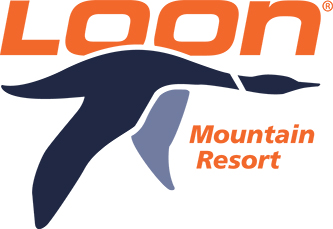 New England's Most Accessible Resort
EXIT 32 off of 1-93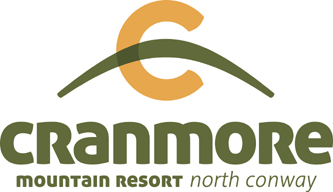 North Conway's Family Mountain
Located in North Conway, NH
Voted # 1 Ski Town in the country by USA Today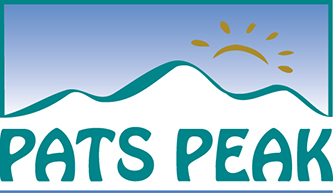 Southern New Hampshire's Family Friendly Mountain
Close To Home!

Congrats to Julia Nichols on the birth of baby girl number 2 December 20th, 2019!
GET WELL Soon Jack Keefe!
MERRY CHRISTMAS!
HAPPY HANUKKAH!
HAPPY KWANZA!
HAPPY HOLIDAYS!
PLEASE Keep longtime NH Surfer Greg Smith in your Prayers.

Lenny Nichols & Colin Madden
Co-Directors, NNE District
Eastern Surfing Association
www.esa-nne.org
@esa.nne.surf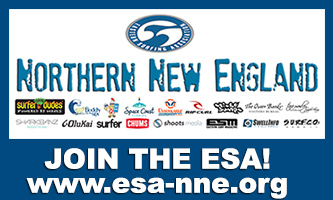 Please Support ALL The photographers who contribute to
Ralph's Pic Of The Week every week for the last 13 years.
** BUY a HIGH RES Photo from any of the weeks on RPOTW.

Remember my friends... Surfing Heals All Wounds.
Pray for Surf. Pray for Peace. Surf For Fun.

Ralph