December 26th, 2021 The RUN is 19 out of 19 Weeks.
Waist high or better at least once a week.
There were chest to shoulder high on Monday 12-16-21.
And waist high on Thursday 12-23-21

THE RECORD FOR THE MOST CONSECUTIVE WEEKS IN A ROW FOR WAIST HIGH OR BETTER. August 8th, 2021 was 53 WEEKS! TOPPING THE 43 CONSECUTIVE WEEKS SET IN 2009!
Send your SURF Pics to me directly to ralph@adlantic.com.
Need photos by 10 AM on Saturdays. Seriously.
By 10AM. Make sure they are 1300 pixels wide.
If you have more than 10 pics please use wetransfer.com it's free up to 2 gig. Please DO NOT send me over 50 pics without first contacting and communicating with me.
Thank you.

Click on Archives link to see all the past Blogs
and pics.


Yeah I know. The Blog is late. But I have three pretty big reasons why. Actually four, if you figure in that this is the YEAR IN REVIEW BLOG. But those other three reasons? Well for starters, Christmas fell on a Saturday this year. As most of you regular readers know, I work on the weekends to get the Blog posted by Sunday night. But, like a few hundred million of you, I celebrate Christmas. I'm not about to work during Christmas. It's not like I'm a nurse, Firefighter, or Police Officers. I'm a Photographer, Filmmaker, Blogger. And more importantly, I'm a family man. The holidays are for family and friends. It's not that I don't consider you all friends. You are. Hell, some of you are like family. And I mean that in a good way. The lord knows family members can be trying at times.

And that year in review? Well, I'm not going to get into details of the major political stories of the year. But suffice it to say, events like the January 6th insurrection was a dark day in our nation's history. Same with the Fall of Afghanistan. Two of the darkest days in recent memory. Both 45 and 46 should hang their heads in shame. The tragic December tornadoes in Kentucky. And the virus that just won't go away. COVID-19 and it's close mutated cousins. Delta and Omicron.

It's like we're living in a science fiction movie.

The LOCAL SURF COMMUNITY LOST A FEW MEMBERS OF THE TRIBE
THIS PAST YEAR.

Greg Smith, Walter Helfer, and Glen Randall. There were Paddles for all
three of them. We remember them and the ones they left behind.




On a personal note. This past year has been monumental. We lost our beloved JoEllen/Grammy in July at age 72. Cancer. I turned 70 in July, and our son Max turned 30 in September. So it's been an up and down year for us.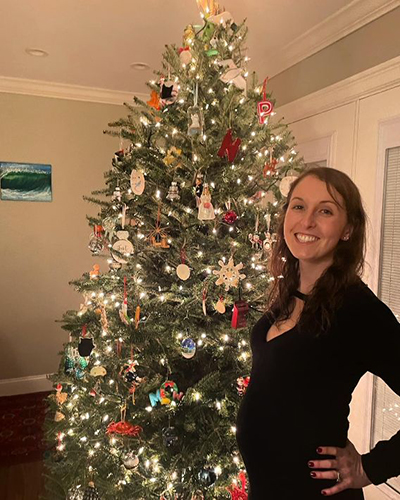 On a good note our youngest daughter Noelle and our son-in-law Pete are expecting their first child in April of 2022. That will bring our grand total of grandchildren up to four. And all four are granddaughters!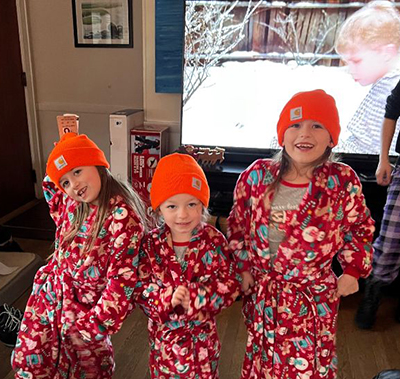 We LOVE THEM ALL!

The other two reasons besides Christmas and the YEAR IN REVIEW?

Well that football game messed me up. Big time. I wrote about that in the next column over. And the other reason? It snowed Christmas night. Not a big storm mind you but enough that I had to shovel both driveways kind of snow. And quite frankly, I did not see that coming. I don't know how I missed that, but I did. We had 4-6". Don't get me wrong, I love snow. And I especially love a White Christmas. So while it sounds like I'm complaining, I'm not. I'm simply pointing out the reasons for my tardiness. And they are all legit reasons.

I hope you all had a wonderful Christmas/Chanukah's holiday.

There's still some great gift ideas from these local surfers that will fit into the Holiday Shopping criteria. After all, until the clock strikes twelve on December 31st, 2021 it's still the HOLIDAY Season. So take a look at these.

Here's some really cool surf prints from one of the area's most talented Surf Artists Stan Chew. I have some of Stan's work and it is front and center in our home. Click on this image below and pick up one of these great prints for the surfer in your life.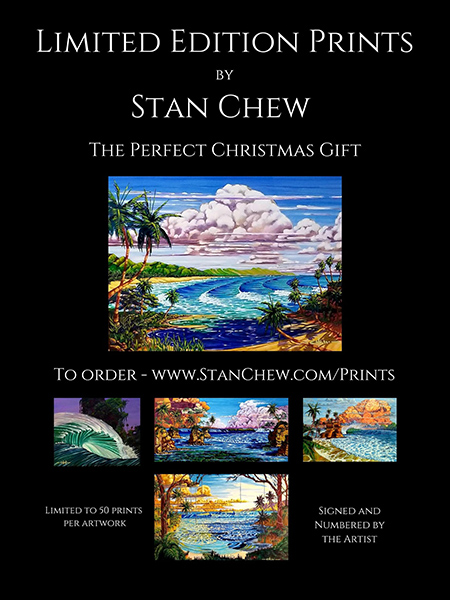 And speaking of SURF ART. Here's a new company born this year that has a lot of cool stuff for the surfers in your life. Click on the link below.




Tell them that JIM sent you. Trust me, you'll be welcomed with open arms.
I'll be featuring Ryan from NH2O in one of the next Blogs. he's got a really cool company going here and he's got an interesting story to tell. So look for a feature on NH2O in one of the next Blogs in 2022.

And last but not least. There's my annual RPOTW calendars! In fact, the YEAR in review has some of these pics in the gallery. This year's calendar was a whole different concept than last years. I used one large empty wave pic and then sprinkled in the smaller action shots. Plus I wrote a caption for each month. After all, I am a writer of sorts.

Click on the image below to see a larger version of the calendar.




The Annual RPOTW Calendars Are Out. I'm asking $20 pr calendar. You can pick one of these up at CINNAMON RAINBOWS or email me ralph@adlantic.com and I'll set one aside for you.
"NEW YEARS RESOLUTIONS AND SURFING HEALS ALL WOUNDS."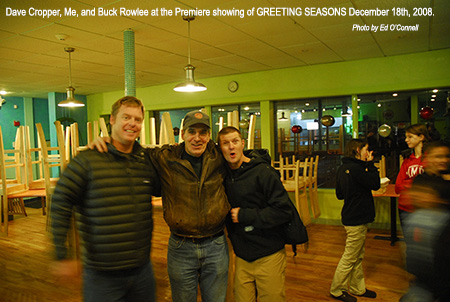 This is a pic of Dave Cropper, myself, and Buck Rowlee at the premiere showing of my movie GREETING SEASONS. This is from December 18th, 2008. That was a fun night.
Photo by Ed O'Connell
*Click the photo above to see a larger version of Ed's Pic.

NOW FOR SOME LOCAL AND NATIONAL NEWS


The NEW ENGLAND PATRIOTS lost another heartbreaking game last night 33-21 to the BILLS.




After losing to the Colts last week this was a MUST Win game. I hate MUST Win games. The problem with this particular MUST WIN game was, both teams needed to win. I guess Buffalo wanted it more. Josh Allen was the better QB yesterday. No question. He was a beast out there.

The defense could NOT stop him.

And make no mistake about it. He practically beat them on
his own. He beat them with his arm, and his legs. He was simply unstoppable. Our wide receivers could not catch a ball to save their lives yesterday. KNeal Harry? I'm over him. Trade him.

Our defense was terrible. And Mac Jones looked every bit like the Rookie that he is. Don't get me wrong, he's "going" to be great. Just not this year.

I think we all got swept up in the hype 10 days ago when we were sitting on top of the AFC. Now? Now we're in 6th place in the AFC. And The Bills are AFC East leaders. Best we can hope for is a Wild Card slot. We will need to win out the next two games. If the Bills win out? They own it. The team has nobody to blame but themselves. Stupid penalties. Missed tackles and dropped balls DO NOT Win Championships. Shit, they don't win games period.

Watching Bill Belichick's post game interview this week was weird as well. He looked defeated. He acted so not like him. He was even tolerant of a woman reporter asking him if he "had any New Years Resolutions?" Say what? In the past he would have looked at her with the look of death shooting those red lazer beams out of his demonic eyes and burned a hole through her skull. This time? He sounded like Mr Rogers " I don't know, maybe next week I'll have one." Wait! What? Who is this? I'm telling you people, somethings rotten in Denmark.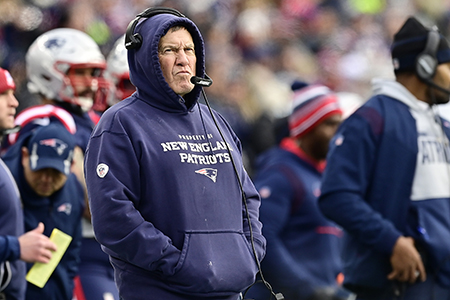 I want the Grumpy Old Bill Belichick back. Come on Bill. Tear those players a new asshole. "Do Your Job Coach!"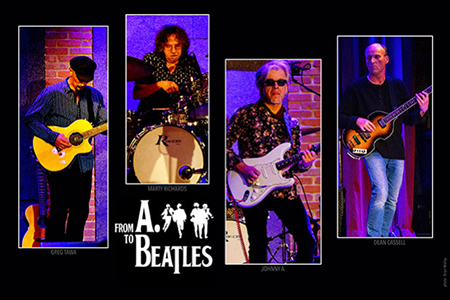 Appearing at the BLUE OCEAN in Salisbury Beach, MA
on February 25th, 2022 Click on the ad to buy Tickets.




Speaking of the Beatles...Paul was always my favorite Beatle. I found this meme the other day. And thought it was significant. Why? Because I was born in 1951.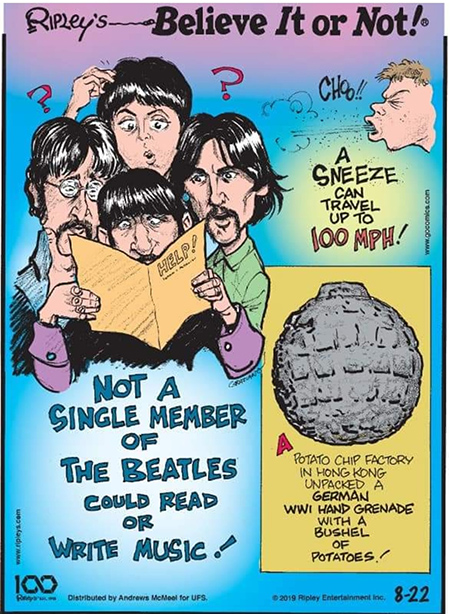 I knew all of this....did you?

THE SOFIA SMITH SCHOLARSHIP FUND
If you can afford to donate a few dollars to help Greg Smith's daughter Sofia out please click on the image below to lend a hand. Thank you and Mahalo.

*The SURFER'S PADDLE video for Greg Smith is down in the video section of the Blog. It's worth watching if you've not had the chance to. The drone footage by Martha Lardent is worth the viewing alone.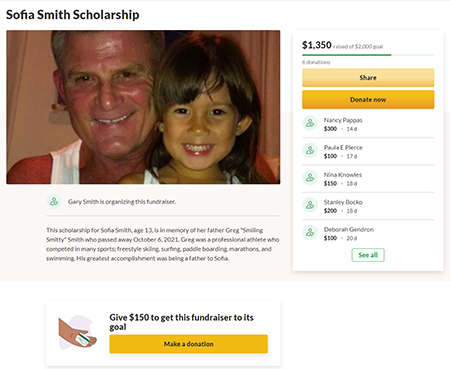 Thank you for Helping Out the Daughter of this NH Surf Legend.


KSM Photoshop of the Week
I can't believe that Khaliddy was before his time when it comes to mask wearing. And this was all before COVID. Though it's pretty obvious they did not cover their noses very well. The women need to be able to pick up on KSM's potent scent well in advance of making eye contact. Better to smell good than to see good.




And so my friends, please take advantage of this weekly photo shop of the mastermind who planned 9-11 and resulted in the deaths of 3,000 innocent civilians by KSM (Khalid Sheik Mohammed).

*Note to self -must pick up a case of nasal inhalers at
Home Depot this week.

REST IN PEACE Desmond Tutu.
HAPPY NEW YEAR Everyone!!
HAPPY ANNIVERSARY Baby 12-23-21!
HAPPY BIRTHDAY David Fatello 12-23-21!
HAPPY BIRTHDAY Tony Berardini December 24th, 2021!
HAPPY BIRTHDAY Baby Jesus December 25th, 2021!
HAPPY KWANZA December 6th, 2021-January 1st, 2022!
MERRY CHRISTMAS and HAPPY NEW YEAR!
PLEASE Keep local Surfer/Musician Pete Kowalski in your thoughts and prayers throughout the year.
Finally PLEASE keep Kim Grondin in your thoughts and prayers.

Please Support ALL The photographers who contribute to
Ralph's Pic Of The Week every week for the last 16 years.
** BUY a HIGH RES Photo from any of the weeks on RPOTW.

Remember my friends... Surfing Heals All Wounds.
Pray for Surf. Pray for Peace. Surf For Fun.

Ralph






Yesterday- RON FREEMAN NOVA SCOTIA SEPTEMBER 1983.
(Below) There's only one Ron Freeman. Ronnie was one of the best surfers to ever come out of the Northeast. From NH to Maine to Nova Scotia. His style was unmistakable. And his talent behind the lens was in my honest opinion one of the best. This is a classic photo, as it depicts Ronnie in one of his stylish stances and his knack for speed. Photo by Jerry Law
*Click on the pic to see a larger version.



I kept a daily Blog on my CATCH A WAVE FOR MOLLY surf campaign, when I surfed every single day for 365 consecutive days. Click on the Banner above to read entries of my daily journey. There's some really interesting and true experiences
that happened during that year. Some of which are to this day, unexplainable. Some are just mind blowing. But all true.

I started on July 26th, 2010 and ended on July 26th, 2011.

Some rainy Sunday, pour yourself a cup and go through the journal. Pay close attention to the month of May in 2011. Read that month and let me know what you think of that. Be forewarned it will change you forever.