I know this looks like a photo straight out of the movie "GOOD FELLAS" but in reality, it's a photo of my father's side of the family. The four brothers and the one sister. From left to right: Gus, Ralph, Bruno, Anna, and Angelo. My Aunt or as we called her Auntie Anna passed away this past week at 97 years young. She was the last of the Fatello elders. There are many of us who think that living to an old age might not be what we all want. The obvious thoughts of losing one's facilities to think, act, and remember are things that come with old age. Not true with Auntie Anna. She was as sharp as a tack right up until the last few months.

The following was taken from her obituary at Solimine Funeral Home:

"Anna Maria (Fatello) Marengi, age 97, of Lynn, died Thursday, December 20, 2018 in a local nursing home after a period of declining health. She was the wife of the late Joseph Marengi. Born in Lynn on February 20, 1921, she was the daughter of the late Giuseppe and Maria (Napoleoni) Fatello. A lifelong Lynn resident, she was a graduate of Lynn Classical High School, class of 1938. Anna worked at Union Hospital as a central service technician until her retirement on September 28, 1984. She was an avid reader, and loved playing bingo and going to Foxwoods.

She was the beloved mother of Maria A. Fuller of Arizona and Joseph A. Marengi and his wife Karen of Texas; the loving and devoted grandmother of Jason and Stacey Fuller of Arizona, and the aunt of several nieces and nephews. She was the sister of the late Ralph, Bruno, Gustone, and Angelo Fatello.

Her funeral will be held on Saturday at 10AM in the SOLIMINE FUNERAL HOME, 426 Broadway (Rt 129), Lynn. Burial will be in St. Joseph's Cemetery. Relatives and friends are respectfully invited. In lieu of flowers, donations may be made to St. Jude Children's Research Hospital, PO Box 1893, Memphis, TN, 38101-9950"

What's missing from her obituary is the real true story of her life.

Being the only sister of the four boys. She lived with her mother (Noni) at 63 Warren Street in Lynn MA. She watched as her four brothers all went off to fight in the wars. Ralph, Bruno, and Gus fought in WWII and Angelo fought in Korea. Life had to have been hard back then. Watching her brothers go off to war. But then again, those were different times. Every neighborhood was experiencing the same kind of life. They all went off to save the world in WWII.

But it was after the War when things really came together. I spoke briefly at her funeral on Saturday and mentioned the fond memories of the holidays spent at Noni's house. The food, the laughter, the loud voices and yelling. If you've never been around a large Italian gathering you really missed out on a certain fabric of lifestyle that only happens in that loud and happy atmosphere. There was three rooms where we all gathered. The kitchen, the dining room, and the small den. The kitchen is where Noni would prepare all the meals. Auntie Anna along with my mother Eva would help out as best they could. But make no mistake about it. Noni was the queen of that kitchen.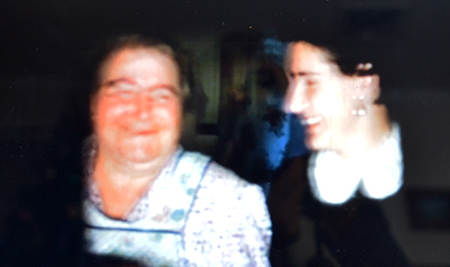 This is a video frame grab of Noni and Auntie Anna from my late father's home movies. I apologize for the blurry image. The original film is much better to look at. But in that small dining room sat Noni, Uncle Ralph, Uncle Bruno, Auntie Tootsie, my parents (Gus and Eva), Uncle Angelo and Auntie Dot. And all of the kids. Joanne and Joey Fatello, Maria and Joey Marengi, and all of us Ralph, Donna, Johnny, Gale, Evamarie, and David. Like I said, the noise and the smells will stay with me forever. But like the old saying goes, nothing lasts forever. Though Auntie Anna certainly made a go at that.

Life is truly fleeting. Those days seemed like they'd never end. But they do.

And one by one, they started to leave this earth. Starting with Noni. Then Uncle Joe, Uncle Ralph, Auntie Dot, my dad Gus, Uncle Angelo, Uncle Bruno, Auntie Tootsie, my cousin Joey Fatello, my mother Eva, my little sister Evamarie, my nephew Michael, and finally Auntie Anna. I'm really going to miss her. She was the last of my aunts. And she still called me "Ralphie." I think I'll miss that most of all. Because when she called me Ralphie, it brought me back to a time in my life, when the magic of being a young child was real. There was Santa Claus. There was an Easter Bunny. And there was always, a gathering at Noni's house. If I close my eyes, I can still hear them, and smell the cooking from Noni's kitchen.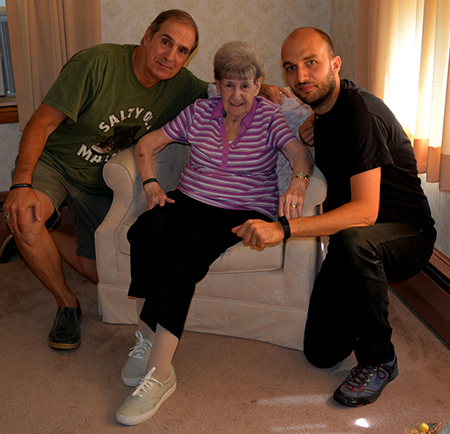 This is a self portrait of me and my cousin Dario Fatello from Palestrina, Italy when we went to Auntie Anna's house in 2016 to interview her. I plan on making a little documentary on the Fatello family using that footage and the footage of my later mother that I shot before she passed away. Thanks to my father's incredible home movies, I can bring them all back to life through the magic of film, video, and editing. That will be a fun project.

Rest In Peace Auntie Anna and Merry Christmas.

All the news this week is not all sad. Because my friends, there's this.
Click on the image to see the larger version. But long story short. On this day December 23rd, 1983 exactly 35 years ago, I first met my future wife Cory. I was playing at a club in Boston called SPIT. It was a Christmas party that was put together by WBCN and Barry Marshall and the Rocking Robins. I was to play the Little Drummer Boy. Only I played it like Jimi Hendrix would have played it. I remember going to the show with my friend David Robinson from the CARS. I was lucky to have a mutual friend Scott McClean introduce me to Cory after my show. There are no photos of us together that night.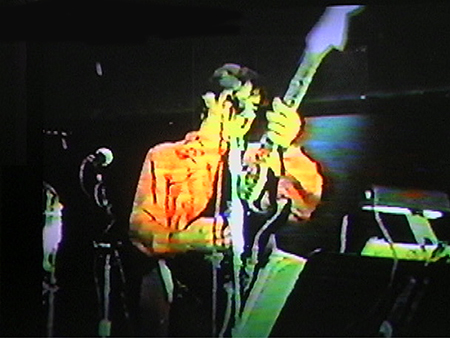 Only a video of me playing and a photo of Cory two days later on Christmas
in Arizona visiting her parents.




Just a short five years later on December 23rd, 1986, I asked Cory to marry me while flying over our nation's capital at 33,000'. We were on our way to Virginia to meet her parents for the first time. And today, December 23rd, 2018 my daughter got engaged to her boyfriend Pete. So this date in our family history is is significant to say the least.




Click on the image to see the larger version.

Pete asked Noelle to marry him (after he asked my permission) at a local surf break. Ironically it's within walking distance to the Chapel where Cory and I got married. With my oldest daughter Gabby married with three kids, and now Noelle engaged, that leaves Max. But there's no rush for any of this. In fact, I didn't get married until I was 37 years old. And I was 45 when Noelle was born. Yeah, I started late. But it's the finish line that's most important. We all love Pete. He's been great to Noelle. My granddaughters love him. He's so much fun. Plus he's a surfer and part Italian.




Welcome to the family Pete. You picked a special day to ask Noelle to
marry you. December 23rd. None of us will forget this date.

"Remembering our Past, Love and Peace, and of course Surfing
Heals All Wounds."






This week's ED's Corner pic is another unknown. I really hope that someone recognizes these unknowns and let's the person know about these postings. Photo by Ed O'Connell
*Click the photo above to see a larger version of Ed's Pic.

Now for Some Local, National and International News
This has been another absurd week in our nation's capital. Once again 45 has done the unthinkable. Firing Defense secretary General James Mattis and pulling ALL the troops out of Syria and Afghanistan. I swear, every week seems more and more out of control. I'm convinced that 45 has NO IDEA of what it takes to be president. He's so far out of his league it's beyond embarrassing.
Take a good look at all these Marine Corps Generals who were once under his command. They are all GONE!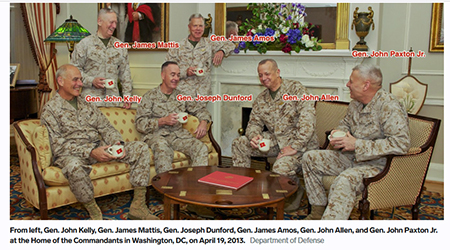 What else? oh yeah, THERE WILL BE NO FREAKING WALL! Mexico will NEVER pay for some stupid ass Wall. The Government has shut down because temper tantrum baby 45 is having a hissy fit. Look, it's no secret, that I was once a member of the GOP. But those days are long gone. I supported John McCain and once 45 uttered those despicable words about him? I left the party. I am now a STRONG INDEPENDENT. I vote for the person not the party. And as I have stated many times in the recent past. "I NO LONGER DRINK FROM THE WELL OF EITHER PARTY. I DRINK FROM THE WELL OF TRUTH."

Enough of this weekly depressing 45 news. Here's how you can own a piece of Women Surfer's Northeast History!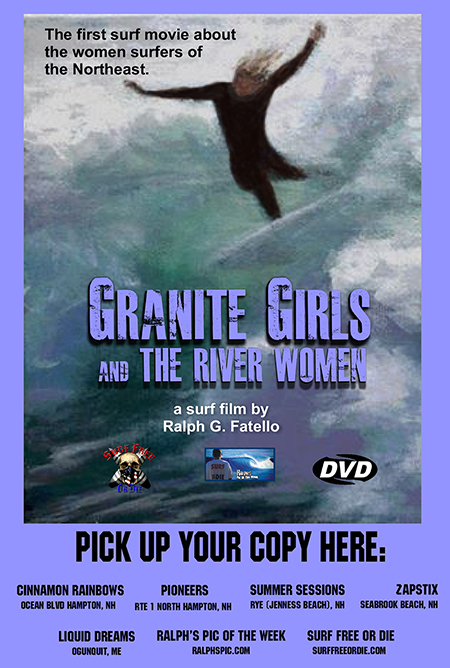 The DVD's ARE IN! We are taking orders via email. The much awaited All Women Surf Movie of the ladies and girls of the Northeast will be available at all the local surf shops this week and Online. To order yours just send me an email. ralph@adlantic.com or send a check for $20.00
made out to ADLANTIC and send it here:

ADLANTIC
c/o OC Studio Suites
703 Ocean Blvd Suite C-4
Hampton, NH 03842

THIS JUST ADDED! RENT or BUY it online. You have spoken and I have listened. You don't have a DVD player so I made it available online. Watch it on your Smart TV, your computer, or your cellphone! I can't make this any easier my friends.


GRANITE GIRLS and The RIVER WOMEN from Ralph's Pic Of The Week on Vimeo. NOW AVAILABLE on VIMEO ON DEMAND.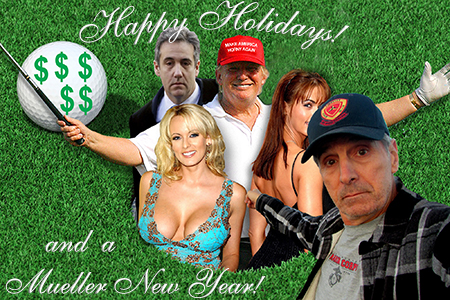 Sorry to my 45 supporters again, but after this week? I don't know what it is with Horny Presidents. From JFK to Clinton to 45. There must be something in the Oval Office water.


REST IN PEACE Penny Marshall. Actor Director.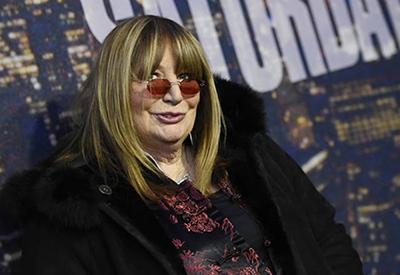 KSM Photoshop of the Week
Not many people knew that KSM was the original "Squiggy" in the Laverne and Shirley show. Yup, he was fired after yelling at the Jewish actors and making threats to all the Christians and the Jews on the set. Apparently yelling "ALLAH ARKBAR!" was too much for the director and cast members. Too bad he went sour. He might have had a successful acting career. Nope.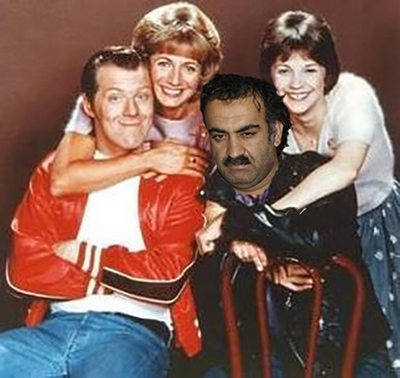 And so my friends, please take advantage of this weekly photo shop of the mastermind who planned 9-11 and resulted in the deaths of 3,000 innocent civilians by KSM (Khalid Sheik Mohammed).

*Note to self -must pick up a case of greasy hair gel at Home Depot this week.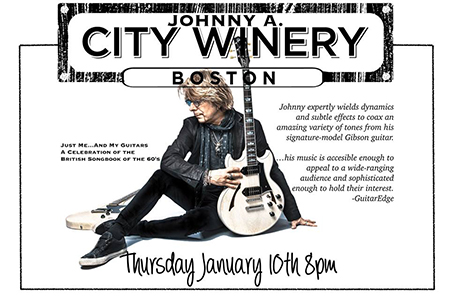 My friend Johnny A is a huge BEATLES fan. He plays several BEATLE songs in his show. I'm going to see him this night. I hope you can join me. Trust me, he's worth seeing and hearing. There's nobody like JOHNNY A out there.

MERRY CHRISTMAS!
CONGRATS To the Swartleys with the birth of baby Sylvia!
HAPPY BIRTHDAY Tony Berardini December 24th, 2018!
HAPPY BIRTHDAY Jesus of Nazareth December 25th, 2018!
REST IN PEACE Anna Maria Fatello- Marengi.
REST IN PEACE Penny Marshall.
REST IN PEACE Sondra Locke

FYI Lenny Nichols is looking for someone or someones to take over the ESA-NNE District. Please contact Lenny Nichols by calling his cell (603) 944-2418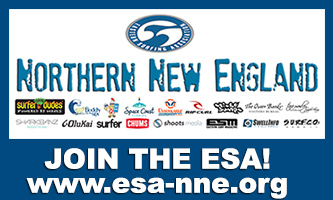 Please Support ALL The photographers who contribute to
Ralph's Pic Of The Week every week for the last 13 years.
** BUY a HIGH RES Photo from any of the weeks on RPOTW.

Remember my friends... Surfing Heals All Wounds.
Pray for Surf. Pray for Peace. Surf For Fun.

Ralph