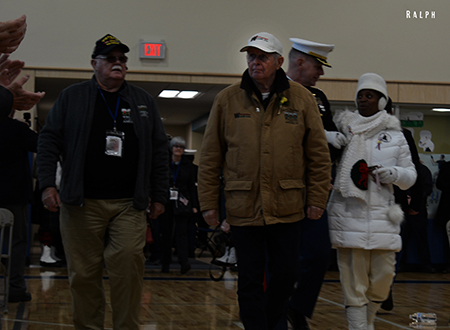 I first met Morrill Worcester (center with white hat) five or six years ago when I was Commander of the American Legion Post 35 in Hampton. So I know this whole story. I can't think of a more humble human being on the planet than Morrill. Read his story.

The following was written by Katie Lang.

"The Worcester family of Harrington, Maine, owns their own tree farm. In 1992, they had a surplus of wreaths during the holiday season, so the family patriarch, Morrill – who had long felt indebted to our fallen veterans – got help from a Maine politician to have those spare wreaths placed beside graves in Arlington National Cemetery in areas that received fewer visitors each year.
Several volunteers stepped up to help, including veterans from American Legion and Veterans of Foreign Wars posts and a truck company owner who transported the wreaths to Arlington, Virginia, where a small ceremony was held at the cemetery's Tomb of the Unknown Soldier. This remained a small yearly tradition for nearly 15 years until a photo taken at the 2005 ceremony went viral. Almost immediately, thousands of people wanted to know how to help or how they could begin a similar tradition in their states.
By the next year – with the help of some civic organizations and volunteers, including in the trucking industry – there were 150 simultaneous ceremonies held across the country. By 2008, the movement to remember, honor and teach had grown so much that Congress had declared the third Saturday in September National Wreaths Across America Day.
By 2014, the now-nonprofit Wreaths Across America had reached its goal of placing a wreath at all 226,525 graves in the cemetery.




The event continues to grow. This year, the organization shipped a staggering 1.75 MILLION wreaths to 1,640 locations that will hold ceremonies across the U.S. A few dozen locations overseas will participate. The organization said this was the first year they were granted permission to place wreaths at Normandy to honor those who died during World War II's D-Day invasion.
Veterans and Gold Star families are many of the roughly 2 million volunteers who prepare the wreaths, ship them across the country and put them on the graves. Pretty cool, right? To all of those who have volunteered time, efforts and money to the cause, cheers to you!"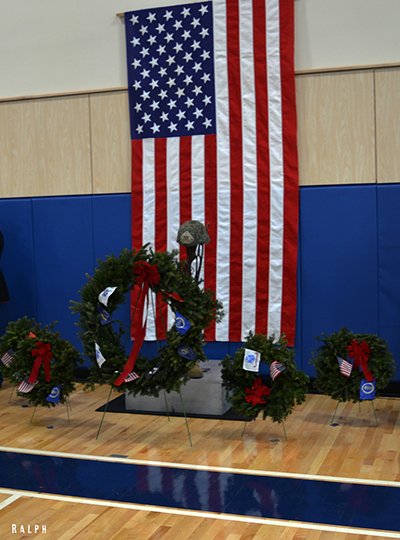 I shot over a 100 photos from this day. They are all in the gallery in the photo section. They say one photo is worth a 1,000 words. Go check them out.

This is a photo of me in September of 1988. I'm posing with ROBIN TROWER at the Paradise in Boston, MA. My band The NOR'EASTERS were the opening act. We got to play with TROWER a few times. I'm a huge fan. He was nice to all of us in the band. But that's not why I'm posting this pic.




Just two months later on December 18th, 1988 I had my very last drink.
This Tuesday marks my 30th year of being sober. I knew this date was coming and really didn't want to make a big deal of it, but 30 years is a long time. I am alcohol and substance free. I didn't go through any 12 step program or any kind of treatment. I just woke up that afternoon and said I QUIT!

One of the best decisions of my life. I don't miss any of it. And I might add, I don't mind if my family and friends drink. And they will tell you, I never preach about being sober. I just did it for myself. I will say this, they all appreciate that I am the consummate designated driver. Life is good.




My sister Donna who is part of the talented Fatello Gene pool is having an art show from December 12th to December 24th, 2018 at the HALL HASKELL HOUSE GALLERY on 36 South Main Street in Ipswich, MA .

Regular Hours are:
Tuesday-Saturday 11AM to 8PM.
Sunday 12NOON to 6PM.
CLOSED Monday December 17th.
OPEN Christmas Eve Monday December 24th, 2018 From 10 AM to 3PM.

It's worth the trip. There are some great works of art from a number of these talented artists.




This is Donna with some of her art. Like I said, she's very good.

"Remember, Honor, and Teach. Celebrating Life, Art, and Surfing
Heals All Wounds."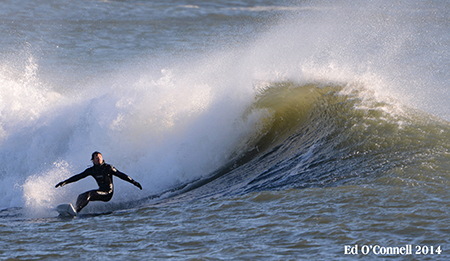 This week's ED's Corner pic is an unknown, though he does look like Casey Lockwood. If any of you can confirm that hit me up either on Facebook or drop me an email. Photo by Ed O'Connell
*Click the photo above to see a larger version of Ed's Pic.

Now for Some Local, National and International News
This has been one hell of a week. Like that unlikely of losses of the Patriots vs the Dolphins last week when that last 7 seconds of absolute mayhem came to fruition. The Dolphins deserved to win that game. There were too many factors that lead to that defeat. But honestly? I am fine with it. After last year's Super Bowl loss to the Eagles, I've had a whole new approach to this team. I'll always be a fan but not the kind of fan that I was in the past.

Suffice it to say, I've matured.

What else? oh yeah, the sentencing of Michael Cohen this week raised more than a few eyeballs. Good lord what will become of 45 and his band of followers? Have any of you ever witnessed anything quite like this? It's crazy town. It's Crazy Clown Car Crazy!. And there's no end to it. I hate to say this, but I got a bad feeling about this one. Not good.

Enough of that crap. Here's how you can own a piece of Women Surfer's Northeast History!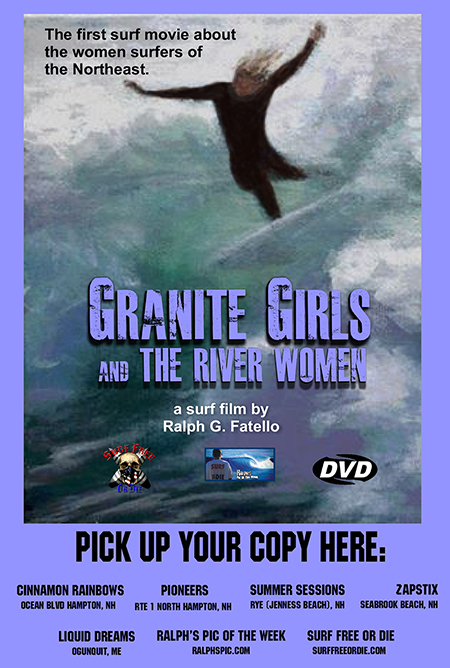 The DVD's ARE IN! We are taking orders via email. The much awaited All Women Surf Movie of the ladies and girls of the Northeast will be available at all the local surf shops this week and Online. To order yours just send me an email. ralph@adlantic.com or send a check for $20.00
made out to ADLANTIC and send it here:

ADLANTIC
c/o OC Studio Suites
703 Ocean Blvd Suite C-4
Hampton, NH 03842

THIS JUST ADDED! RENT or BUY it online. You have spoken and I have listened. You don't have a DVD player so I made it available online. Watch it on your Smart TV, your computer, or your cellphone! I can't make this any easier my friends.


GRANITE GIRLS and The RIVER WOMEN from Ralph's Pic Of The Week on Vimeo. NOW AVAILABLE on VIMEO ON DEMAND.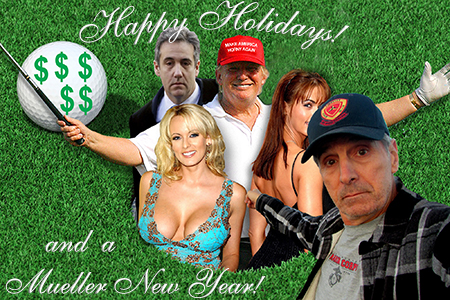 Sorry to my 45 supporters again, but after this week? I don't know what it is with Horny Presidents. From JFK to Clinton to 45. There must be something in the Oval Office water.

KSM Photoshop of the Week
What's this? First it's the Ralph on The Shelf and now the SHEIK on the Shelf? That KSM is a little rascal. Please don't buy this it would cause all kinds of trouble in your home. Good lord Khaliddy when will you ever learn?




And so my friends, please take advantage of this weekly photo shop of the mastermind who planned 9-11 and resulted in the deaths of 3,000 innocent civilians by KSM (Khalid Sheik Mohammed).

*Note to self -must pick up a case of Santa's Little Helpers
at Home Depot this week.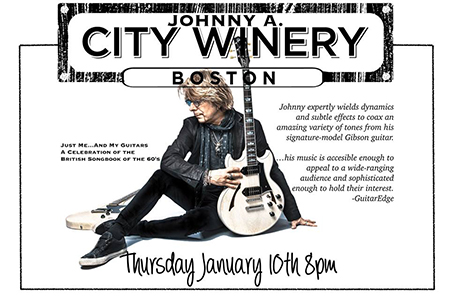 My friend Johnny A is a huge BEATLES fan. He plays several BEATLE songs in his show. I'm going to see him this night. I hope you can join me. Trust me, he's worth seeing and hearing. There's nobody like JOHNNY A out there.

HAPPY HANNUKAH! MERRY CHRISTMAS!
HAPPY BIRTHDAY FRANK GRONDIN December 7th, 2018!
HAPPY BIRTHDAY Donna Baldassari December 13th, 2018!
HAPPY BIRTHDAY Tony Berardini December 24th, 2018!
HAPPY BIRTHDAY Jesus of Nazareth December 25th, 2018!

FYI Lenny Nichols is looking for someone or someones to take over the ESA-NNE District. Please contact Lenny Nichols by calling his cell (603) 944-2418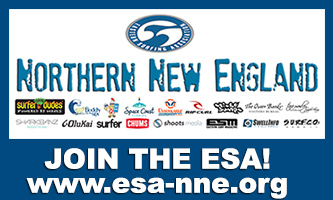 Please Support ALL The photographers who contribute to
Ralph's Pic Of The Week every week for the last 13 years.
** BUY a HIGH RES Photo from any of the weeks on RPOTW.

Remember my friends... Surfing Heals All Wounds.
Pray for Surf. Pray for Peace. Surf For Fun.

Ralph