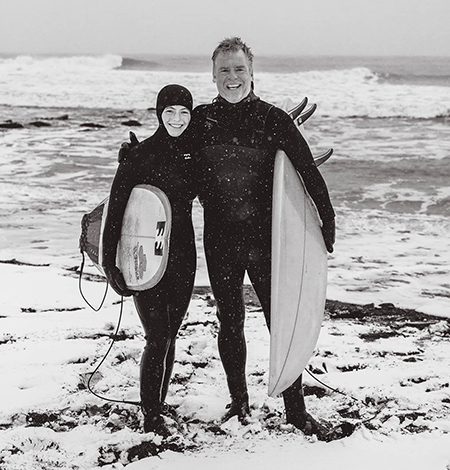 Becca Speak and Dave "Crop" Cropper on December 3rd, 2019.

This BLOG is a lot of work. I know that some of you think I push some kind of magic BLOG BUTTON and this thing just pops up every single week. Yeah, that's not how it works. There's so much that goes on behind the scenes that i don't have the time or energy to explain it all to you. Suffice it to say, it's FULL TIME job. Not to mention the actual time it takes to take photos and video every week. So where am I going with this?

Well, this week I have three new photographers submitting their work.

Starting with this photo above. It was taken by Jeremy Salapek. I ran into him at the office the other day. And by the Office I mean the snow swept beaches. In fact, I think this was the day I came down with that nasty cold. That by the way, lasted 13 days. You know what else lasted 13 days? The siege of the Alamo. I'm not comparing my head cold with the Battle of The Alamo, though I have often said to our kids growing up "Don't worry, you're with Davey Crockett here!" For those of you who might be missing that reference,
Davey Crockett was killed at the Alamo. But I'm not dead just yet.

But the chances of having THREE New Photographers is unprecedented.




Here's another one of Jeremy's pics. Looks pretty dramatic huh? It was.

This was from the 3 Day Snow Storm we had. Three days of snow and ice.
I posted a NEW video from this day in the video section. Be sure to check that out. Seriously, it has some of the MOST intense surf I've seen in years.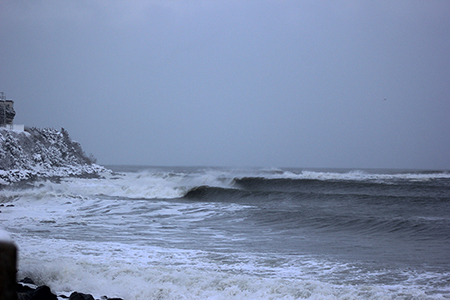 Now this pic is from Billy Leibundgut Billy told me he had his wisdom teeth out and had some spare time to shoot the surf. Now far be it from me to wish anyone ill feelings and or suffer from any kind of ailment, but damn! Thanks Billy. Is it wrong for me to wish more of the younger hot surfers to suffer just so I can get some new surf pics? I don't think so. I mean, what the hell? If you can't surf you might as well document the surf. That's how my own son Max got good at taking pics and video. He was laid up for months with his hurt foot. I certainly wouldn't wish that on my own son. But I did welcome the fresh pics from a new surfer's perspective.

And let me just say this right here and now. Only a surfer can take surf pics.

Maybe I need to clarify that a bit. ONLY a surfer and those who have been around surfing for a long time can take GOOD surf pics.
I have always said, that only surfers and those who live with it and have been around it, know when to pull the trigger. In surf photography you have to be able to anticipate what is coming down the line.

In other words, unless you surf and or have been around surfing, you won't really know what to look for. And I am not going to discourage anyone from taking surf pics, but since the beginning of time the best surf photographers are surfers and those who have spent some significant time around surfing. And that's a fact Jack!

Another surfer/photographer is Tim Annis of NORTH42 Media.

Tim sent in some great pics this week and I think You'll like his work. I know i do and look forward to getting more from him.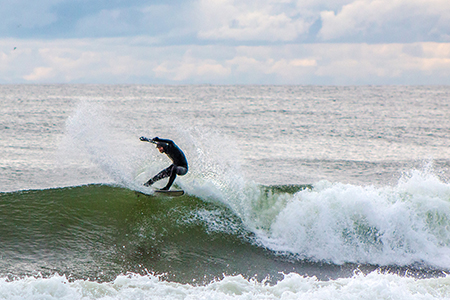 This is Joe King. See this and his other cool pics down in the gallery section.

There's a few individuals on this planet who fit the moniker of GOAT.
This guy below is one of them. Kelly "Freaking" Slater. Kelly Slater is 47 years old. The man is almost 50! It's practically unheard of for someone that old to be doing what he's doing. In this week's BILLABONG PIPELINE Pro Slater scored a PERFECT 10 on one of his rides. He took off on an insane Backdoor wave at pipe and did the near impossible. He pulled into a jacking righthander (behind the peak) and somehow made it out unscathed on the inside section. It was a true jaw dropping show of power, knowledge, and talent. The man is 47 years old competing against surfers almost half his age. How is that possible? Hell if I know. I'm like everyone else, I sit back in the safety of my chair, and watch in complete awe.




Kelly Slater is the GOAT of the surfing World.

And the best thing about Slater? He's from Florida! The land of small waves. And here's Slater surfing some of the biggest and most treacherous surf on the planet and doing it with complete ease. The other GOAT I want to mention is this guy. Yeah you all know who he is. TB12. Tom Brady. You either love him or hate him. But there's one thing you should never do. Don't ever count him out. You'd be a fool to do that. The team may be struggling as of late, but trust me, don't ever count Tom Brady or the New England Patriots out of it.




This is TB 12 last week scrambling for 17 yards and a first down last week.
Those who watched that game know the truth. The officials blew that game. It's all there for the world to see. They made some of the worse calls and non calls in NFL history. But the world could care less. Let's face it, The Patriots are the MOST HATED team in the NFL. But beware haters. Beware and be very afraid. Because these guys don't scare easy. The truth is out there.

THIS JUST IN. ANOTHER SURF RESCUE. Words by Jim "JIMBO" Kelly

"Hi Ralph, I am emailing you this story because I know a lot of - if not every local surfer reads your blog and I feel like these two surfers deserve a ton of credit. I was waiting to catch one of my last waves in tonight around 4:30 at 12th st. it was almost completely dark and a few guys out. Way out in the distance probably a half a mile away I saw something bobbing in the water, I did not think much of it, I caught a wave or two and about 10 minutes later it was getting really dark, and whatever it was moving out there had gotten much closer, I started to paddle out towards it and i realized it was two surfers hauling a man in who could not paddle. They were now about 100 yards past the breakers and it was full dark with a full moon, I got over to them as fast as I could and offered a hand getting them through the lineup, The other guys surfing also all started paddling over to help. What I saw was a man who was borderline hyperthermic on a long board, he had a 3/2 with no boots or gloves or hood and had clearly gotten caught in a rip and was basically frozen. The two heroes who paddled out to save him were named (and I am probably going to misspell their names). "Tyler Lanagan" and "Kevin O'Dwartey". They did not know each other or know the stupid man who almost killed himself by getting caught in a rip when he shouldn't have been surfing. They both represent everything a good New England surfer should be; unselfish, brave and good watermen. When I tell you this guy would be dead 100% if they did not get him, I am sure of that. And they paddled out basically a mile to save a stranger and put their lives at risk. Someone called the police and fire trucks, ambulance were there when they finally got the man to shore, it looked like the man was going to be OK with a little scare and frost bite. I have no idea if you know these two heroes above but wow was I proud to be a surfer today after watching their life saving good deed. I am giving both of them the set waves next time I see them."

Jimbo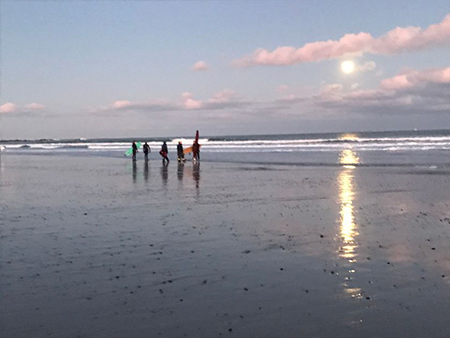 photo by Hannah Vokey

OK this story really is upsetting. Yeah these guys who rescued this individual deserve all the accolades that are coming to them. But the person who put all of these lives in danger? Yeah he needs to be held accountable. There's a part of me who thinks the world would be better off had he succumbed to his stupidity. At the very least that gene pool would be put to rest. No need for others like him running a muck in the future. I mean how anyone could paddle out on a cold December day with NO boots, No Gloves, and No hood is just beyond me. I always cringe when I see and read about people putting themselves in harms way, and others having to risk life and limb to rescue their stupid asses. It pisses me off. I would hope that the person in question took the time to thank his rescuers and to promise them that he would never ever do such a stupid thing again.

So thank you Kevin and Tyler again. This has been the year for saving people out in the surf. Starting with Kevin Grondin and myself saving those fours kids in PR in March, then Kyle and Pev saving Markey J, and now this. Only Markey was one of us. The rest? They were clueless. Thank God for surfers who are paying attention. SURFERS RULE! Thanks Jimbo for sending this in. If anyone has photos from this incident please send them to me. Or photos of The two rescuers Tyler and Kevin please send those in too.

Merry Christmas and Happy Holidays to all who were involved in this rescue.

Each winter I run these promos form our friends in the mountains. LOON, CRANMORE, and PAT'S PEAK. Just click on these logos below to see what's happening up north.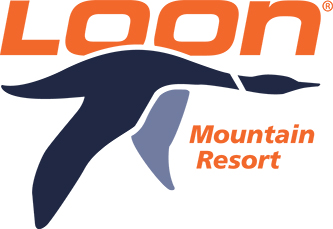 New England's Most Accessible Resort
EXIT 32 off of 1-93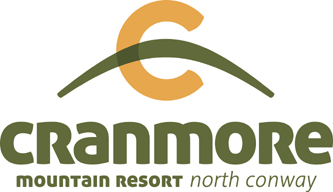 North Conway's Family Mountain
Located in North Conway, NH
Voted # 1 Ski Town in the country by USA Today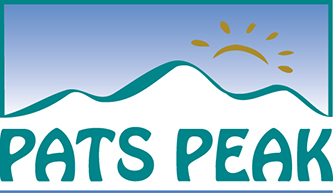 Southern New Hampshire's Family Friendly Mountain
Close To Home!

"Surfing, Skiing, and Snowboarding Heals Wounds."


This is Dave Cropper from the year 2009. It's one of the stills from my movie THE RUN. This was 10 years ago. So much has happened since that time. But one of things that has not changed is Dave is still out there surfing. Just look at the B&W pic over on the left there from last week. Crop is a surfer and will always be a surfer. Actually he does it all. Surfs, SUP's, and snowboards. Oh he's also a musician. And I know he's gotten better at that in the last 10 years so I guess there has been change. And it's all for the good. Another cool pic from the late Ed O'Connell.
Photo by Ed O'Connell
*Click the photo above to see a larger version of Ed's Pic.

Now for Some Local, National and International News
I'm really pissed off at the story. That's MATT BEVINS the EX-Governor of Kentucky standing next to 45. He just recently pardoned more than 400 pardons and commutations, issued after his loss in November to Democrat Andy Beshear, included low-level drug offenders, as well as a man who was convicted of raping a 9-year-old in Kenton County, another who hired a hit man to kill his business partner, a man who killed his parents and a man who beheaded a woman before stuffing her in a barrel.

Earlier Friday, two Democratic lawmakers called on Attorney General-elect Daniel Cameron to appoint an independent special prosecutor to investigate potential criminal wrongdoing involving Bevin's pardon of Patrick Brian Baker.
Baker, convicted of homicide and sentenced to 19 years in 2017 for his involvement in the killing of Donald Mills during a Knox County home invasion and robbery, was pardoned by Bevin after Baker's family members hosted a political fundraiser for Bevin and made political donations.
As The Courier Journal first reported, Baker's brother and sister-in-law hosted Bevin at their Corbin home last year, netting $21,500 for Bevin to retire debt from his 2015 gubernatorial campaign, including $5,000 from the family.
"This reeks of political favoritism," said Senate Minority Leader Morgan McGarvey, a Democrat. "We can't have that. People need to trust our system of government and (that) our officials are doing the right thing."

In his defense, Bevin said that pardons and commutations are "never an exact science."
But when it is not possible to guarantee more justice for victims or more rehabilitation for offenders, he said, it is "reasonable for a person to be considered for either a commutation or a pardon."
Bevin's campaign manager distanced himself from his former boss earlier Friday in a statement that said he had no knowledge of the pardons issued during the governor's last weeks in office.
"My prayers are with the families that have been impacted by these decisions," Davis Paine told The Courier Journal.
Contributing: Ben Tobin; follow Darcy Costello on Twitter: @dctello


Look at them both smirking. They should be ashamed of themselves. Maybe they can have their own start up company once 45 gets impeached next week.

The voice of BIG BIRD and OSCAR the grouch passed away last week. Carroll Spinney was the man behind these two iconic characters on SESAME STREET. Spinney was 85, and to say he left behind one GIANT legacy with shoes that will be hard to fill, is ONE BIG understatement.

REST IN PEACE Big Bird and Oscar The Grouch.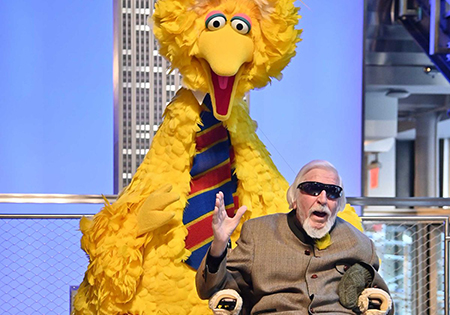 How many kids grew up to this lovable character?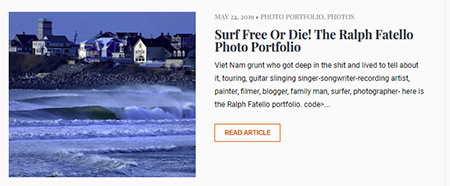 ESM (Eastern Surf Magazine) using a READY MAG format did the Best of Ralph's Pic. And while they couldn't possibly use everything thing I've ever done, they did manage to put up some 50 pics of mine, plus two videos. And I was truly humbled by their intro. Mez said some nice things about me. CLICK ON THE IMAGE ABOVE TO SEE THE WHOLE Spread.

COMING FATHER'S DAY 2020.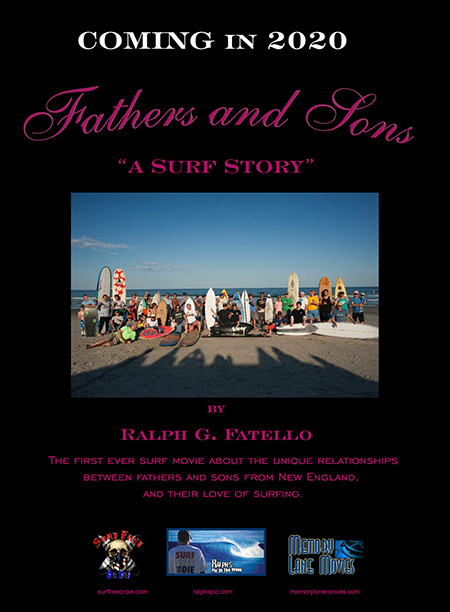 While I was making the GRANITE GIRLS video I came up with this project and concept. It's never been done before. As hard as that seems to be. I'm onto yet another never been done before Surf Movie concept. This will be an overview of Surfer dads and their sons. It's a work in progress and I'm hoping to get as many dads and their sons as possible in this movie.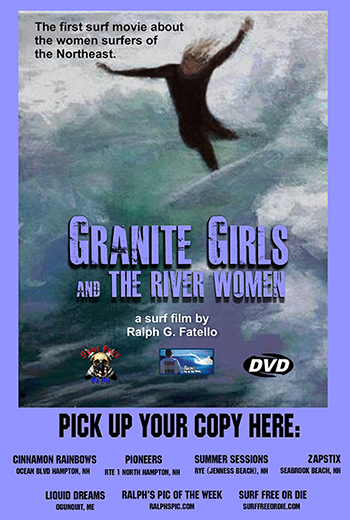 The DVD's are available at all the local surf shops. Or by
sending me an email. ralph@adlantic.com or send a check for $20.00 made out to ADLANTIC and send it here:

ADLANTIC
c/o OC Studio Suites
703 Ocean Blvd Suite C-4
Hampton, NH 03842

Or RENT or BUY it Online. You have spoken and I have listened. You don't have a DVD player so I made it available Online. Watch it on your Smart TV, your computer, or your cellphone! I can't make this any easier my friends.


GRANITE GIRLS and The RIVER WOMEN from Ralph's Pic Of The Week on Vimeo. NOW AVAILABLE on VIMEO ON DEMAND.

KSM Photoshop of the Week
After hearing about Carroll Spinney passing away I was surprised but not shocked to find out that KSM was once considered a backup for OSCAR THE GROUCH. I guess he was too violent for SESAME STREET. Rumors have it that he threatened everyone on the set. Too many "ALLAH ARKBARS!" for the kids.

Too bad, he might have been a good fill in for any kind of Grouchy character. So many times we see his potential shot down due to his violent behavior. Oh well...




And so my friends, please take advantage of this weekly photo shop of the mastermind who planned 9-11 and resulted in the deaths of 3,000 innocent civilians by KSM (Khalid Sheik Mohammed).

*Note to self -must pick up a case of Recycled food products from the dumpsters out back of Home Depot this week.

REST IN PEACE Carroll Spinney.
REST IN PEACE Danny Aiello.
REST IN PEACE Pete Frates.
HAPPY BIRTHDAY Donna Baldasarri December 13th!
MERRY CHRISTMAS!
HAPPY HANUKKAH!
HAPPY KWANZA!
HAPPY HOLIDAYS!
PLEASE Keep longtime NH Surfer Greg Smith in your Prayers.

Lenny Nichols & Colin Madden
Co-Directors, NNE District
Eastern Surfing Association
www.esa-nne.org
@esa.nne.surf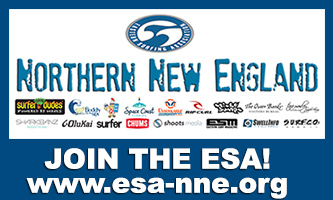 Please Support ALL The photographers who contribute to
Ralph's Pic Of The Week every week for the last 13 years.
** BUY a HIGH RES Photo from any of the weeks on RPOTW.

Remember my friends... Surfing Heals All Wounds.
Pray for Surf. Pray for Peace. Surf For Fun.

Ralph