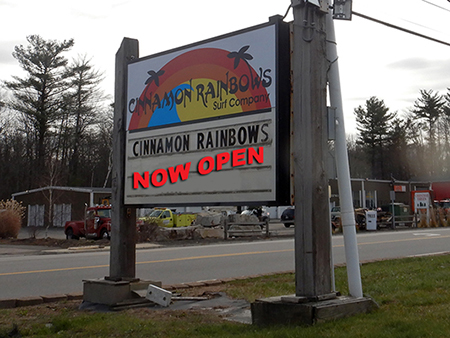 THE LONG WAIT IS OVER . ON SATURDAY DECEMBER 10th, 2022
THE GRAND REOPENING OF CINNAMON RAINBOWS HAPPENED.

We were all hoping and praying that CINNAMON RAINBOWS would be back on their feet sooner, rather than later after the fire. And on Saturday December 10th, 2022 that wish came true.

For those of you who are not privy to the goings on here on the seacoast and the surfing community in general, the shop at CINNAMON RAINBOWS along with SECRET SPOT and NORTH BEACH Bar & Grille came to a screeching halt after a devastating fire swept through the three local iconic business here across from North Beach in Hampton, NH. Thankfully nobody was hurt in the fire, but the devastating loss sent shock waves through the community. Fire is one of the scariest things that any business owner fears. Fire, smoke, and water damage has killed many a dream since the beginning of modern civilization. It's soul crushing destruction, has caused so many businesses to fold and close doors forever.

Typically when something like this happens, one of two things happens.

Depending on the loss, you can either cash in your chips, and find something new to do. Or, you pick yourself up and get back in the fight. No matter how hard the fight is, you fight back and and you keep fighting. That's easier said than done. The logistics of recovering from a fire is something that you wouldn't want anyone to face. But if you have the passion, the desire, and the gut instinct to fight for it, it can happen.

Of course, having a supportive community goes a long way in that fight.

That and having all the pieces fall together for you. Case in point. Stevie O'Hara owner of PIONEERS Surf-Skate-Snow shop in North Hampton stepped up to offer CINNAMON RAINBOWS his retail space on Rte 1 in North Hampton as a temporary place to hang a shingle, and get back into the surf and retail business. To say that Stevie's offer was a Godsend would be a huge understatement.

Not to mention the successful GO FUND ME PAGE that was started.

Things started to come together, slowly but surely, but then the unexpected happened. Dave "CROP" Cropper suffered a stroke that almost took his life. Good Lord, talk about back to back tragic news in the community. Can you imagine? None of us could. Nobody I know would have thought anything negative if Dave had come back from this medical scare and said he was done with it all. But just the opposite happened. He along with Heather, Phil, and Caroline just fought a little harder. And then came the volunteers. My God you should have seen them all. From the multiple parking lot sales to the prepping of the new location. Men, women, and children from the community all pitched in. Day and nights. they worked. All with the same goal in mind. To get CINNAMON RAINBOWS up and running by the Holiday Season.

And by God, that's exactly what happened on Saturday, Dec. 10th, 2022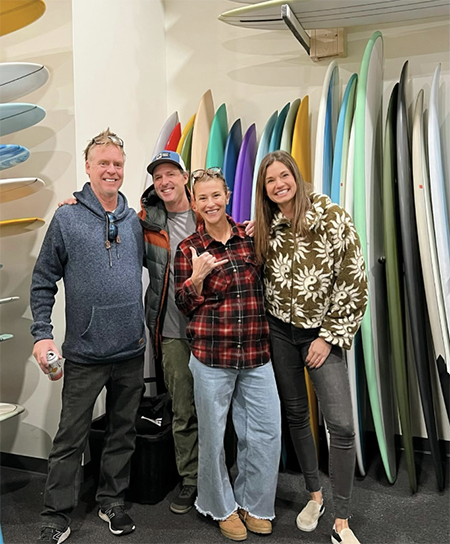 This pic? This is the results of all of your hard work. CINNAMON RAINBOWS was back in business. Four months after the devastating fire, and near tragic stroke that almost took Dave. The smiles and the laughter had returned and the people came. From 10AM to 6PM. It was like a modern day IT'S A WONDERFUL LIFE movie. Only with a seacoast/ surf theme.

There were tears and cheers all day long, as the doors opened and closed with happy satisfied customers and friends. It seemed like everyone we know was there. All day long. They came in small groups and couples. Or they came alone. But once they stepped inside, it was nothing but smiles and laughter. It was so full of Holiday magic that the subtle music playing in the background became the soundtrack to this new version of the aforementioned Holiday classic "IT'S A WONDERFUL SURF LIFE" movie.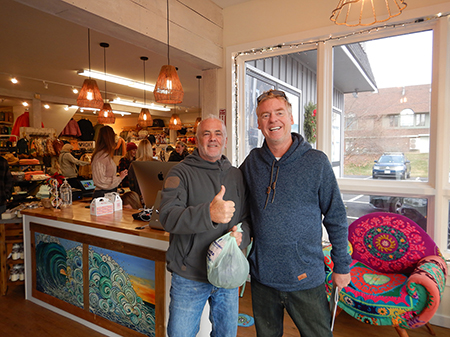 This is Mike Hammond from Rye, NH. Mike made the first purchase at the new location. He was pretty stoked as was Dave.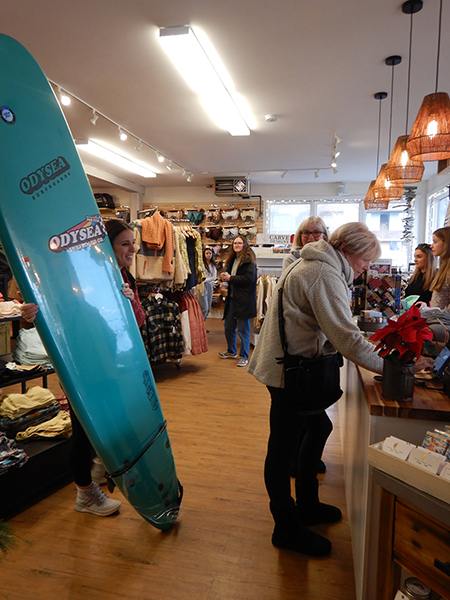 And Emily Lang bought the first board at the new location.

*I missed the first "Wetsuit" purchase. DOH! Truth be told I couldn't be everywhere at once. I shot a ton of pics and video and I was back home in my studio when Crop called to tell me that Tom Der had something for me and would I please come back to the shop. (Dave said he wanted to be there when Tom gave me this mystery gift). So I drove down and stepped into the still festive and upbeat atmosphere of CINNAMON RAINBOWS when Tom gave me the gift. It was an autographed copy of KING'S X latest LP. Now for those in the know, I love KING'S X.

In fact, they are in my top three favorite bands. 1. The BEATLES. 2. Jimi Hendrix and 3. KING'S X. *I was actually listening to one of the songs from this LP ( I have the digital files) when Crop called me. I'm using songs of their new LP for my next surf edit. And I have been trying to get Tom to check them out for years. Tom was at the WALLY's Show the summer of 2019 when KING'S X played there. This new LP is their first album in 14 years. They have 13 studio LPs, 2 live LP's and several independent releases. In short they have quite a library of music. They are all incredible musicians. They all sing, write, and play. My next video (due out the end of this week) will feature songs from this latest LP THREE SIDES TO ONE.

So, you can imagine my surprise when Tom handed me this record.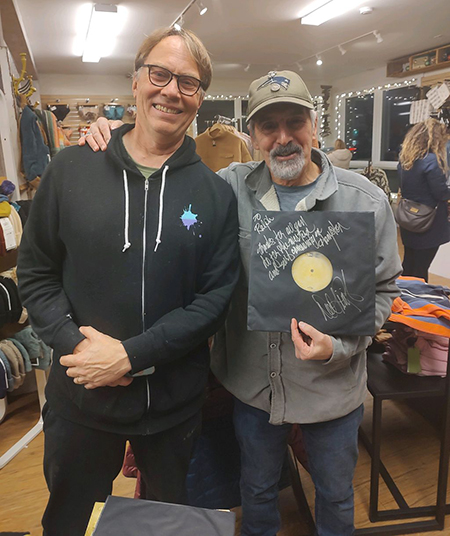 Tom Der and me. I'm holding one of three autographs from Dug Pinnick.
Dug wrote a nice thank you to me for helping the Veterans and the Surf Community. I was truly humbled to get this. And of course I was pretty stoic all day long, but when I looked around me as Tom was giving me the record, there was Dave, Heather, Phil, and Caroline all watching my reaction to this wonderful gift. I'm not gonna lie, I choked up and teared up. It was rather emotional. All of what had happened in the last 4 months, hit me at once.

I am truly thankful and grateful for everything that I have in my life. My beautiful wife, and my three adult children, and their spouses and partners. And especially my grandchildren. I love them all.

To quote from the end of IT'S A WONDERFUL LIFE when George Bailey's young daughter says "Every time a bell rings, an angel gets his wings." Only in our movie "IT'S A WONDER SURF LIFE" I'll change it to. "Every time a bell rings, a surfer gets a new board or wetsuit."

That's right Ralphie...that's right.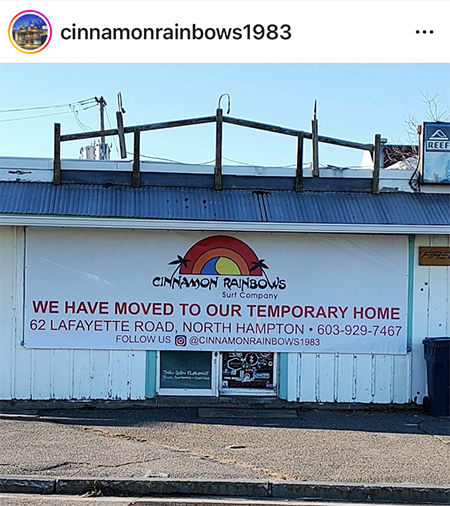 It truly is a wonderful surf life. Head on over to the new TEMPORARY Home to CINNAMON RAINBOWS at 62 Lafayette Rd in North Hampton, NH.

Speaking of surf. There's going to be waves all week. Here's a sample of what we've been having. Get out there this week! It's firing!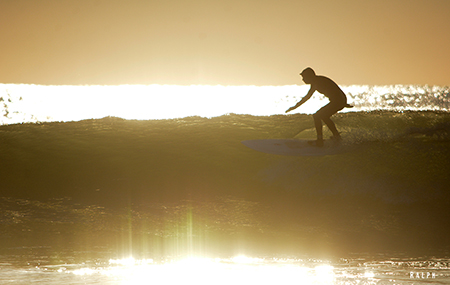 Johnny "JIM" Meehan on a wave paved with Gold.
Friday December 9th, 2022.


"HELPING FRIENDS HEALS ALL WOUNDS."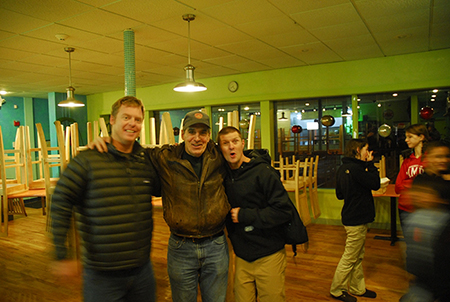 Another cool coincidence. This week's ED's corner was taken on December 10th, 2008 at Las Olas in Exeter during the premiere of my new surf movie GREETING SEASONS. That's Dave Cropper from CINNAMON RAINBOWS and Buck Rowlee from PIONEERS on the same day as the reopening of CINNAMON RAINBOWS at the former PIONEERS location. Talk about irony. Photo by Ed O'Connell
*Click the photo above to see a larger version of Ed's Pic.

TIS THE SEASON ANOTHER LOCAL SURF SHOP OWNER NEEDS OUR HELP.
CLICK ON THE IMAGE BELOW TO MAKE A DONATION.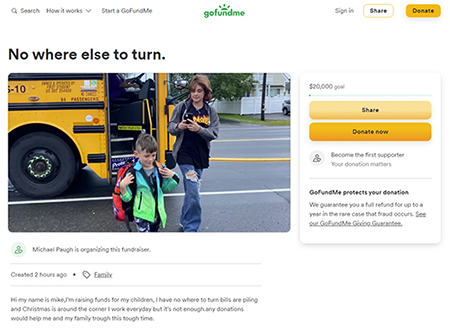 This is from Mike "Zappy" Paugh from ZAPSTIX Surf Shop
"Hi my name is Mike,
I'm raising funds for my children as I have no where else to turn. The bills are piling up, and Christmas is right around the corner. I work everyday but it's just not enough. This is very hard for me to do. Asking for help. But like I said, I don't have anywhere else to turn. So please, any donations would help me and my family get through this tough time.

Thank you,
Mike"

LOOK WHO'S COMING HOME FOR THE HOLIDAYS!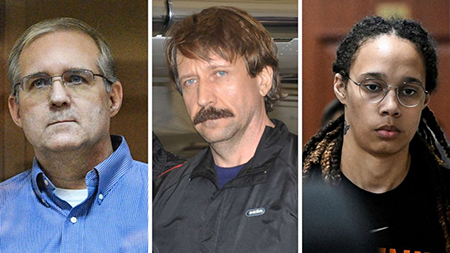 All but one. Marine veteran Paul Whelan will be staying cold for the Holidays. The other two are going home. I wish it were all 3.

And speaking of Holidays. It wouldn't be the Holidays without one of these RALPH'S PIC OF THE WEEK Calendars.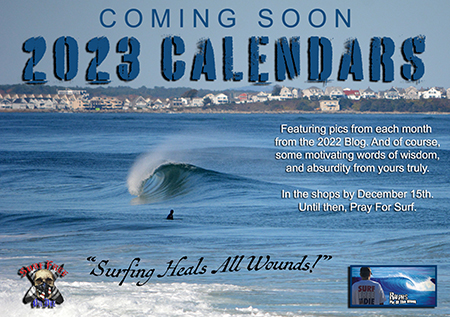 They will be available in the SHOPS on December 15th, 2022.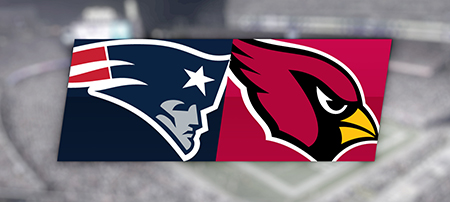 THE PATRIOTS who are 6-6 for the season are in a
DO OR DIE situation on Monday Night.
They can't lose to the Cardinals. If they lose to the Cardinals? They lose the season. It's over. Stick a fork in them. They're done.
If the Patriots somehow do make it to the Playoffs, they will lose in the first round. No question. We are years away from being a contender. That's our reality. I'm still a fan. But I'm no dumb ass.
Check out Fitzy's rooting guide below.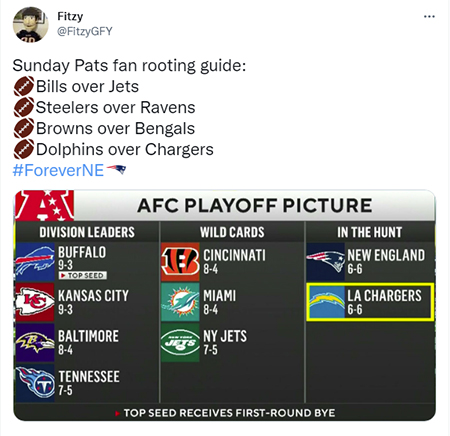 YES you can still make a donation. We have until the end of the month before this GoFund Me page is taken down.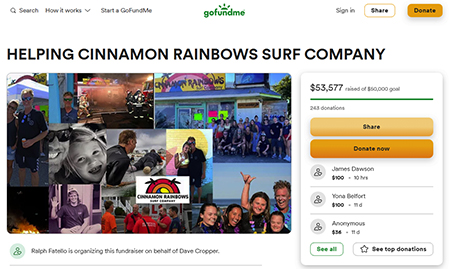 *Click on the photo above to make a donation

The HISTORY OF NEW HAMPSHIRE SURFING DOCUMENTARY. 58 years in the making.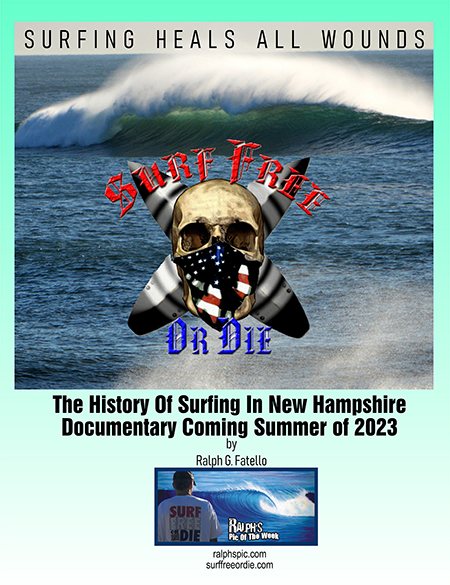 This should be ready by next Spring/Early Fall 2023. This has been 58 years in the making.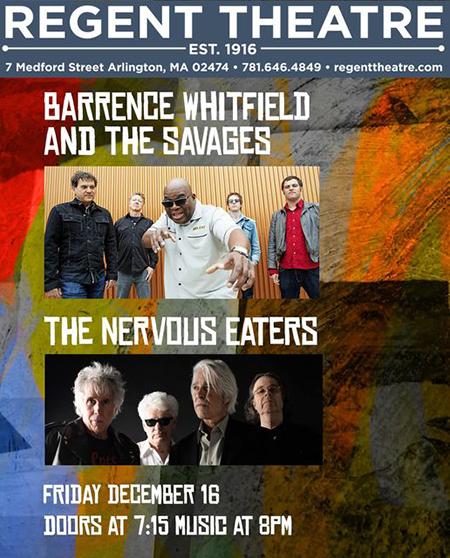 More friends of mine playing out in December that will clearly be worth the time and money to go see. The NERVOUS EATERS and BARENCE two GREAT Local Rock and Roll bands.

KSM Photoshop of the Week
When Khaliddy caught wind of the prisoner exchange he was very optimistic about his chances of getting out of GITMO. But let's face it. The Sheik is like Charlie The Tuna. He's just not ready for prime time. In other words, there's no chance he will ever be considered for release. Not in our lifetime anyway.
Sorry Khaliddy. Not gonna happen. You are doomed you hairy beast. Doomed I tell ya!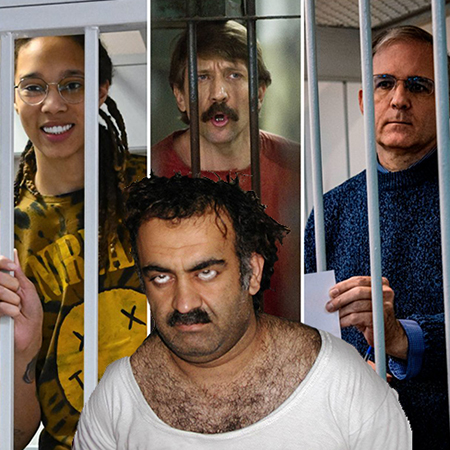 And so my friends,
please take advantage of this weekly photo shop of the mastermind who planned 9-11 and resulted in the deaths of 3,000 innocent civilians by KSM (Khalid Sheik Mohammed).
*Note to self -must pick up a case of STARKIST TUNA at Home Depot this week.


GET WELL SOON Dave "CROP" Cropper!

HAPPY 70th BIRTHDAY 12-13-22 to my Sister Donna!
Please keep local surfer Mike Keefe in your thoughts and prayers in the next few months. Keep fighting Mike!
Please keep local Surfer/Musician Pete Kowalski in your thoughts and prayers. SURFING HEALS ALL WOUNDS!
Please Keep local surfer Bill M. in your thoughts and prayers.

Please Support ALL The photographers who contribute to
Ralph's Pic Of The Week every
week for the last
18
years.
** BUY
a
HIGH RES Photo from any of the weeks on RPOTW.

Remember my friends... Surfing Heals All Wounds
.

Pray for Surf. Pray for Peace. Surf For Fun.


Ralph




Yesterday-THE POSTER FROM "GREETING SEASONS"
Back in the late 90's and into the late 2000's I used to put out DVD's for the local surf scene. This was one from 2007. I shot this with my old Canon GL 1 it was a 3 chip mini DV camcorder camera that was broadcast quality but could not be used in a wide screen format. It was limited back then, and even more so today. But even though it could not be broadcast in a wide screen mode the quality was excellent. Photo/design by RALPH







I kept a daily Blog on my CATCH A WAVE FOR MOLLY surf campaign, when I surfed every single day for 365 consecutive days. Click on the Banner above to read entries of my daily journey. There's some really interesting and true experiences
that happened during that year. Some of which are to this day, unexplainable. Some are just mind blowing. But all true.

I started on July 26th, 2010 and ended on July 26th, 2011.

Some rainy Sunday, pour yourself a cup and go through the journal. Pay close attention to the month of May in 2011. Read that month and let me know what you think of that. Be forewarned it will change you forever.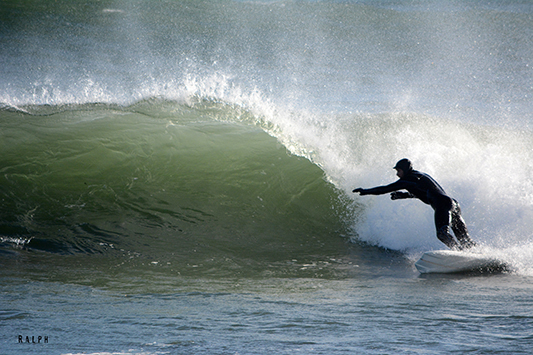 (Above) Mike Stanek riding his new board for the very first time.
Thursday December 8th, 2022. Photo by RALPH
*Click on the photo above to see the whole gallery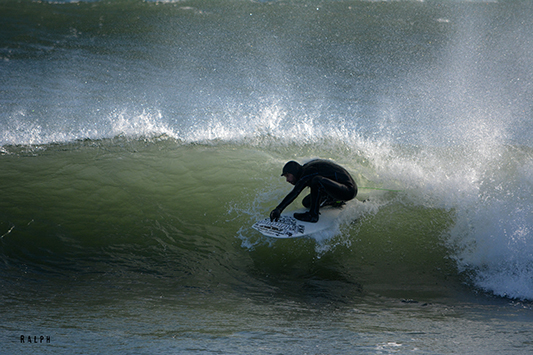 (Above) Tube tuck on his multi stickered new board. Mike Stanek.
Thursday December 8th, 2022. Photo by RALPH
*Click on the photo above to see the whole gallery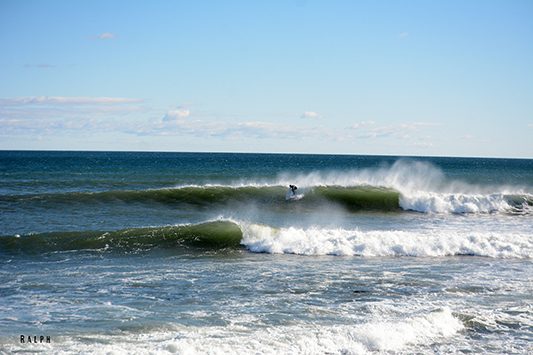 (Above) This? You tell me. No caption needed. December 8th, 2022.
Photo by RALPH *Click on the photo above to see the whole gallery

Today- The 2nd DAY OF THE MULTI DAY DECEMBER SWELL. DECEMBER 9th, 2022. Photos by RALPH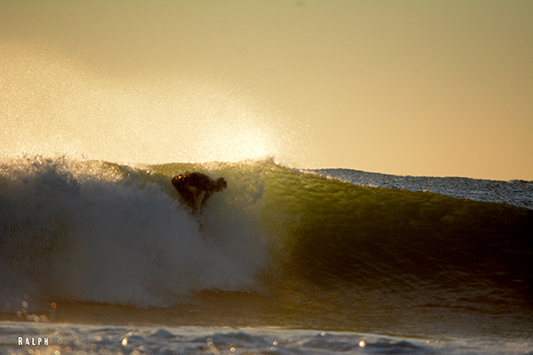 (Above) Unknown Goofy foot impacted on the takeoff.
Friday December 9th, 2022. Photo by RALPH
*Click on the photo above to see the whole gallery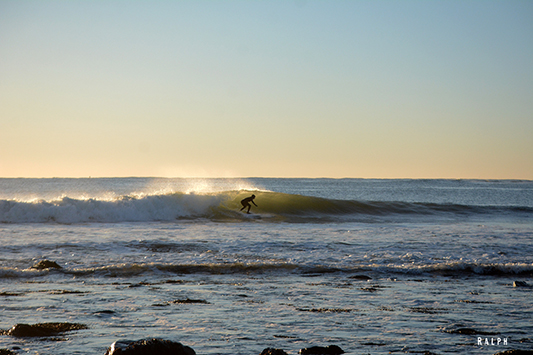 (Above) Sarah Lang was picking off all the insiders and the ones that swung too wide. Friday December 9th, 2022. Photo by RALPH
*Click on the photo above to see the whole gallery





(Above) Hoodless Mackey V Friday December 9th, 2022.
Photo by RALPH *Click on the photo above to see the whole gallery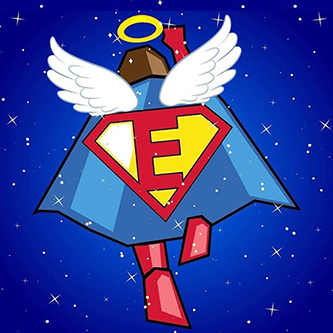 DIPG THE CURE STARTS NOW
To learn more about Evan and his journey https://thecurestartsnow.org/sup.../view-heroes/evan-austin/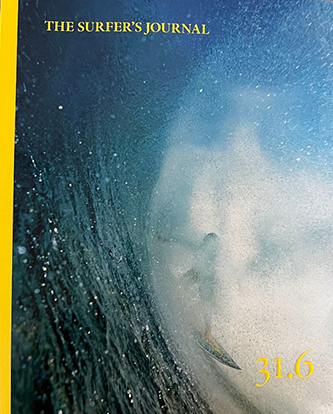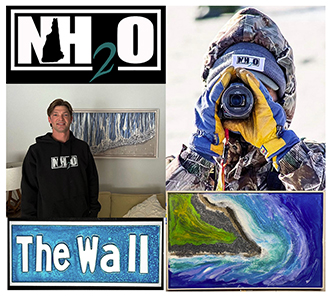 Click on the ad above to find out more about
NH2o's cool selection of product






If you love the Beatles and you love the guitar
click on this ad above for a great band.